<< EH- Elite Havens私莊管理公司 住宿價位, updated-20221111 >> OK

<< EH- Elite Havens私莊管理公司 住宿價位-updated-20221111 >>
Rates and Inclusions:
Rates update for 2022:
New rates are valid until 31 August 2024 

Shoulder season is now set to 2 nights 

New standard discounts  

Reduced occupancy rates for some villas have been added, some have been removed. Please check the rate sheet for details. 

Pandawa Cliff Estate: New rates for all villas with 2-night minimum stay for all dates. Weekly rates of 7-night minimum enjoys 15% off. 

Selong Selo Residences: One-night stay is now available for all seasons except Christmas and New Year seasons. One-night stay is not eligible to any discount offer. 
Facilities: 
Villa Issi and Casa Brio – changed F&B system to Grocery cost + 20% surcharge, chef at extra 

Pandawa Cliff Estate – updated event guidlines
Others:
Villa Jemma has been sold to become a private home and will no longer be marketed by Elite Havens from 1 September 2022.
按右鍵 可download 價位  EH_Indonesia_rate_sheet-20220925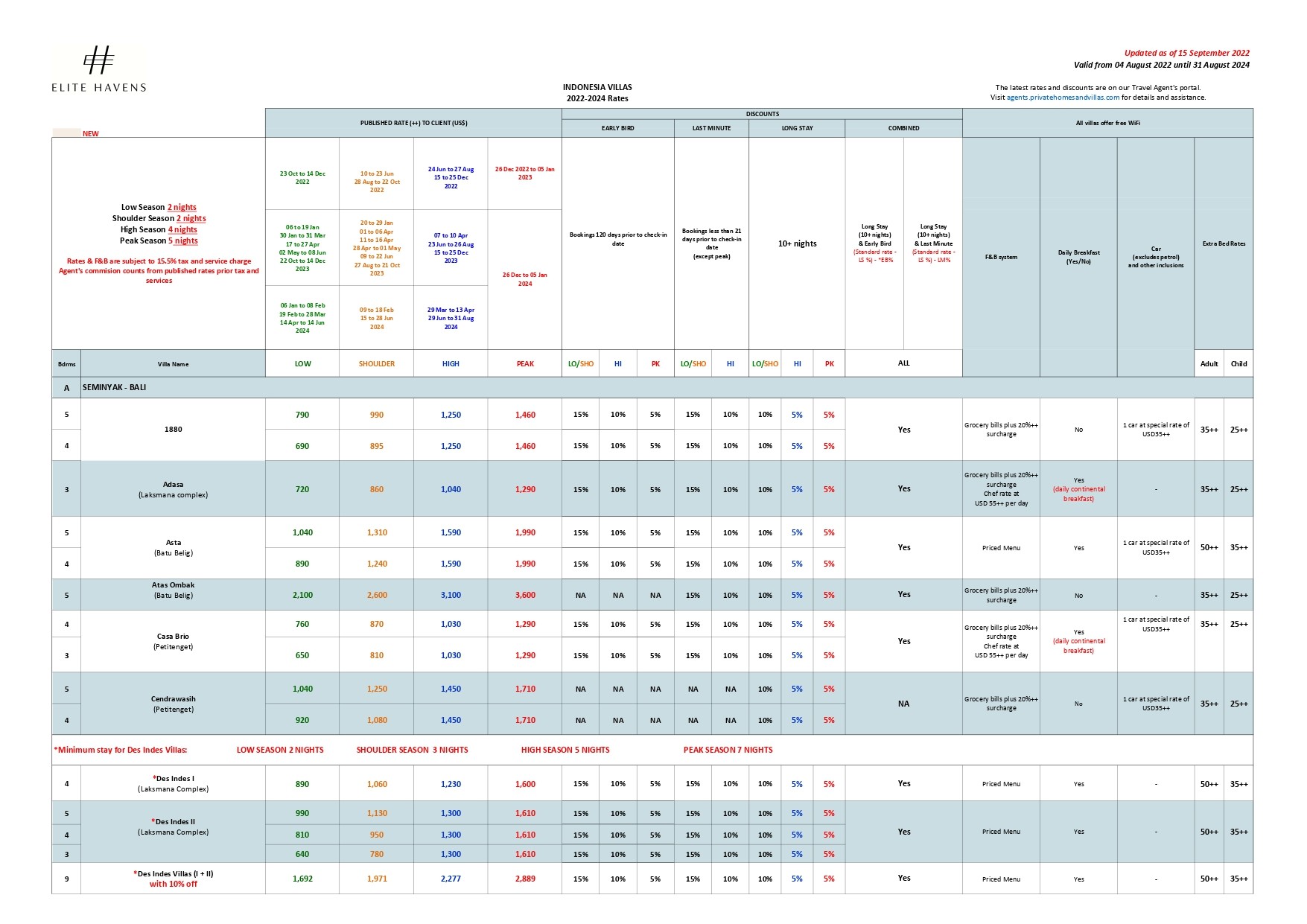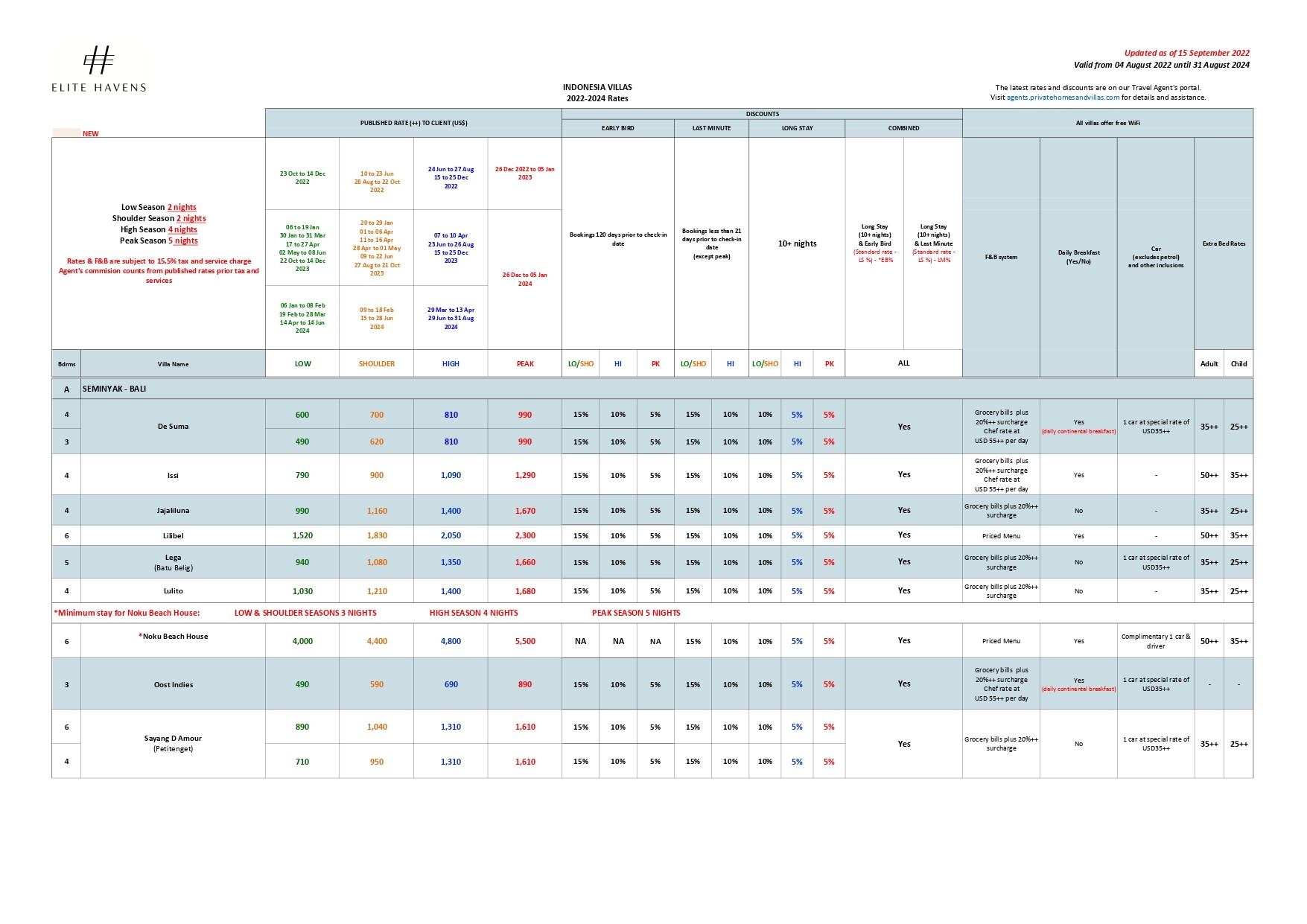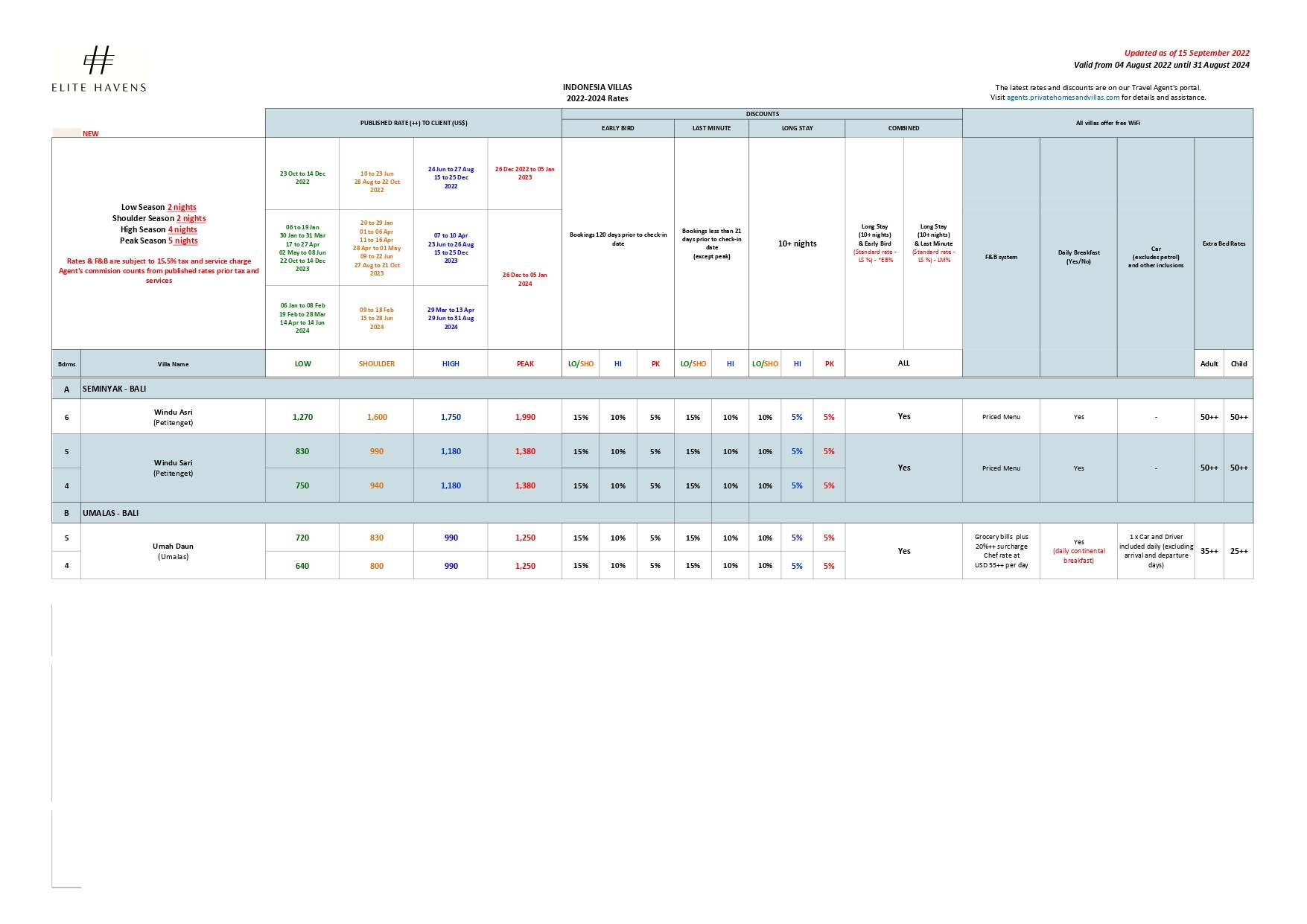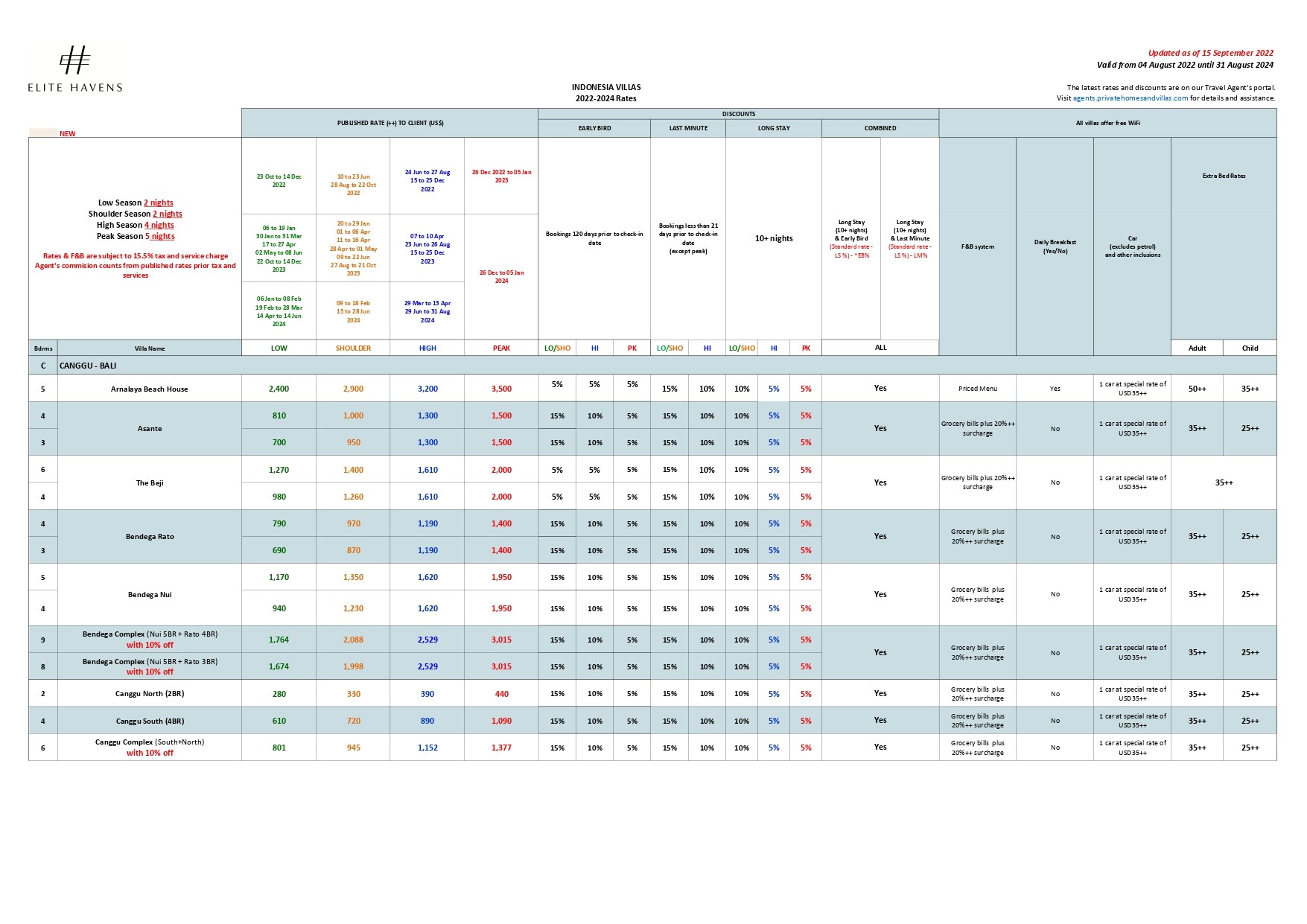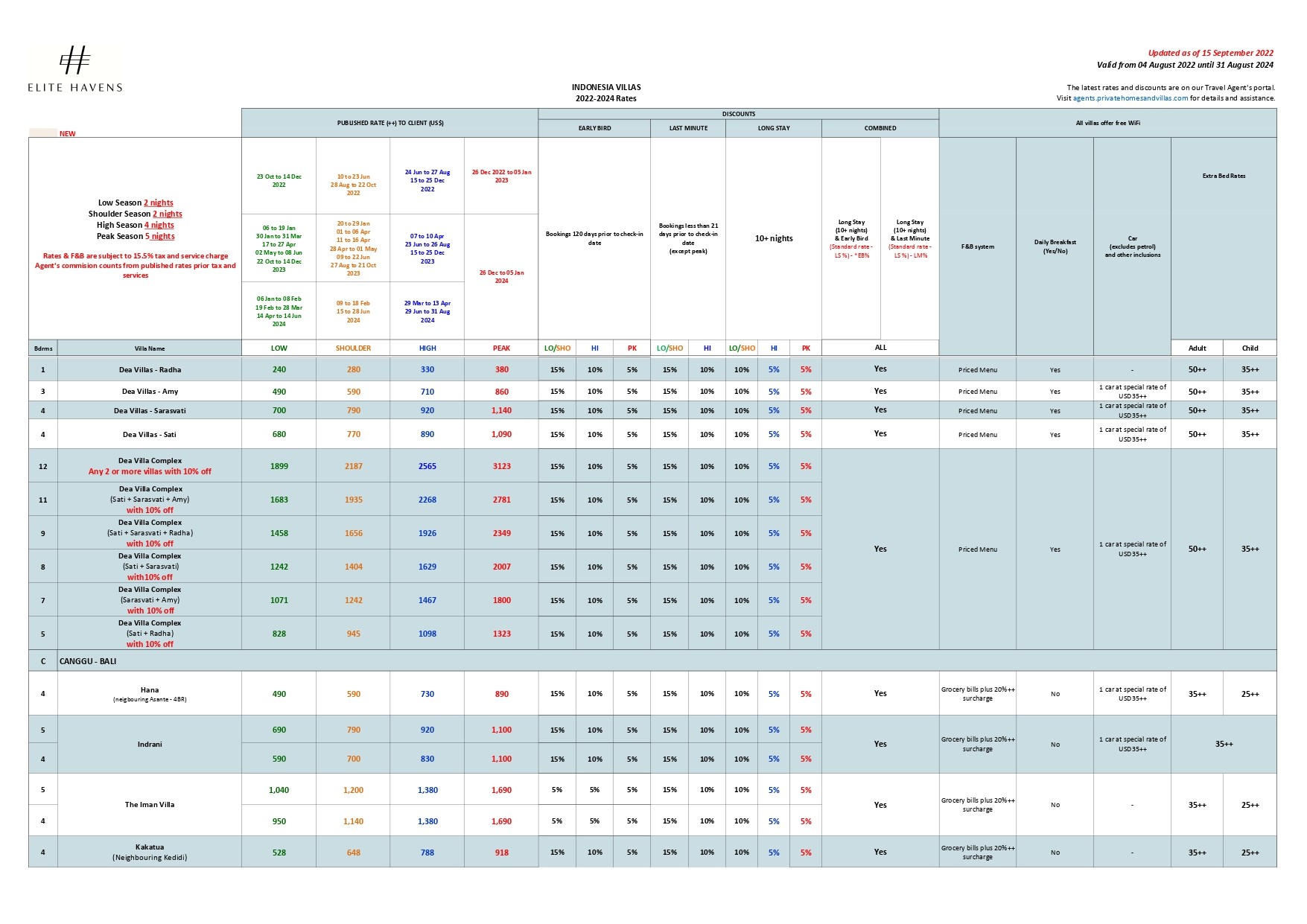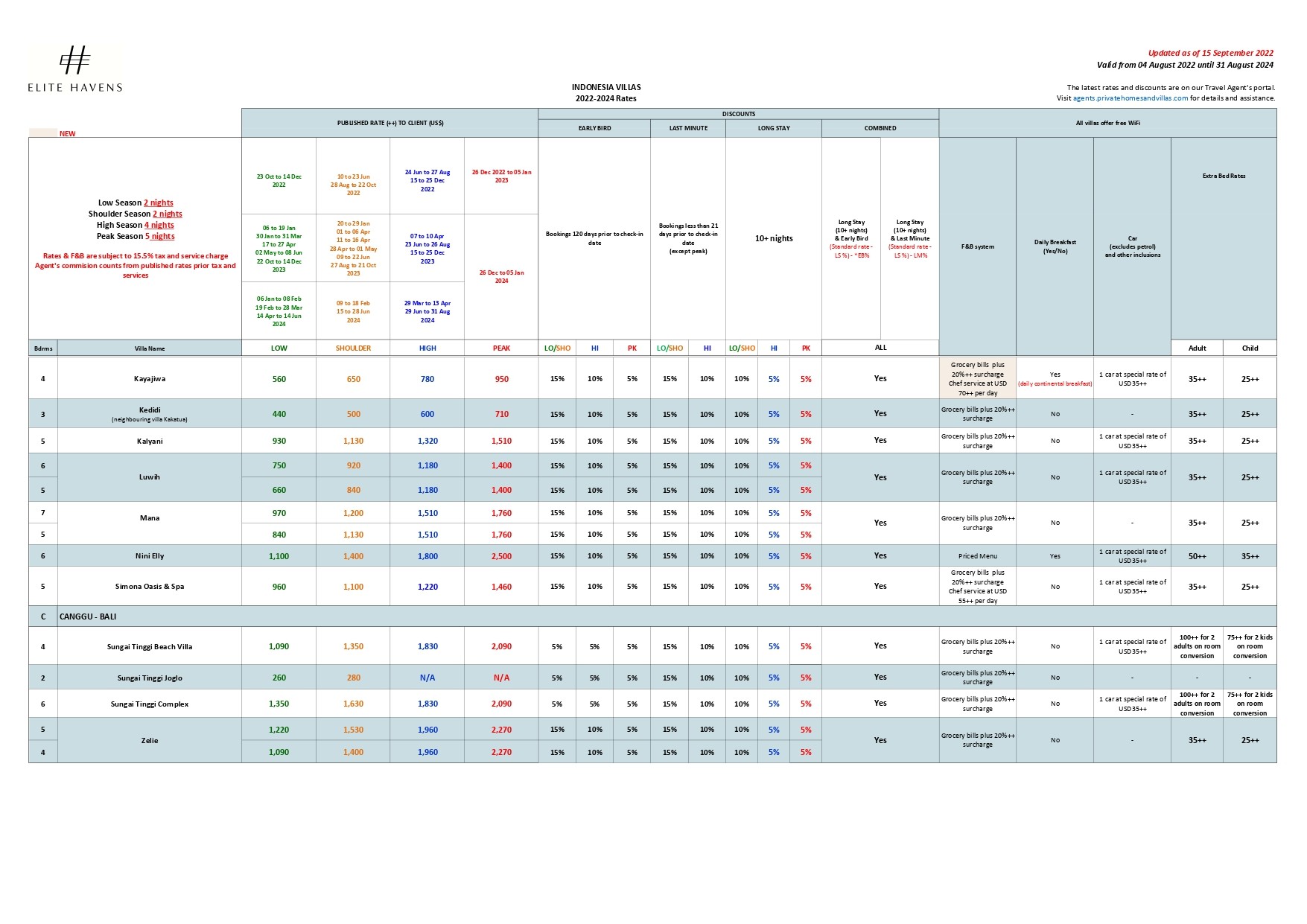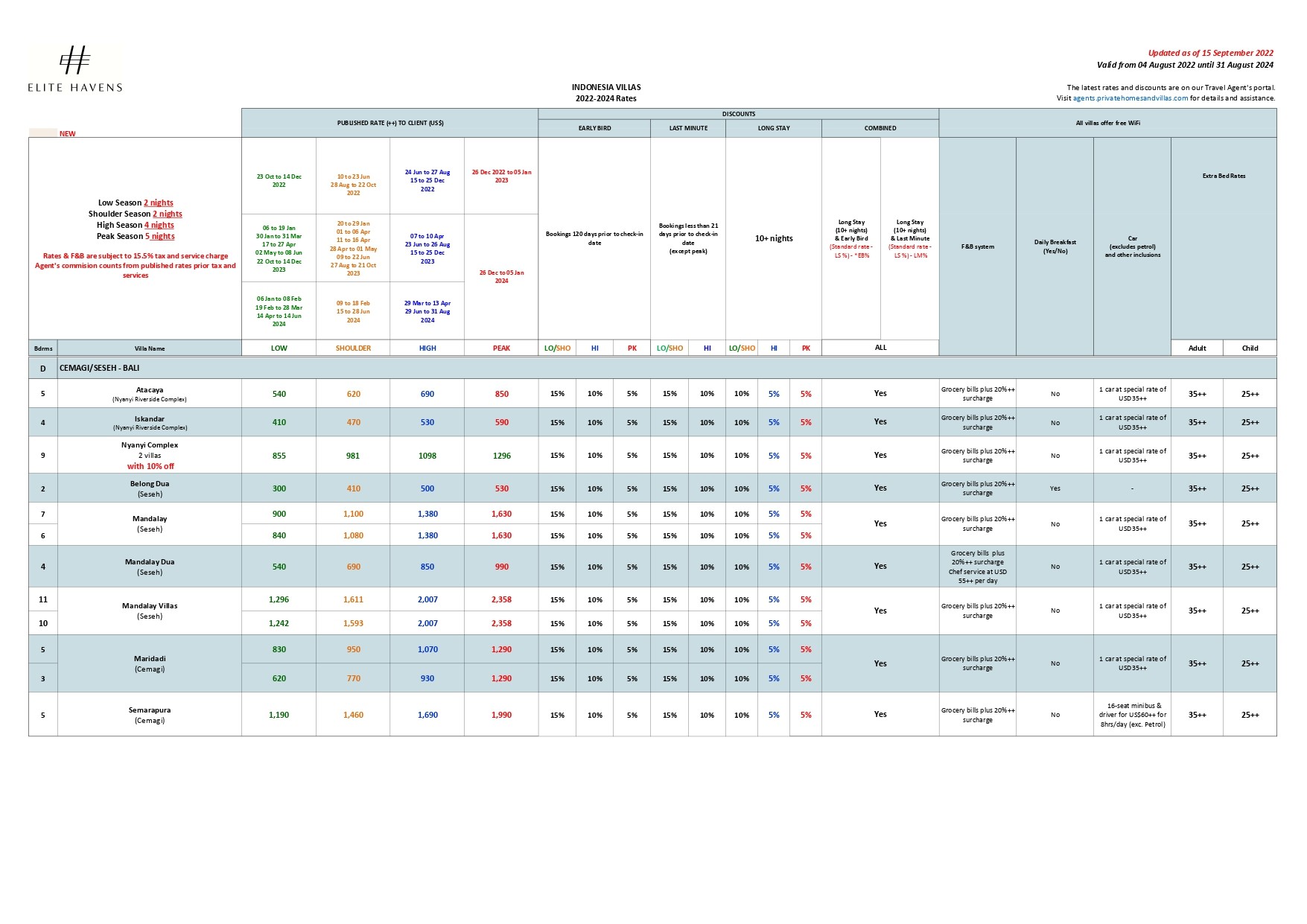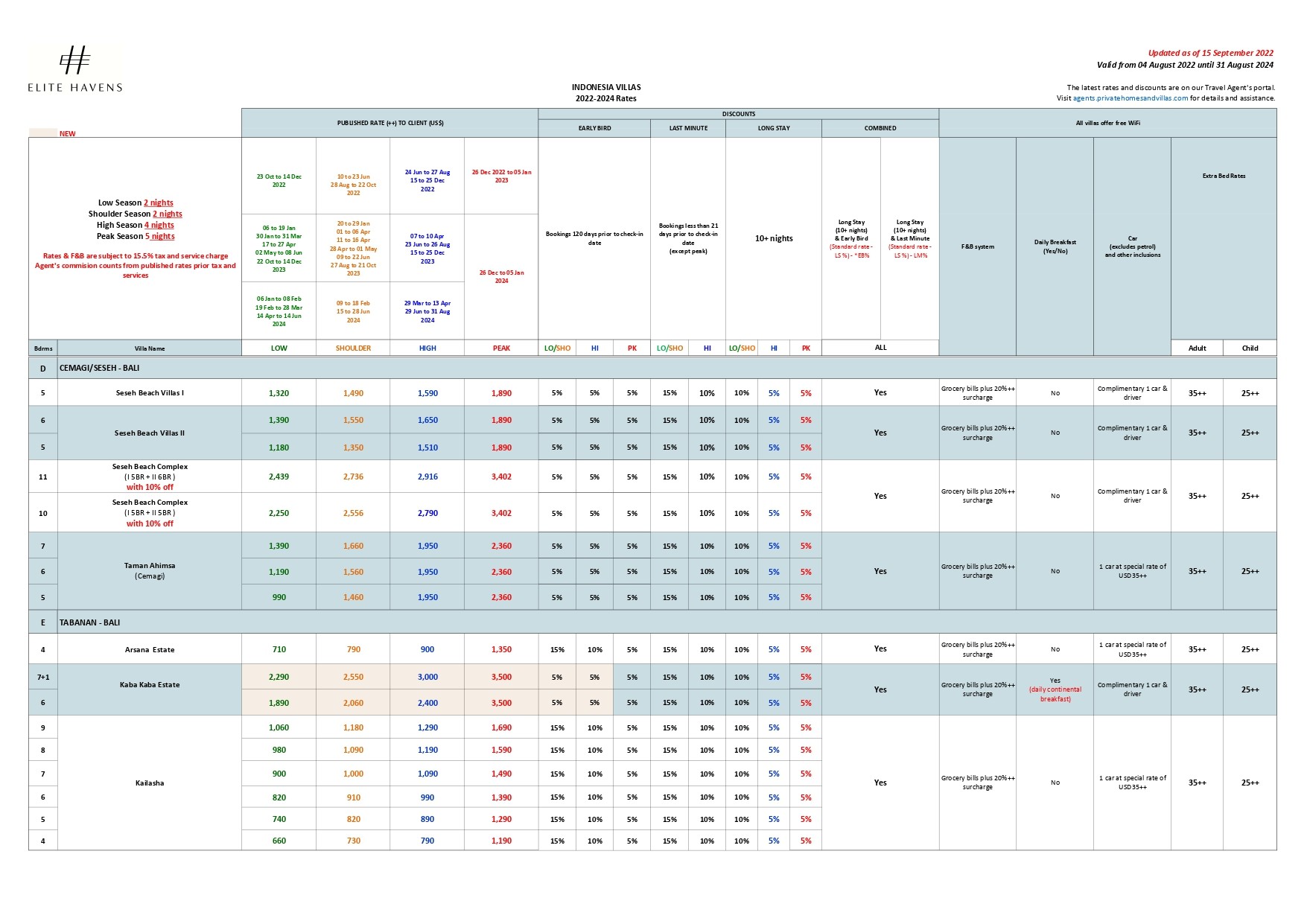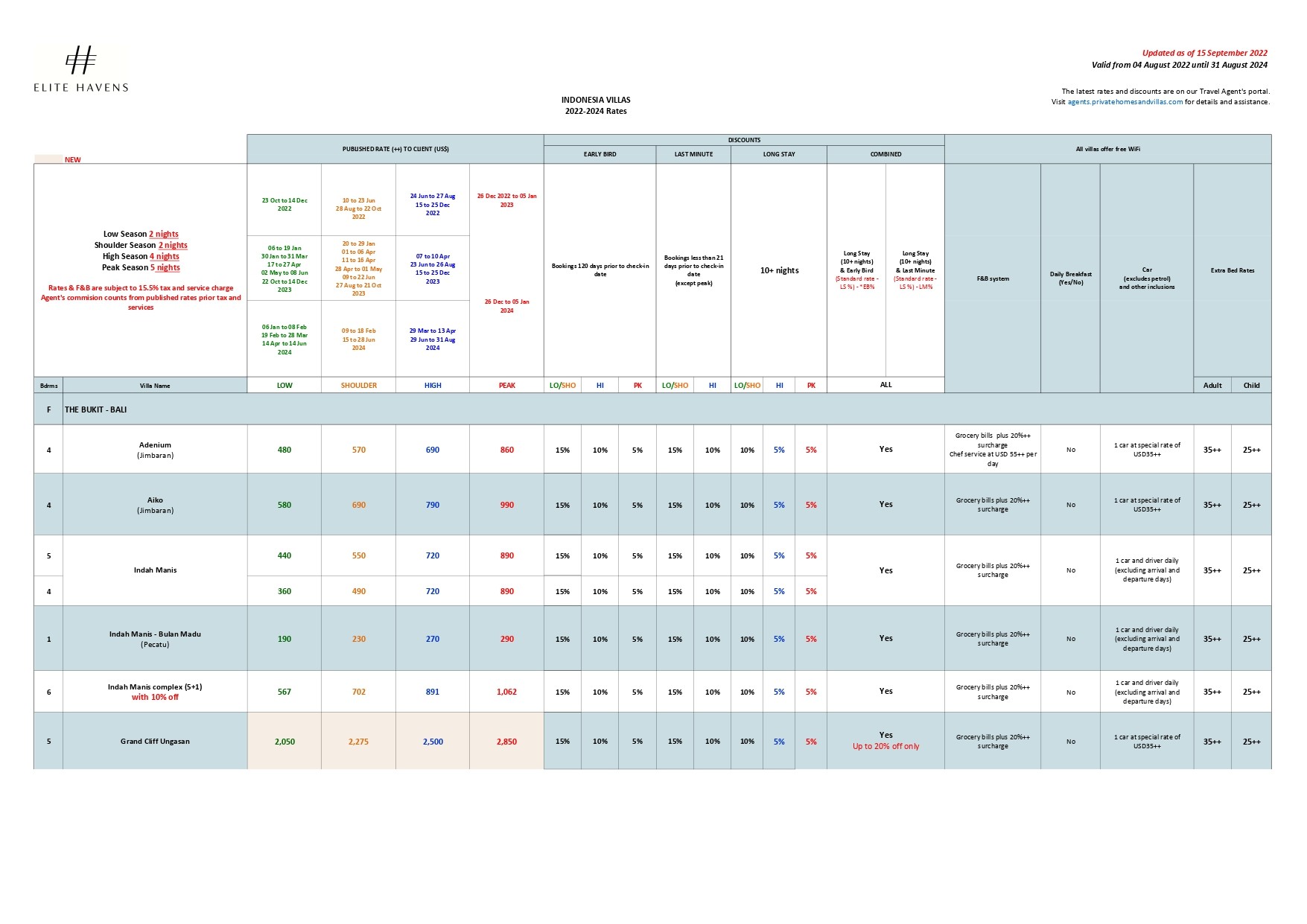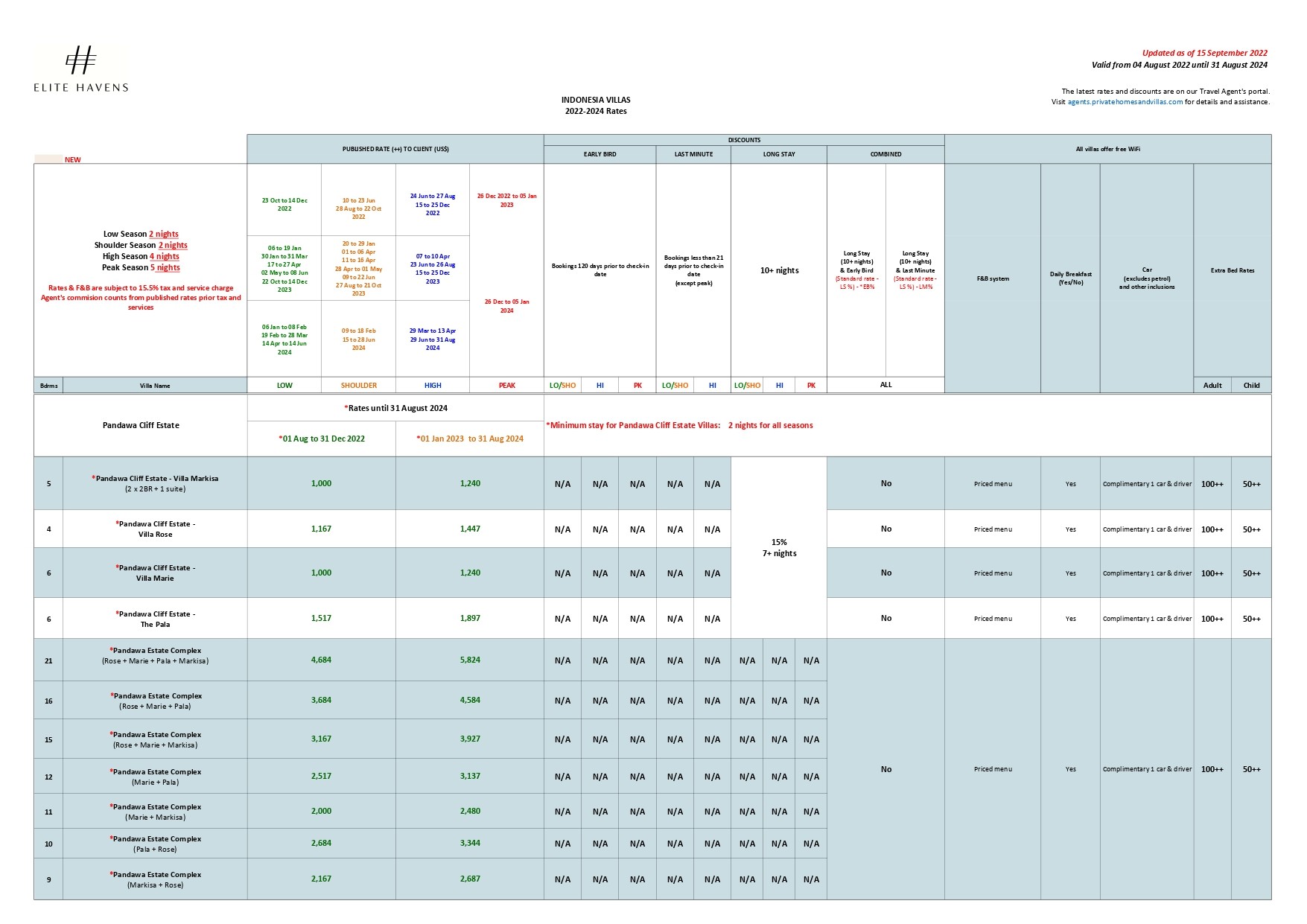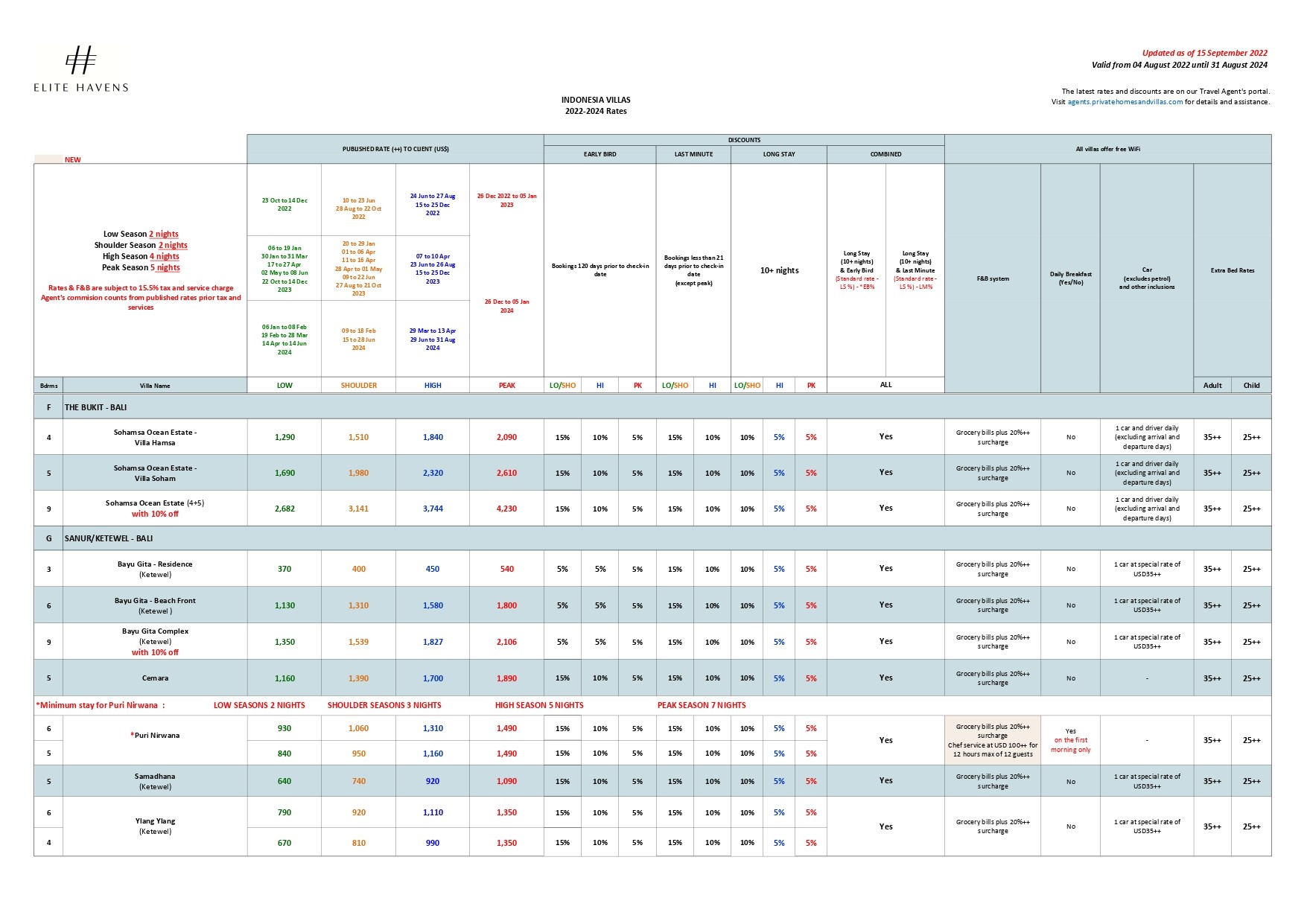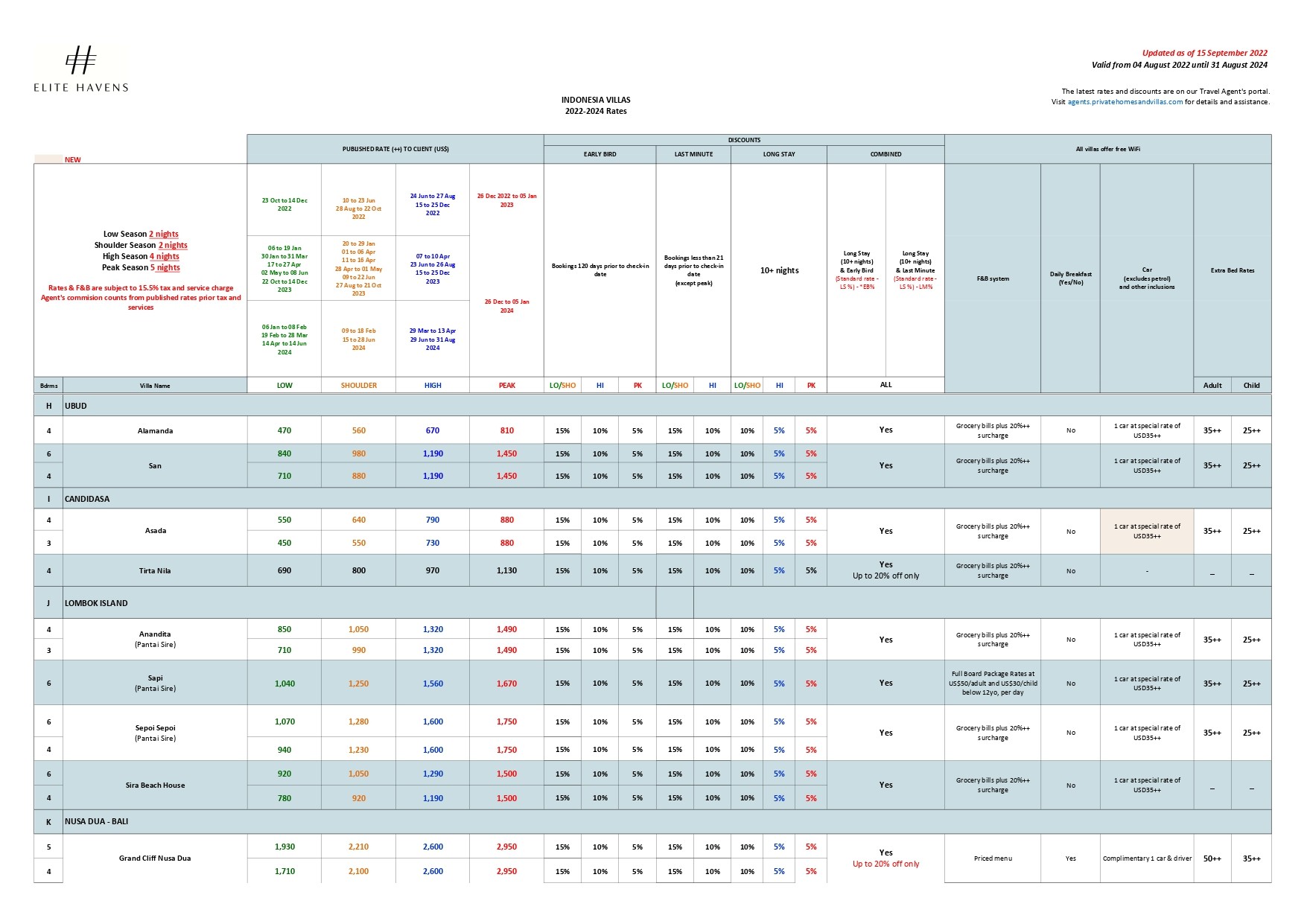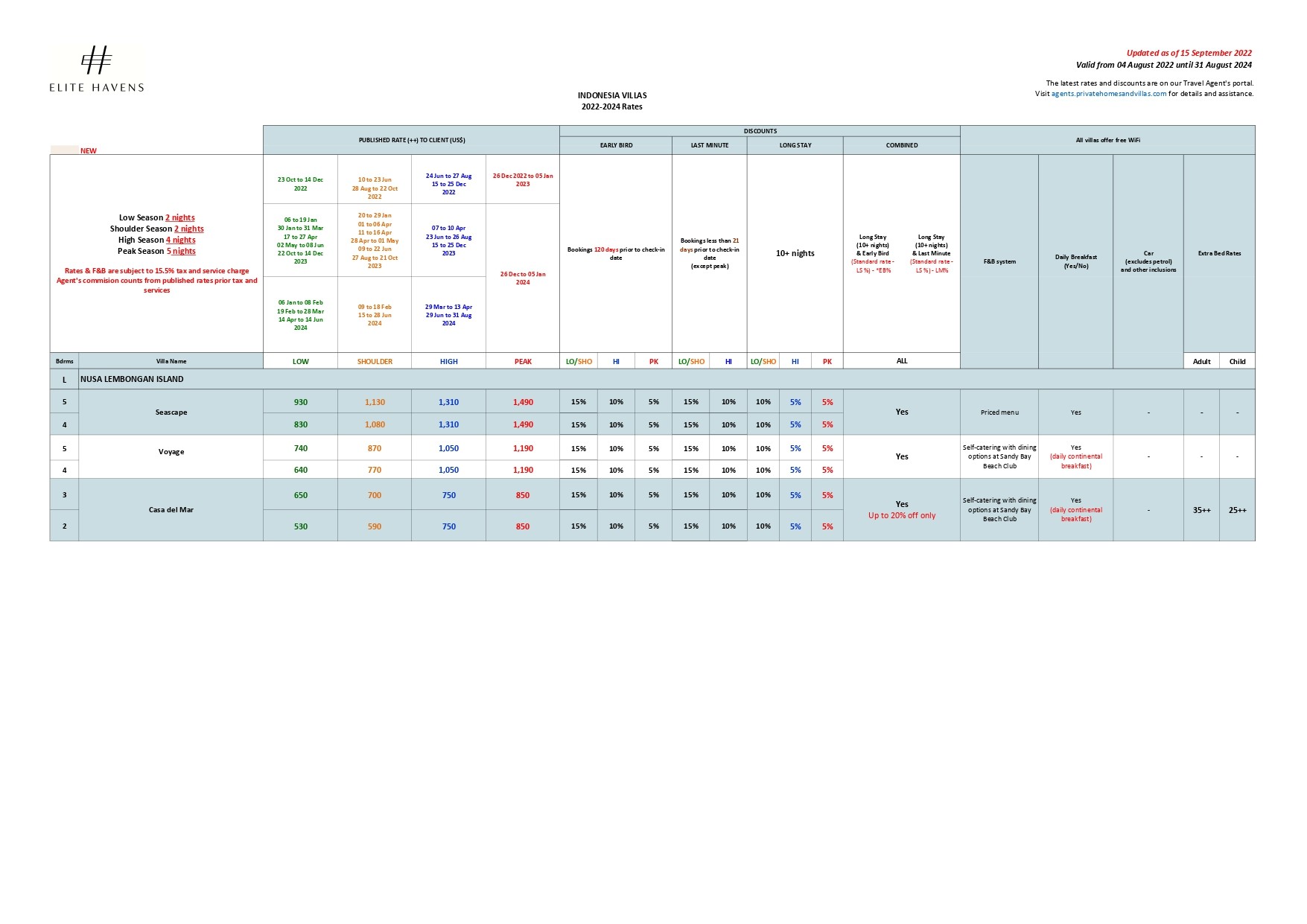 Peter Pan