<< Wedding at The Samaya Seminyak Bali >>
體驗Samaya Seminyak,所有客人都可以享受無與倫比的服務,隱私和獨特的峇里島熱情好客。
在Samaya Seminyak的舒適環境中放鬆身心,提供完美的海濱位置,距離峇里島著名的生活區僅幾步之遙。
每棟別墅均有自己的私人游泳池,現代而時尚的內飾。度假村距離著名的Petitenget Beach僅幾步之遙,提供豪華的海濱度假勝地,並提供傳統的峇里島式熱情款待和現代舒適感。
Add : Jl. Laksmana, Seminyak Beach Bali, Indonesia
https://thesamayabali.com/seminyak/events/wedding-at-the-samaya-seminyak.html
Pre-Wedding Packages : https://thesamayabali.com/seminyak/special-offers/pre-wedding-package.html
與Samaya Seminyak一起創造特別的時刻。
Samaya Seminyak擁有多種戶外場所,加上別墅的私密性,可在任何場合提供簡單而優雅的環境,無論是熱帶婚禮,續約,雞尾酒或晚餐招待會,還是兩人的浪漫晚餐。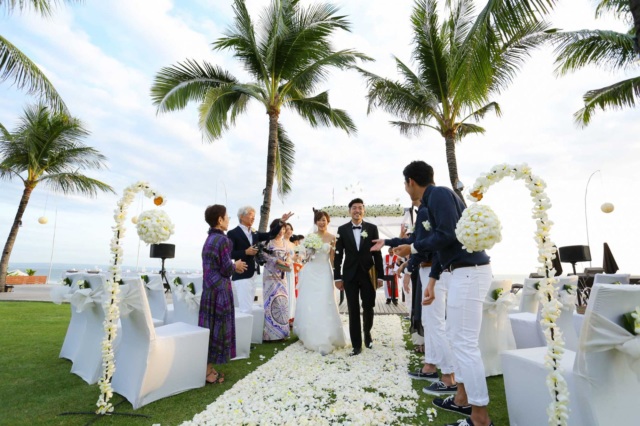 WEDDING –
對於那些夢想在印度洋海浪中說"我願意"的新人,Samaya Seminyak是尋求獨特地點慶祝愛情的情侶的理想地點,坐落在熱帶島嶼上,棕櫚樹,熱帶微風,沙灘和日落搖曳著迷人的背景。無論是合法的婚禮還是承諾儀式。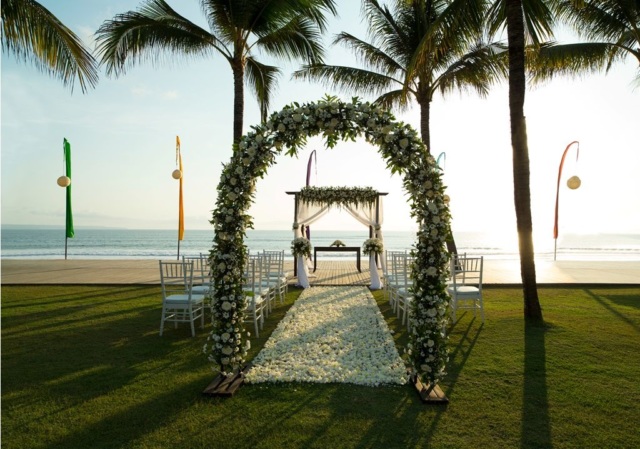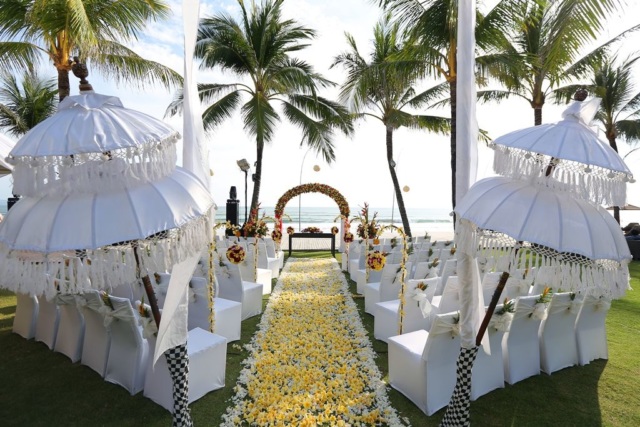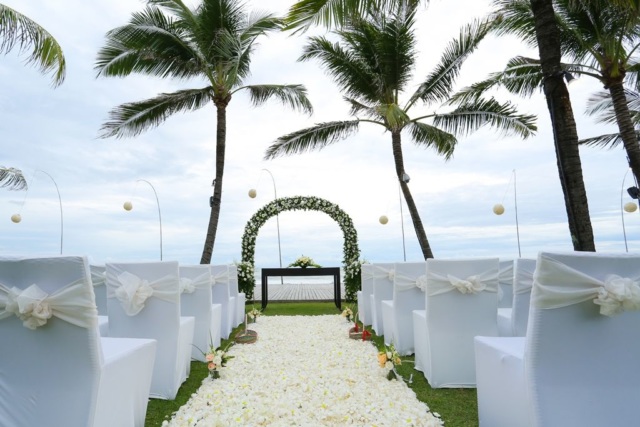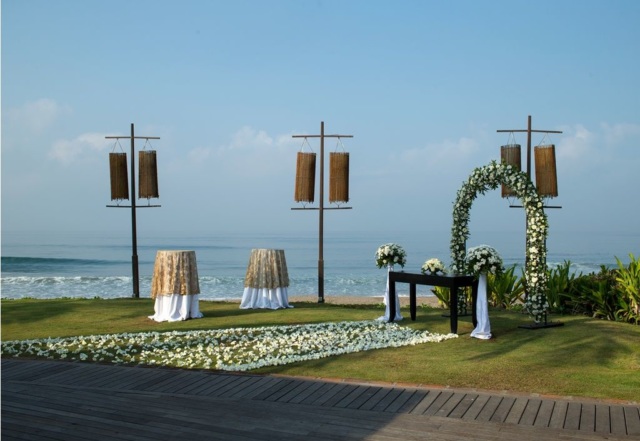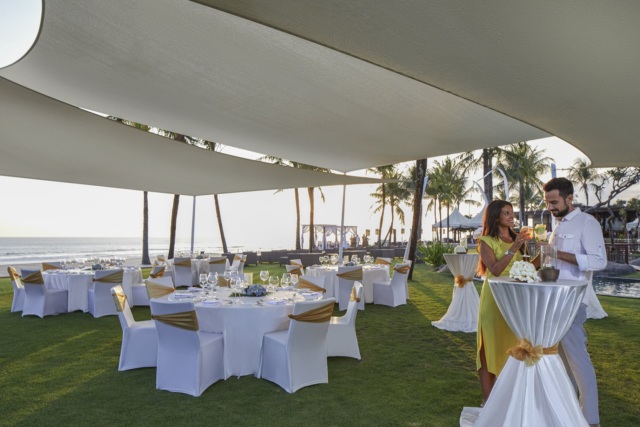 AN ENTERTAINING AFFAIR –
The Samaya Seminyak讓您的朋友和家人參加特別的慶祝活動,無論是生日晚宴,家庭聚會還是與朋友一起度過歡樂的夜晚,共同慶祝您的時光。
寬敞的池畔花園,海濱露台和Breeze餐廳為與親朋好友親密聚會提供了理想的環境。 Samaya Seminyak保證簡單而優雅的環境以及上乘的美食,葡萄酒或雞尾酒。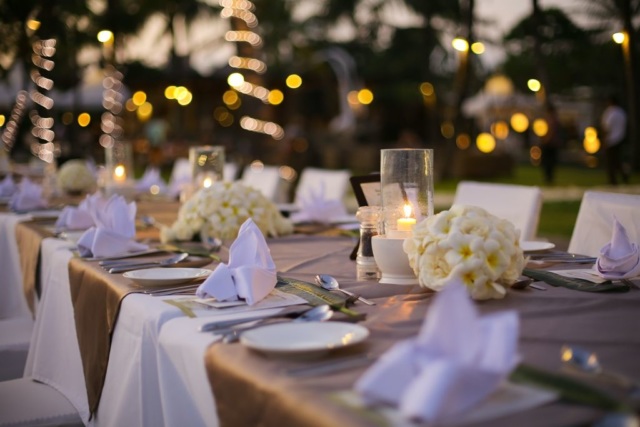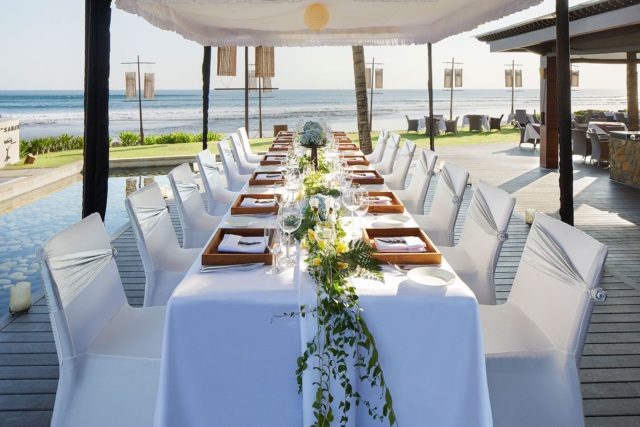 Wedding Package –
• Price is subject to change without notice. Confirmation of price will be given on each quote.
Below is the list of wedding packages available in this wedding venue. Please see the details:
Jepun Wedding Package –
Additional Guest (per person): $0.00
Looking for a garden wedding venue and wedding package in Seminyak area. We offer you Jepun The Samaya wedding package. This wedding package is designed for 50 persons, already includes one time usage of wedding venue at garden facing to ocean view, ceremony decoration, dinner reception and decoration, entertainment, photo & video service, wedding decoration and also wedding planner.
Wedding Package Inclusion –
Wedding venue at garden facing to ocean view
50 tiffany chairs with sash
Including event fee and banjar fee (local community fee)
Ceremony: arch flower, 4 standing flowers, flower shower, flower aisle, 1 hand bouquet, 4 corsages, welcome board, altar table+flowers, 50 tiffany chairs with sash,
Dinner: 5 centerpieces, 50 tiffany chairs with sash, fairy light/light bulb, gate entrance, welcome board, banana trunk and bridal table will set up differently
BBQ Buffet Menu Dinner for 50 people – Menu: appetizer and salad, balinese specialities, hot chafing dishes, BBQ grill, and desserts
Beverage: 1-hour non-alcoholic drinks (soft drinks, juiced and iced water)
2 tier wedding cake (1 tier real and 1 tier dummy)
Priest or Marriage Celebrant
Makeup and hairdo for bride (free touch up)
Sound system 3000W
2 LED bar and Generator 40KVH
MC Speaking Indonesia
Trio accoustic (2x45mins)
8 hours photo and video taking
Wedding Organizer service: pre-meeting, wedding rundown, and wedding coordinator on the wedding day
Term & Condition –
Venues are subject to availability.
All rates are subject to service charge & government tax, currently 21%
Should you require a wedding planner services is subject to additional cost , please use our customize tool to add it on
Wet weather arrangements; Tent(s) arrangements with additional costs for the reception and dinner shall be indispensable.
Marquee tents size 5 x 5 meters at approximately USD 1,000 ++ /tent,
octagonal tent size 12m x 12m at approximately USD 2,500 ++. Number of tents required for the side  arrangement is according to number of attendees which shall be advised by The Samaya Seminyak once number of attendees is confirmed.
– The Samaya Seminyak accept no obligation to refund any cost unused caused by any force major or weather conditions
Surcharge fee of USD 350 ++will be imposed for wedding which may be confirmed to take place on Sunday or on Public Holiday
Offered wedding package is valid during low seasons only. No events or weddings duringrainy season period*.
* Rainy season: From December to the end of March.
– Additional flower decorations are available upon request at additional charge.
– Any benefit not taken advantage of, are not be redeemable.
– The Samaya Seminyak accept no obligation to refund any cost unused caused by any force major or weather conditions
Deposit: 50% of total estimated expenses have to be settled at the agreed time
upon confirmation.
Rates are subject to change with advance notice.
有興趣者  可洽Casa Chen 0932-043913
mail to casachen@neverneverlandinbali.com