<< Wellness Spa@The Sakala Resort Tanjung Benoa >>
About
峇里島獨特的整體環境鼓勵強調健康,在The Sakala Resort的Wellness SPA中心注入活力。
沿著宏偉的、手工雕刻的、寬闊的螺旋樓梯下降進入,這暗示了整個Wellness SPA中心的建築和設計元素。
這個多感官的現代聖地提供傳統和治療按摩、豪華的THALGO產品、煥膚面部護理、獨特的抗衰老Jade面部護理、身體裹敷、浪漫情侶套餐,以及美髮和美容沙龍。
Wellness Spa擁有8間豪華理療室,每間都配有加熱SPA床、私人蒸汽淋浴、超大石頭浴缸和休閒休息室。
位於餐廳旁邊,提供傳統的峇里式按摩、足底按摩、美甲和足療、身體磨砂、面部護理、脫毛和吹乾頭髮。
The Wellness Spa還為兒童提供專門設計的兒童按摩、帶有趣泡泡浴的"Munchkin 套餐"和SPA套餐中的"Mum-and-Me媽媽和我"套餐。
除了8間理療室外,還可以選擇在海灘、泳池旁或在自己的套房或別墅的私密空間中進行理療。除了按摩、面部護理、脫毛服務和足底按摩等一系列理療服務外,SPA中心還提供一系列SPA和健康套餐。
以呵護為中心的套餐的特色包括草藥蒸汽浴和深層組織按摩。SPA中心還提供特別的兒童菜單,包括泡泡浴、足部和身體按摩、專為兒童設計的足部和足部按摩以及"媽媽和我"的套餐。
休閒和健康設施還包括一個四層的健康俱樂部,配備健身設備以及瑜伽和其他健身課程的工作室。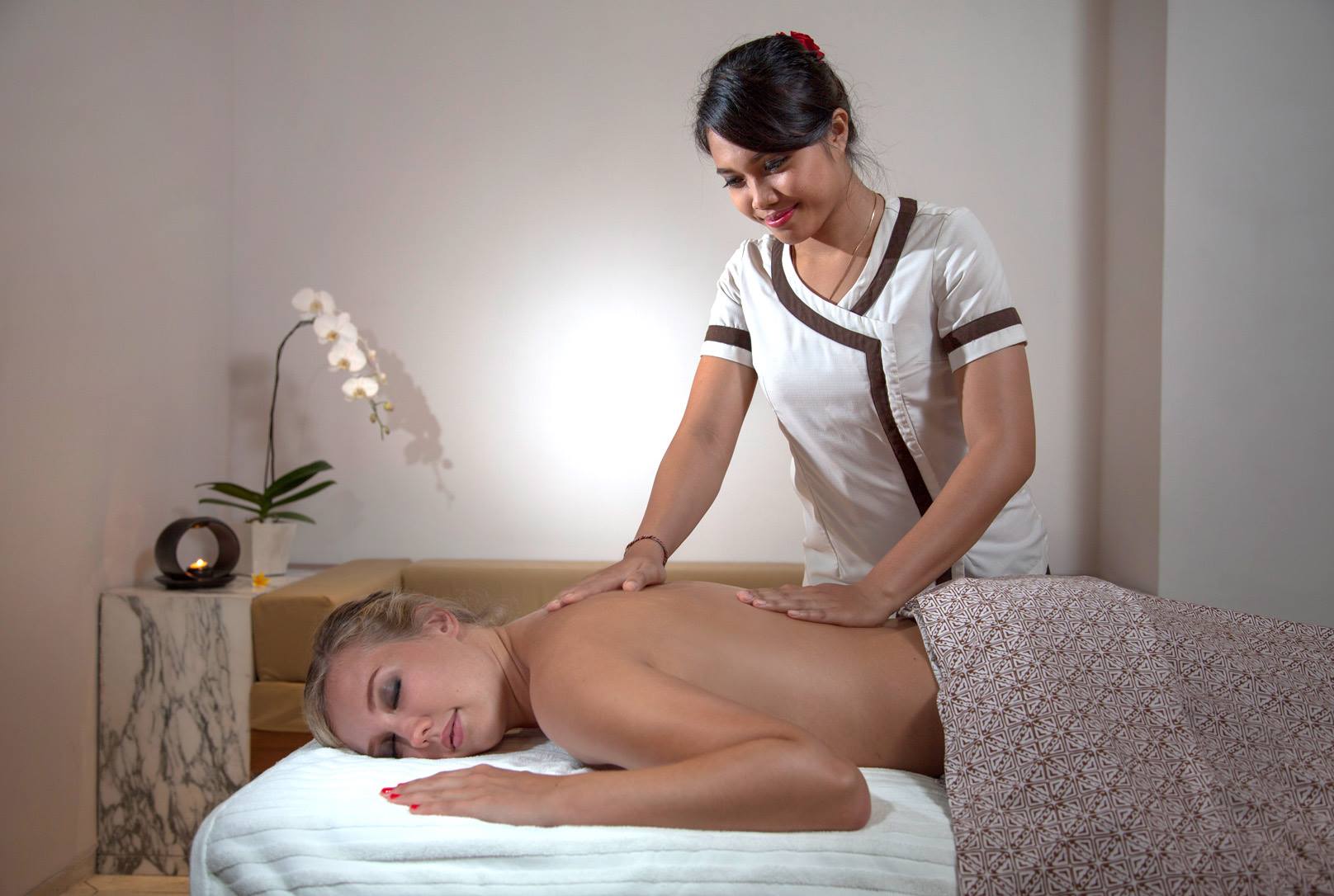 一個多感官的現代避難所,引入巧妙的細節策劃、熟練的治療師、浪漫的環境、極度的舒適,以及有益健康的健身和健康計劃。
在The Sakala Resort的專業理療師的指導下,在Wellness SPA中釋放壓力。
SPA General Information :
當到達Wellness SPA時,SPA接待員將解釋日程安排,並要求填寫SPA諮詢表。請花時間徹底回答所有問題,如果有任何醫療狀況或疑慮,請告訴SPA接待員。
提供一次性內衣、拖鞋和浴袍供使用。
懷孕客人特別注意事項 :
孕婦可能希望避免使用深壓治療。請在預訂護理時告知SPA接待員狀況,以便我們幫助選擇最適合的選項。Wellness SPA有適合懷孕的按摩床,所以請隨時提前詢問此功能。
SPA禮儀和政策 :
Arrive Early – 建議在預定治療時間前10分鐘到達。遲到將縮短在SPA時間,因為預約的護理必須準時結束,以防止延誤下一次預約。
Jewelry – 確保沒有佩戴任何珠寶。將在每個SPA室提供首飾盒,但對於任何貴重物品的丟失或錯放,SPA中心概不負責。
Minors – 客人必須年滿16歲或由成人陪同。
Smoking and Alcohol – SPA中心不允許吸煙和酒精飲料,但套餐中包含的內部香檳除外。建議在治療前至少8小時內不要飲酒。
Respect to Other Guests – Wellness SPA和諧而輕鬆,請尊重其他客人的平靜和隱私。在SPA中心必須關閉手機和電子設備。
Cancellation Policy – 如果想取消或重新安排預訂,請在預定的時間前至少四小時通知SPA中心。如果沒有事先通知的情況下錯過了預約,將收取100%費用。
Come experience the secrets of relaxation together with your entire family at our Wellness Spa – you will not regret it!
Add : Jl. Pratama 95, Tanjung Benoa Badung, Bali 80363
Tel : 0361-775216
營業時間 : 10:00-18:00
https://www.sakalaresortbali.com/facility/wellness-spa/
The Menus
PAMPERING RITUALS
Simplicity – 90 min / 2 hrs
Body massage, body scrub
Get the best of a body treatment by combining the benefits of a body exfoliation with the hydrating and relaxing elements of a body massage.
Renewal – 90 min
Body massage and Elemis taster facial
This treatment will help you feel radiant and recovered by combining the traditions of the massage and mini facial.
After Sun Delight – 2 hrs
Body massage, cooling body mask, mini facial – not recommended for acute sunburn
Begin with a relaxing massage using moisture-rich lavender oil to revitalize your skin. The rehydrating process begins with a cooling body mask. While your body is wrapped in a sheet bringing you to a calm and cool state, enjoy a hydrating and restoring mini facial. A true oasis for those who worship the sun.
The Absolute Treat – 4,5 hrs
Body massage, body exfoliation, body mask, herbal steam or bath, natural facial, express manicure and pedicure, spa cuisine menu
This sis an opportunity to spend a day discovering tranquillity. Begin with a Symmerty relaxing massage, followed by a body exfoliation to preparre your skin for a body mask. Balance head to toe with a cleansing natural facial followed by an express manicure and pedicure. Complete the experience by enjoying a choice of spa cuisine.
BEAUTY TREATMENTS
Manicure and Pedicure
Manicure
Pedicure
Express Manicure
Express Pedicure
Polish Change
Combine Manicure and Pedicure
Hair Treatment
Hair Cream Massage
SPA FOR THE LITTLE ONES
從小就健康的生活方式會給所愛的人帶來終生的好處。 這些治療專為10歲以上的兒童設計。
Foot Treat – 45 min
Feel relaxed from head to toe as your feet are soaked and tenderly massaged with a cooling an hydrating foot cream.
Body Massage – 45 min
Enjoy this relaxing and therapeutic full body massage with our all-natural oils.
Munchkin Package – 60 min
Body massage, bubble bath
A relaxing session designed for your child to relax. Unwind and let us massage out the stress and tension, in your child's body.
Mum and Me – 60 min
Back massage, natural mini facial and express manicure. Kids under 10 years old not allow to do facial to avoid skin irritation. (+) express manicure
Manicure and Pedicure – 60 min
Treatment includes soak, citrus scrub, cuticle trimming, gentle foot and hand massage and a choice of nail polish color.
BODY TREATMENTS
The Sakala Signature Massage – 60 / 90 min
Exquisite in all its movements, the Sakala Signature Massage is a holistic approach to balance the body by using massage techniques such as long stroke palm and customised approaches to each individual. Simply sublime.
Traditional Balinese Massage – 60 / 90 min
This traditional healing massage is an ever present part of the island's spiritual and physical beauty and is both relaxing and therapeutic utilizing both thumb pressure and skin rolling. Good to relieve stress and tension in the body.
Sports Massage – 60 / 90 min
Ideal for chronic stiffness and soreness, this treatment utilizes various deep tissue techniques and stretching. A perfect treatment to release specific areas of congestion, loosen muscle tissue, release toxins, and increase blood and oxygen circulation throughout the entire body.
Foot Reflexology – 60 / 90 min
Reflexology is based on the rheory that thefeet are reflections of the entire body. This foot massage will focus on specific points to stimulate and improve blood circulation and promote a healthy, balanced body.
Hot Stone Massage – 90 min
Dissolving muscular tension and releasing stress is the key to this treatment. Great for easing muscle stiffness and increasing circulation and metabolism. It also promotes deeper muscle relaxion.
Body Scrub – 30 min
Body scrubs are a therapeutic exfoliating treatment for the skin, leaving the entire body glowing and healthy. A choice of scrubs is available to suit your mood and skin type.
Body Wrap – 30 min
Is an effective SPA treatment to fully moisture the skin in the whole body and cleanse it from toxins, leaving it all refreshed. A choice of body wrap is available to suit your mood and skin type.
ROMANTIC RITUALS
Spa Under the Stars – our Honeymoon Favourite – 90 min
A detailed series of steps that will bring alignment to the newly-wed couple. *book in advance  inquiry
Bubble Bliss – Vow Renewal and Anniversary Fovourite – 2,5 hrs
Body massage at our luxurious SPA suite, concluded in a body wrap, followed by a romantic herbal steam and a sensuous bubble bath served with a glass of Champagne.
A luxurious treatment that delivers romance to those who are starting out on their journey together or those who are celebrating years of romantic partnership. *a celebration flower upgrade is available, book in advance inquiry
Melting Chocolate Fondue – 2,5 hrs
Body massage, local cocoa body scrub, cocoa body mask, steam bath and a sumptuous couple's bath. This decadent package is recommended even for those on the strictest of diets! Begin with a traditional Balinese body massage and followed by a body exfoliation and a rich, creamy milk chocolate body mask. Relax in a hot steamy shower followed by a romantic warm chocolate bath.
Sakala Couple's Special – 3 hrs
Sakala Signature body massage, exfoliation, choice of herbal steam or bath and natural facial with jade roller. Begin with a ritual footbath to relax and prepare your body for a balancing massage. The experience continues with a detoxifying and invigorating body exfoliation with a sea salt scrub followed by a herbal bath to prepare for a natural cleansing facial.