<< The Oberoi Spa@The Oberoi Beach Resort Bali >>
是時候做SPA了。 在我們的溫控泳池中暢遊。 或者在健身中心鍛煉。
獨特的SPA中心設有私人理療室,位於傳統的露天涼亭內,可欣賞到私人熱帶花園和點綴著閃閃發光的金魚的美麗百合池塘的美景。
療法包括峇里島、西方和Oberoi特色療法,將古代哲學與現代科學相結合,並使用天然成分來清潔、調理和恢復身心。
私人游泳池位於海濱,讓您在暢遊或在日光躺椅上放鬆時欣賞一覽無餘的海景。
空調健身套房配有心血管和舉重器械以及舉重器械,並享有宜人的花園景觀。
Note : 目前Oberoi SPA中心僅供住客使用。
Timings: 9.00 am to 9.00 pm
Add: Seminyak Beach, Jalan Kayu Aya, Seminyak, Kuta, Bali, 80361.
Tel : 0361-730361
https://www.oberoihotels.com/hotels-in-bali/spa-fitness/
Spa Therapies:
Massage –
https://www.oberoihotels.com/hotels-in-bali/spa-fitness/body-massage/
觸摸的治愈力量可以撫慰感官,喚醒靈魂。
Oberoi Massage. 75 minutes
Relax your mind, body and senses with our signature holistic massage. This medium pressure massage is a combination of soothing, rhythmic strokes to increase circulation and rejuvenate.
Balinese Massage. 60/90 minutes
This luxurious Balinese therapy is a deep pressure massage using a variety of techniques. This massage has cleansing effect on the mind and body, leaving you refreshed and relaxed.
Stress Relieving Massage. 60/90 minutes
Drawing upon Asian and international techniques, this oil massage combines soothing strokes and gentle stretching to loosen muscular tension. This flowing massage will evoke a sense of tranquillity and rebalancing
Hot Stone Massage. 90 minutes
This massage uses a combination of heat and pressure, with long-lasting benefits. Smoothened volcanic stones, suffused with the earth's energies, and heated natural oils, are used in conjunction to intensify the effects of this massage. As the stones glide over and knead your body, you will feel a sense of deep relaxation and balance descend upon you. Especially powerful in stimulating and improving the quality of your sleep.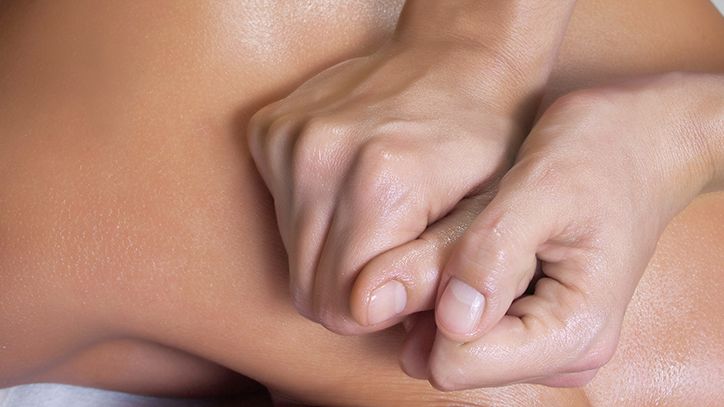 Body Treatments –
https://www.oberoihotels.com/hotels-in-bali/spa-fitness/body-treatments/
全身去角質、排毒裹敷和恢復活力的按摩。 個性化以滿足您的需求。
Frangipani and Coconut Body Buff. 30 minutes
A luxurious blend of coconut and frangipani followed by an application of moisturiser restores a healthy glow. A full body mist of coconut and frangipani completes the therapy.
Lime and Ginger Exfoliation. 30 minutes
Invigorating ginger stimulates your senses and tones the body while lime energises and purifies the skin. Your body is left moisturised, looking radiant and replenished.
Frangipani and Coconut Boreh. 90 minutes
Your body is misted with frangipani floral water and then frangipani and coconut mask is applied. Afterwards, you are enveloped in a warming cocoon to infuse vitamins and hydration. Your therapy is enhanced with a sweet smelling aromatic moisturiser and is completed by a mist of frangipani and coconut.
Lime and Ginger Body Envelopment. 90 minutes
This detoxifying therapy begins with a gentle exfoliation. Afterwards, a warming lime and ginger body mask cocoons you, allowing stress and tension to melt away. Enjoy a relaxing scalp massage while the heat of the wrap soothes your body. Your therapy concludes with an application of lime and ginger body butter to rehydrate, leaving your skin soft and glowing.
Lemon, Basil and Grapefruit Slimming Wrap. 90 minutes
This slimming, cellulite-reducing therapy begins with a full body scrub that includes essential oils effective in drawing out impurities and breaking down fatty tissue. You are wrapped in a fragrant blend to infuse vitamins and improve elasticity and firmness. While your body is enveloped, your therapist will administer a face, scalp and neck massage. An application of rich moisturiser and a full body mist completes the experience.
Sunburn Soother Wrap. 60 minutes
This wrap contains fresh herbs, aloe vera and cucumber, handpicked from our own herb garden. This healing and purifying blend is excellent for sensitive skin. It improves skin condition, calms skin irritation and moisturises. During the wrap, you will also receive an Eye Balancing treatment to reduce dark circles.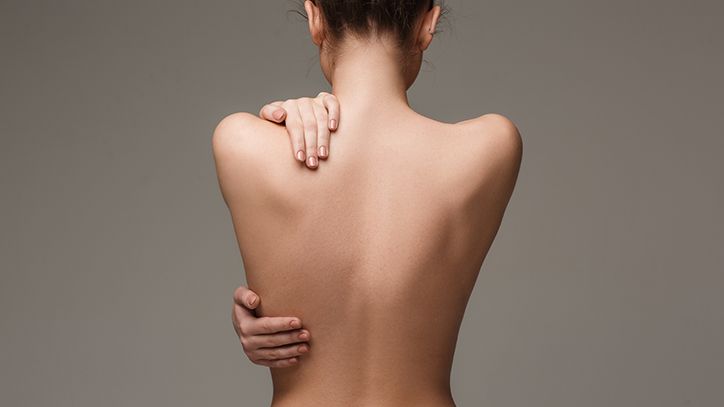 Facial Treatments –
https://www.oberoihotels.com/hotels-in-bali/spa-fitness/facial-treatments/
Omorovicza產品由來自匈牙利的富含礦物質的治療水和獲得專利的Hydro Mineral Transference™ 輸送系統的強效混合物提供動力。Omorovicza使用高性能、天然衍生的替代品來替代常用的合成材料,確保Omorovicza體驗是完全奢華和最大功效的體驗之一。所有產品均不含parabens對羥基苯甲酸酯、polyethylene glycol聚乙二醇、petrochemicals石化產品、silicones有機矽、sodium laureth sulfates月桂基聚醚硫酸鈉、synthetic colours合成色素和fragrances香料,並且從未在動物身上進行過測試。
For sensitive skin in need of special attention, gentle products are used to cleanse and exfoliate. A unique Hungarian facial massage stimulates microcirculation whilst relieving tension. A nourishing organic poultice supplies ample nourishment and moisture, leaving the skin glowing with newfound health.
Mineral-rich Hungarian moor mud draws out impurities and nourishes the skin. The application of the mud mask followed by a thorough cleansing and exfoliation with rosemary and pineapple extract, treats sensitive skin and refines pores. This facial revitalises skin and soothes the senses.
Designed to leave your complexion rejuvenated and revitalised, this facial begins with a gentle peel, enriched with copper to stimulate collagen production, followed by a unique facial massage to soothe the senses and accelerate micro-circulation. The rose and peony scented mask that follows, plumps the epidermis to reduce the appearance of fine lines, leaving you energised with a youthful glow.
Eye Balancing. 15 minutes
Balance any or our facial therapies with the addition of an eye freshening therapy.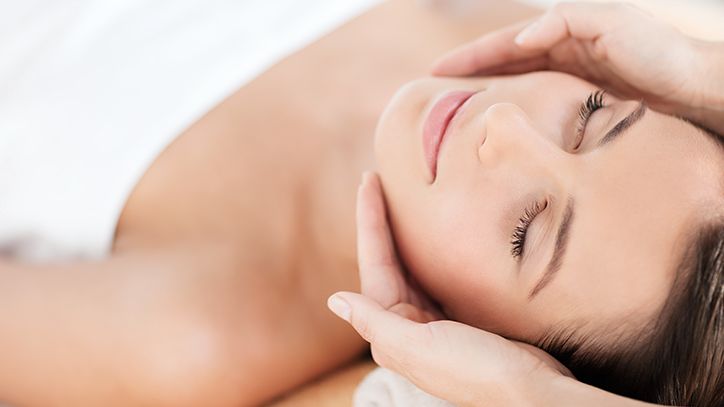 Hands, Feet and Hair –
https://www.oberoihotels.com/hotels-in-bali/spa-fitness/hands-feet–hair/
在The Oberoi SPA中心為疲憊的雙手、過度勞累的雙腳和黯淡的頭髮提供款待。
Treatment includes nail cutting and shaping, cuticle care, a gentle exfoliation, a massage with a blend of aromatic oils and a nourishing mask to leave hands soft and radiant.*Nail polishing not included.
Treat your feet to a warm soak in a bath salt, nail cutting and shaping, cuticle care, an exfoliation, a deep massage and a moisturising mask.*Nail polishing not included.
Create soft, glowing hair using fresh aloe vera blended with polyscias scutellaria, handpicked from our own herb garden. A gentle head massage stimulates the circulation, rehydrates dry hair and promotes gloss.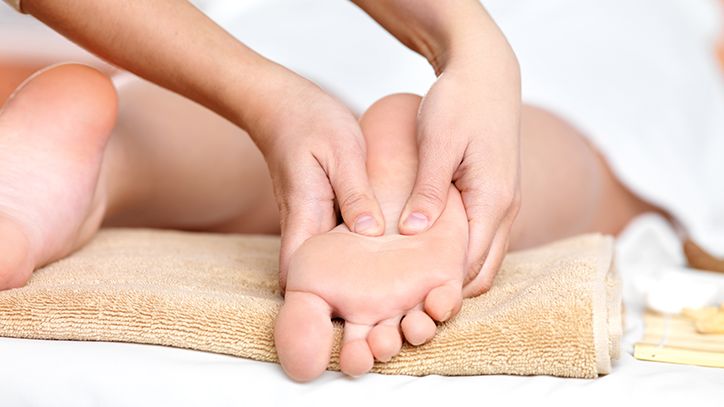 Indian Essentials –
https://www.oberoihotels.com/hotels-in-bali/spa-fitness/indian-essentials/
從新鮮的印楝葉neem leaf足浴開始,這些SPA護理的靈感來自古老的印度治療技術;使用長推的傳統按摩儀式,數千年的實踐,以恢復生命能量,平衡極性並培養整體健康。
Warmed coconut oil is massaged over the whole body with long soothing strokes to activate circulation and balance energies which in turn promote deep relaxation
Head & Shoulder. 60 minutes
A gentle massage that stimulates energy points in the shoulders, neck and face. Afterwards, a gentle stream of warm coconut oil is poured across your third eye, which stimulates healing, restores balanced health and calms the mind.
With a warmed bronze kasa bowl and coconut oil, our therapist applies long strokes with medium pressure to the energy points in the lower legs and feet, stimulating circulation, relieving muscular stiffness and releasing tensions held from top to toe.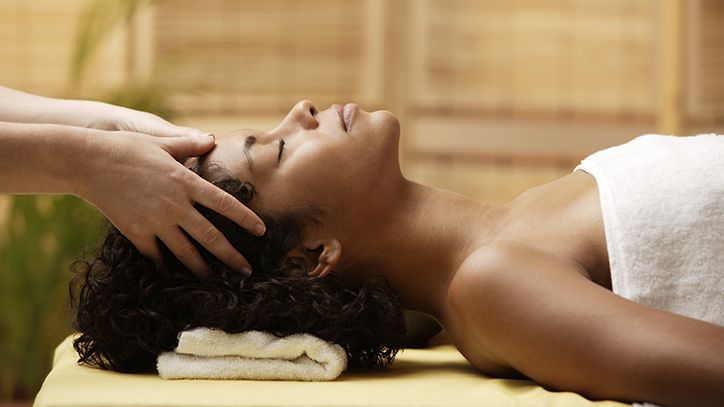 Oberoi Experiences –
https://www.oberoihotels.com/hotels-in-bali/spa-fitness/oberoi-experiences/
特別策劃的健康和美容SPA儀式結合了精選的治療方法,讓身心恢復活力和放鬆。每個 Oberoi 體驗都滿足您的特定需求,提供整體護理,並將您帶入平和平靜的狀態。
Balinese Retreat. 3 hours
A Javanese hair cream using natural and local products is followed by a warming, full body exfoliation, and a boreh herbal wrap which stimulates natural osmosis, detoxifying and toning the skin. The experience concludes with a full body Balinese massage, which uses a combination of acupressure and oil massage to increase the circulation and promote a sense of calm, wellbeing and relaxation.Therapies
Inclusion:
Exfoliation
Body Wrap
Natural Hair Cream Bath & Full Body Massage
Island Aromatic. 2.5 hours
This begins with a full body exfoliating scrub to prepare your skin to absorb the aromatherapy oils and massage. A blissful full body massage is followed by your choice of relaxing facial.
Therapies Inclusion:
Exfoliation
Full Body Massage & Facial
Mandi Lulur. 2 hours
According to Javanese tradition, ladies indulge in this therapy daily for a week preceding their wedding to ensure they have a healthy and beautiful glow. This luxurious ritual begins with a blended herbal scrub to exfoliate and soften the skin. Afterwards, a traditional massage soothes away tension, completed by a refreshing application of yogurt to nourish and cleanse the skin, leaving the body silky smooth from top to toe.
Therapies Inclusion:
Turmeric Body Scrub
Balinese Massage & Yogurt Splash