<< Yes Spa Bali – Kuta Legian >>
Welcome to Yes Spa Bali
Yes Spa@Kuta & Yes Spa@Legian are open daily at your service!

Yes Spa是峇里島南部的終極Spa體驗,結合了現代Spa中心的概念和傳統的峇里島療愈技術。
提供各種治療方法以及標誌性的Spa產品系列。 更重要的是,感覺很棒。
About Us…
our philosophy
認為健康,保健和美麗是千絲萬縷的聯繫。 每一項服務的目的都是為了促進幸福感,致力於確保提供獨特的Yes Spa體驗,以滋養身體和精神。
our products
使用優質的天然和有機的本地生產的產品來滋養身體,放鬆身心並振奮感官。也通過本地製造的產品,為本地製造商,企業和當地經濟提供支持,同時減少運輸的碳足跡。 僅從國外採購島上未生產的最優質產品。
Yes Spa使用澳大利亞有機Spa產品 
進行精選的身體護理,和所有的豪華面部護理。
還提供自己的標誌系列,其中包括在Spa中心使用的所有天然,本地製造的Yes水療產品,這些產品也可以帶回家作為完美的禮物或紀念品。
our staff
敬業的專業團隊滿足您的整體健康有著真正的願望,並致力於為您提供應有的關注,使您的體驗成為終極的"me time我的時光"靜修之所。
TREATMENTS..

Massages
Yes Spa Signature Massage – 60 Mins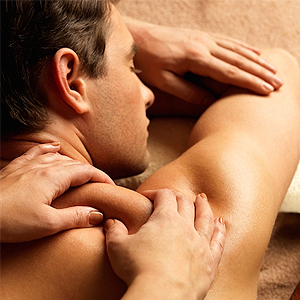 For those who prefer a strong, penetrating massage with firm pressure – using a combination of Swedish remedial and Balinese traditional firm pressure massage, including thumb walking, skin rolling, percussion, and a pressure point foot massage, the Yes Spa signature massage decreases body tension and relives muscle aches.
Balinese Massage – 60 Mins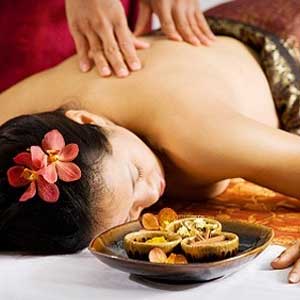 Using firm thumb pressure, the Balinese massage relieves tension and tiredness, reduces headaches and stress, leaving your whole body relaxed.
Herbal Massage – 60 Mins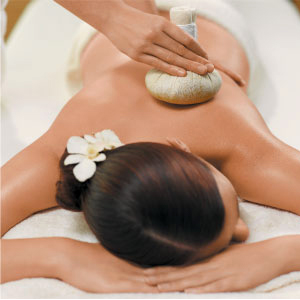 Starting with a Balinese massage, steamed herbal compresses are then applied, As the motions are very gentle, it is good for areas that are tender, Herbal Massage improves blood circulation and stimulates the internal organs, While the heat dilates blood vessels, it increases the blood and oxygen circulation in the body and improves the efficiency of the different organs
Warm Oil Aromatherapy Massage – 60 Mins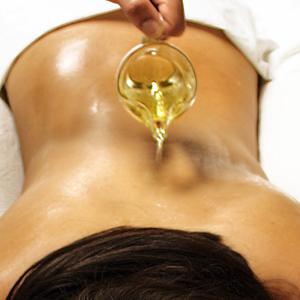 Choose your aromatherapy oil and let your tension and stress melt away while this warm massage improves blood circulation and enhances the lymphatic system to improve organ function.
Warm Stone Massage – 60 Mins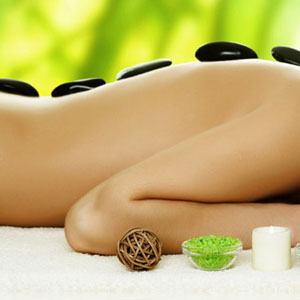 Warm Stone Massage is a form of massage therapy that follows the same principles of Swedish Massage with the addition of heated stones, which helps to deepen relaxation, Adding heat to specific areas on the body enhances the feelings of relaxation and peace, The penetrating effects of the heated stones allow the massage to be delivered without excessive pressure.
Four Hands Massage – 60 Mins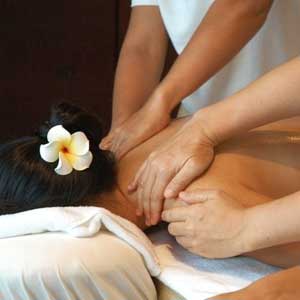 Four-handed massage comes out of the Ayurvedic tradition, where it is called abhyanga, It can be like experiencing two full body massages at the same time, although different in that it is such a sensory experience that you are unable to keep track of who is doing what and your mind ends up abandoning control to just enjoy and embrace the sensations, This is a powerful treatment for anyone who has a hard time letting go during treatments
Foot & Leg Massage – 60 Mins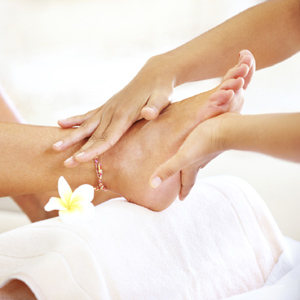 This is the perfect treatment if you've been walking around or standing on your feet for long periods.
Foot, Neck & Shoulder – 60 Mins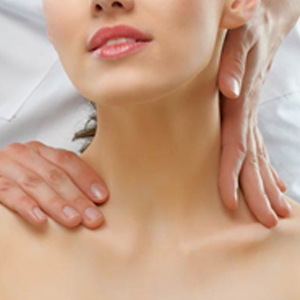 Looking for a treatment that just plain feels good but not in the mood for a full body massage? This is it!
Lower Back, Neck, Shoulder & Arm Massage – 60 Mins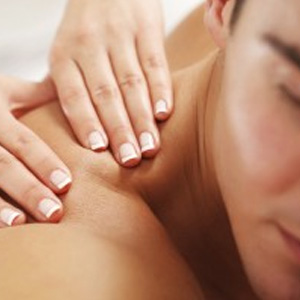 the perfect massage if you are looking to relax , loosen up your mussles and just feel good, if you're not feeling like having a full body massage.
Body Treatments
Body Ritual Treatment – 3 Hours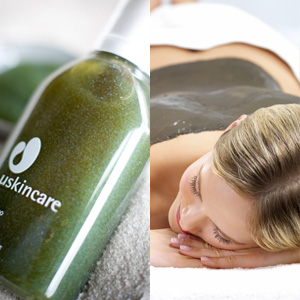 The Body Ritual Treatment begins with your choice of a Bamboo Body Polish to exfoliate and revitalize the skin, or a coffee and sea kelp body scrub for uplifting exfoliation, followed with Uspa's Rejuvenating Mud Therapy body wrap to purify and restore the skin with herbal extracts and minerals; then, relax wrapped in natural cloth for a Purifying Deep Cleansing Facial and Balinese Body Palming that is then followed by a one hour full body massage follows for complete restoration.
Yes Spa Natural Body Scrub (Including Massage) – 90 Mins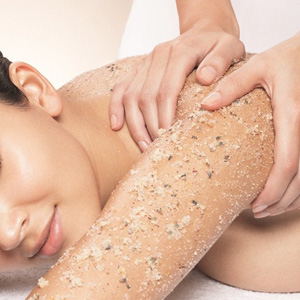 starting with a Balinese massage to increase blood circulation, your choice of organic scrub is applied to exfoliate, leaving your skin feeling fresh, smooth and clean.
Body Scrub Only – 45 Mins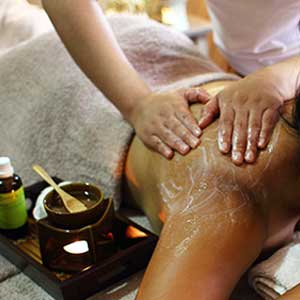 Natural body scrub only – Your choice of organic scrub is applied to the skin to leave you feeling fresh, smooth and clean.
Yes Spa Sunburn Treatment – 60 Mins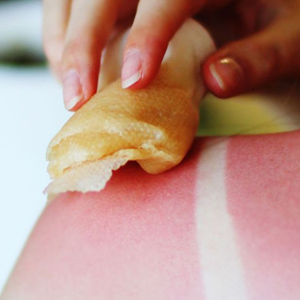 An application of cooling aloe vera gel to affected areas with a massage to unaffected areas.
Lulur Body Cerebration – 2 1/2 hours (please make an appointment)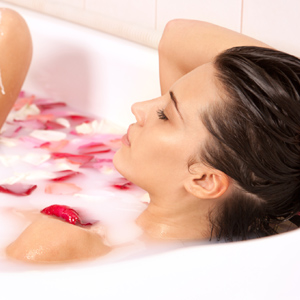 Experience and authentic Balinese treatment once reserved for royalty – starting with our Balinese massage, with your choice of therapeutic oils, followed by Yes Spa's organic Balinese lulur scrub, relax in a restorative, floral "mandi susu" milk bath to further balance and soften the skin, followed by a traditional lulur moisturizer.
Paraffin Wax Treatment – 45 Mins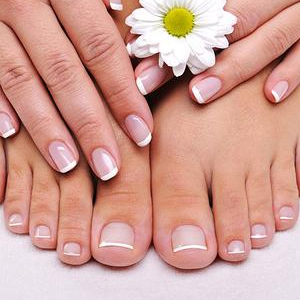 Layers of paraffin wax, infused with the essential oil of your choice, are applied to the hands and/or feet, which are then wrapped, While the wax is allowed to set, you will be treated to a neck, shoulder and scalp massage, Paraffin wax treatments have been used for centuries to not only moisturize, soften and increase skin elasticity, but to aid in relieving joint pain and swelling – ideal for those who suffer from arthritis and other rheumatic conditions.
Hair CreamBath by L'oreal – 45 Mins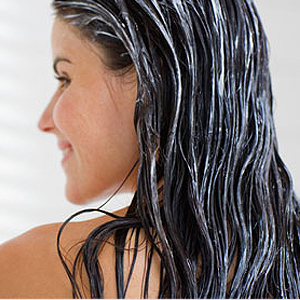 Treat yourself to a natural shampoo and luxurious cream bath with deep conditioner – includes a scalp and shoulder massage.
Hair Masque by L'oreal – 45 Mins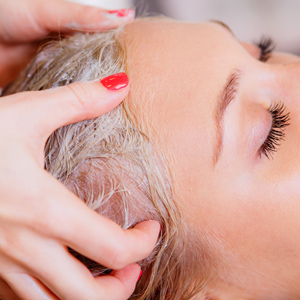 A natural shampoo and hair masque gives deep treatment to your hair leaving it silky and smooth, while the shoulder massage will have you not only feeling good, but looking great.
Blow Dry Only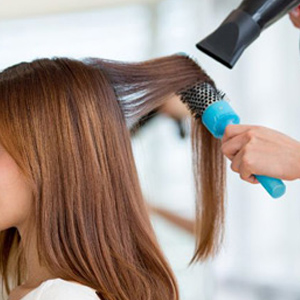 add a blow dry to the hair cream bath or hair masque.
Hair Braiding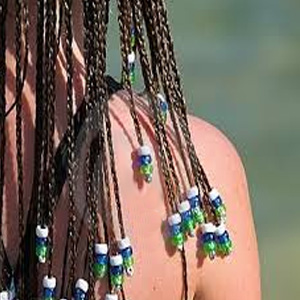 Looking for a no-fuss holiday hairstyle? Yes Spa Bali also does holiday hair braiding.
Facials
Derma Bliss Deluxe Facial – 45 Mins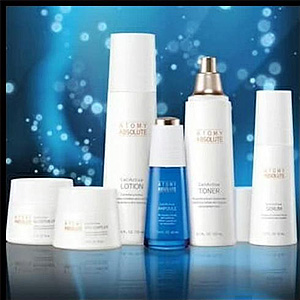 Uses Atomy Absolute Facial Skin system for a regenerative and anti-aging treatment.
Derma Bliss Facial – 45 Mins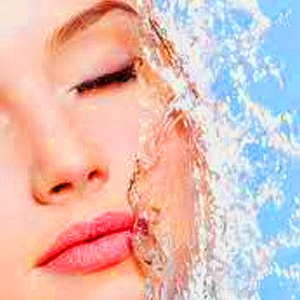 Moisture enriched to leave your skin feeling soft and hydrated.
Yes Spa Signature Facial (Using Biokos Product) – 45 Mins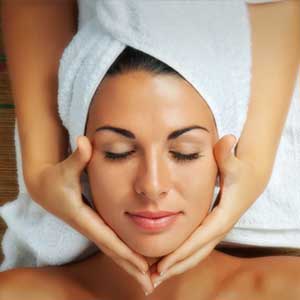 The Yes Spa Facial will cleanse, moisturize, massage and tone your face, after which a facial mask will be applied, helping to reduce the appearance of fine lines, leaving your skin hydrated, firmer and looking absolutely radiant.
Yes Spa Deluxe Facials
All of our Yes Spa Deluxe Facials begin with a relaxing foot bath, followed by an essential oil infused back massage for relaxation, and Balinese body palming.
All of our Yes Spa Deluxe Facials below use Uspa organic Australian products:
Regenerative Pure C Facial – 60 Mins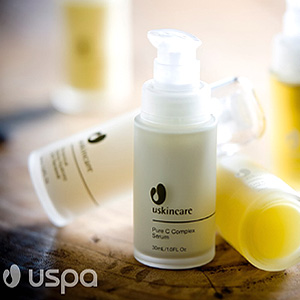 Ideal for restoring prematurely aging skin, The Uspa pure C complex serum resestablishes the defenses in the skin to protect against environmental damage, Gentle exfoliation and therapeutic botanicals provide instant radiance, a more even skin tone and provide elements for increased collagen production, allowing a more youthful skin to emerge…
Desensitising Facial – 60 Mins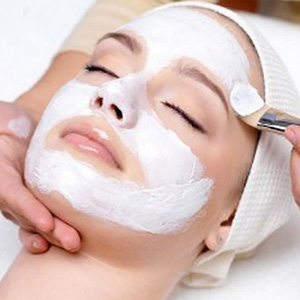 Perfect for calming and balancing stressed skin conditions and rich in soothing gatu kala, chamomile, jojoba and calendula plant extracts it reduces redness and inflammation while building a resistance to ongoing sensitivity, resulting in soothed skin and capillaries and a reduction in symptoms of inflammatory skin conditions – For sensitive…
Hydramax Facial – 60 Mins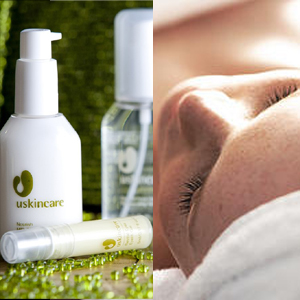 Customized for devitalized skin lacking moisture, gentle exfoliation, restorative clay and nourishing oils encourage increased hydration to the skin, Harmonized with regenerative rose, jasmine, evening primrose and calendula, skin will be supple with improved elasticity and moisture – For dry skin…
Purifying Deep Cleansing Facial – 60 Mins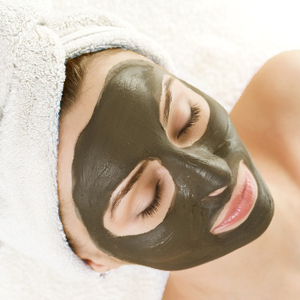 Cleanse and detoxify congested or imbalanced skin, Purification begins with gentle willow bark extract exfoliation for the pores and deep cleansing mud therapy, Powerful plant extracts of birch, vetiver, burdock and juniper effectively balance excess oil production, reducing inflamation, congestion and breakouts – For oily and combination skin…
Eye Contour Treatment – 15 Mins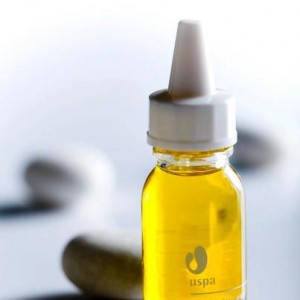 The eye contour treatment is an optional add-on to any of our Yes Spa facials, The eye contour treatment uses organic botanicals proven to soothe the delicate area around the eyes, A gentle pressure point massage reduces puffiness, dark circles and firms the eye area as you are treated to…
Manicures & Pedicures
Manicure – 45 Mins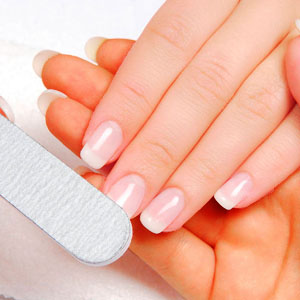 Our manicure includes a hand and forearm massage, nail shaping, cuticle care and buffing to a natural gloss.
Pedicure – 45 Mins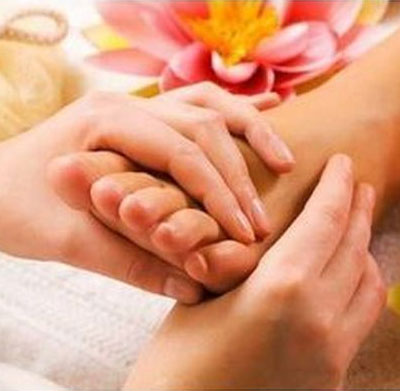 After a foot-soak in aromatic salts, your feet will be treated to foot smoothing, nail shaping, cuticle care, and a moisturizing foot and calf massage with nails buffed to a natural gloss.
Add Polish – 20 Mins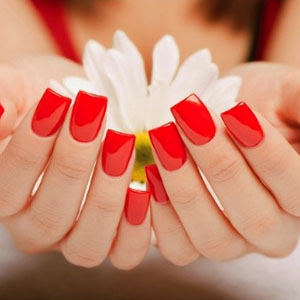 Available : Revlon / O.P.I / Infinite Shine O.P.I
Add polish to your Yes Spa manicure or pedicure from our selection Please enquire about nail art (flowers, full art, French polish).
Manicures OR Pedicures with CND Shellac – 90 Mins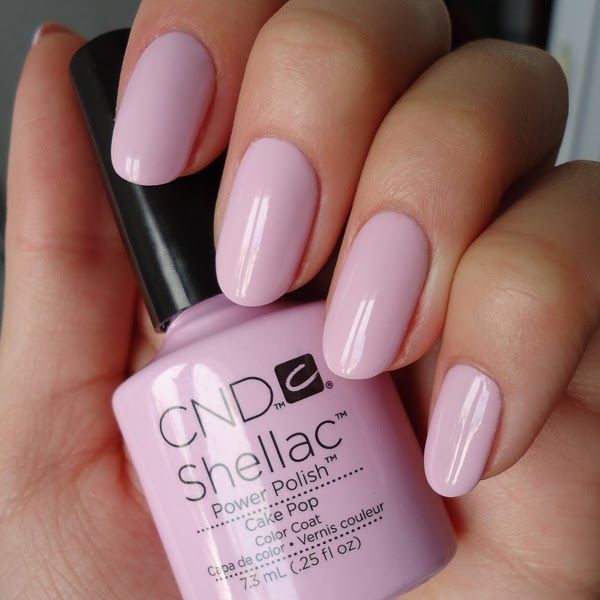 We offer full manicures and pedicures with CND Shellac for the perfect holiday mani or pedi – CND Shellac uses base, colour, and top coats – each coat is cured with a UV lamp to ensure durable wear, fade and chip free nails for weeks.
Shellac Removal – 20 Mins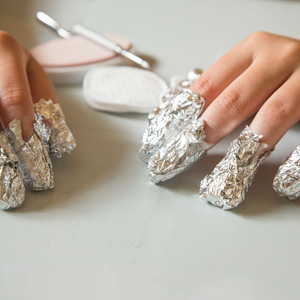 as hard and durable shellac is to wear, it's just as hard to take off.
Foot Smoothing Only – 30 Mins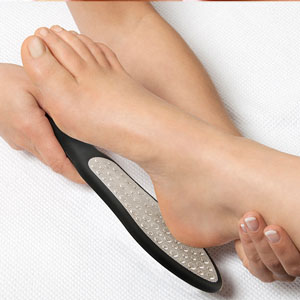 We use our feet every day, though we often neglect them, Are your feet in need of a little extra attention they deserve? Have our therapists remove that hard, cracked, dead skin, leaving your feet feeling, smooth and like new.
In need of a little 'scheduled maintenance' ? Because everybody deserves to look and feel their best, Yes Spa also offers several treatments that will leave you feeling like a better version of yourself.
Waxing
Half Leg / Full Leg
Half Arm / Full Arm
Bikini / Full Bikini
Half Back / Full Back
Chest
Under Arm
Eyebrows
Lip
Eyelash & Eyebrow Tinting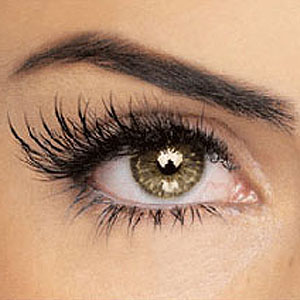 Available : Lashes / Brows / Lashes & Brows
The eyes are the windows to the soul – what do your eyes say about you?
Ear Candling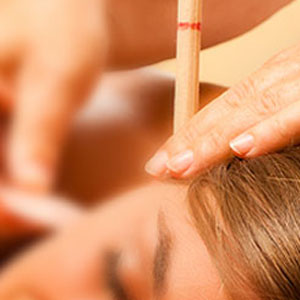 Ear Candle Waxing – 45 Mins
This treatment has been used in Asia for centuries, Ear Candling is a therapeutic relaxation technique similar to acupressure, acupuncture, and aromatherapy, The benefits of ear candling are said to include relieving tinnitus, helping to relieve sinus pain and pressure, removing excess wax build up, assisting with relieving Swimmers` ear, headaches, relieving severely itchy ears, often caused by yeast, mould or dairy allergies and helping to unplug ears, Other potential benefits may include improved lymphatic fluid flow through the body, improved colour perception, a more balanced emotional state and clearer thinking.
Yes Spa combination packages
Yes Spa Package A – 2 hours
Balinese massage, manicure and pedicure.
Yes Spa Package B – 2 hours + 15 Mins
Warm stone massage, ear candling and signature facial.
Yes Spa Package C – 2 hours
Yes Spa natural body scrub and manicure.
Yes Spa Package D – 2 hours + 15 Mins
Balinese massage, signature facial and pedicure.
Yes Spa Package E – 2 hours + 15 Mins
Balinese massage, signature facial and cream bath.

在家中創造屬於您的Yes Spa體驗–我們使用優質的天然有機有機本地生產產品來幫助您在家中依然享受Yes Spa體驗…
提供Yes Spa自產品-按摩油,潤膚露,身體噴霧以及下列巴厘島風格的芳香精油:雞蛋花,依蘭和綠茶,可作為完美的禮物或紀念品帶回家。
除了Yes Spa和Uspa產品之外,Yes Spa還提供其他各種零售產品。從本地生產的純正初榨椰子油和天然身體磨砂膏到布裙和手提袋都可以訂購。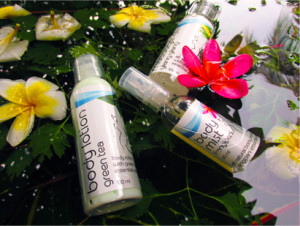 Find Yes Spa in Kuta
Add : Jalan Legian, No. 360, Kuta
營業時間 : 10:00-18:00
Tel :  0813-38819800
Find Yes Spa in Legian
Add : Jalan Melasti, across from the night market, Legian
營業時間 : 10:00-18:00
Tel : 0813-39827907