<< Sundari Day Spa – Seminyak >>
在Sundari,Spa和健康養生受到Tri Hita Karana的傳統峇里島哲學的啟發,鼓勵我們與精神,環境以及彼此之間實現更大的和諧。
Sundari Day Spa建立在這樣的哲學基礎上:將現代和傳統的治療技術相結合,再加上以其治療和美容特性而聞名的天然產品,創造出一種融合感,確保絕對的放鬆和年輕化。 Sundari Day Spa嚴格遵守的另一個原則是,提供與五星級Hotel Spa媲美的個性化定制,貼心理療以及優質的服務!
Spa中心的擁有者Bea Wickrath對細節一絲不苟,大力投入Spa中心,在每個運營方面都恪守原則。 Spa的時尚現代設計與石材,木材和竹子等當地天然建築材料融合在一起,提供了完美,清潔,舒適的氛圍和環境,可享受各種特別放鬆和提神的護理。
Sundari以其卓越的服務和產品質量而感到自豪。可能是島上唯一一家可以證明其精選按摩油中100%純精油的使用的Spa心,這些按摩油在SPA中新鮮混合,確保客人可以充分利用精油的好處。還包括一種印度草藥油,是根據古老的食譜在原始椰子油中烹製兩天的草藥和香料製成的,具有治愈作用。最暢銷的有機蘆薈面部護理使用Sundari Day Spa自己的一系列化妝品,這些化妝品均基於本地種植的有機蘆薈產品,這些產品與Spa中使用的其他產品也可以在Spa的精品店中購買;包裝精美,非常適合作為禮物或紀念品帶回家!
Awards
"One of the most awarded Spa in Bali"
"#1 Day Spa in Seminyak" – Tripadvisor

The only multi-award winning luxury day spa in Seminyak, Bali.
COME EXPERIENCE THE SECRETS OF RELAXATION…
TREATMENTS
Massage Treatments –
Traditional Balinese Massage – 90 mins | 120 mins
Passed down through the generations, this traditional full-body treatment has been practiced on the Islands of the Gods for thousands of years. It combines long soothing strokes with gentle acupressure to stimulate circulation, alleviate muscular and joint tension, bringing a sense of wellbeing, calm and deep relaxation.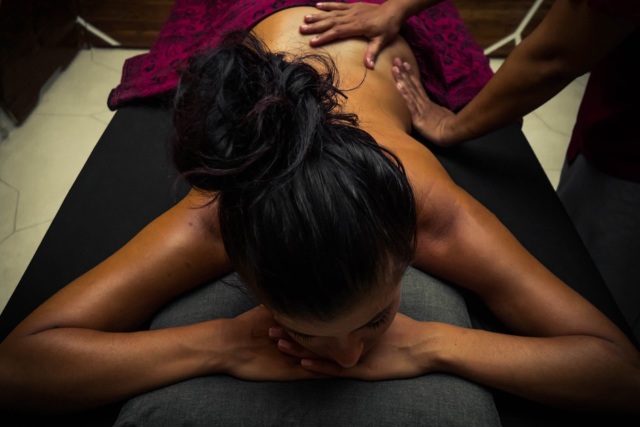 Deep Muscle Healing Massage – 90 mins | 120 mins
This purpose-designed massage combines deep therapeutic strokes with light stretching of the joints to alleviate deep-rooted muscular tension while simultaneously increasing flexibility and boosting vitality.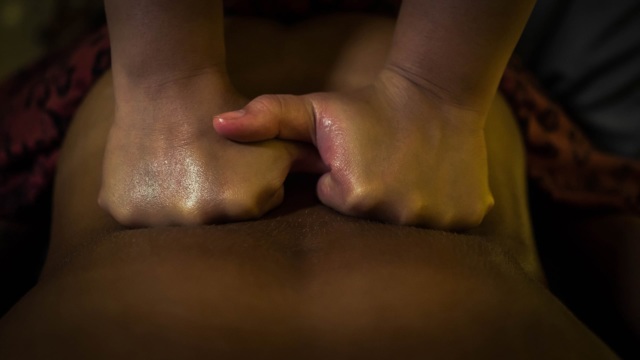 Sundari Signature Massage – 90 mins | 120 mins
Experience a complete body re-awakening through a combination of yogic stretching and deep-muscle bamboo work. This unique holistic treatment stimulates relaxation and recovery, leaving a profound sense of wellness and rejuvenation.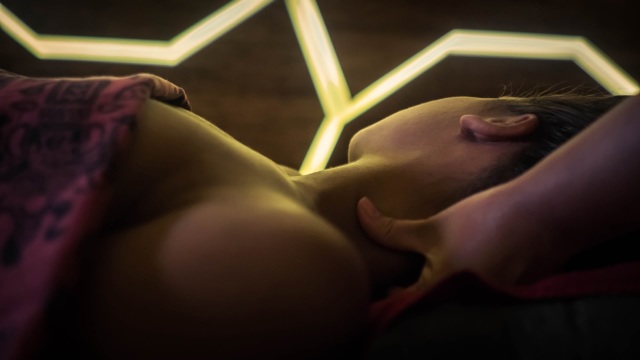 Hot Lava Stone Massage – 90 mins  | 120 mins
The therapeutic power of touch combines with the energy of hot stones to align and harmonize your Chakras. Hot smooth stones glide across your body in long flowing strokes while stones are placed on your energy centers, channeling the hot stones' energy and encouraging the body's healing potential.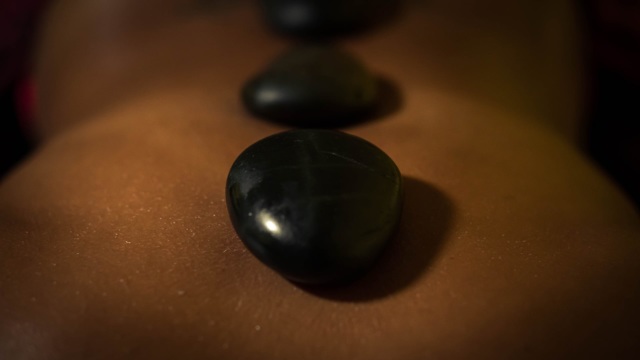 Slim and Trim Massage – 90 mins 
This Lymphatic Drainage Massage inspired treatment combines the benefits of Grapeseed oil and pure Essential Oils with pumping strokes to assist in the removal of water retention in the body through the manipulation of the body's lymphatic system. This treatment aims to boost the immune system and improve metabolism.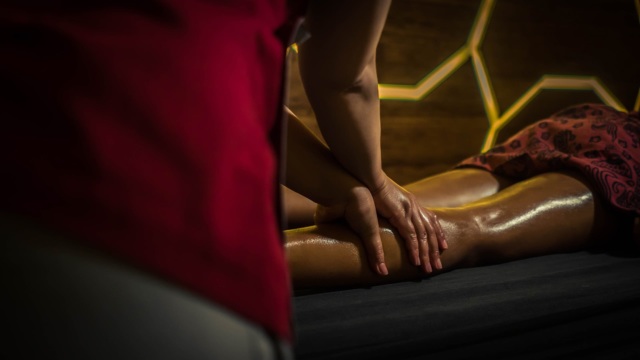 Sundari Ultimate Tension Relief – 90 mins
Soothing yet energizing, this specialist massage concentrates on common problem areas to loosen tight muscles and ease tension, ultimately helping to recharge and refuel mind and body. This treatment includes one hour of head, neck, and back massage followed by half an hour of Foot Reflexology.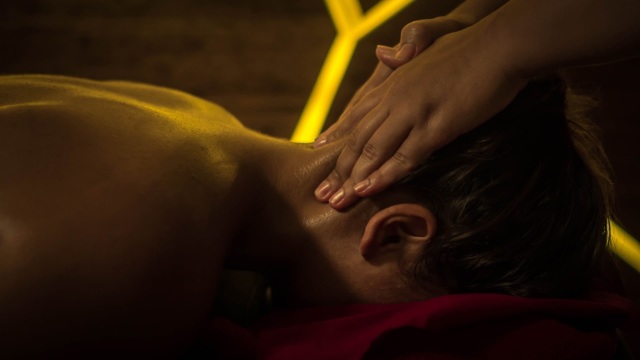 Foot Reflexology  – 60 mins  | 90 mins 
This healing art of ancient origin uses therapeutic methods of relieving tension by stimulating pressure points on the feet which connect directly to the nervous systems, organs and glands. Reflexology improves blood circulation, alleviating stress and other health issues.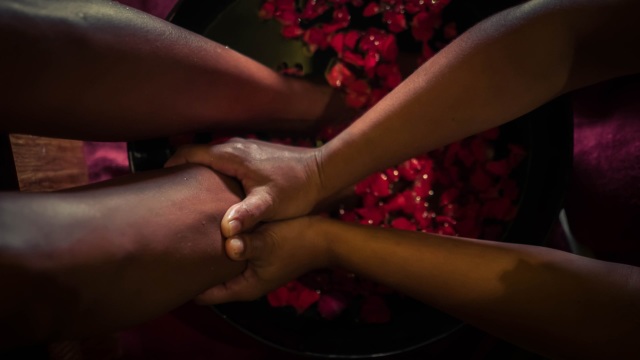 Body Treatments –
Organic Body Scrub – 45 mins
Our homemade organic exfoliations gently remove dead and dehydrated skin cells and contaminants. Sea salt from Bali's northern shores is rich in trace minerals which purify the skin to maintain a healthy, vibrant tone and texture.
Green Tea Body Scrub – Detoxifying & Soothing
Kaffir Lime & Ginger Body Scrub – Refreshing & Rejuvenating
Seaweed & Rosemary Body Scrub – Cleansing & Purifying
Coconut & Vanilla Bean Body Scrub – Uplifting & Moisturizing
Chocolate & Orange Body Scrub – Revitalizing & Invigorating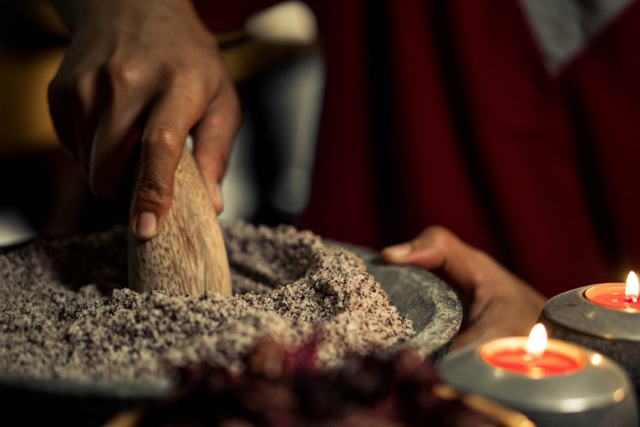 Volcanic Body Mask – 45 mins
Our rich body mask is made with volcanic mud collected on the slopes of Bali's holy Mount Agung. It nourishes the skin and restores balance and removing toxins such as heavy metals and other environmental pollutants. Enriched with Jojoba oil for silky smooth skin.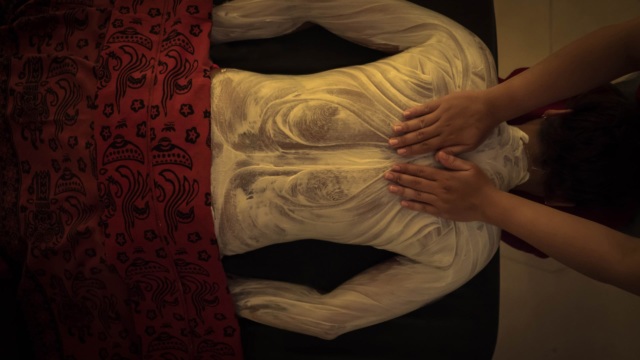 Organic Aloe Vera Body Wrap – 45 mins
Aloe Vera supplies oxygen to the skin cells which increases the strength and synthesis of skin tissue. In combination with probiotic yogurt, a blend of healing essential oils this Body Wrap intensely hydrates, nourishes and detoxifies the skin restoring suppleness and softness. Perfect for sun-damaged skin.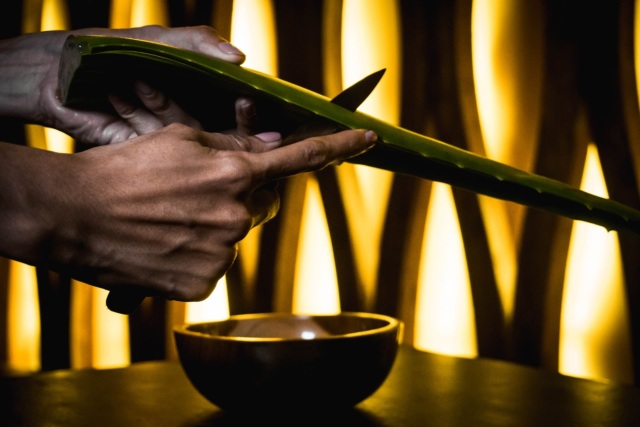 Face Treatments –
Sundari Organic Aloe Vera Facial – 60 mins
Aloe Vera contains 75 essential nutrients, 20 minerals, 18 amino acids and 12 vitamins, each amplifying the potency of this extraordinary plant. Aloe Vera stimulates cellular rejuvenation and deeply moisturizes and nourishes the skin. Rejuvenate your skin with Sundari's own range of Organic Aloe Vera products, leaving your complexion smooth and luminous. Suitable for all skin types.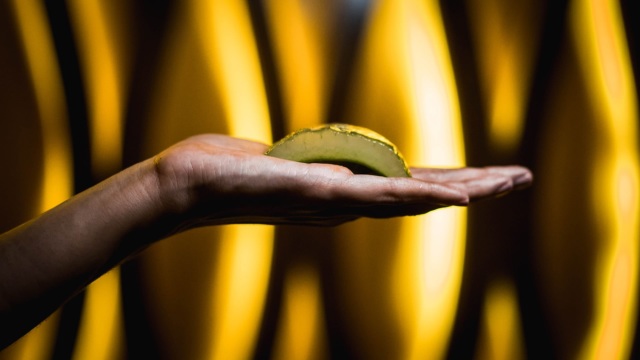 Collagen Induction Therapy – 60 mins
Micro-needling triggers the skin's natural healing response, promoting collagen synthesis and intercepting future signs of aging. It also allows for maximal absorption of our highly-concentrated serums, which restore hydration and suppleness to stressed and damaged skin, resulting in bright and luminous skin tone with improved skin texture and reduced pore size.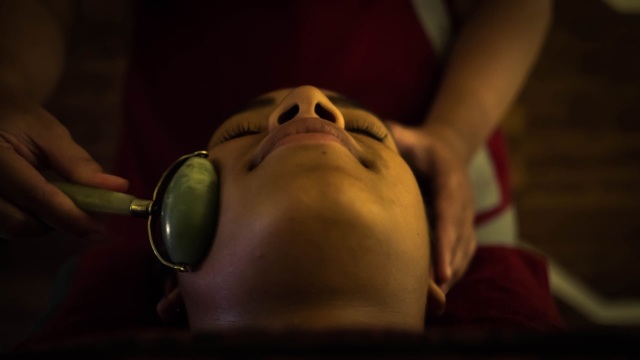 Oxygen Facial with Stem Cell Technology – 45 mins
With age, the skin loses its ability to retain and utilize oxygen for metabolic processes such as repair and regeneration, causing the skin to age – sometimes prematurely. Our Oxygen Facial will replenish oxygen levels in the dermis, dramatically transforming the look and feel of your skin.
The oxygen spray is infused with a serum that contains essential nutrients and Stem Cells, which restructure and protect your skin. In the epidermis, stem cells boost the proliferation of skin cells and thus accelerate skin renewal while oxygen hydrates and firms the skin matrix leaving smoother and brighter skin.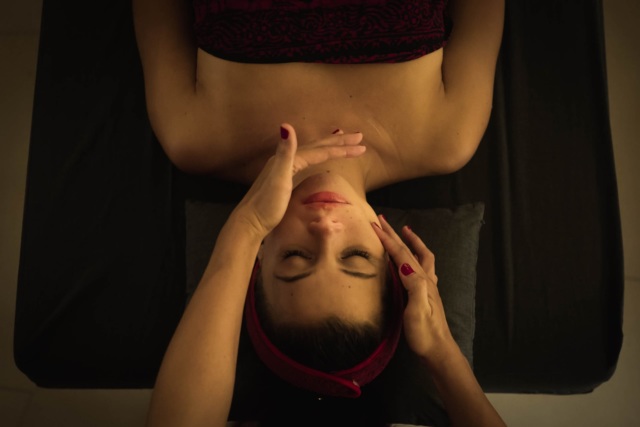 Diamond Microdermabrasion
Ultra Deep Cleansing Microdermabrasion – 60 mins 
Anti-Aging Microdermabrasion – 75 mins 
Caviar Extract Face Mask – 15 mins 
Diamond Microdermabrasion(鑽石微晶換膚術)是一種使皮膚恢復活力的安全,快速,有效的方法。 這個溫和的程序會深層地剝落您的皮膚,使您感覺清新,煥發青春。 微電流在細胞水平觸發化學反應以恢復細胞活性,而光子能量則用於刺激細胞更新以減緩衰老過程,從而導致可見的緊緻和平滑的皮膚。
Microdermabrasion(微晶換膚術)可以恢復皮膚的自然光澤,有效減少細紋和皺紋以及痤瘡疤痕的深度,同時為肌膚補充水分並改善其循環,展現出煥發活力的肌膚。
PS: 這種非侵入性的治療方法具有立竿見影的驚人效果,不需要恢復時間。 適合所有皮膚類型。
Caviar(魚子醬)富含對皮膚彈性和緊緻度至關重要的氨基酸,以及促進酶活性和細胞氧合的元素。 將此深層滋養面膜添加到任何面部,以恢復天然營養,並促進細胞健康和再生。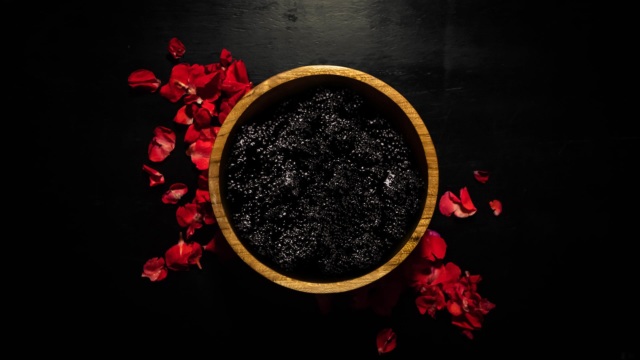 Hand & Feet Treatments –
Sundari Manicure – 30 mins
Does not include Nail Polish
Sundari Pedicure – 30 mins
Does not include Nail Polish
Regular Polish – 30 mins
Shellac Polish – 30 mins
Manicure for Men – 45 mins
Pedicure for Men – 45 mins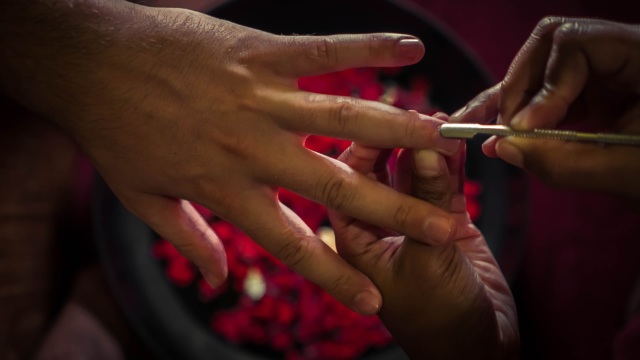 Add Ons
Hand or Foot Scrub – 10 mins
Change Polish – 30 mins
French Polish – 10 mins
Nail Polish Soak Off – 15 mins
Healing Rituals –
Sundari Shakti Ritual – 2.5 hrs 
Experience the Power of Creation with this wonderful treatment aimed at inducing calm and relaxation while revitalizing your entire body.
Balinese Massage
Organic Body Scrub
Sundari Organic Aloe Vera Facial
Upgrade to a Collagen Induction Facial with additional cost
Sundari Amrita Ritual – 2 hrs 
Amrita brings Immortal energy by encouraging the lymphatic system to remove toxins and excess fluid while enhancing the flow of oxygenated blood, actively counteracting cellulite and boosting the immune system.
Slim & Trim Body Scrub
Slim & Trim Body Mask
Slim & Trim Massage with Anti Cellulite Oil
Sundari Chitta Suddhi Ritual – 2.5 hrs 
This indulging full body regeneration includes our cutting edge Diamond Microdermabrasion Facial which will leave you feeling revived and purified for any big event or special occasion.
Slim & Trim Massage With Anti-Cellulite Oil
Organic Body Scrub
Ultra Deep Cleansing Microdermabrasion Facial
Sundari Kayasiddhi Ritual – 2 hrs
Empower the Physical Body through the ancient healing and anti-oxidizing power of Green Tea. Effectively detoxify and cleanse your skin while organic green tea detoxifies from within.
Balinese Massage with Green Tea Oil
Green Tea Body Scrub
Green Tea Body Mask
Sundari Bhakti Couple Ritual – 3 hrs
Follow the Path of Devotion with your loved one and enjoy this ritual especially designed to provide a romantic escape.
Sundari Signature Massage
Organic Body Scrub
Volcanic Body Mask
Romantic Flower Bath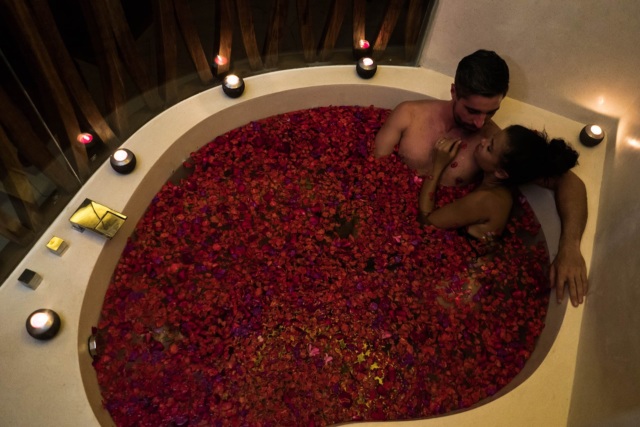 Aloe Vera After Sun Cure – 1.5 hrs
Aloe Vera contains an exceptional concentration of nourishing, moisturizing and healing components, providing the ultimate care for sun kissed skin.
Fresh Organic Aloe Vera Body Wrap
Organic Aloe Vera Facial
Organic Aloe Vera After Sun Lotion
Sundari Inspiration Rituals
Create your own package and pamper yourself with any combination of individual treatments from our menu.
Amala Ritual – 3 hrs
Lakshmana Ritual – 4 hrs
Sundari Experience Ritual – 5 hrs
Please note that there will be a small surcharge if you choose to opt for any of the following facials:
Collagen Induction Therapy
Oxygen Facial
Ultra Deep Cleansing Microdermabrasion
Anti-Aging Microdermabrasion
Add: Jalan Petitenget 7, Kerobokan, Seminyak, Bali.
營業時間 : 10:00-22:00
Tel :  0361-735073 / 0811-387222