<< Karma Spa@Kandara Kandara Uluwatu >>
Spa and Wellbeing
放鬆,休息和充電。 Karma Spa由鑲嵌在石灰岩懸崖中的海景Spa Bales組成。以紅外線桑拿排毒和恢復活力。
Karma Spa是度假村的靈魂,一個可以放鬆,呼吸和放鬆的避難所。 Spa團隊經過解剖學訓練和直觀的身體護理,可緩慢提供治療,進入深度康復的狀態。 提供優質的治療方法療程,這些材料均來自符合道德和可持續發展原則的種植者。 Karma Spa會緩慢進行,進入深度治癒的狀態。
OCEAN VIEW INFRARED DETOX SAUNA
紅外線排毒桑拿浴坐落在俯瞰印度洋的懸崖上,是清潔,充電和再生的絕佳場所。
WELLNESS BENEFITS INCLUDE:
Releases toxins from the skin
Burns calories and weight loss
Soothes aches and pains
Improves circulation and energy
Boots collagen and skin glowing
(Sauna Sessions – 30 minutes)
ISLAND RITUALS
120 minutes
THE LAST RESORT
A muscle-warming remedy to boost your flexibility and energy.
Deep Tissue Release Massage + Holistic Facial + Herbal Tea
ISLAND BEAUTY
Feel empowered, relaxed and glowing. Coffee Body Scrub + Warm Coconut Oil Back Massage + Express Mani or Pedi
ISLAND ESCAPE
A Cleansing journey to combat fatigue, tension and digital overload.
Warm Sea Sald Scrub + Scared Balinese Massage + Karma Yoga Facial + Herbal Tea
SIESTA TIME
Unwind, slow down and ease into deep rest. Sacred Balinese Massage + Karma Yoga Facial + Reflexology Recharge + Herbal Tea
MASSAGE & BODYWORK
增強您的思想和肌肉
45 minutes/60 minutes/75 minutes/90 minutes
KARMA SURRENDER
This therapy focuses on releasing all the tension stored in the upper areas of our body. It consists of a warm aromatherapy compress to soften tight muscles including a beautiful neck and shoulder releases. Ease into deep surrender – Enjoy!
SIGNATURE KARMA RHYTHM MASSAGE
This massage therapy is tailored to remedy exhausted and overloaded. Loaded with extra back, neck, shoulder and lower back focus. Devised by TCM practitioner, Joko tri Li, to boost circulation, energy and oxygen flow. Feel all your stress melt away.
DEEP TISSUE RELEASE
This massage is ideal if you live an active lifestyle and need recovery time. We focus on your tension areas by using stress-relieving pressure point, acupressure, and gentle stretching to increase flexibility and range of motion, range of motion. Depart feeling energized.
THAI YOGA MASSAGE
This is a fully clothed and oil-free therapeutic massage consisting of stretches and acupressure to boost circulation and energy flow. Unlocks tightness and releases tension. A reboot for your brain and body-you'll feel renewed and recharged.
BE IN THE MOMENT – BESPOKE MASSAGE
Every day is different. Every body is unique. Seeking more attention on your back and neck area? Only desire a mind-soothing face massage? This personalized massage is tailored to you. The session time is also flexible.
REFLEXOLOGY RECHARGE
We massage your lower legs and feet to boost blood and circulation flow. Warm ginger compresses are applied to soothe chronic tension and inflammation. Depart feeling grounded and restored.
BALINESE WELLNESS
幾代人流傳下來的歷史悠久的儀式是用有機油,癒合石頭和草藥膏藥進行的。
60 minutes/75 minutes/90 minutes
SCARED BALINESE MASSAGE
This relaxing massage is delivered slowly and mindfully to help you deeply rest in mind and body. We pour warm coconut oil gently along your body and combine this with soothing strokes and gentle acupressure. Depart feeling restored and balanced.
BALINESE MASSAGE + WARM HERBAL COMPRESS
When you are feeling tight in your body. This massage is enhanced with warm herbal packs pressed on specific parts of your body to melt away any tension. The warmth from the heated herbs improves circulation and blood flow. Recommended for sleep issues.
BALINESE MASSAGE + WARM RIVER STONES
There's nothing quite like heat therapy to soothe your mind and muscles. Surrender to bliss as warm stones are massaged along your body that help to loosen any knots and tightness – feels so good. Recommended for chronic stress, jet lag and fatigue.
BALINESE MASSAGE + WARM SEA SALT SCRUB
Before your Sacred Balinese Massage, we gently purify your skin with warm sea salt and oil. Leaves your skin feeling cleansed and renewed. Depart feeling relaxed and refreshed.
BALINESE MASSAGE + FACIAL MASSAGE
Your deeply relaxing Sacred Balinese Massage is enhanced with an amazing facial massage to tone and sculpt your skin. This is a deeply restorative treatment that helps to slow down a busy and stressed mind.
HOLISTIC & ADVANCED FACIALS
KARMA YOGA FACIAL MASSAGE – 45 minutes
We combine facial release massage to stimulate the often-ignored facial muscles, kickstart lymphatic drainage and improve circulation. The highpoint is deeply restorative Ayurvedic marma-point therapy to promote calm and vitality.
EXPRESS OXYGEN FACIAL – 30 minutes
We use Intraceuticals Oxygen infusion to help smooth out the appearance of fine lines around your eyes, forehead and mouth area. For enhanced results, pair with our Micro-exfoliation and Led Light Therapy Facial – your skin will look youthful and glowing!
KARMA HOLISTIC FACIAL – 60 minutes
We bestow a neck and shoulder massage followed by a sequence of deep cleanse, exfoliation, hydration mask and serums. The facial massage helps to release tension in the face, forehead and jaw area. Deeply relaxing the mind. Depart glowing!
MICRO-EXFOLIATION FACIAL – 45 minutes
A gentle tip is smoothed around the facial area, neck and decollete area to remove dead skin, stimulate collagen and enhance a clear complexion. Recommeded for pigmentation and sun-damaged skin. Sunscreen needs to be applied after this treatment. We recommed you add on Light Therapy Facial for enhanced results.
DELUXE NEW YORK FACIAL – 120 minutes
Your ultimate facial for events, parties, weddings and special evenings! Begins with a Micro-exfoliation to deeply cleanse and clear and smooth your skin. We then apply Intraceuticals Oxygen infusion to help smooth out the appearance of fine lines around your eyes, forehead and mouth area. Concludes with a Led Light Therapy Facial – your skin will look amazing !
LED LIGHT THERAPY – 30 minutes
This mood-enhancing, skin-restoring treatment is based on breakthrough technology where specific frequencies of light energise cells to stimulate collagen production and increase tissue growth. LED also boosts blood circulation and oxygen flow resulting in glowing skin.
DEEP CALM MENS FACIAL – 60 minutes
This facial is designed to deeply cleanse the skin and calm the mind. We use a gentle facial cleanser and exfoliation followed by a mask for deep hydration. The highlight is a 30-minute Karma Surrender neck and shoulder release massage. Depart feeling relaxed and recharged.
BEAUTY & GROOM
For Men and Women
PROFESSIONAL MANICURES AND PEDICURES – 60 minutes
We deliver your professional manicure and pedicure with a cleansing fresh lime and sea salt with scrubs and hydrating creams. Enhanced with a luxurious hand and arm or lower leg and foot massage. Our spa team are certified to deliver hygienic treatments.
OPI GEL MANICURES AND PEDICURES – 60 minutes 
Look ploished during your entire vacation. The OPI Gel application is long-lasting, giving the top coat thet ultra-durable wear, and chip-free nails. Recommeded for weddings, events and parties!
EXPRESS MANI AND PEDI'S – 45 minutes
We clean, trim, shape and file your nails – project when you are on the run!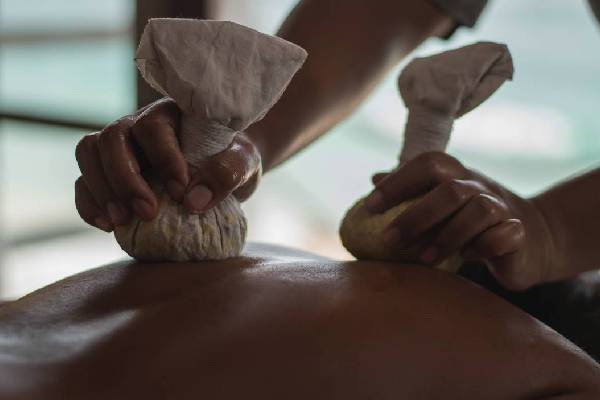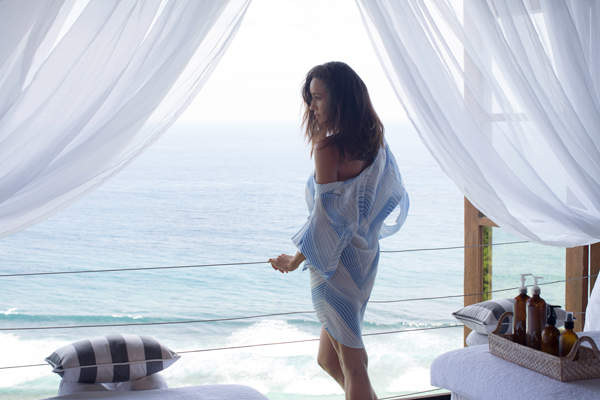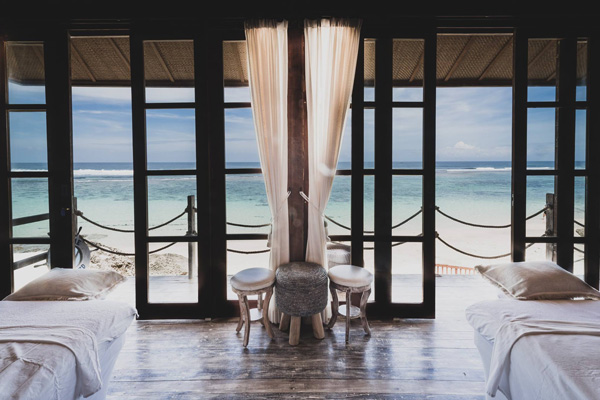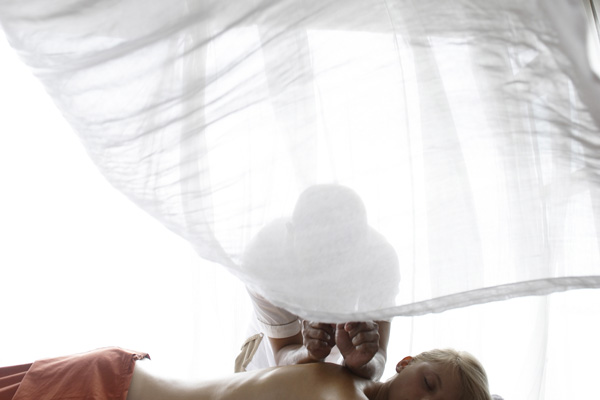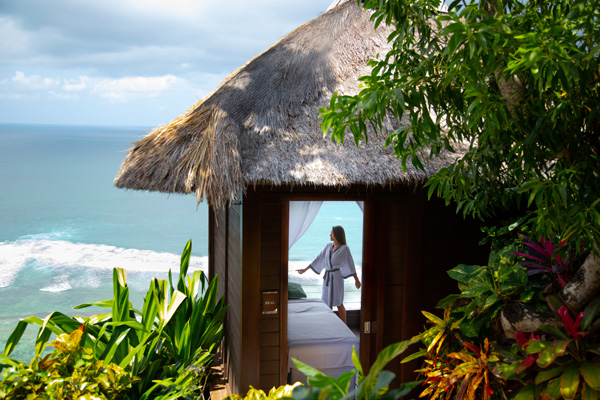 營業時間 : 10:00-19:00