COMO – Uma Canggu 全新價位/早鳥10-20%折扣 til 31/Mar/2023 OK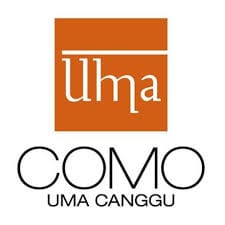 << COMO – 全新價位/早鳥10-20%折扣 til 31/Mar/2023 >>
Welcome to Como Uma Canggu
COMO在Ubud經營兩個物業(COMO Shambhala/COMO Uma Ubud)之後,尋尋覓覓,終於接手原為Sea Sentosa的基底,重新設計硬體,於2018年2月底在離Seminyak北邊25分鐘車程的衝浪的熱門點Echo Beach開幕COMO Uma Canggu,完成可山/海搭配的銷售計畫。附近的Regent Canggu也正在趕工興建中,周遭日漸繁榮。
COMO Uma Canggu位於峇里島的西南海岸 – 一個海濱目的地,可以欣賞到柔軟的火山沙和翻滾的海浪的全景。這家位於Canggu的豪華度假村——該地區因其悠閒的咖啡館場景和衝浪浪潮而廣受歡迎——提供時尚的住宿、獨特的美食、有意義的健康以及 COMO 在全球享有盛譽的同樣無可挑剔的服務。客人可以在度假村內的COMO Shambhala Retreat 修養身心,每天提供健身課程、動手治療和整體療法。朋友和家人可以聚集在熱鬧的 COMO 海灘俱樂部,享受不拘一格的全球菜單,同時聆聽現場原聲音樂家和 DJ 的演奏,還可以欣賞島上最美的日落美景。
COMO Uma Canggu體現衝浪海灘精神,在燃木燒烤架上供應新鮮海鮮,在海灘風格的酒吧供應健康果汁,島上一些最好的衝浪點距離酒店僅幾步之遙。提供 52 間客房和套房、55 間一居室和兩居室住宅以及 12 間三居室複合式 COMO Penthouses,設有屋頂游泳池和方圓數英里的最佳海景。
Canggu Room(all King,無陽台,無浴缸)   (不接受加床,2A1I)
Garden Patio Room(1F,all King)          (不接受加床,2A1I)
1-Br Suite(all King,無陽台)                    (max 3pax)
1-Br Residence(all King,無陽台)            (max 3pax)
1-Br Seaview Residence(all King)       (max 3pax
1-Br Lagoon Pool Residence(all King) (max 3pax)
1-Br Batu Mejan Suite(all King,無陽台) (max 4pax)
2-Br Residence(K+T)                                  (max 5pax)
2-Br Seaview Residence(K+T)                (max 5pax)
2-Br Lagoon Pool Residence(K+T)       (max 5pax)
2-Br Uma Pool Residence(K+T)             (max 5pax)
3-Br COMO Penthouse(2K+1T)              (max 7pax)
A.全新價位&早鳥10-20%折扣 til 31/Mar/2023
B.最新早鳥(til 31/Aug/2022) 10%折扣 til 15/Sep/2022
Add :  Jalan Pantai Batu Mejan, Echo Beach, Canggu, Bali 80361, Indonesia
有需求 請聯絡Casa Chen 0932-043913, 或mail to casachen@neverneverlandinbali.com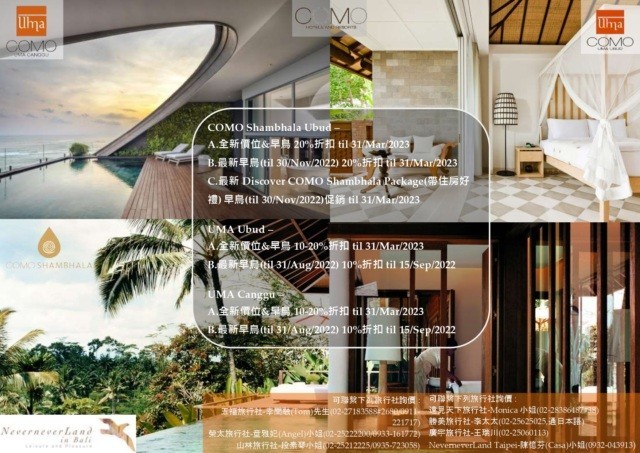 Design
壯觀的現代亞洲和義大利風格的室內設計反映了日本出生的設計師 Koichiro Ikebuchi 和米蘭設計師 Paola Navone 之間的合作。著名的景觀設計師特雷弗·希利爾 (Trevor Hillier) 設計了度假村寬闊的草坪和灌木叢。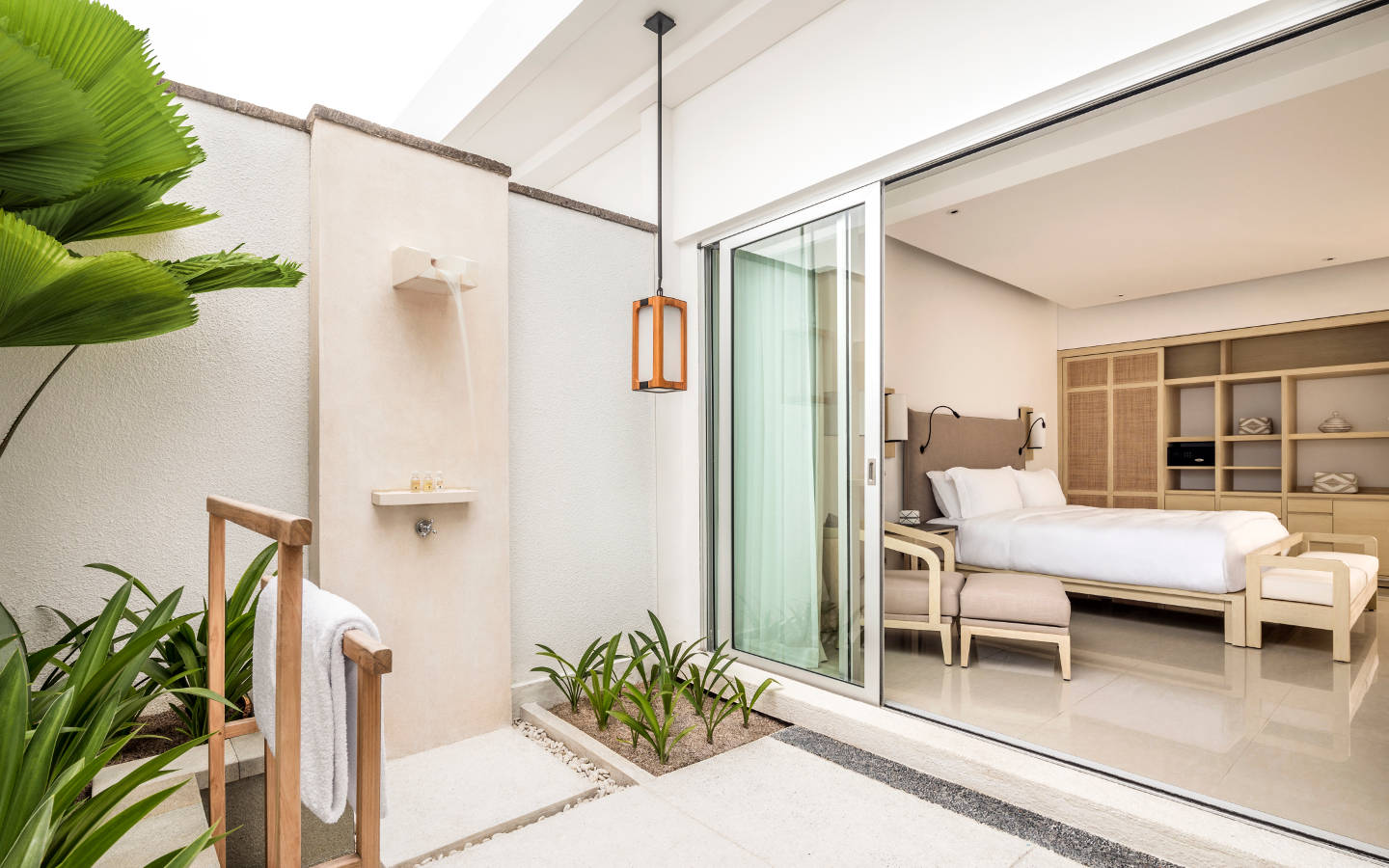 Facilities
無論是情侶、朋友還是全家旅行,都有適合每個人享用的設施,從蜿蜒穿過度假村雕刻草坪的 115 米潟湖游泳池到 COMO的亞洲風格放鬆療法、瑜伽和普拉提課程。還提供一系列設施來配合海灘流行的衝浪場景,包括悠閒的 COMO Beach Club 餐廳。
COMO Shambhala Retreat
Fitness Centre
115m lagoon pool
COMO the Shop
glow
Seven treatment rooms (five singles and two doubles)
Gym (250sq m)
Two Pilates studios (51sq m and 36sq m)
Two yoga studios (56sq m and 46sq m)
25m lap pool at the COMO Beach Club
COMO Beach Club
Play by COMO Space
Services
COMO Uma Canggu的專家工作人員可以在您住宿的各個方面提供幫助,無論是流暢、低調的客房服務,還是更複雜的事情。每天都有經理值班,因此遇到的任何問題都可以盡快得到解決。 請注意,出於隱私和客人安全的考慮,不允許在度假村內或度假村附近使用無人機設備。
Complimentary daily activities
24-hour duty manager
Butler Service
Concierge
Travel and tour assistance
Airline reservation service
Babysitting services
Foreign exchange
Daily newspaper
In-room dining
Daily housekeeping and turndown service
Complimentary fruit and water daily
DVD player on request
24-hour business services
Worldwide courier service
Business equipment delivered on request to the room (computer and printer)
Multilingual hotel staff
Valet parking
Airport transfers
Complimentary Wi-Fi
Laundry and pressing services
Complimentary scheduled shuttle within Canggu
Private cars and drivers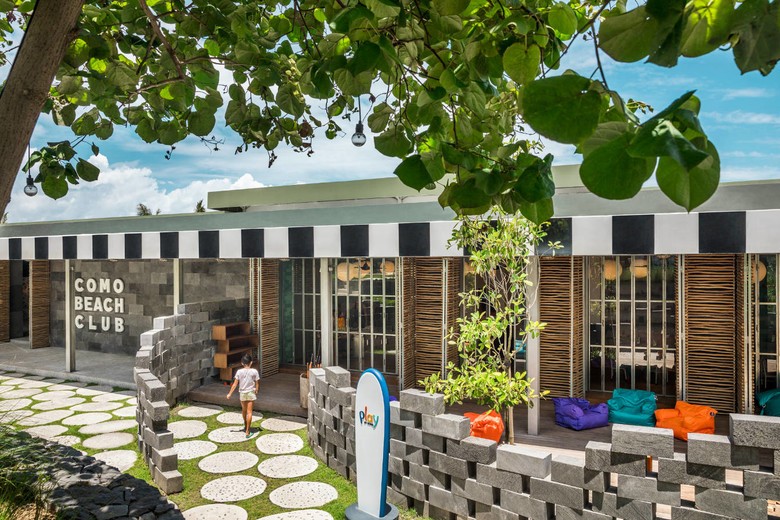 Accomodation
COMO Uma Canggu 的 52 間客房和套房明亮通風,擁有優雅的內飾和簡約的家具。還有 55 套一居室和兩居室衝浪住宅,以及 12 套三居室複式 COMO Penthouses – 提供終極海景住宿,設有屋頂游泳池和私人管家服務。
Canggu Rooms – 36 sqm
這些寬敞的客房設有舖有緞紋棉床單的特大號床。 設計明亮、開放且現代。
AMENITIES
48-inch LED Televisions
Wi-Fi
Electronic personal safe to fit laptop
Nespresso coffee machine and tea making facilities
Sateen cotton bed linen
Multimedia hub
Individually controlled air conditioning
Yoga mats
Walk-in rain shower and hand held shower
Private bar
Four or five fixture bathroom
COMO Shambhala amenities
Cotton bathrobes and bedroom slippers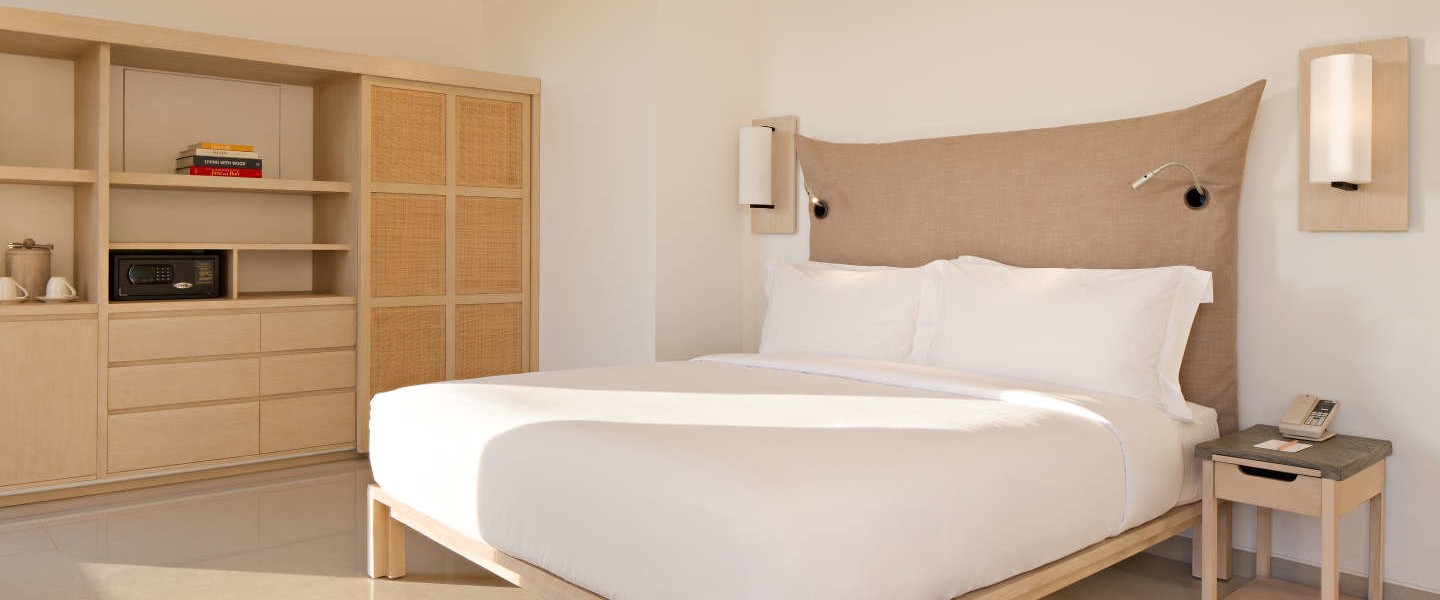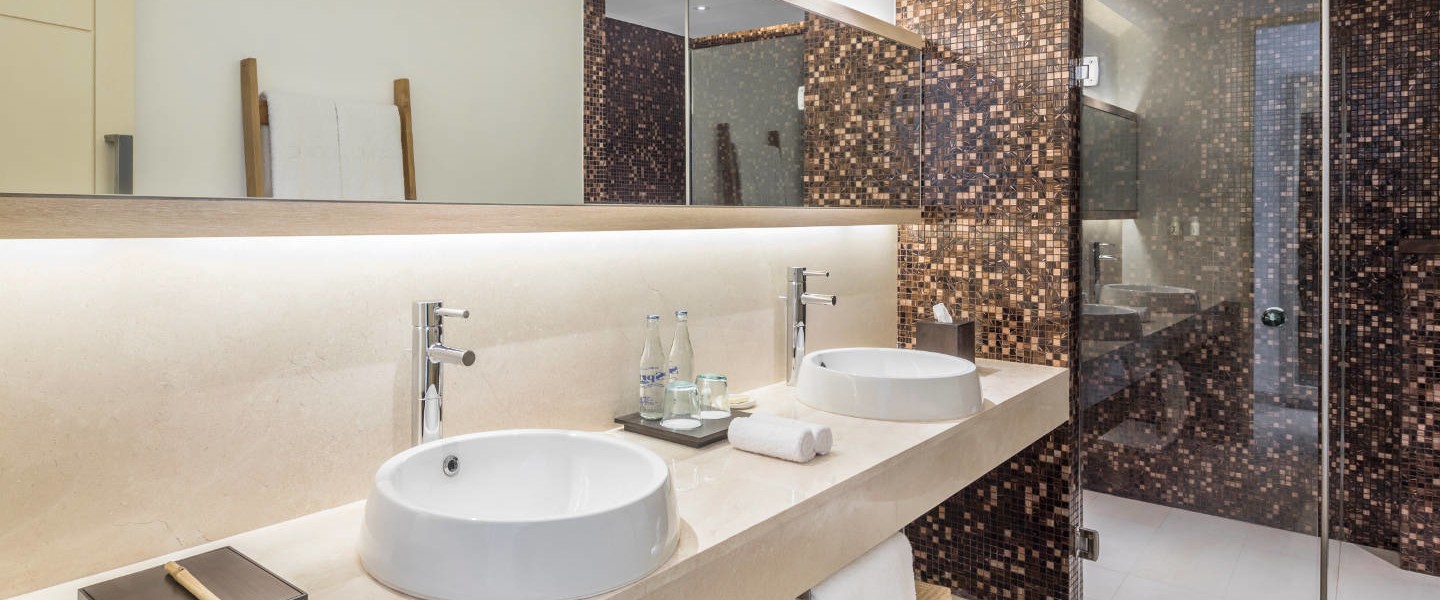 Garden Patio Rooms – 52 sqm
這些寬敞的庭院客房體現了真正輕鬆的峇里島風情。 每間都設有帶室外淋浴的自己的露台,可以在那里寧靜而私密地放鬆身心。
AMENITIES
48-inch LED Televisions
Wi-Fi
Electronic personal safe to fit laptop
Nespresso coffee machine and tea making facilities
Sateen cotton bed linen
Multimedia hub
Individually controlled air conditioning
Yoga mats
Walk-in rain shower and hand held shower
Private bar
COMO Shambhala amenities
Cotton bathrobes and bedroom slippers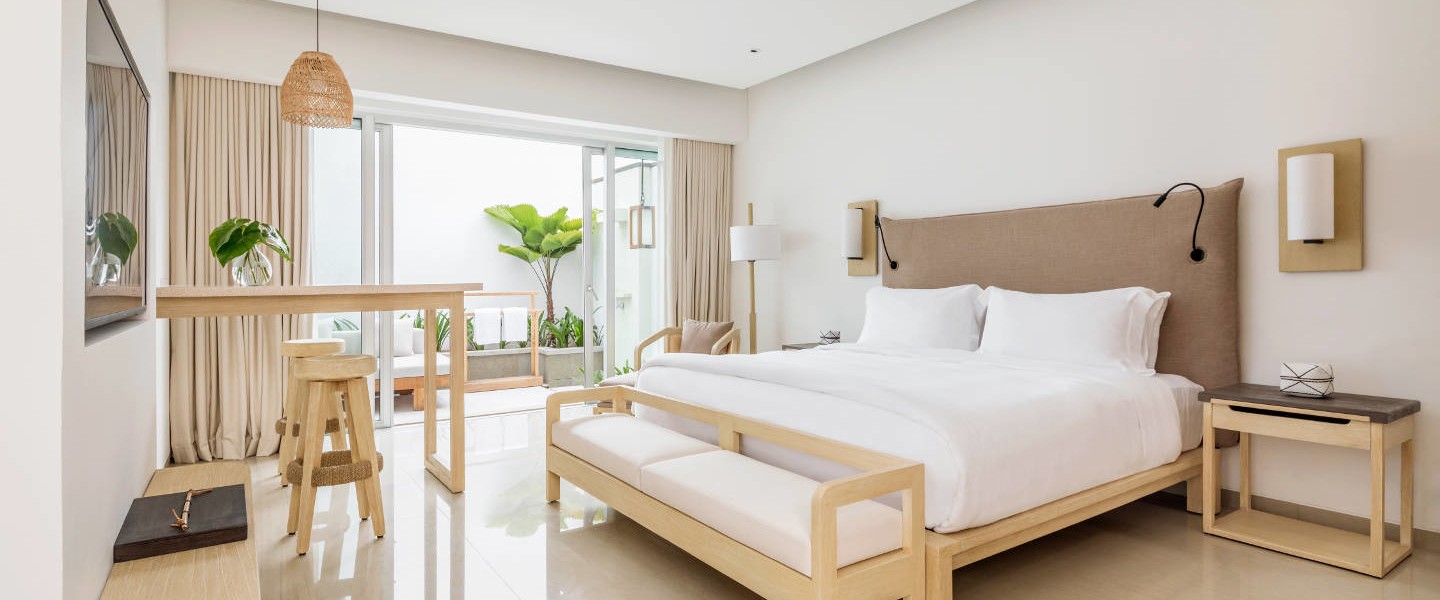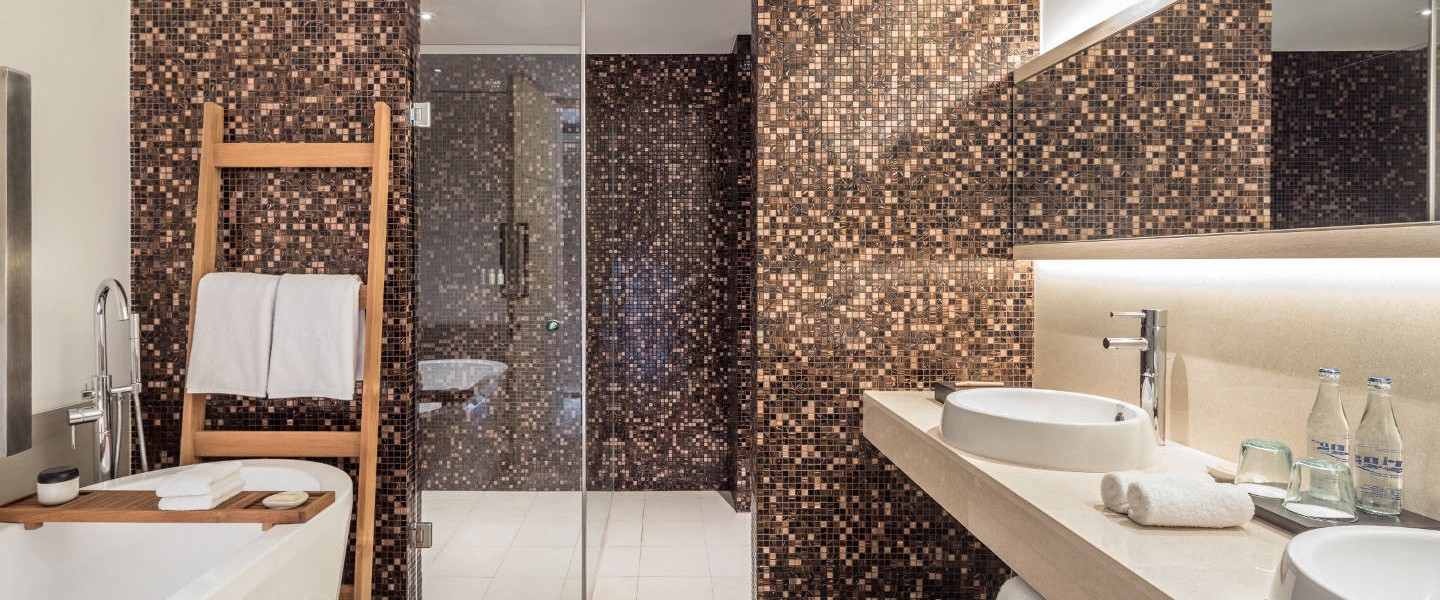 One-Bedroom Suites – 90 sqm
每間套房均設有帶室外淋浴的大型內部庭院。 在內部,寬敞的套房設有寬敞的起居區、一間浴室和一間帶一張特大號床的明亮通風的臥室。
AMENITIES
48-inch LED Televisions
Wi-Fi
Electronic personal safe to fit laptop
Nespresso coffee machine and tea making facilities
Sateen cotton bed linen
Multimedia hub
Individually controlled air conditioning
Yoga mats
Rainfall showers and Bathtub
Private bar
COMO Shambhala amenities
Cotton bathrobes and bedroom slippers
Four or five fixture bathroom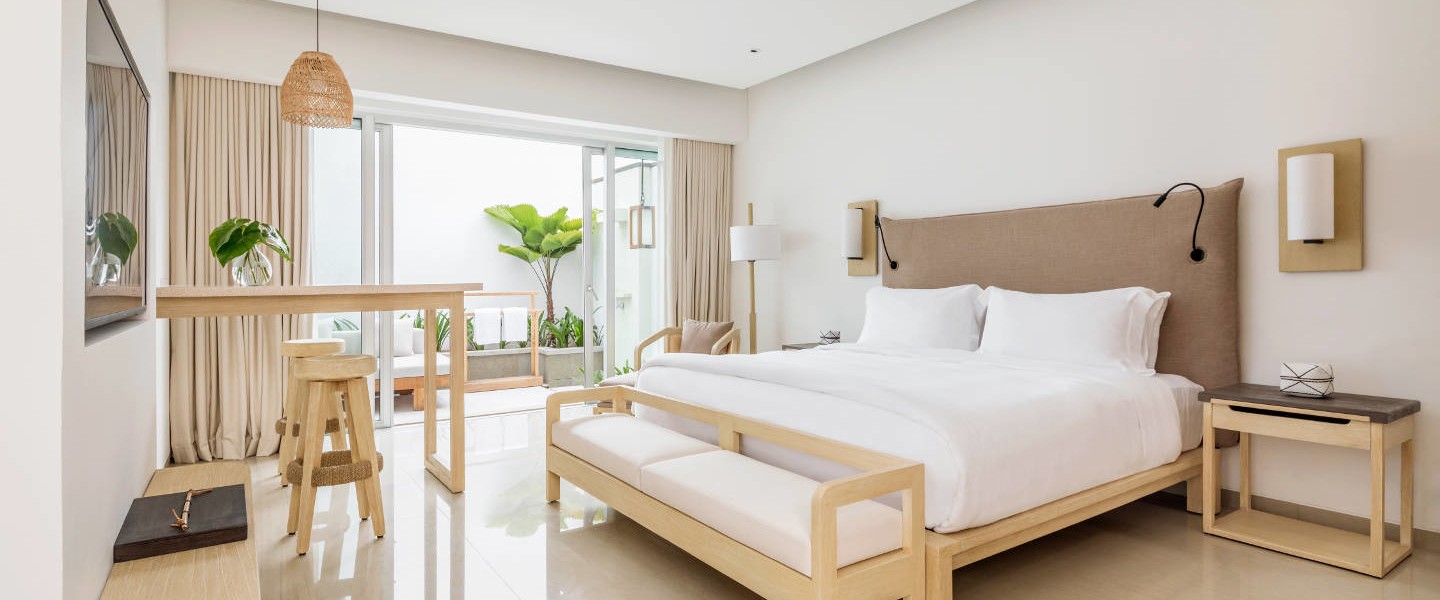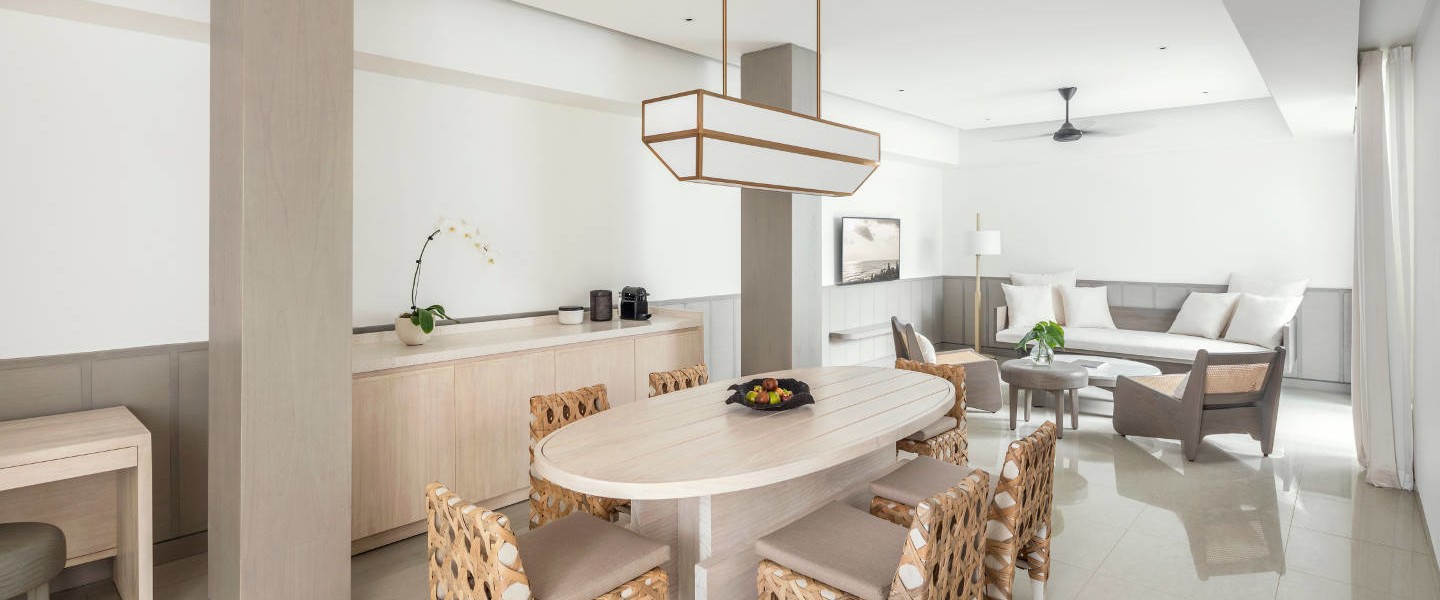 Baju Mejan Suite – 150 sqm
這間寬敞的套房設有主臥室、寬敞的起居室和工作室區,可容納一張額外的床。還有一個很大的壁櫥空間可以存放。 室內設計採用柔和的白色色調營造出平靜的氛圍。 寬敞的客廳和用餐區也提供了優雅的娛樂空間。
AMENITIES
48-inch LED Televisions
Wi-Fi
Electronic personal safe to fit laptop
Nespresso coffee machine and tea making facilities
Sateen cotton bed linen
Multimedia hub
Individually controlled air conditioning
Yoga mats
Private bar
Bathtub and separate rainforest shower
Bathtub and shower
COMO Shambhala amenities
Cotton bathrobes and bedroom slippers
Four or five fixture bathroom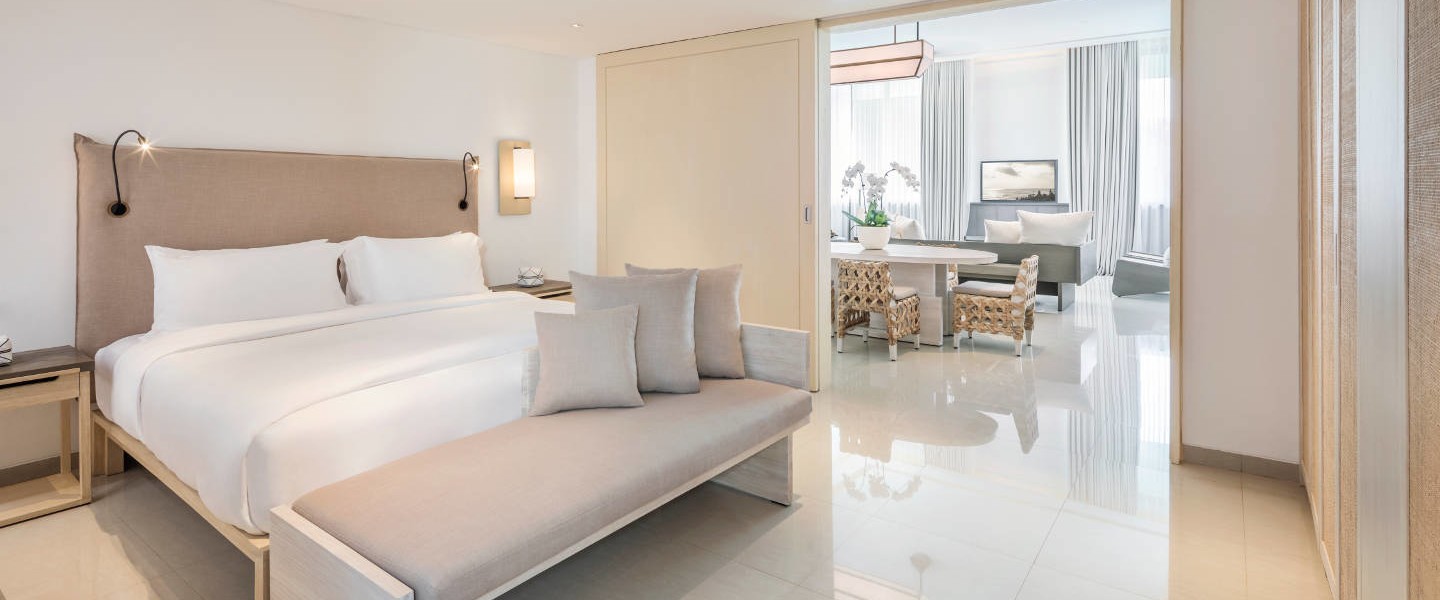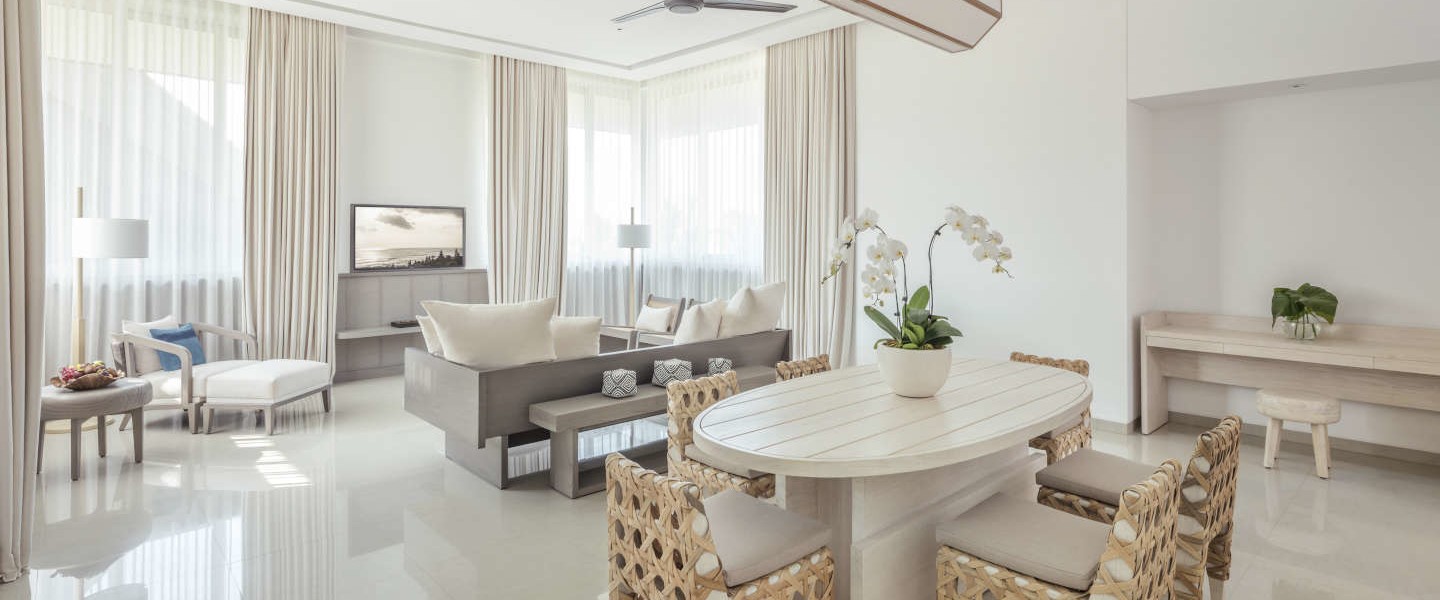 One-Bedroom Residences – 90 sqm
這些寬敞的住宅均設有起居室、小廚房和主臥室,細節優雅而溫馨。還設有私人陽台,從中可以感受印度洋的微風。
AMENITIES
48-inch and 55-inch LED televisions
Complimentary Wi-Fi
Electronic personal safe to fit laptop
Nespresso coffee machine and tea making facilities
Sateen cotton bed linen
Multimedia hub
Individually controlled air conditioining
Bathtub – combination of freestanding tubs or fitted 'jet spray' tubs
Yoga mats
Private bar
Walk-in rain shower and hand held shower
COMO Shambhala amenities
Cotton bathrobes and bedroom slippers
Wireless surround sound system
Spacious en suite bathrooms
Fridge and induction cooktop
Cotton bathrobes and bedroom slippers
Microwave oven on request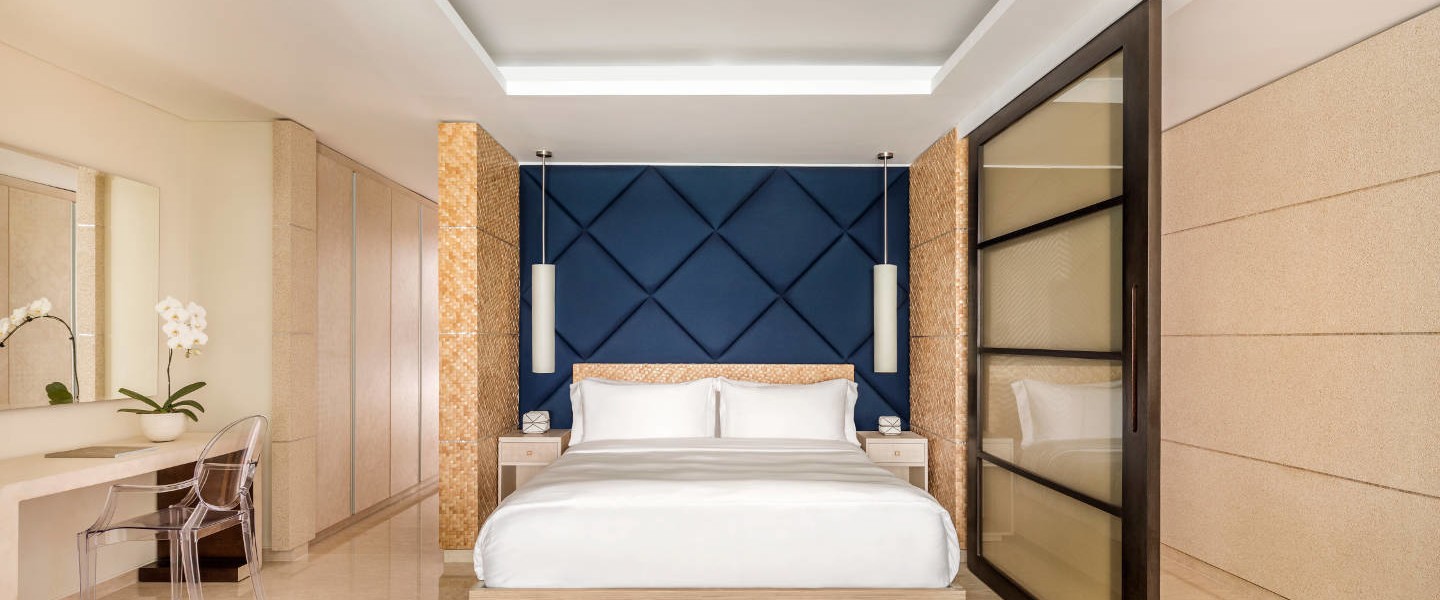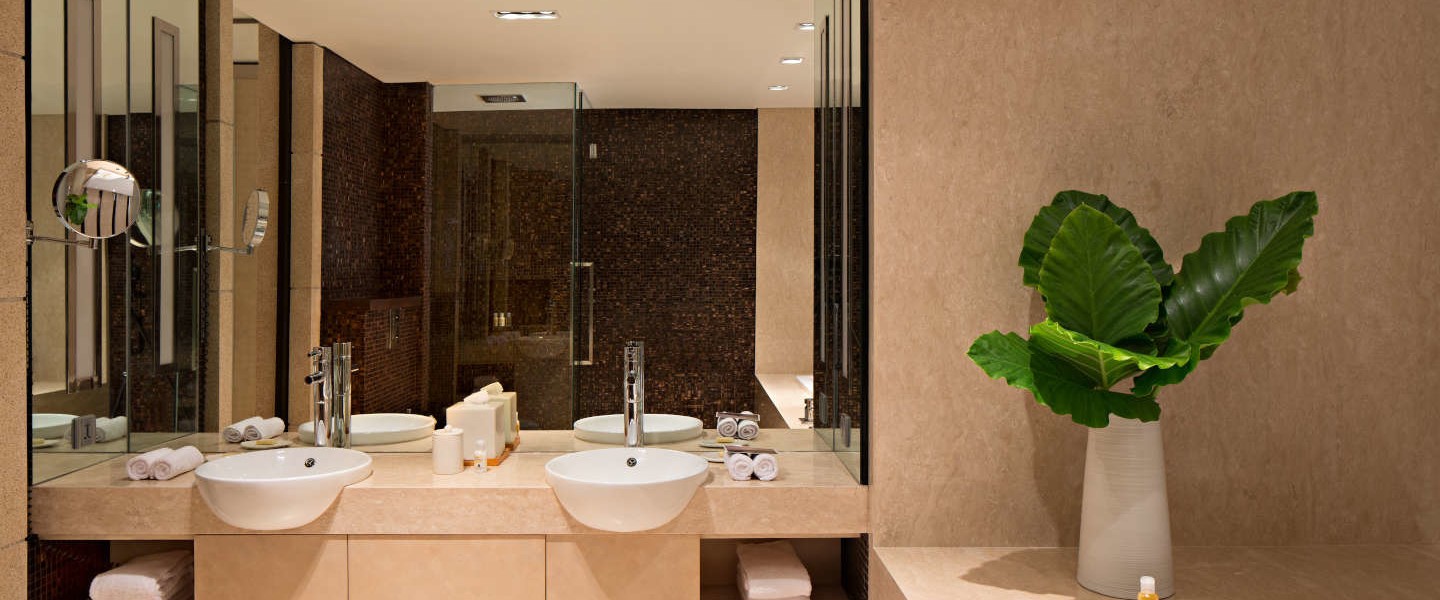 One-Bedroom Seaview Residences – 95 sqm
這些住宅擁有與一居室住宅相同的內飾,另外還有位於三樓的優勢,從陽台上可以看到全景海景。
AMENITIES
48-inch or 55-inch LED televisions
Complimentary Wi-Fi
Electronic personal safe to fit laptop
Nespresso coffee machine and tea making facilities
Sateen cotton bed linen
Multimedia hub
Individually controlled air conditioining
Bathtub – combination of freestanding tubs and fitted 'jet spray' tubs
Yoga mats
Private bar
Walk-in showers with rain shower and handheld shower
COMO Shambhala amenities
Wireless surround sound system
Spacious en suite bathrooms
Fridge and induction cooktop
Cotton bathrobes and bedroom slippers
Microwave oven on request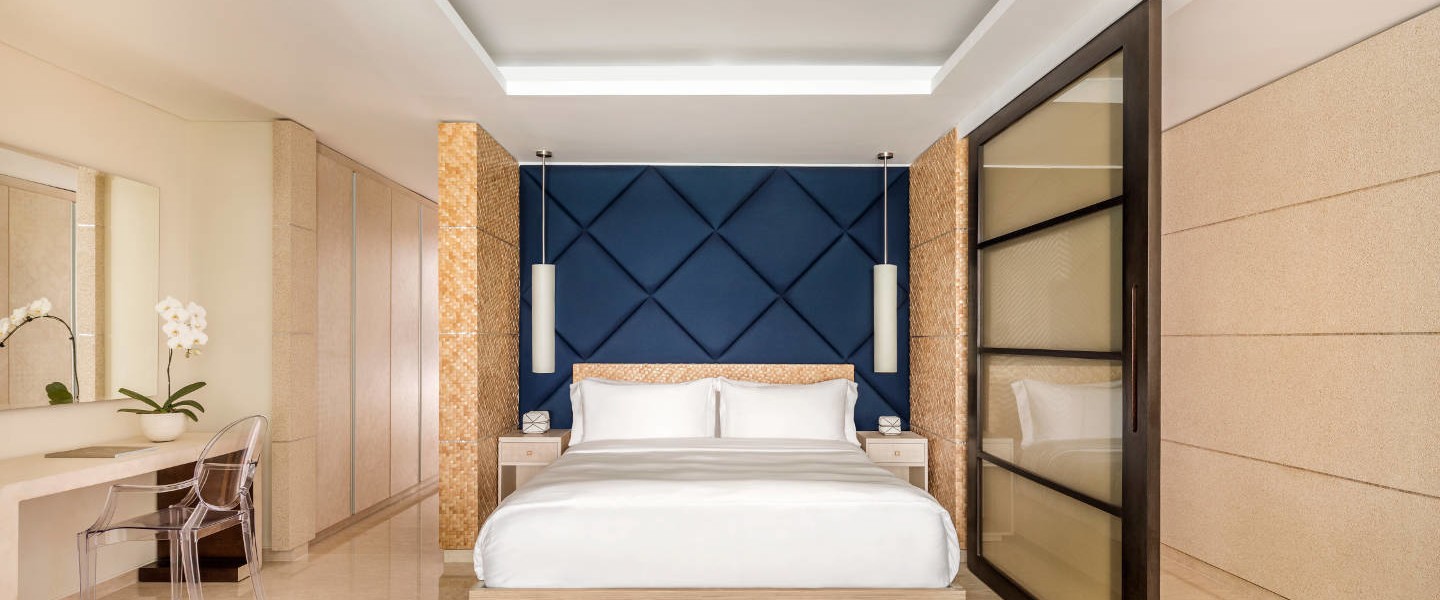 One-Bedroom Lagoon Pool Residences – 95 sqm
這些寬敞的住宅均設有起居室、小廚房和主臥室,提供充足的放鬆空間。位於一樓的位置意味著可以直接從私人露台步入 COMO Uma Canggu 潟湖泳池。
AMENITIES
48-inch and 55-inch LED televisions
Wireless surround sound system
Spacious en suite bathrooms
Complimentary Wi-Fi
Electronic personal safe to fit laptop
Nespresso coffee machine and tea making facilities
Sateen cotton bed linen
Individually controlled air conditioining
Yoga mats
Walk-in showers with rain shower and handheld shower
Bathtub – combination of freestanding tubs or fitted 'jet spray' tubs
COMO Shambhala amenities
Cotton bathrobes and bedroom slippers
Direct lagoon pool access
Fridge and induction cooktop
Microwave oven on request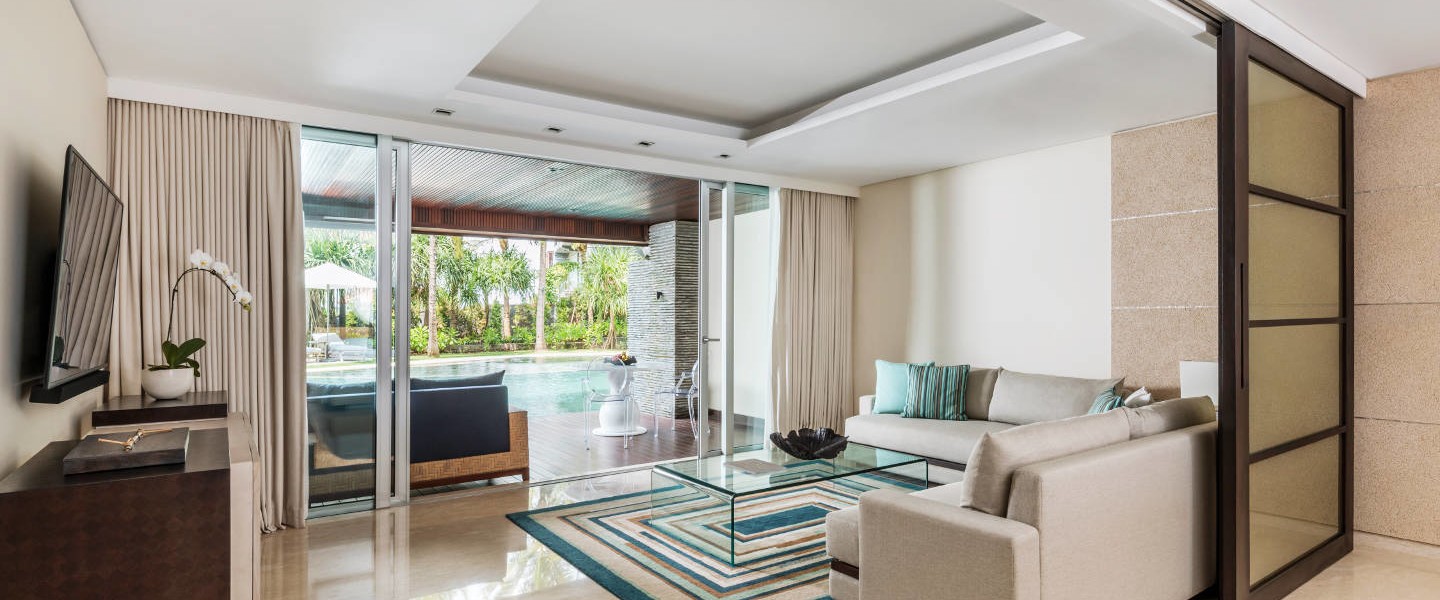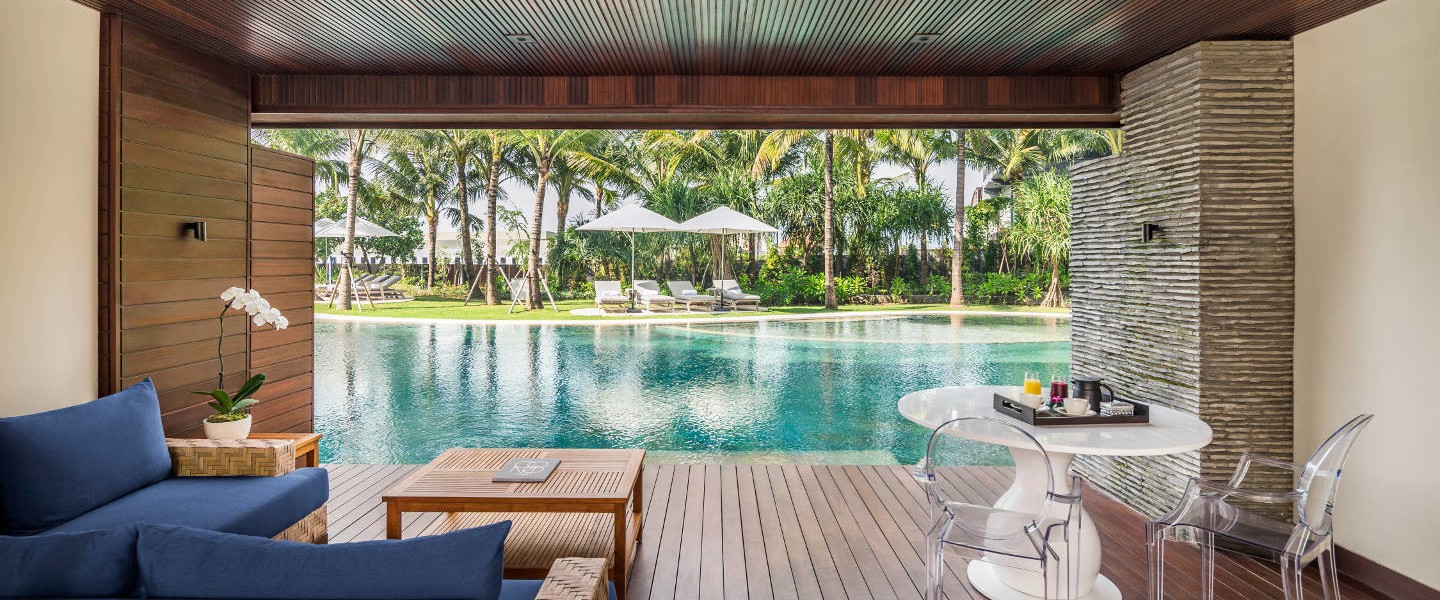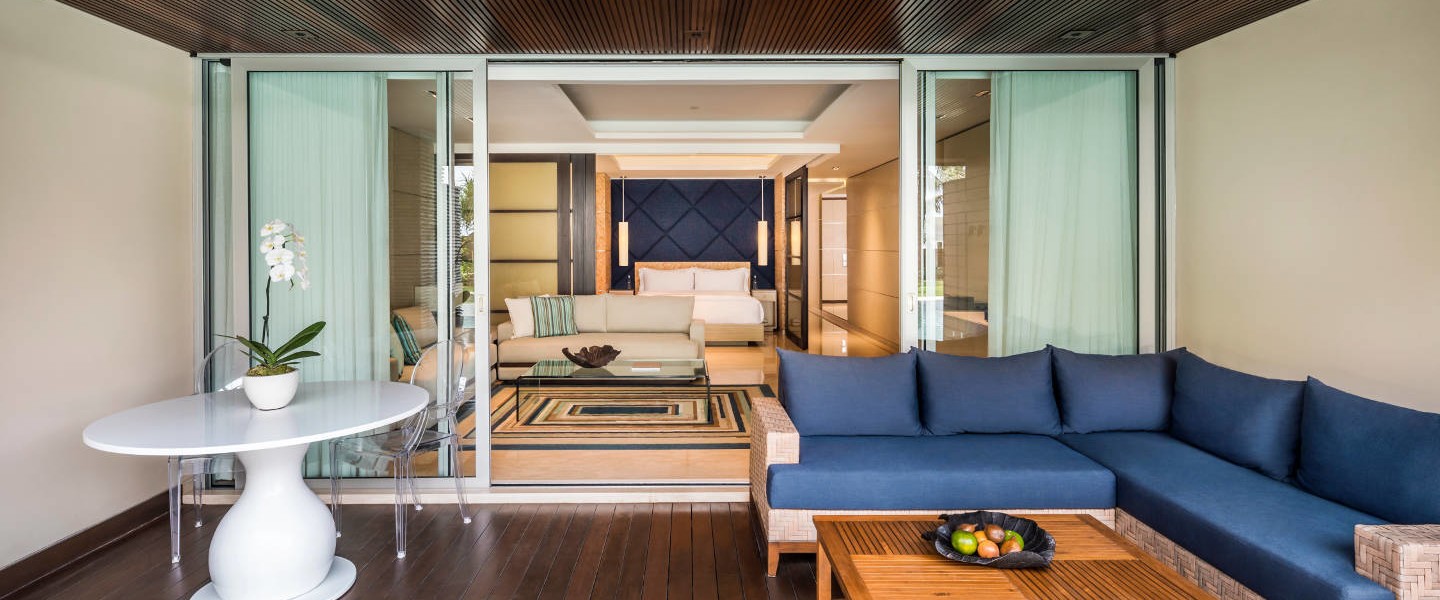 Two-Bedroom Seaview Residence – 180 sqm
這些兩臥室住宅的客人擁有豐富的時尚娛樂選擇:俯瞰印度洋的大型主陽台區、寬敞的客廳和通風、光線充足的小廚房。 兩間大型連接浴室均配有獨立浴缸。
AMENITIES
48-inch or 55-inch LED televisions
Wireless surround sound system
Spacious en suite bathrooms
Complimentary Wi-Fi
Electronic personal safe to fit laptop
Nespresso coffee machine and tea making facilities
Sateen cotton bed linen
Individually controlled air conditioining
Yoga mats
Walk-in showers with rain shower and handheld shower
Bathtub – combination of freestanding tubs and fitted 'jet spray' tubs
COMO Shambhala amenities
Cotton bathrobes and bedroom slippers
Microwave oven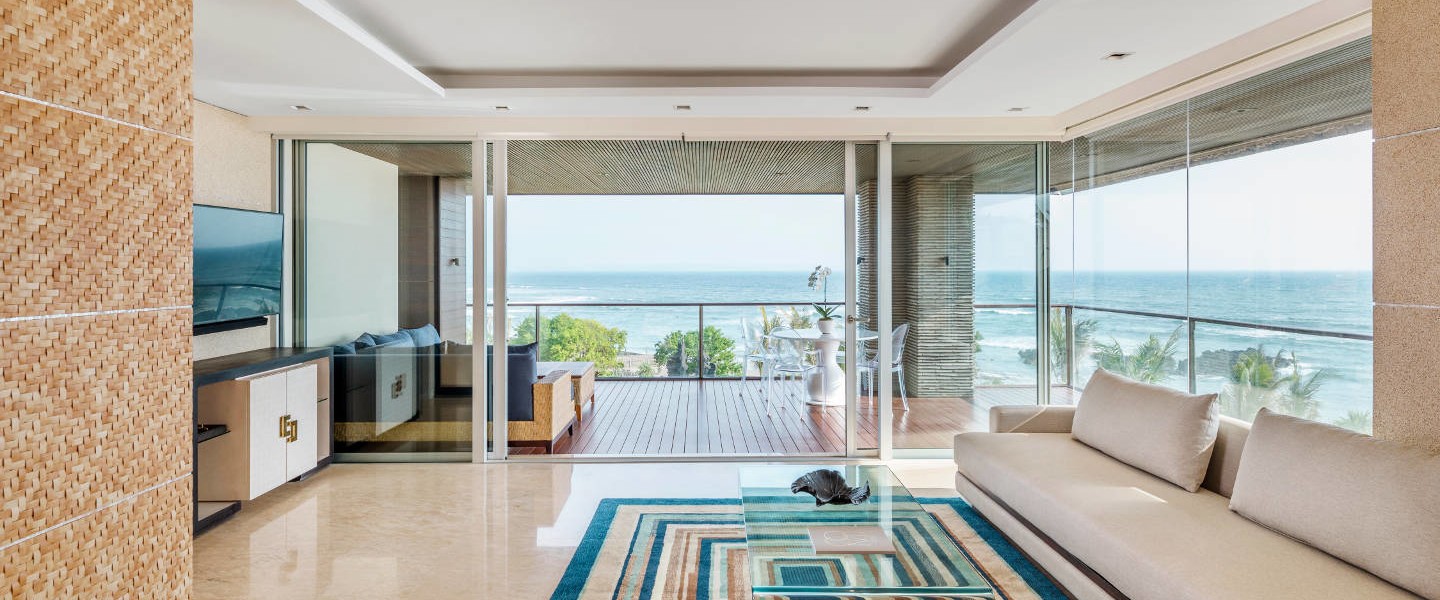 Two-Bedroom Lagoon Pool Residences – 200 sqm
兩居室住宅提供賓至如歸的所有便利設施:寬敞的客廳、通風、光線充足的小廚房和兩間帶獨立浴缸的大臥室。 私人露台直接通向 COMO Uma Canggu 潟湖游泳池,因此可以從自己的住所直接步入水中。
AMENITIES
48-inch or 55-inch LED televisions
Wireless surround sound system
Spacious en suite bathrooms
Complimentary Wi-Fi
Electronic personal safe to fit laptop
Nespresso coffee machine and tea making facilities
Sateen cotton bed linen
Individually controlled air conditioining
Yoga mats
Walk-in showers with rain shower and handheld shower
Bathtub – combination of freestanding tubs and fitted 'jet spray' tubs
COMO Shambhala amenities
Cotton bathrobes and bedroom slippers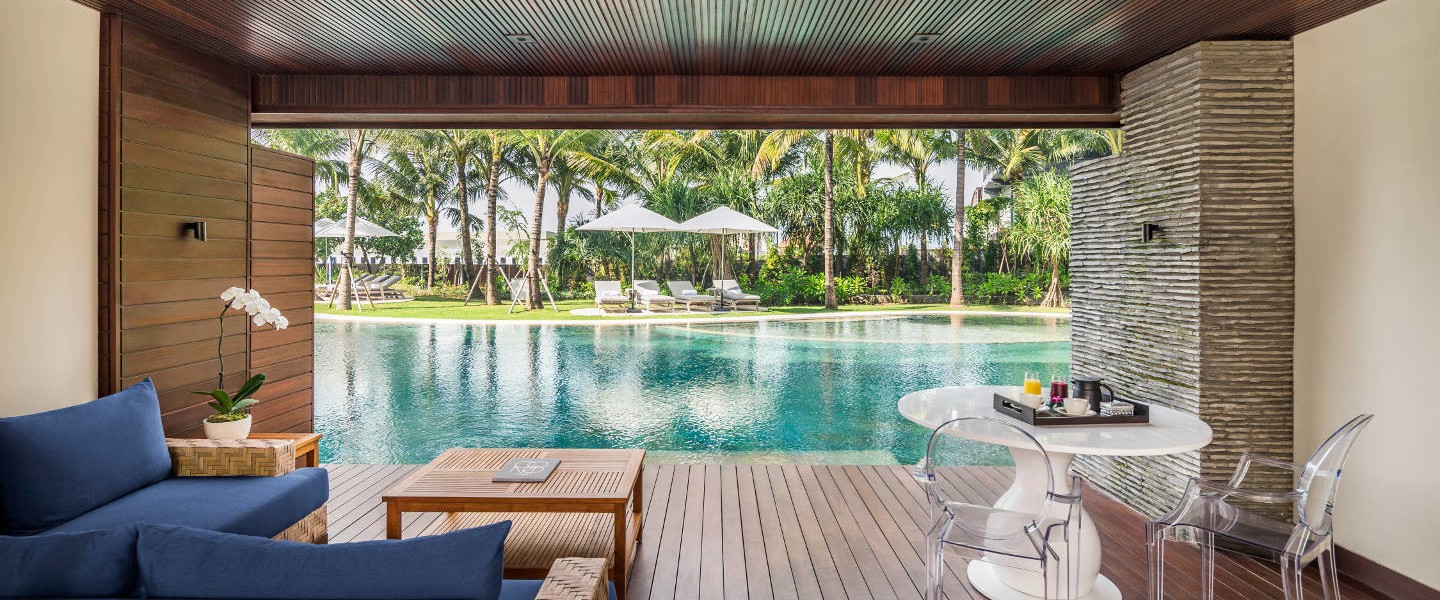 Uma Pool Residence – 290 sqm
Uma Pool Residences 以其獨特的 10 米游泳池而著稱。 在裡面,有足夠的空間來放鬆——在客廳、自然採光的小廚房或任何一間帶連接浴室的臥室。
AMENITIES
48-inch or 55-inch LED televisions
Wireless surround sound system
Spacious en suite bathrooms
Complimentary Wi-Fi
Electronic personal safe to fit laptop
Nespresso coffee machine and tea making facilities
Sateen cotton bed linen
Individually controlled air conditioining
Yoga mats
Walk-in showers with rain shower and handheld shower
Bathtub – combination of freestanding tubs and fitted 'jet spray' tubs
COMO Shambhala amenities
Cotton bathrobes and bedroom slippers
Individual 10-metre pool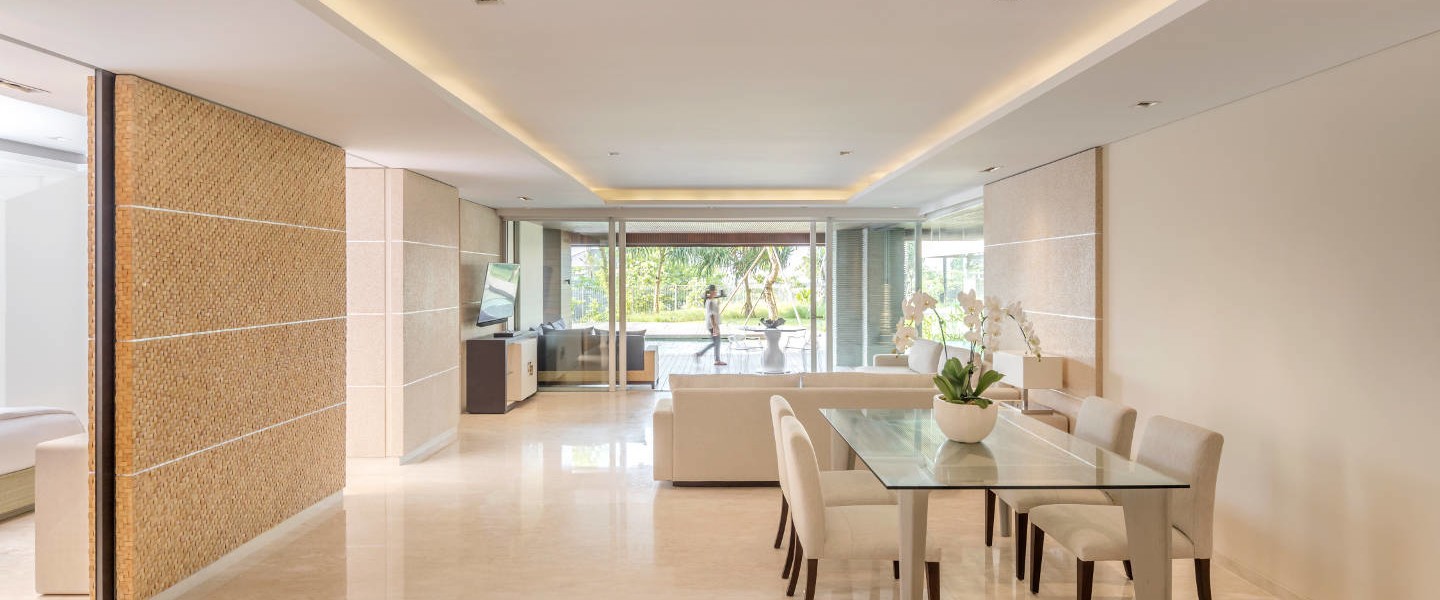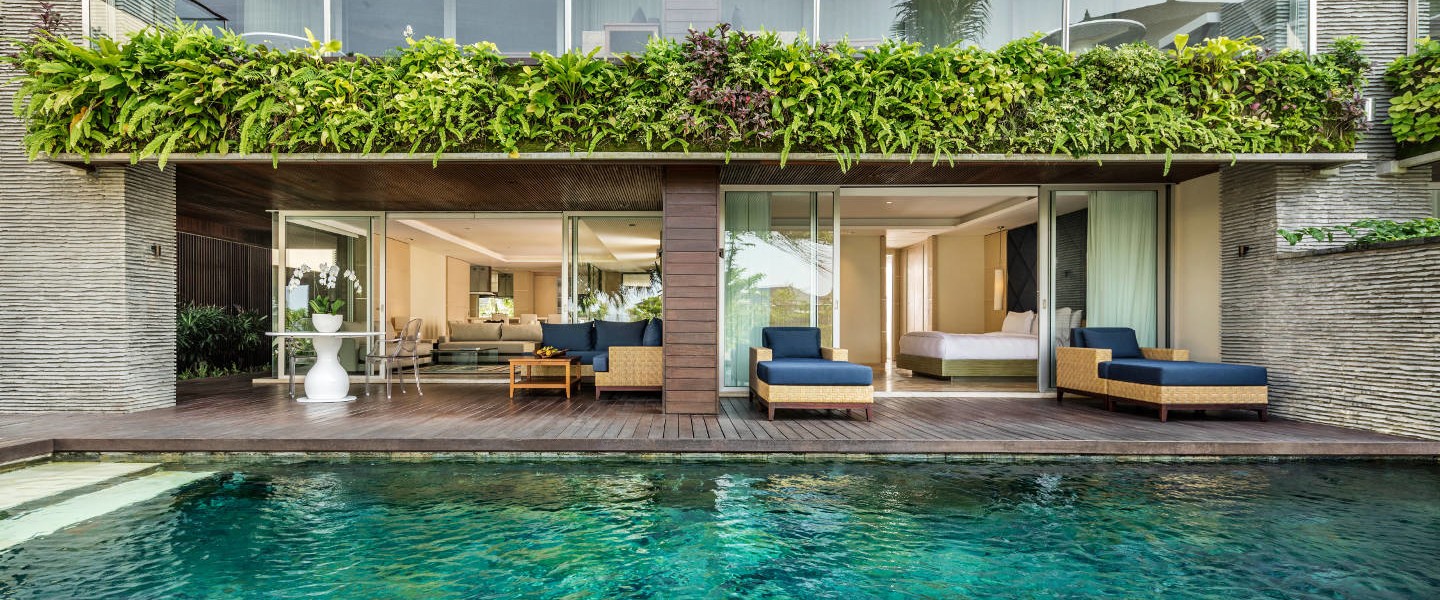 Como Penthouses – 400 sqm (3-Br)
這些三居室複式 COMO 頂層公寓的大陽台可提供度假村最精美的印度洋景色,可兼作非凡的娛樂空間。 每間 COMO 頂層公寓都擁有優雅的起居室和大廚房,其中精緻的內飾與全景海景相得益彰,還有自己的 10 米屋頂游泳池,周圍環繞著大型甲板區。
AMENITIES
Service of a personal assistant in each Penthouse
48-inch and 55-inch LED televisions
Wireless surround sound system
Spacious en suite bathrooms
Complimentary Wi-Fi
Electronic personal safe to fit laptop
Nespresso coffee machine and tea making facilities
Sateen cotton bed linen
Individually controlled air conditioining
Yoga mats
Walk-in showers with rain shower and handheld shower
Bathtub – combination of freestanding tubs and fitted 'jet spray' tubs
COMO Shambhala amenities
Cotton bathrobes and bedroom slippers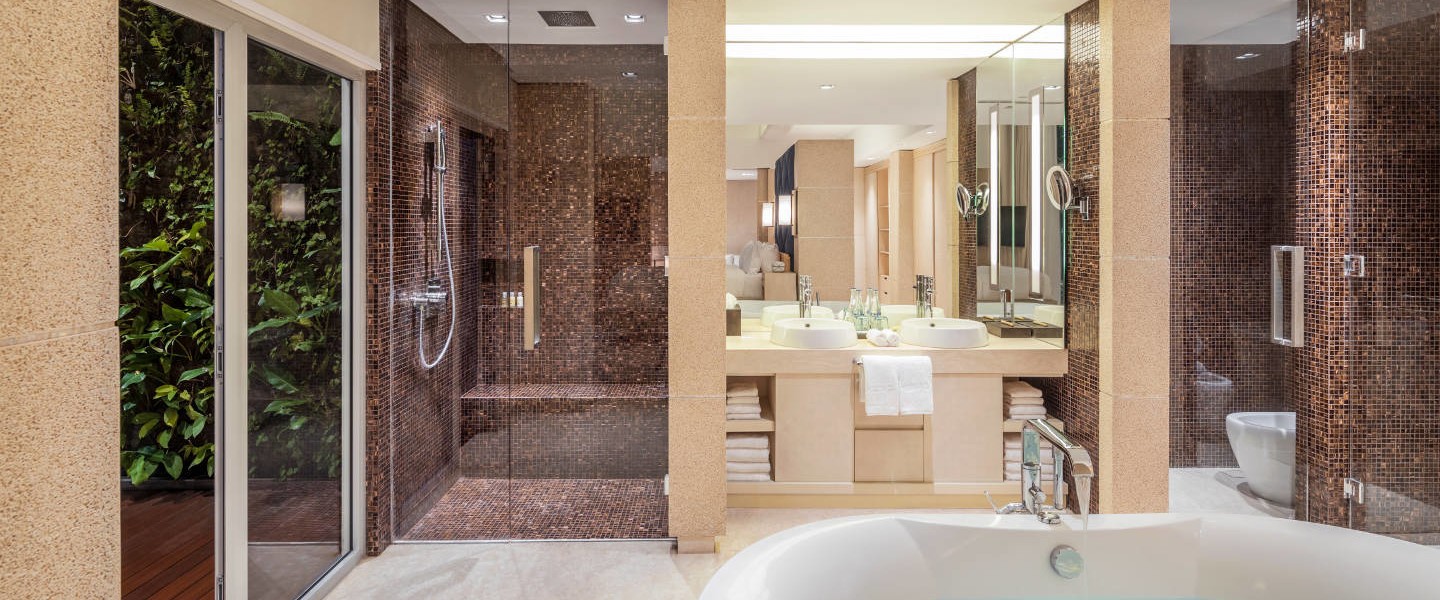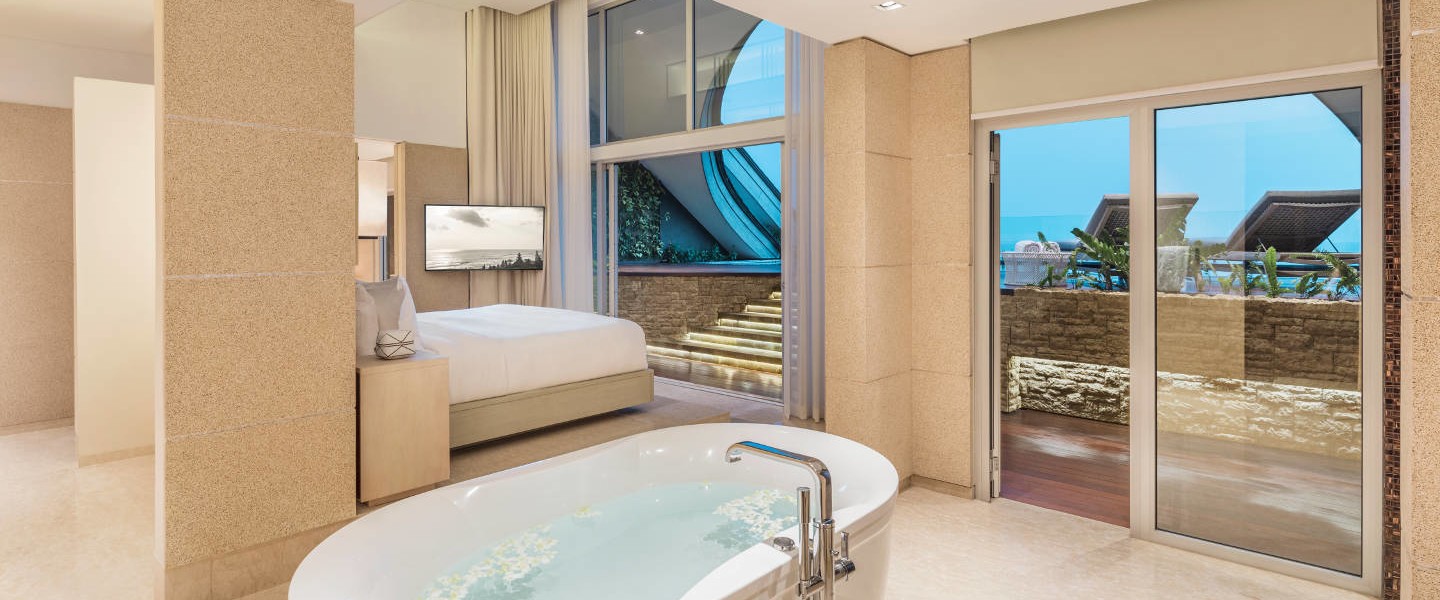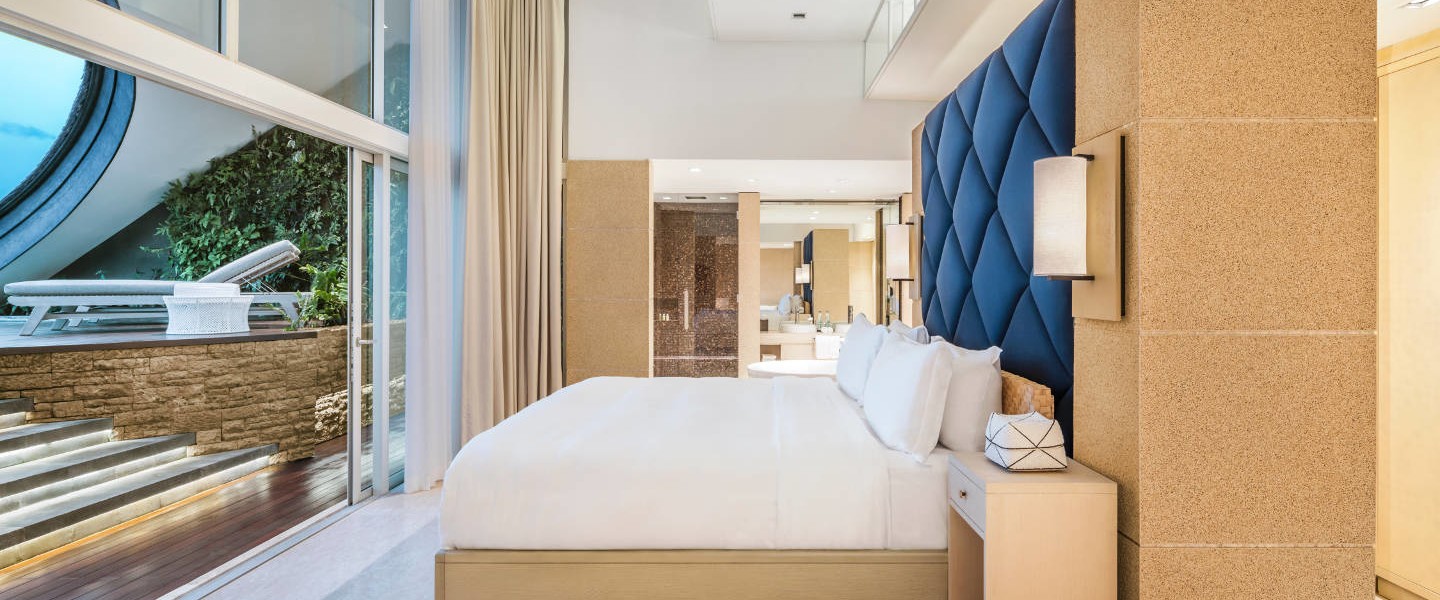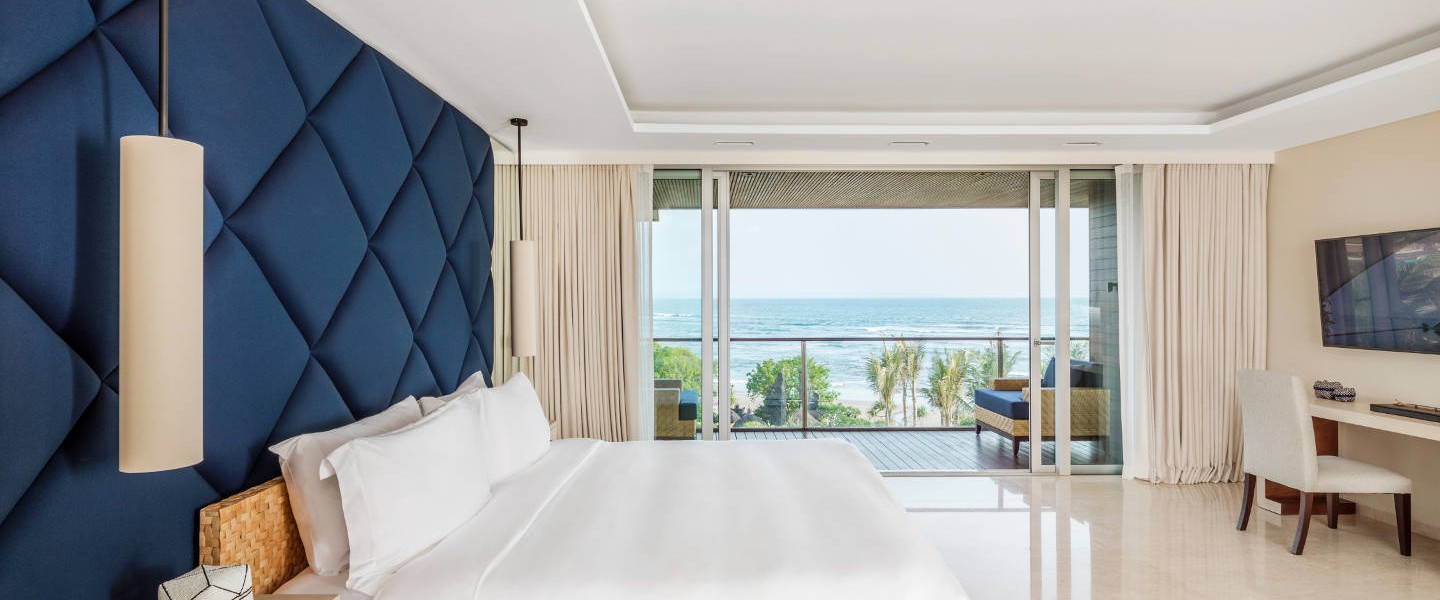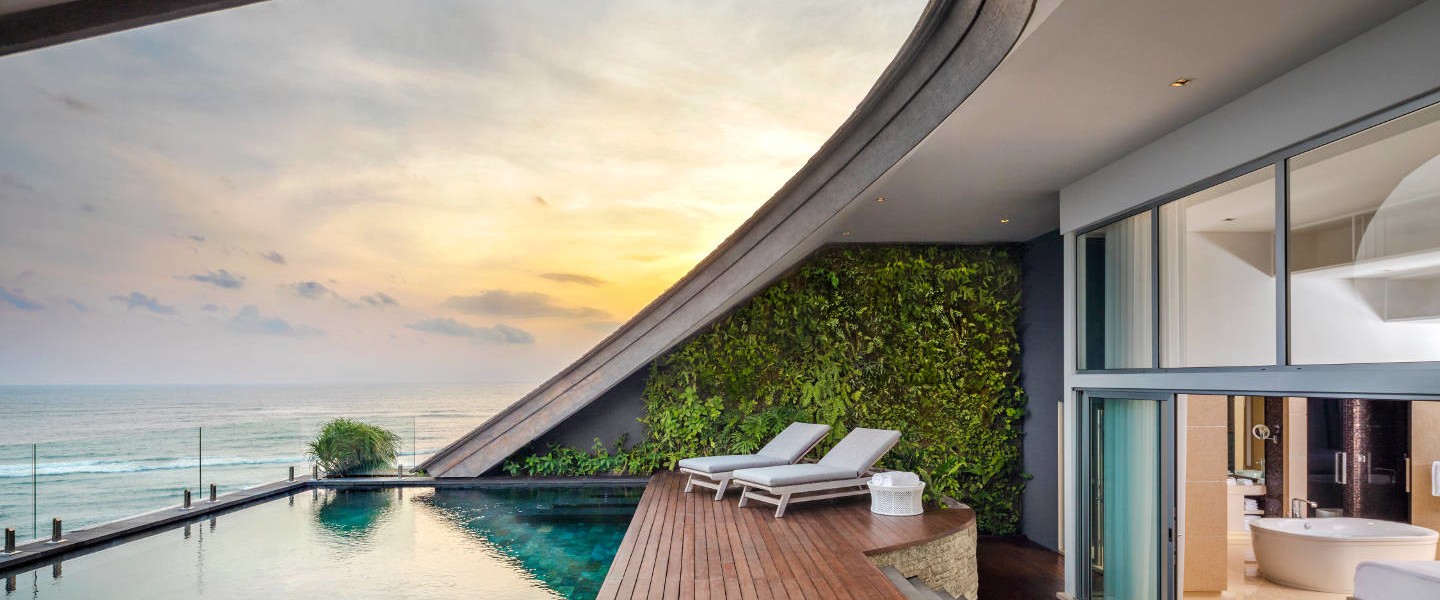 Two Bedroom Residences – 180 sqm
在兩臥室住宅中,除了時尚的藍色主臥室和起居區外,還可以在寬敞的陽台或露台上休息。 第二間臥室也採用類似的裝飾,配備一張雙人床或特大床,非常適合家庭或與朋友分享。 住宅設有帶獨立浴缸的溫暖燈光大理石浴室。
AMENITIES
In room safe
bathtub
Kitchen
Sitting Area
Wi-Fi Internet access
Mini Bar
All news channel
Balcony/Lanai/Terrace
Hairdryer
Air conditioning
Desk with lamp
Ironing board
Iron
Shower
Bathtub/Shower combination
48-inch or 55-inch LED televisions
IPTV interactive television
Wireless surround sound system
Media hub available by the sofa cabled to TV speakers
Nespresso coffee machine and tea making facilities
Sateen cotton bed linen
Yoga mats
COMO Shambhala amenities
Cotton bathrobes and bedroom slippers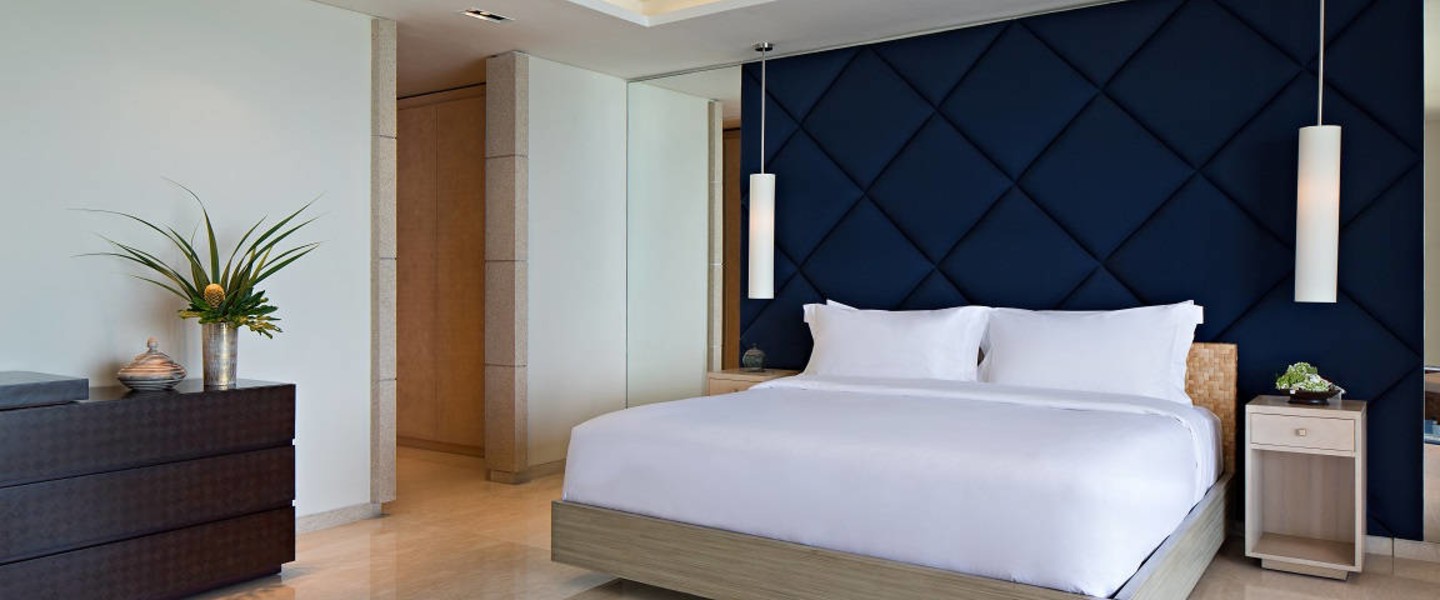 Dining and Cuisine
COMO Uma Canggu 的美食專注於來自整個群島的本地、精心採購的產品,並在兩個用餐場所提供營養和活力的美食。
Como Beach Club
COMO Beach Club offers a modern take on the traditional surf shack, setting itself apart from the other bustling beachside venues in Canggu. It is at once refined and laid-back, designed to appeal to surfers and sophisticated travellers alike.
COMO Beach Club is open all day, serving an eclectic global menu to a soundtrack of live acoustic musicians and DJ sets. Fresh, regional ingredients drive modern approach in the kitchen, where he offers a selection of international favourites, healthy COMO Shambhala Cuisine and wood-fired dishes from the grill.
Our bar offers panoramic sea views, poolside seating and a stand-out bar list, featuring barrel-aged cocktails, original mocktails, local wines and a selection of infused gins.
Our nearby Play by COMO space is open between 9.00am and 6.00pm, meaning younger ones can enjoy curiosity-sparking activities and creative play, while parents indulge in some well-deserved downtime.
Please note: Our menus are subject to change without notice. Should you wish to ensure a menu item is available when you visit, please reach out to us directly.
https://www.comohotels.com/en/umacanggu/dining/como-beach-club/menu
EXQUISITE EXPERIENCE AT COMO BEACH CLUB
Enjoy panoramic sea views, an eclectic global menu and cocktails with minimum spend requirements of IDR 200,000++ per adult
Inclusive of access to the Beach Club pool, towels, an arts and craft corner for younger guests by Play by COMO from Friday to Sunday, additional 15 minutes with any massage therapy at our wellness centre
Price is subject to 21 per cent government tax and service COMO Beach Club is following the latest government hygiene and safety guidelines
DRY-AGED BEEF
SPECIALTY STEAKS AT COMO BEACH CLUB
肉食愛好者歡呼雀躍,從 2021 年 2 月 11 日起,COMO 海灘俱樂部將供應來自澳大利亞昆士蘭的全新精選乾式 Stockyard 牛肉上等牛排。 Stockyard 為他們的安格斯牛餵食一種特殊配方的高能量長粒穀物——小麥、大麥和高粱的混合物——至少 200 天。 Stockyard 不使用生長激素促進劑、抗生素或轉基因 (GMO) 飼料。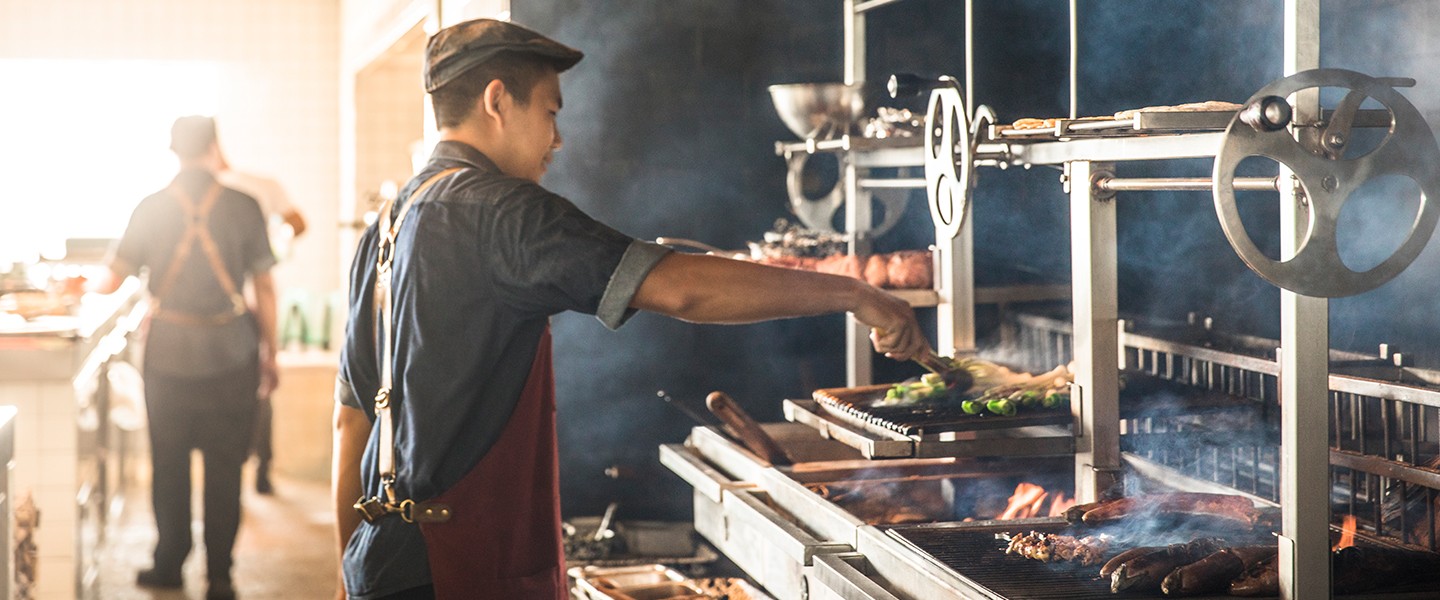 We serve two 21-day, dry-aged steaks with a choice of sauces and sides:
Stockyard Porterhouse Steak, 500g                             IDR 680,000
Stockyard Porterhouse Steak, 700g (for two)            IDR 980,000
https://www.comohotels.com/en/umacanggu/dining/como-beach-club/dry-aged-beef
OPENING HOURS
Breakfast: 7.00am to 10.30am
(Reservation is required for outside guest).
Lunch: 12.00pm to 3.00pm
Dinner: 6.00pm to 10.00pm
Poolside Snack Menu: 11.00am to 7.00pm
Bar Snacks: 3.00pm to 10.00pm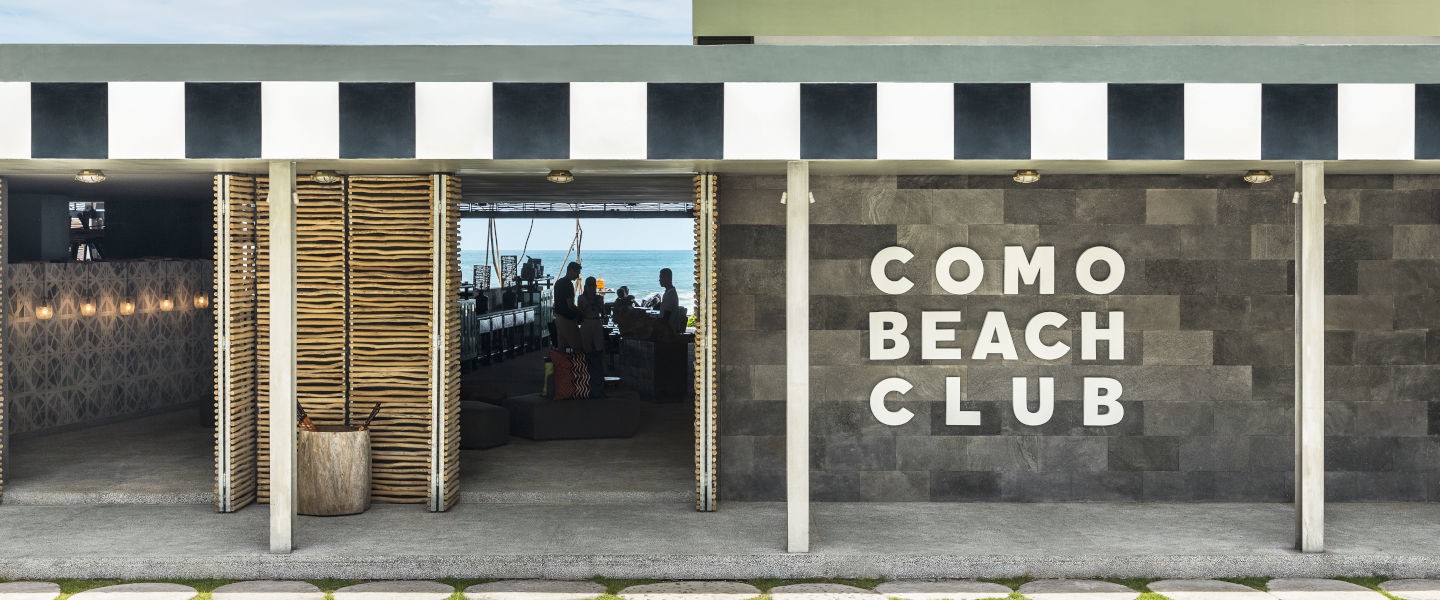 Glow Juice Bar
一個健康的"即取即走"酒吧,為那些在去海灘之前吃過便餐的人提供新鮮的冷榨果汁、冰沙、小吃和美味的沙拉。 每道菜都旨在提供不僅美味和令人滿意的餐點,而且富含健康的營養和活酶,讓您衝浪直到日落。
OPENING HOURS
7.00am to 4.00pm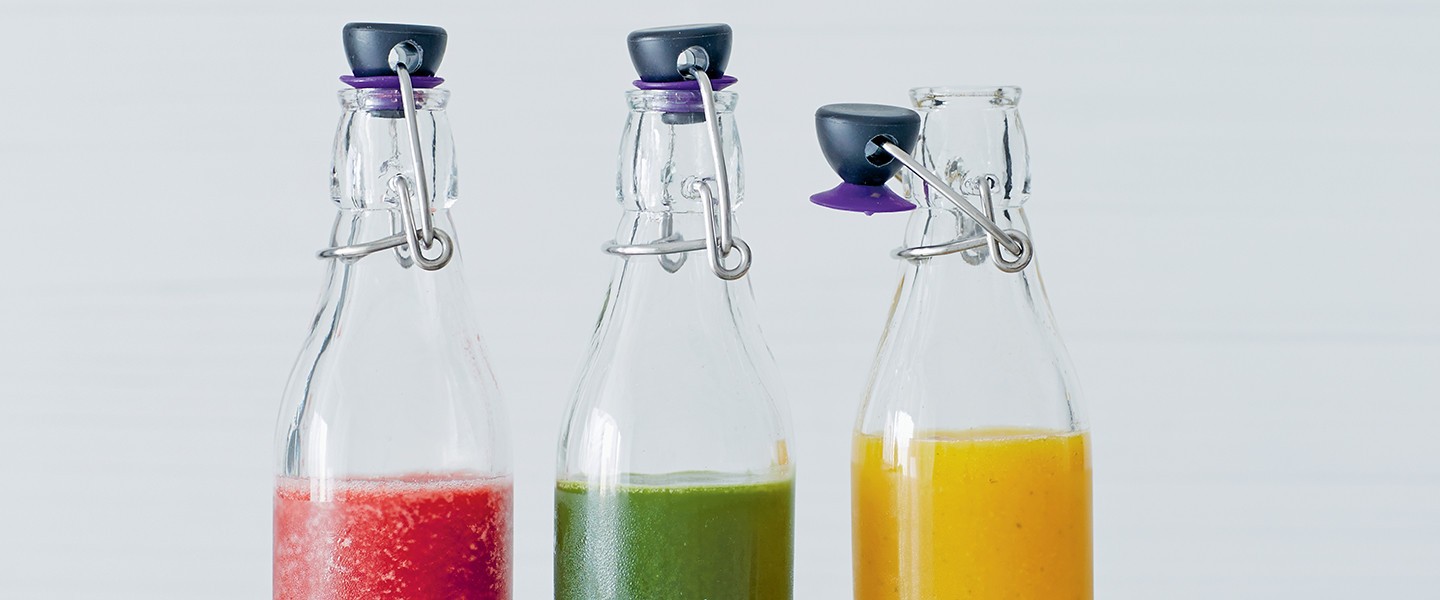 In-Room Dining
Our in-room dining menu is available until 12.00am daily. It includes healthy COMO Shambhala cuisine, local spe cialties, indulgent desserts, comfort food and a selection of children's dishes.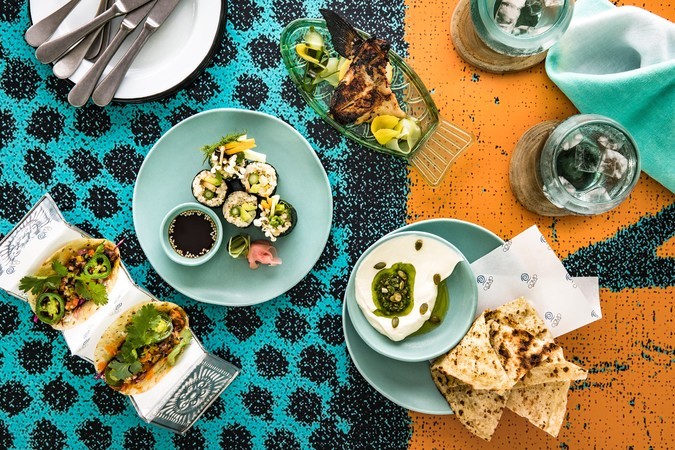 Wellness
COMO Uma Canggu 的 COMO Shambhala Retreat 是這個海濱度假勝地的健康天堂,可俯瞰峇里島的一些最佳衝浪勝地。 該地區以其健康理念而聞名。 為此,通過廣泛的治療增加了一個新的維度,包括從 marma 到按摩的亞洲風格療法,以及由專業健康從業者管理的經典美容護理。Glow餐廳提供健康的 COMO Shambhala 美食。
有兩個普拉提和兩個瑜伽工作室,每個工作室都有落地窗,以及該地區最大的健身房之一,裡面有各種各樣的 Life Fitness 力健設備。 我們也是峇里島第一個開設叢林運動工作室的地方——一項類似於 TRX 的運動,但有不同的動作和背帶。
Opening hours : 10.00am – 7.00pm
Wellness Treatment Menu : https://www.comohotels.com/sites/default/files/CUC%20CS%20A4%20Therapy%20Menu%20RMC%20Oct%202021%20Final%20Artwork%20Digital_0.pdf
Massage Therapy
Massage therapy is a key component of COMO Shambhala's holistic wellness approach. We have offer a range of massages designed to relieve muscle tension, rehabilitate existing injuries and provide complete relaxation.
https://www.comohotels.com/en/umacanggu/wellness/massage-therapy
Mind and Body
COMO Shambhala offers a variety of classes and activities daily, including yoga, Pilates and fitness sessions. In-house guests are welcome to join any of these classes. Our internationally accredited teachers are also available upon request for personal training and private sessions. Please refer to the COMO Shambhala Schedule of Activities or approach our wellness reception team to make your reservation.
https://www.comohotels.com/en/umacanggu/wellness/mind-and-body
Yoga
Meditation
Pranayama
Family Yoga
Facial Care
We provide a series of facial treatments that deliver deep cleansing, purification, oxygenation and maximum hydration for the face.
https://www.comohotels.com/en/umacanggu/wellness/facial-care
Beauty Care
Our expert therapists offer this nourishing treatment for hands and feet.
https://www.comohotels.com/en/umacanggu/wellness/beauty-care
Experts
Intuitive, empowering and empathetic, our experts are dedicated to guiding each guest into a state of greater wellness.
https://www.comohotels.com/en/umacanggu/wellness/experts
Como Shambala Day Out
COMO Uma Canggu is the ideal place for you and your friends to fully relax. With our morning or afternoon wellness itineraries, you can all enjoy a range of calming treatments. If any of you have children, feel free to bring them – they'll be taken care of at Play by COMO while we take care of you.
For IDR 1,996,500, you can enjoy:
Choice of either a morning or afternoon activities in a customisable itinerary
Access to the resort pool, and COMO Shambhala steam and locker facilities
Access to Play by COMO facilities if you bring your little ones
We can tailor each session's timings to your preference. Just check-in at COMO Shambhala Retreat and enjoy:
Morning Session Activities
Join a group class per the daily schedule of activities
Access to our facilities: lagoon pool, steam room and more
A 90-minute COMO Shambhala signature massage and body scrub
A nutritious set lunch at COMO Beach Club
A 60-minute Sundari facial treatment
Afternoon Session Activities
Access to our COMO Shambhala facilities: lagoon pool, steam room and more
A 30-minute body scrub
A 60-minute massage
A 90-minute Sundari facial
An Express manicure
Sunset cocktails or mocktails at COMO Beach Club
Terms and conditions
Prices are inclusive of 21 per cent government tax and service charge
Play by COMO facilities are for children aged four to 12
https://www.comohotels.com/en/umacanggu/wellness/como-shambhala-day-out
Set Lunch Menu : https://www.comohotels.com/sites/default/files/CUC_CS_Girls_Day_Out_Lunch_Menu_Jul_2021_0.pdf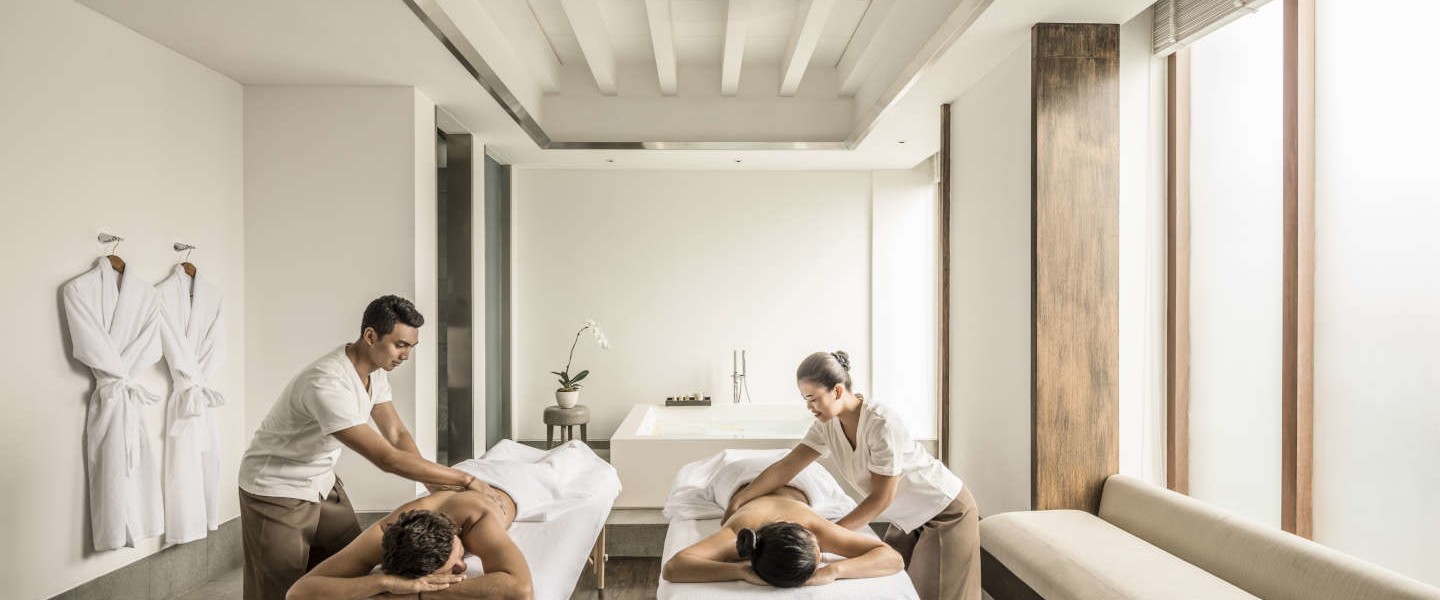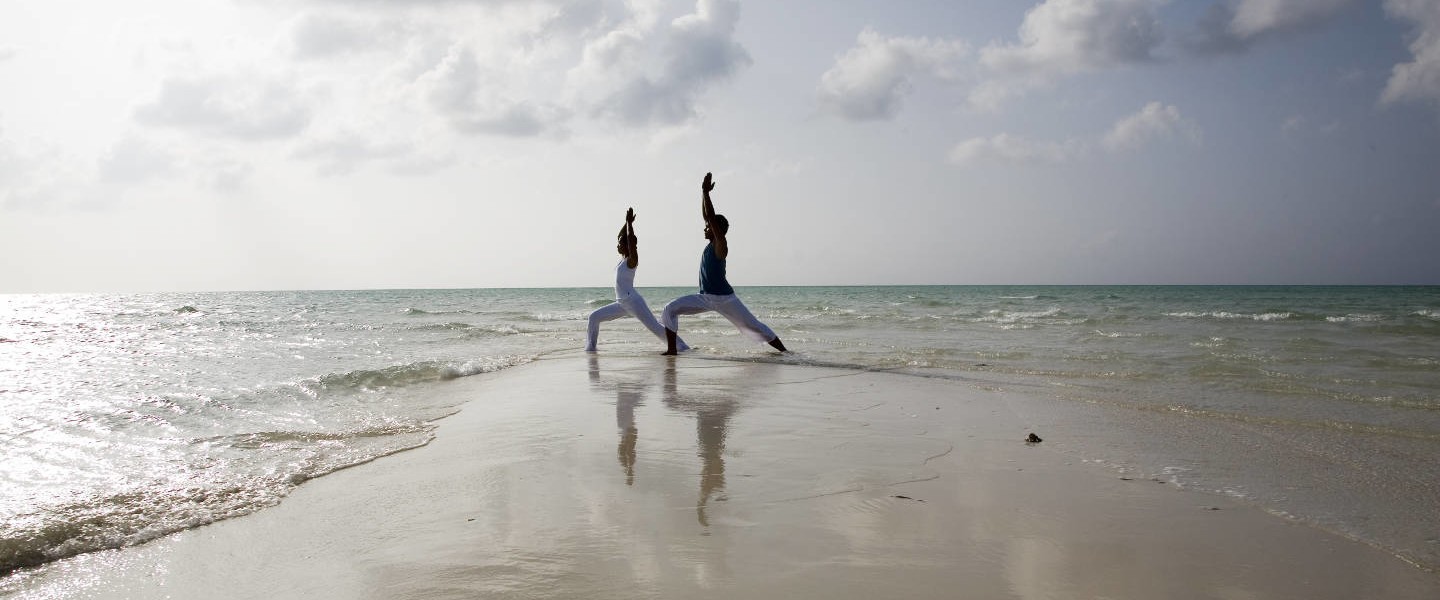 Experiences in Canggu
.COMO Uma Canggu 位於沙灘的邊緣,距離峇里島最好的衝浪海灘之一的海浪浪潮僅數米之遙。Uma Canggu與Tropicsurf 合作,為各種能力的客人提供衝浪課程。 對於那些想要探索內陸的人,我們還提供一系列短途旅行,從參觀峇里島標誌性的海神廟到徒步穿越稻田和傳統村莊。
還鼓勵年輕客人通過Play by COMO享受 COMO 的標誌性服務、設計、美食和健康方法。
https://www.comohotels.com/en/umacanggu/experiences
SIGHTSEEING IN TANAH LOT
PRIVATE GUIDING AND COACHING
UBUD DISCOVERY TOUR
TROPICSURF'S TURTLE CLUB
PURIFICATION CEREMONY AT TIRTA EMPUL
MOUNT BATUR FREE WHEEL
PLAY BY COMO SPACE
DREAM PROGRAMME
TAMPAKSIRING BIKING AND CULTURE TOUR
PERFECT WAVE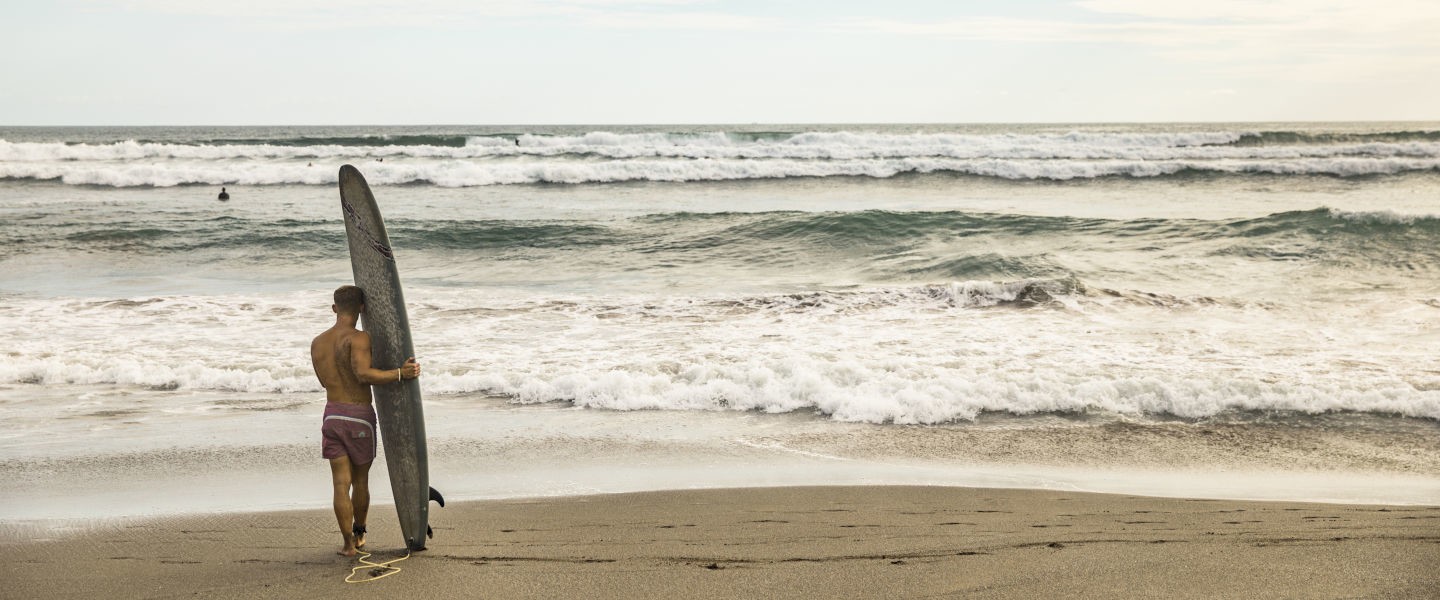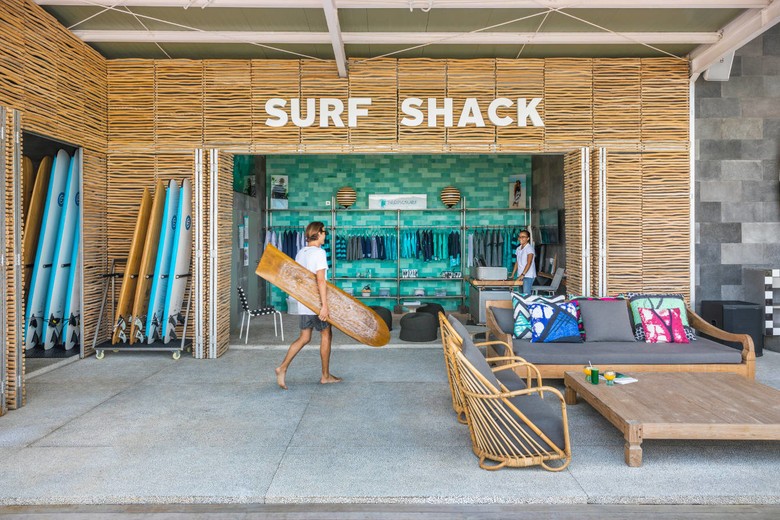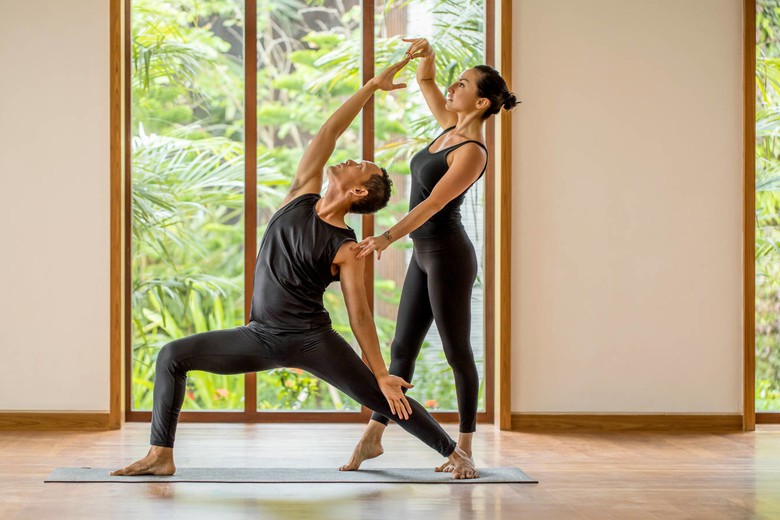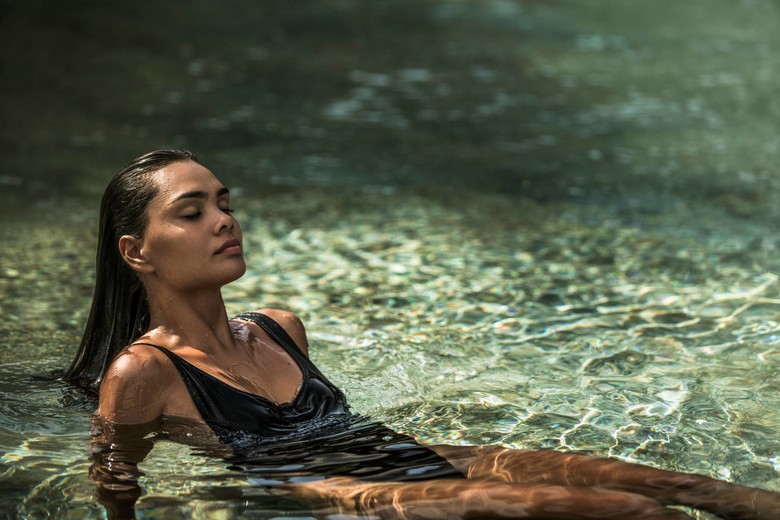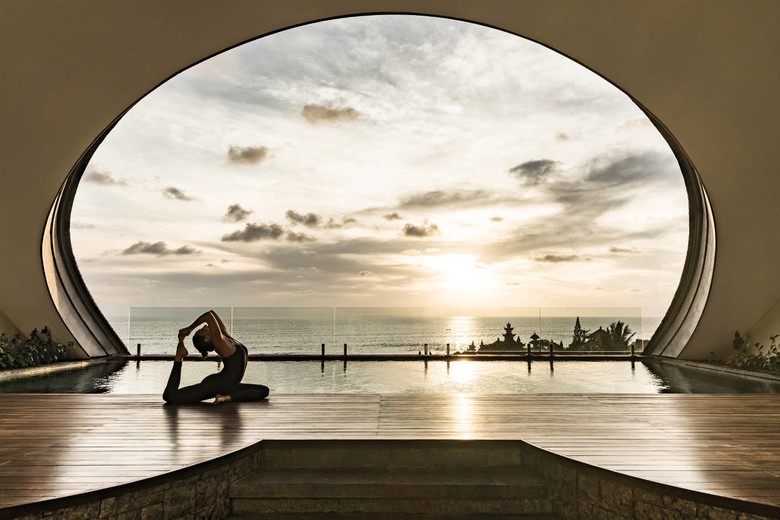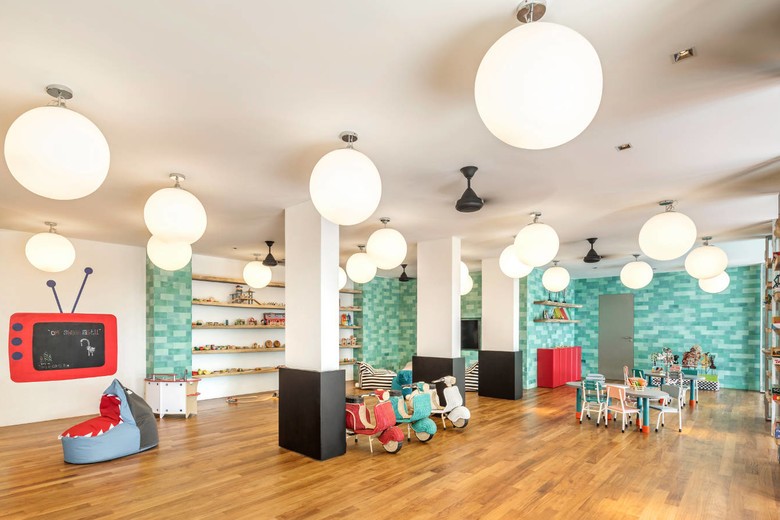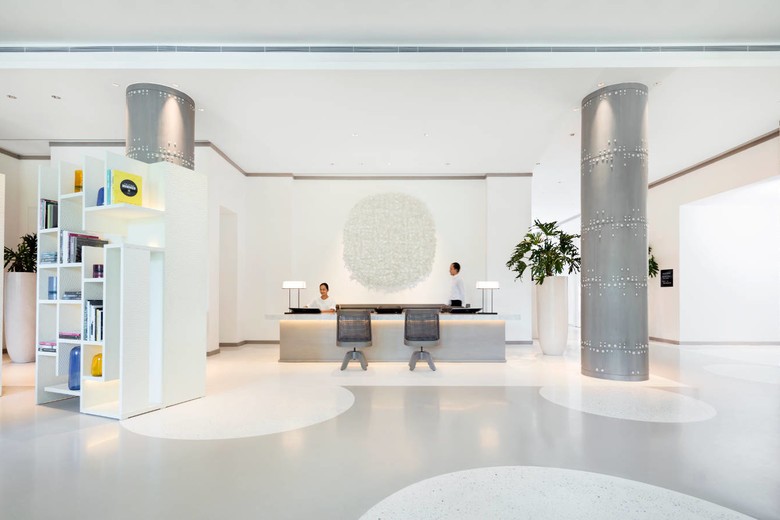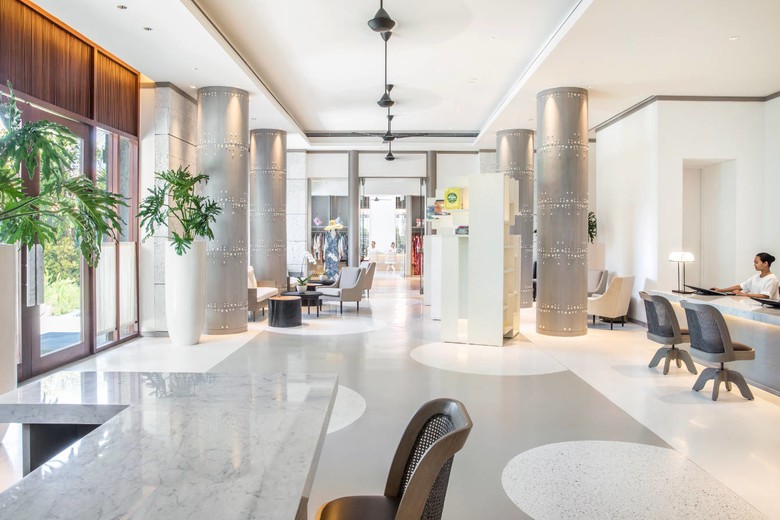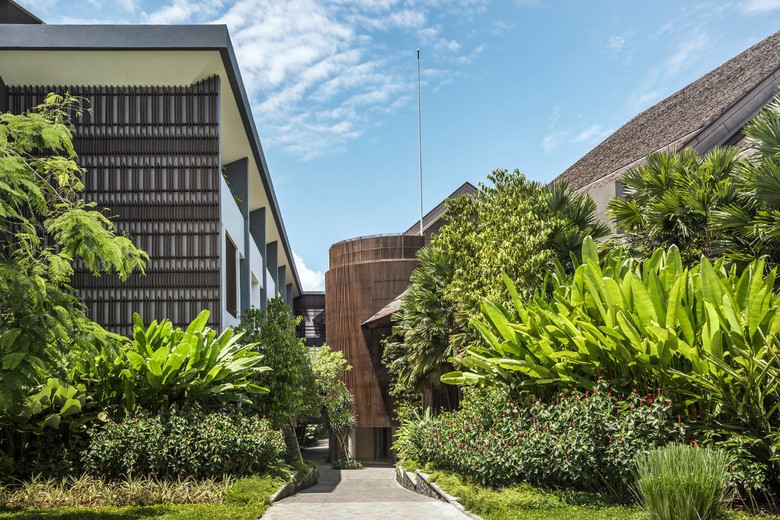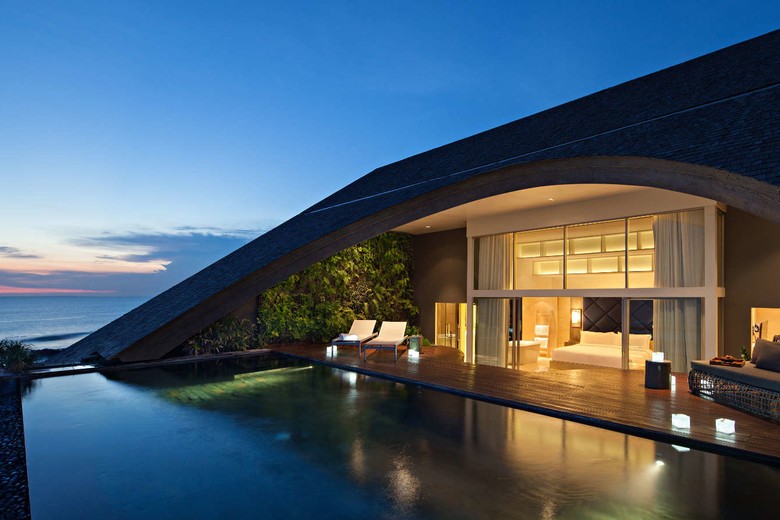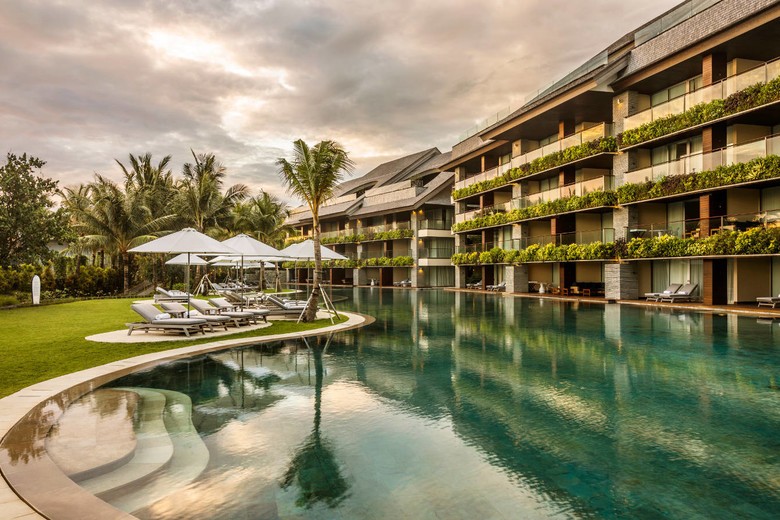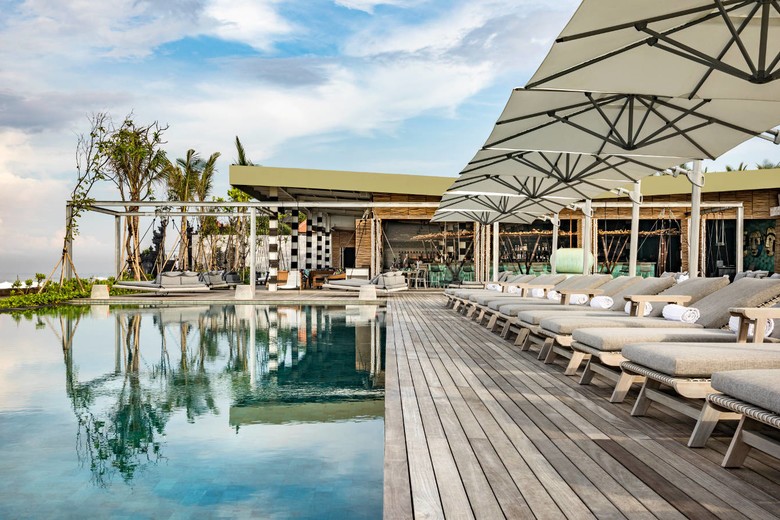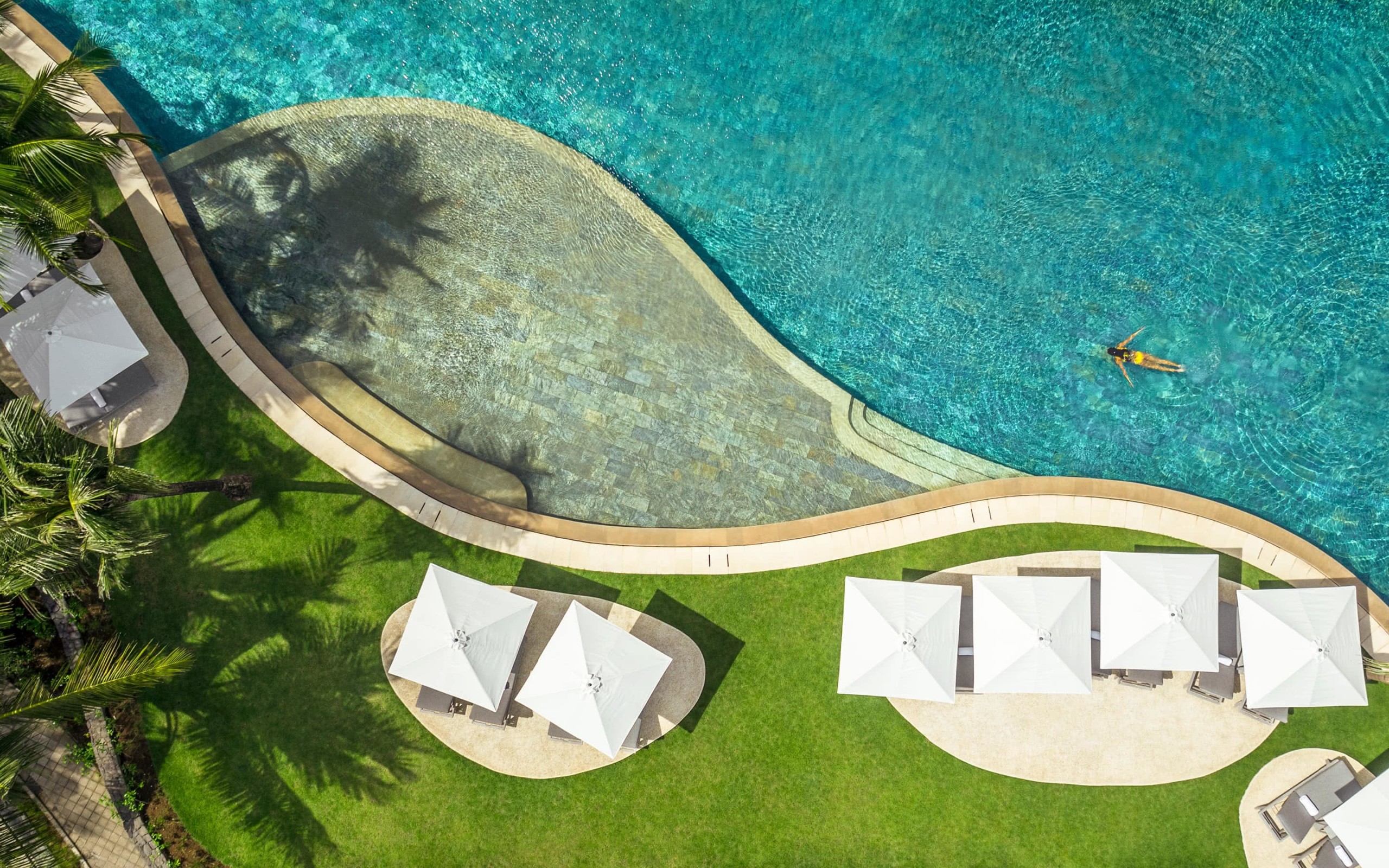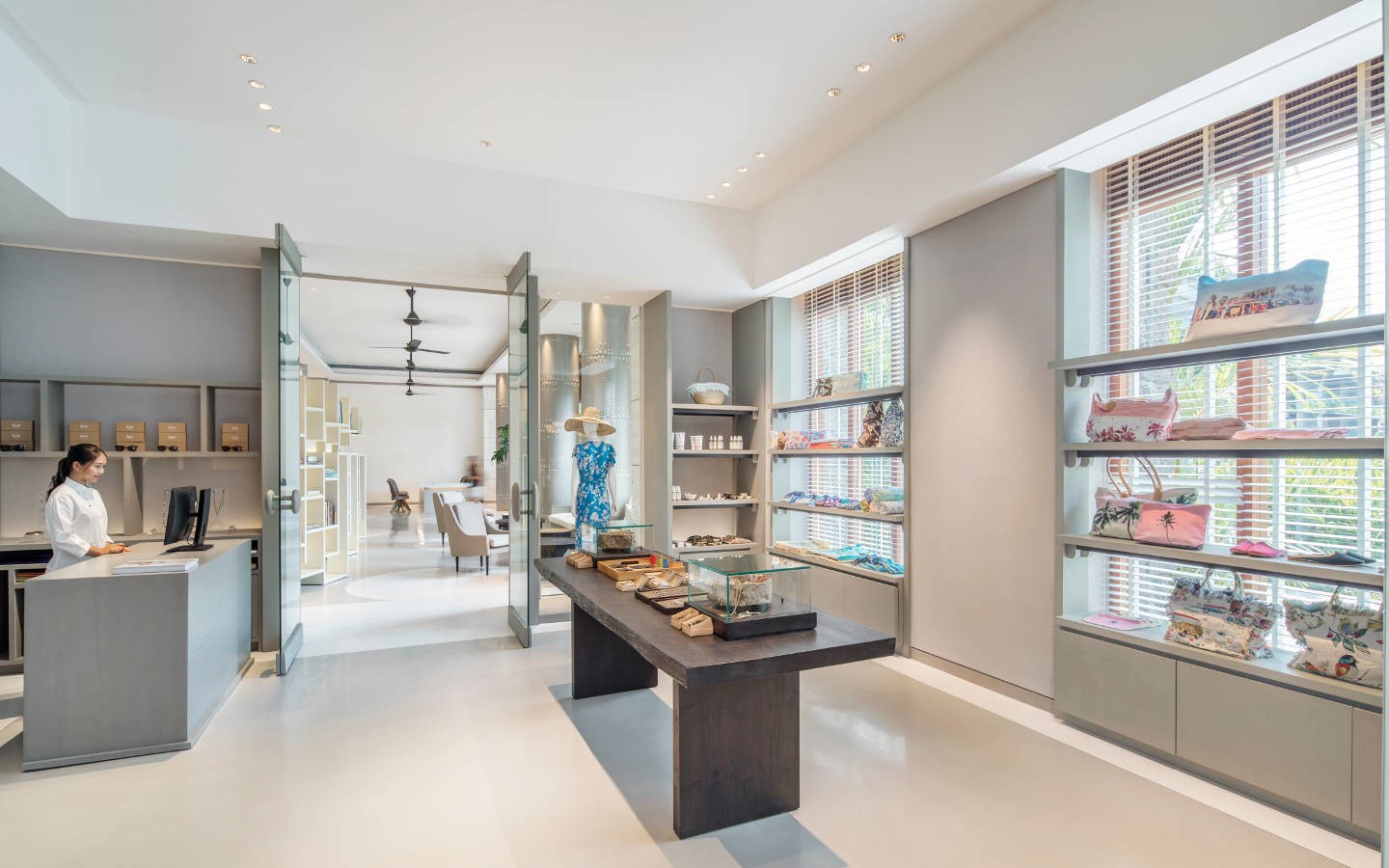 Peter Pan