Aman – Amanwana Moyo island Sumbawa 全新價位 til 31/Mar/2023 & Stay 4N pay 3N til 30/Nov/2022 OK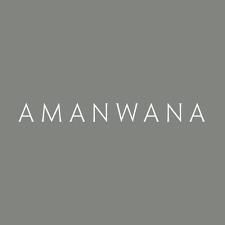 << Amanwana Moyo Island Sumbawa 全新價位 til 31/Mar/2023 & Stay 4N pay 3N til 30/Nov/2022 >>
Aman不是貴族的專利,尤其是印尼的Aman,是讓您入門體驗Aman服務的最輕鬆選擇。
作為自然天堂,Amanwana是美麗的Moyo Island島上唯一的度假勝地,Moyo Island是Floes Sea名副其實的伊甸園。俯瞰Amanwana Bay(受保護的海洋公園)碧綠的海水,這個荒野世外桃源僅提供12頂豪華賓客帳篷,提供全膳住宿,並且可以享受印度尼西亞最好的水肺潛水scuba diving和浮潛snorkelling。
A. 全新價位 til 31/Mar/2023
B. 最新促銷-
Amankila       Min 3N促銷價 til 31/Mar/2023
Amandari      Min 2N促銷 til 31/Mar/2023
                          全包式促銷(Min 3N) til 31/Mar/2023
Aman Villa at Nusa Dua     Min 4N促銷 til 31/Mar/2023   
                           全包式促銷(Min 2N) til 31/Mar/2023 
Amanjiwo      Min 2N促銷 til 31/Mar/2023
A Journey through Java with Amanjiwo      最新促銷 til 26/Dec/2022
Amanwana    全新價位 til 31/Mar/2023
Stay 4N pay 3N(30/Sep/2022-09/Oct/2022 & 10-30/Nov/2022)
Amandira      全新價位 til 31/Mar/2023
有興趣者 請洽Casa Chen 0932-043913, mail to casachen@neverneverlandinbali.com
房價基本服務及Honeymoon好禮  請連結
Aman Complimentary_Benefit_and_HM_Amenities_2019-2020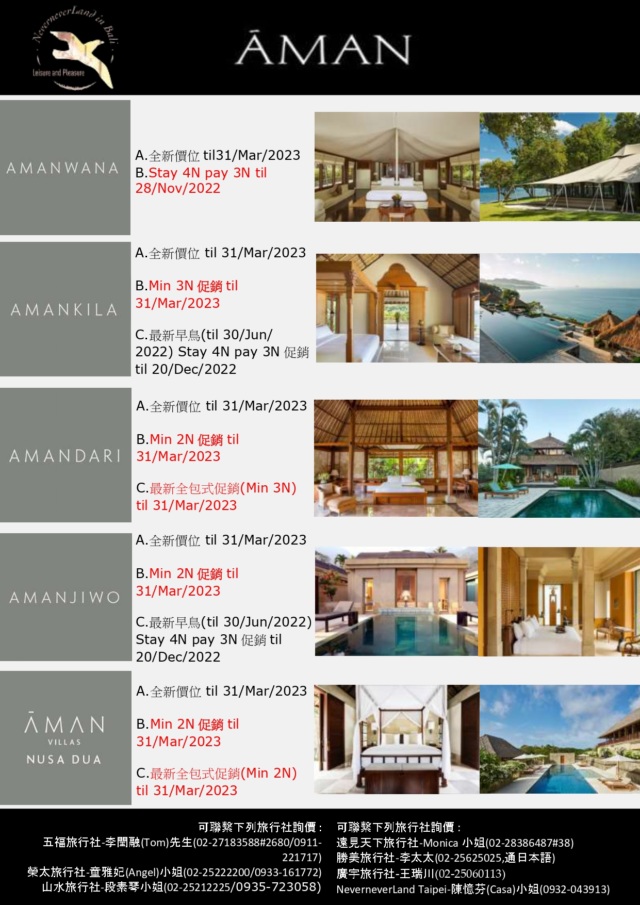 Amanwana –
這個位在Sumbawan群島上方Moyo小島上唯一飯店,僅提供10頂Ocean Tent, 2頂Jungle Tent, 房費含全日餐點,一整個世外桃源;
Jungle Tent                 
Ocean Tent                  
A.全新價位 til 31/Mar/2023
B.Stay 4N pay 3N(30/Sep/2022-09/Oct/2022 & 10-30/Nov/2022)
PS: Check in date – 30/Sep/2022-06/Oct/2022 & 10/Nov/2022-27/Nov/2022)
有興趣者 請洽Casa Chen 0932-043913, mail to casachen@neverneverlandinbali.com
https://www.aman.com/resorts/amanwana
連結右側 可了解Guest Direction  AMANWANA 
Bali自12/Dec/2019起暫停飛往Moyo Island的Amanwana, 需改訂商業航班飛至Sumbawa大島,再轉搭Aman豪華遊艇前往Amanwana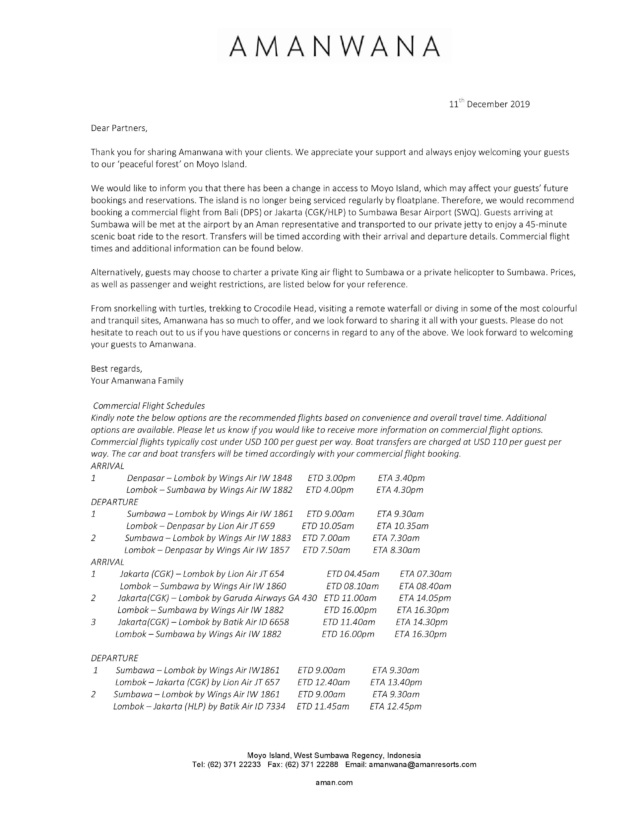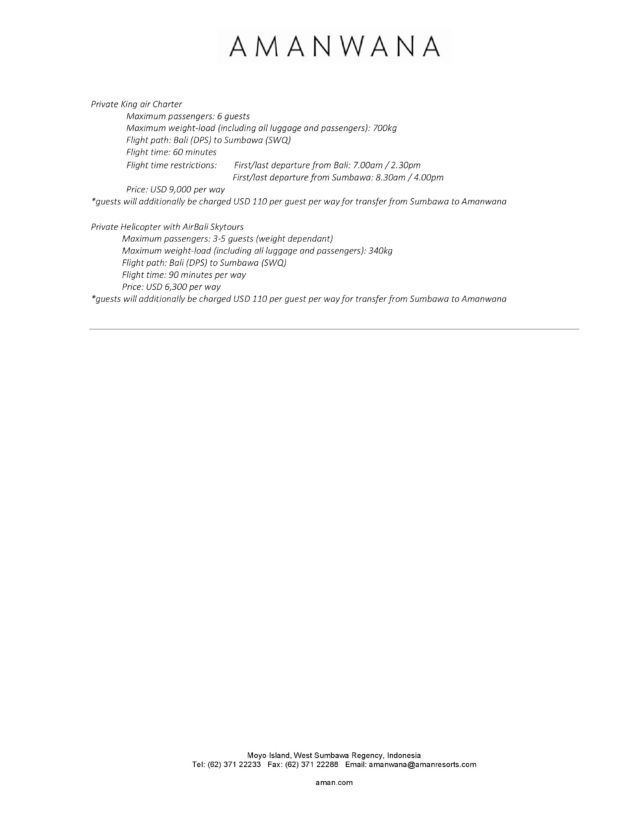 亦可選擇直升機抵達Amanwana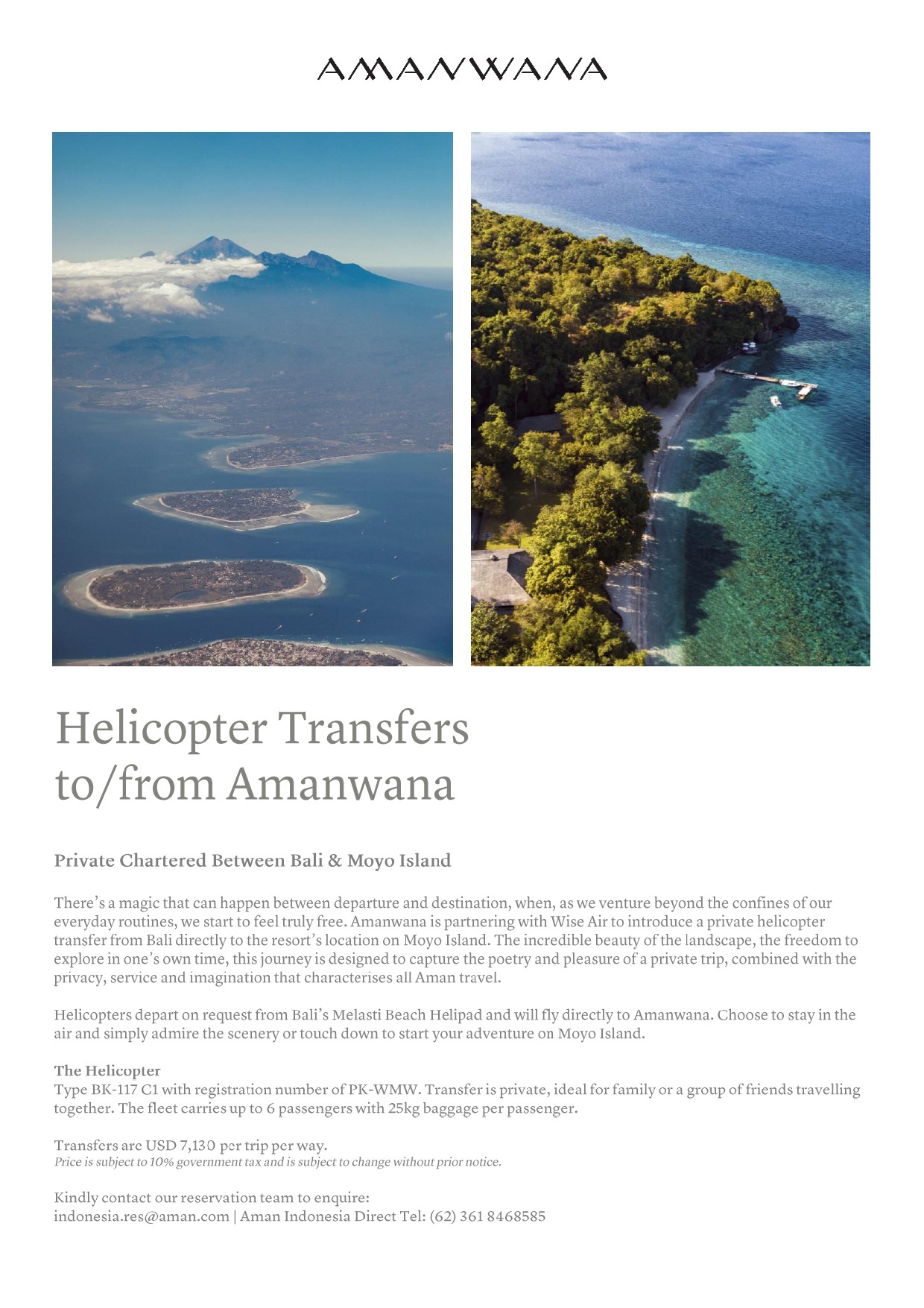 MOYO ISLAND, INDONESIA – Amanwana
作為自然天堂,Amanwana是美麗的Moyo Island島上唯一的度假勝地,Moyo Island是Floes Sea名副其實的伊甸園。俯瞰Amanwana Bay(受保護的海洋公園)碧綠的海水,這個荒野世外桃源僅提供12頂豪華賓客帳篷,提供全膳住宿,並且可以享受印度尼西亞最好的水肺潛水scuba diving和浮潛snorkelling。
Accommodation – Tents at Amanwana
Amanwana的帳篷套房以Flores Sea沿岸自然保護區鬱鬱蔥蔥的叢林樹葉為後盾,將荒野體驗與現代奢華相結合。
對於個人預訂,Amanwana的帳篷套房可在以下日期使用; 2021年12月28日至2022年1月3日、2月28日至3月5日、4月14日至19日、4月29日至5月5日和2022年5月30日至6月4日。
Jungle Tent –
享受熱帶森林樹冠下寧靜的叢林環境。
在寧靜的叢林環境中,以樹葉為後盾,在熱帶樹冠下,每個58平方米(624平方英尺)的叢林帳篷都提供野外體驗,同時又不失舒適。 寬大的落地窗將迷人的景色盡收眼底,一張特大號床和兩張大轉角沙發構成了寬敞的起居區,提供充足的休息空間。 印尼藝術品和優雅的家具裝飾著這個空間,而硬木地板和珊瑚石則將室外帶入了室內。大型浴室和空調完善了Jungle Tent,營造出獨特的島嶼度假勝地。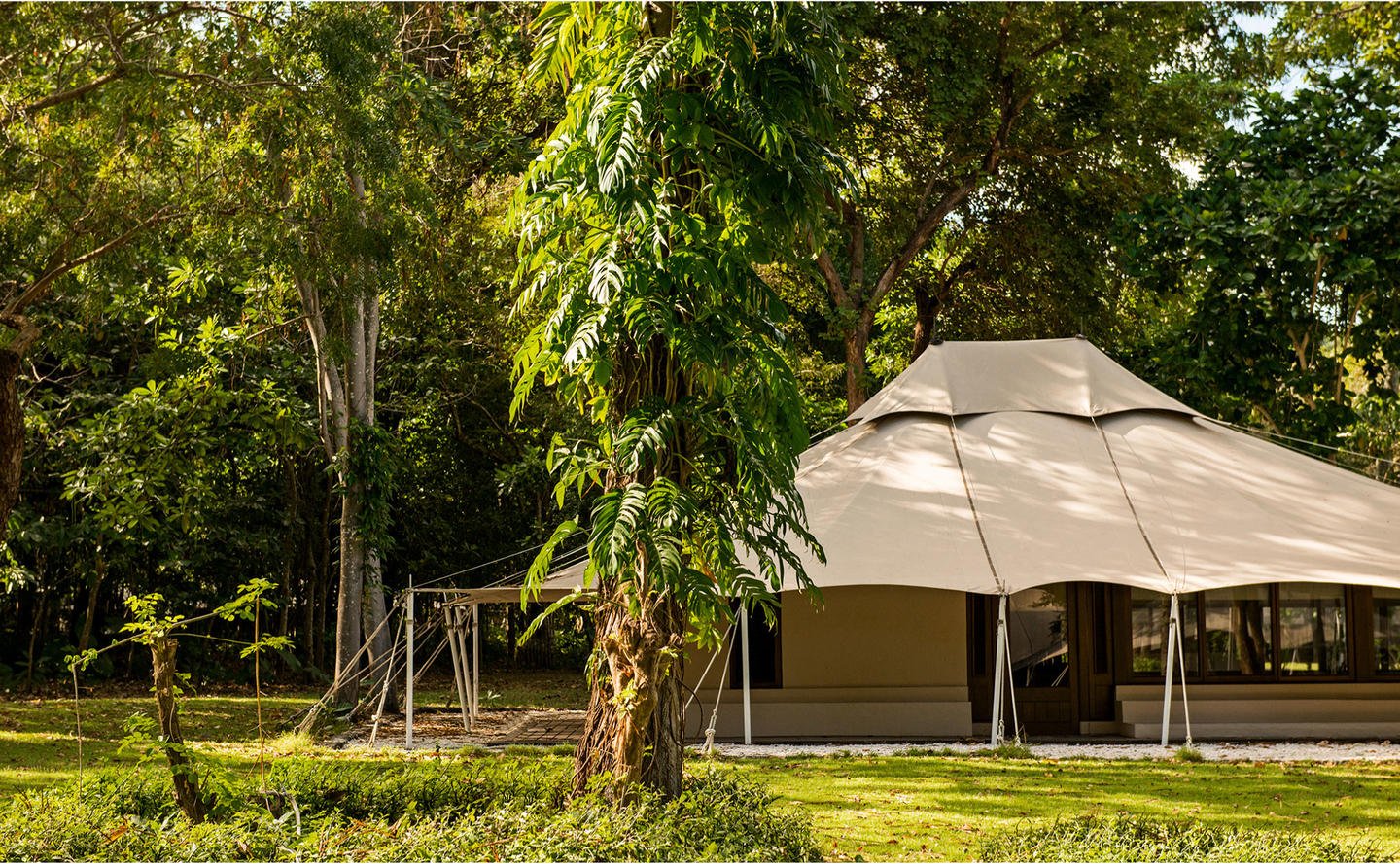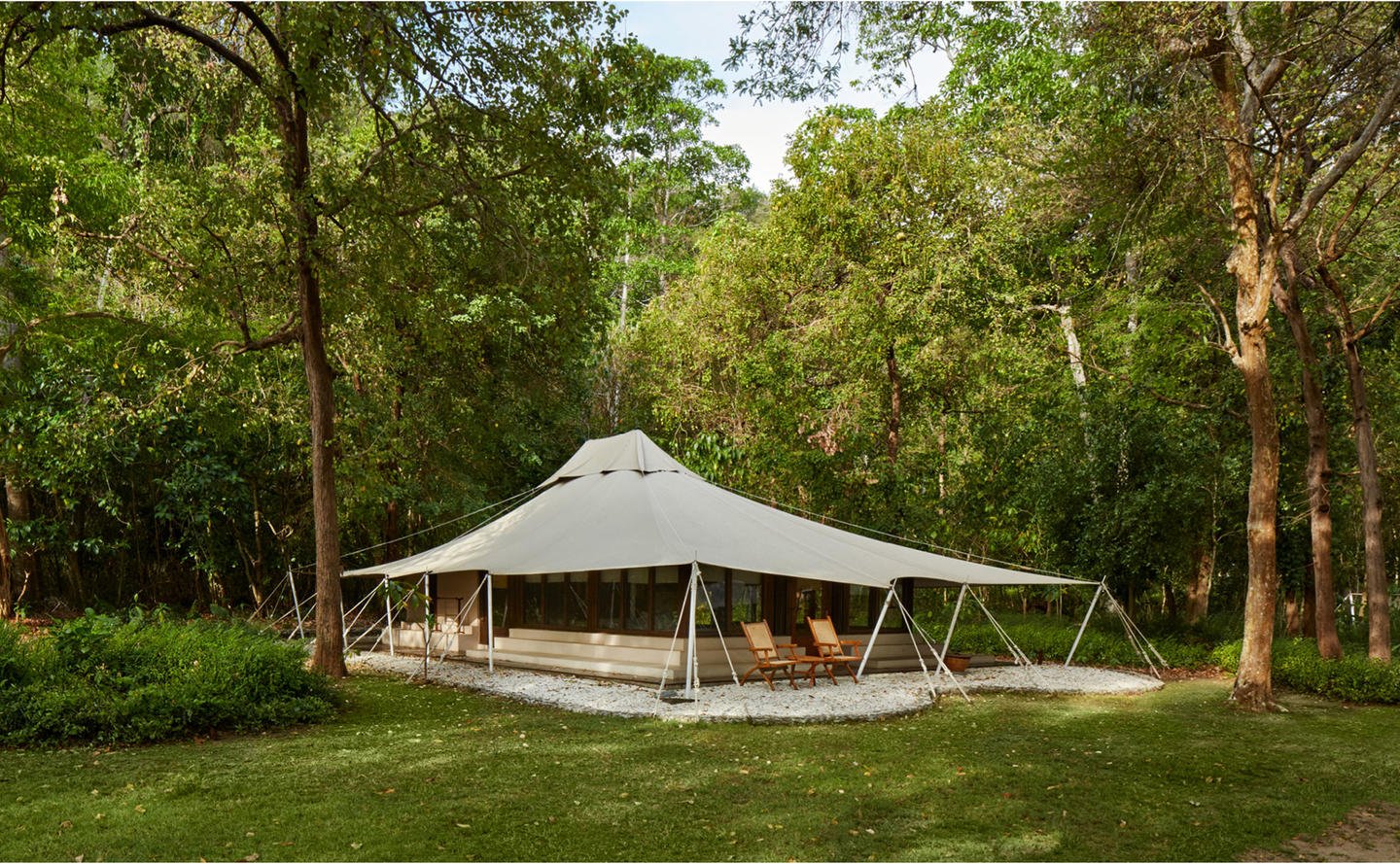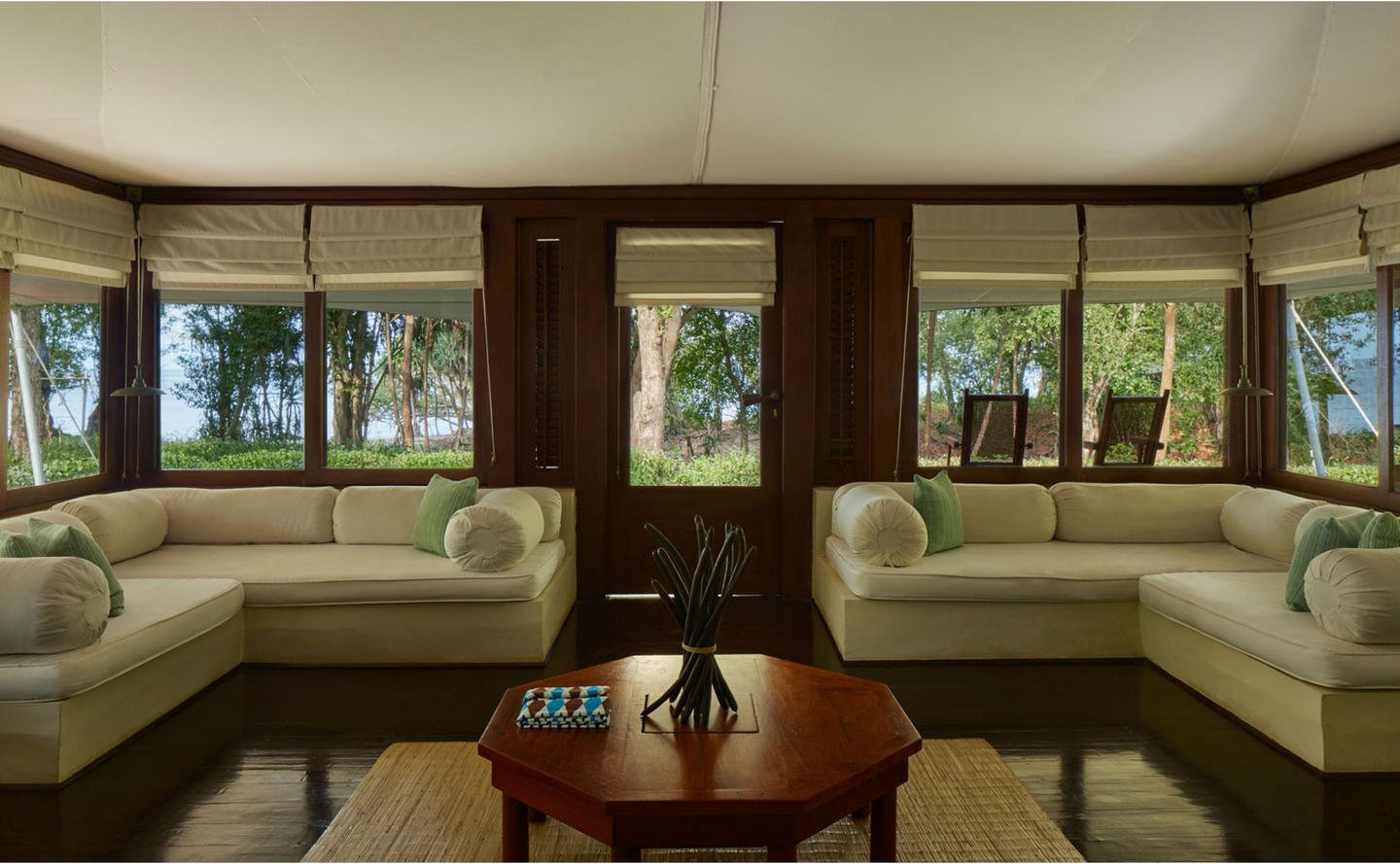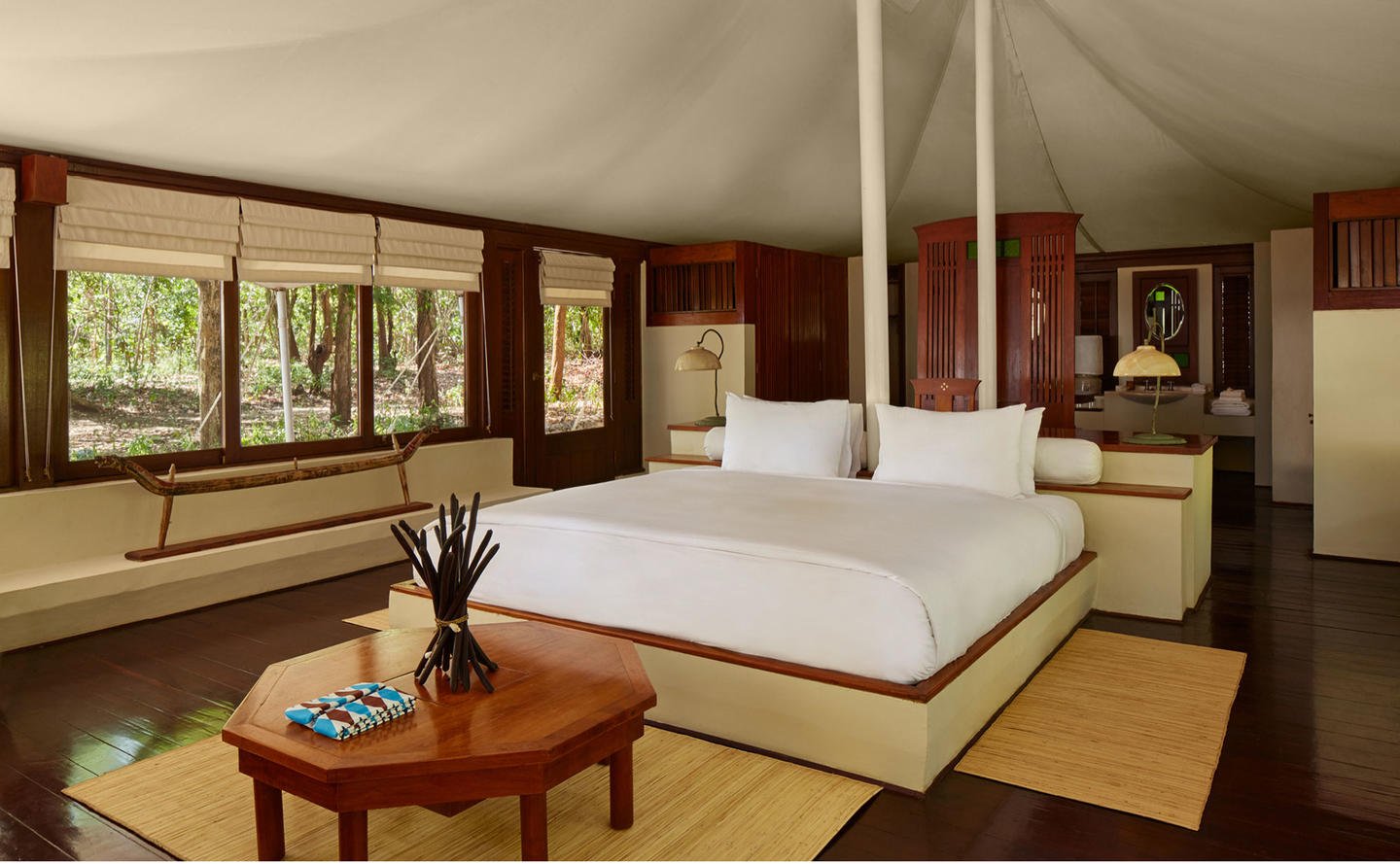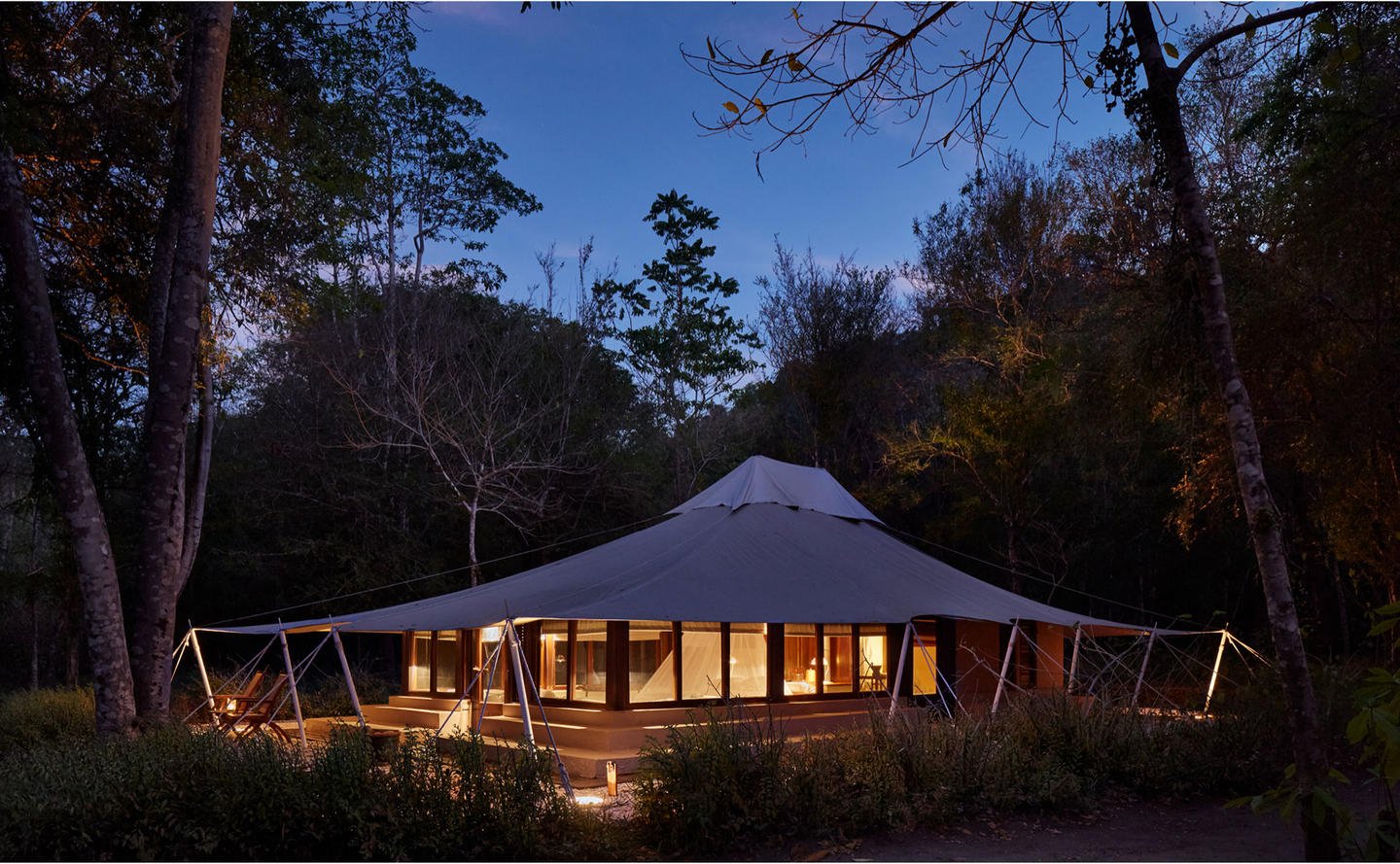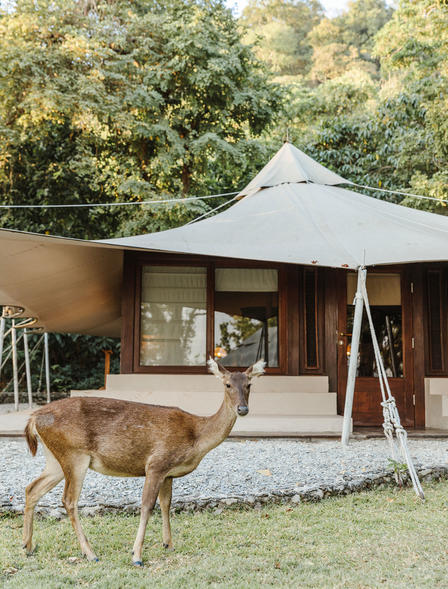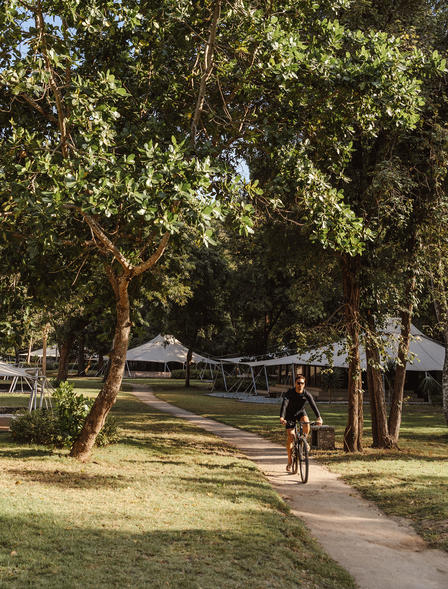 Jungle views
Large picture windows
King-size bed
Writing desk
Two large corner sofas
Spacious living area with facing divans
Large bathroom
Indonesian island artwork
Hardwood flooring
Hardwood deck with coral stone surrounds
Air conditioning
Wi-Fi
Ocean Tent –
從享有海景的白色沙灘返回。
58平方米(624平方英尺)的海洋帳篷遠離白色沙灘,可欣賞到Flores Sea沿岸的海景。被森林植物包圍,在大樹冠下,畫窗勾勒出周圍的景色,而在裡面,一張特大號床、帶兩個轉角沙發的大起居空間和一間寬敞的浴室提供了一個舒適的荒野度假勝地。印度尼西亞島嶼藝術品搭配木材和珊瑚石等材料,營造出尊重周圍環境的寧靜空間。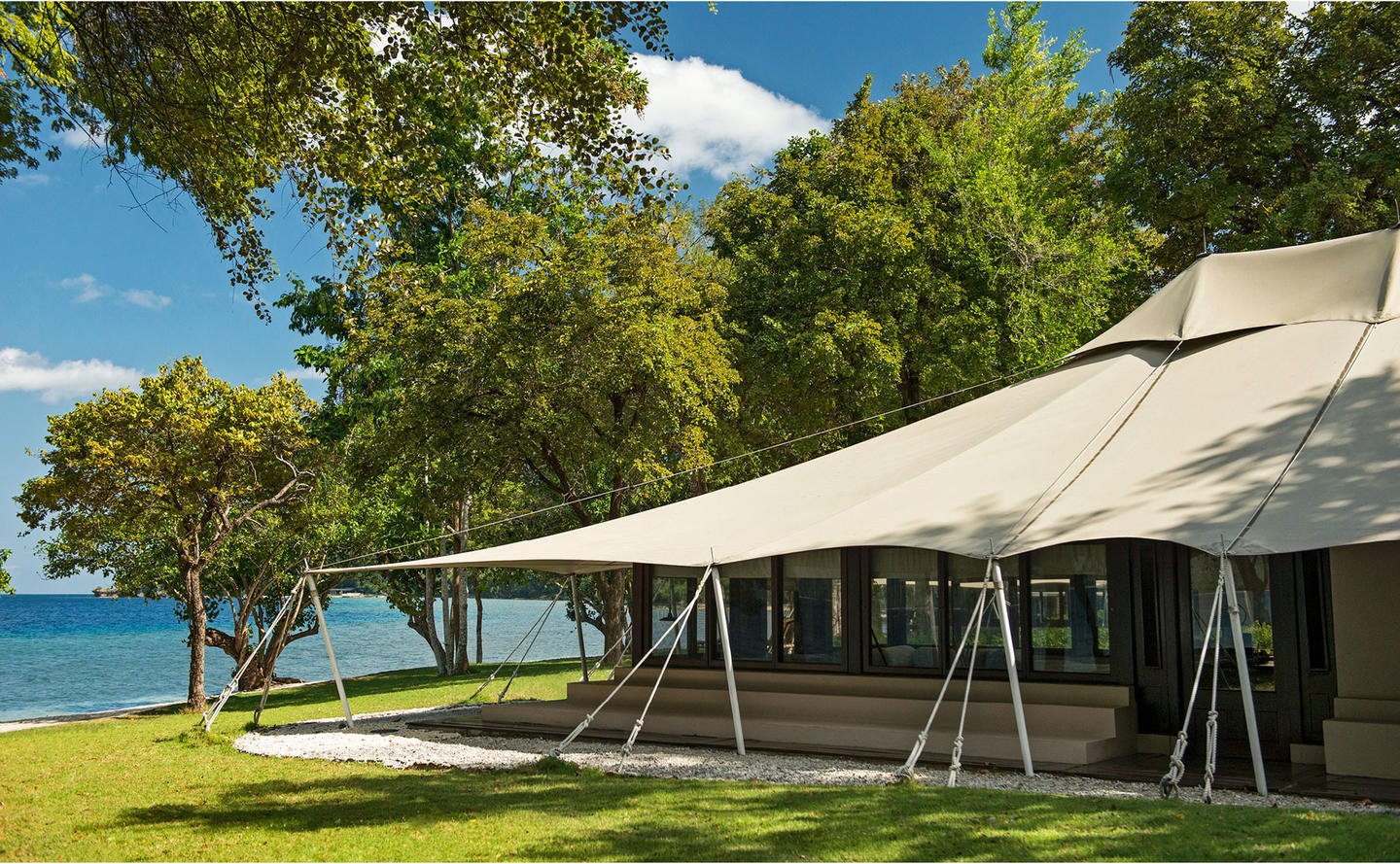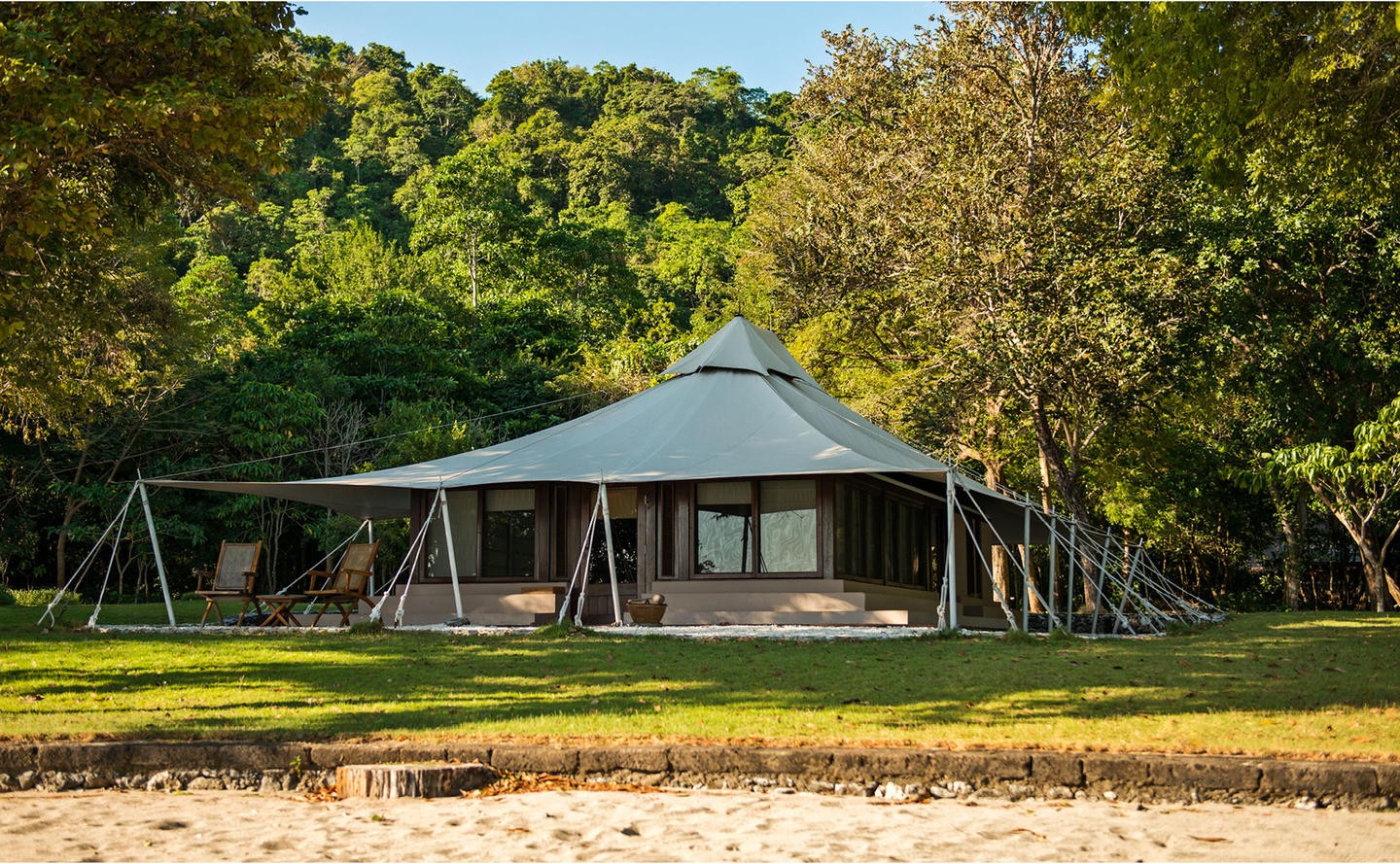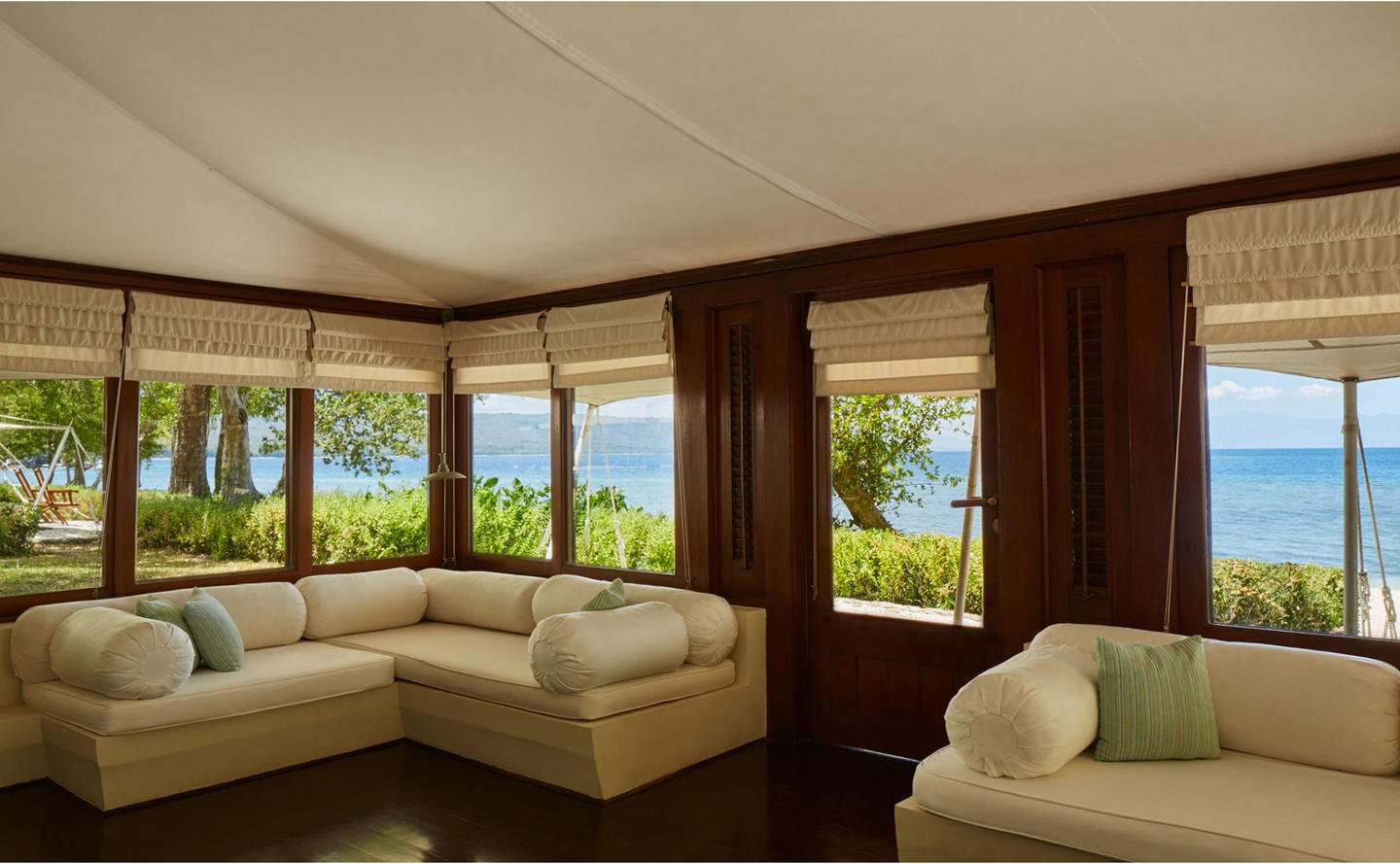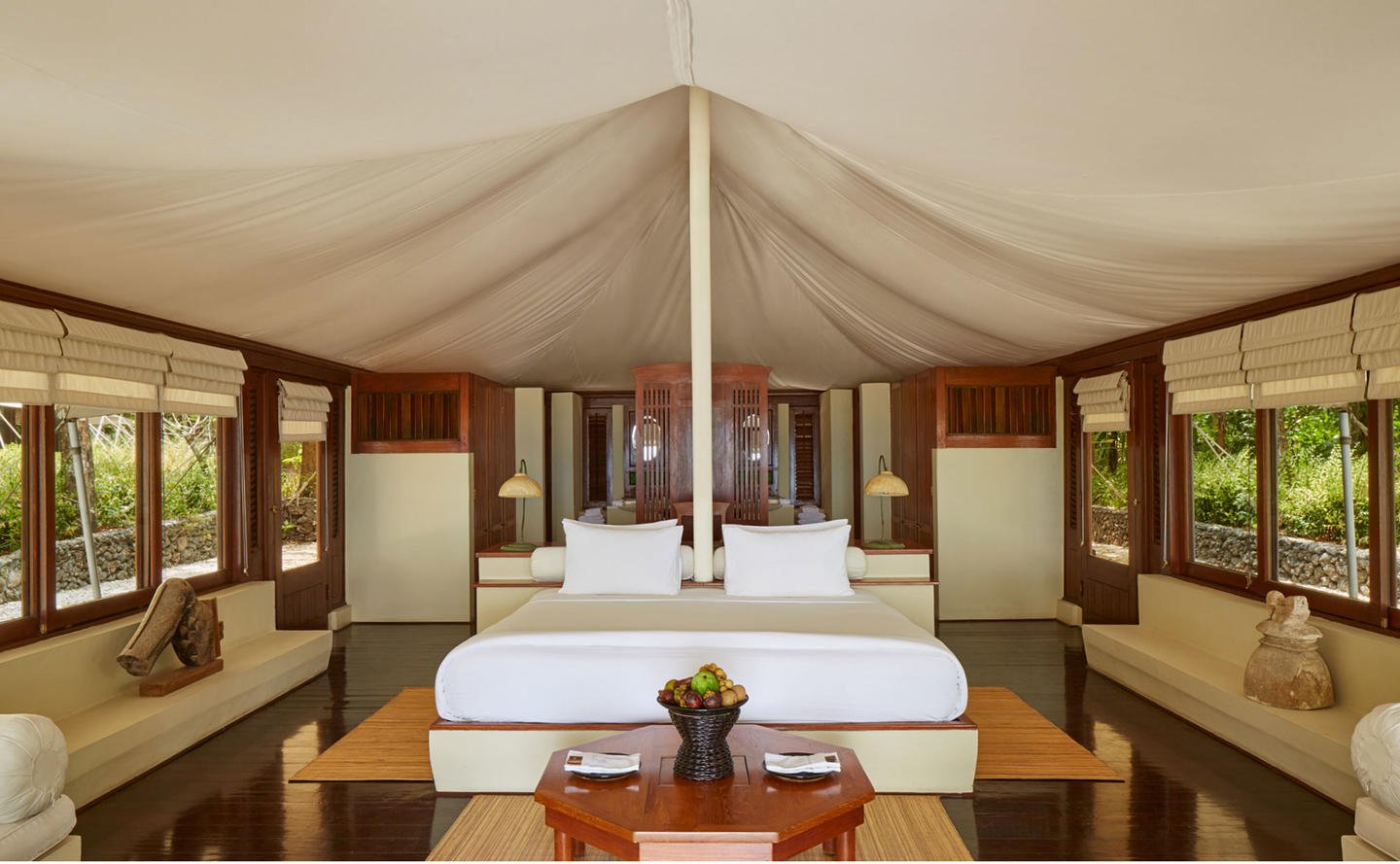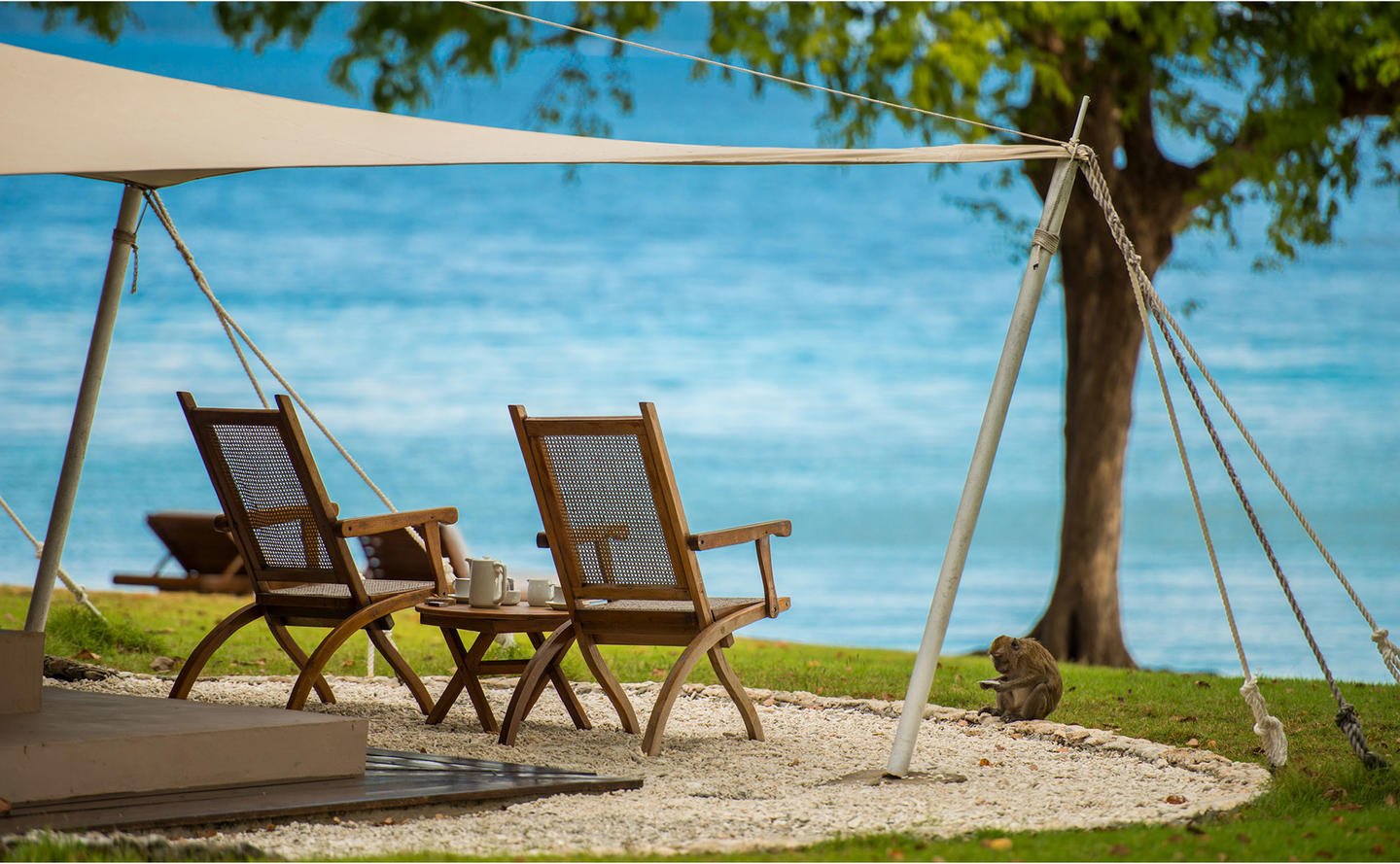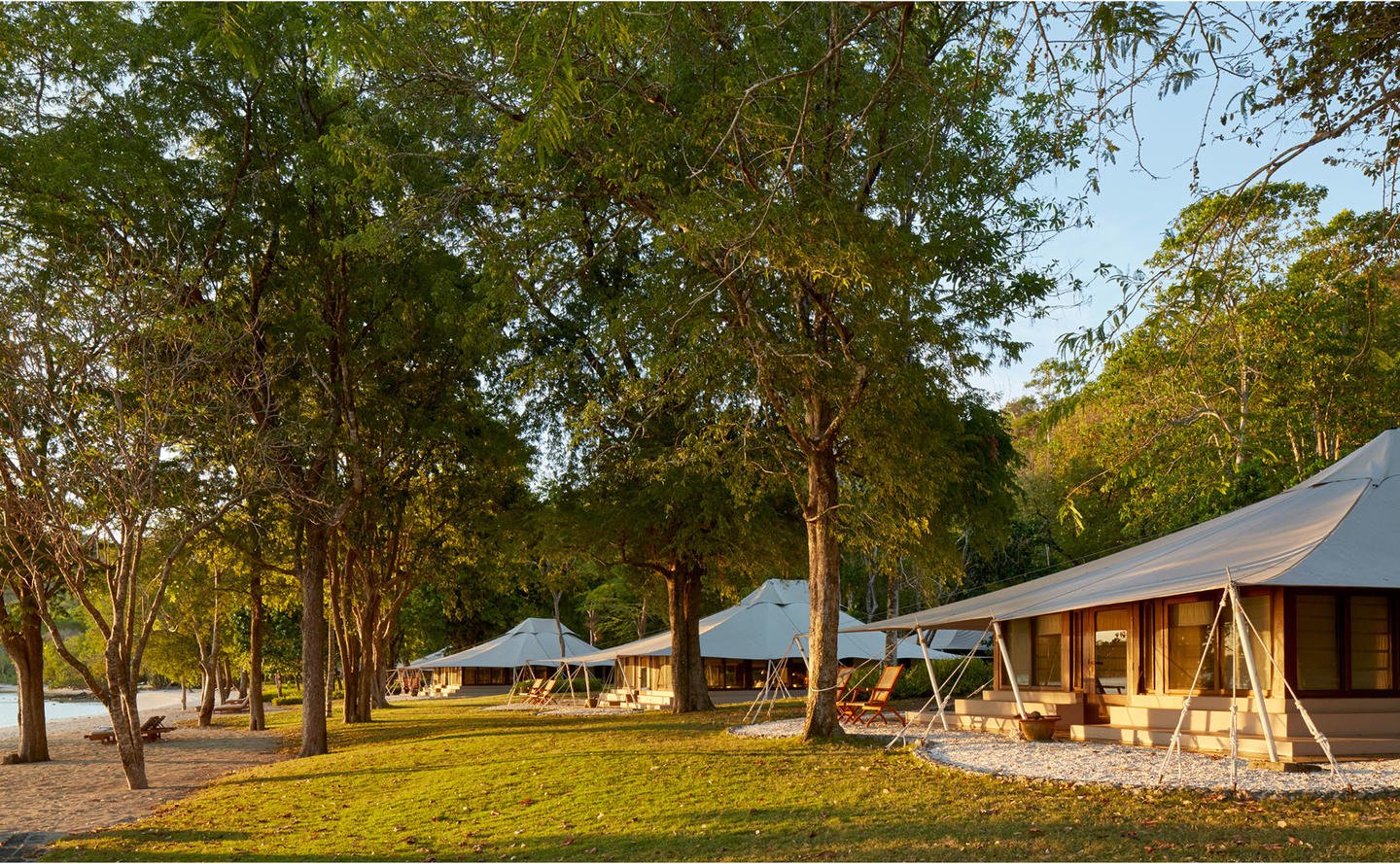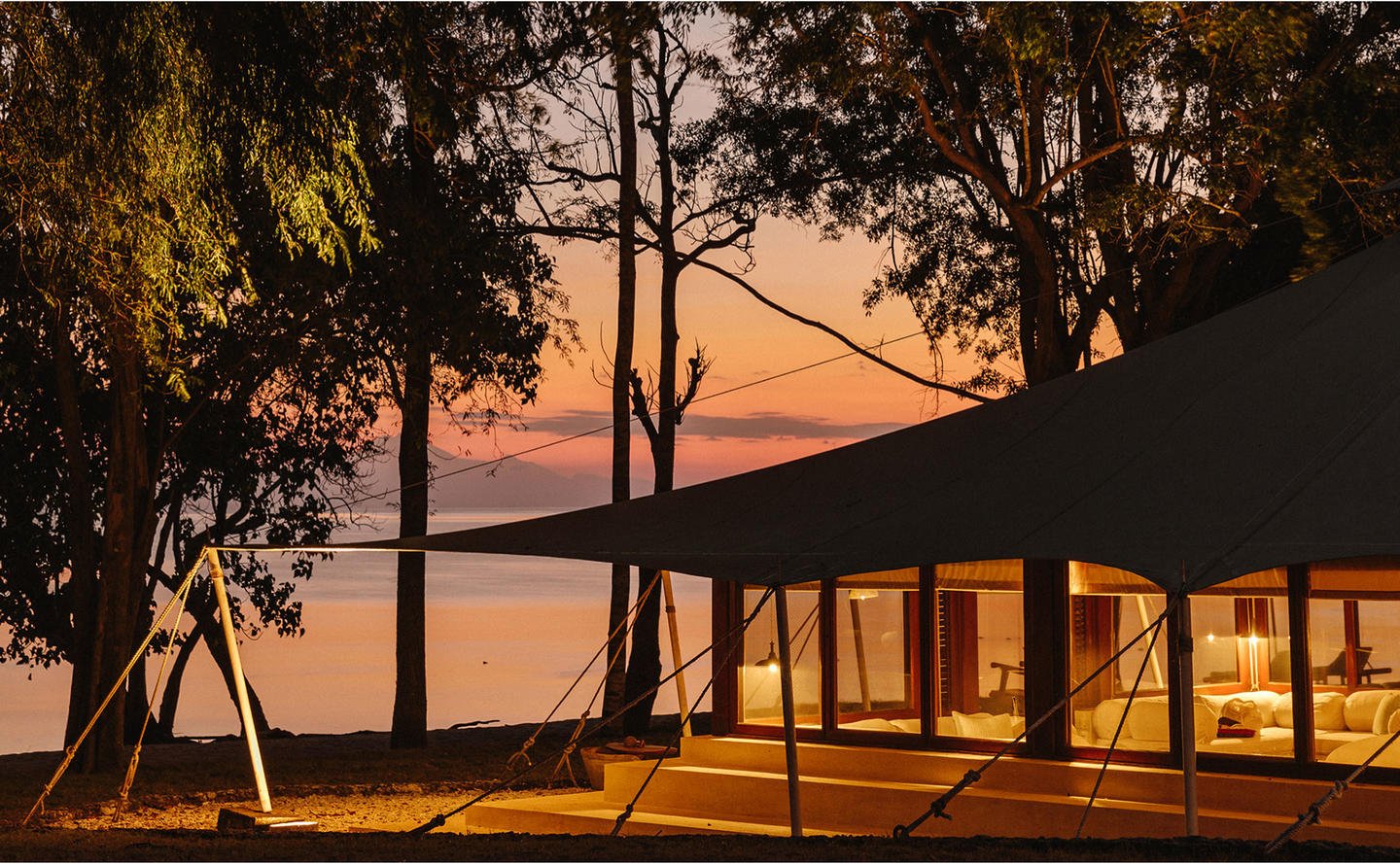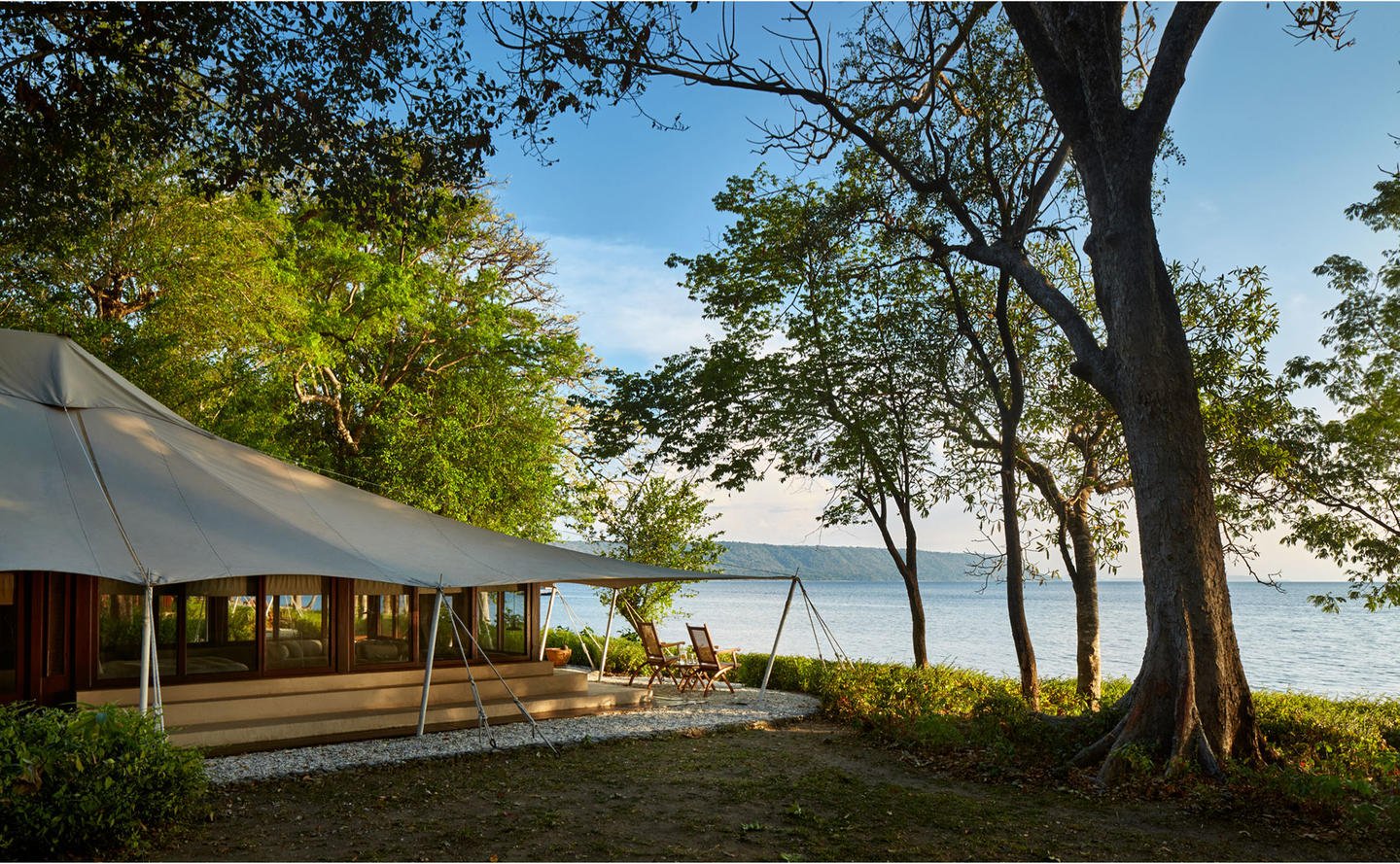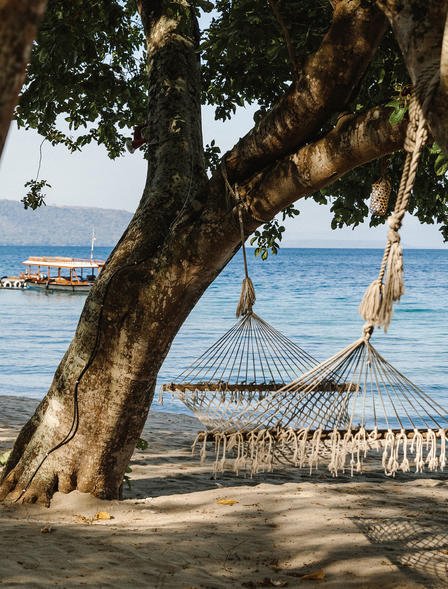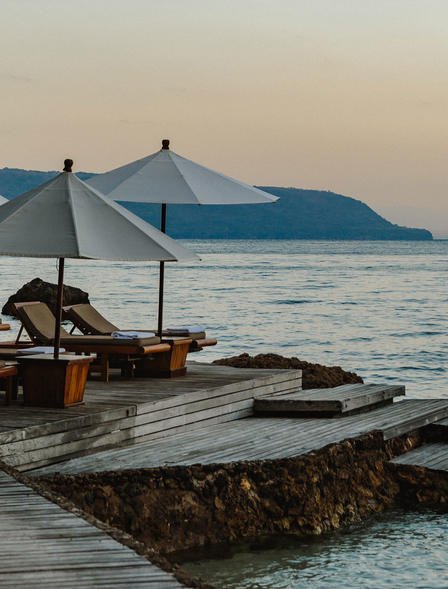 Ocean views
Large picture windows
King-size bed
Writing desk
Two large corner sofas
Spacious living area with facing divans
Large bathroom
Indonesian island artwork
Hardwood flooring
Hardwood deck with coral stone surrounds
Air conditioning
Wi-Fi
Dining at Amanwana
餐廳俯瞰Flores Sea、Medang Island和Sumbawa山脈,供應新鮮簡單的美食,其中大部分是用島上種植或飼養的產品製成的。 當天捕獲的漁船直接來自漁船,是每日菜單的一大亮點,可根據個人口味量身定制。
Garden (and sea) to table –
度假村自己的花園生產廚房使用的許多蔬菜、水果和香草,而新鮮的海鮮則直接從漁船上運來,菜餚具有傳統的印度尼西亞風味和島上最好的烹飪特色。
Sunsets that require a cocktail –
黃昏時分的彩虹色讓您有機會在酒吧品嚐新雞尾酒,或者在日落點享受幽靜的日落,在火山脊頂上,地平線一覽無餘。
Atmospheric al fresco dining –
日落時分在海邊用餐,四周被燈籠環繞,腳趾浸入沙中。 在海灘上享受浪漫的篝火晚宴或在Amanwana Bay享受星光晚餐巡遊。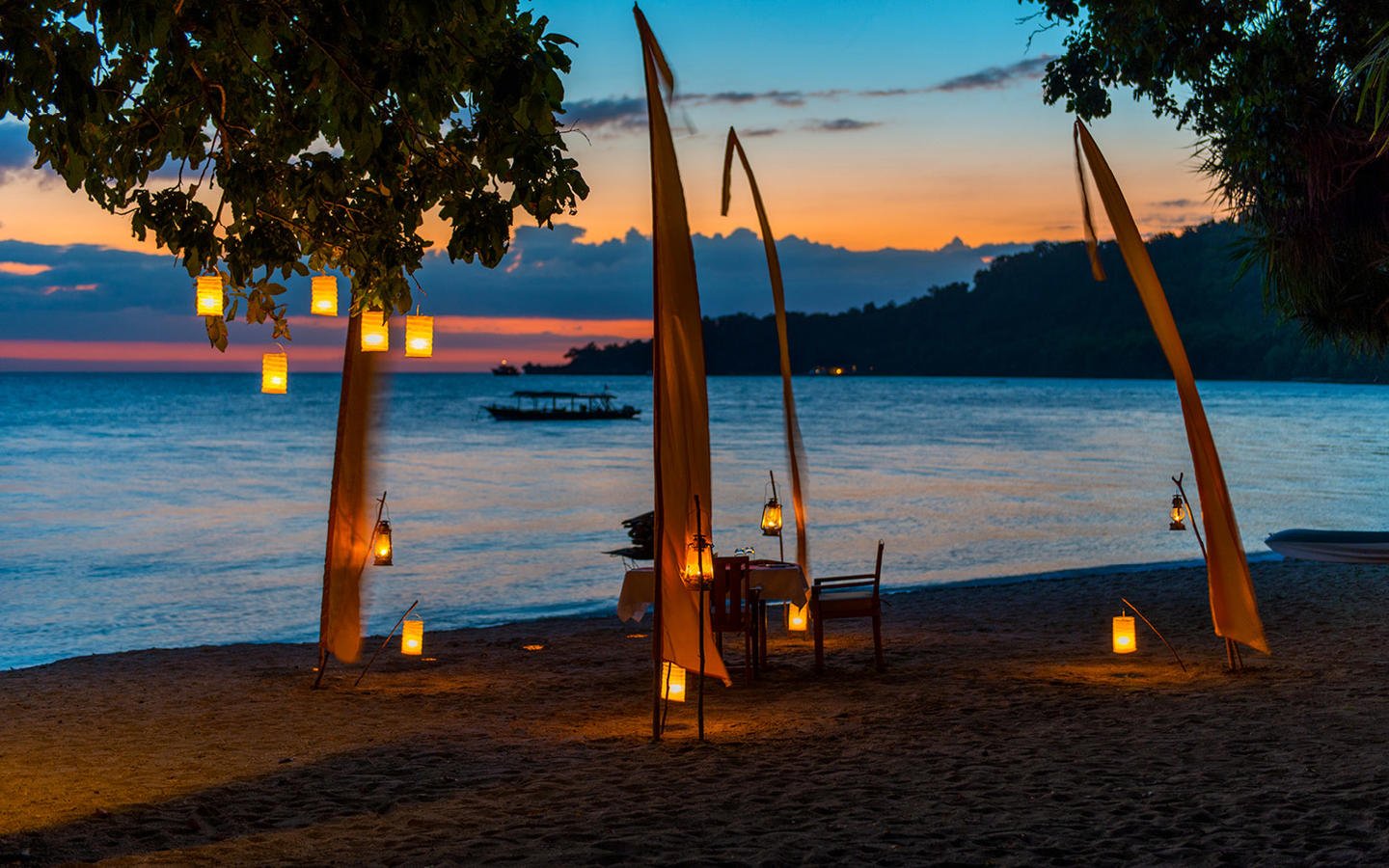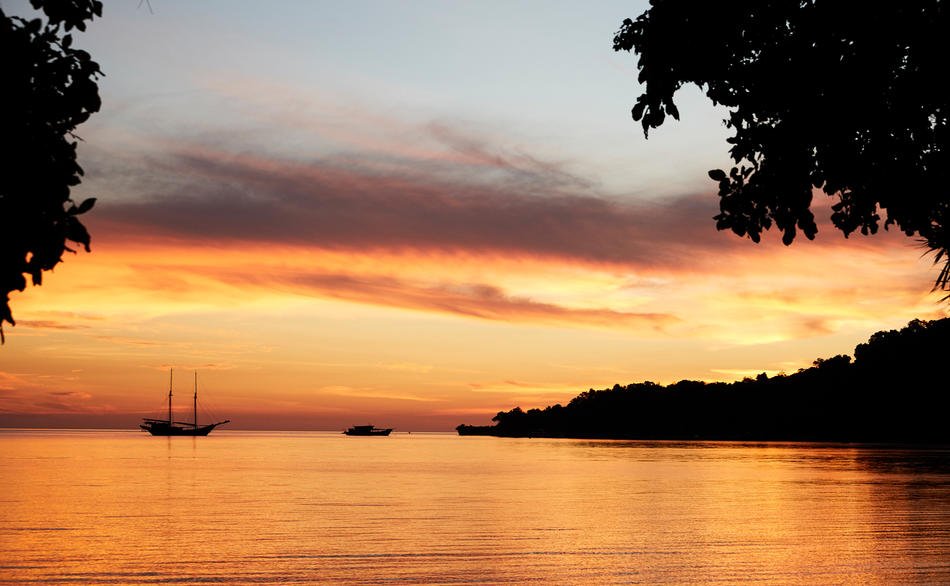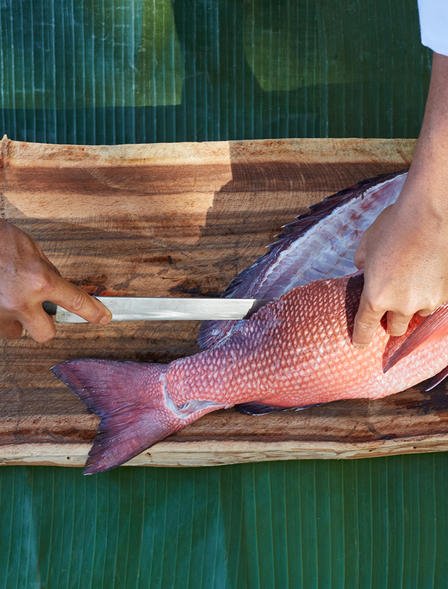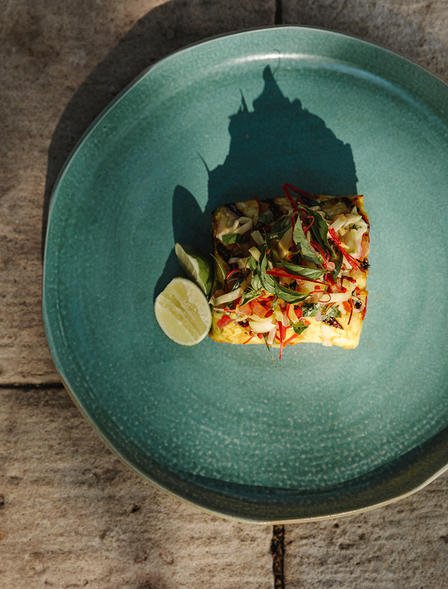 Wellness & Fitness at Amanwana
Amanwana的SPA中心是一個被時間遺忘的荒野世外桃源,四周環繞著碧綠的海水和Flores Sea未受破壞的珊瑚礁。在島上自然美景中,可以花時間和空間重新連接內在自我。不是傳統的SPA中心,Amanwana提供了一種制度和常規的替代方案。SPA中心的構思和創建將受印度尼西亞影響的技術與東西方的精華相結合。
Aman Signature Ritual – Purifying Massage –
The Purifying Rituals are informed by the powers of water, with its vitalising spiritual energy and cleansing ability. Incorporating ingredients such as juniper berry, rose geranium, raw honey and pearl, the treatments utilise their anti-ageing and nurturing characteristics.
Smoking Ceremony –
Each of Aman's Signature treatments begins with a traditional smoking ceremony, a gentle ritual that calms and centres in preparation for the treatment to come. Different smoke is used for each treatment, as different woods and resins have particular properties and healing powers.
Javanese Lulur Body Treatment –
This traditional Javanese cleansing treatment starts with a 60-minute Amanwana Massage. Afterwards, a white rice and turmeric herbal body scrub to soften the skin is applied, followed by honey yoghurt. The treatment finishes off with a soak in an herbal bath (lime, lemongrass, cinnamon, ginger) to calm the body and mind.
Spa features tranquil views of Amanwana Bay
Includes double treatment area with a large sunken tub and two double-treatment areas, all open-air with an outdoor shower
A perfect spot for both single and couple's treatments
Treatments can also be enjoyed in the dedicated Spa Tent or in the privacy of a guest tent
Fully air-conditioned Spa Tent features two massage beds, a bathtub, separate shower and toilet
Aman Signature Rituals and locally inspired treatments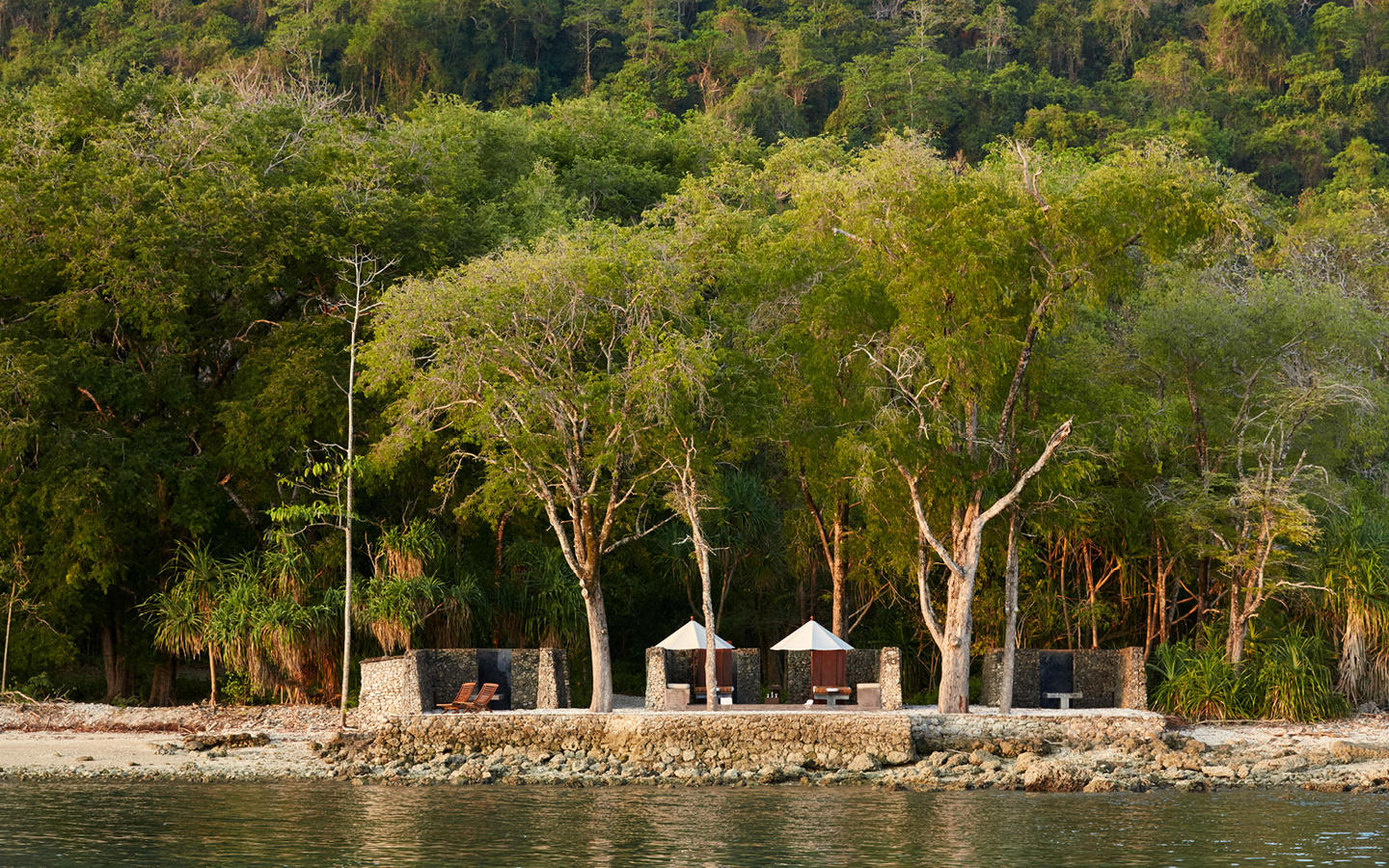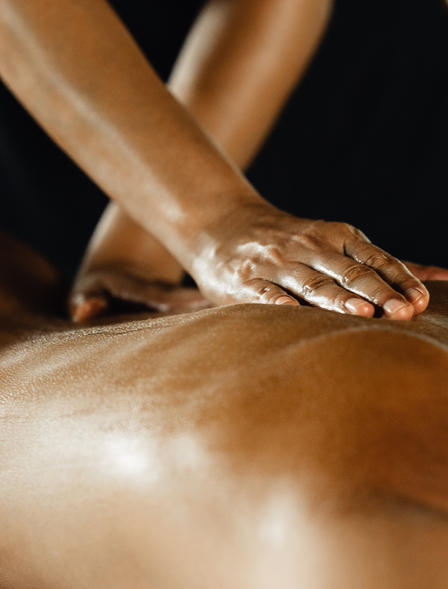 SPA MENU : Amanwana-Indonesia-Spa-Menu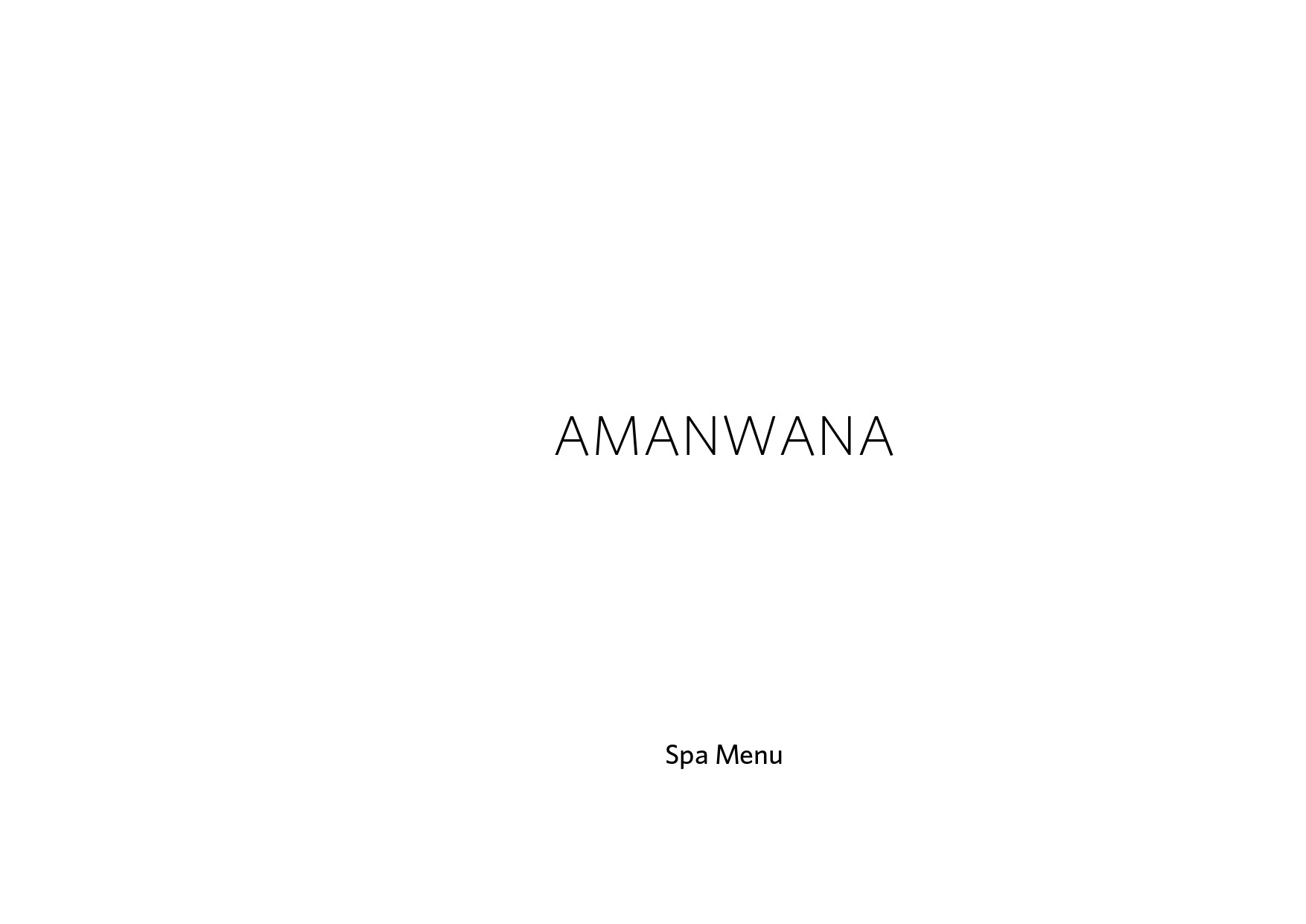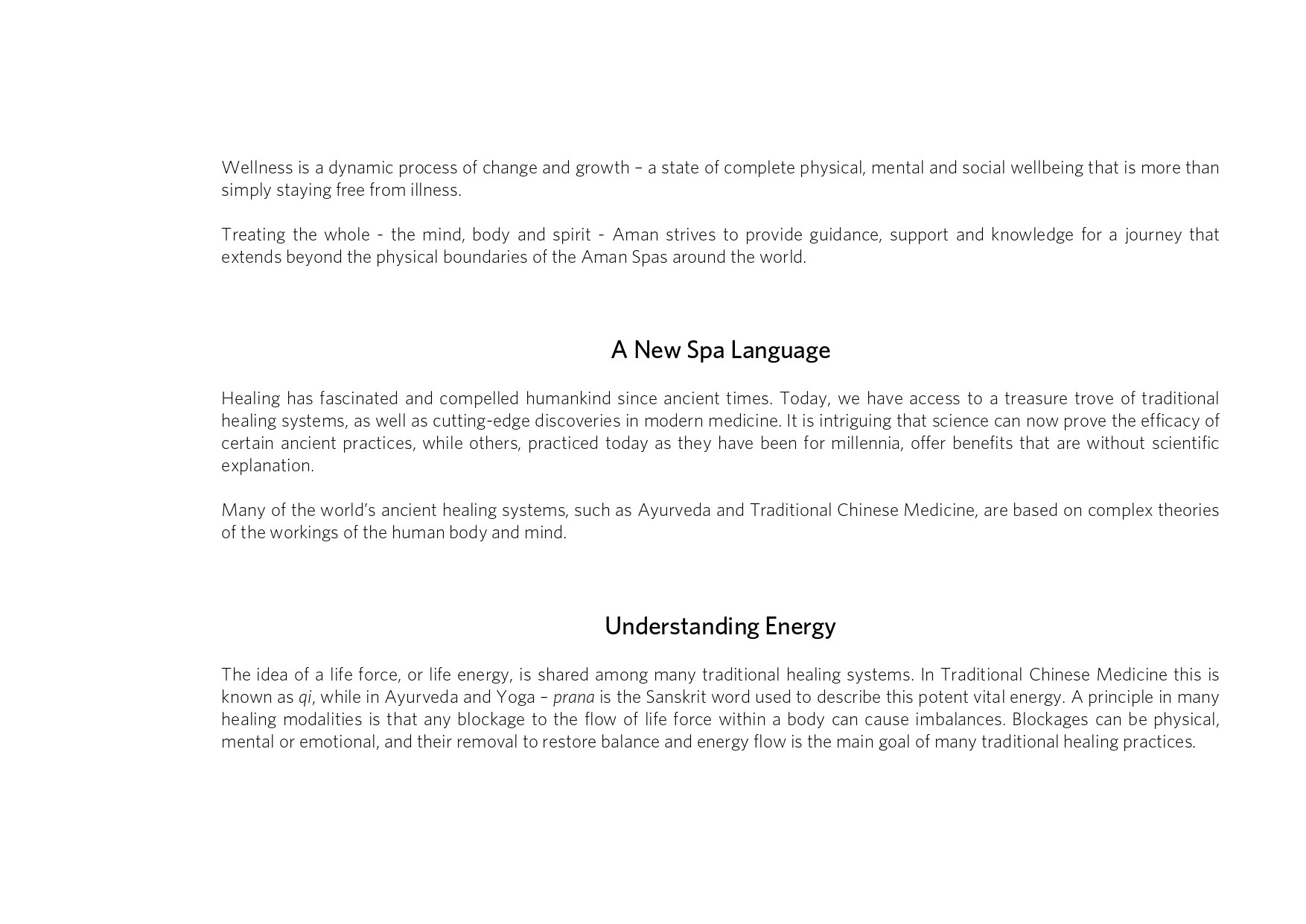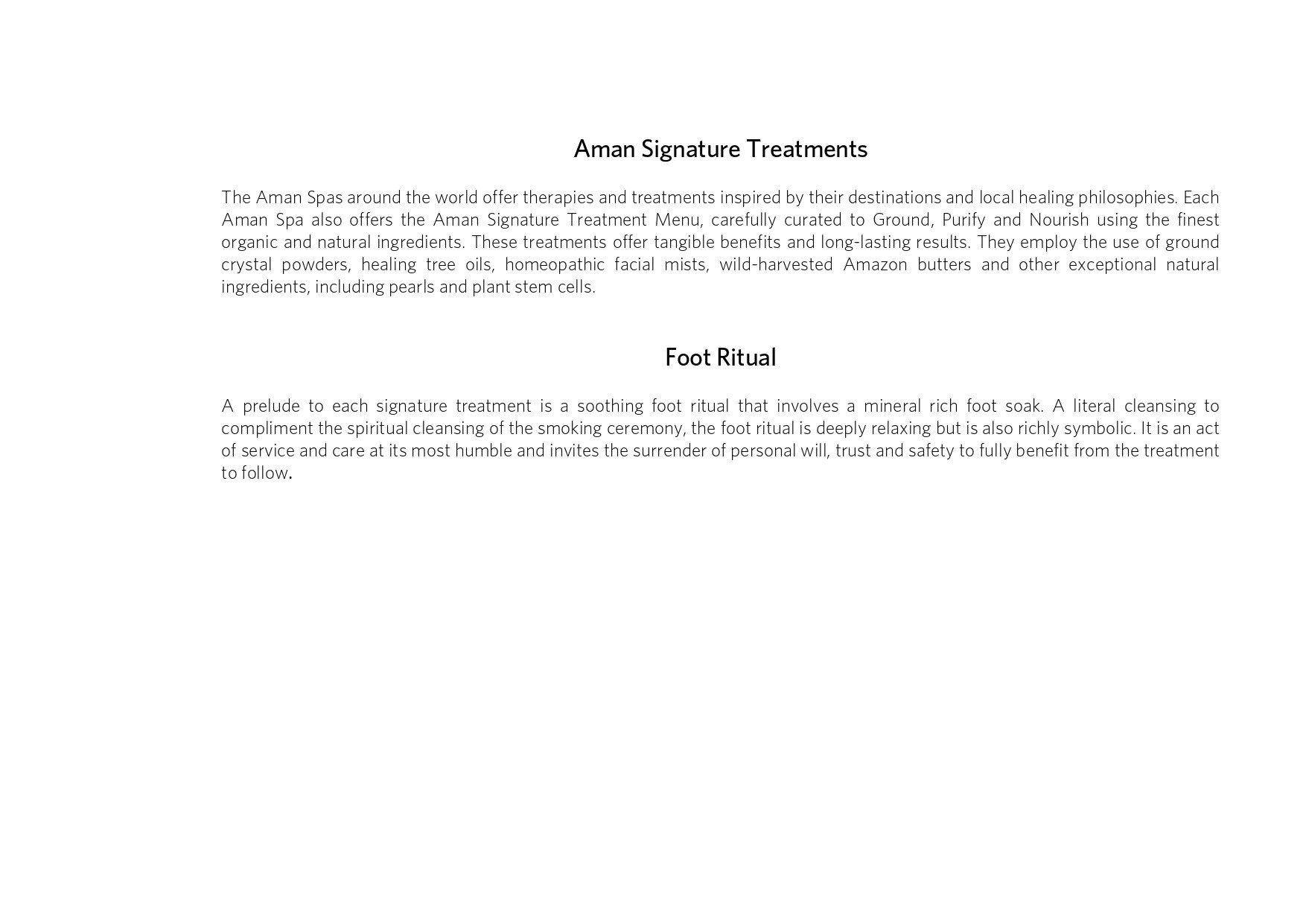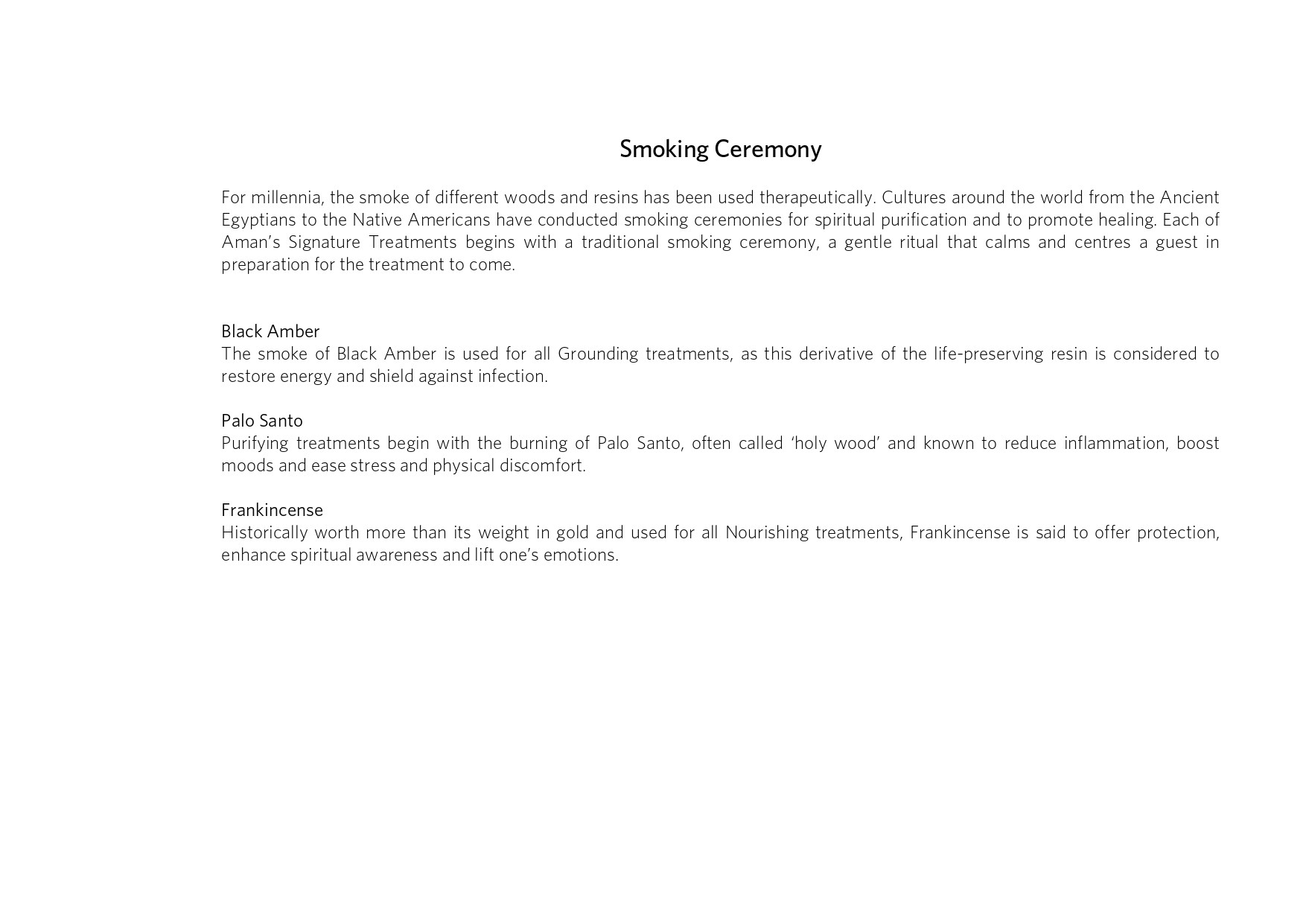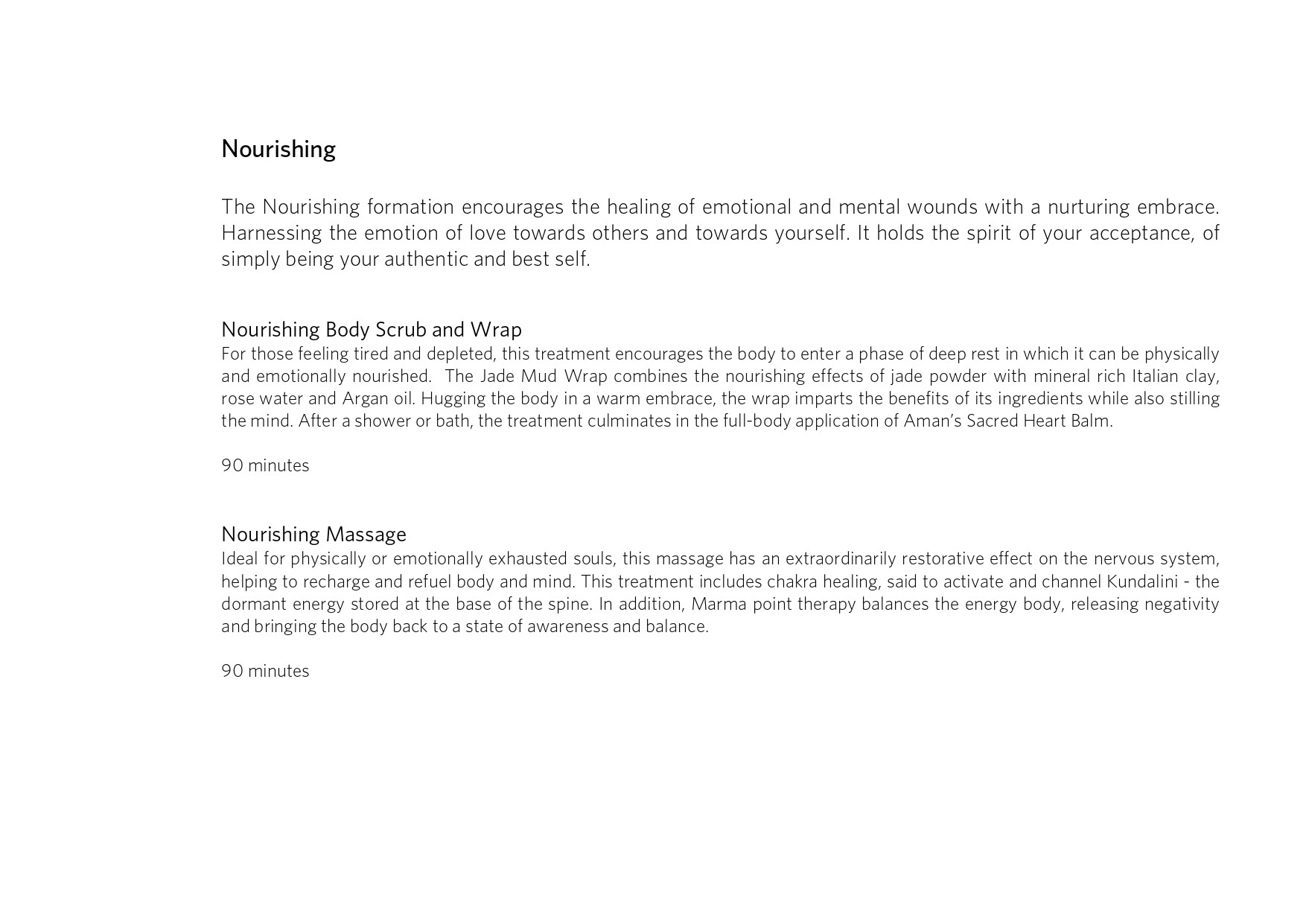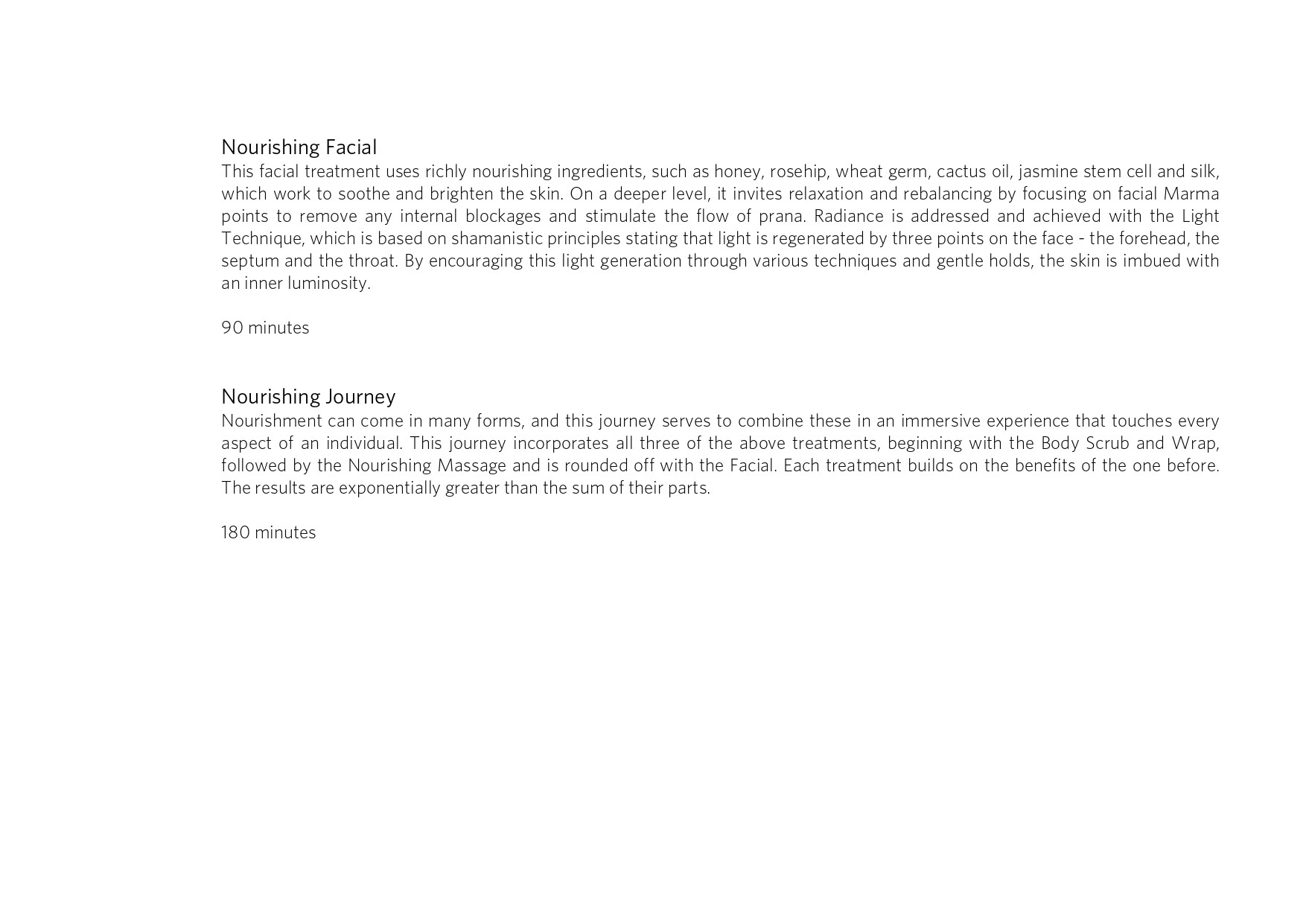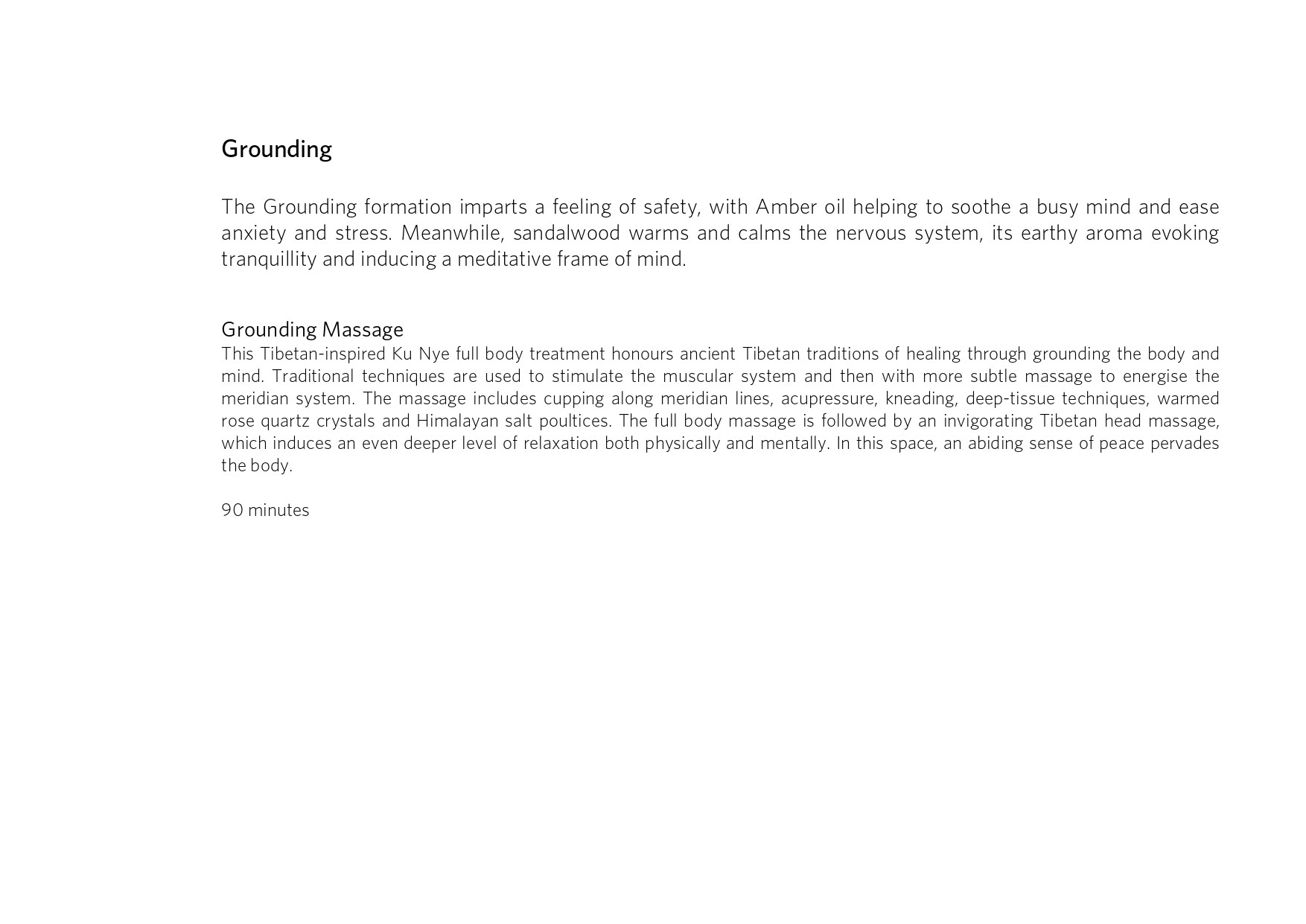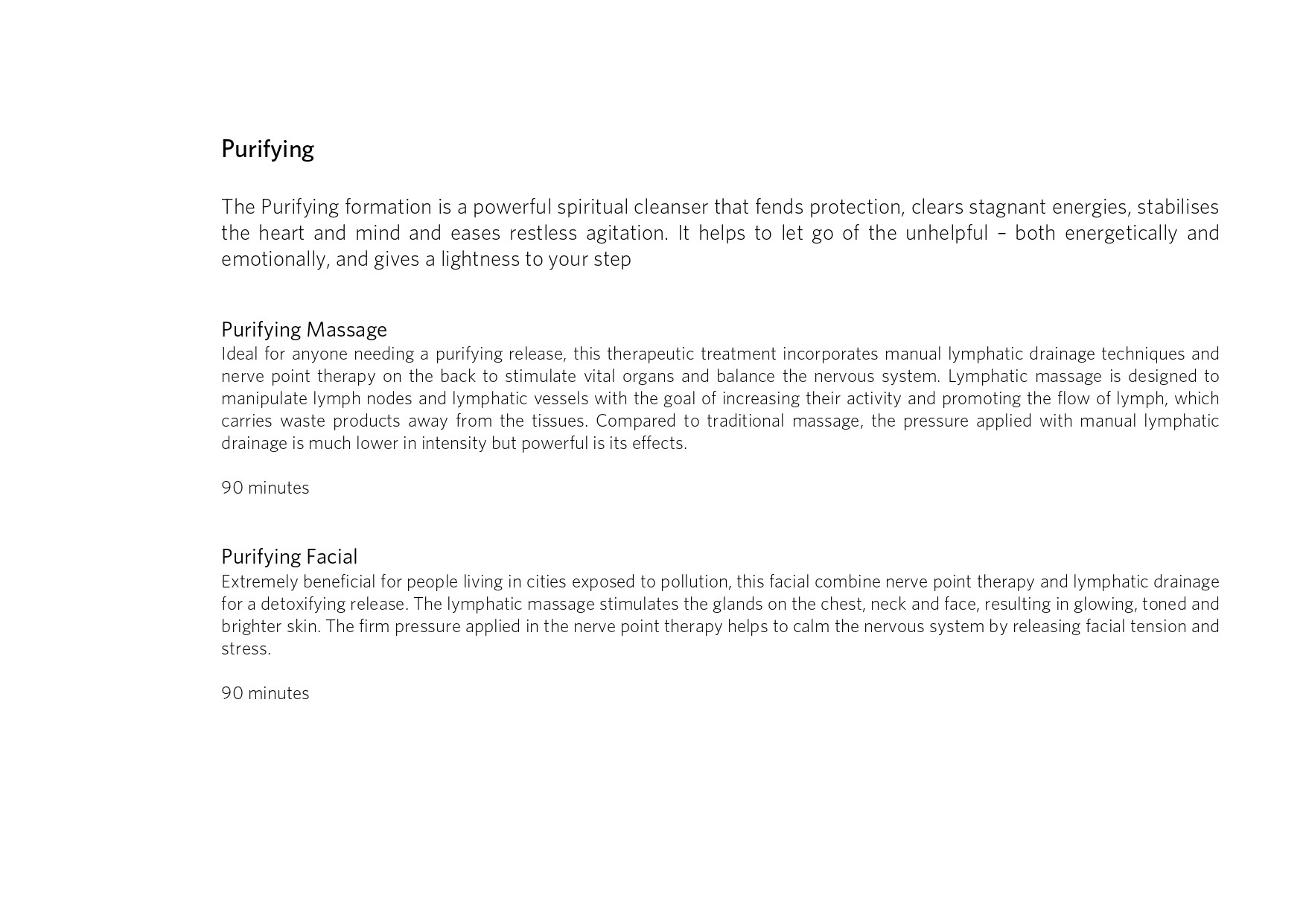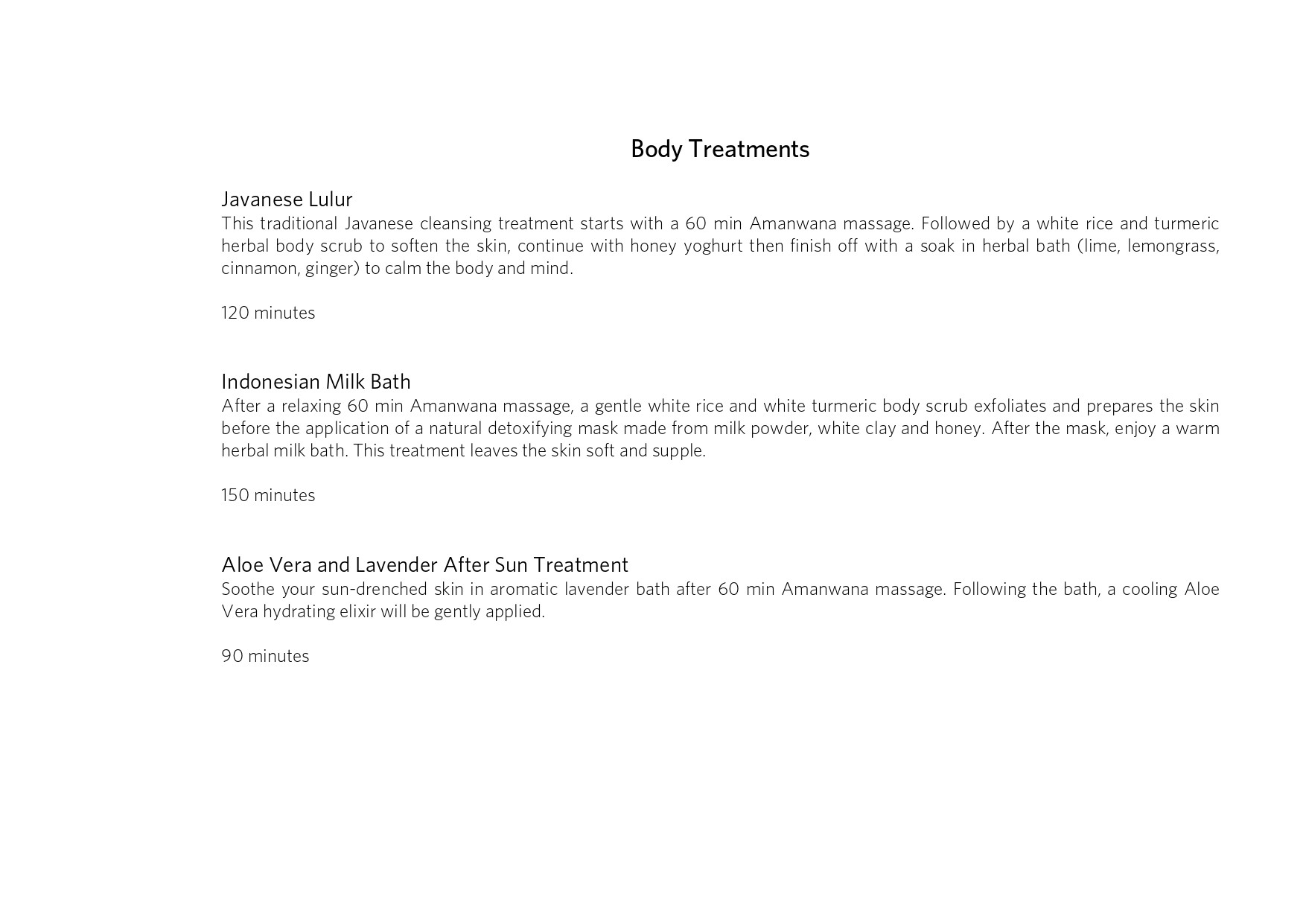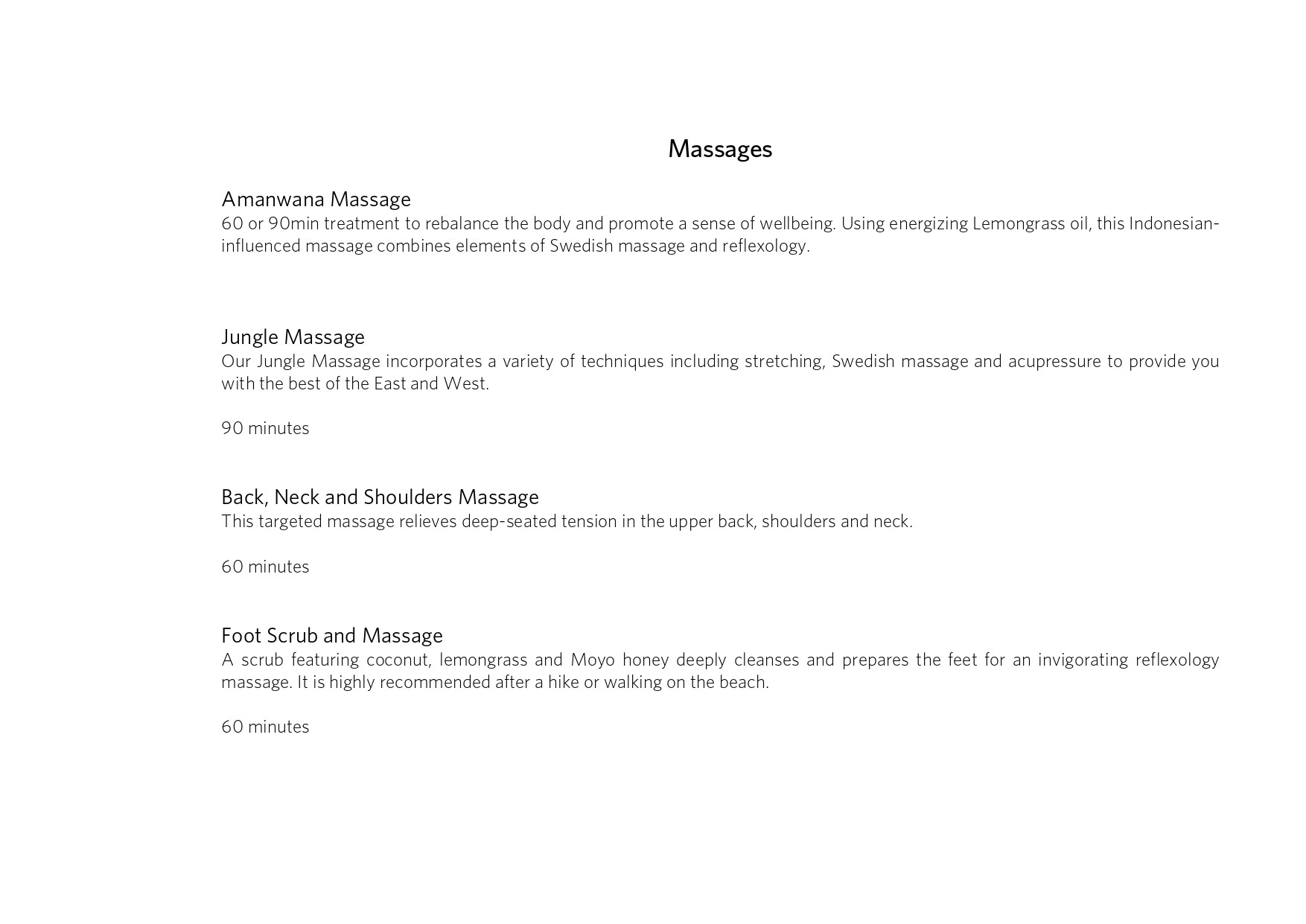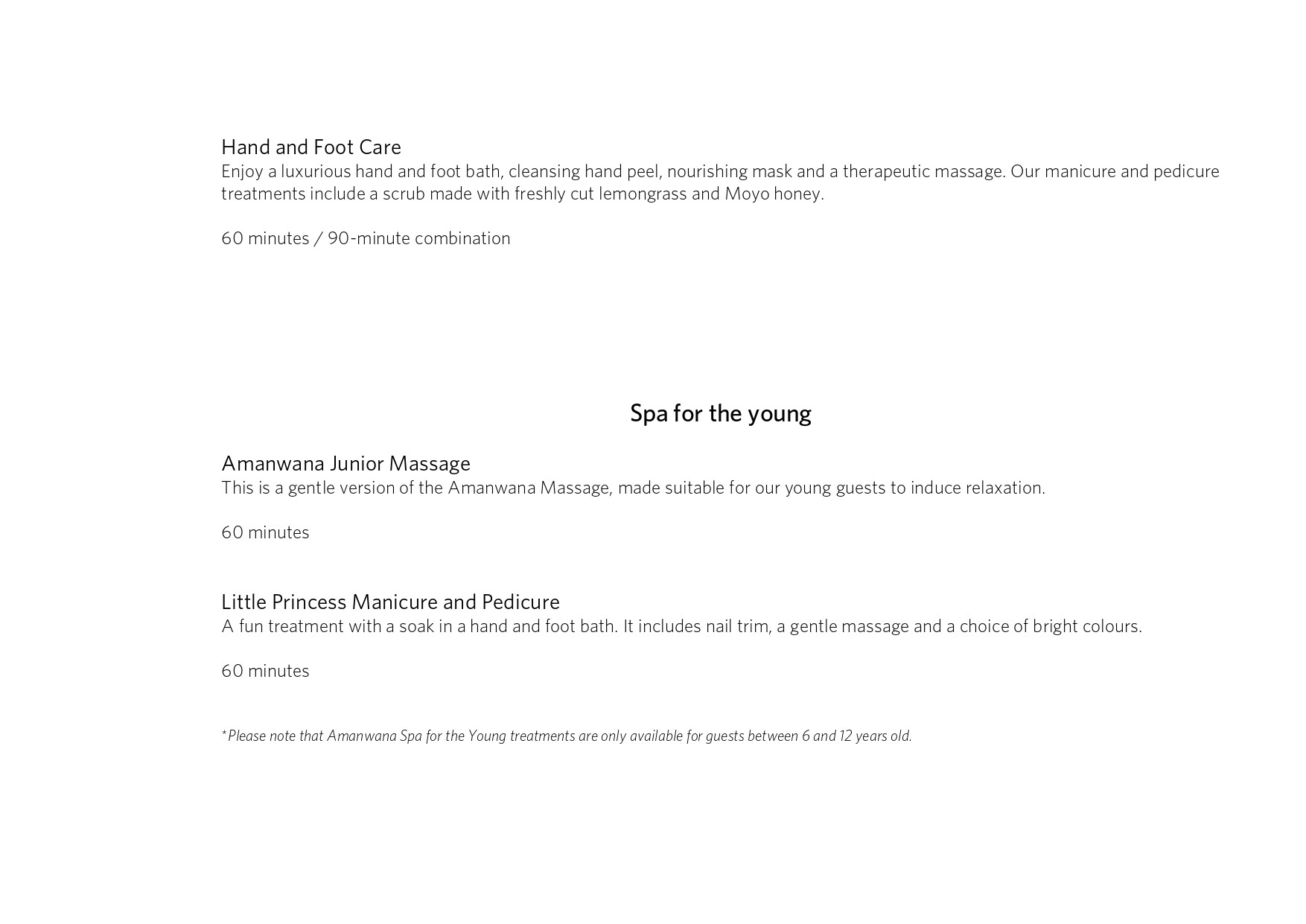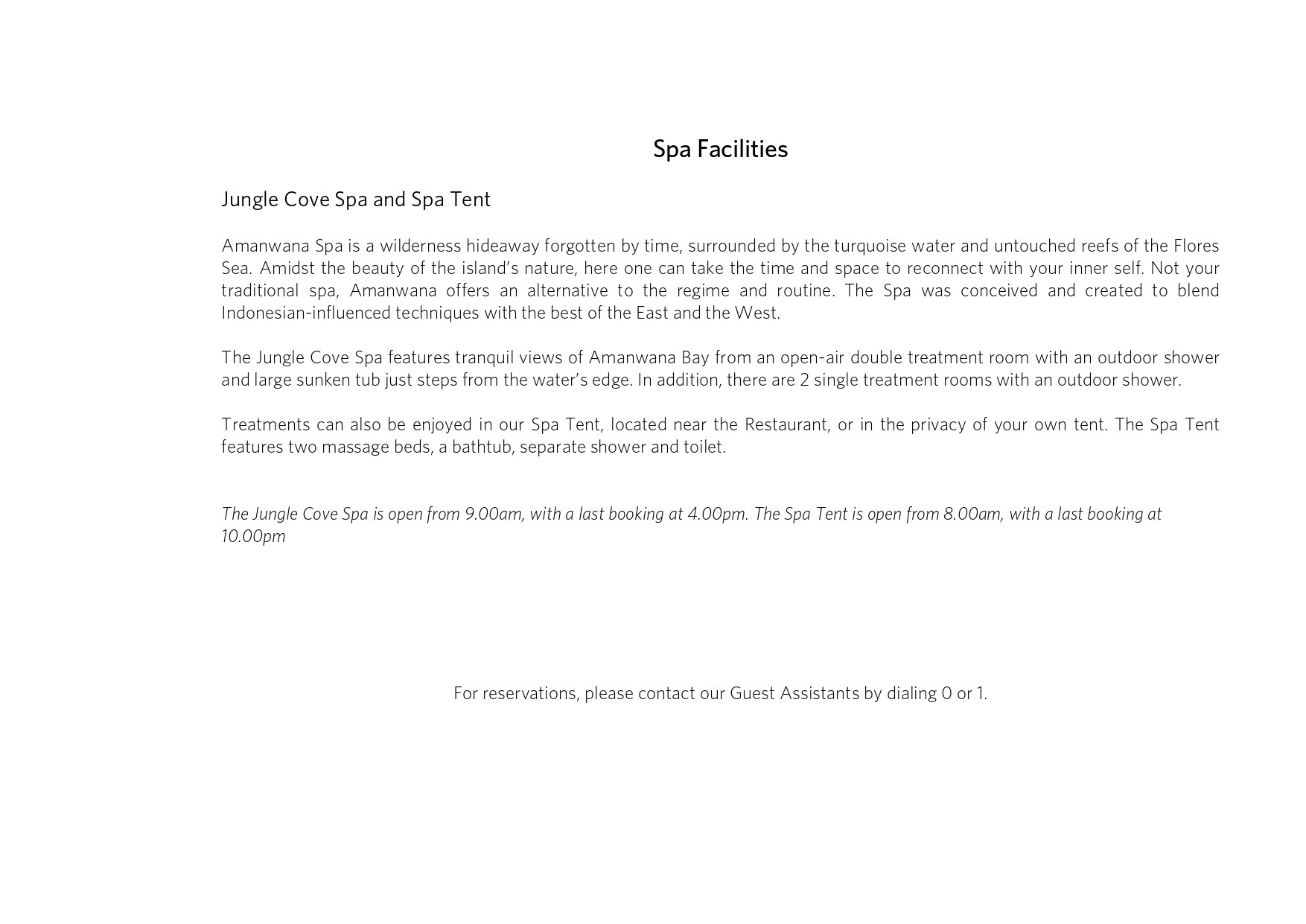 Experiences at Amanwana
弗洛勒斯海Flores Sea的碧綠海水和原始珊瑚礁是印度尼西亞一些最好的水肺潛水Scuba Diving和浮潛Snorkelling地點的所在地,其中許多地點距Amanwana不到10分鐘路程。在陸地上,多山的熱帶森林遍布遠足小徑,是島上受保護的鹿、獼猴和野豬的家園。
A jungle of natural wonders –
Trek to the cascading limestone pools of Barry's Falls, a spring-fed waterfall at the heart of the island, or venture through the deep jungle to the nature cave; a variety of treks and mountain biking paths keep active guests entertained.
A calm bay for an array of water sports –
Try your balance on a stand-up paddle board, catch the breeze while wind surfing or get your arms rowing on a kayak towards the horizon. Amanwana's water sport equipment is available to guests at their leisure throughout the stay.
Cruising and charters –
With so much to discover on Moyo Island itself, it should come as no surprise that there is even more exploration to be done outside of camp. For those looking for secluded beaches, untouched and paradisiacal waterfalls or a day's adventure with unforgettable scenery, Amanwana suggests a series of excursions to keep the adventurous spirits energised.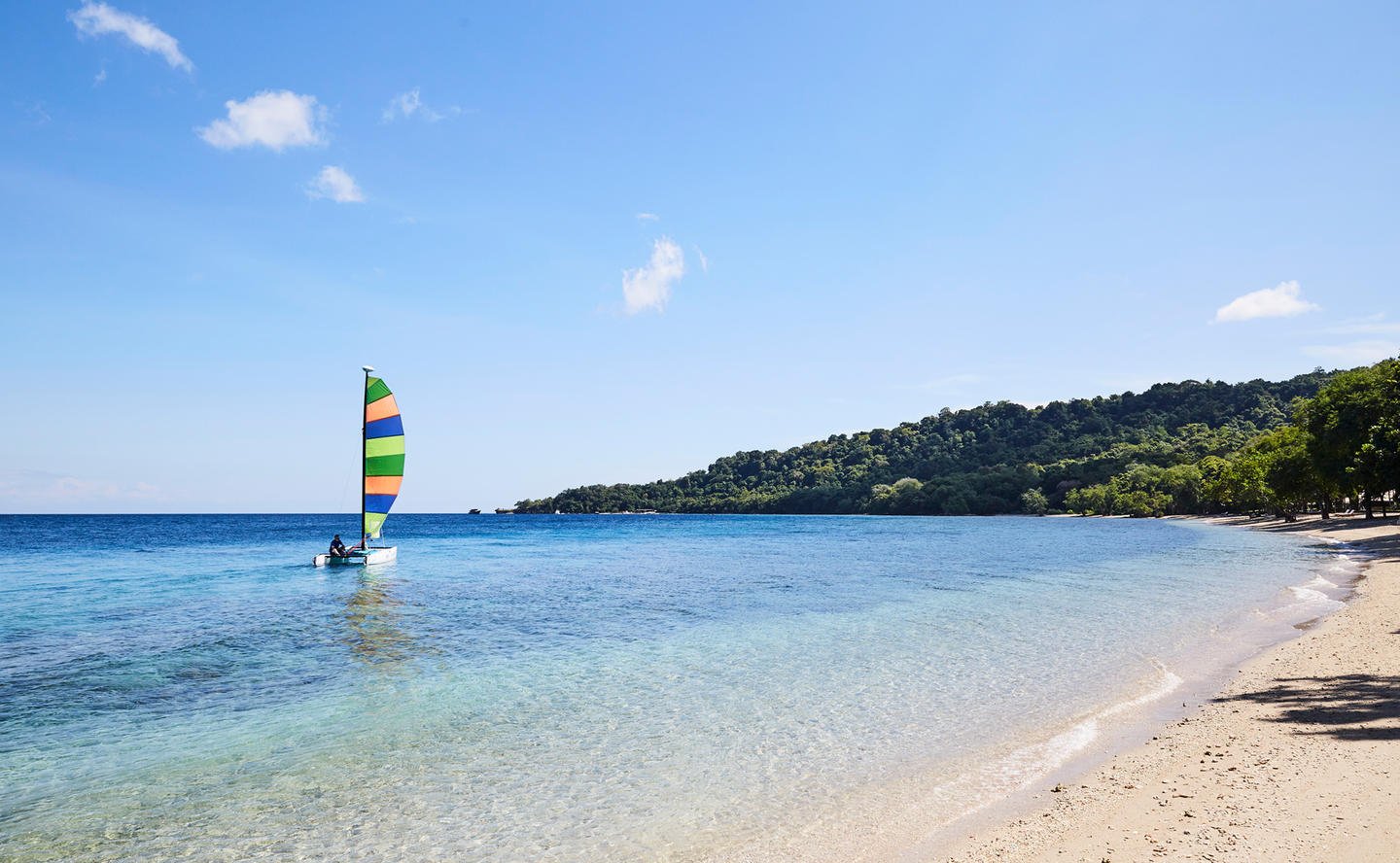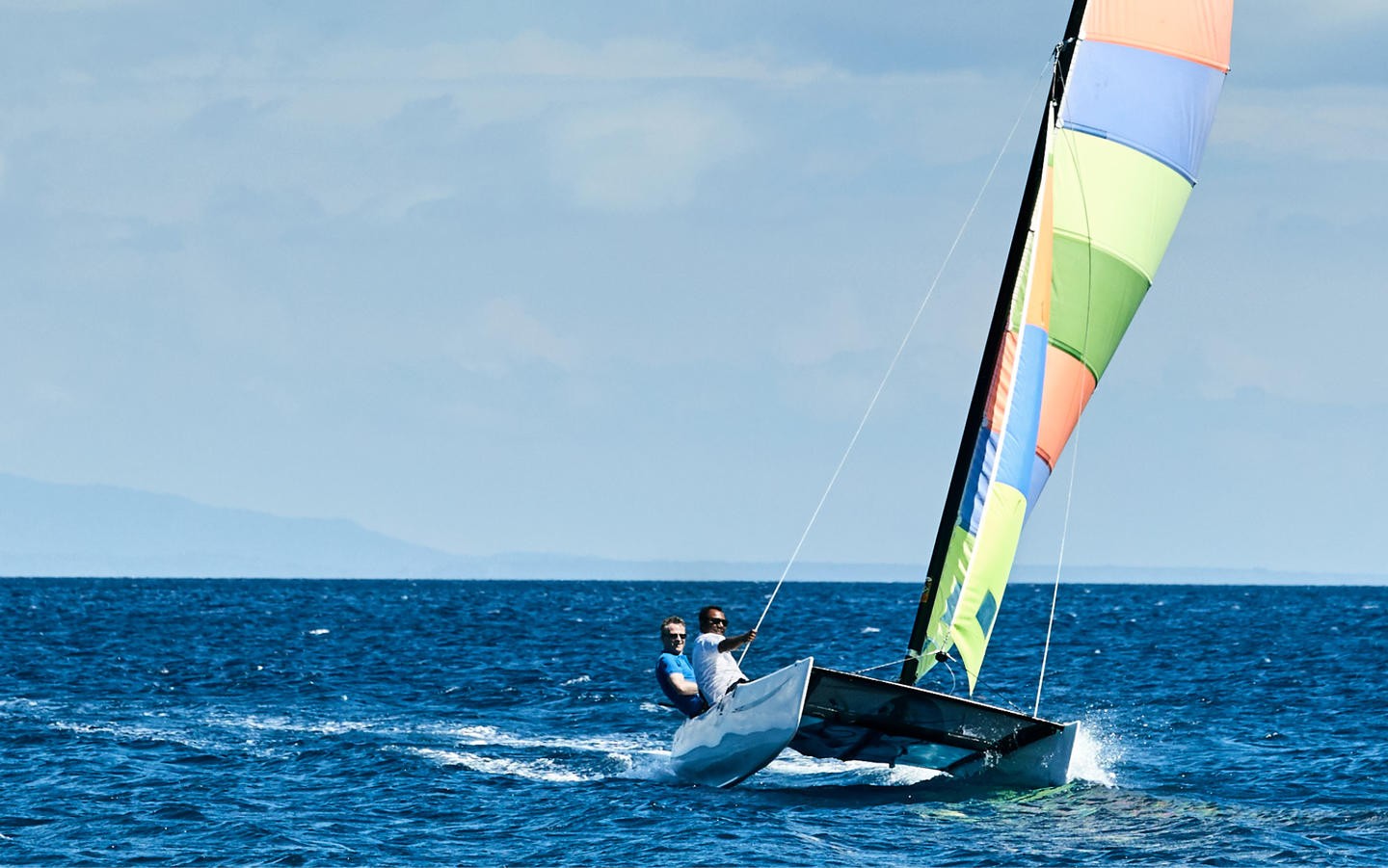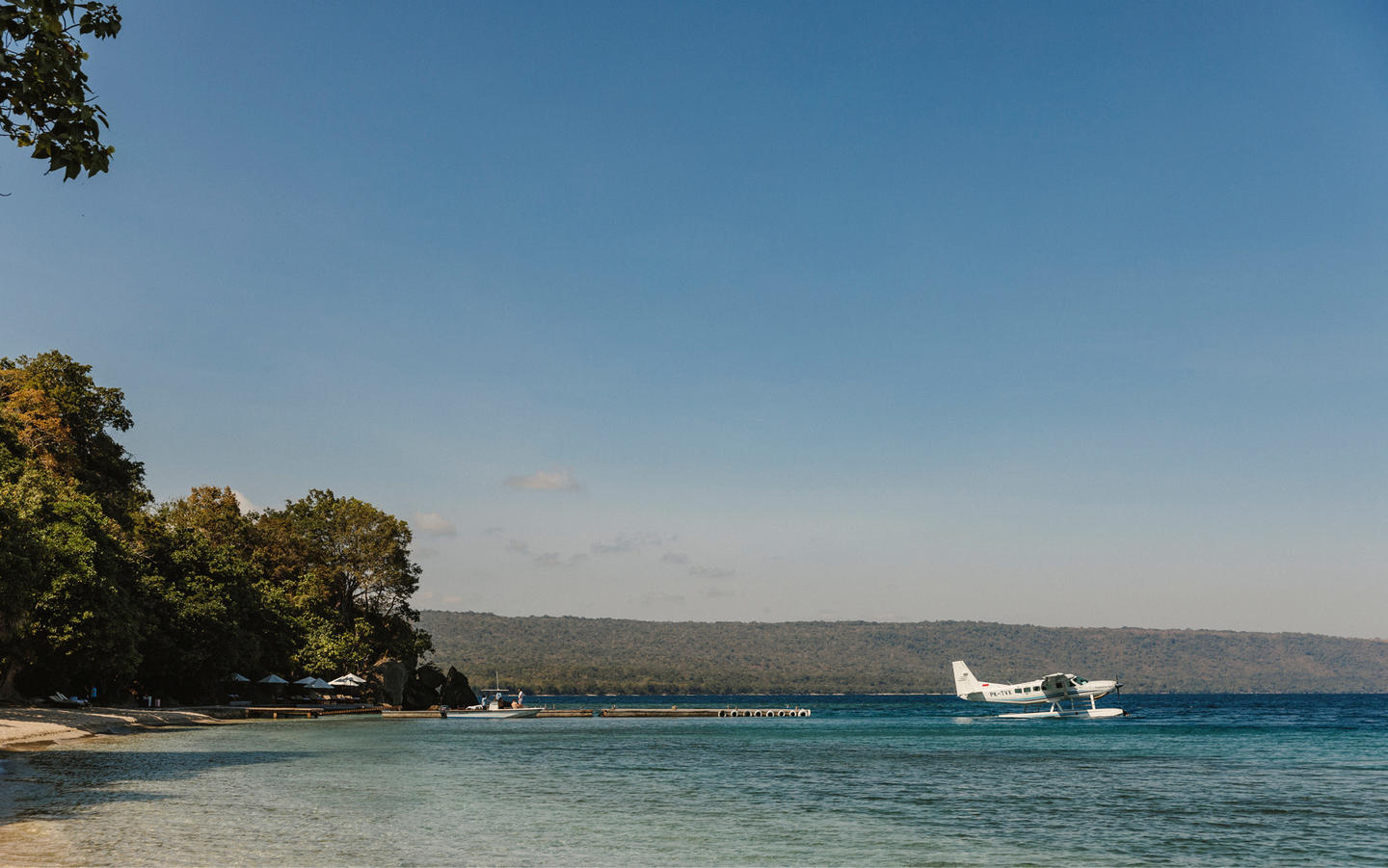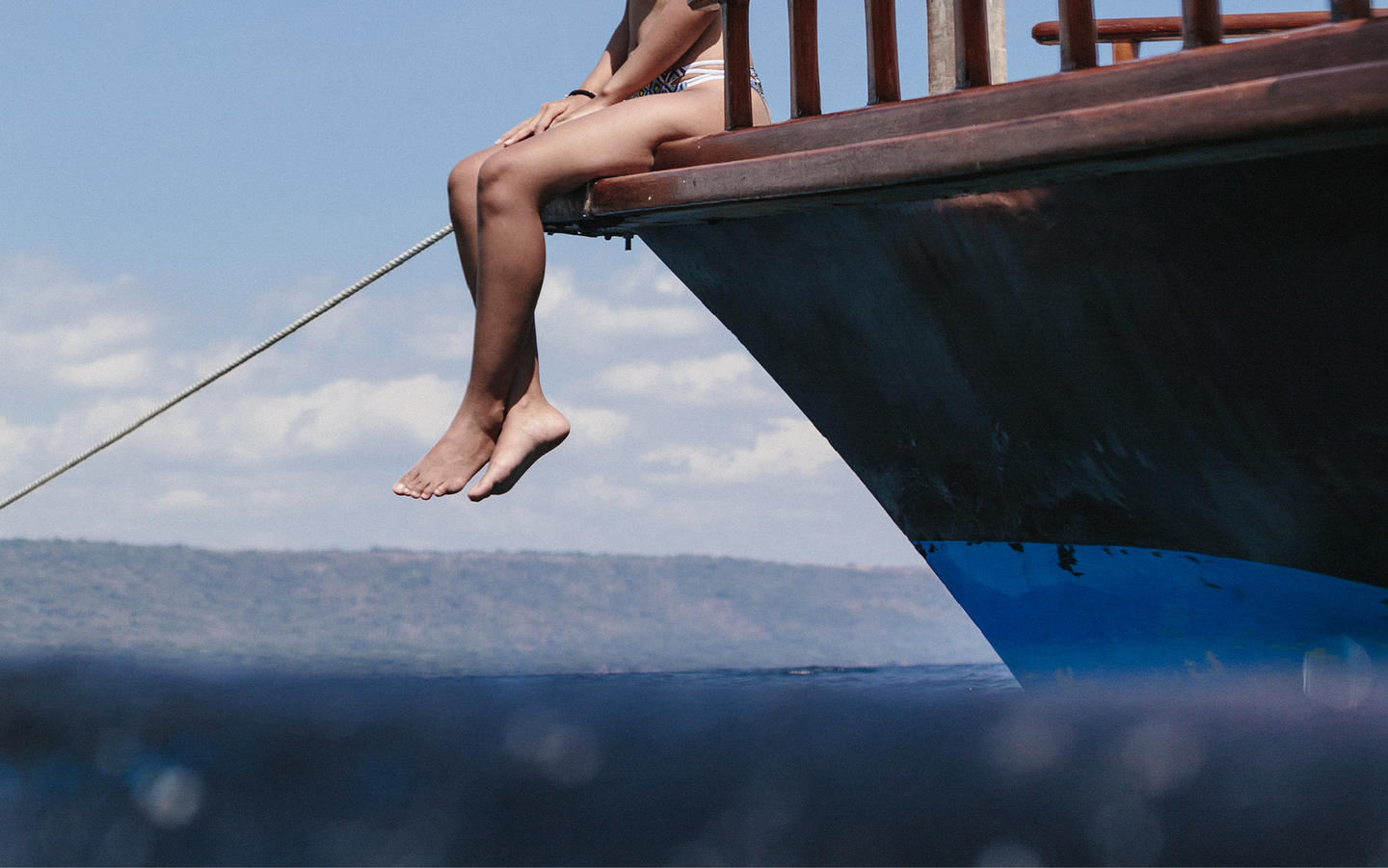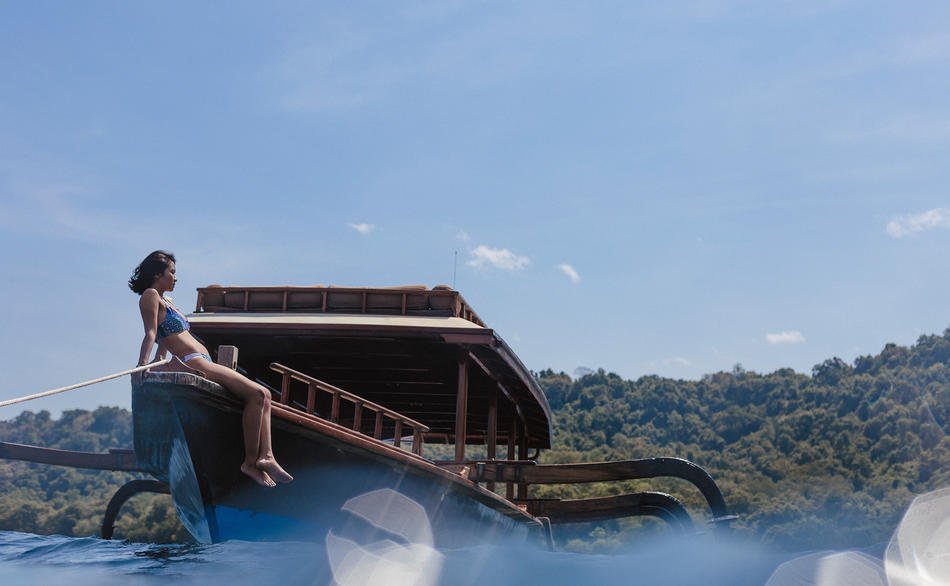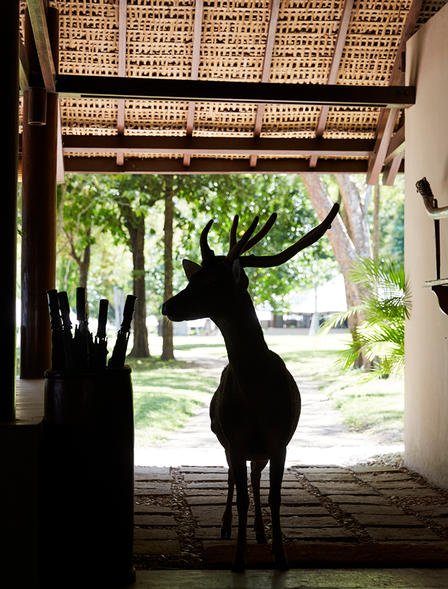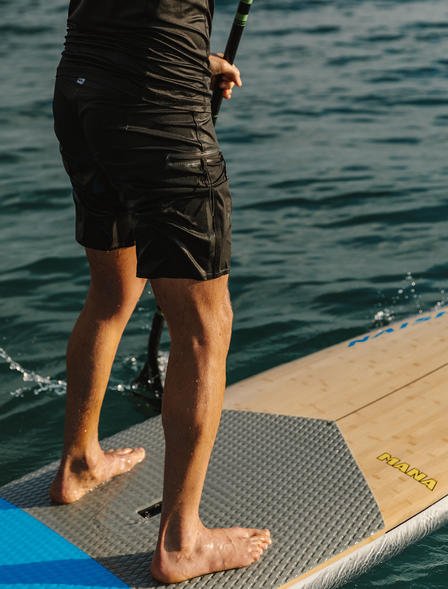 Amanwana-Indonesia-Activity-Guide-Experience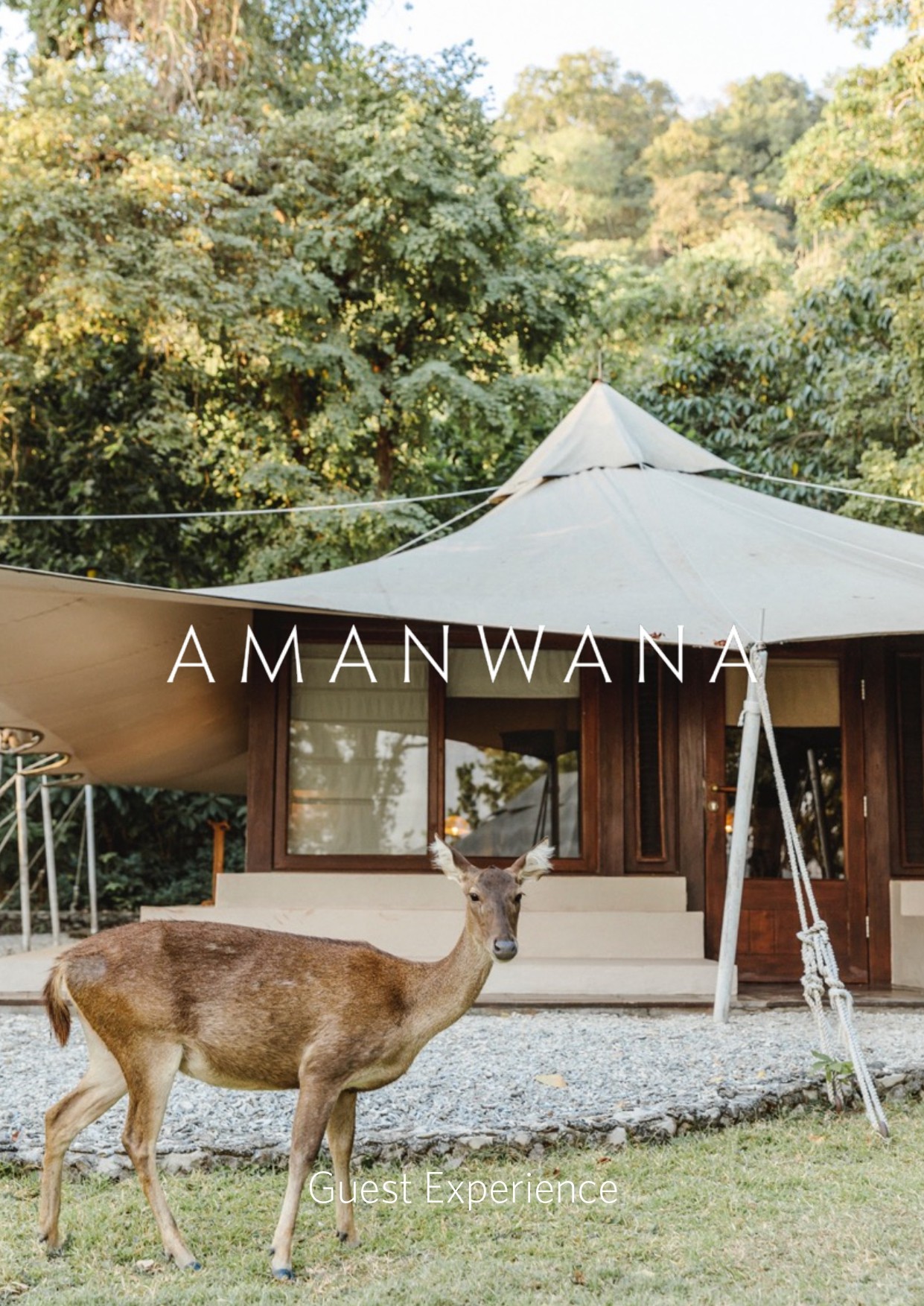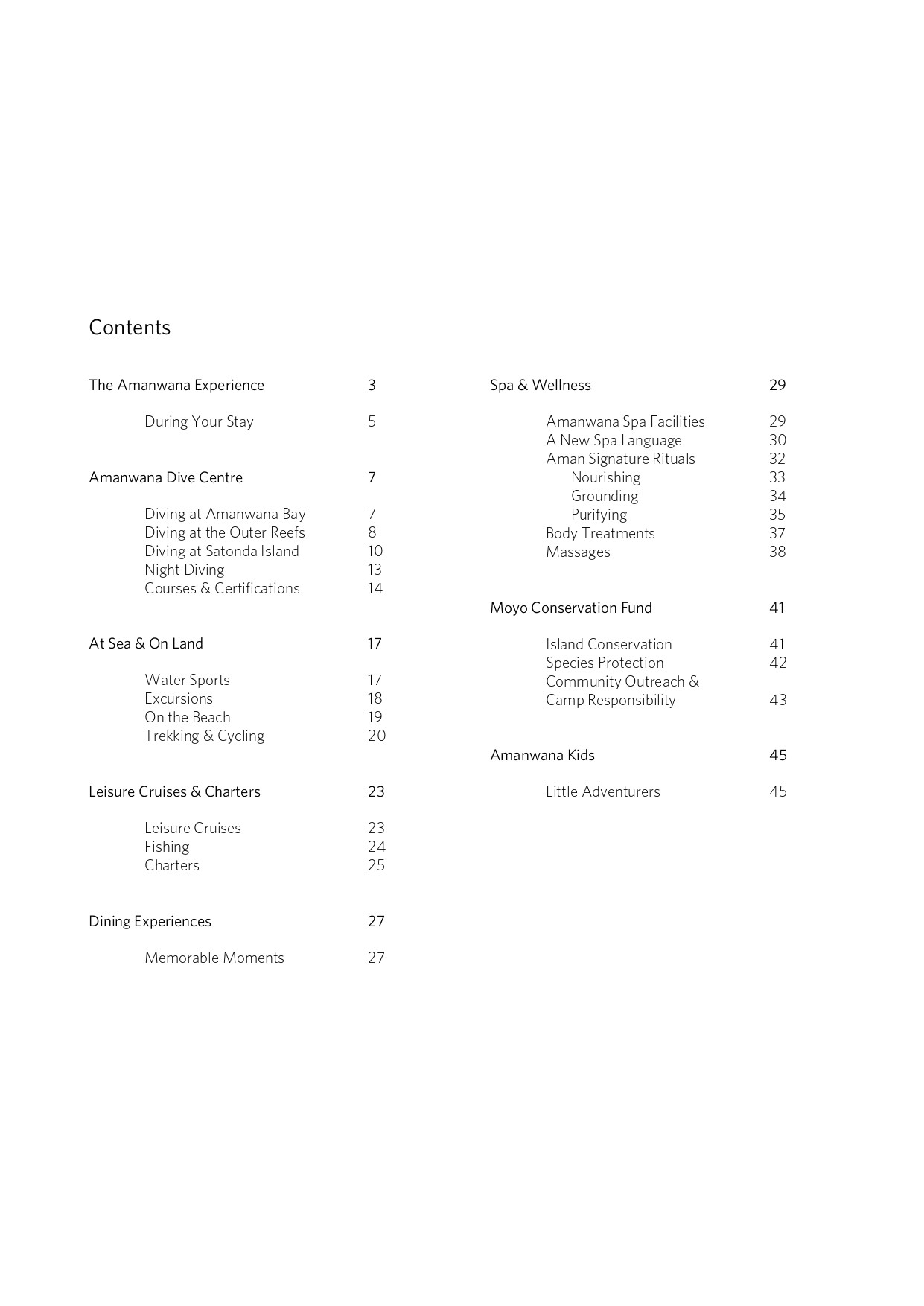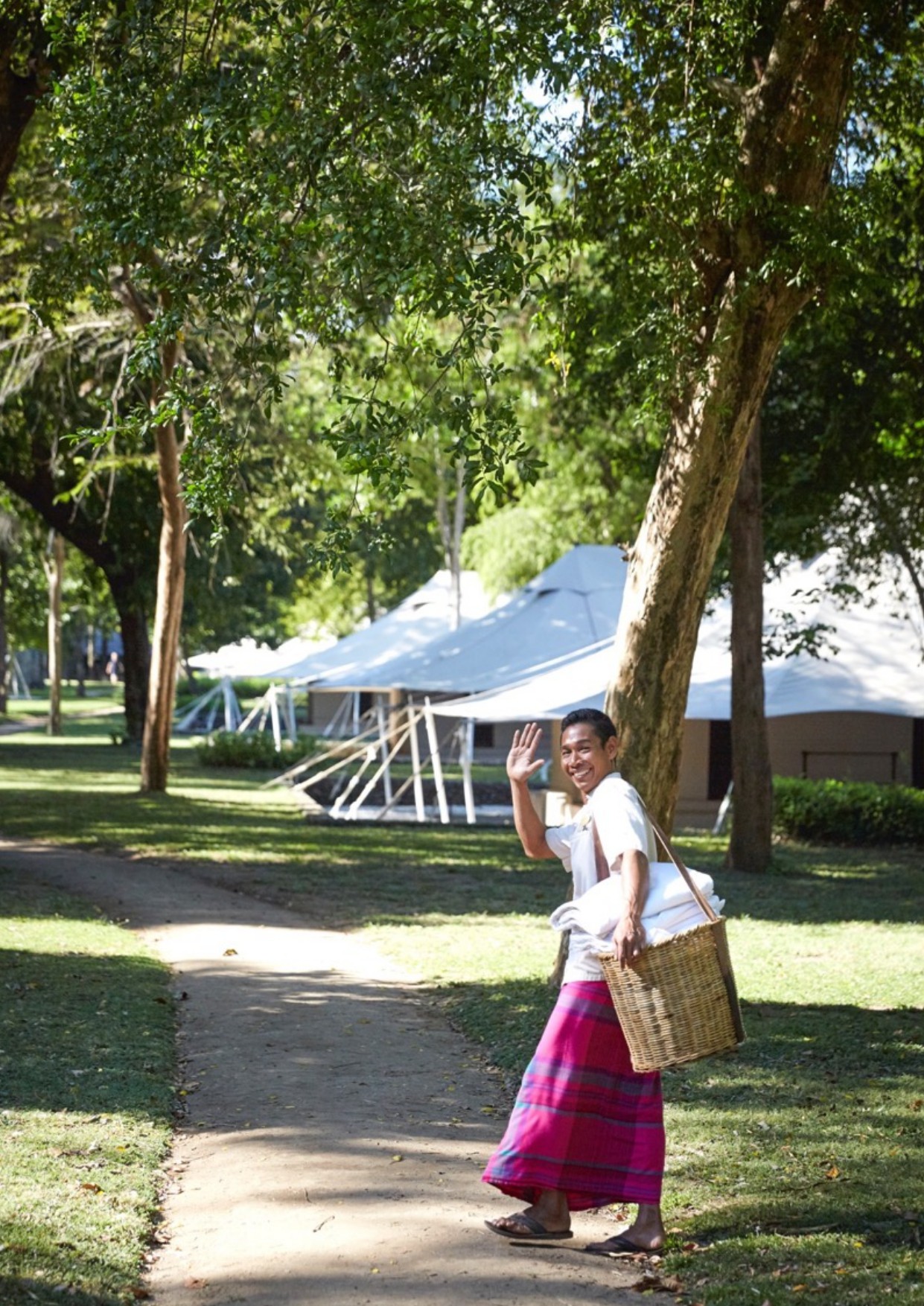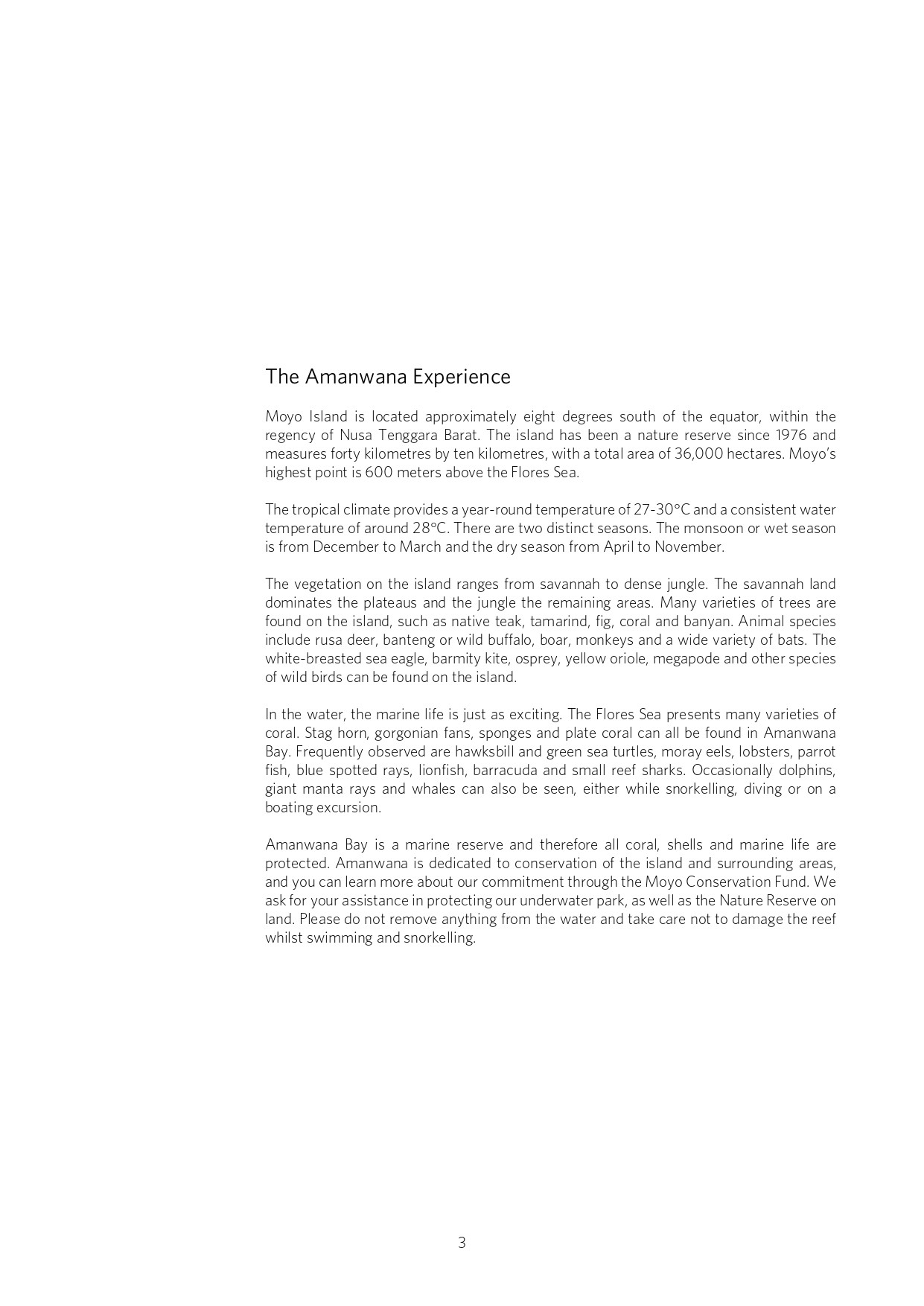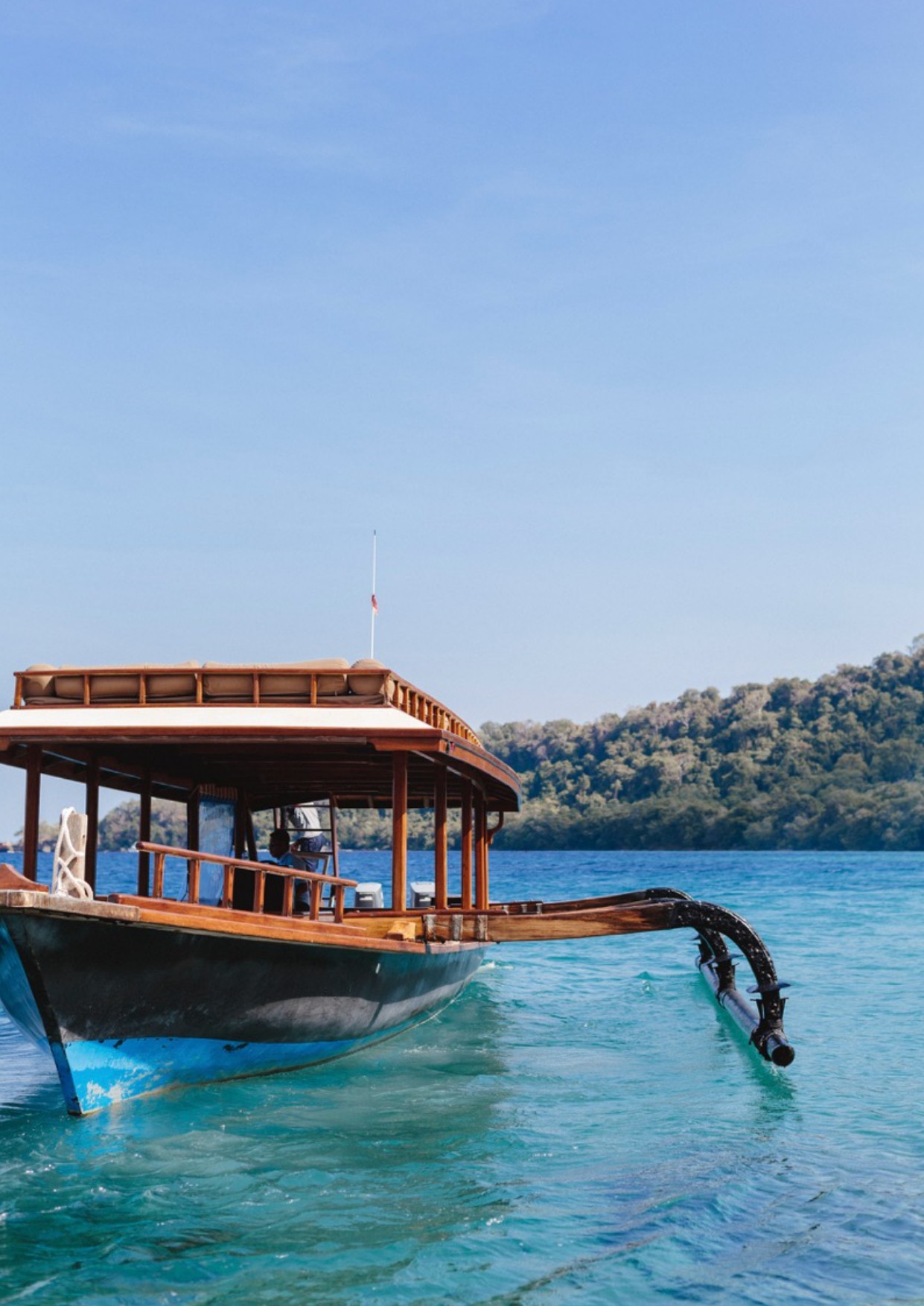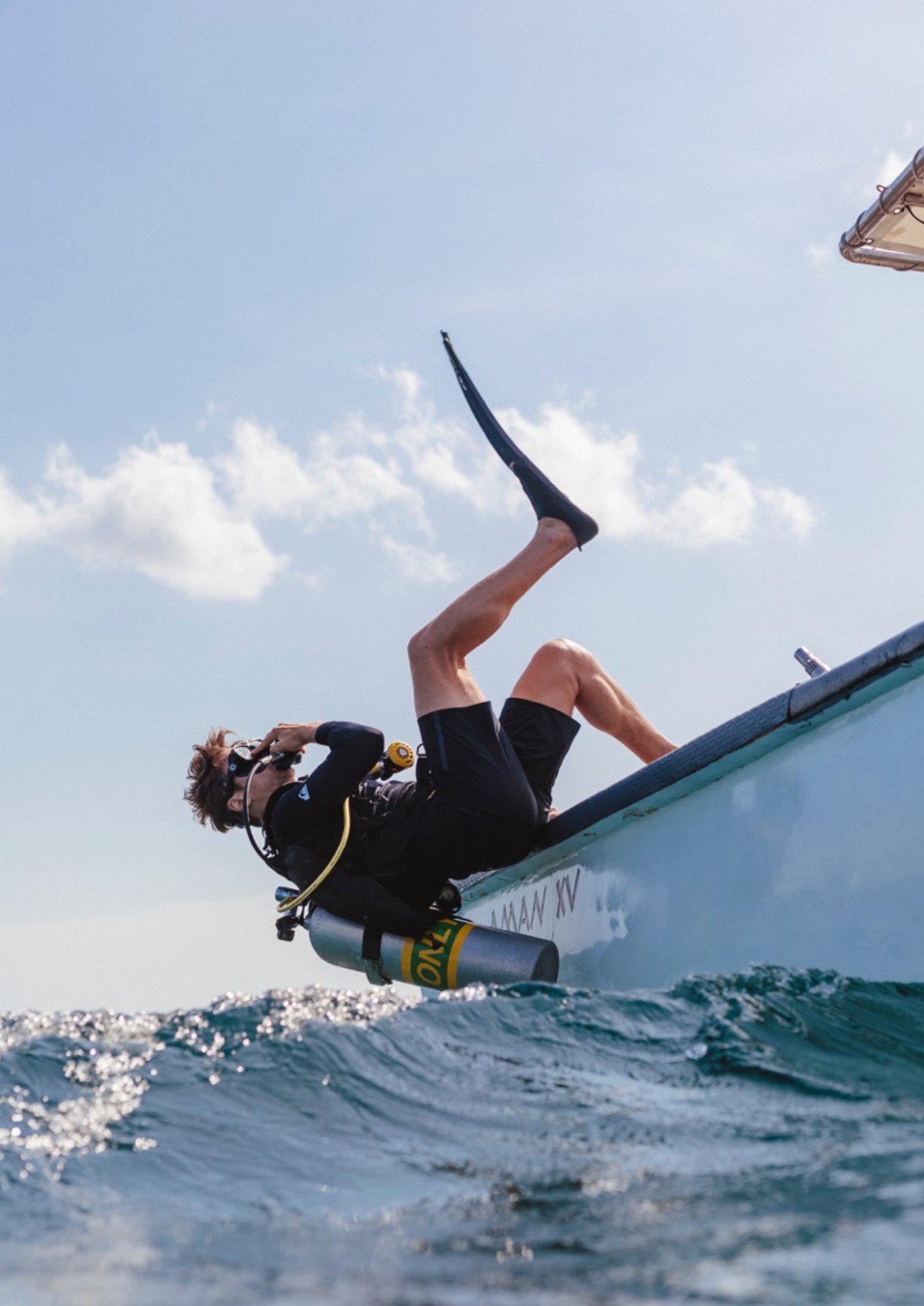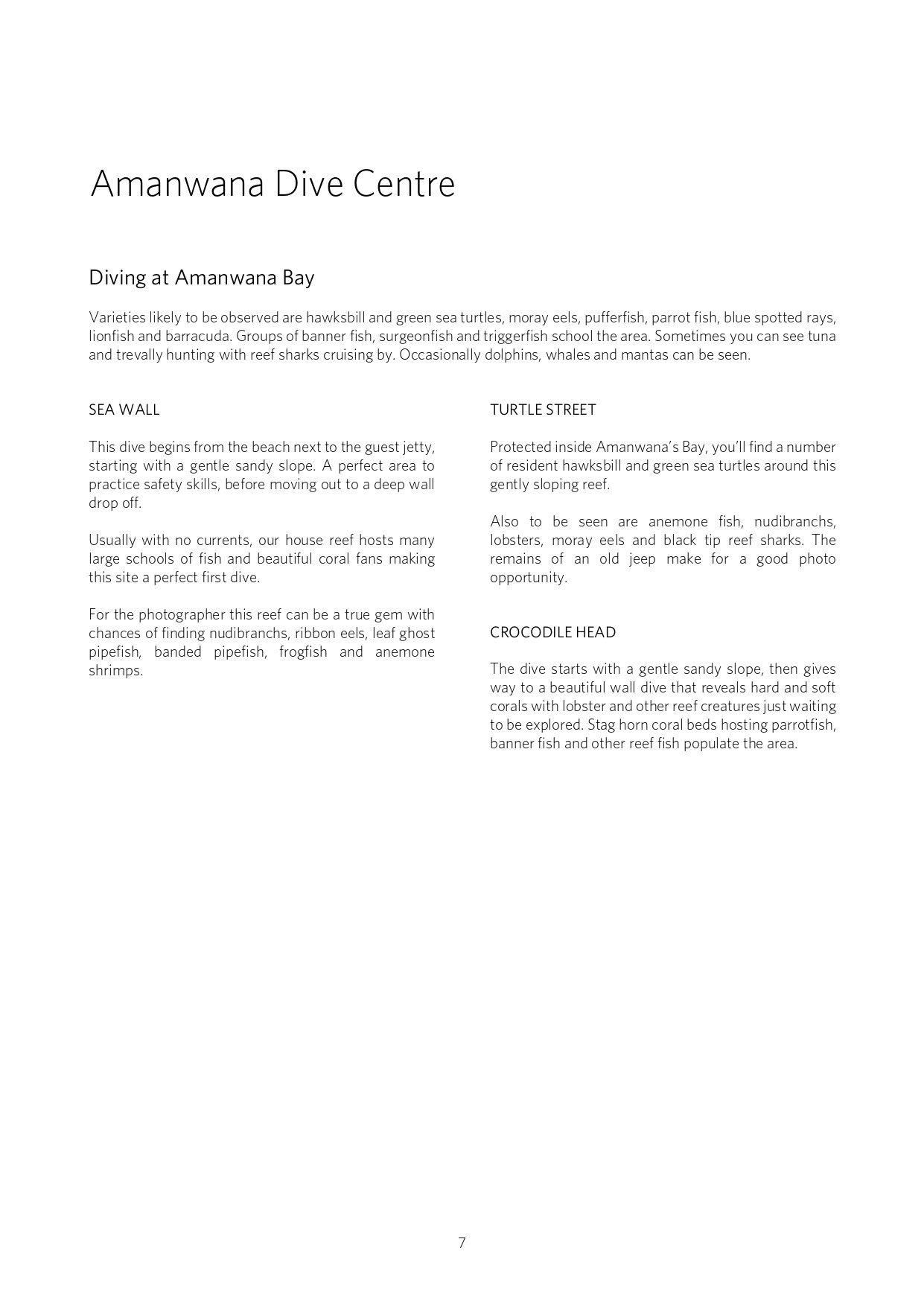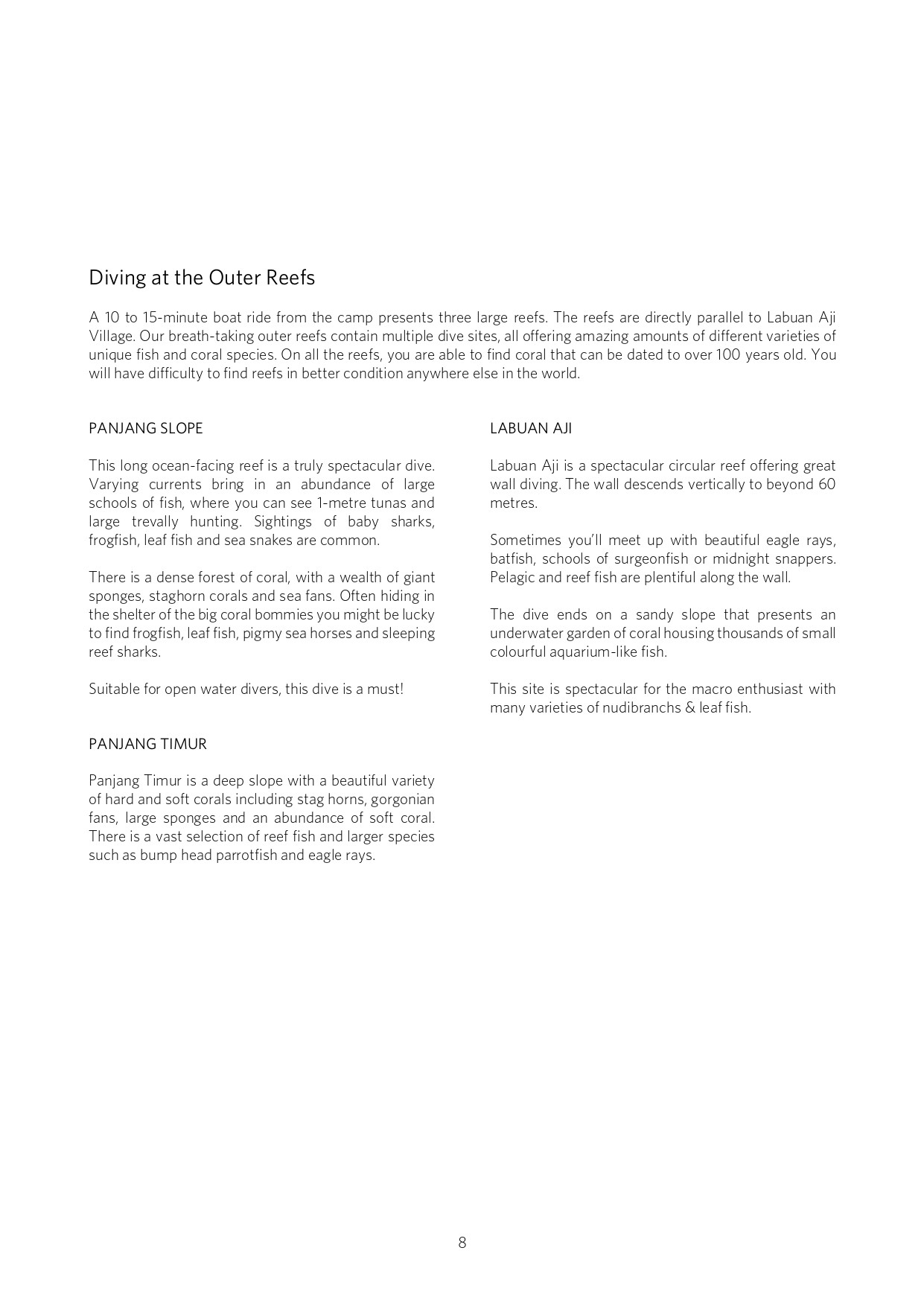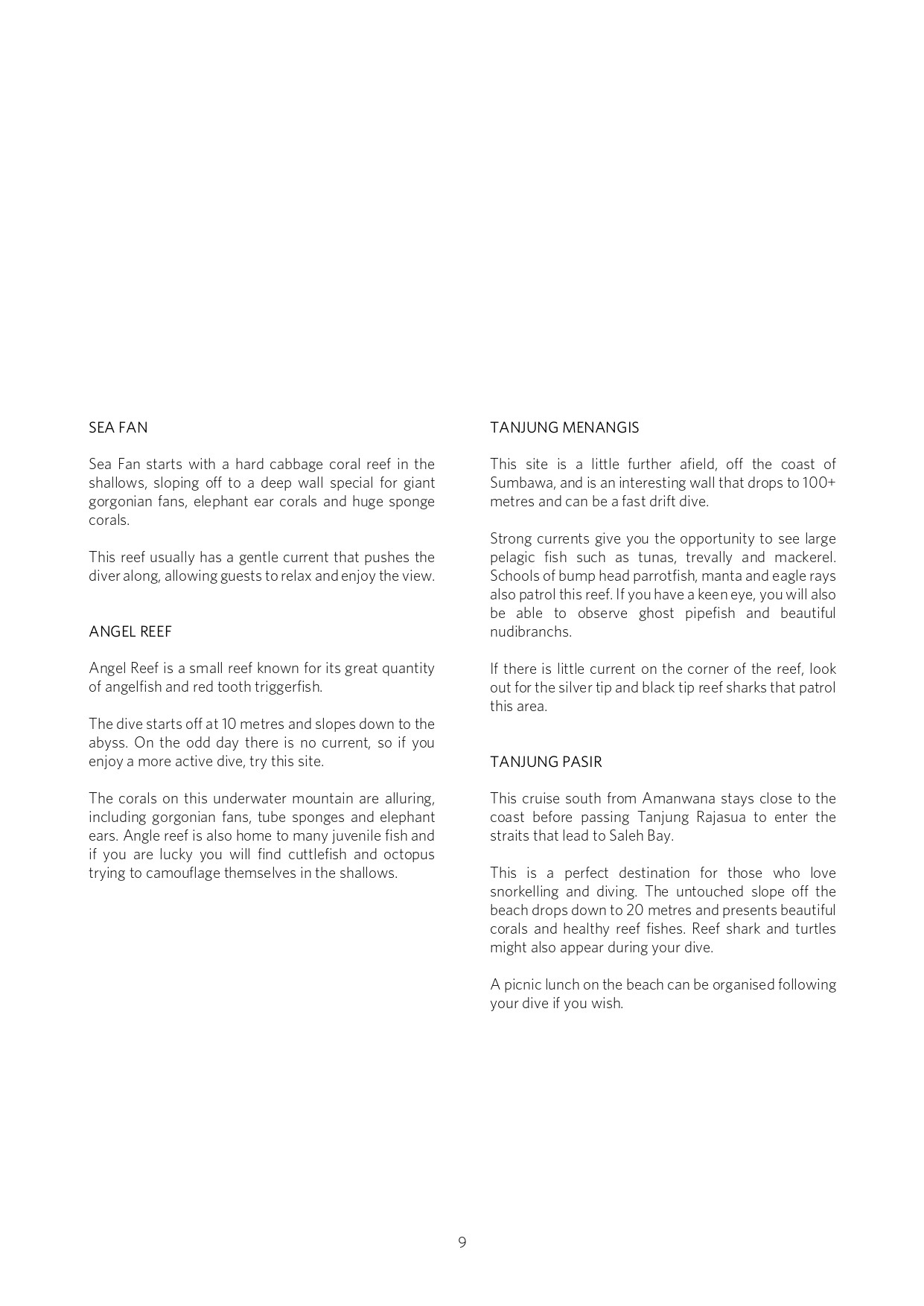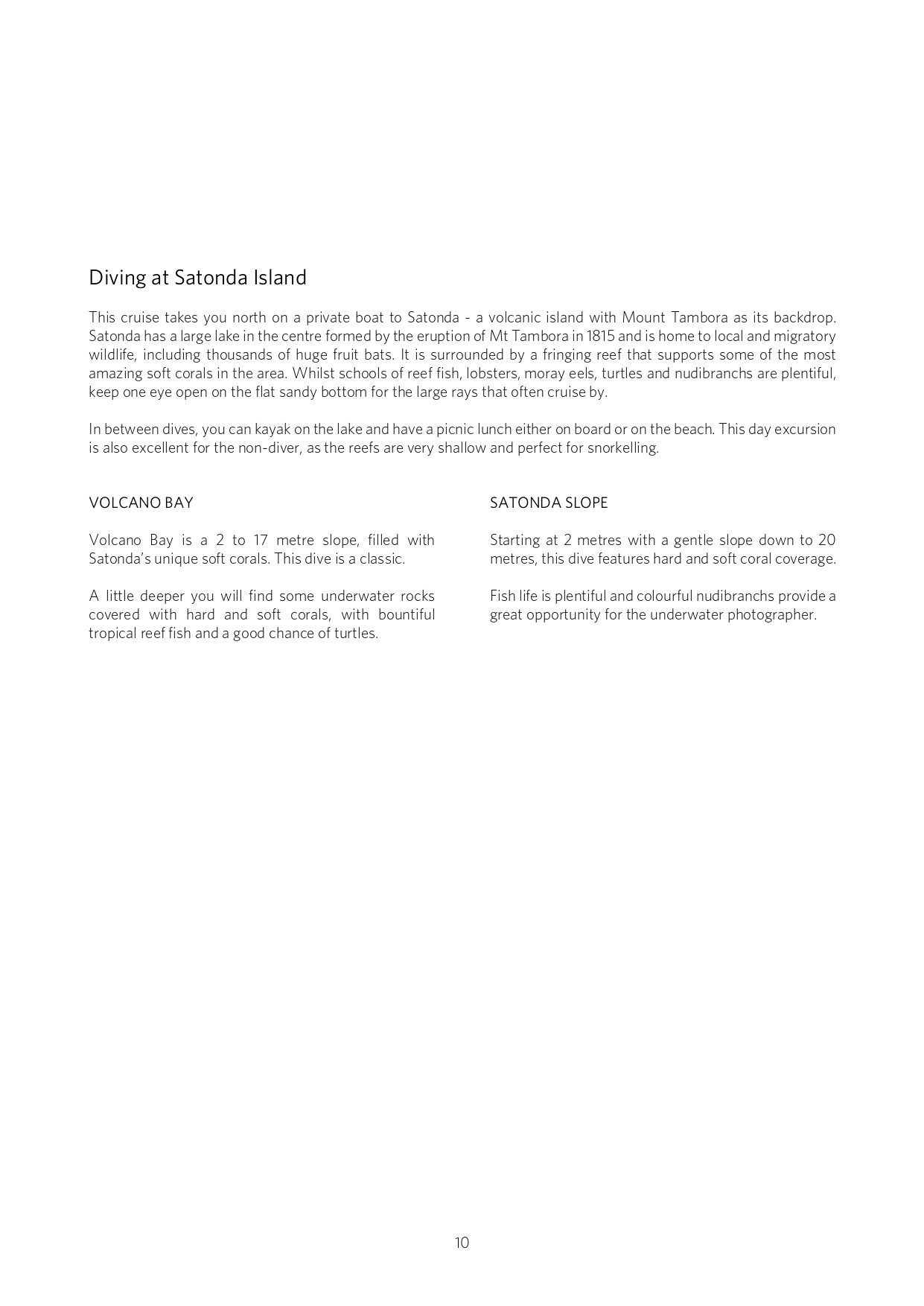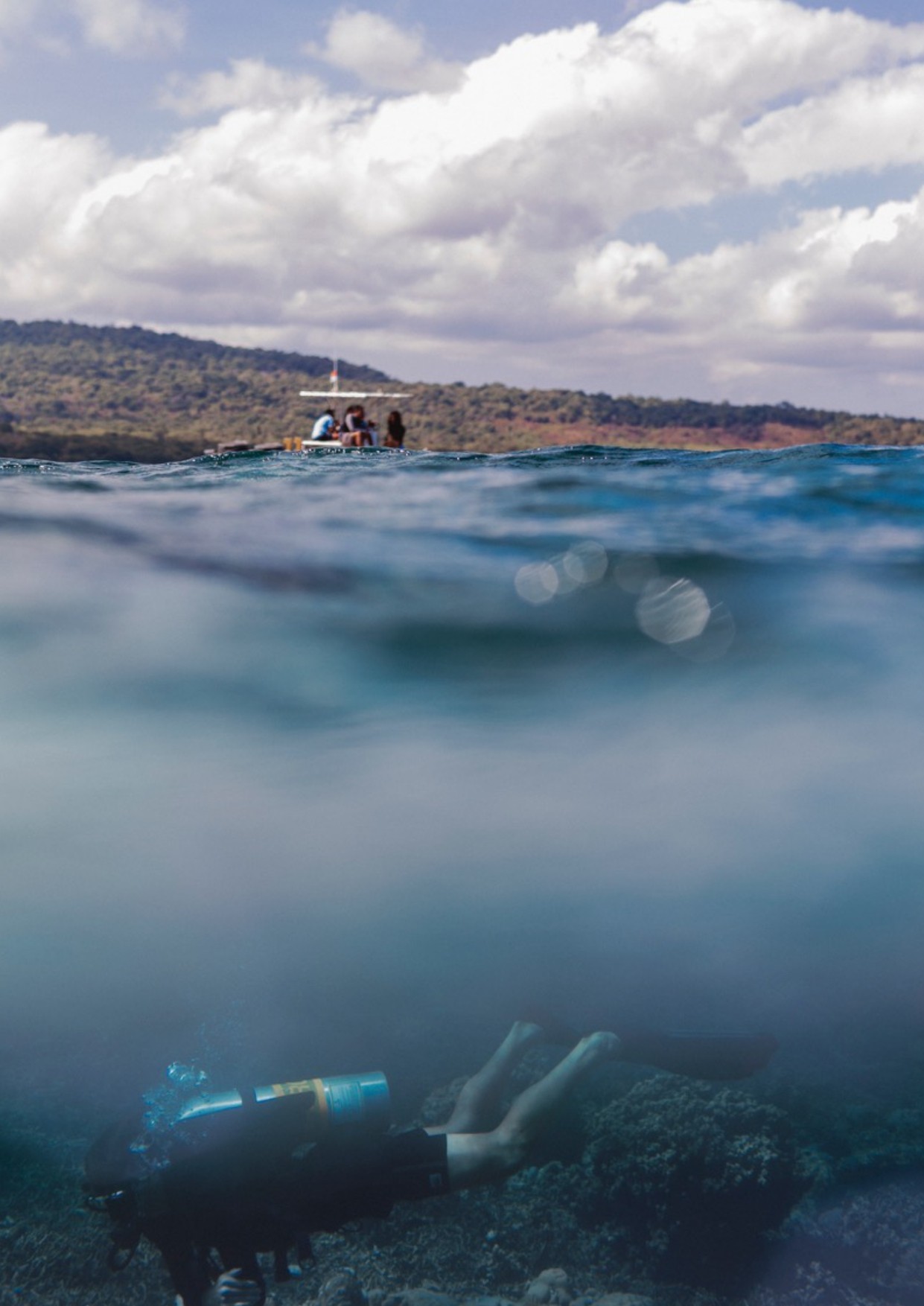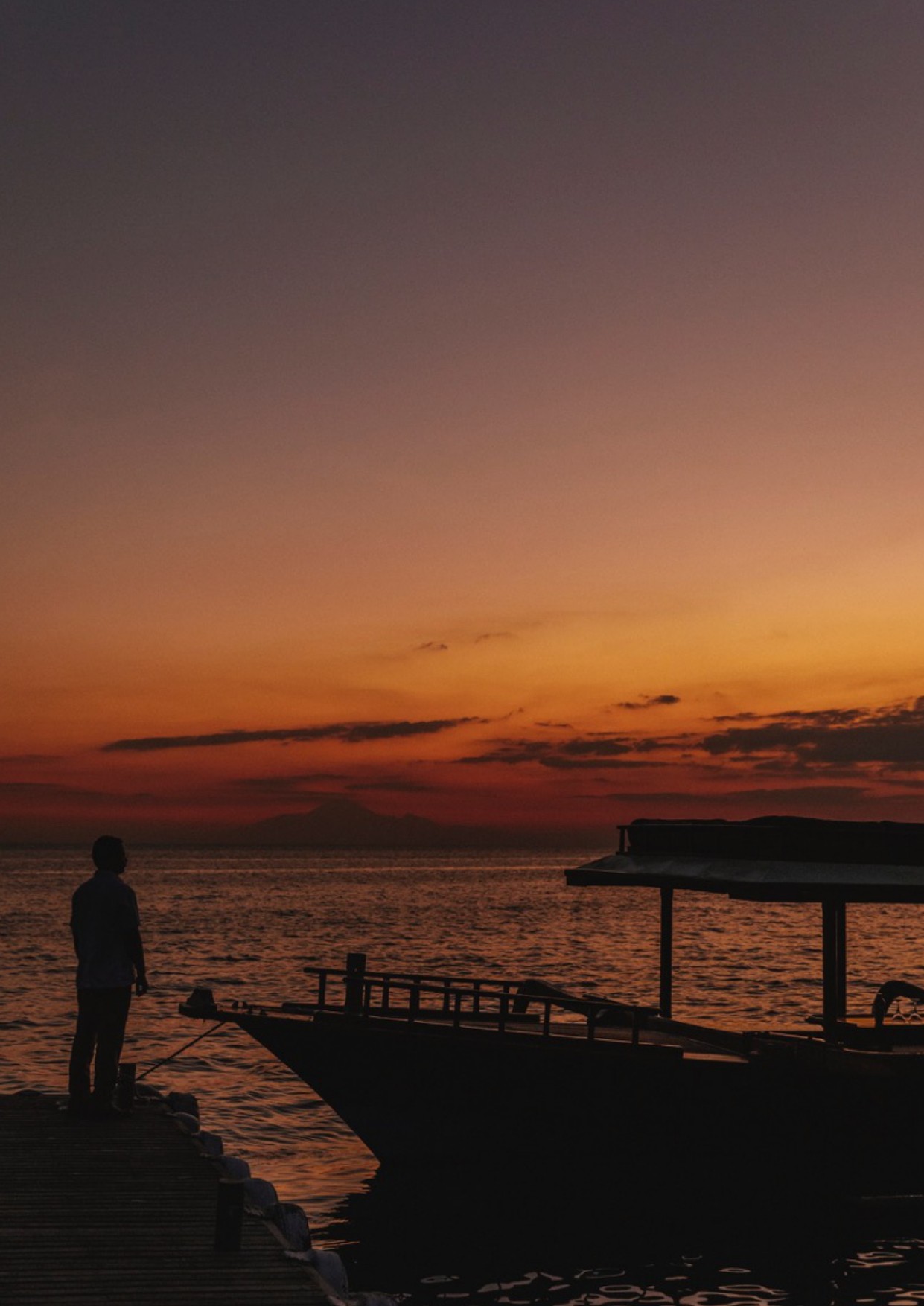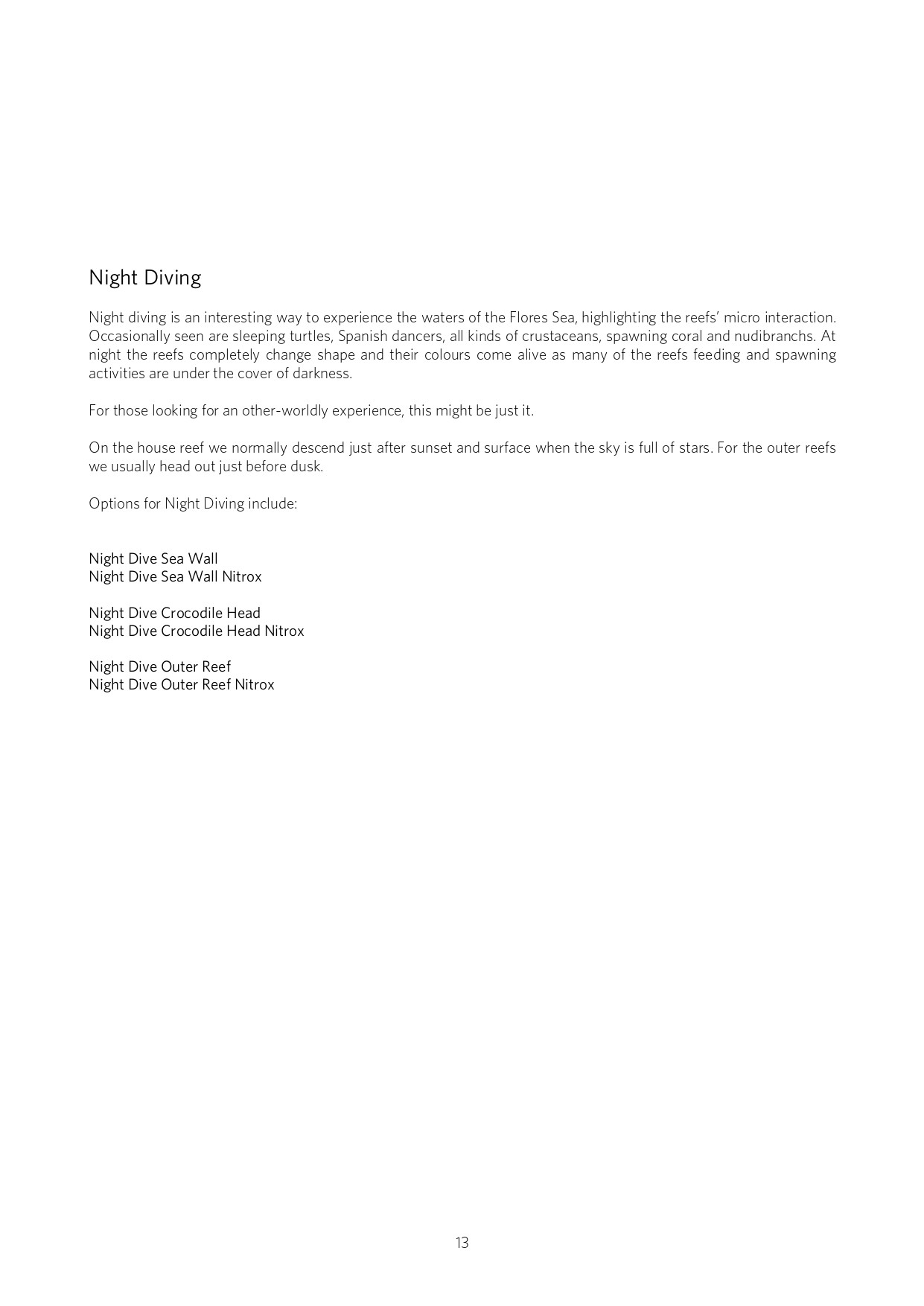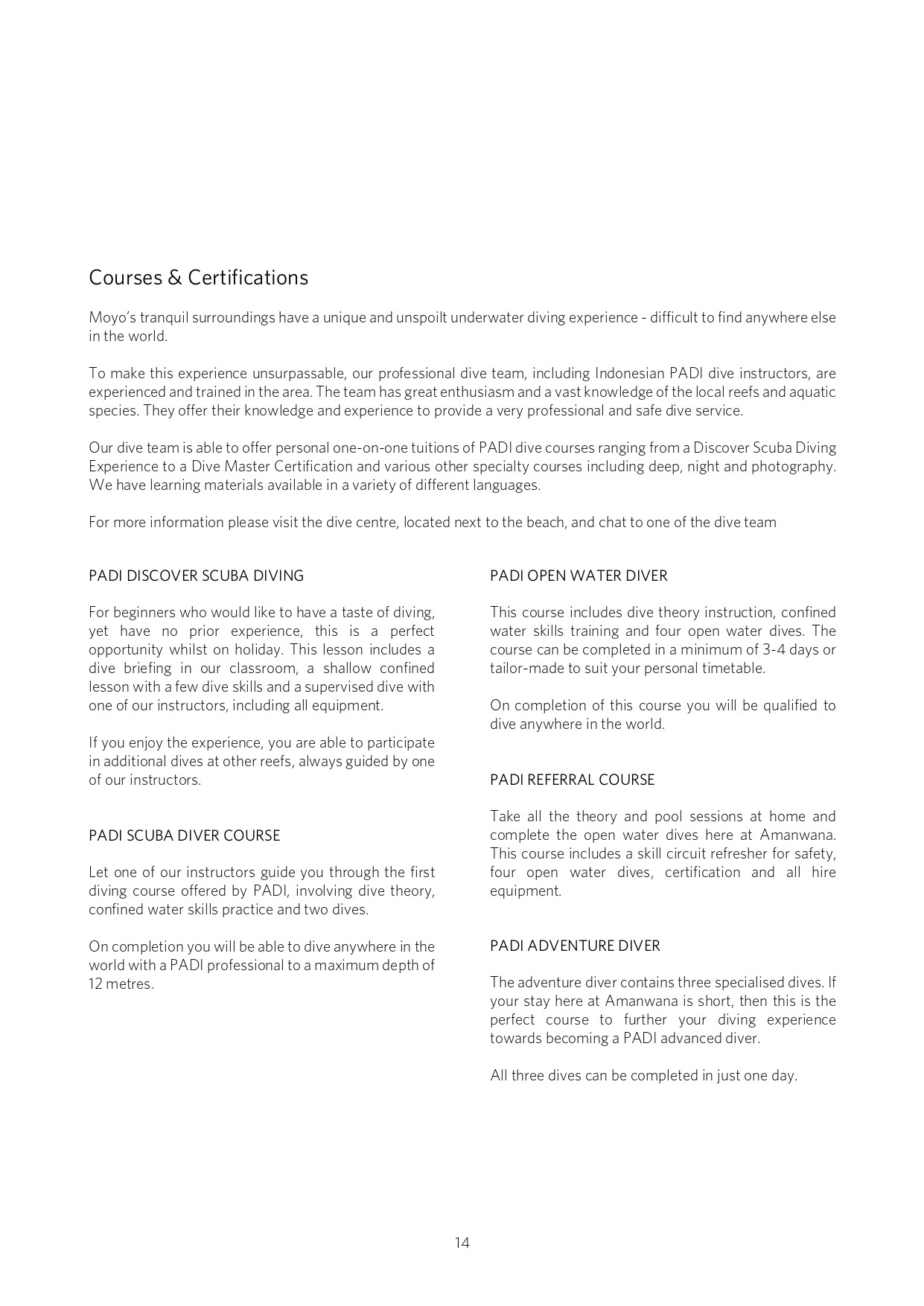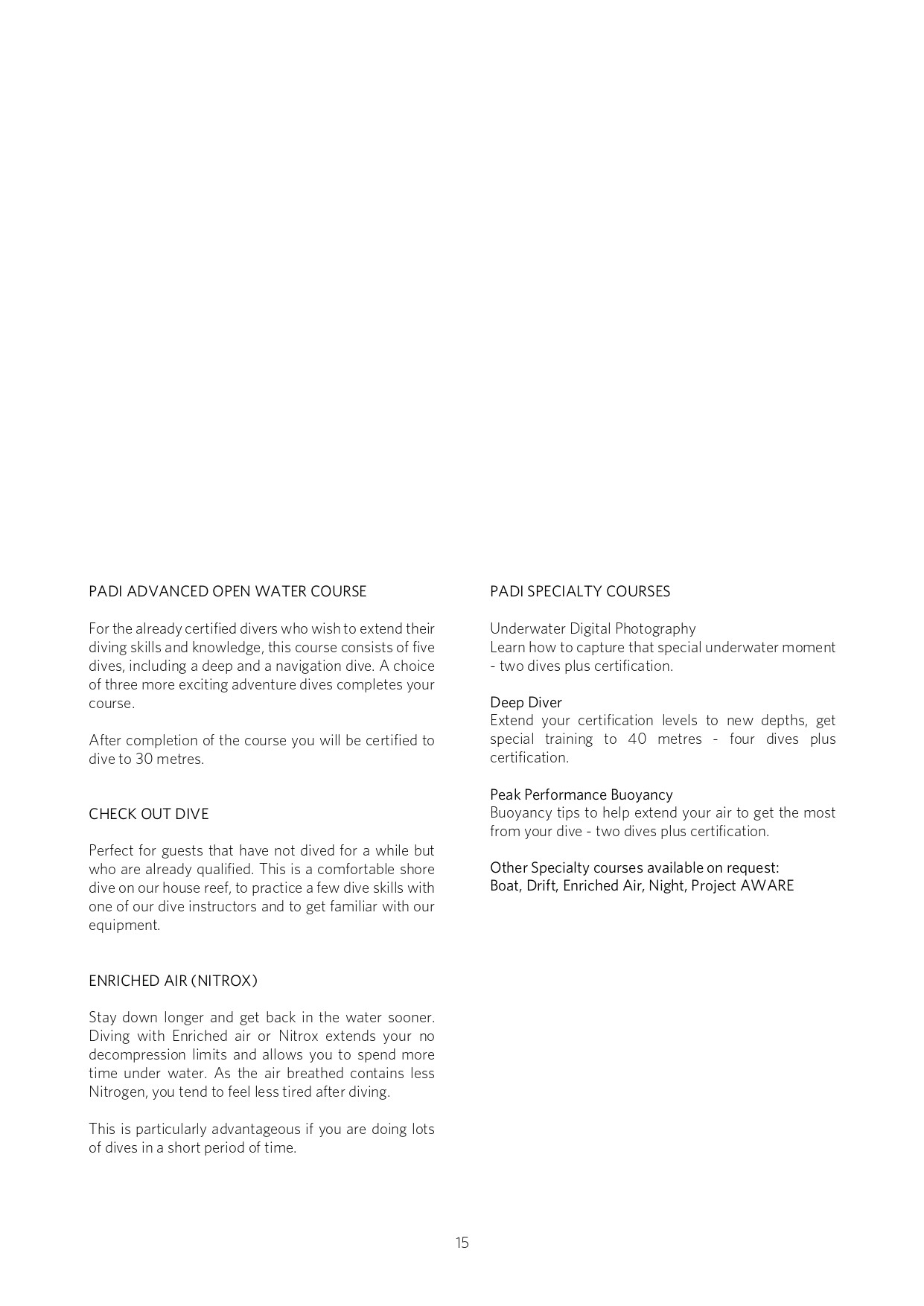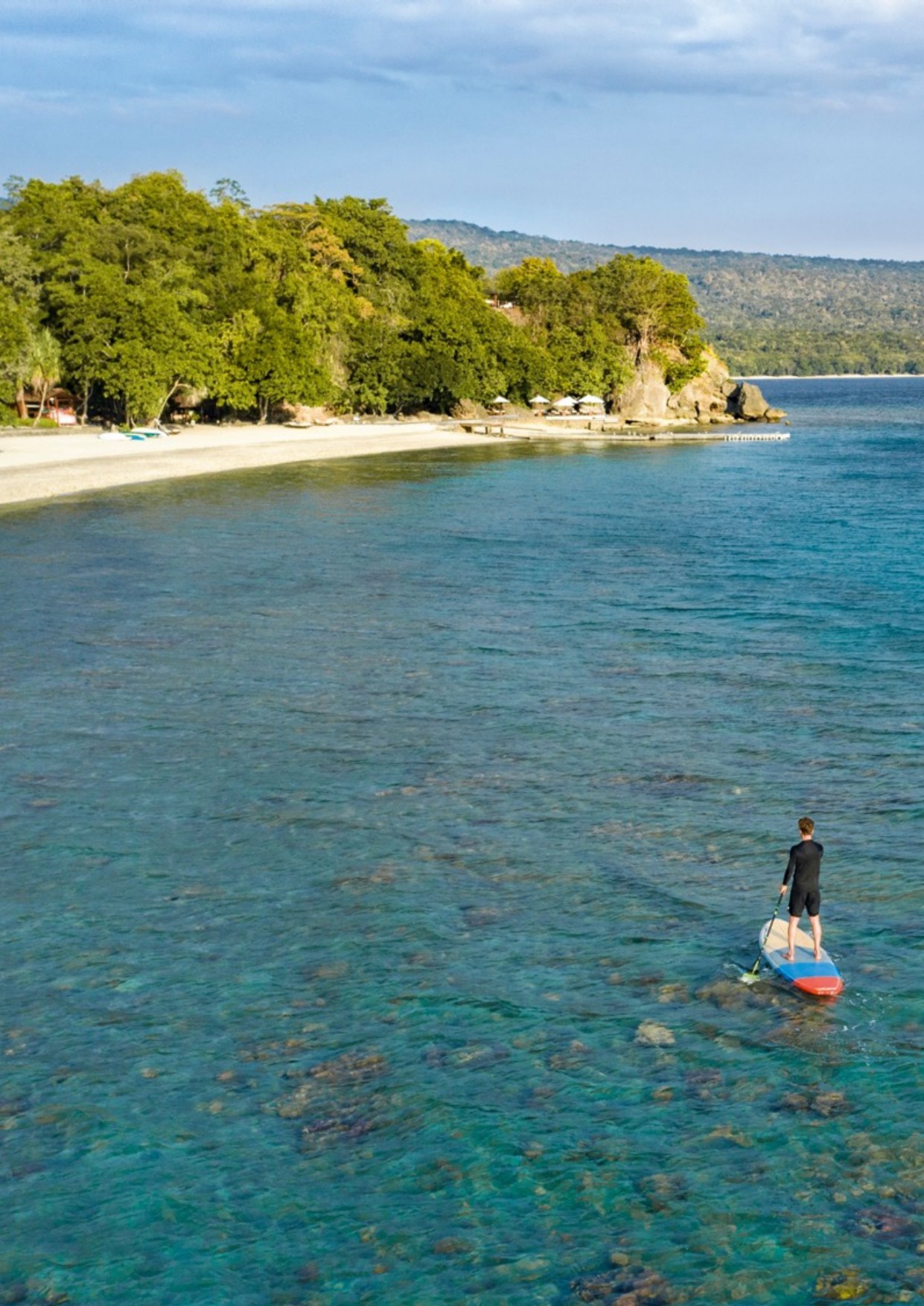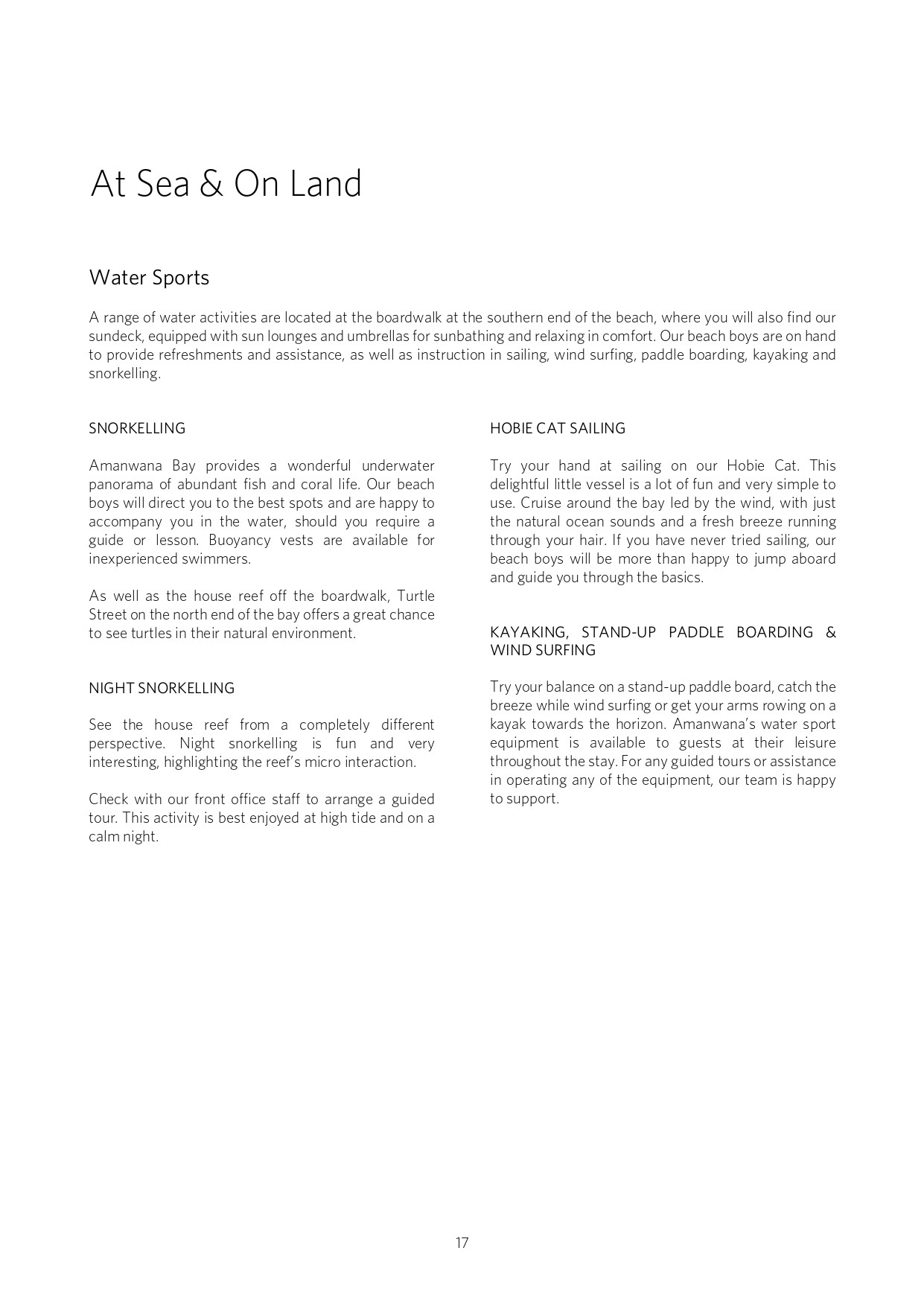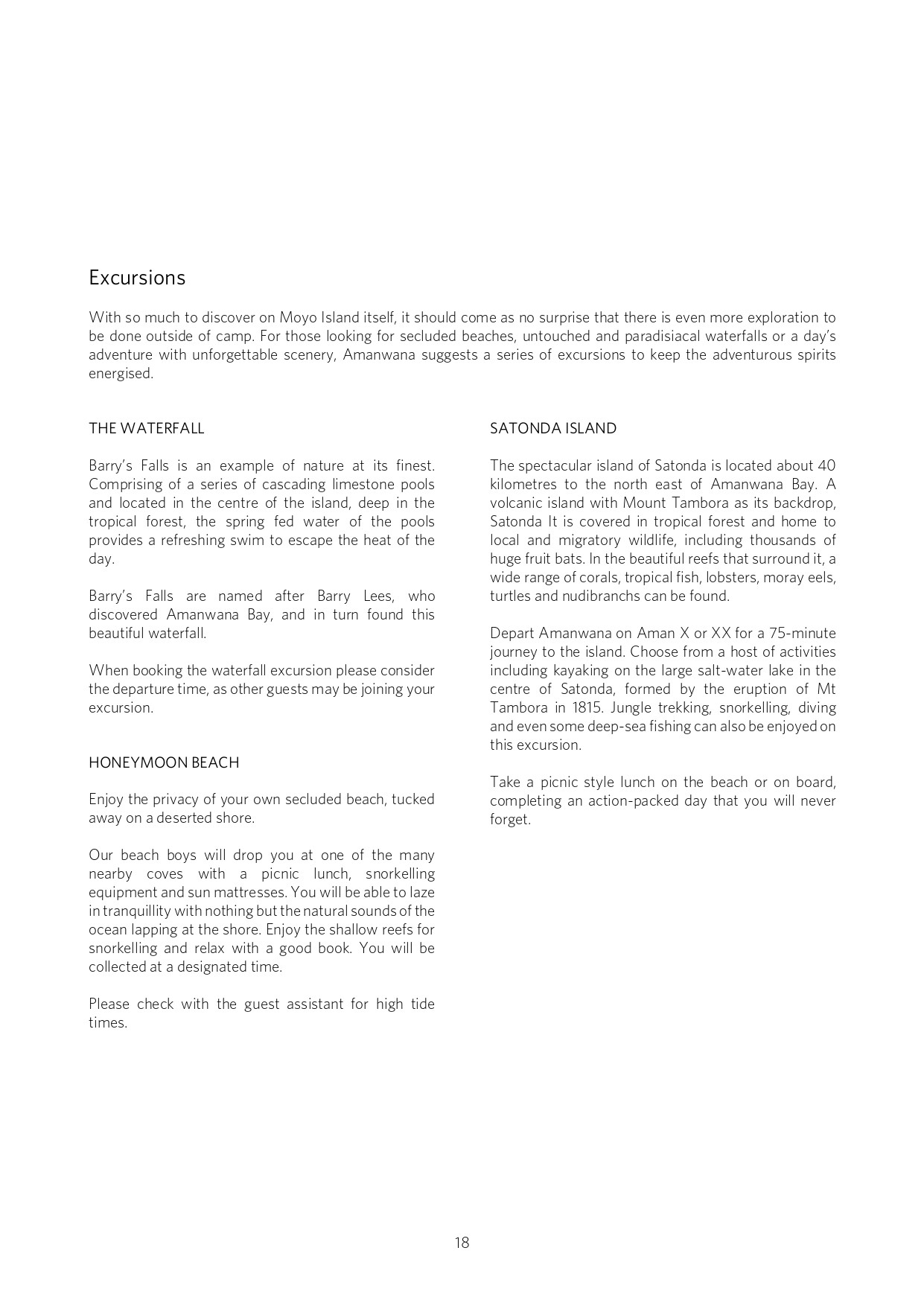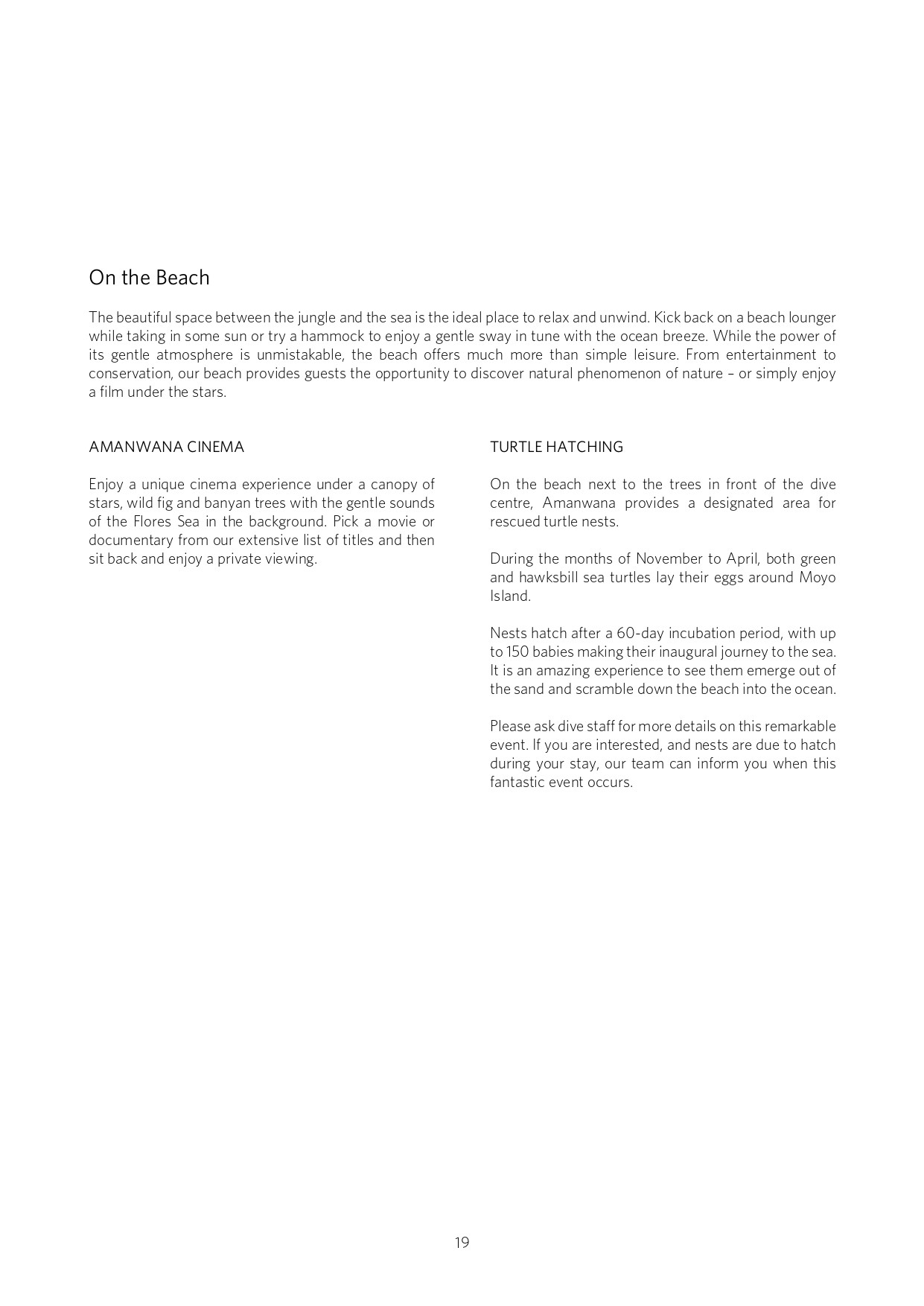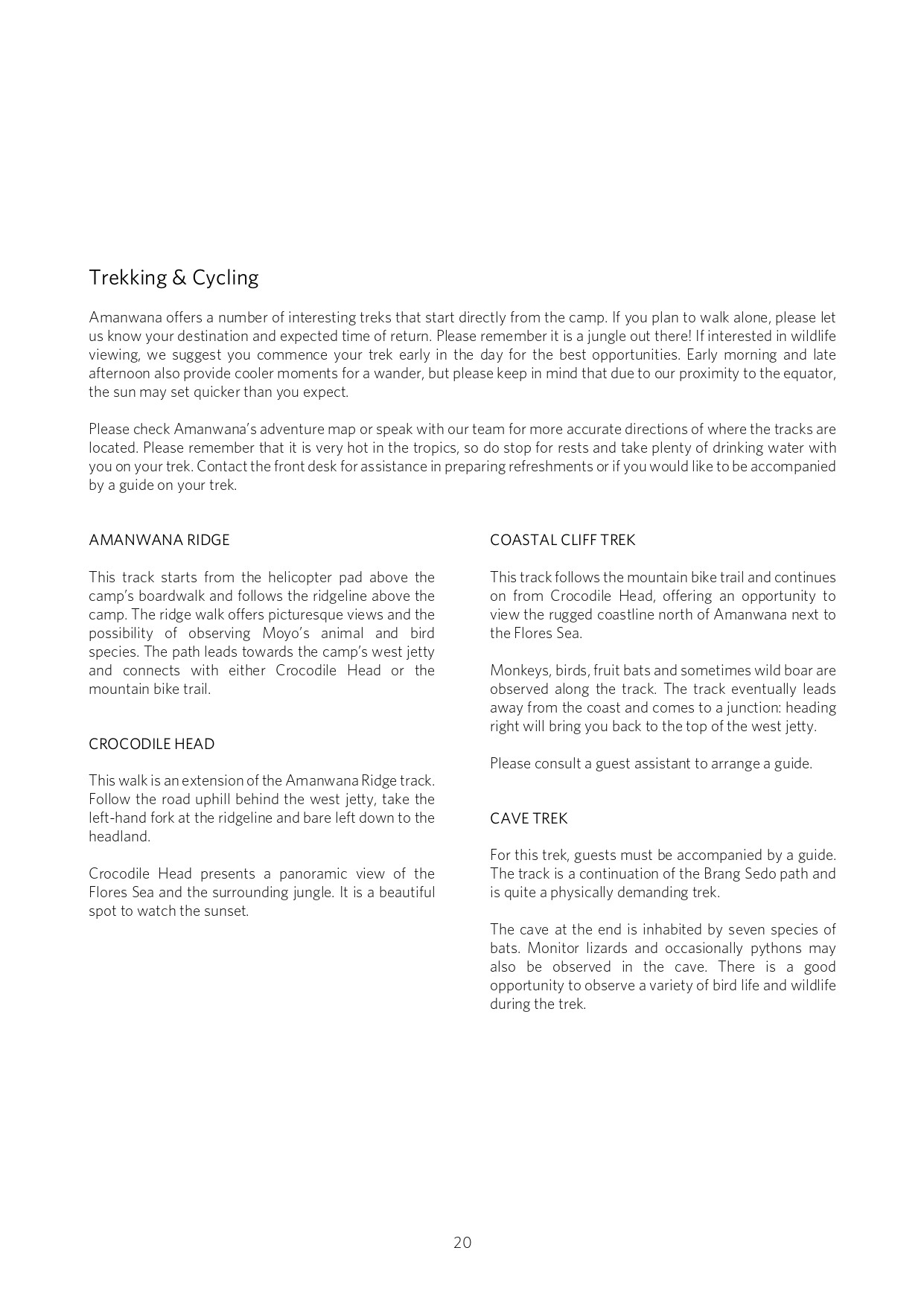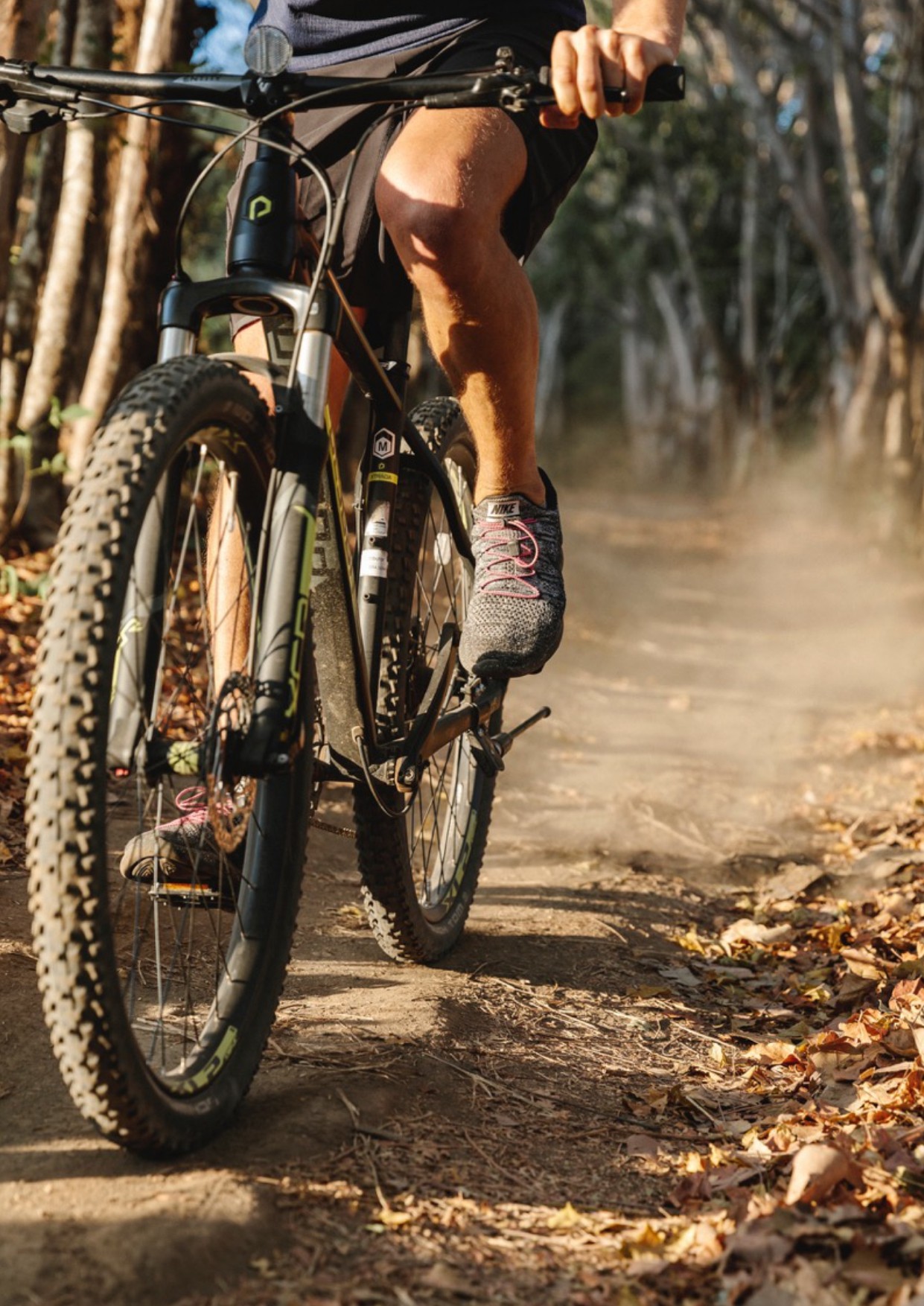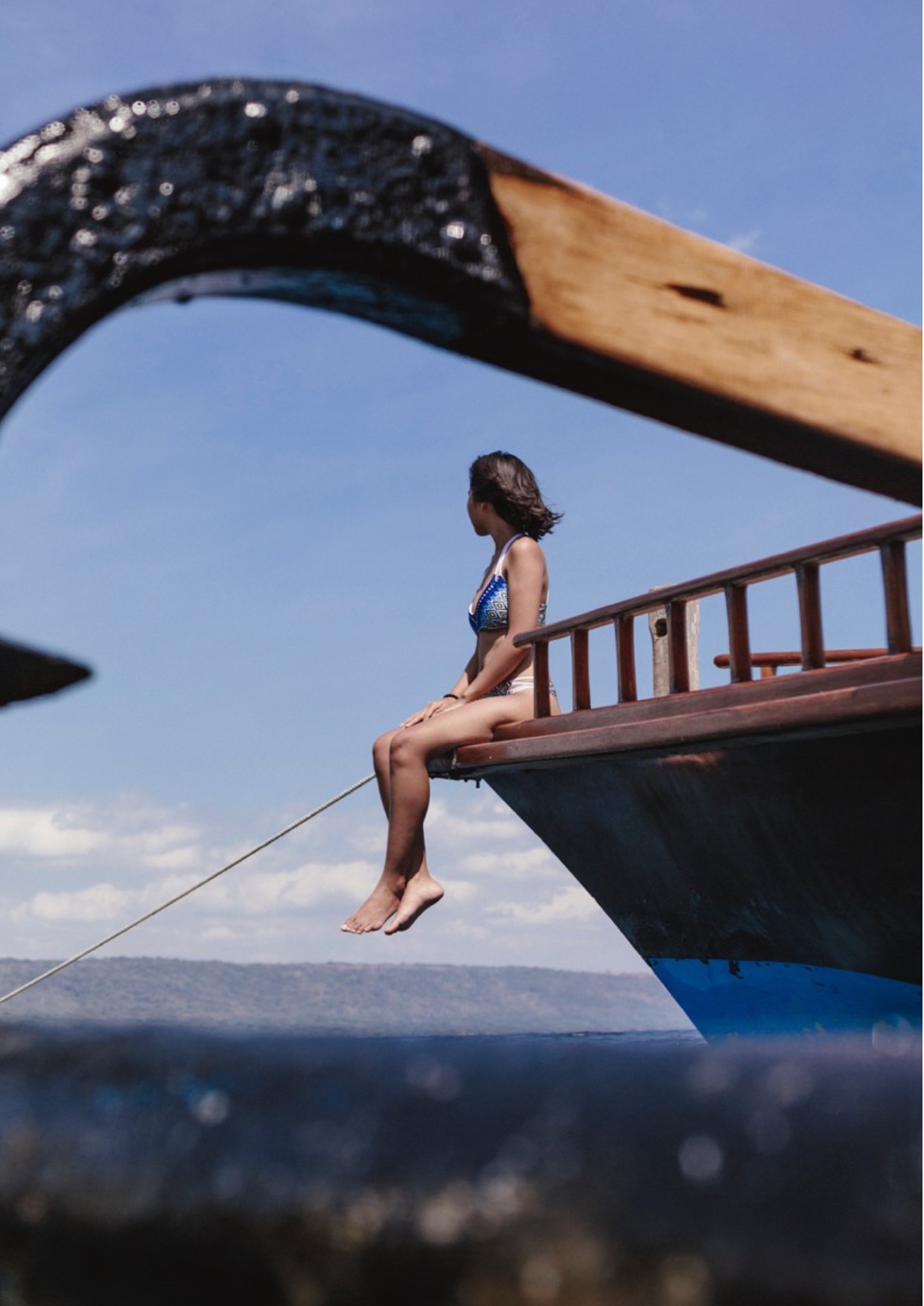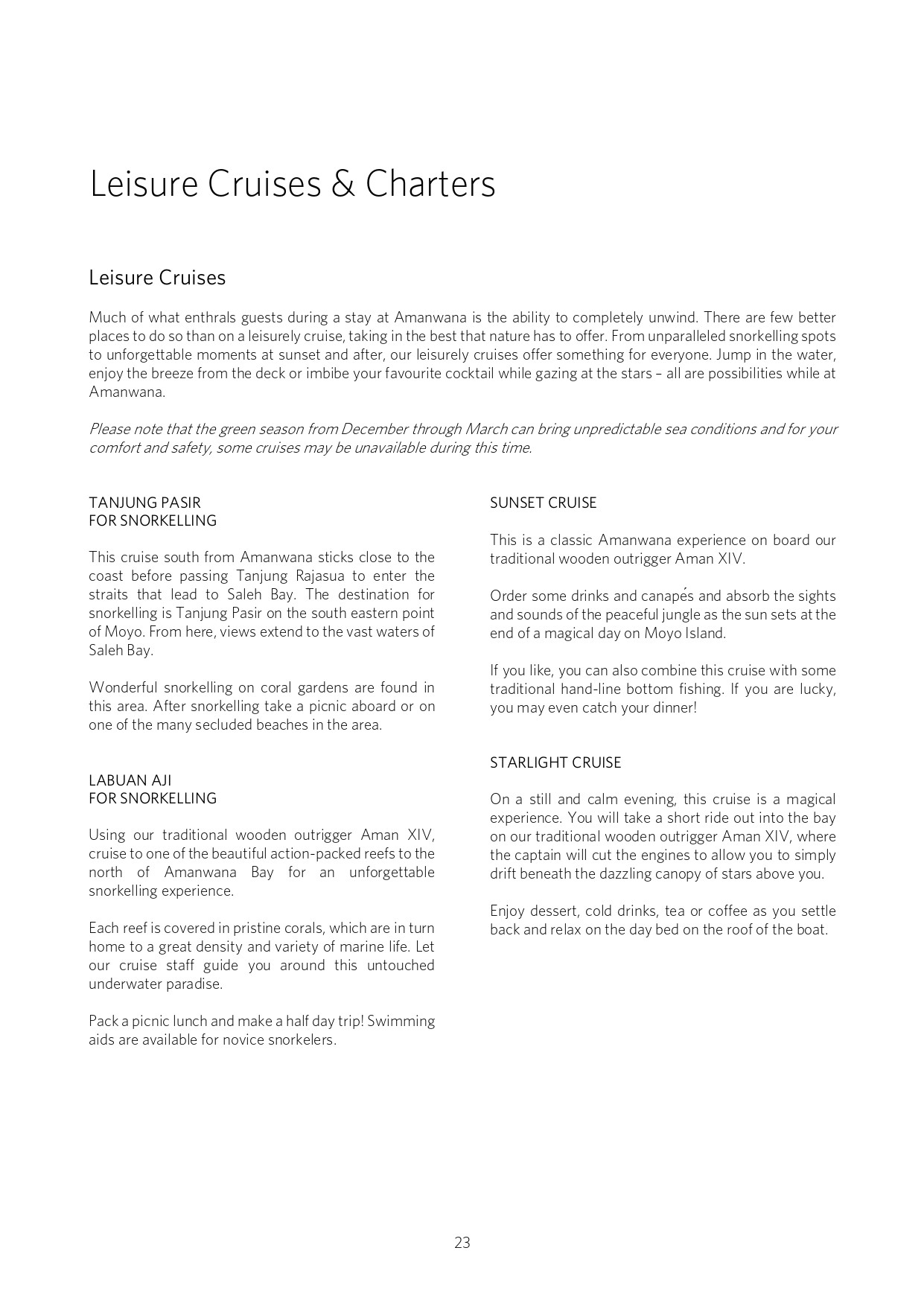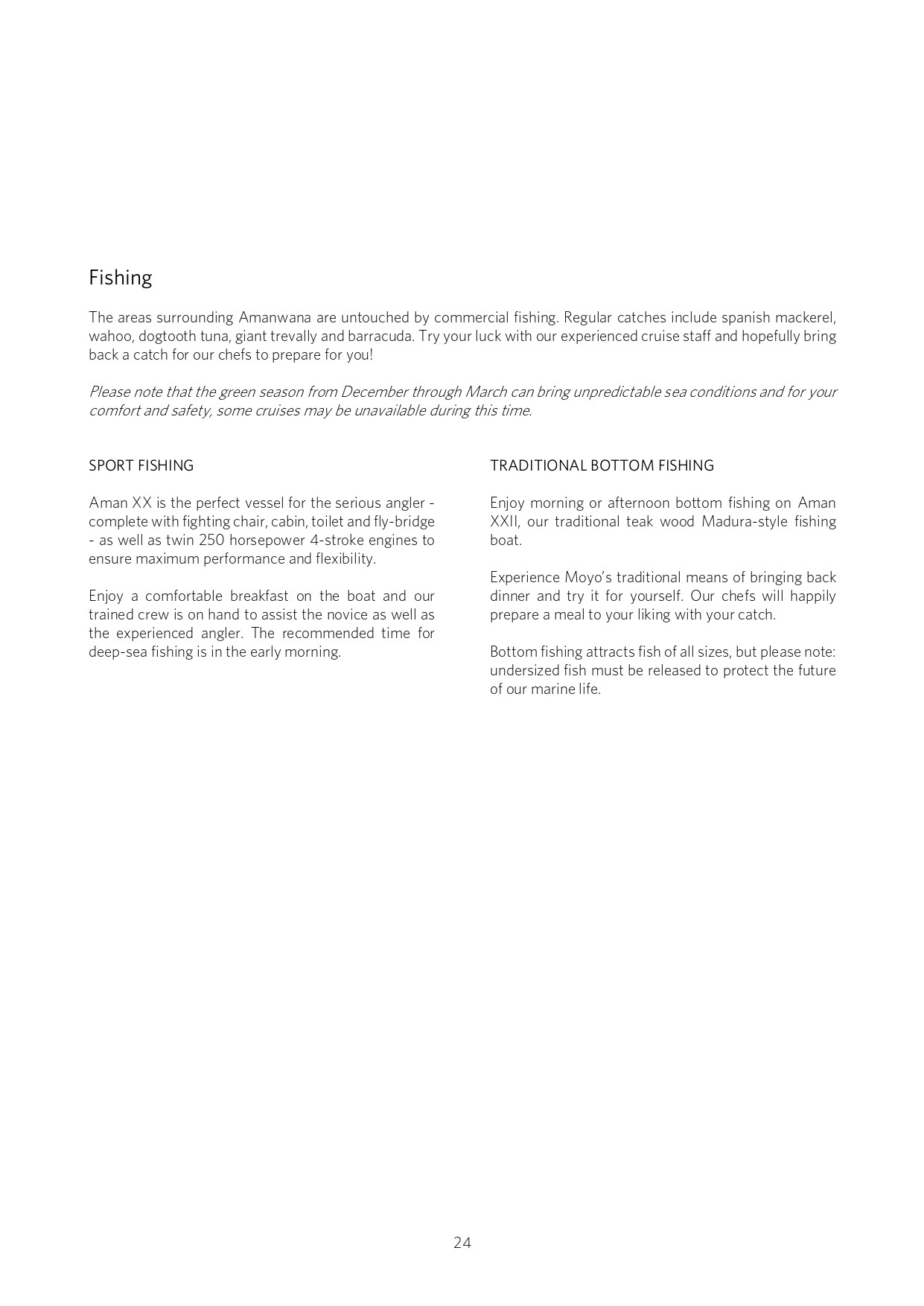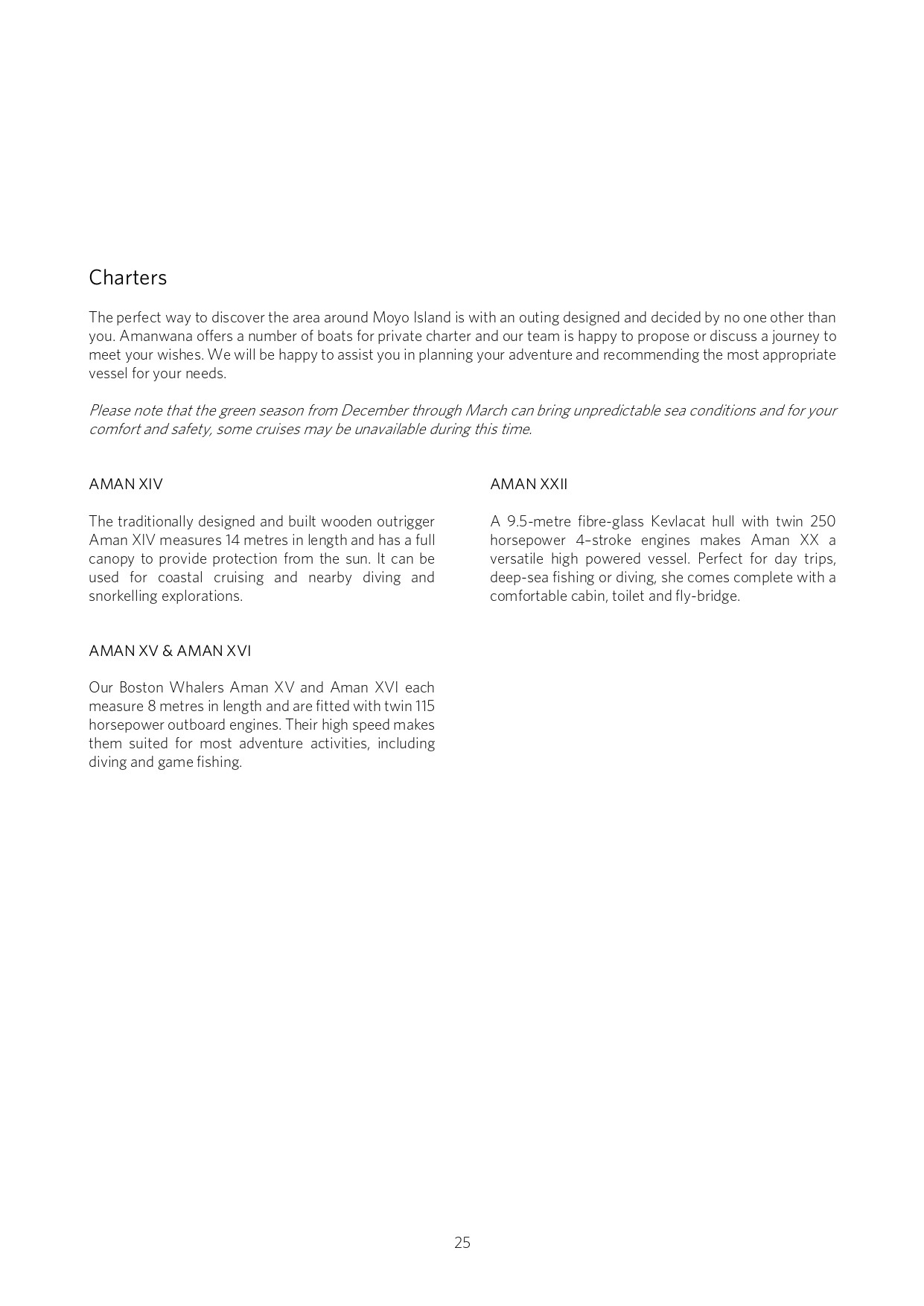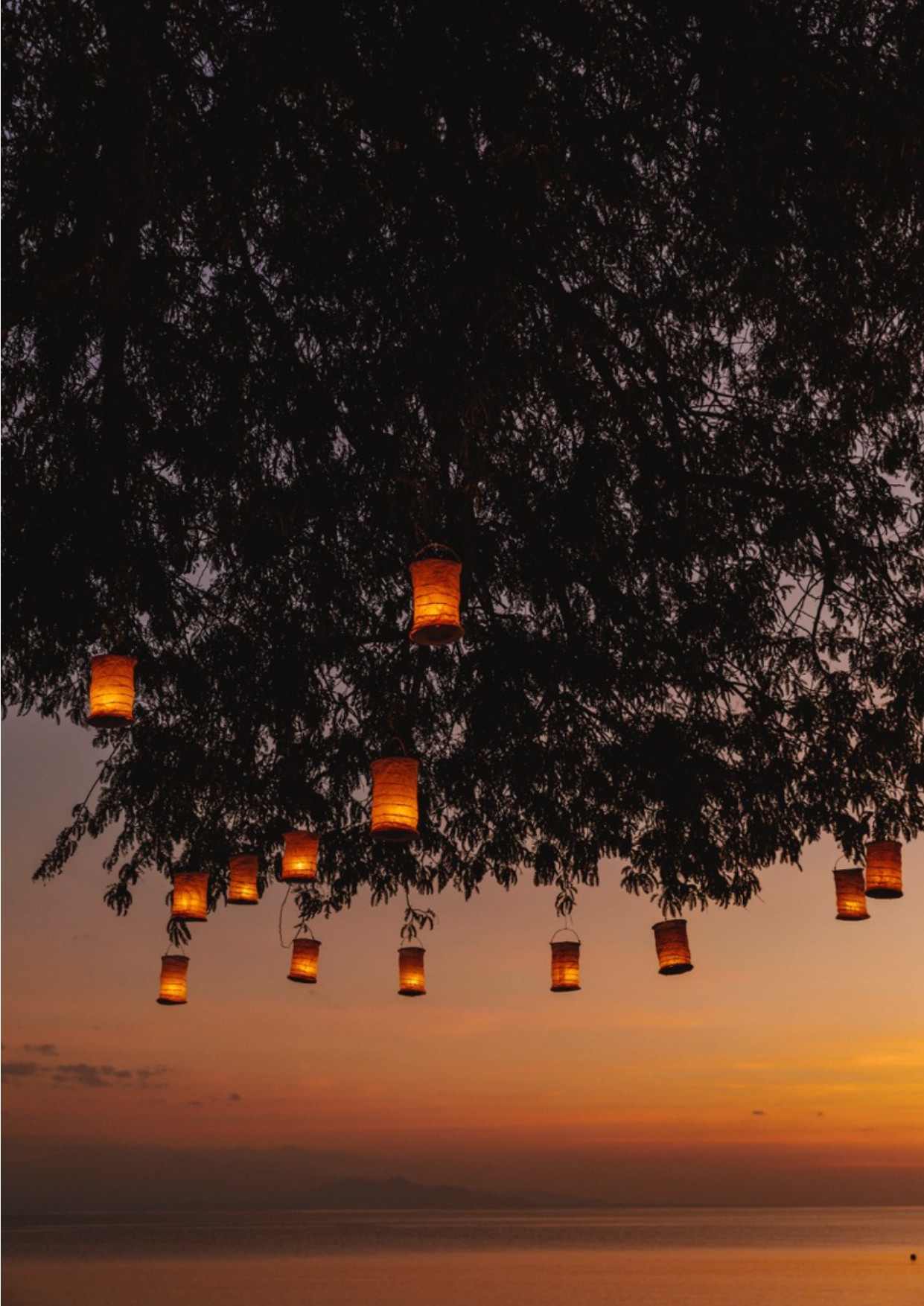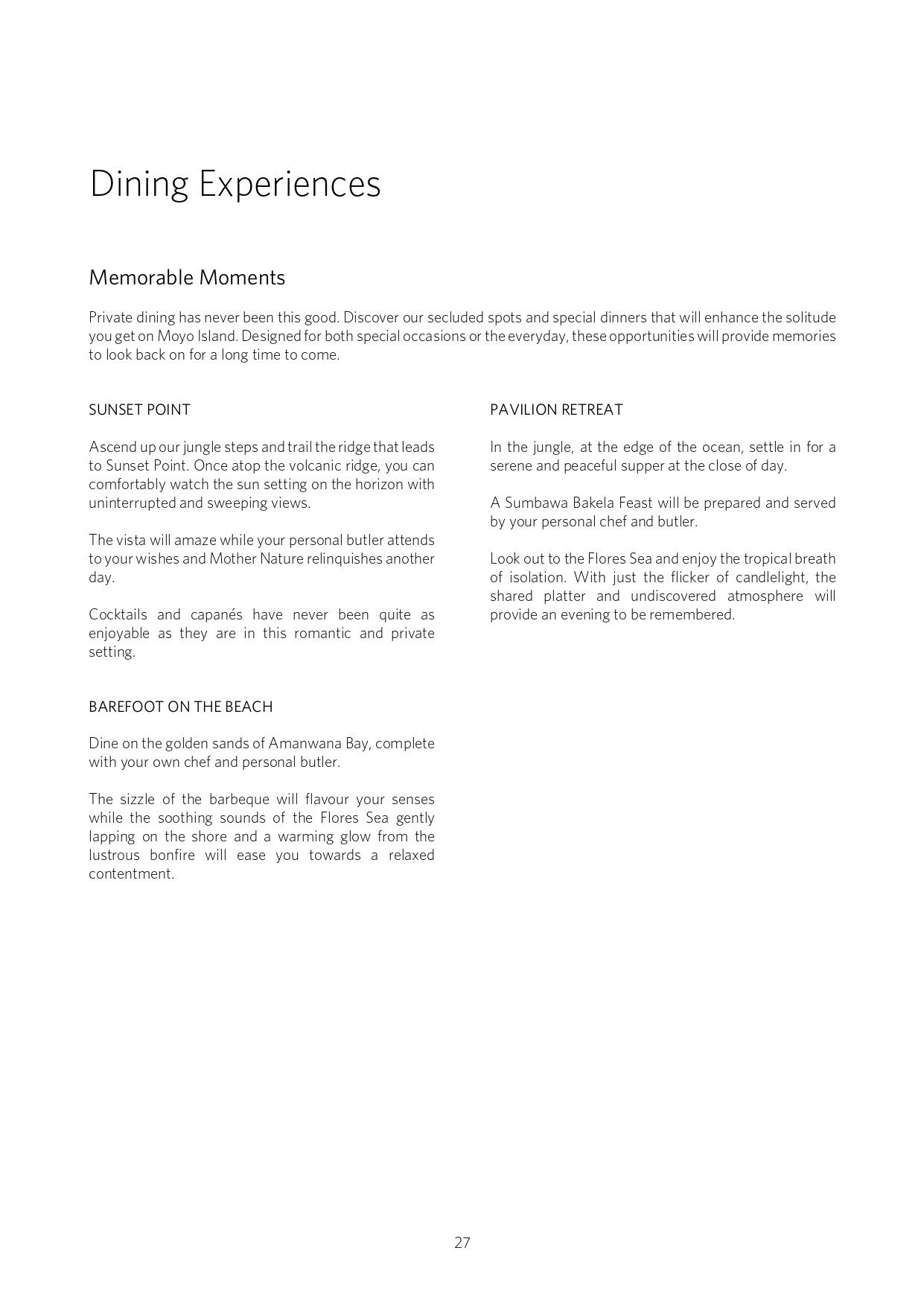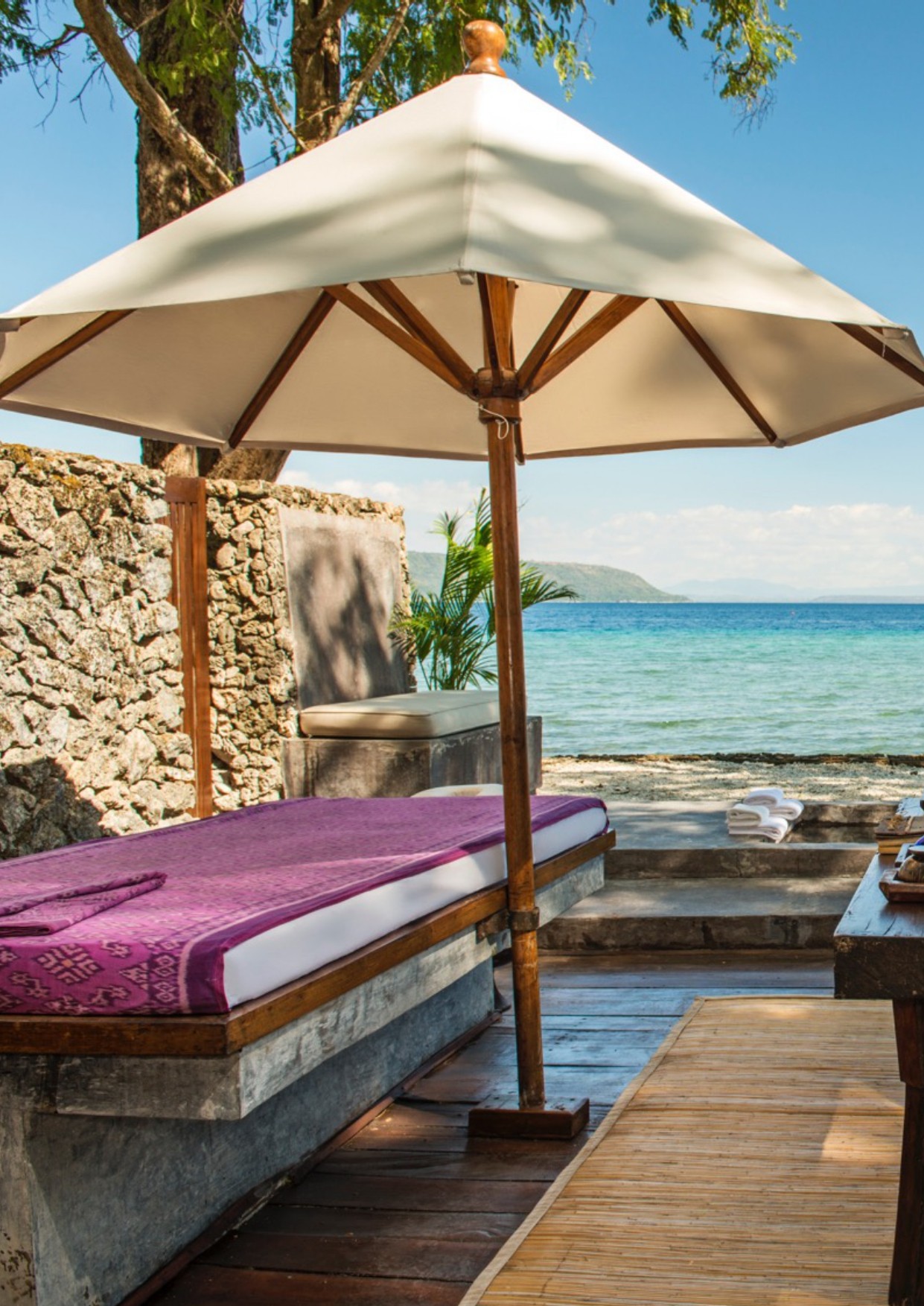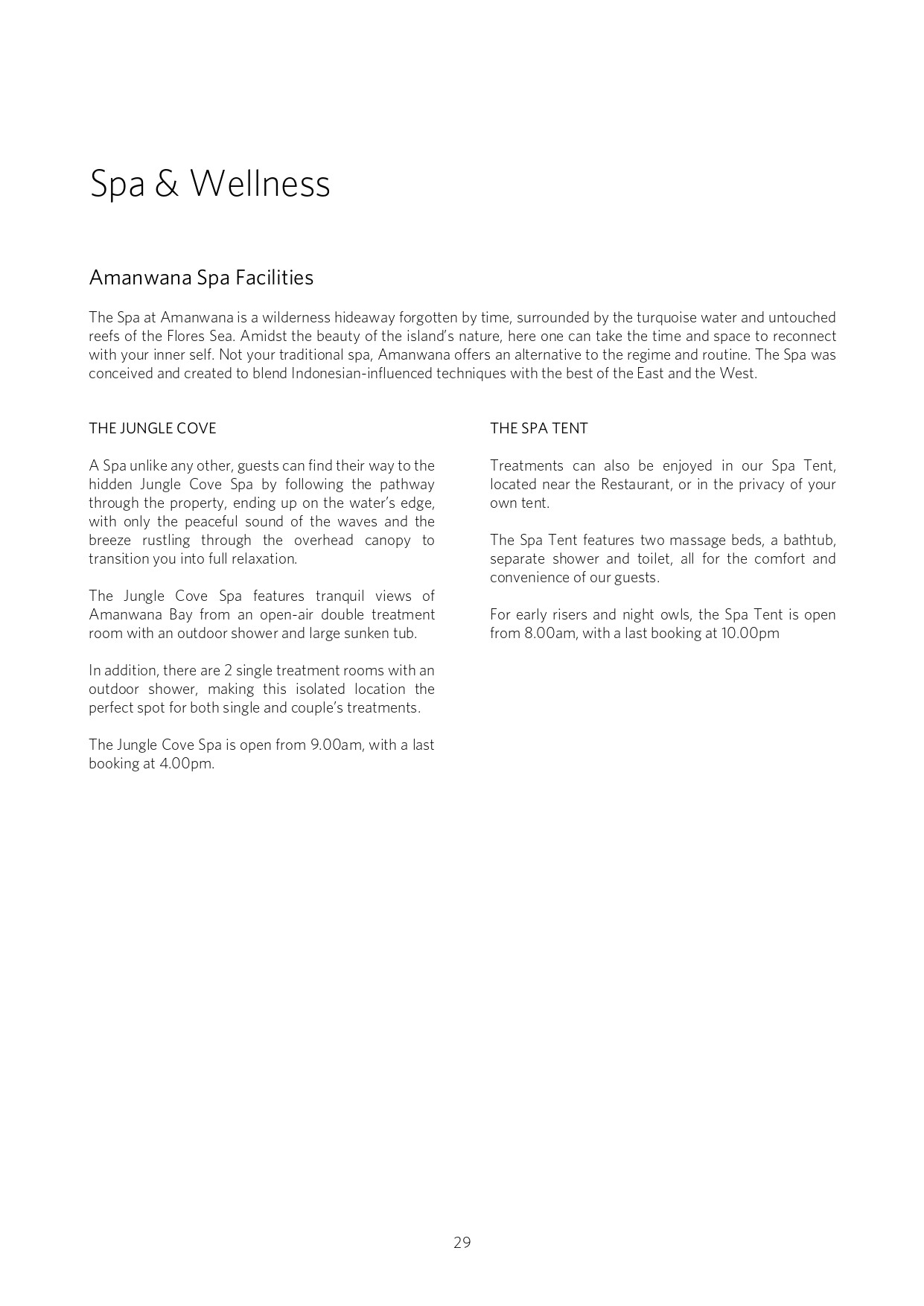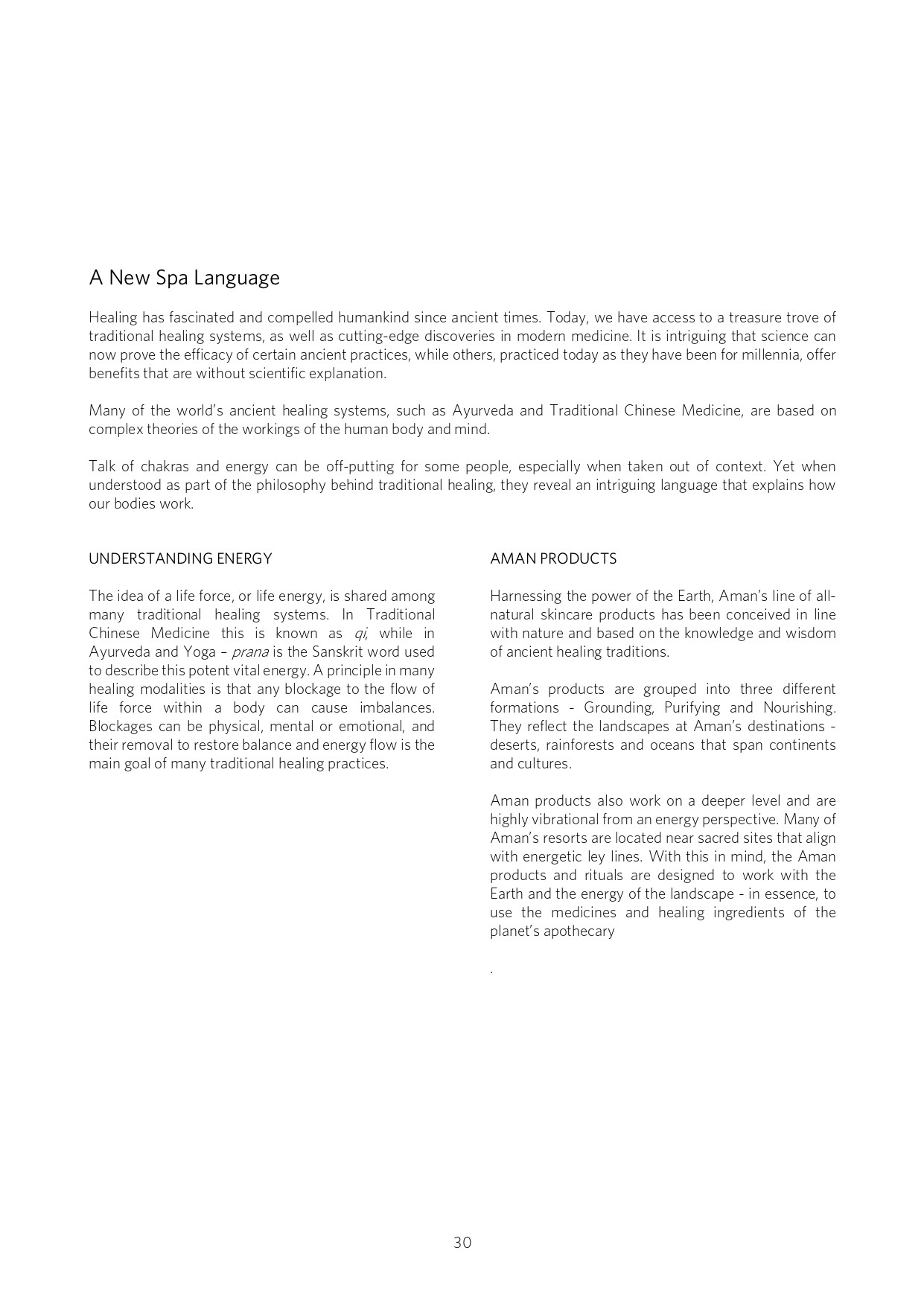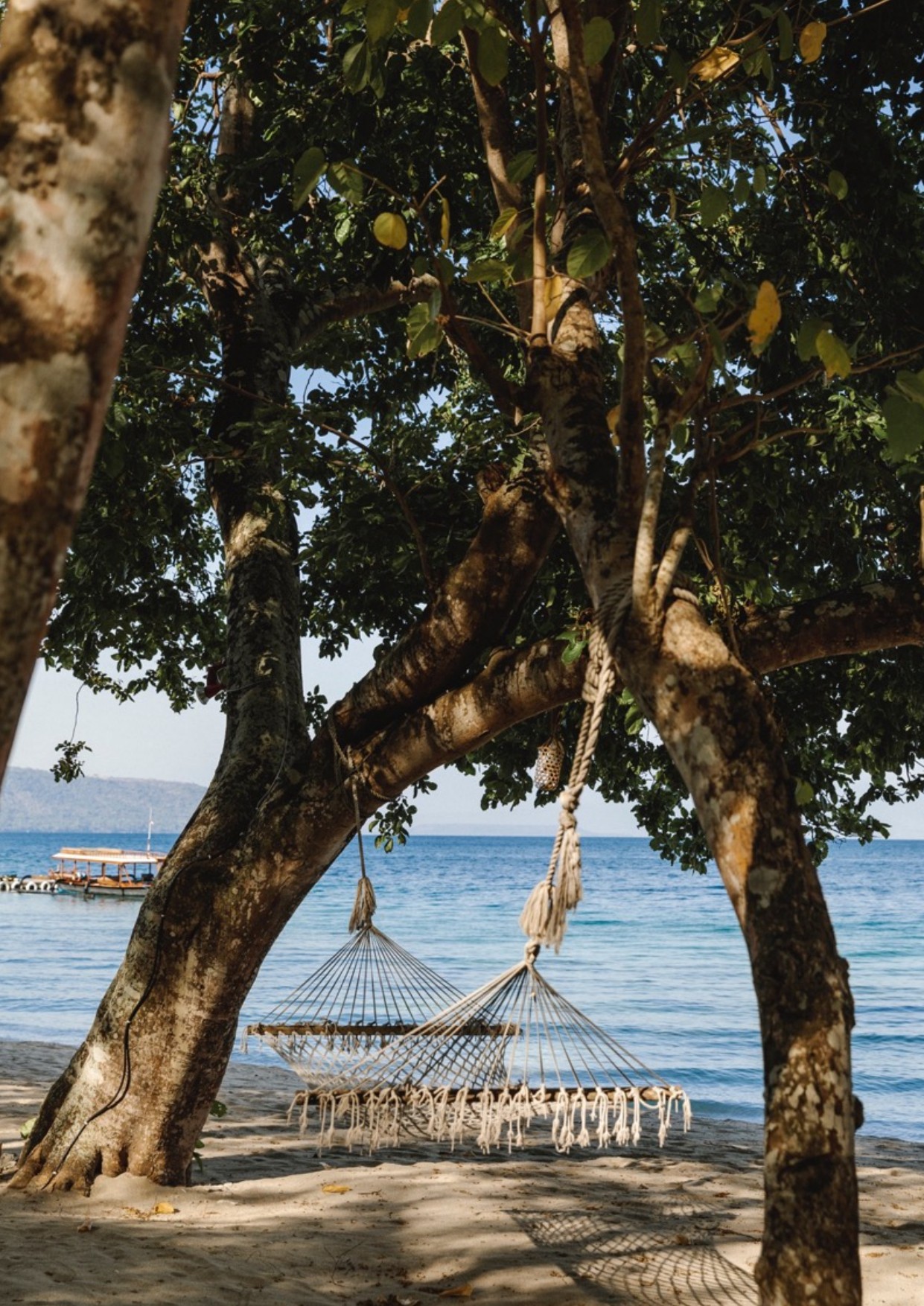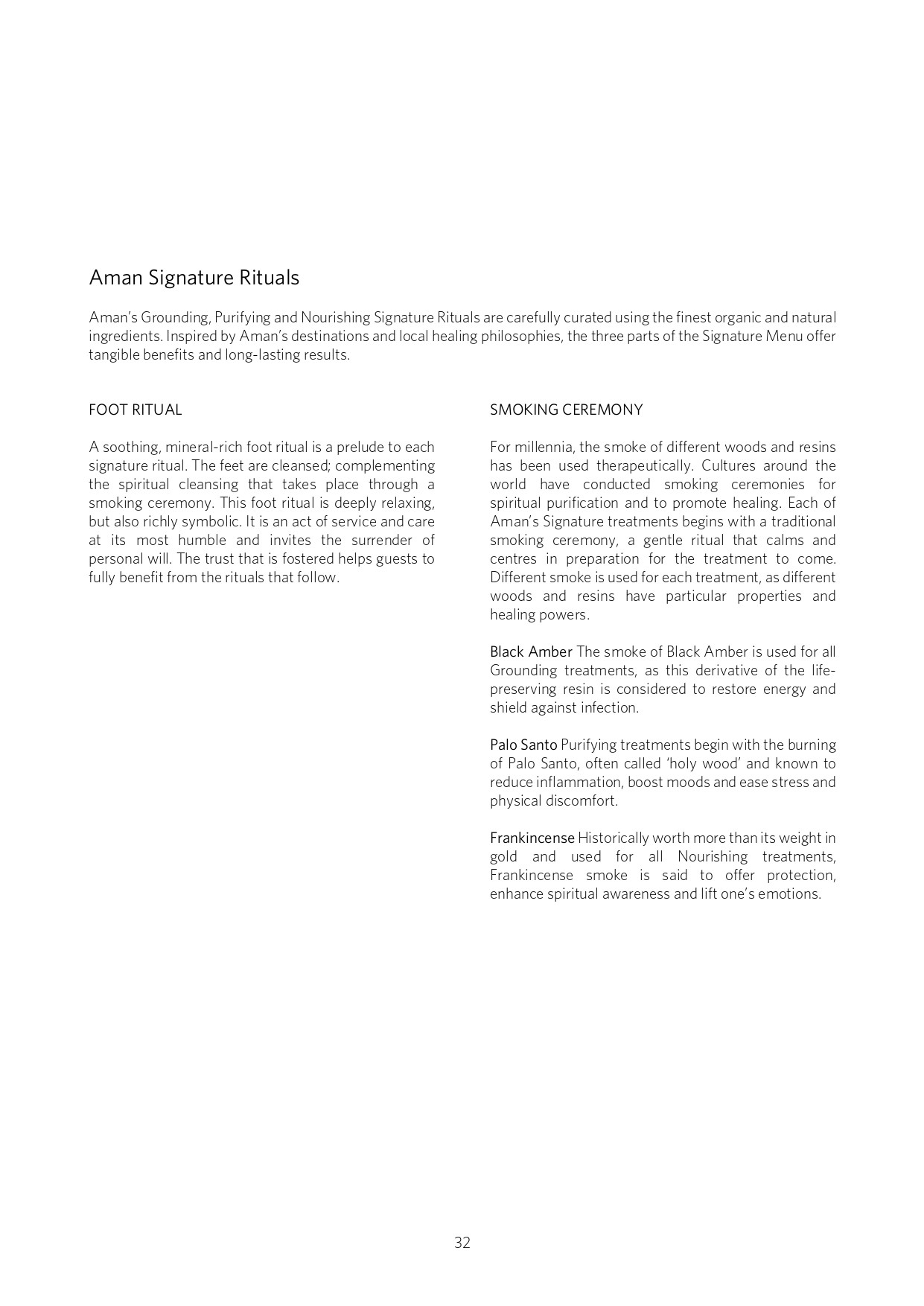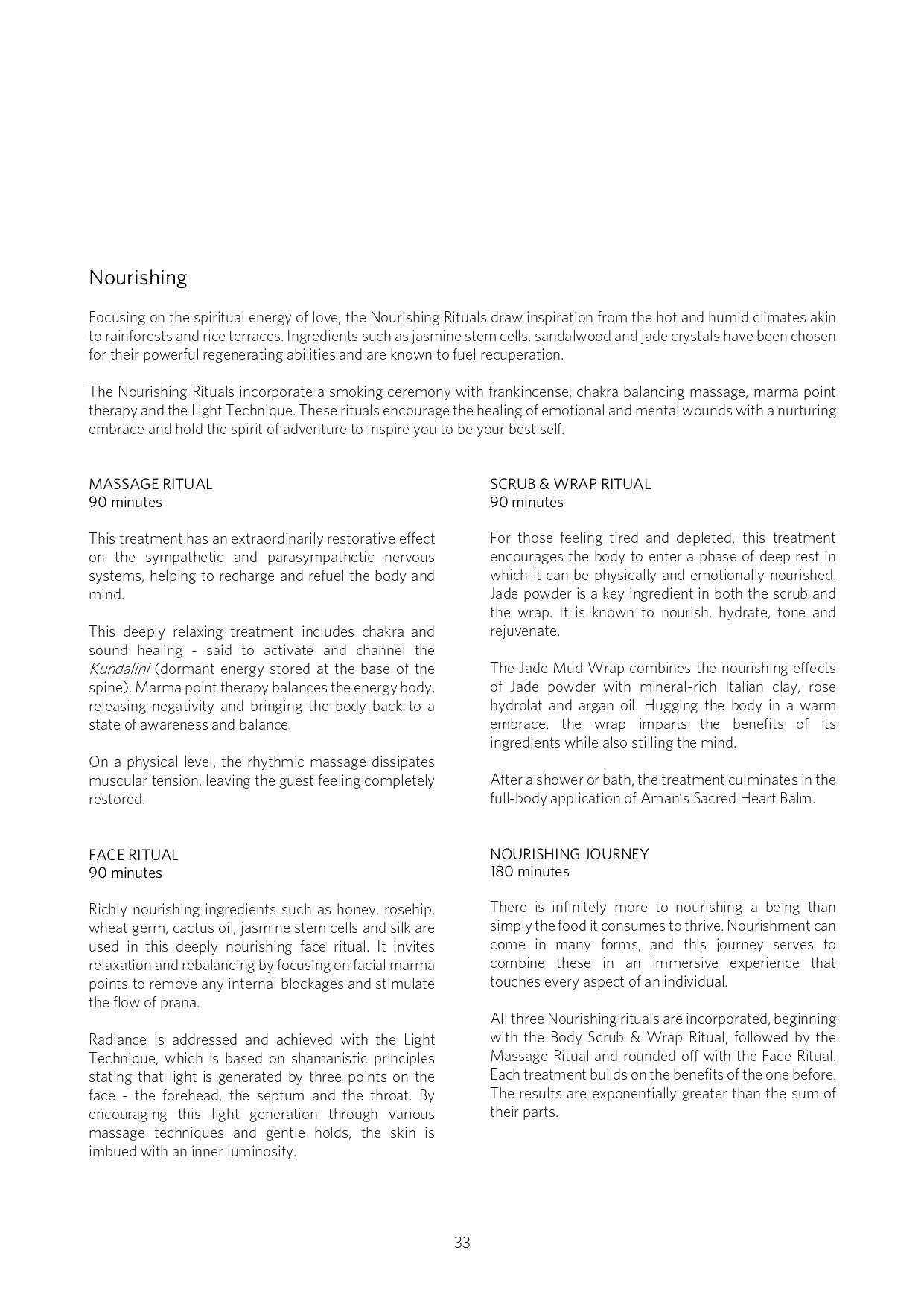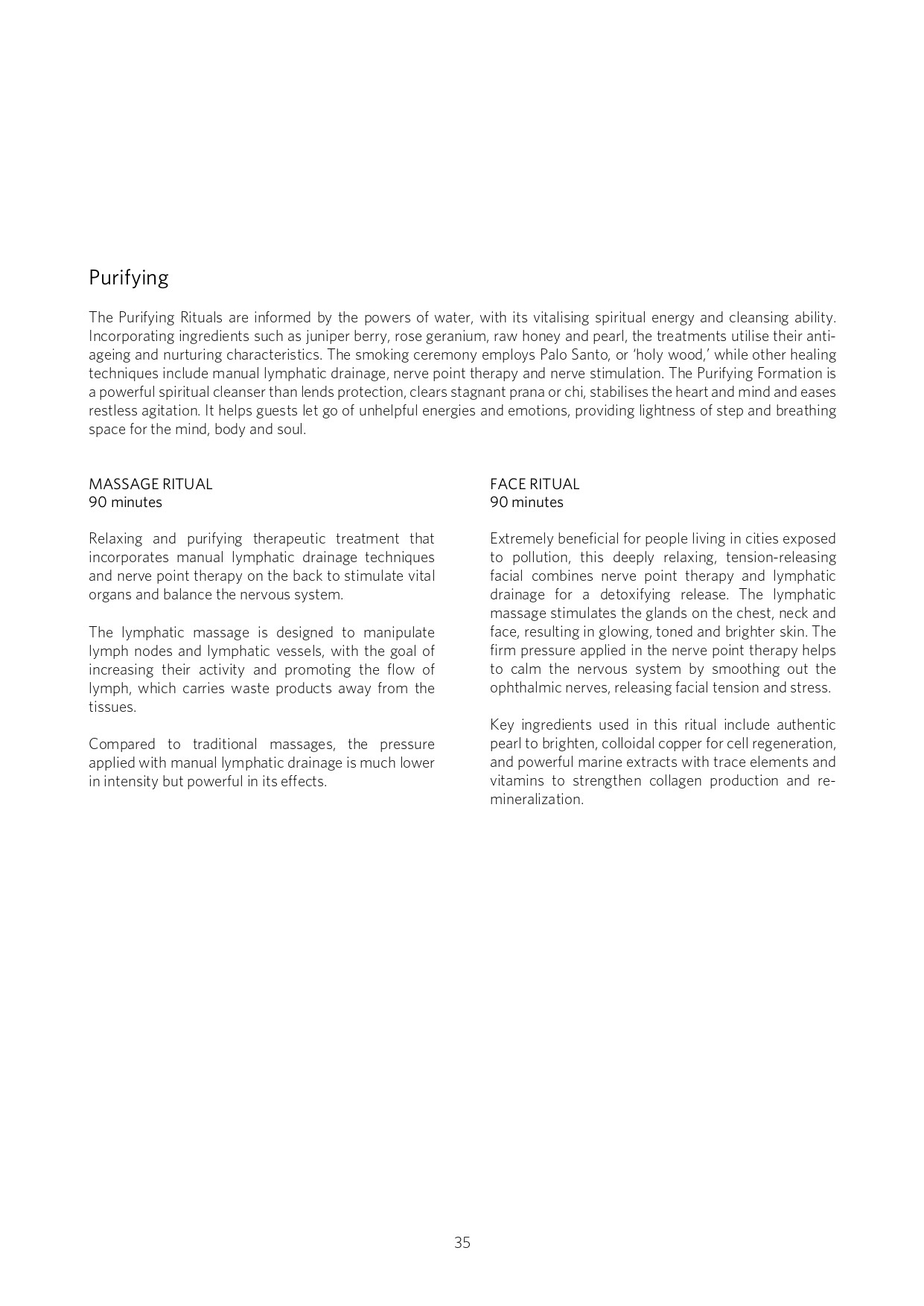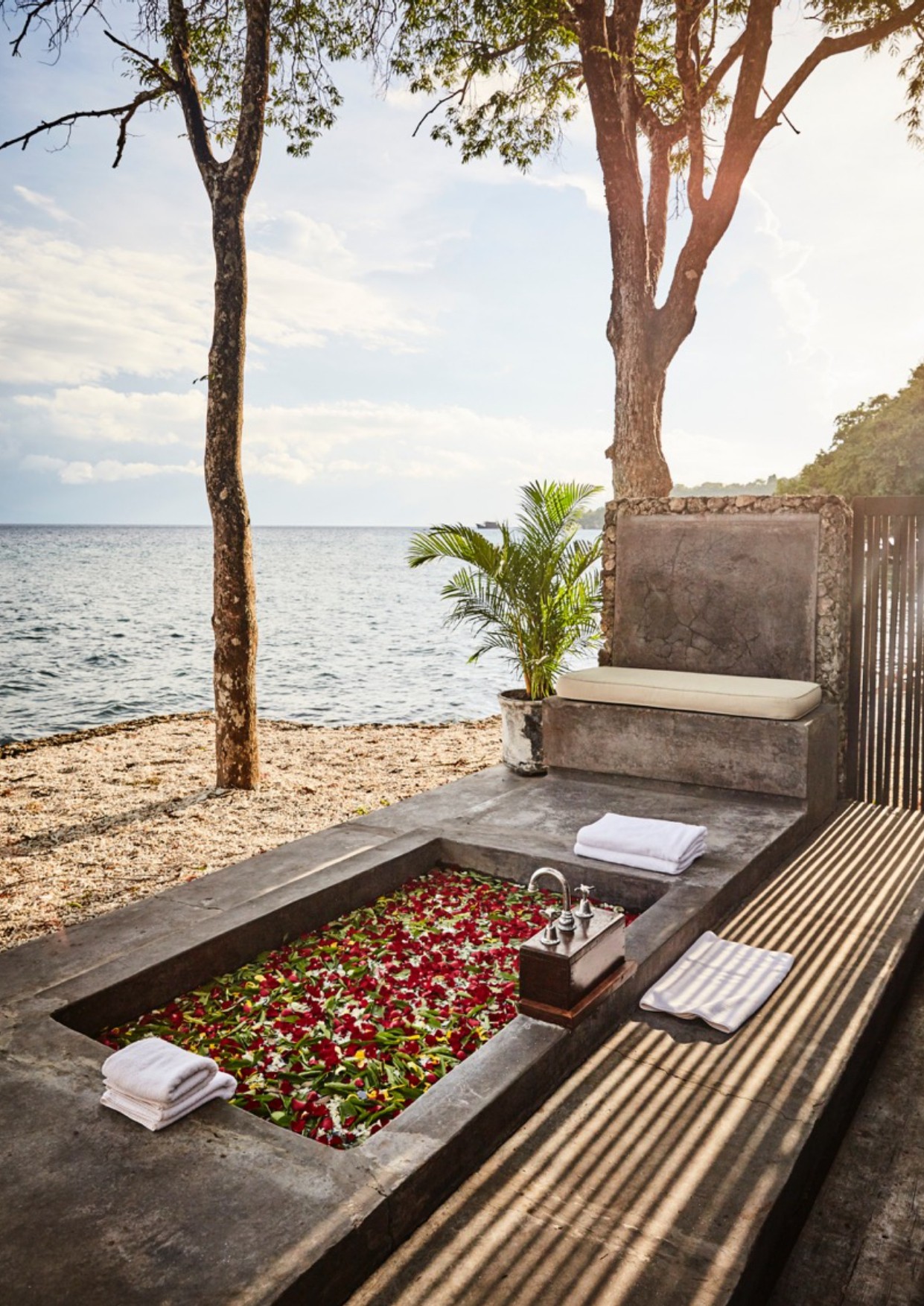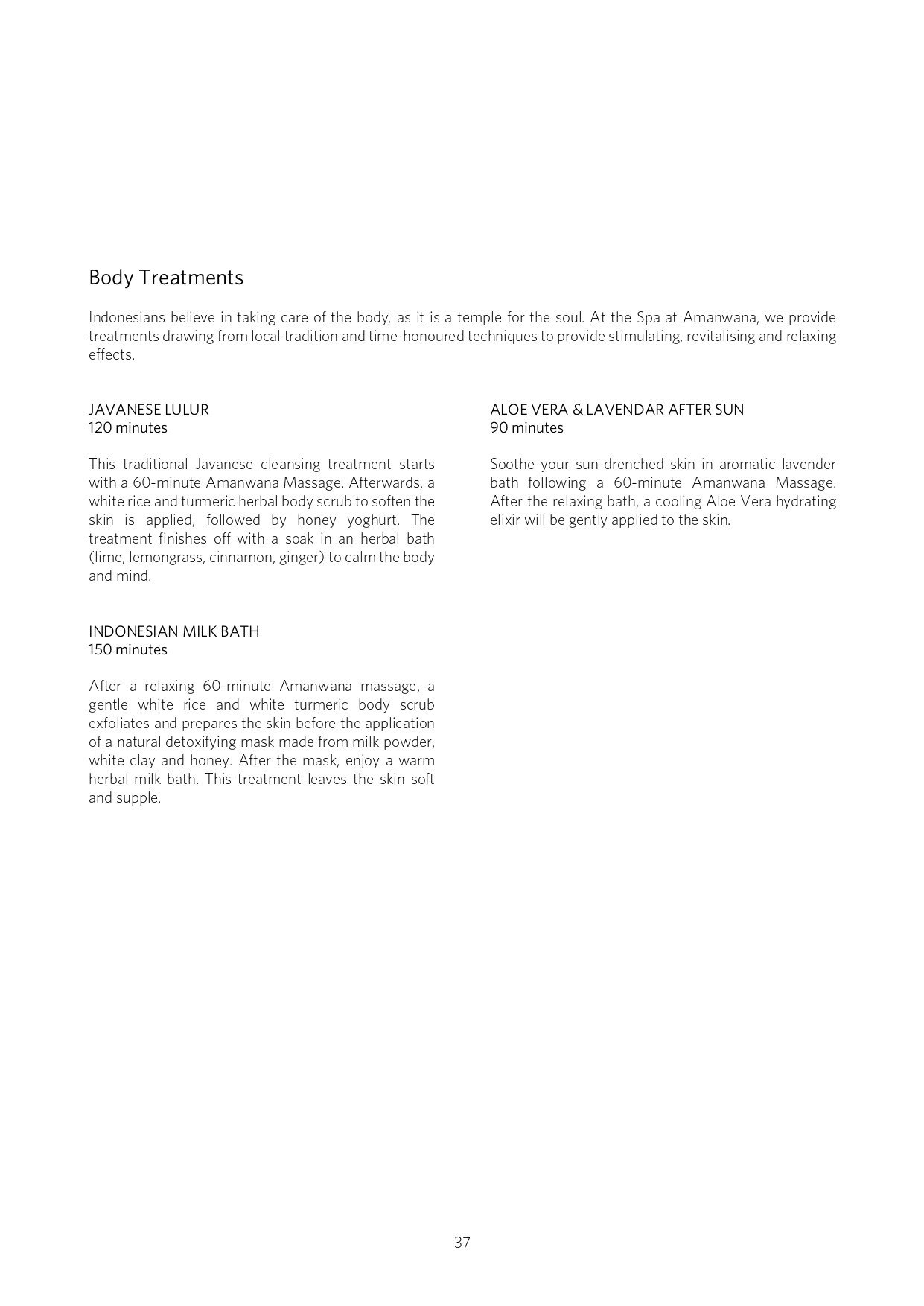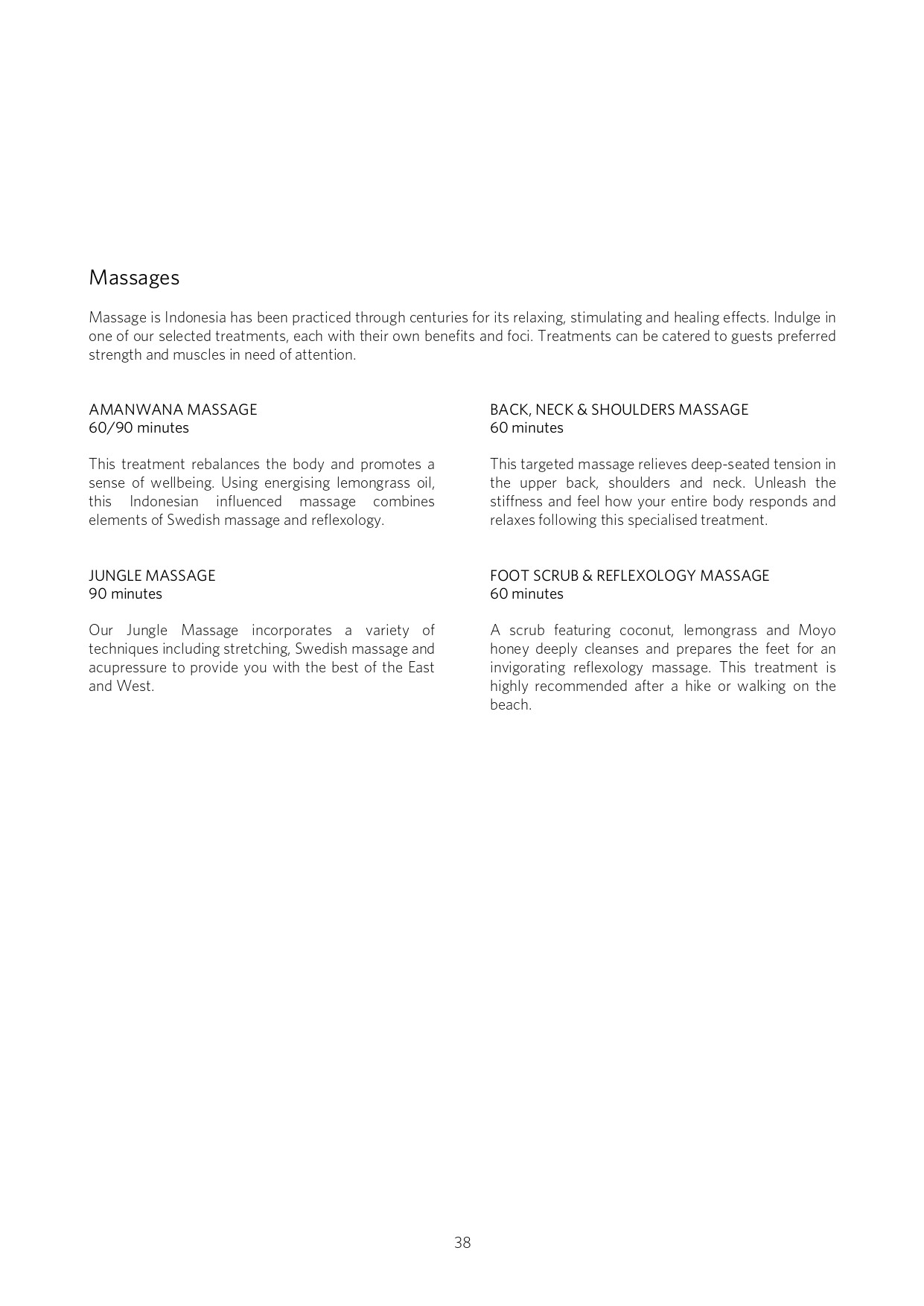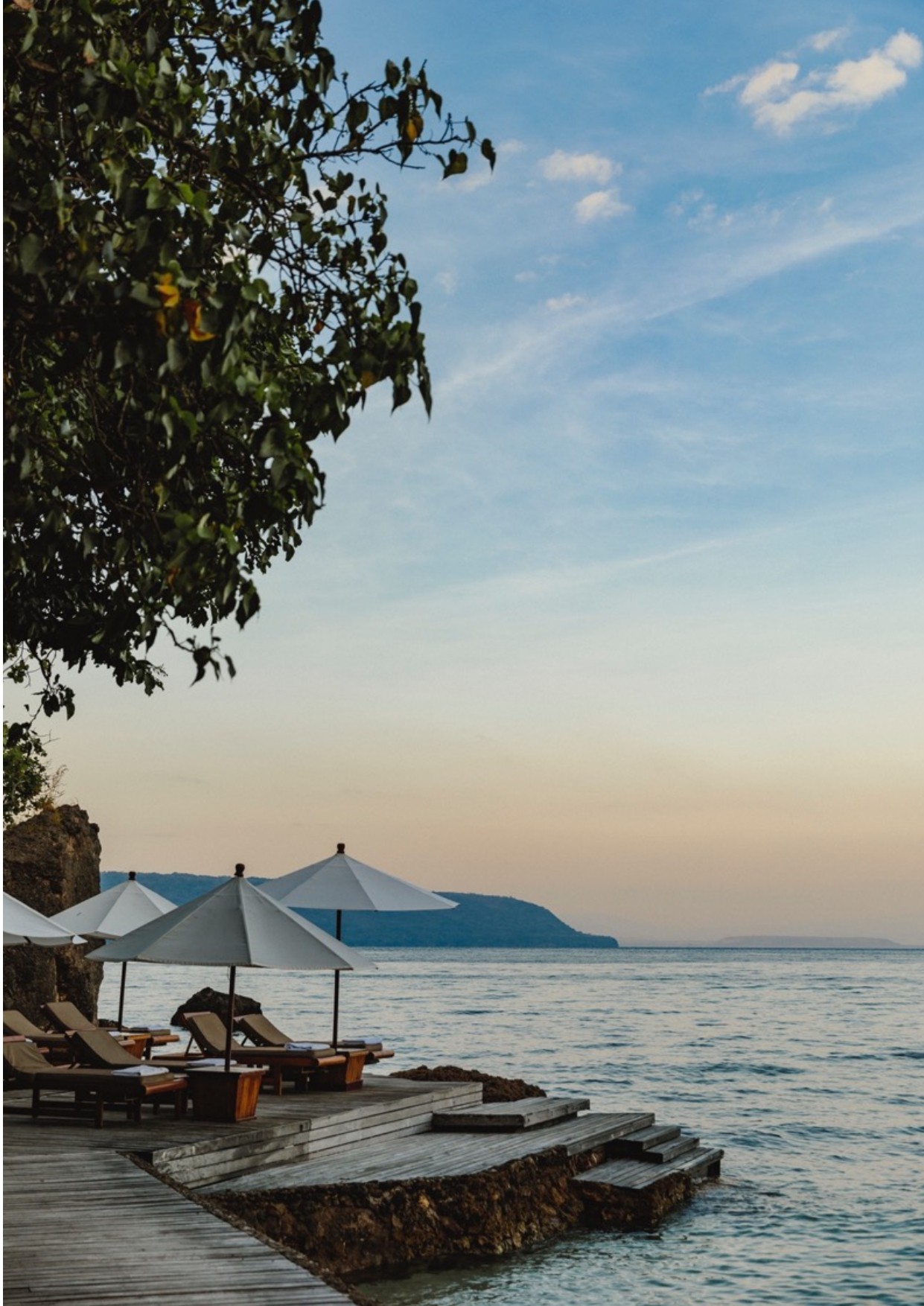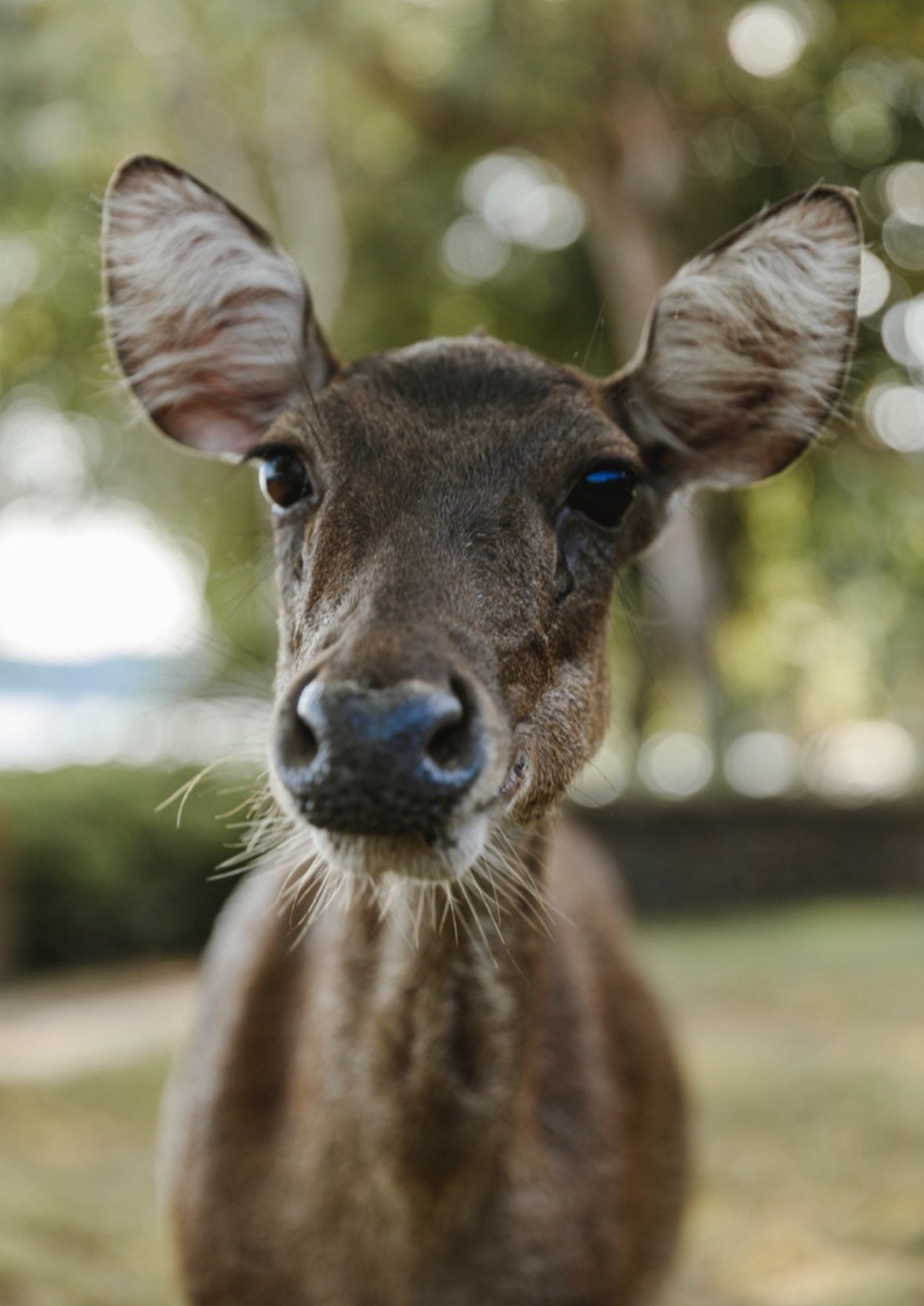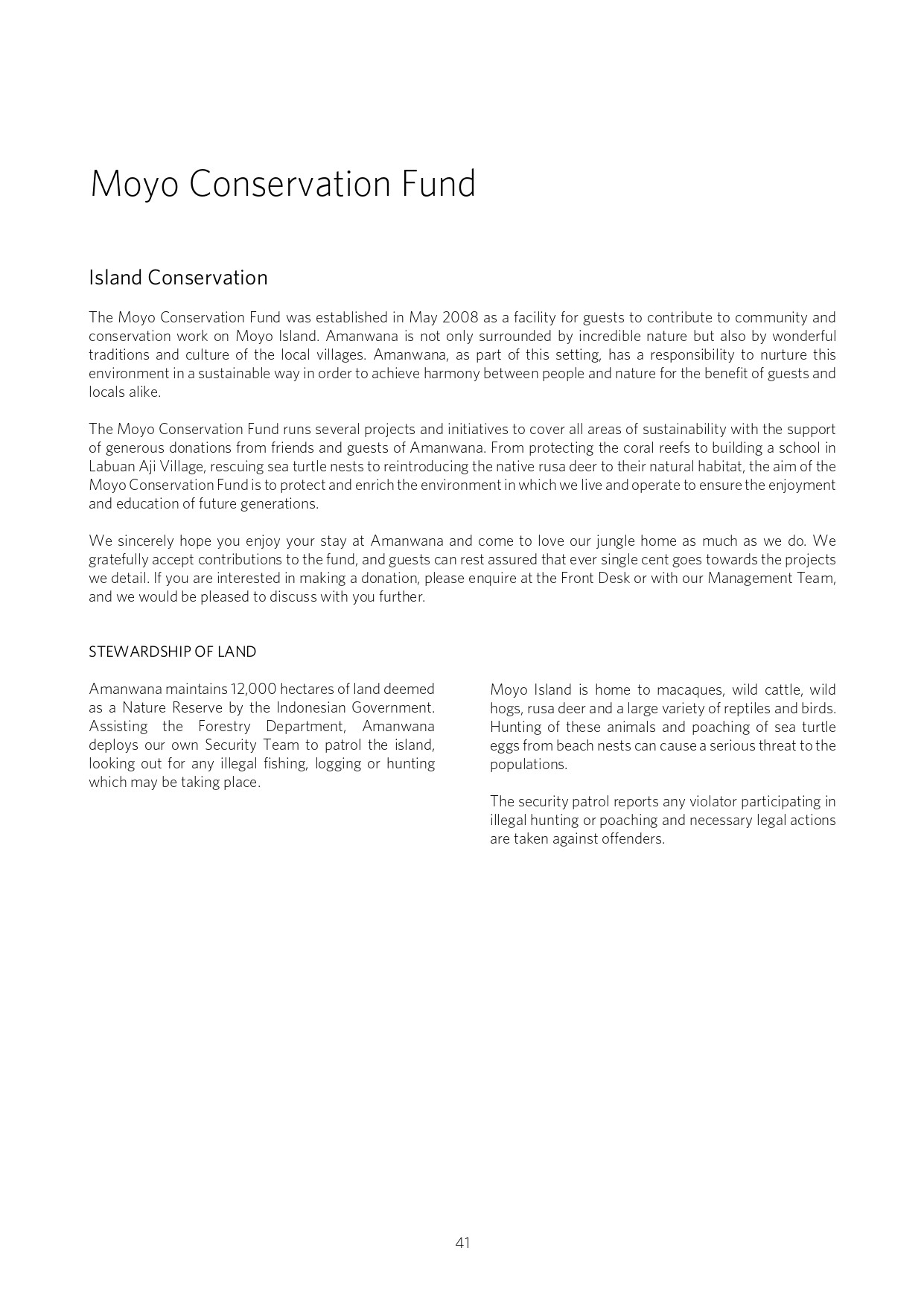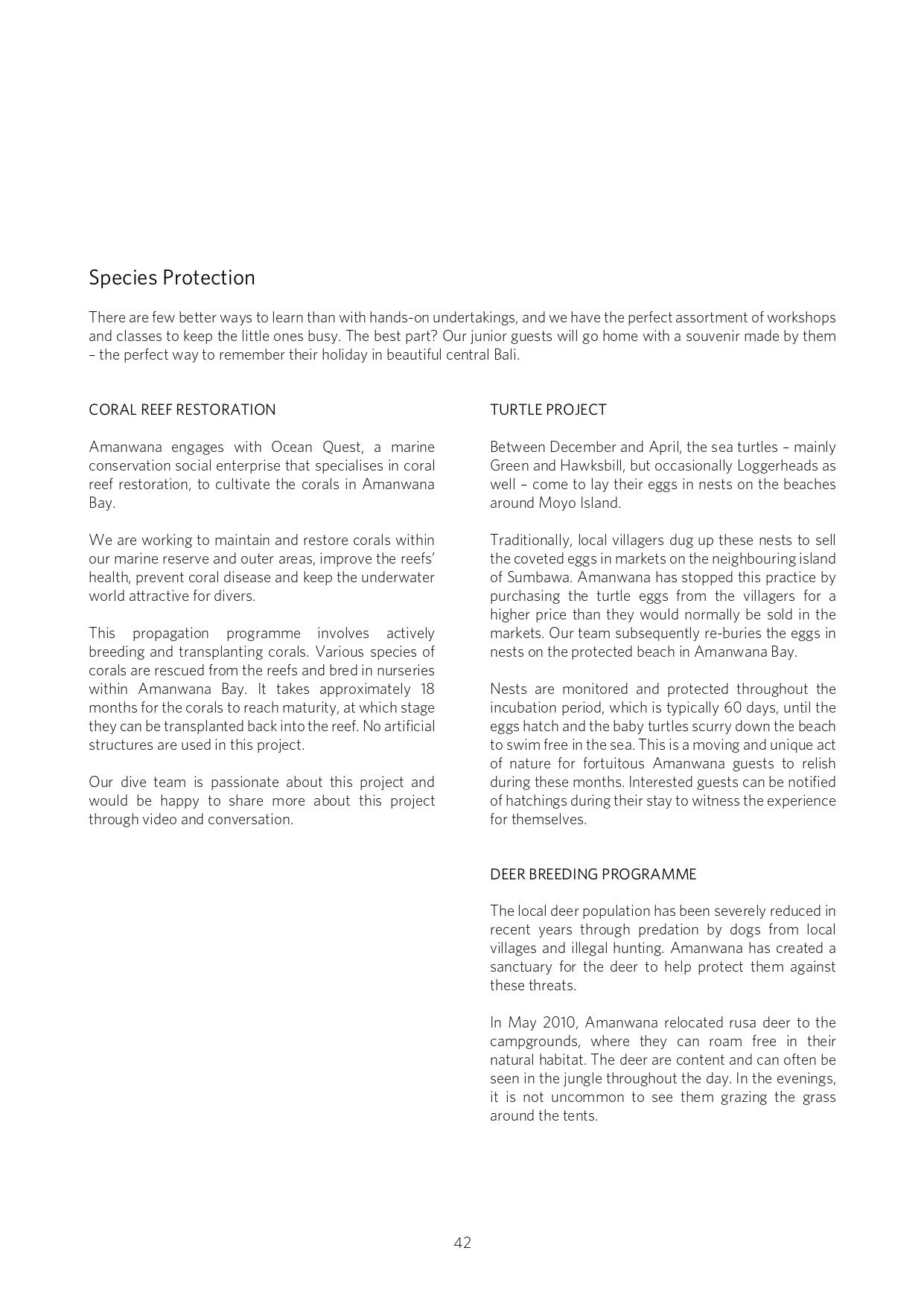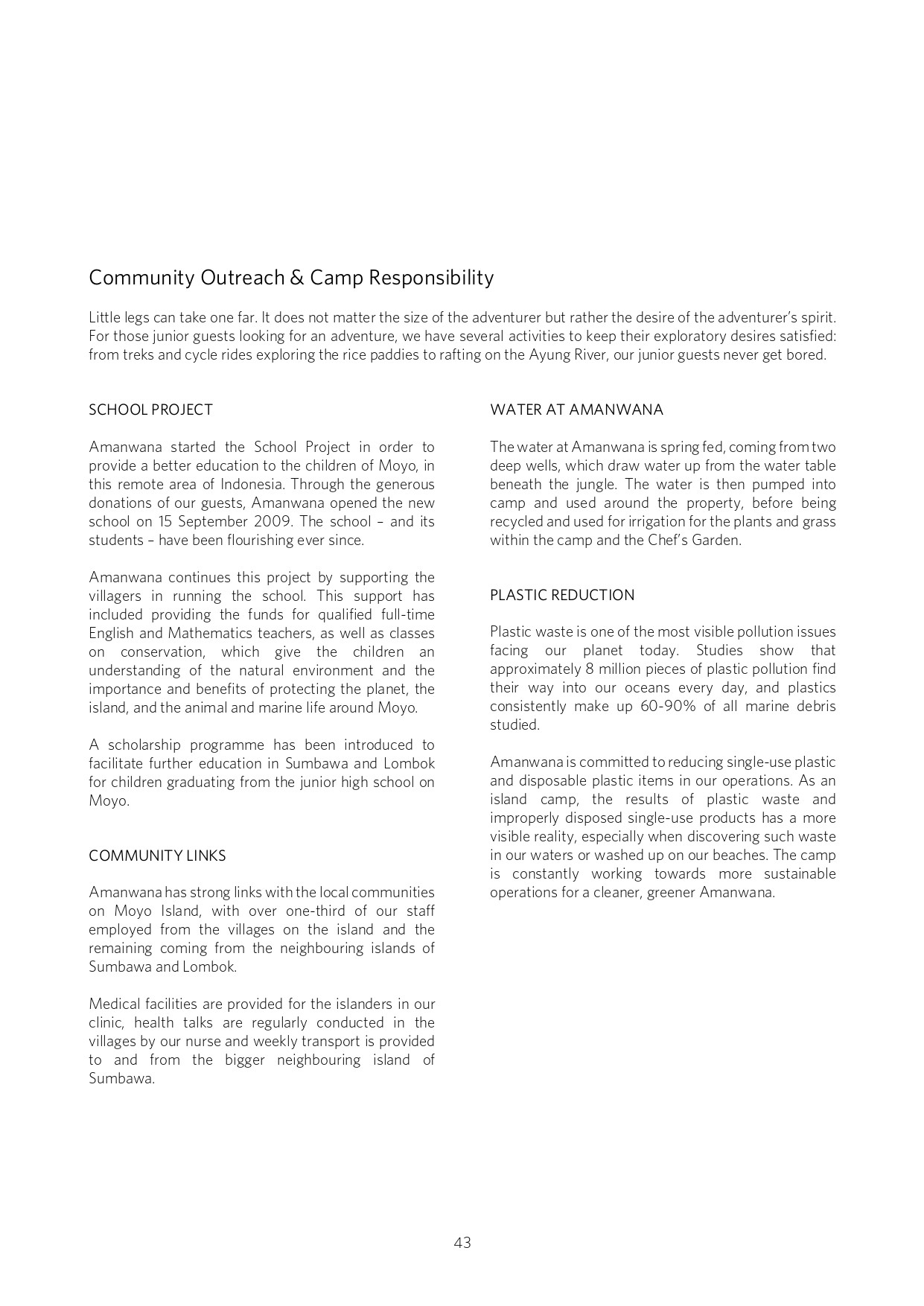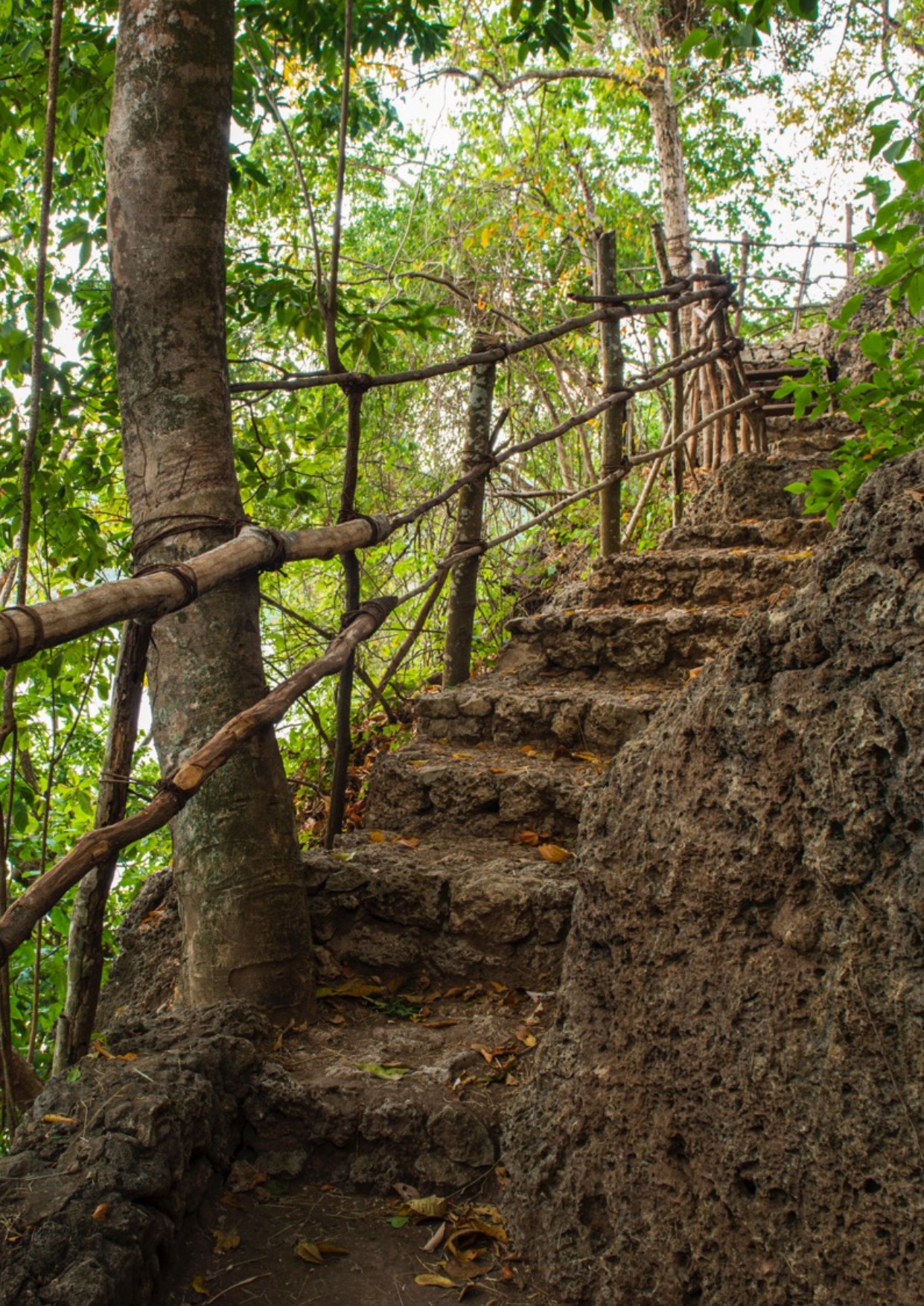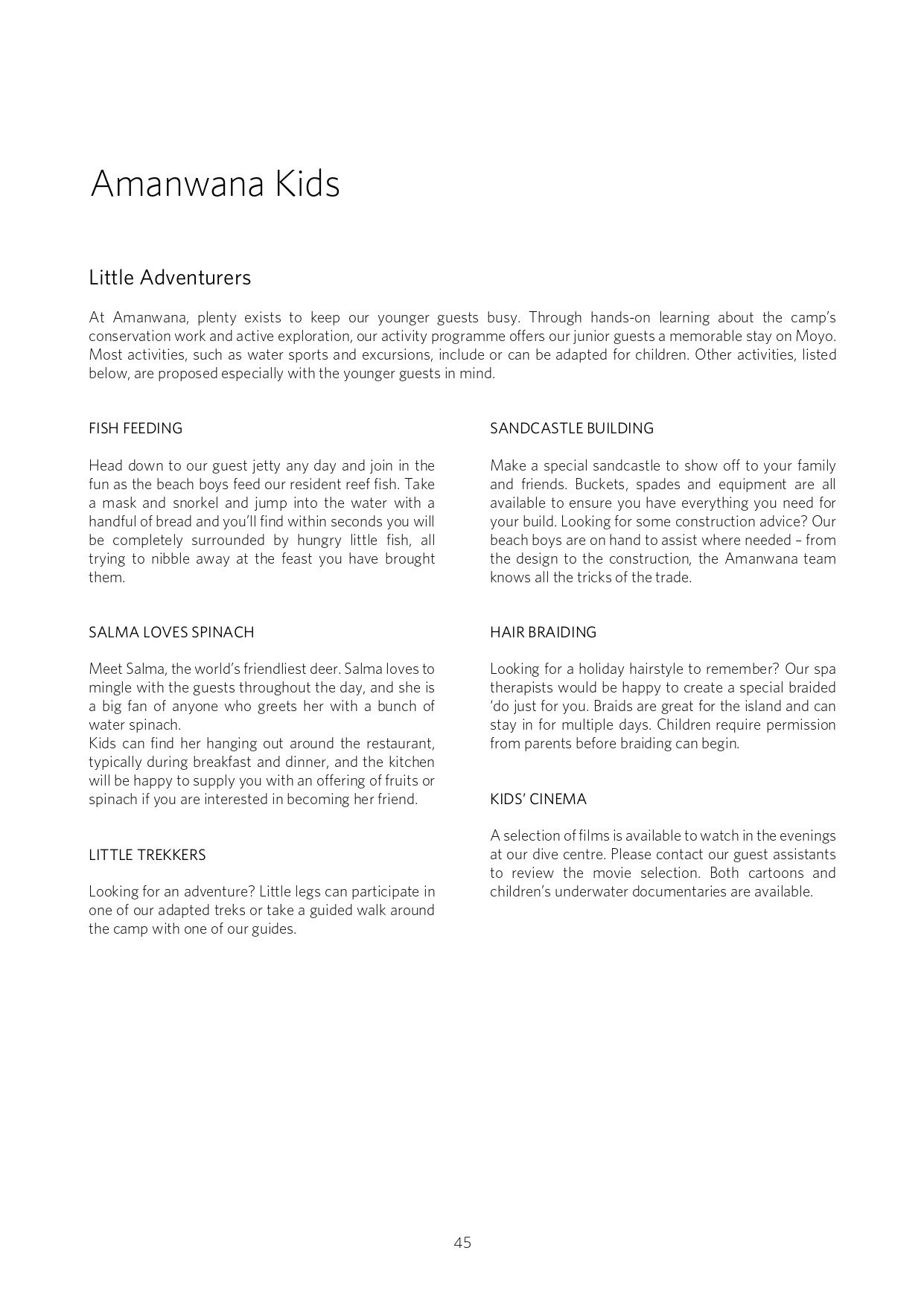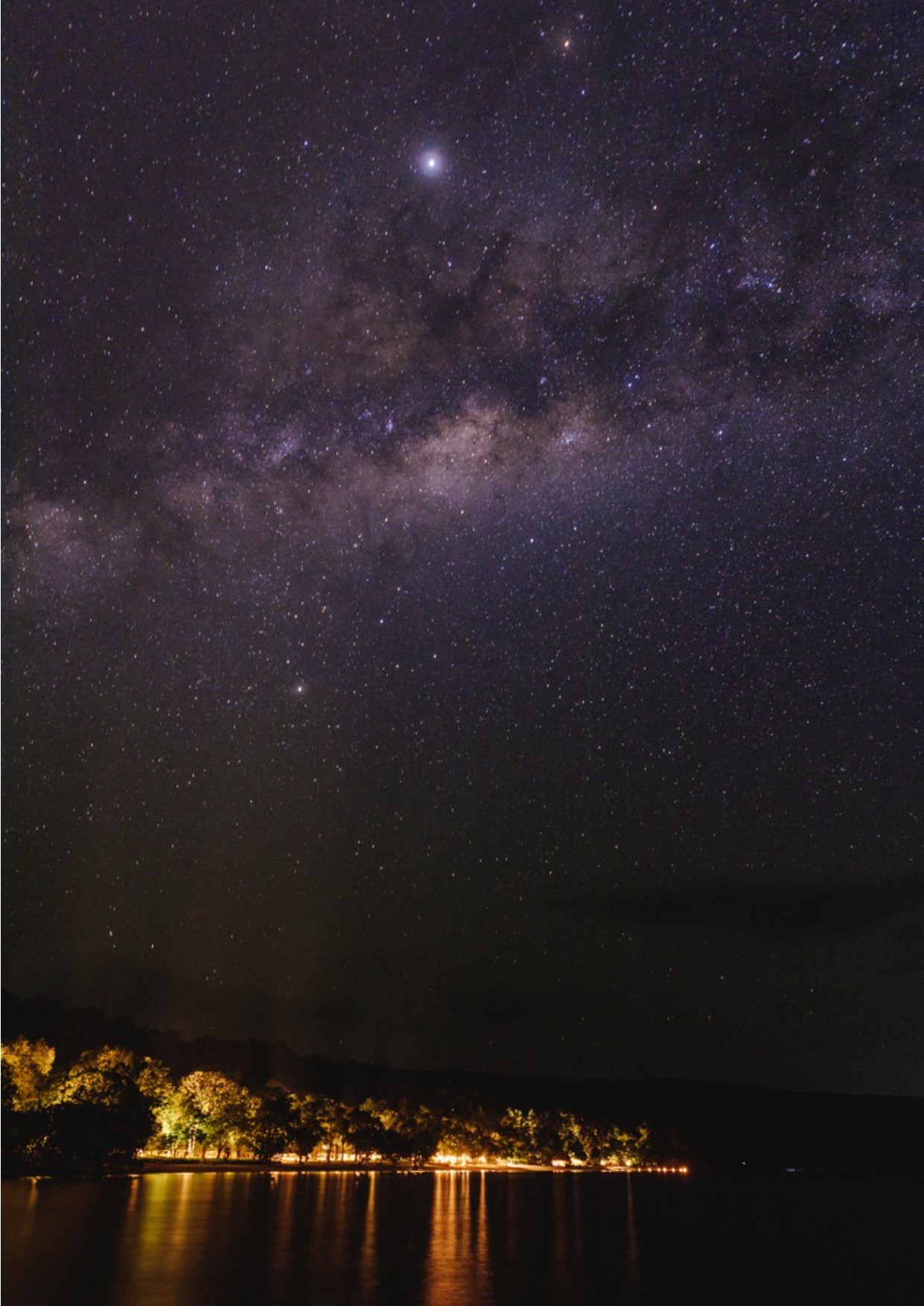 Supreme diving and snorkeling straight from the camp –
The Amanwana Dive Centre caters to all levels of scuba divers, with the opportunity to gain certification during a stay. The rich marine life ensures close encounters with sea turtles, moray eels, puffer fish, parrot fish, spotted rays and many more local species.
Amanwana Dive Centre
Amanwana Bay is a pristine marine reserve with a variety of dive sites that are as remote as they are beautiful. Intricate technicolour reefs, deep sea walls and coral cays boast a remarkable diversity of marine life – including puffer fish, blue spotted rays, sea turtles and the occasional shark, dolphin and whale. The Dive Centre is led by a team with vast local knowledge.
An array of marine life to discover –Led by an experienced instructor, explore the reefs at your own pace whilst being guided to the best spots for underwater exploration. See the underwater landscape from a completely different perspective with night diving, where the reefs' micro interactions are in the spotlight.
Stay down longer and get back in the water sooner. Diving with enriched air or Nitrox extends your no decompression limits and allows you to spend more time under water.
Unrivalled location for PADI certifications –
Beginners and experienced divers alike marvel at the Flores Sea's incredible marine life. Local PADI instructors offer tuition to divers of all skill levels, from absolute beginners to experts. Guests can extend certification levels with speciality courses in deep diving, underwater photography, buoyancy and more.
Daily snorkelling excursions –
Known for its rich diversity and colourful coral reefs, the Flores Sea offers wonderful snorkelling. Jump aboard one of our boats for an unforgettable snorkelling experience. Whether a first timer or an expert in the water, our team can guide you around this untouched underwater paradise.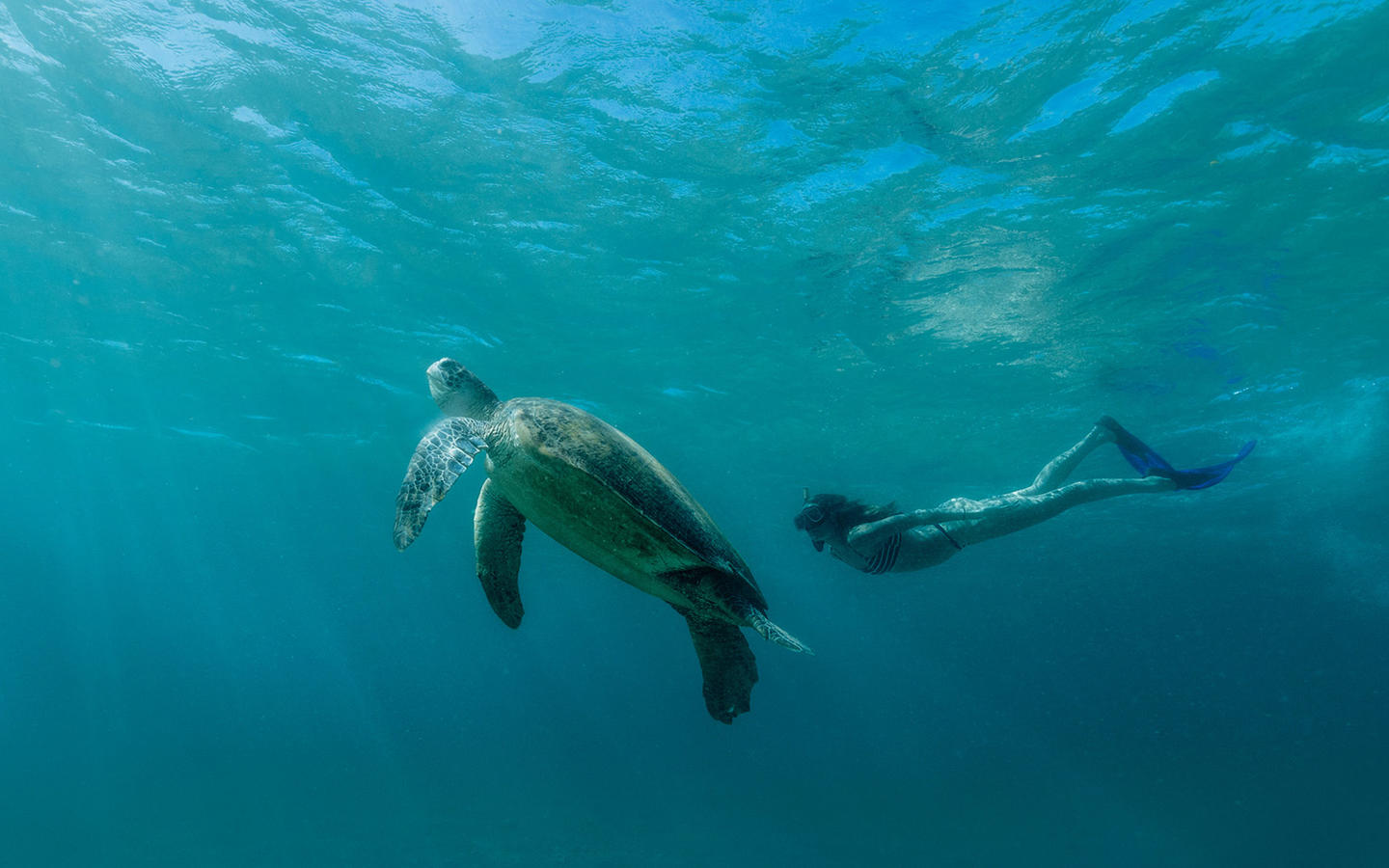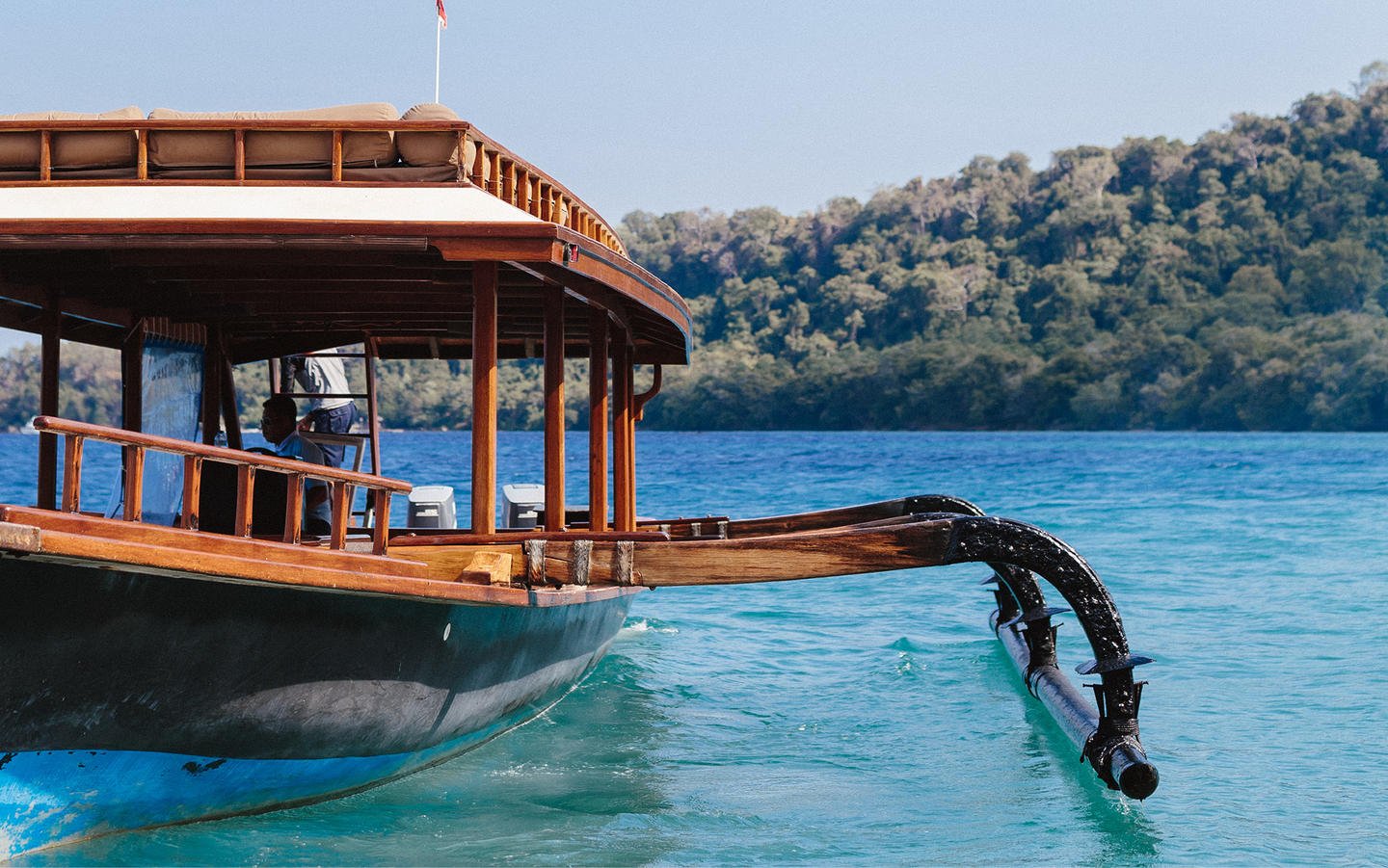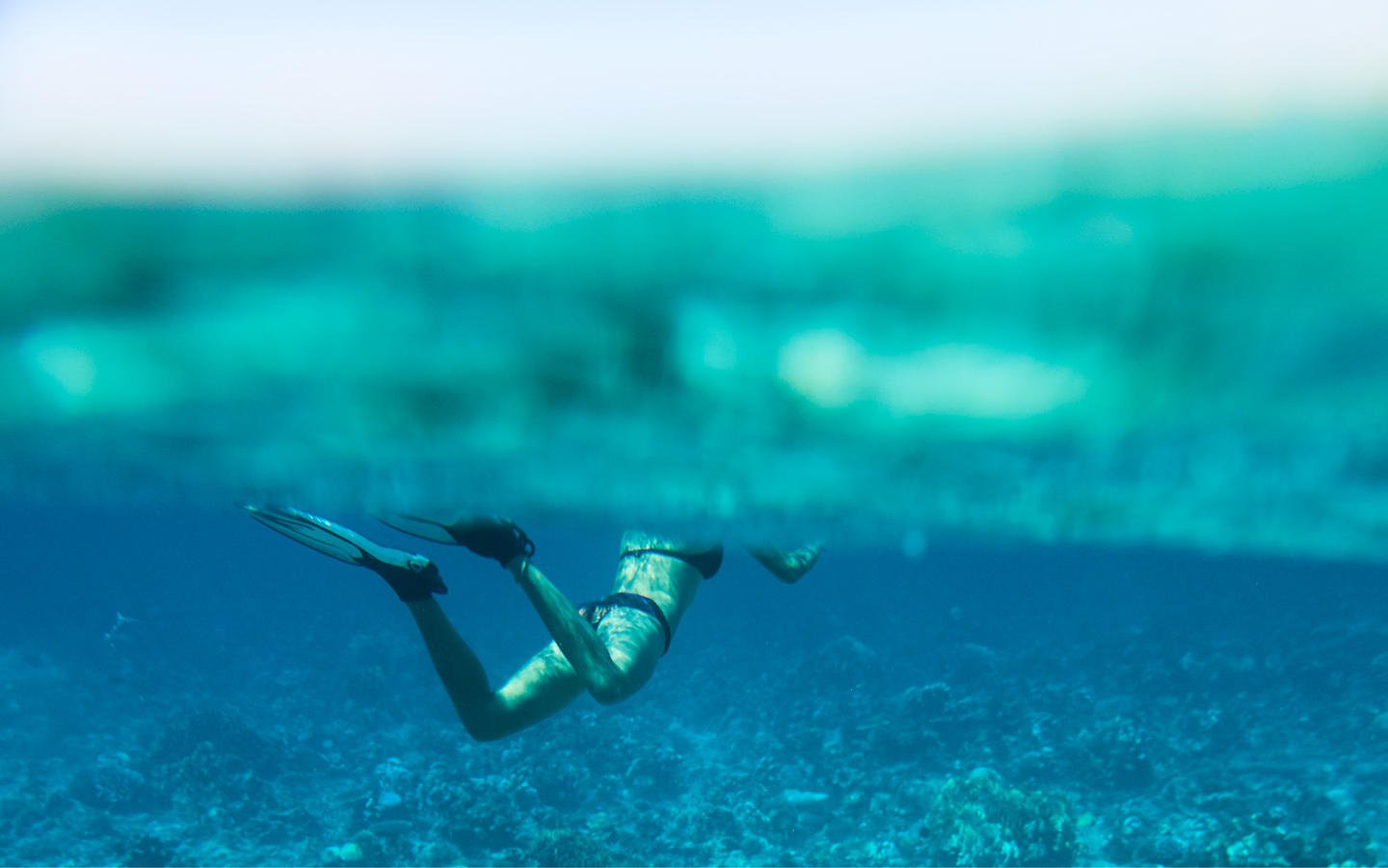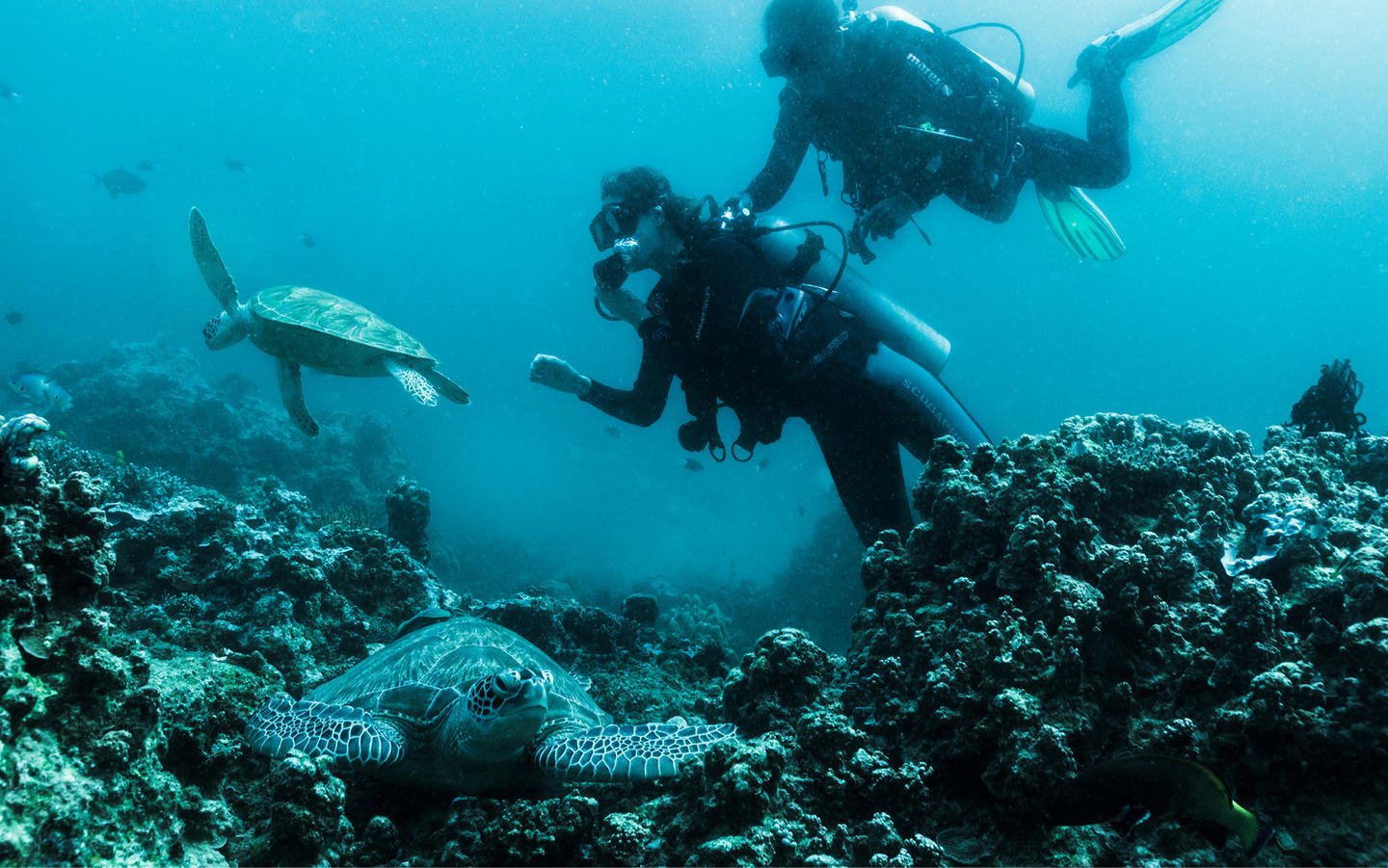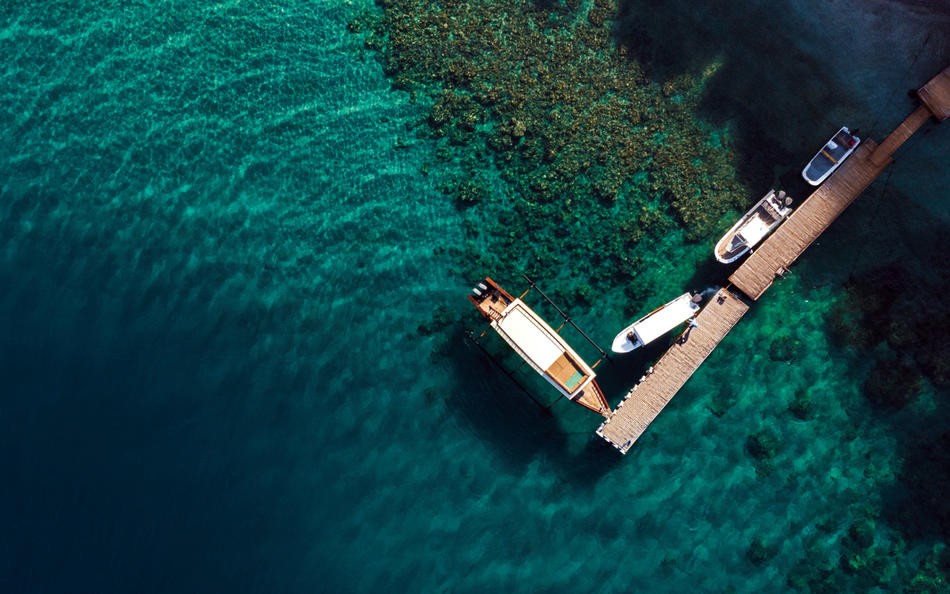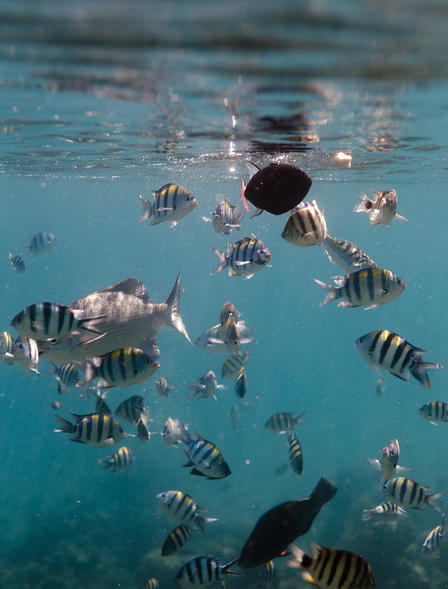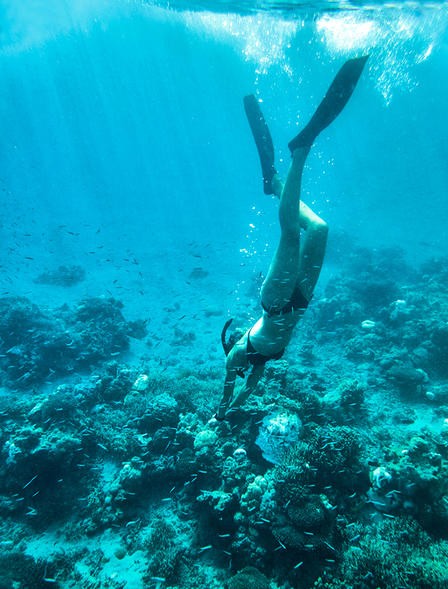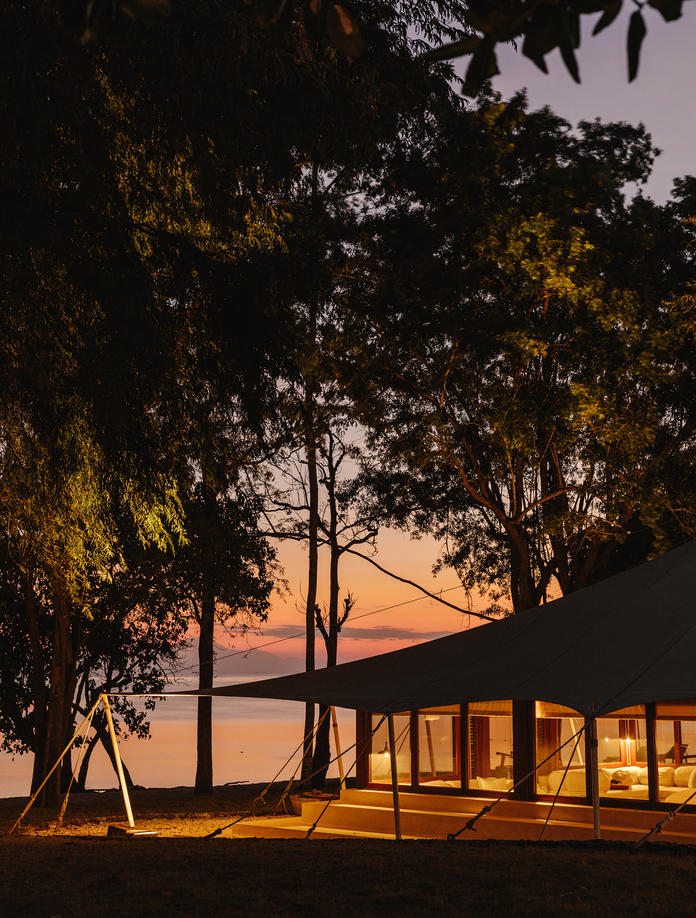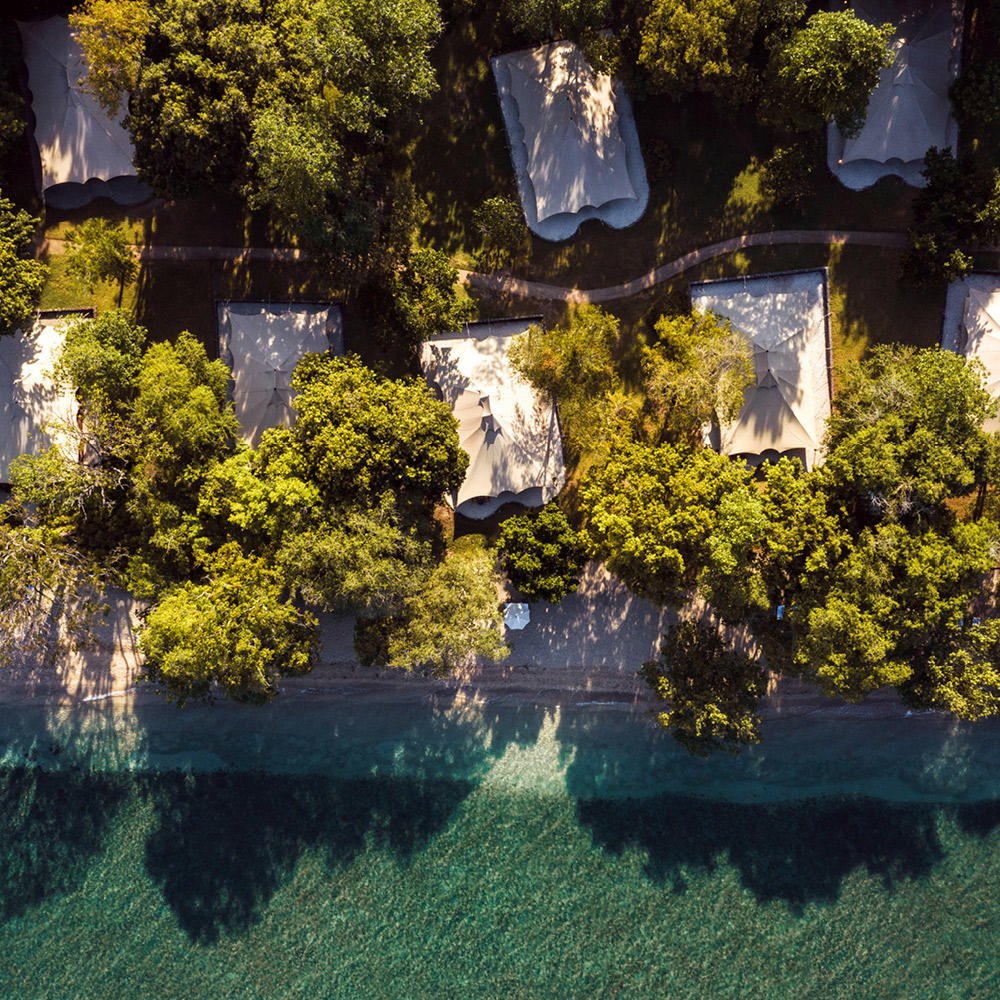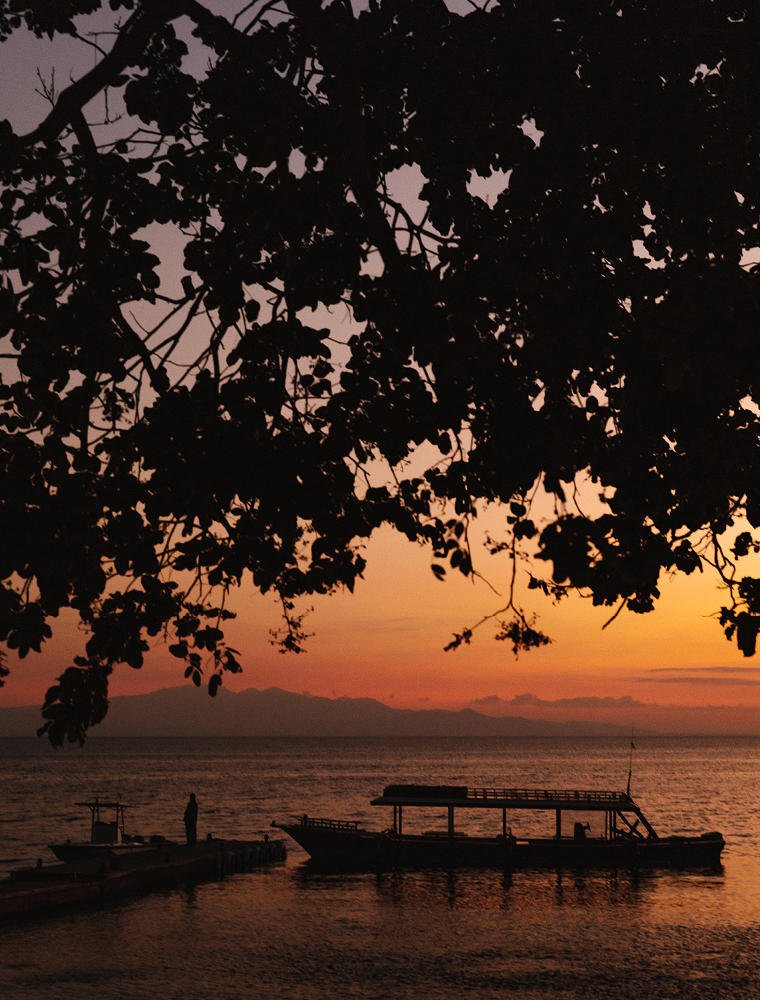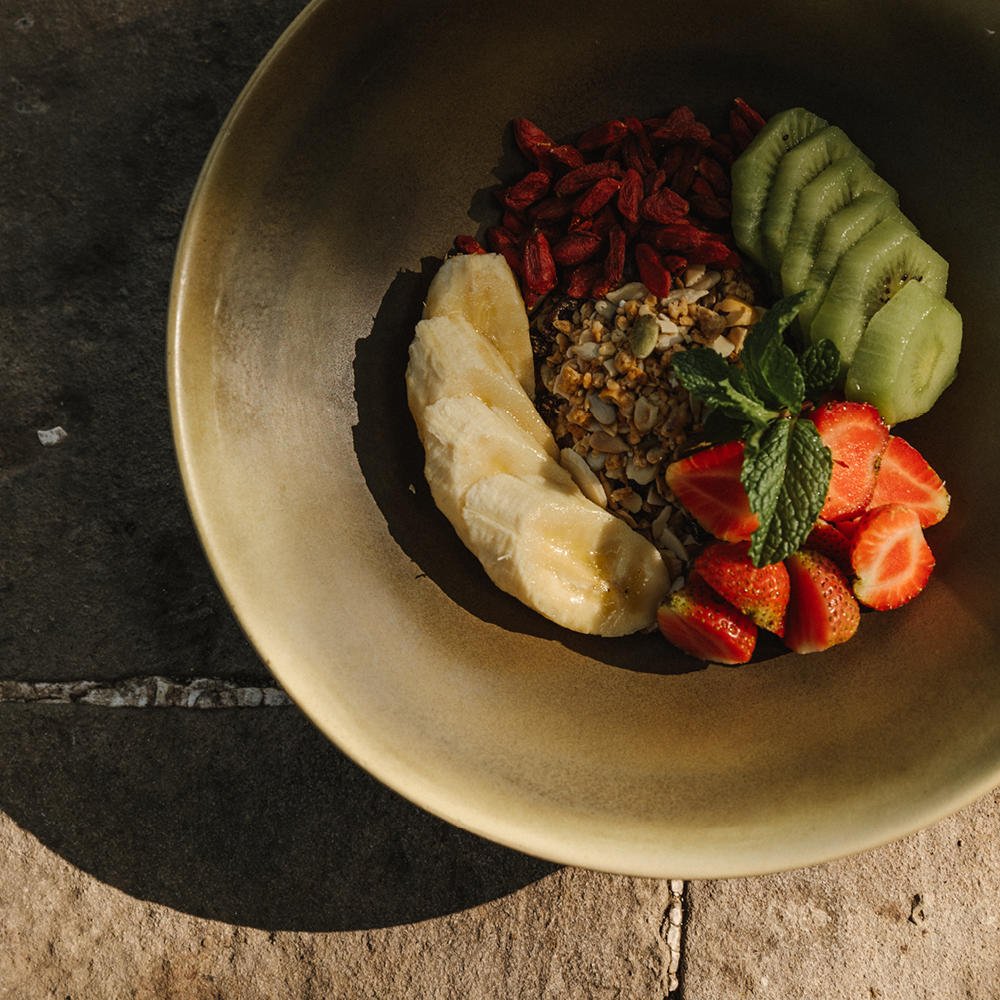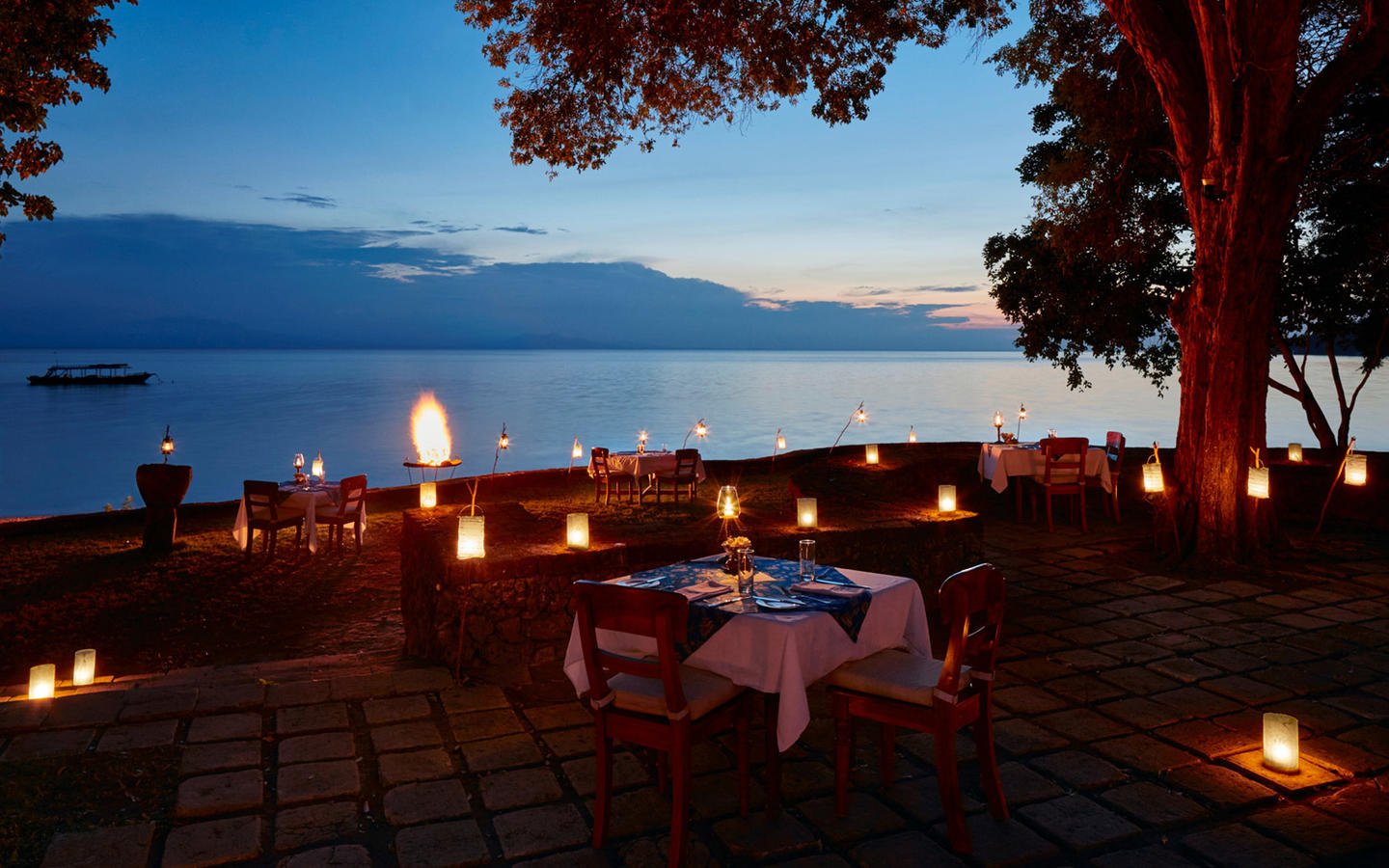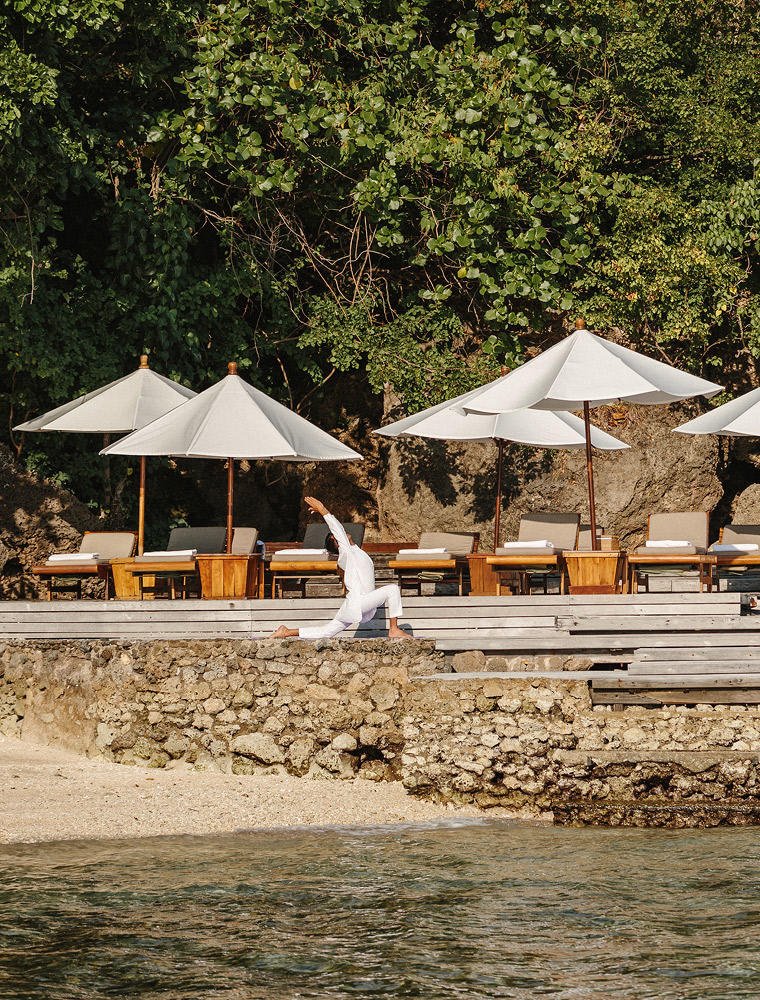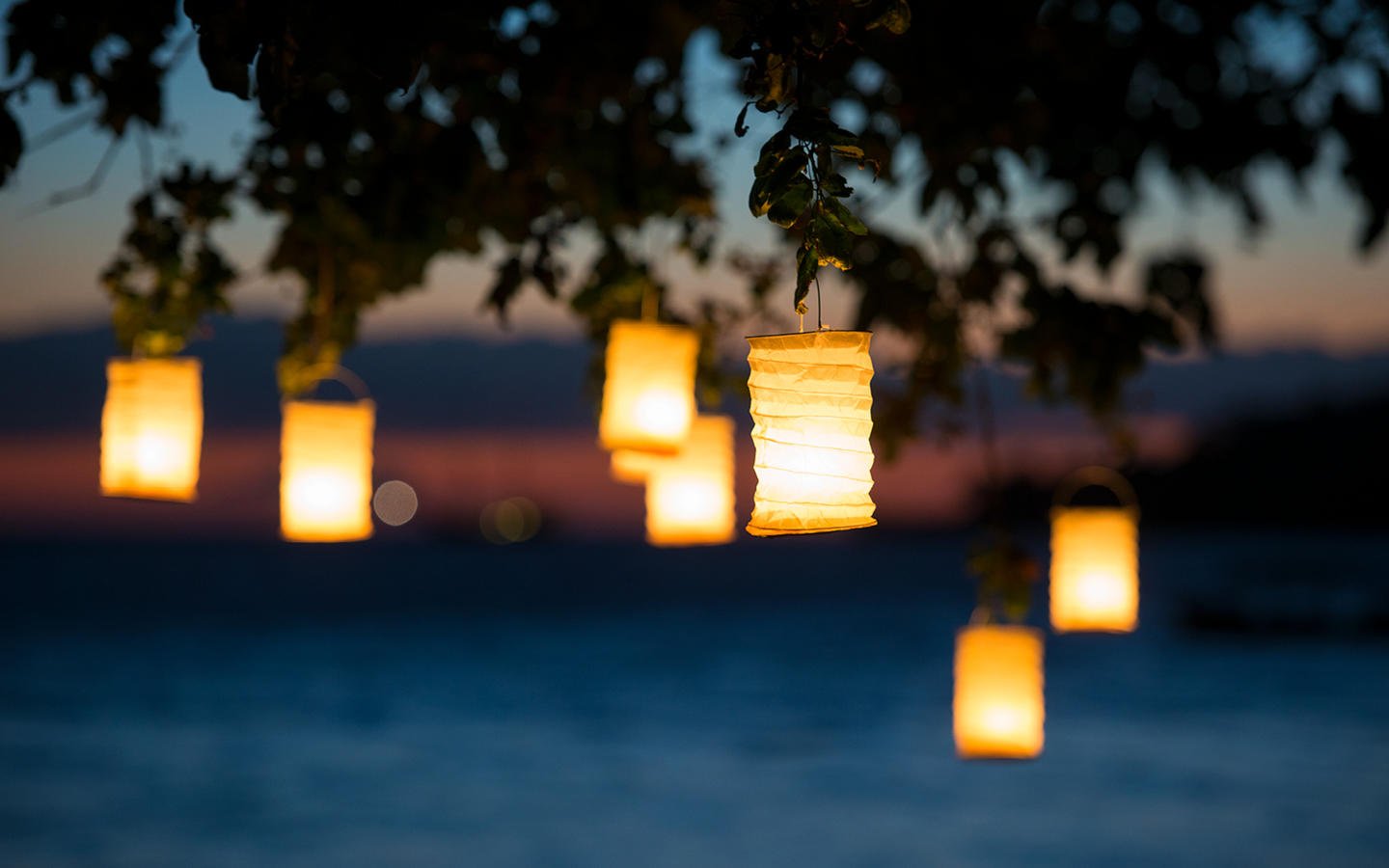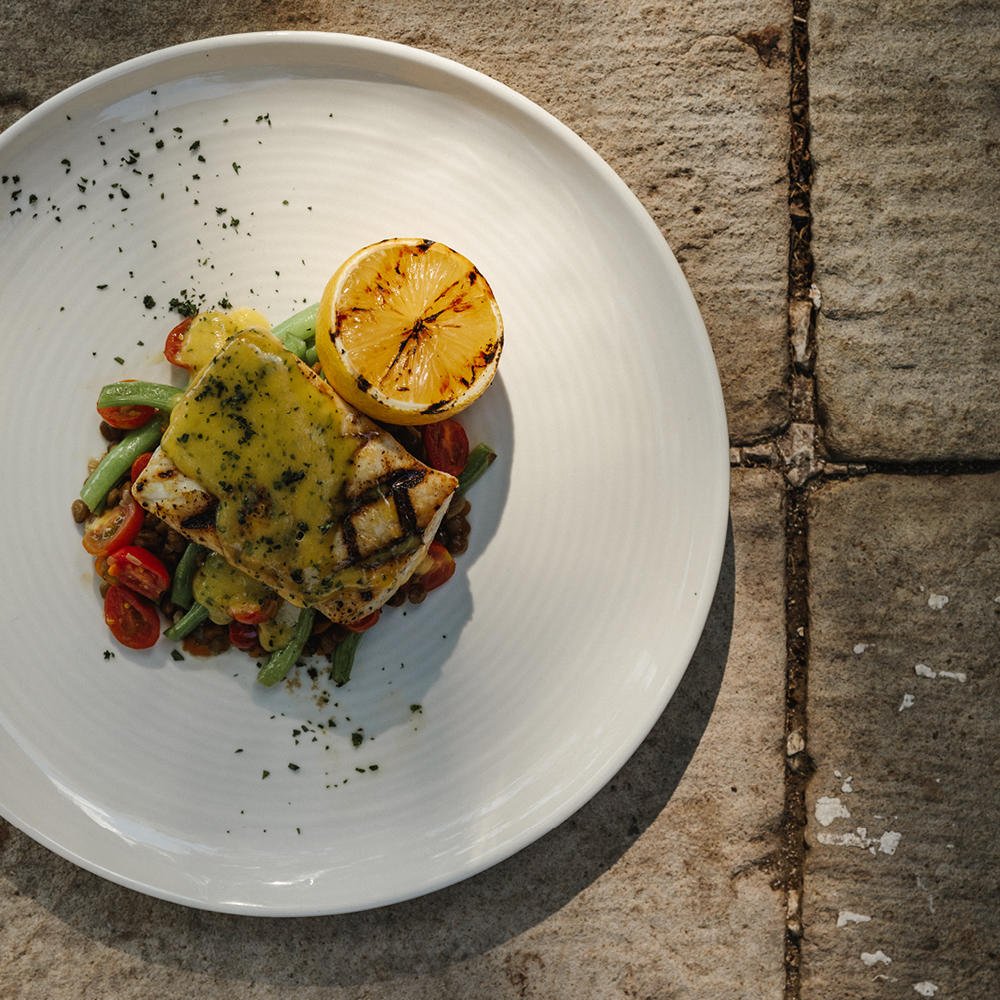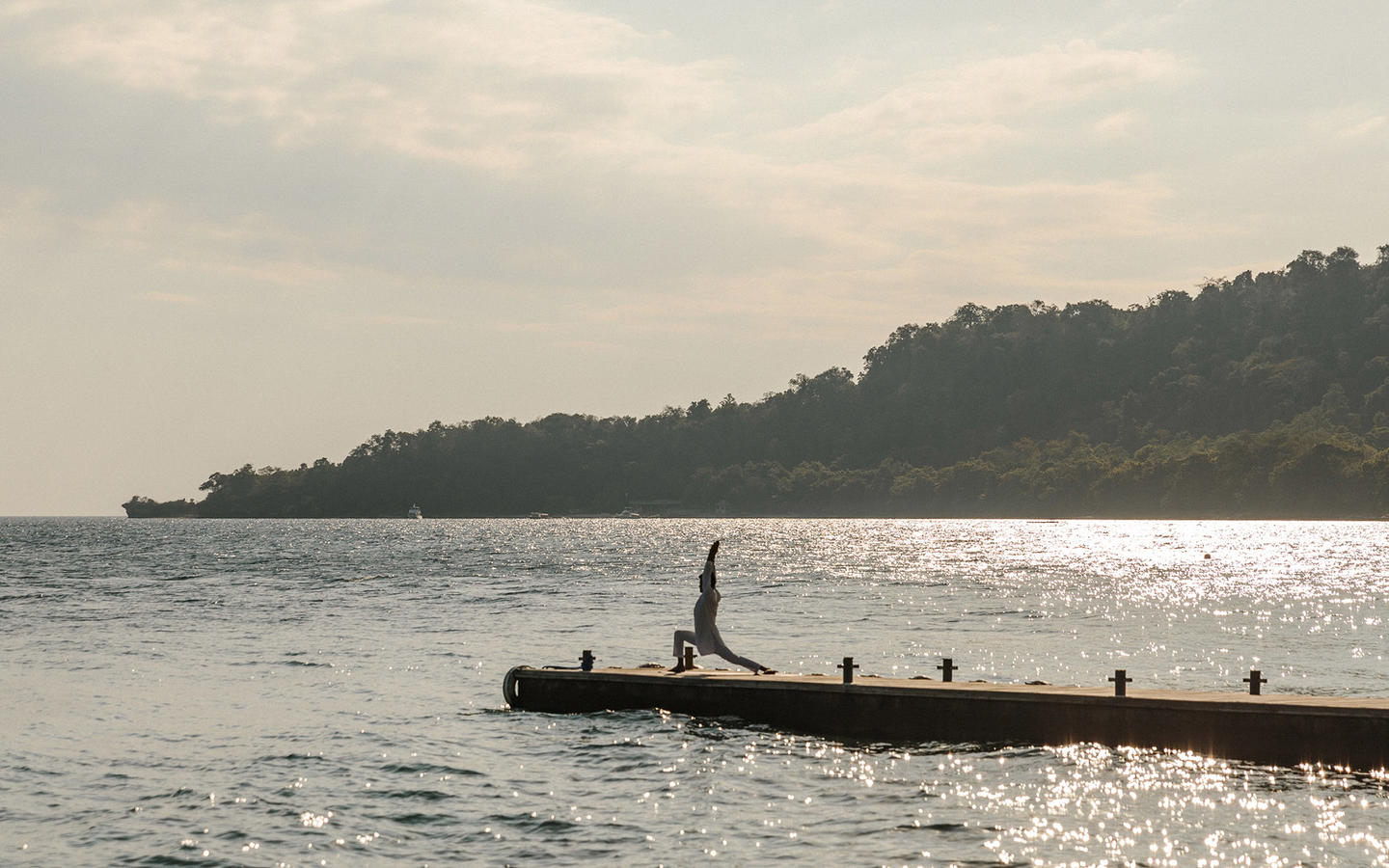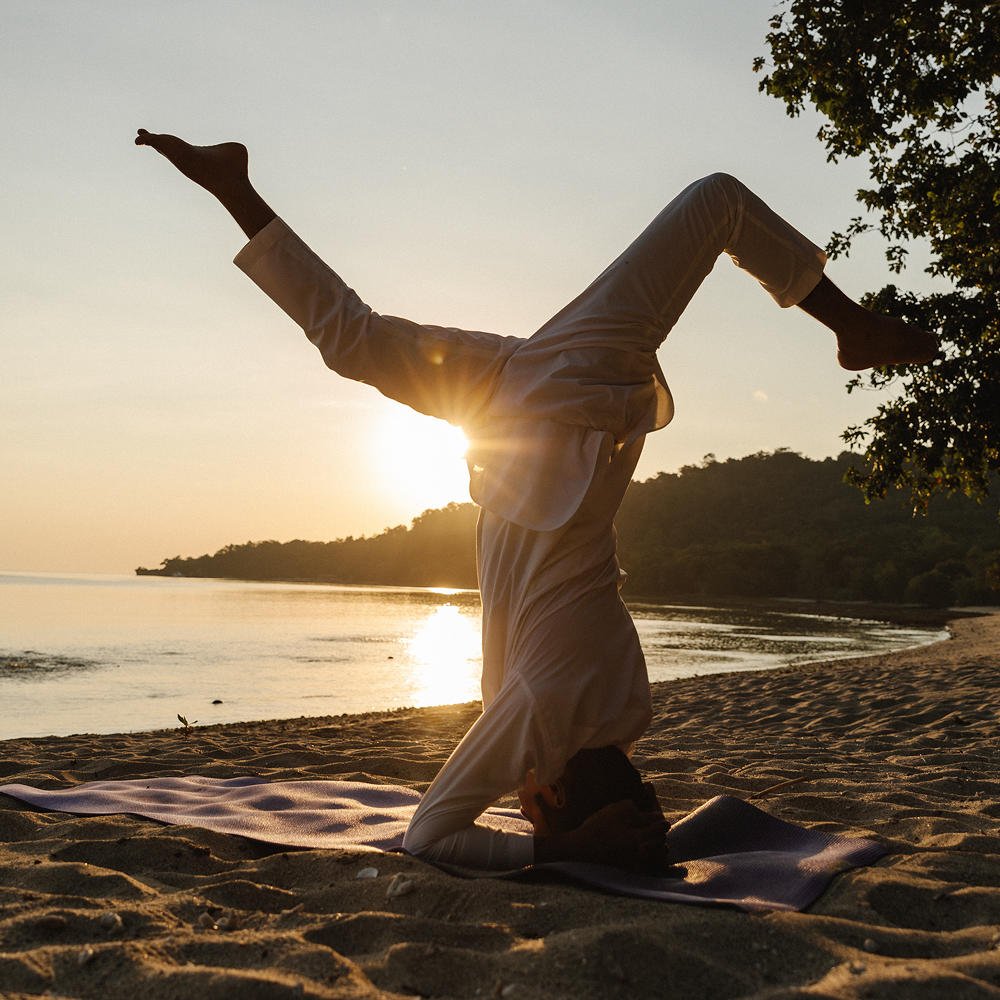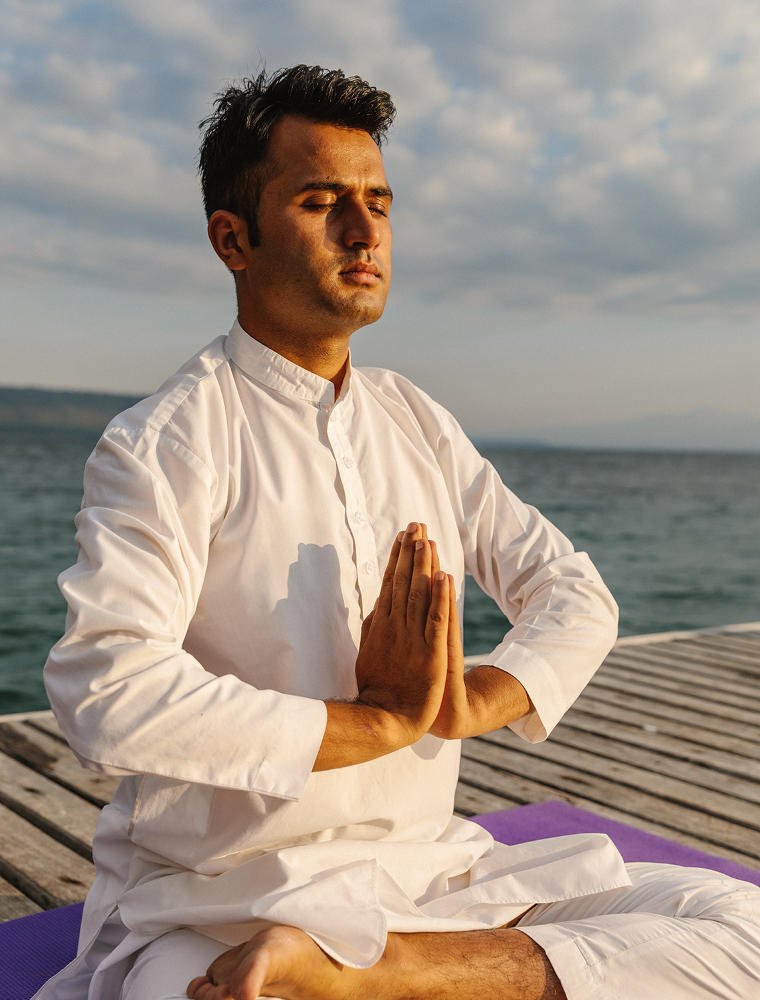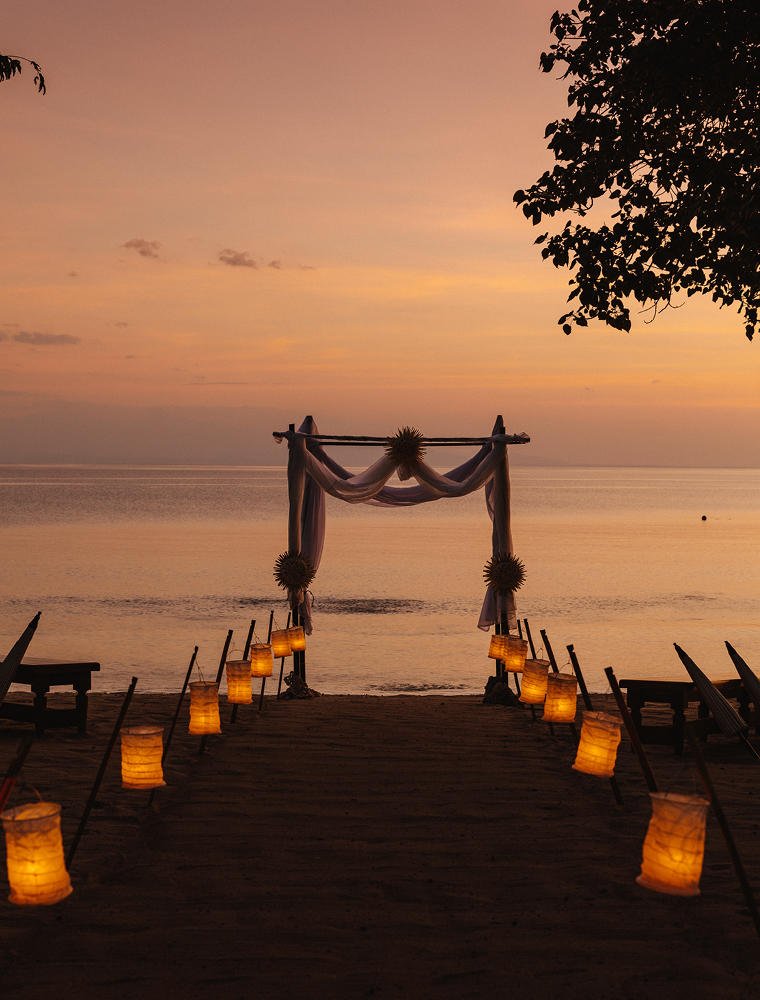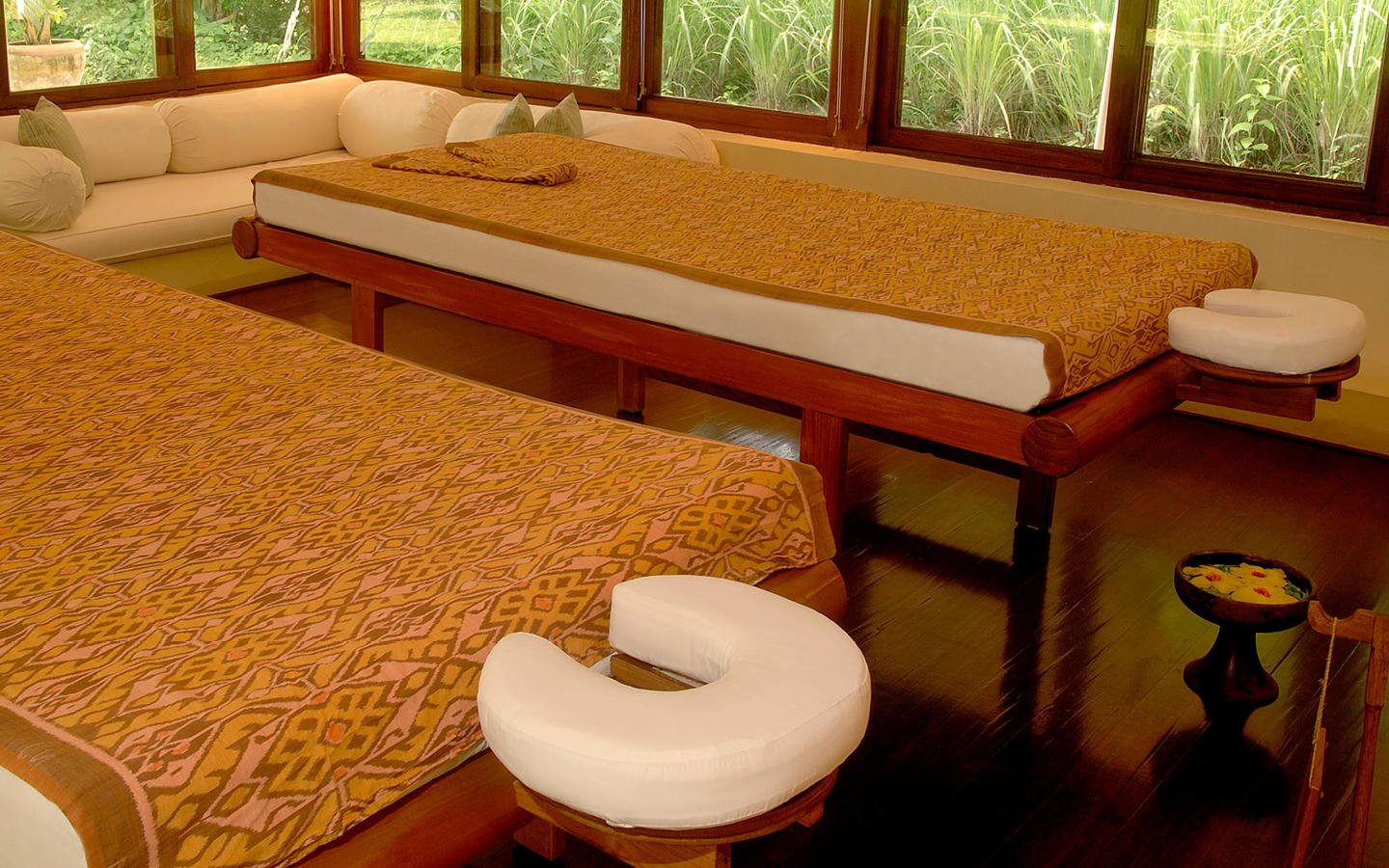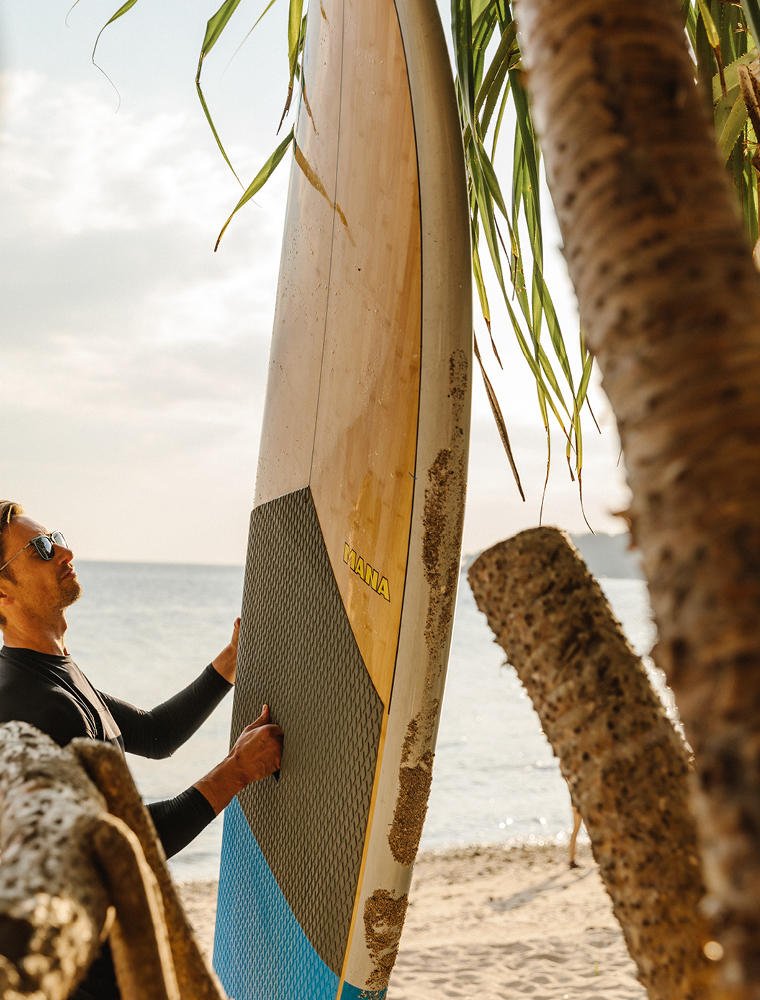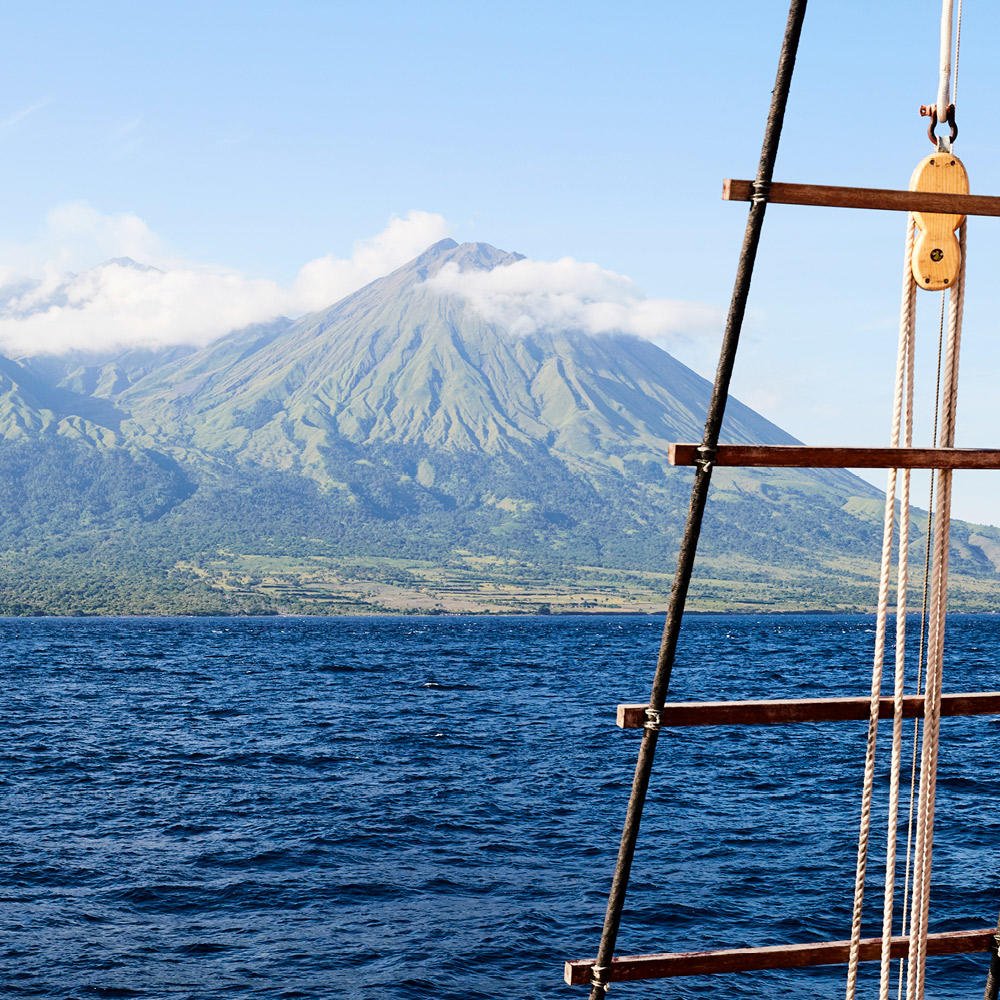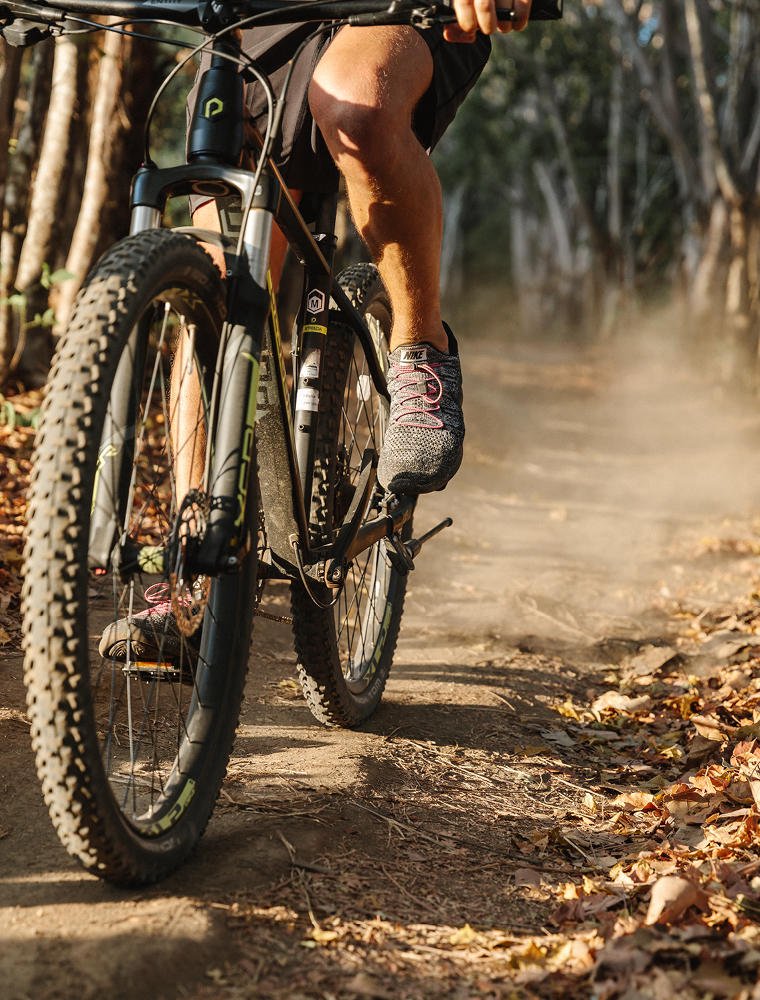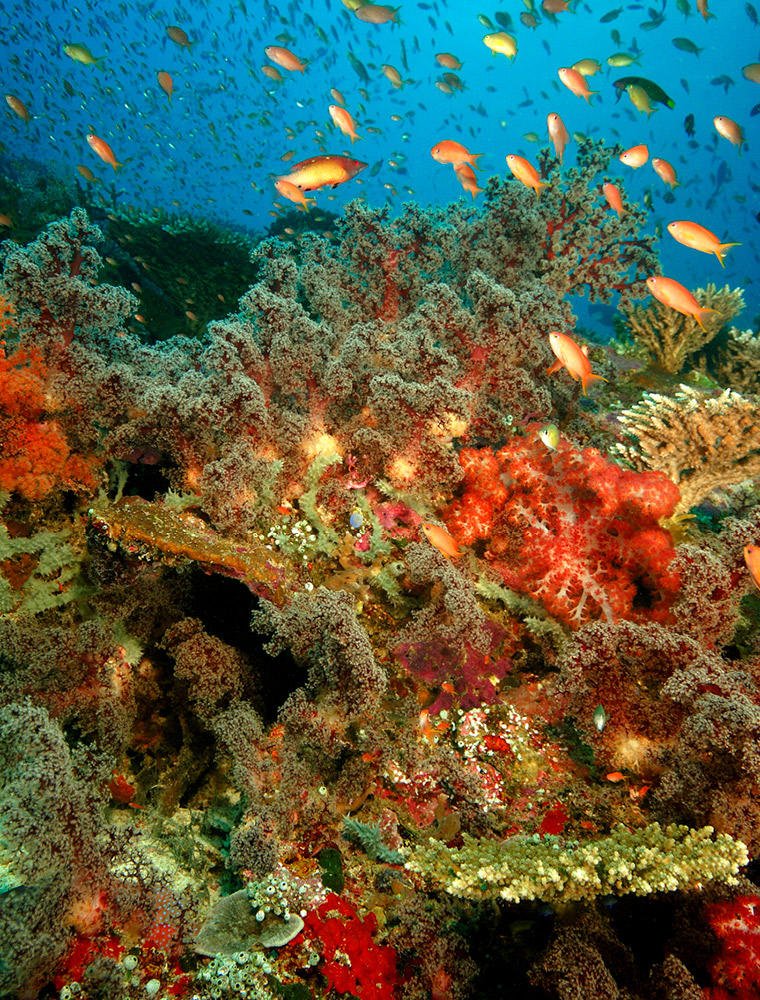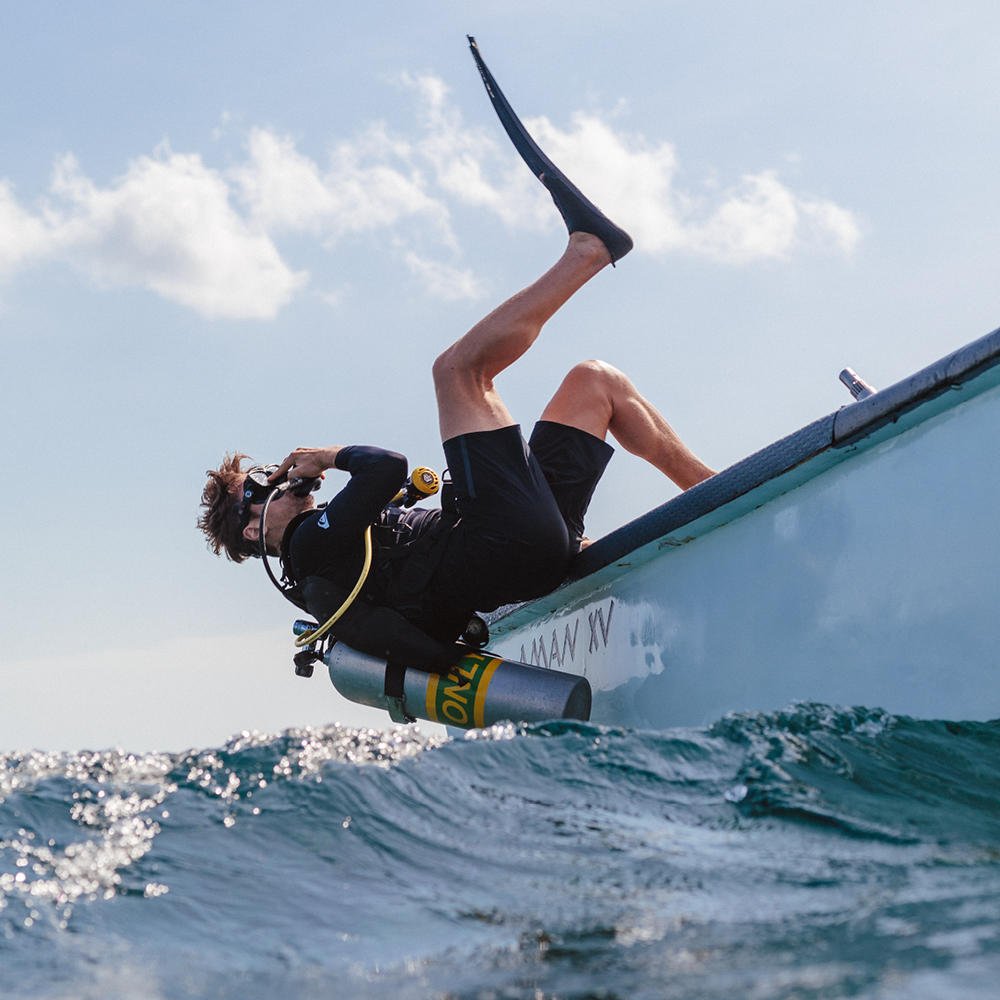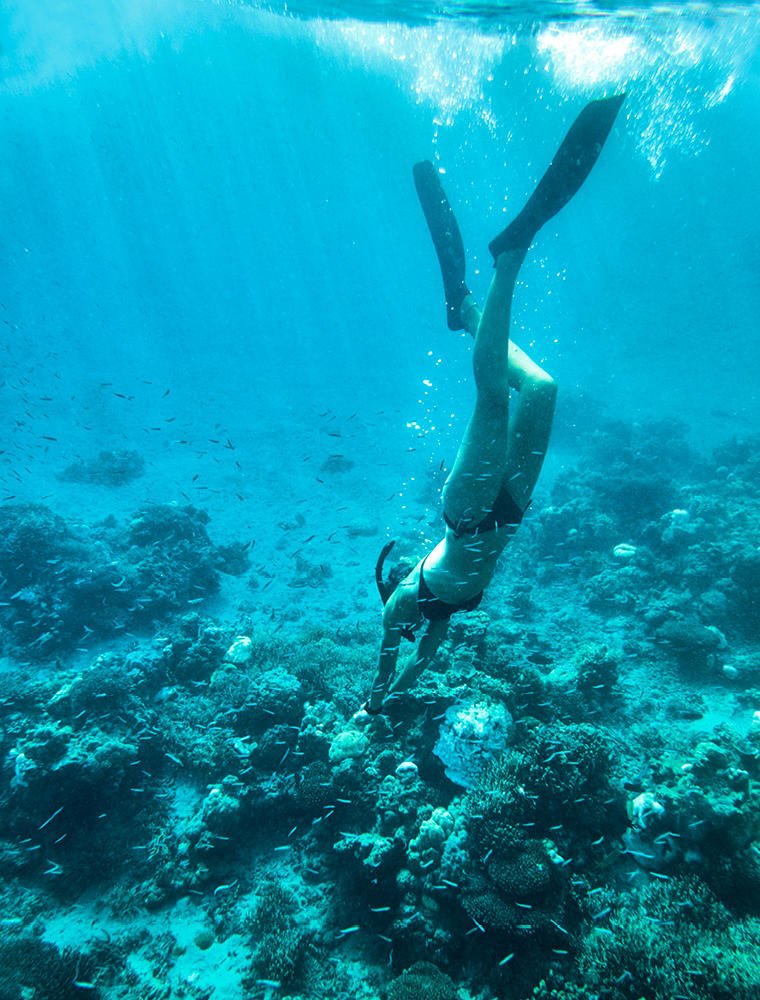 Peter Pan