<< Accor - Sofitel Nusa Dua 全新價位 til 31/Mar/2021 >> OK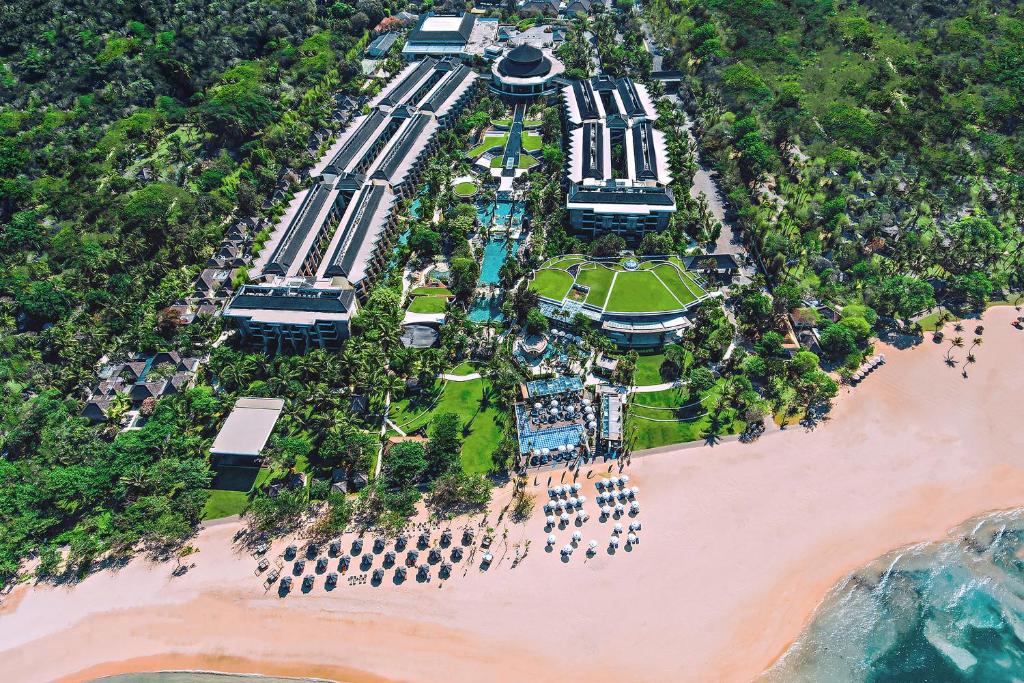 << Sofitel Nusa Dua 全新價位 til 31/Mar/2021 >>
法國品牌Sofitel Nusa Dua走出獨特的法國風,不論是房間/餐廳都流露著貴族氣息,整體環境營造頗佳,對小孩非常的friendly,提供兒童免費加床及兒童免費早餐;唯獨Villa為原址的舊建物,可能是所有國際連鎖品牌坪數最小的Villa,比較不推薦; 推薦Suite房型 , 相當舒適 ;
退房時間: 11:00
Luxury room                                                                      
Luxury room Ocean View 
Luxury room plunge pool 
以下房型為Club Millesime Level —
Luxury room Pool Access           
Opera Suite(改名為Prestige Suite)     
1-Br Pool Villa                
全新價位 til 31/Mar/2021, 淡季/旺季 20%折扣
有興趣可洽Casa Chen 0932-043913, mail to casachen@neverneverlandinbali.com
https://sofitel.accorhotels.com/gb/hotel-9078-sofitel-bali-nusa-dua-beach-resort/index.shtml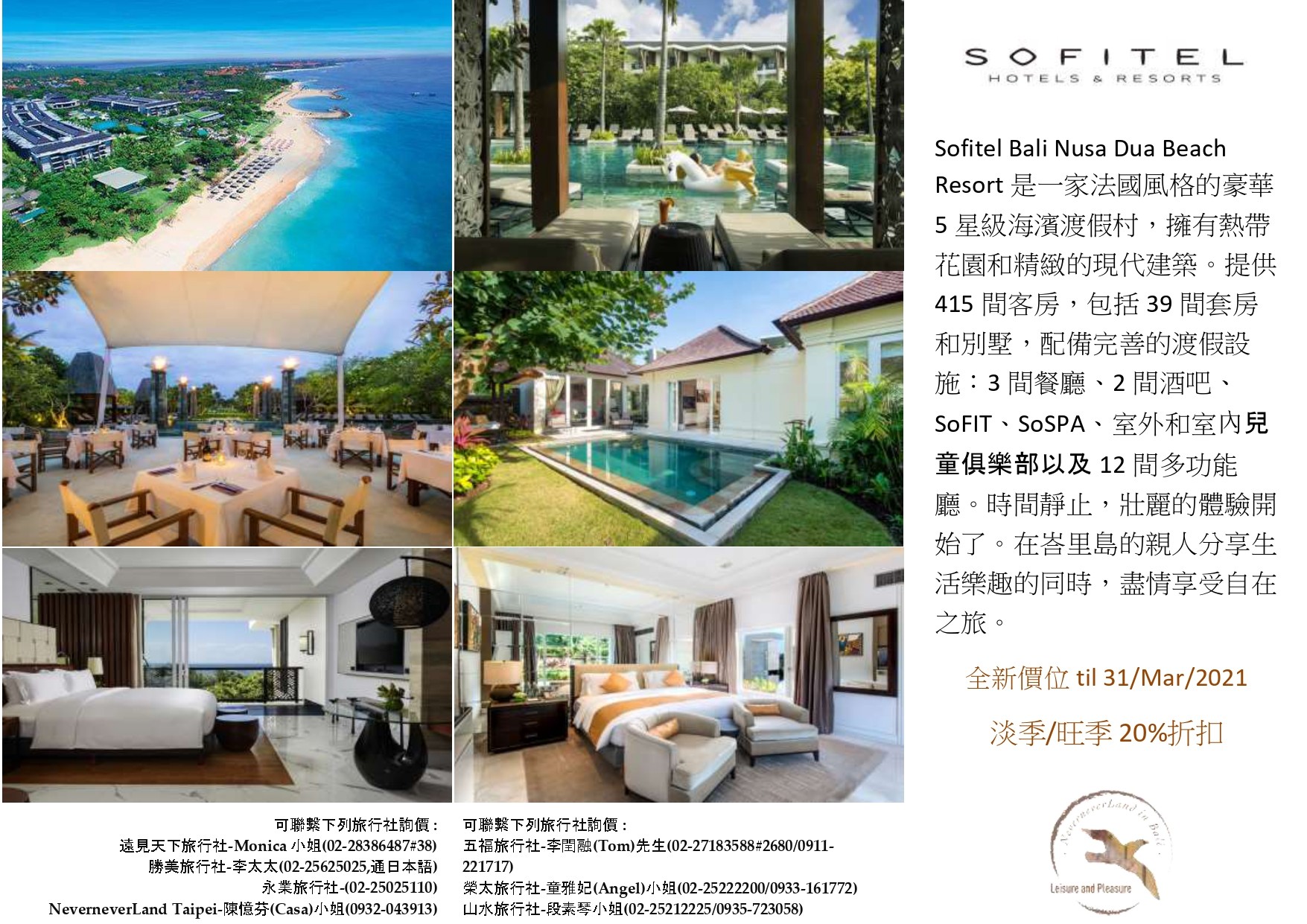 Sofitel Bali Nusa Dua Beach Resort
在世界上最令人興奮的島嶼享用法式奢華和當地美食!
歡迎來到Sofitel Bali Nusa Dua Beach Resort,這是一家5星級渡假村,時間靜止,壯麗的體驗開始了。在峇里島的親人分享生活樂趣的同時,盡情享受自在之旅。
Sofitel Bali Nusa Dua Beach Resort是一家法國風格的豪華5星級海濱渡假村,擁有熱帶花園和精緻的現代建築。MyResorts計劃的一部分,為會員提供專屬體驗,提供415間客房,包括39間套房和別墅,配備完善的渡假設施:3間餐廳、2間酒吧、SoFIT、SoSPA、室外和室內兒童俱樂部以及12間多功能廳,包括一個大宴會廳和海濱宴會廳。
Sofitel Bali Nusa Dua Beach Resort安靜地坐落在峇里島著名的南部半島努沙杜瓦的專屬度假區內,擁有迷人的日出、原始海灘和綿延 7 公里以上的海濱小徑,是一家宏偉的5星級海灘渡假村,靠近峇里島寧靜祥和的東部海岸線Nusa Dua,是Bali Nusa Dua Theatre努沙杜瓦劇院、Bali National Golf Club國家高爾夫俱樂部和Bali Collection shopping精選購物、餐飲和娛樂中心的所在地。距機場20分鐘車程,驅車一小段路程即可到達Tanjung Benoa水上運動沿海地區。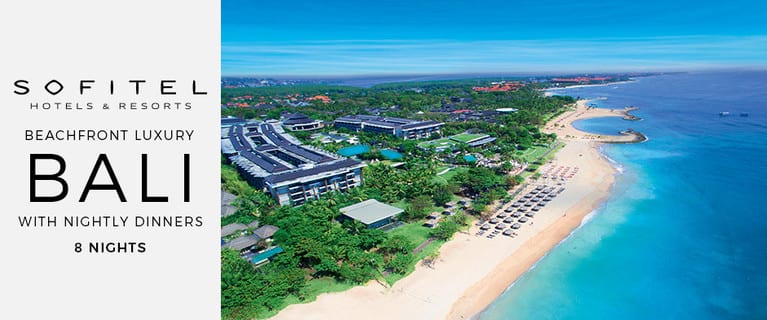 ACCOMMODATION
入住Sofitel Bali Nusa Dua Beach Resort期間,寬敞、現代的奢華和法式生活藝術將帶來難忘的體驗。從豪華的床單和名牌家具到充滿活力的裝飾、手工製作的便利設施和尖端技術,客房、套房和海灘別墅都是專為您打造的。
LUXURY ROOM – King/Twin
48平方米/516平方英尺,現代舒適的生活設施,配備豪華設施、液晶電視、私人陽台、帶獨立浴缸和瑞雨淋浴、獨特浴室設施的豪華浴室,以及高達 1MB 的免費互聯網。
Max. number of persons:

x3
Area: From 48 m² / 517 sq ft

Most of the accommodation:

Balcony
Bedding:
Food And Beverage:
Food And Beverage Facilities: Mini Bar, Coffee/tea making facilities, Free in Room Mineral Water.
Bathroom:
Rainfall shower experience
Separate tub and shower
Bathroom Facilities: Radio, Accessible bathroom, Hair dryer in bathroom, Bathrobe, Telephone in bathroom, Full-length mirror.
Media And Technology:
Phone
Internet Facilities: Wireless internet in your room, High speed internet, RJ 11 Outlet, RJ 45 Outlet.
Complementary elements: Multimedia hub, Radio.
Phone Facilities: Voice mail.
Tv Facilities: TV with on-screen billing info.
Service And Equipment:
Accessibility And Security: Room interior entrance only, Smoke alarm in room, Visual alarm in rooms, Alarm clock, Sprinkler in room, Safe deposit box in room, Phone light for hearing impaired, Audible smoke alarms in rooms, Knock light for hearing impaired, Dead bolt in rooms, Visual alarm for hearing impaired, Self-closing rooms, Security Peephole, Emergency info in rooms.
Temperature Air Control: Air Conditioning.
Comfort Features: Alarm clock, Soundproof room, Blackout Facilities, Iron, Double Glazing, Opening windows.
Working Area: Business Desk, Safe large enough to accommodate a laptop.
Room Services: Operator wake up call.
Electric Facilities: 110/120 V AC, 220/240 V AC
Bedding Facilities: Newspaper in room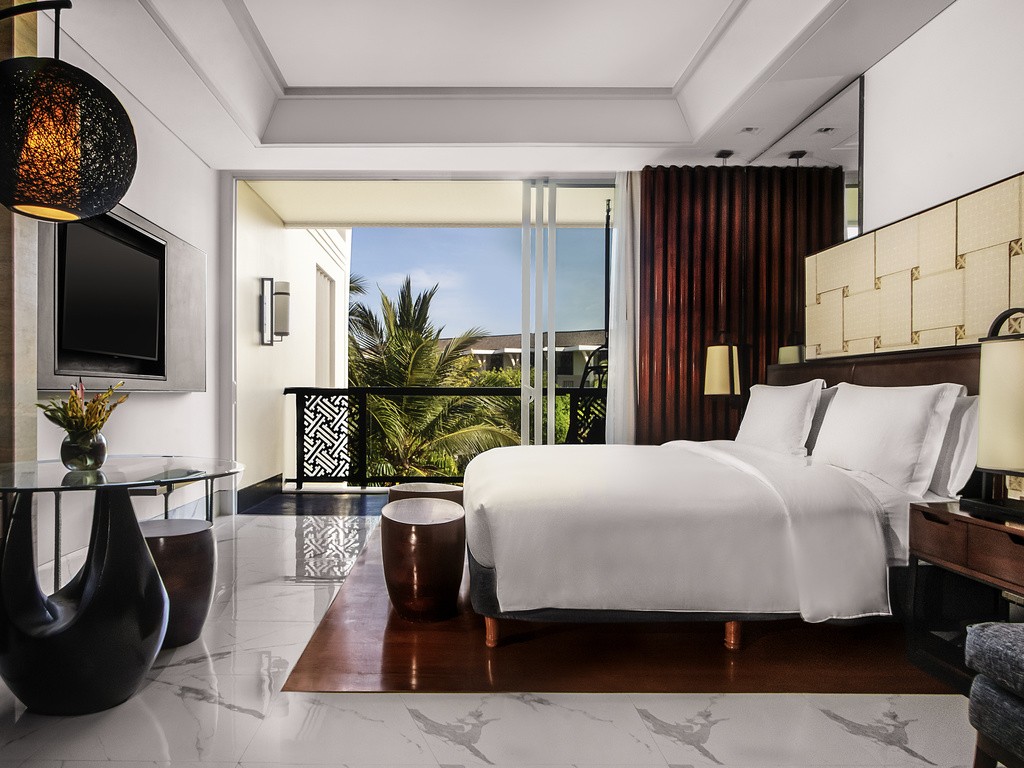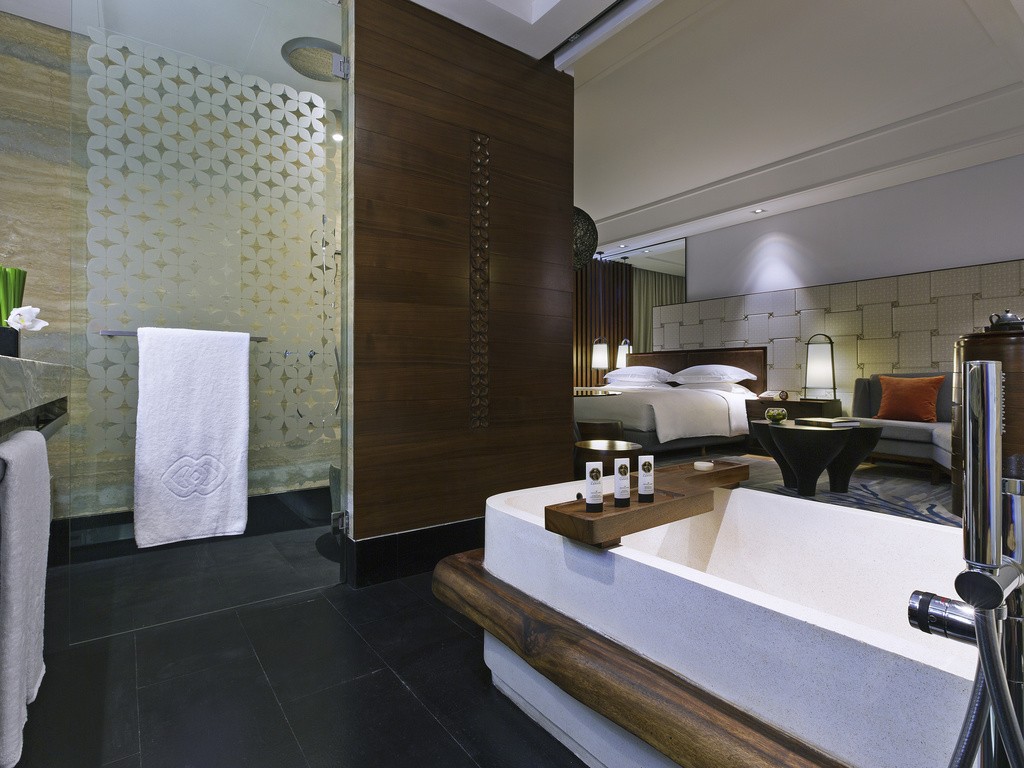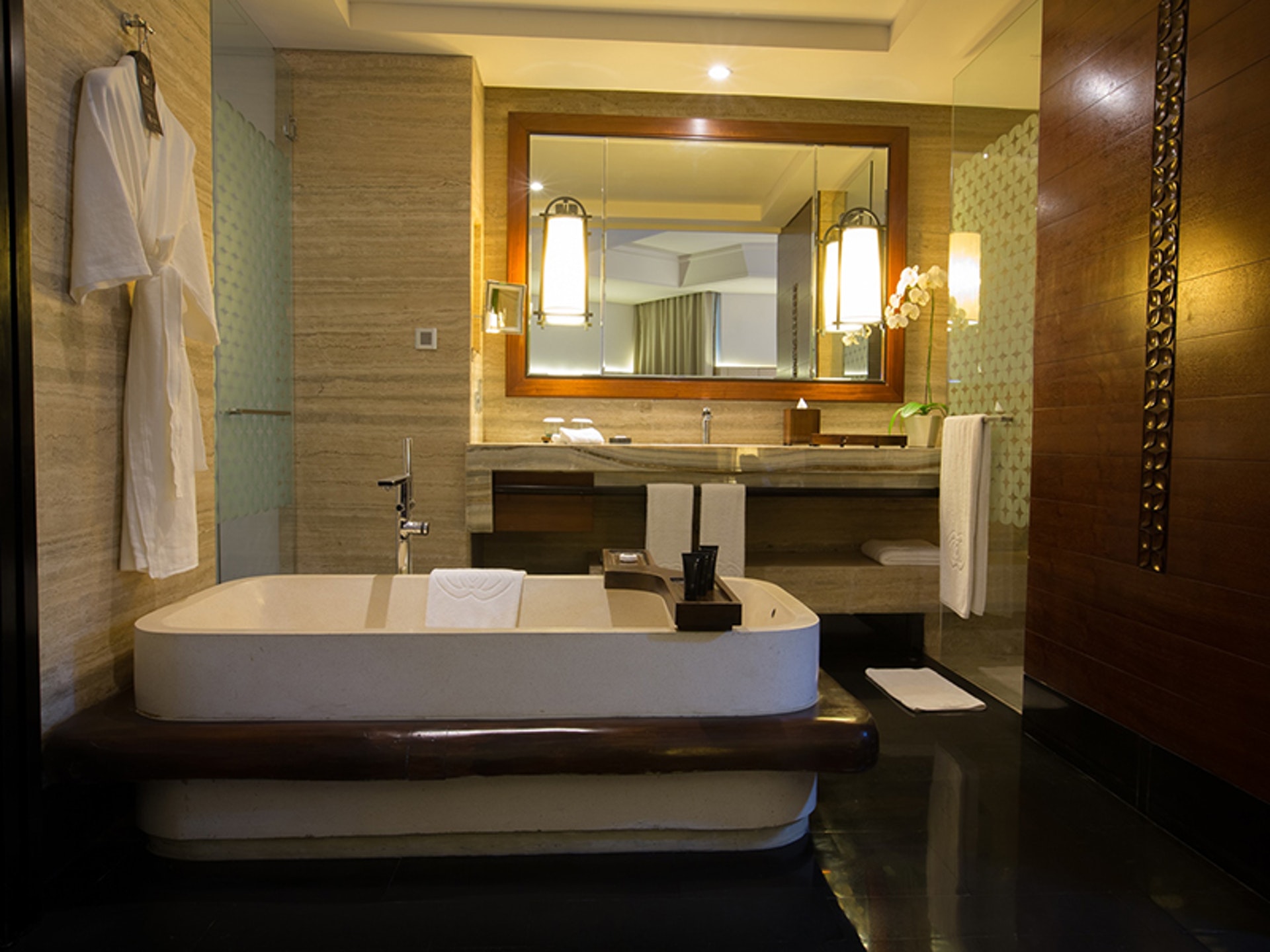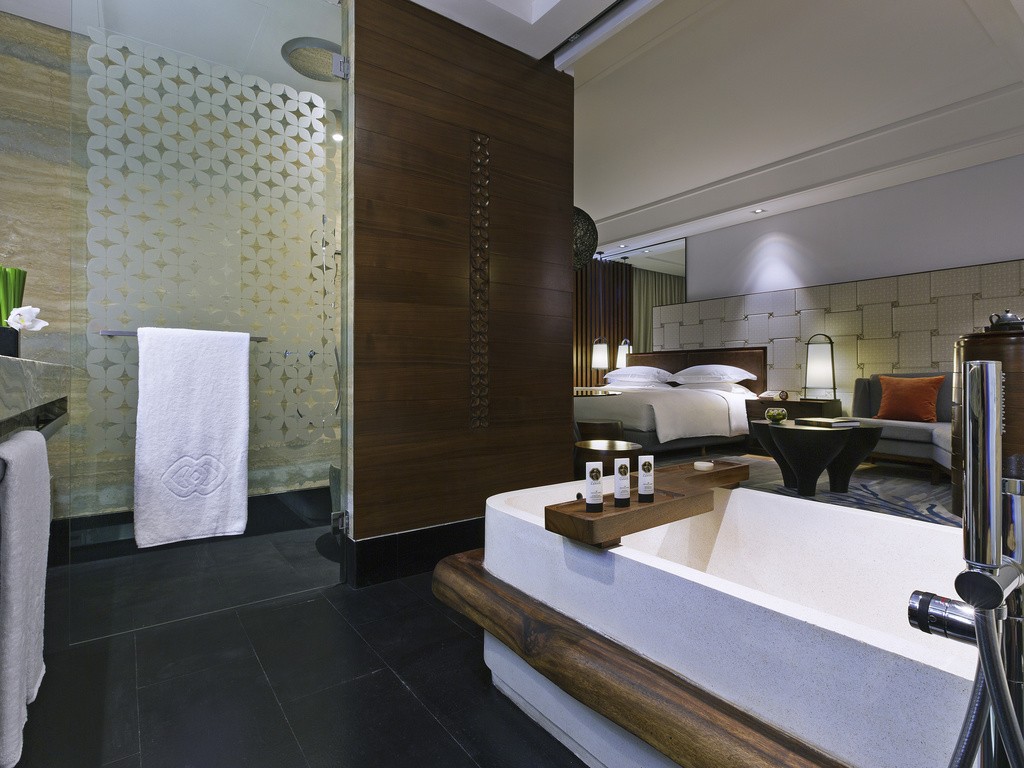 LUXURY ROOM, Ocean View – King/Twin
盡情享受48平方米/517平方英尺的現代舒適生活,欣賞印度洋的壯麗景色,配備液晶電視、帶獨立浴缸和瑞雨淋浴的豪華浴室,配備獨特的浴室設施,以及高達 1 MB 的免費上網。
Max. number of persons:

 x3

Area:

 From 48 m² / 517 sq ft

Views:

Ocean/Sea view
Bedding: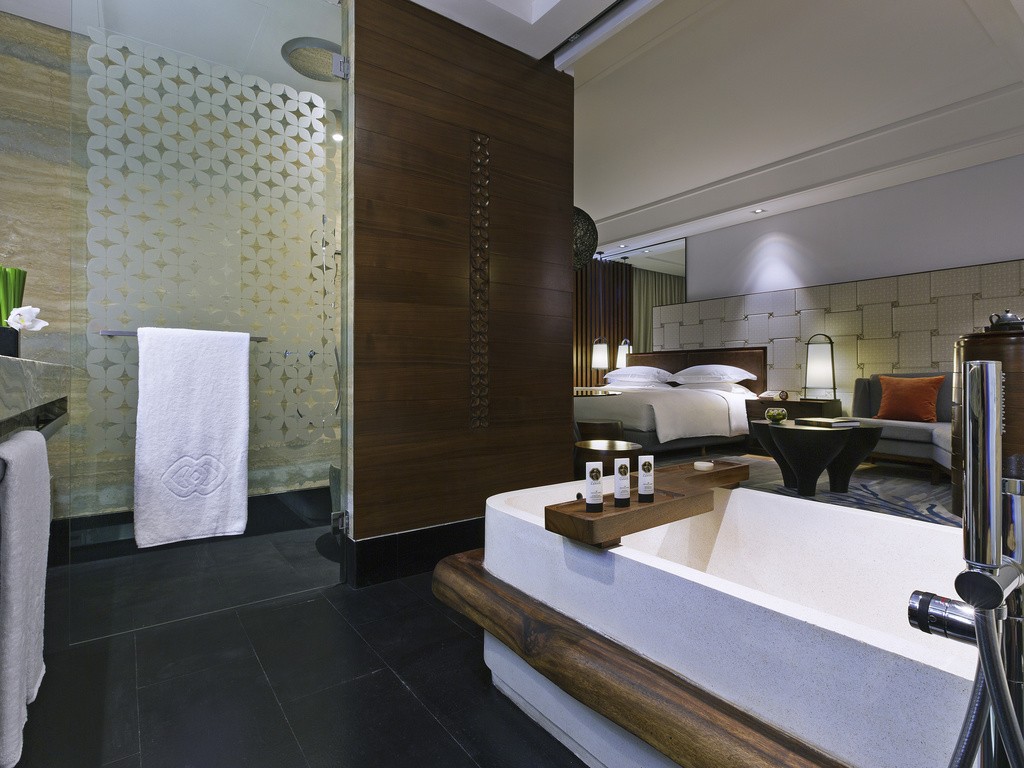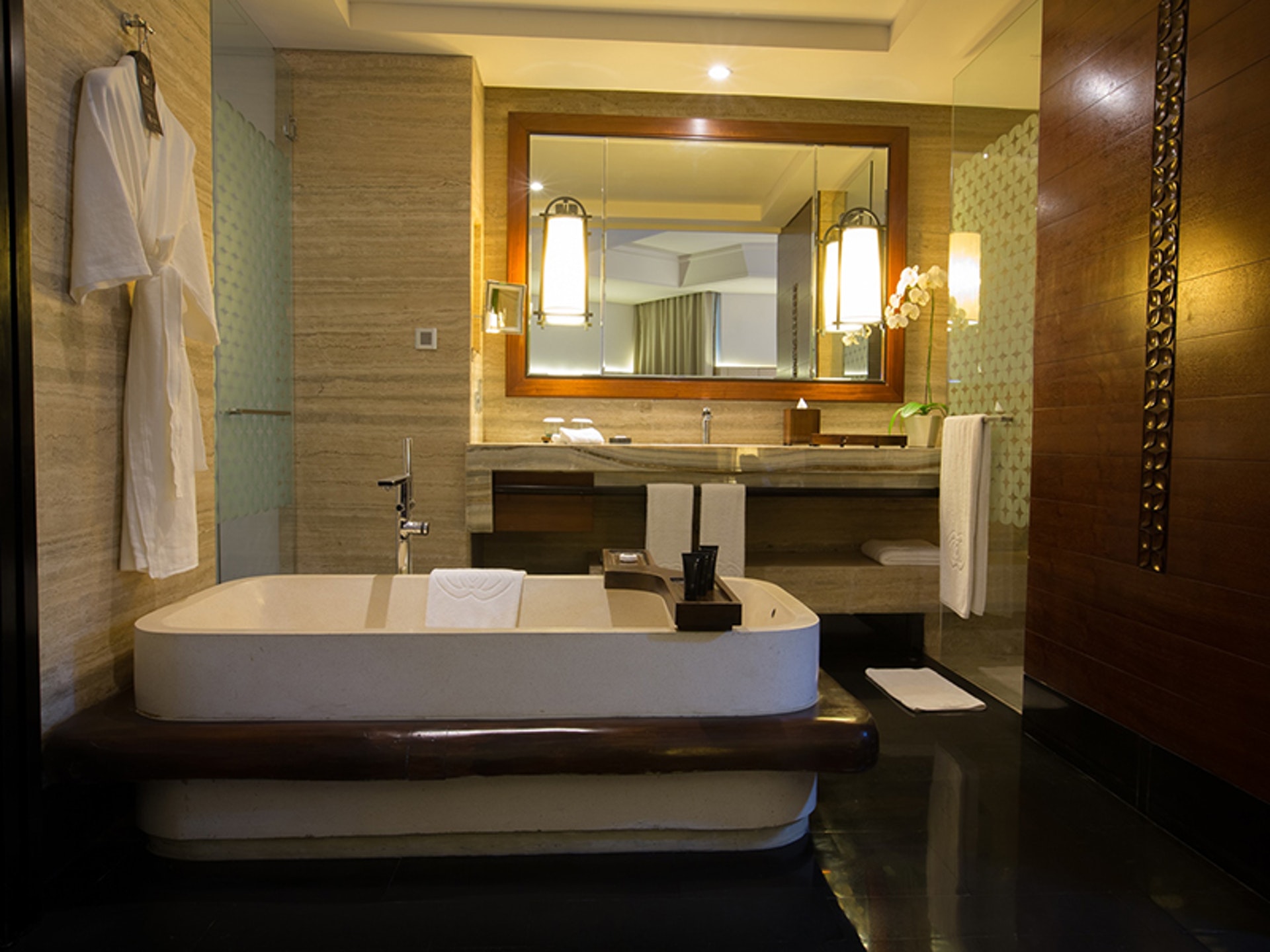 LUXURY ROOM, Plunge Pool – King/Twin
享受48平方米/516平方英尺的5星級舒適設施,設有帶小型游泳池和日光浴床的小花園、液晶電視、帶獨立浴缸和瑞雨淋浴的豪華浴室以及獨特的浴室用品,以及高達 1MB 的免費上網。
Max. number of persons:

 x3

Area:

 From 48 m² / 517 sq ft

Most of the accommodation:

PRIVATE PLUNGE POOL
Bedding: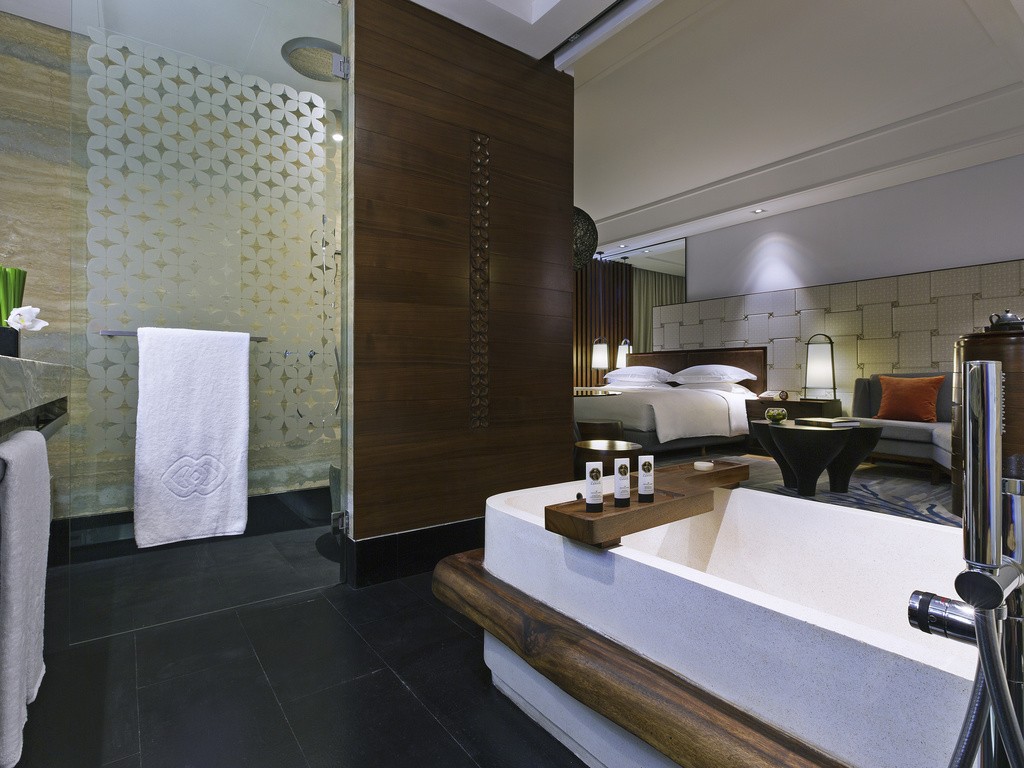 LUXURY ROOM, Club Millésime Access, Pool Access – King/Twin
48 平方米/516平方英尺,可使用Club Millésime米勒西姆俱樂部,現代生活舒適,可直接進入度假村的巨大潟湖游泳池,液晶電視,帶獨立浴缸和瑞雨淋浴的豪華浴室,配備獨特的浴室設施,免費上網高達 1 MB。
Max. number of persons:

 x3

Area:

 From 48 m² / 517 sq ft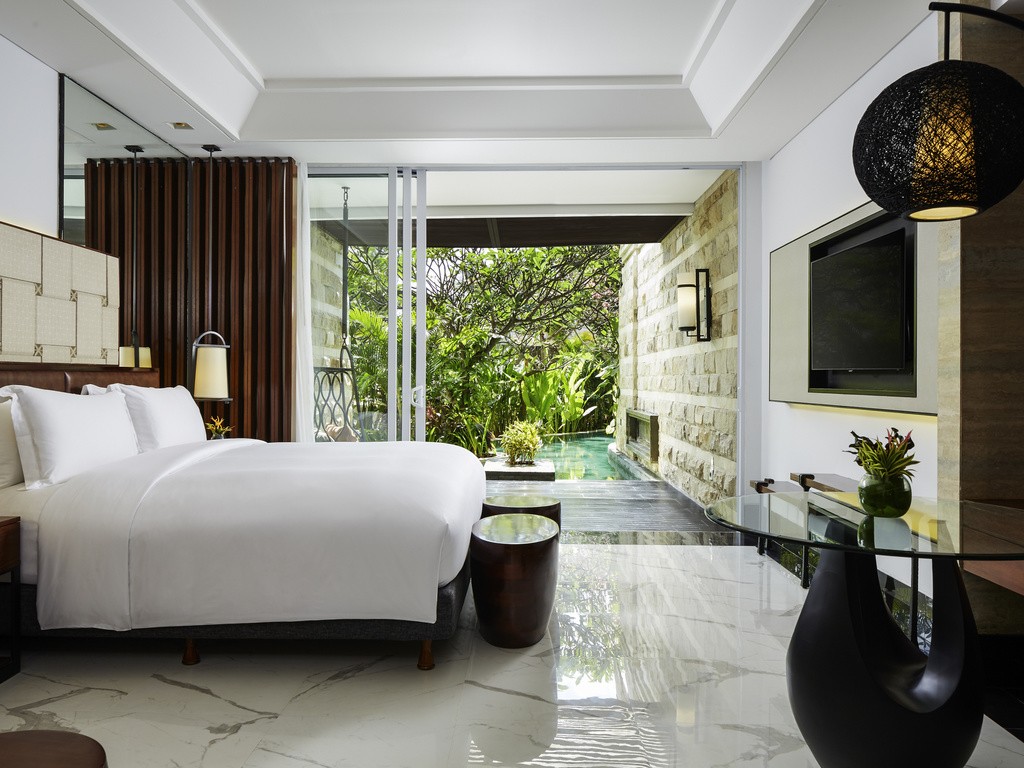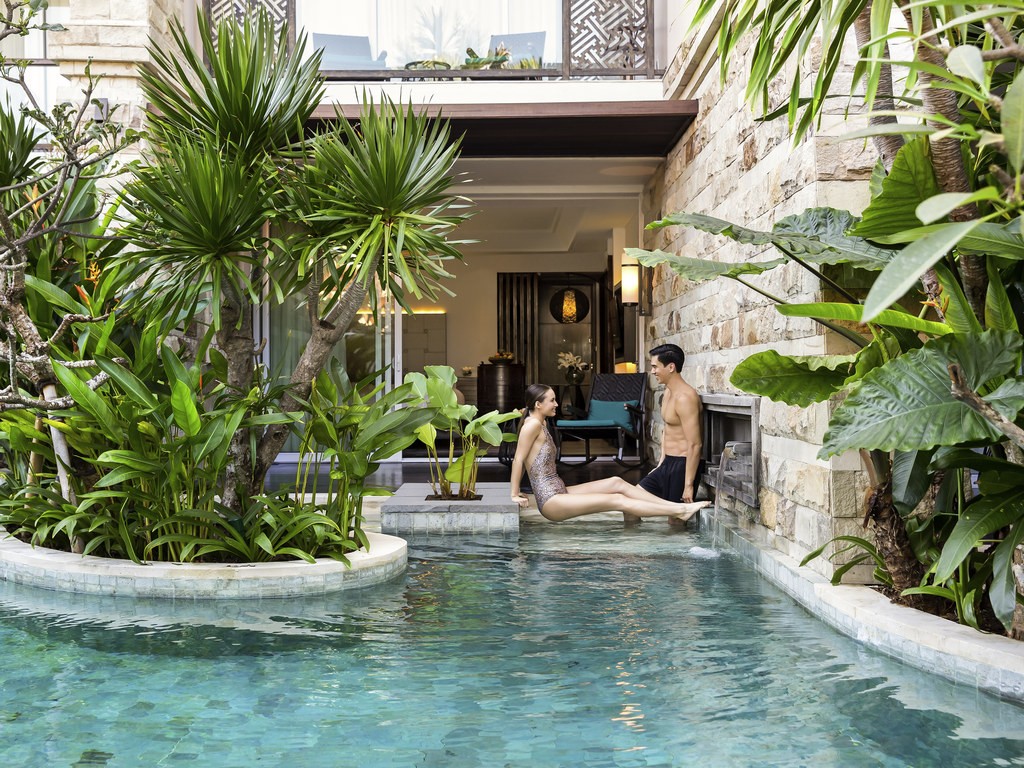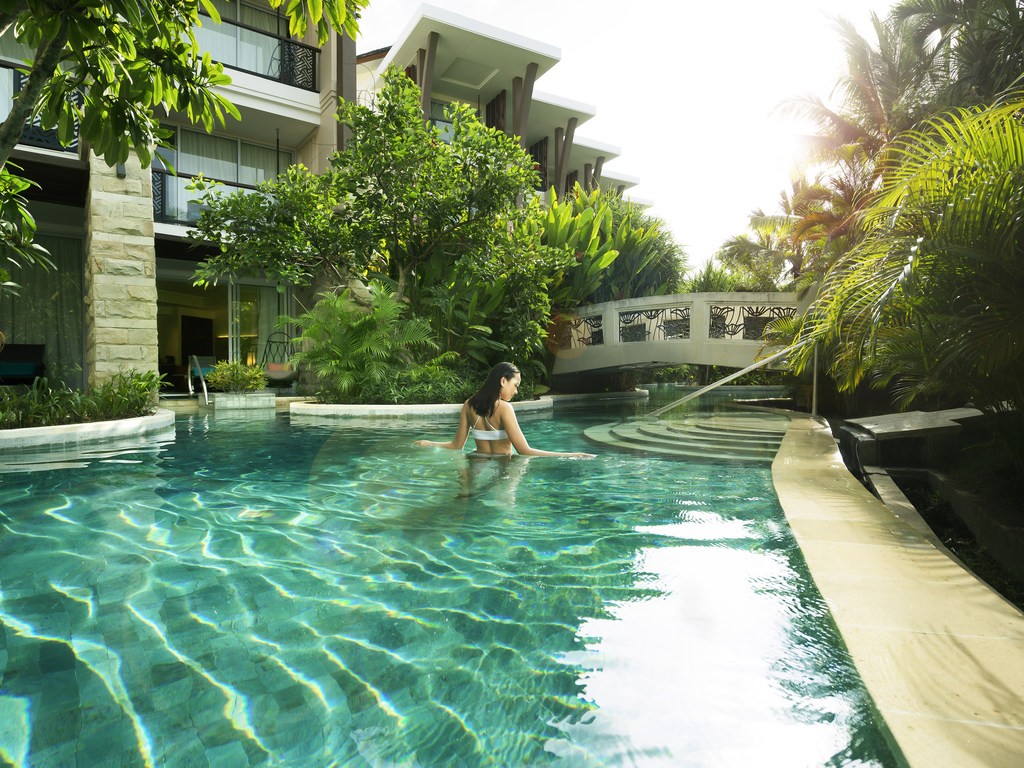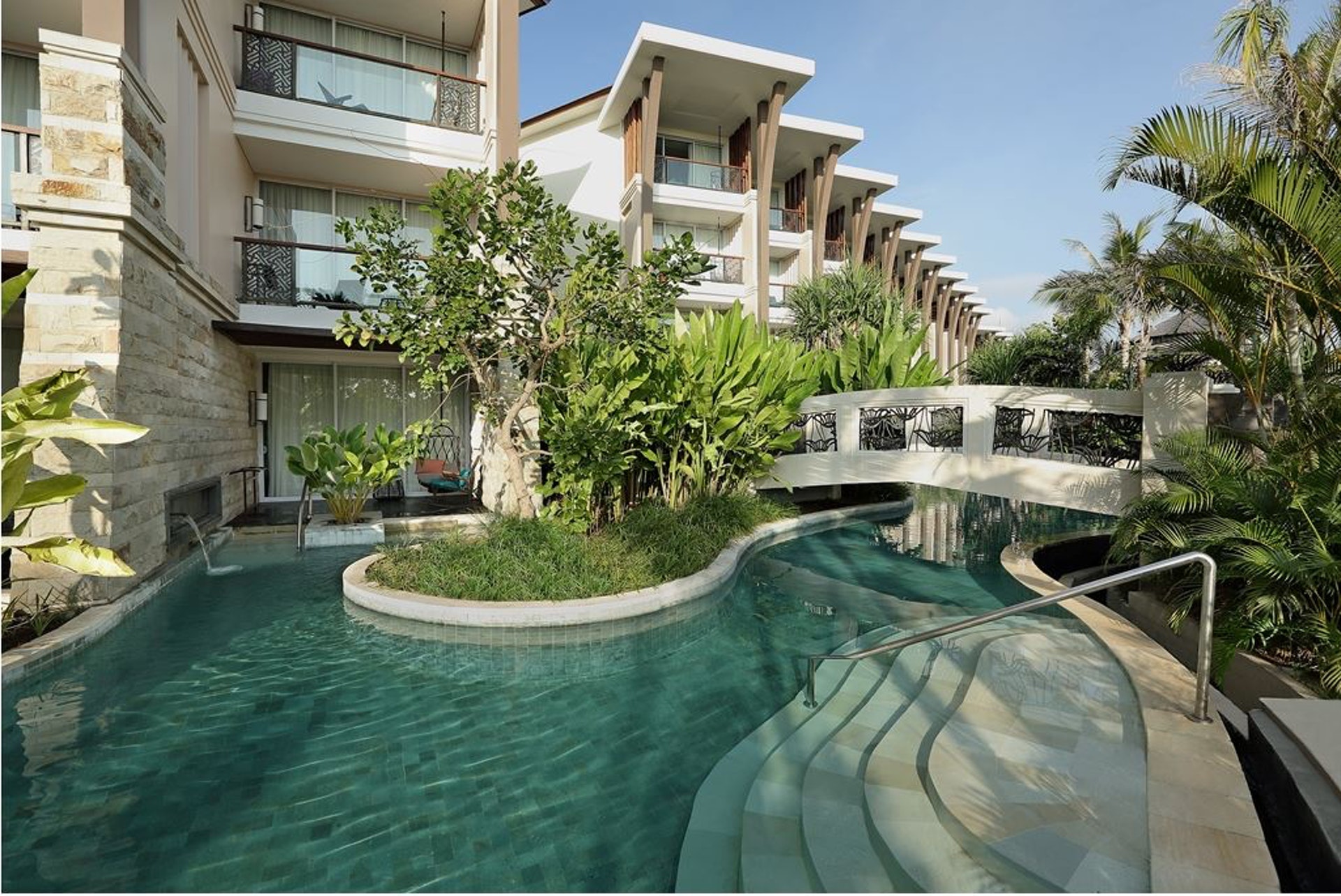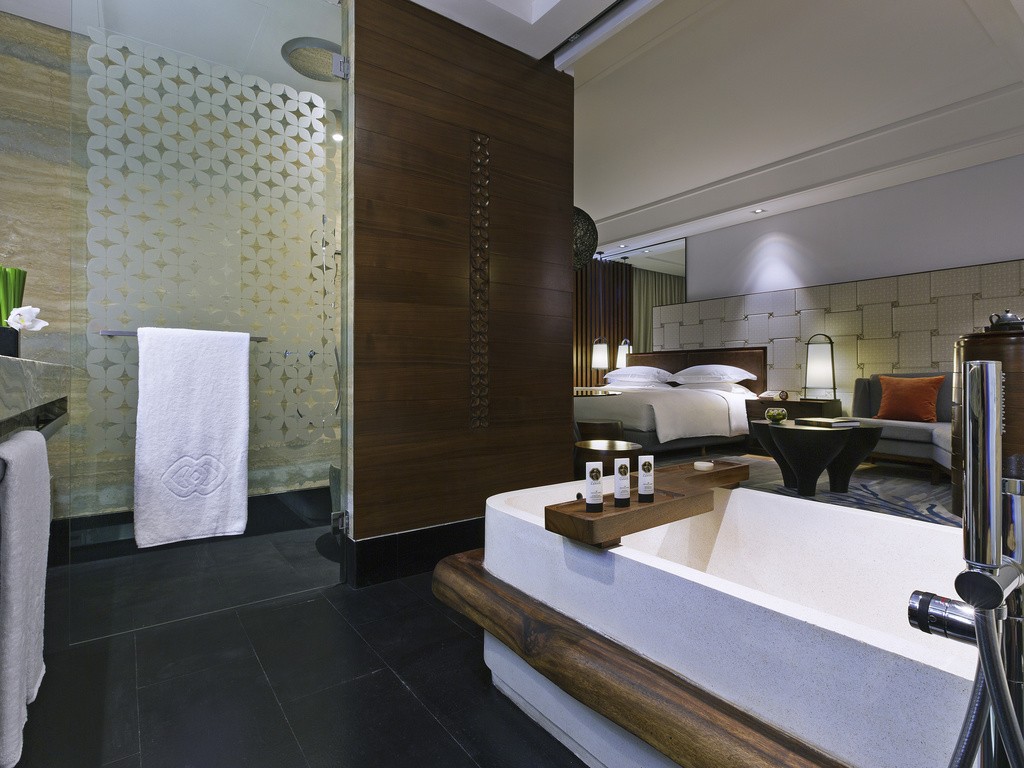 Family Suite, Club Millésime Access – King+Twin
享受96平方米的現代家庭舒適生活,配備豪華設施、液晶電視、私人陽台、帶獨立浴缸和瑞雨淋浴的豪華浴室、獨特的浴室設施和高達 1MB 的免費上網。最多可容納 5人。
Max. number of persons:

 x5

Area:

 From 96 m² / 1033 sq ft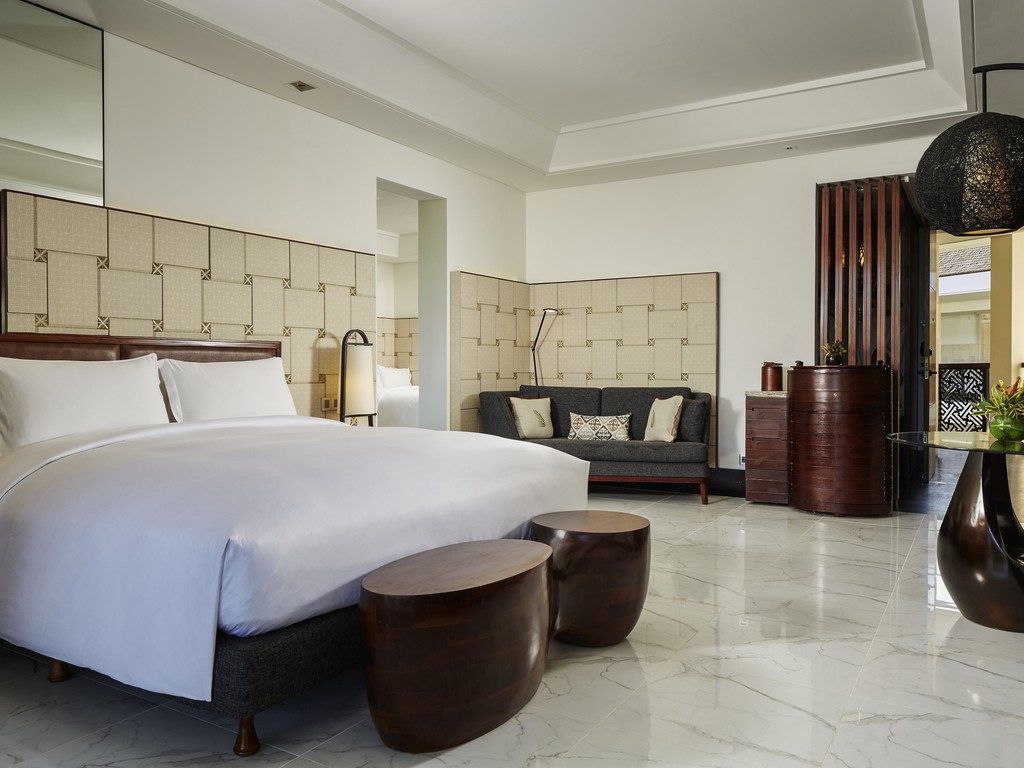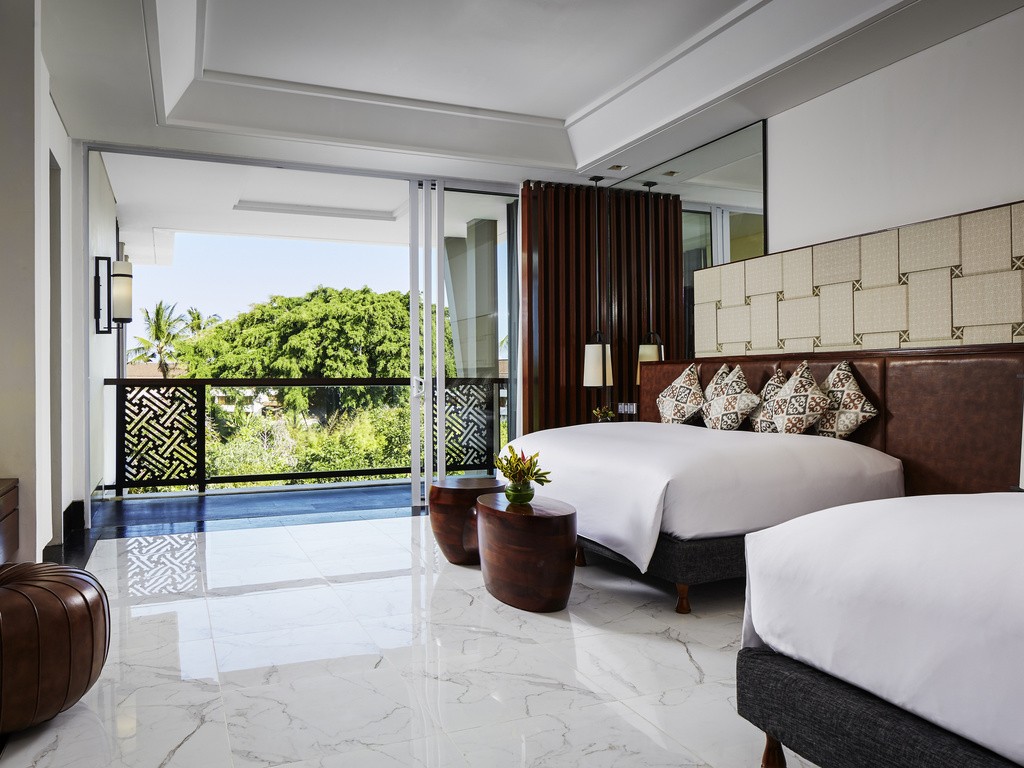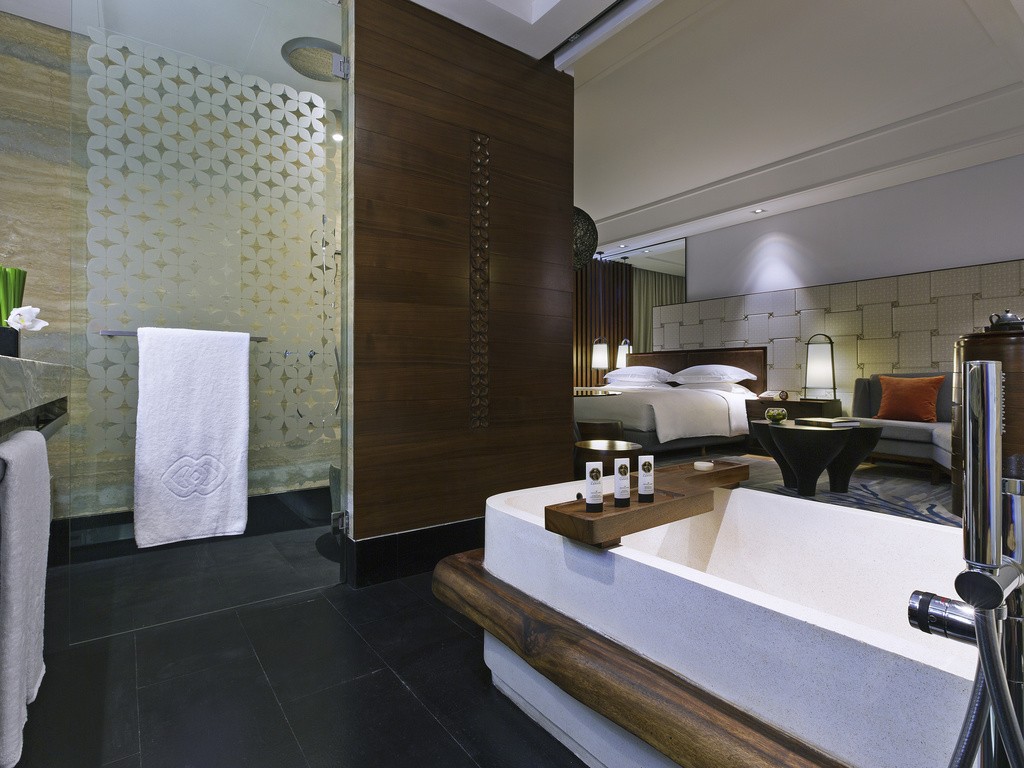 PRESTIGE SUITE, Club Millésime Access – King
享受120平方米的豪華生活,可使用Club Millésime米勒西姆俱樂部、私人陽台、起居和用餐區、帶獨立瑞雨淋浴和豪華洗浴用品的豪華浴室、管家服務、高達 1 MB 的免費上網。
Max. number of persons:

 x4

Area:

 From 120 m² / 1292 sq ft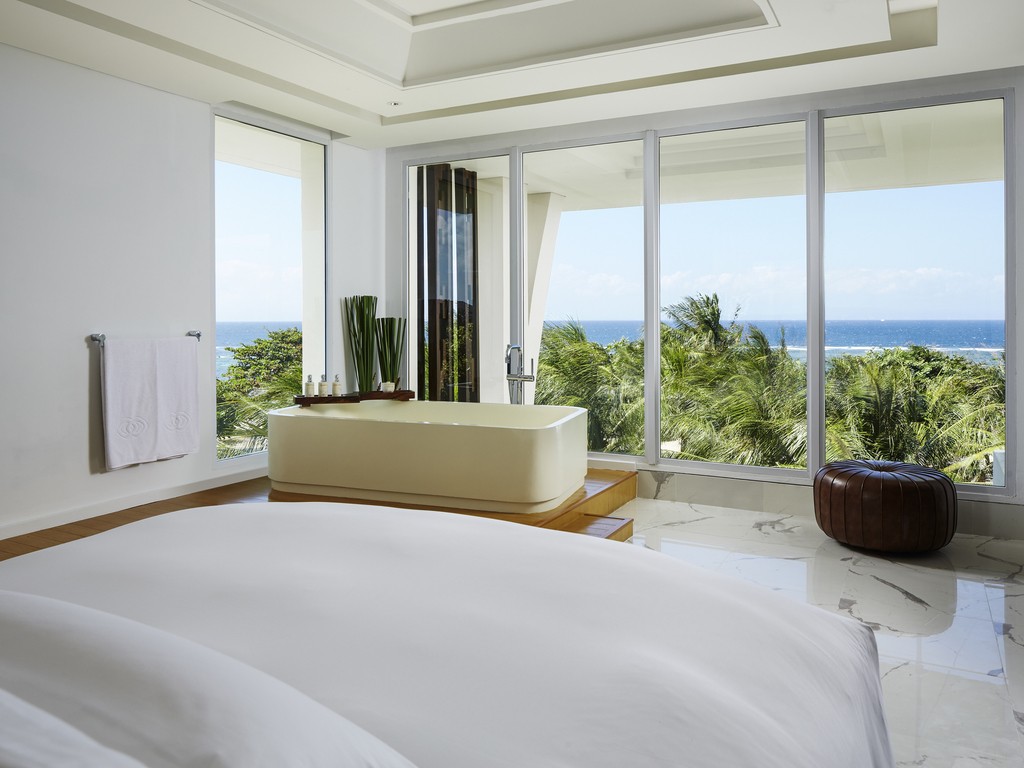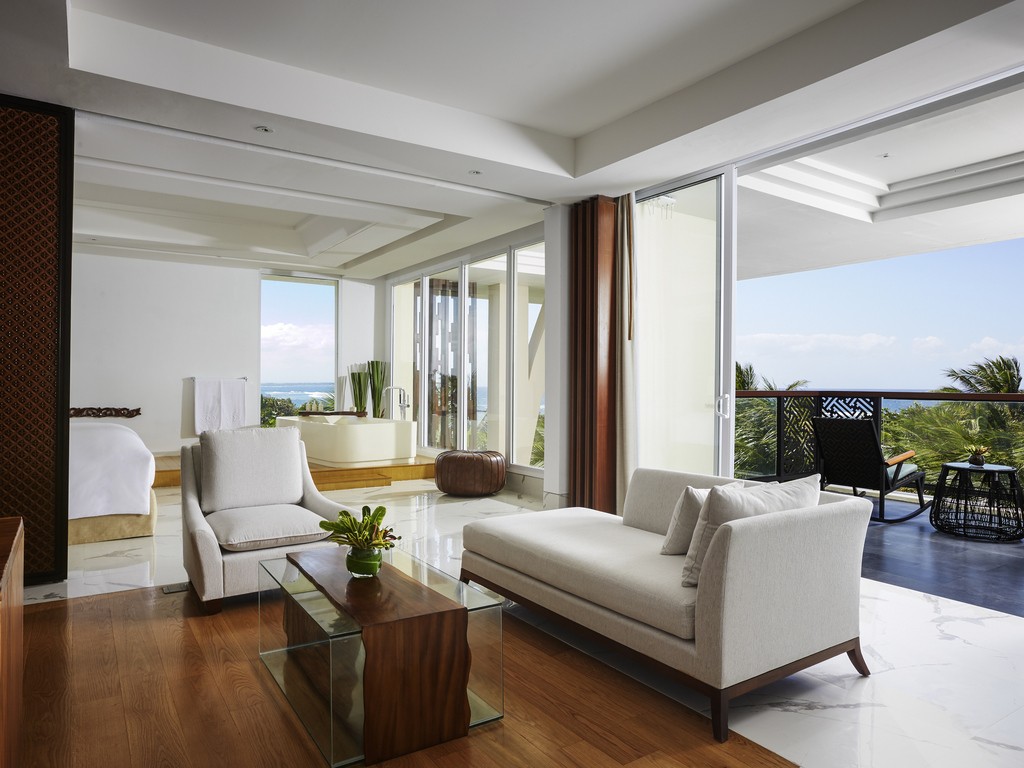 HONEYMOON SUITE, Club Millésime Access, Ocean View – King
享受88平方米/945平方英尺的豪華舒適設施,可使用Club Millésime米勒西姆俱樂部、海景、寬敞的起居和用餐區、私人陽台、帶瑞雨淋浴和豪華洗浴用品的大理石浴室、管家服務、高達 1 MB 的免費上網。
Max. number of persons:

 x3

Area:

 From 88 m² / 947 sq ft

Views:

 Ocean/Sea view
Bedding: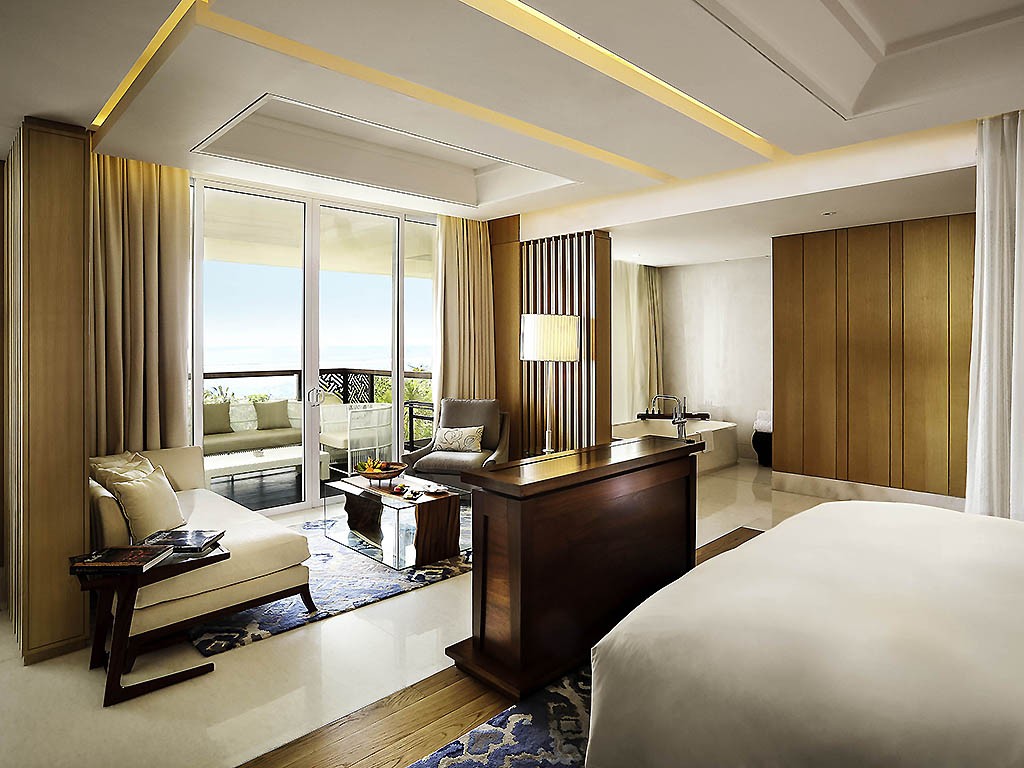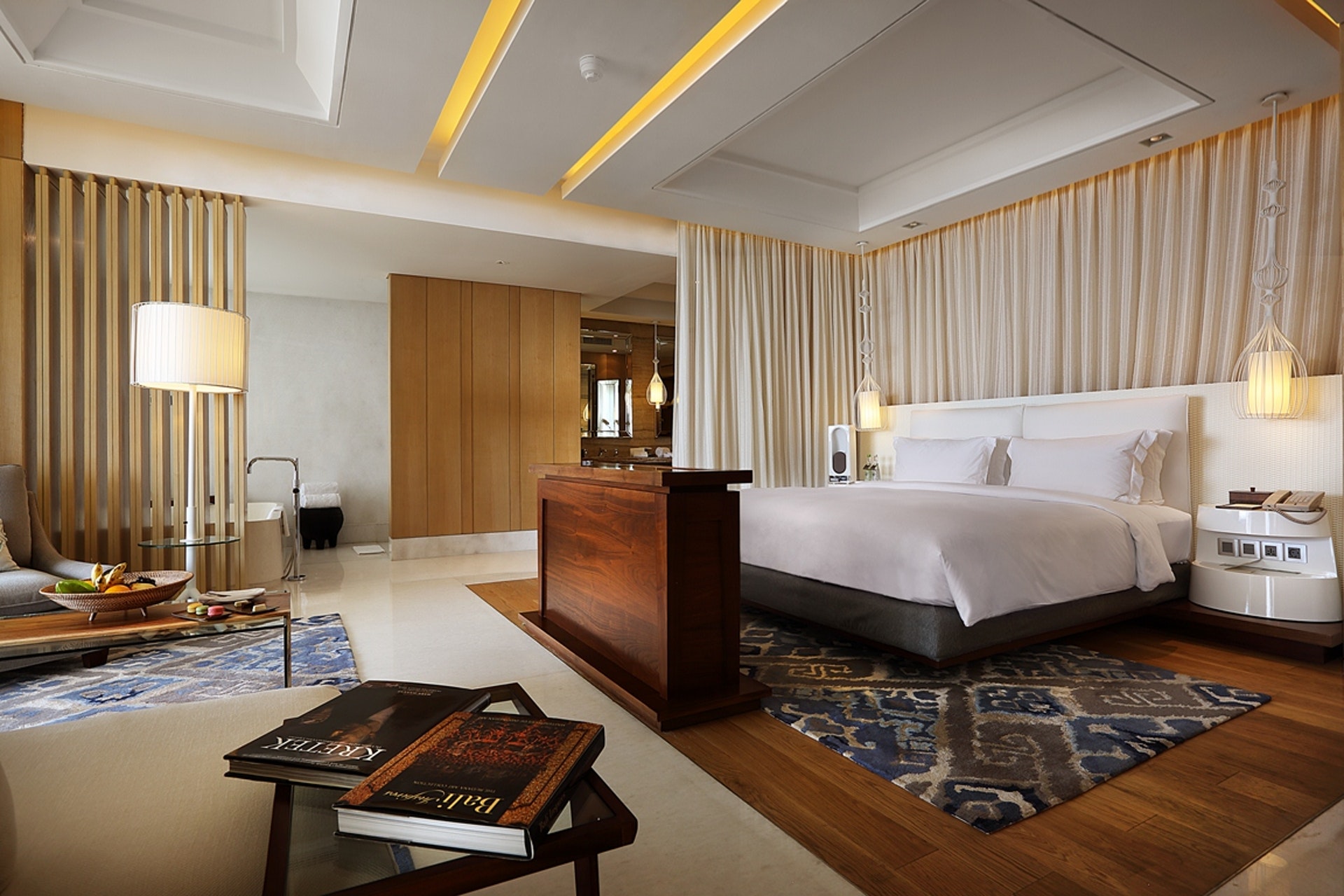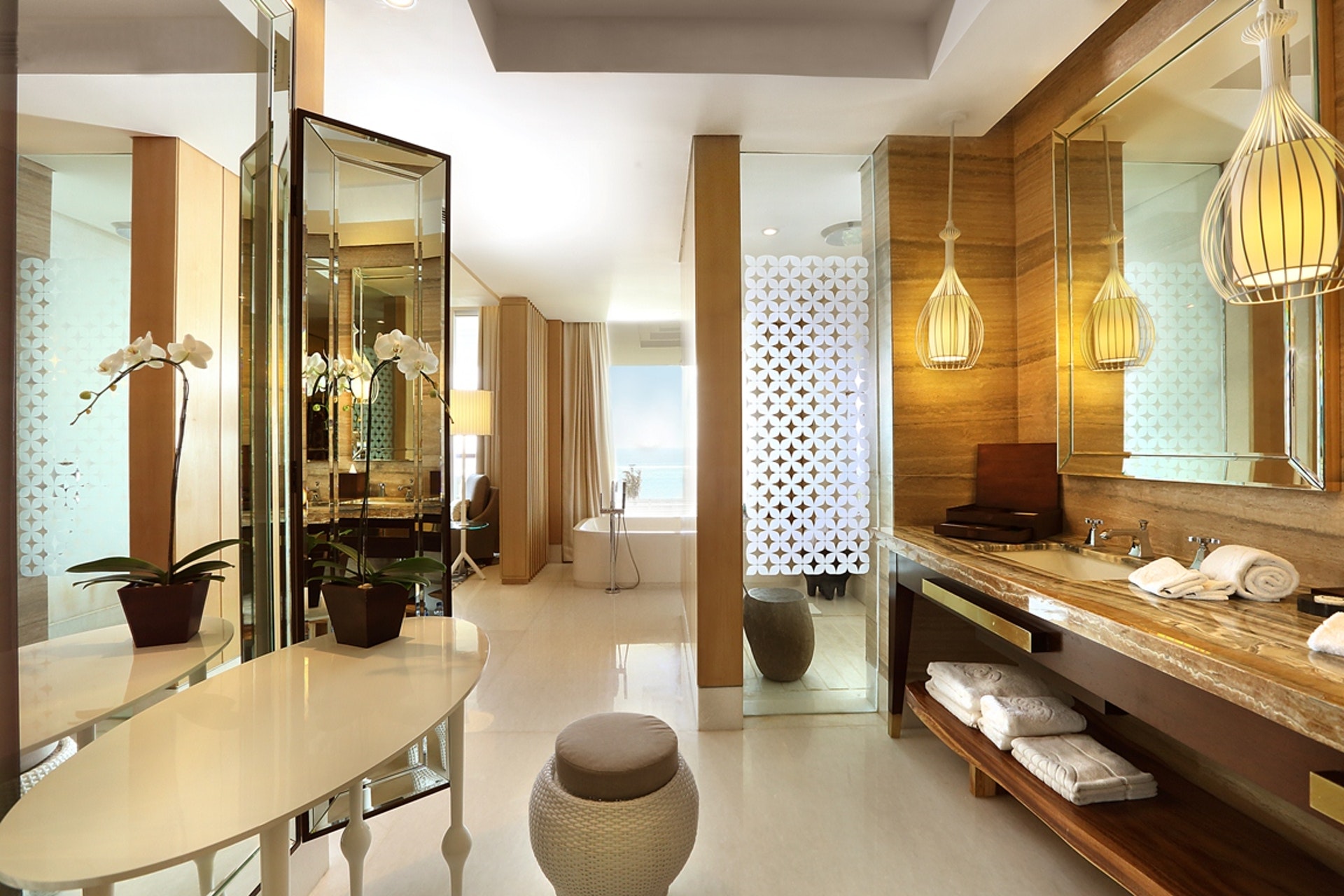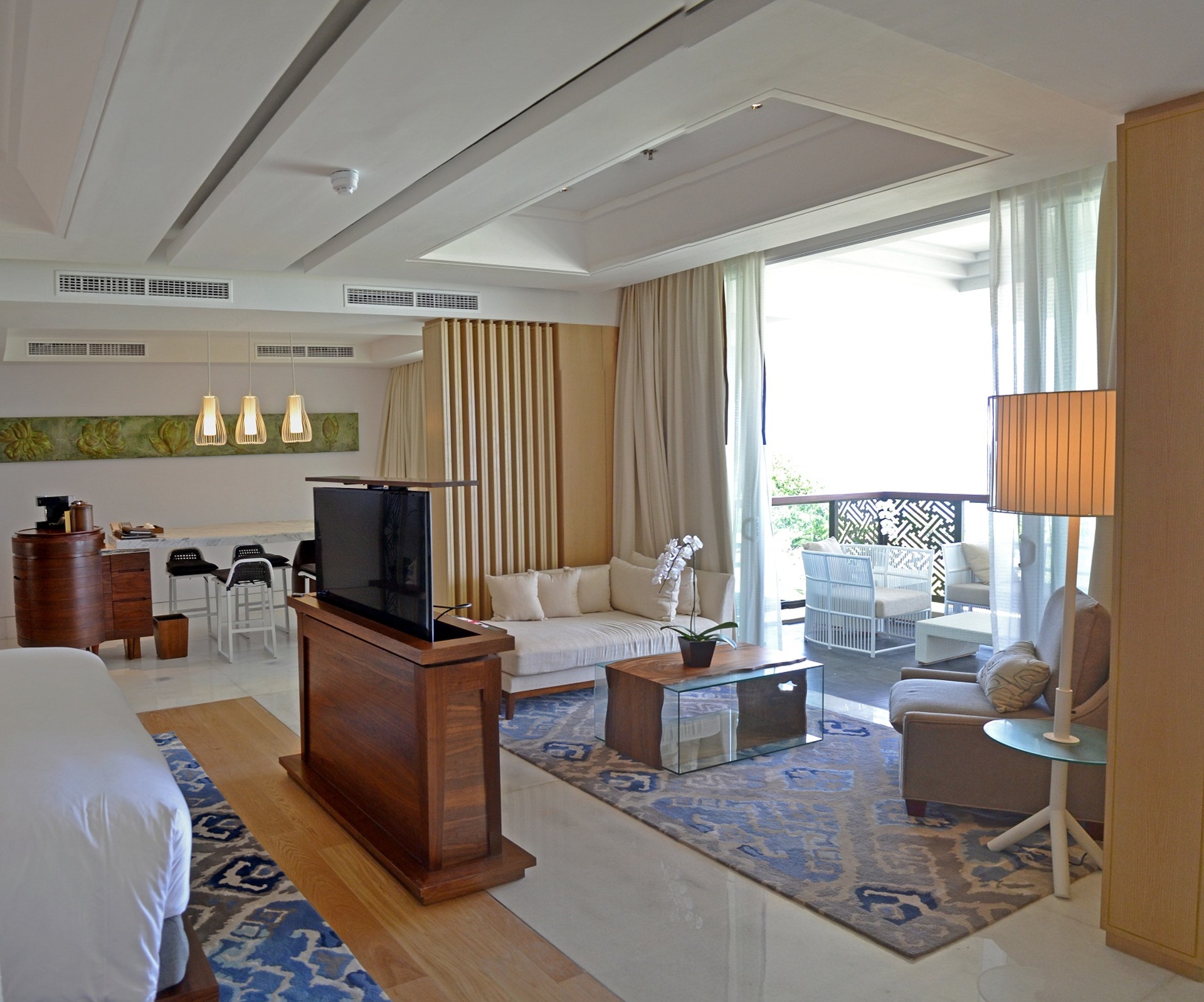 PRESTIGE SUITE, Club Millésime Access, Plunge Pool – King
120平方米(1290平方英尺)的套房設有寬敞的起居和用餐區、小型游泳池、帶獨立浴缸、花灑淋浴和豪華洗浴用品的浴室、管家服務、高達 1 MB 的免費上網、使用Club Millésime米勒西姆俱樂部。
Max. number of persons:

 x4

Area:

 From 120 m² / 1292 sq ft

Most of the accommodation:

PRIVATE PLUNGE POOL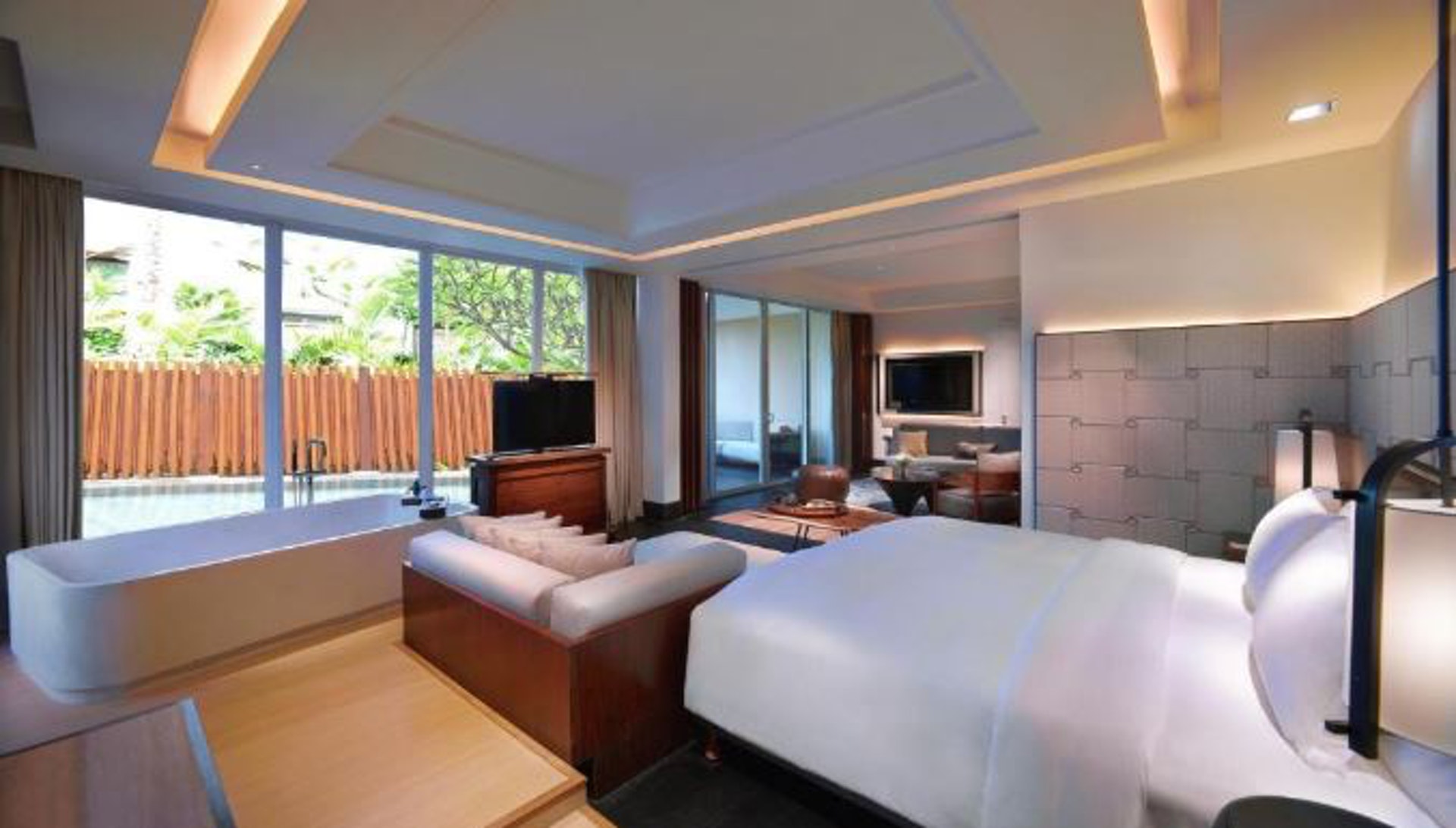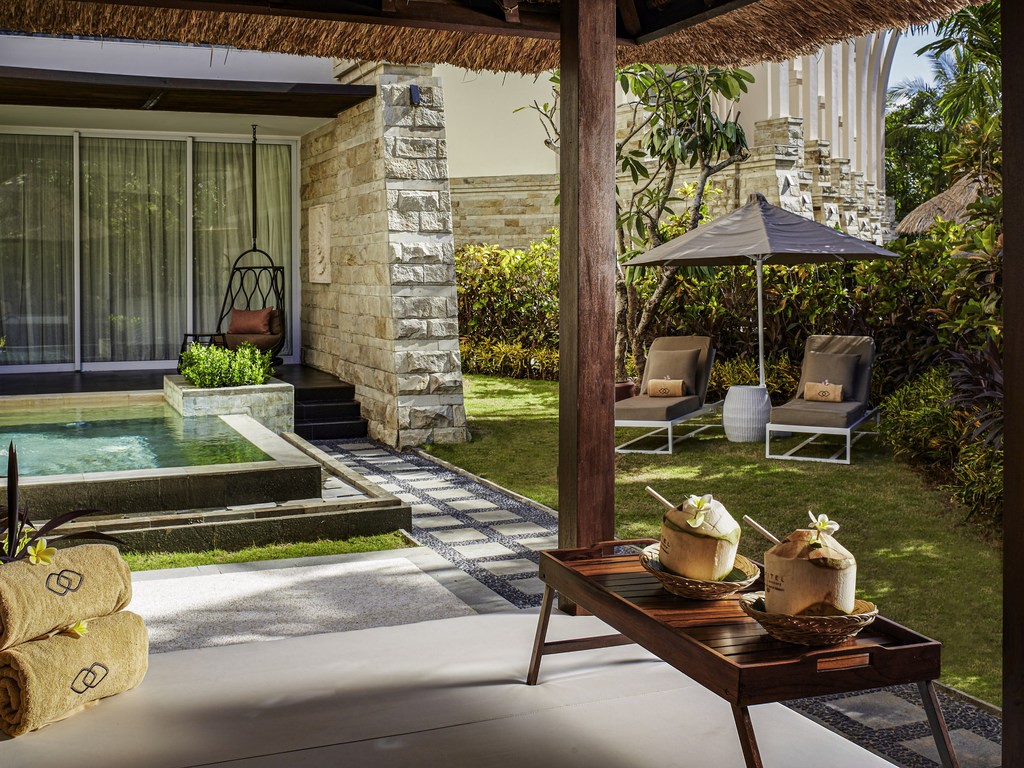 HONEYMOON SUITE, Club Millésime Access, Plunge Pool – King
88平方米的豪華套房設有寬敞的起居區和用餐區、小型游泳池、帶獨立浴缸、花灑淋浴和豪華洗浴用品的浴室、管家服務、高達 1 MB 的免費網絡,可使用Club Millésime米勒西姆俱樂部。
Max. number of persons:

 x3

Area:

 From 88 m² / 947 sq ft

Most of the accommodation:

Private Plunge Pool
Bedding: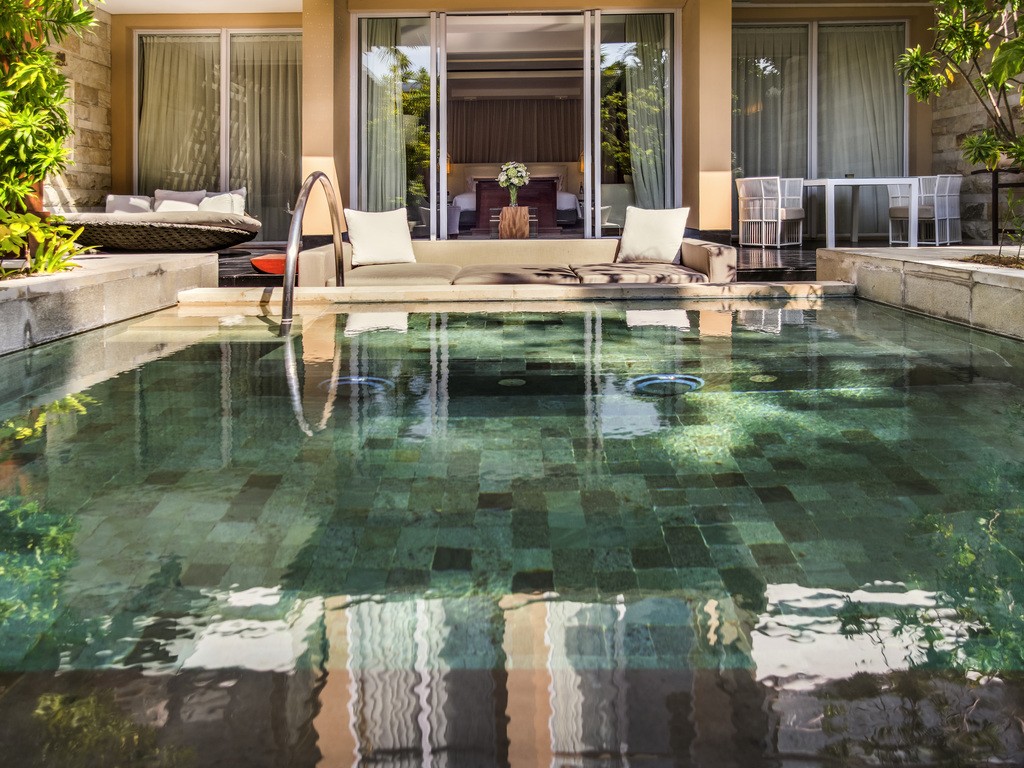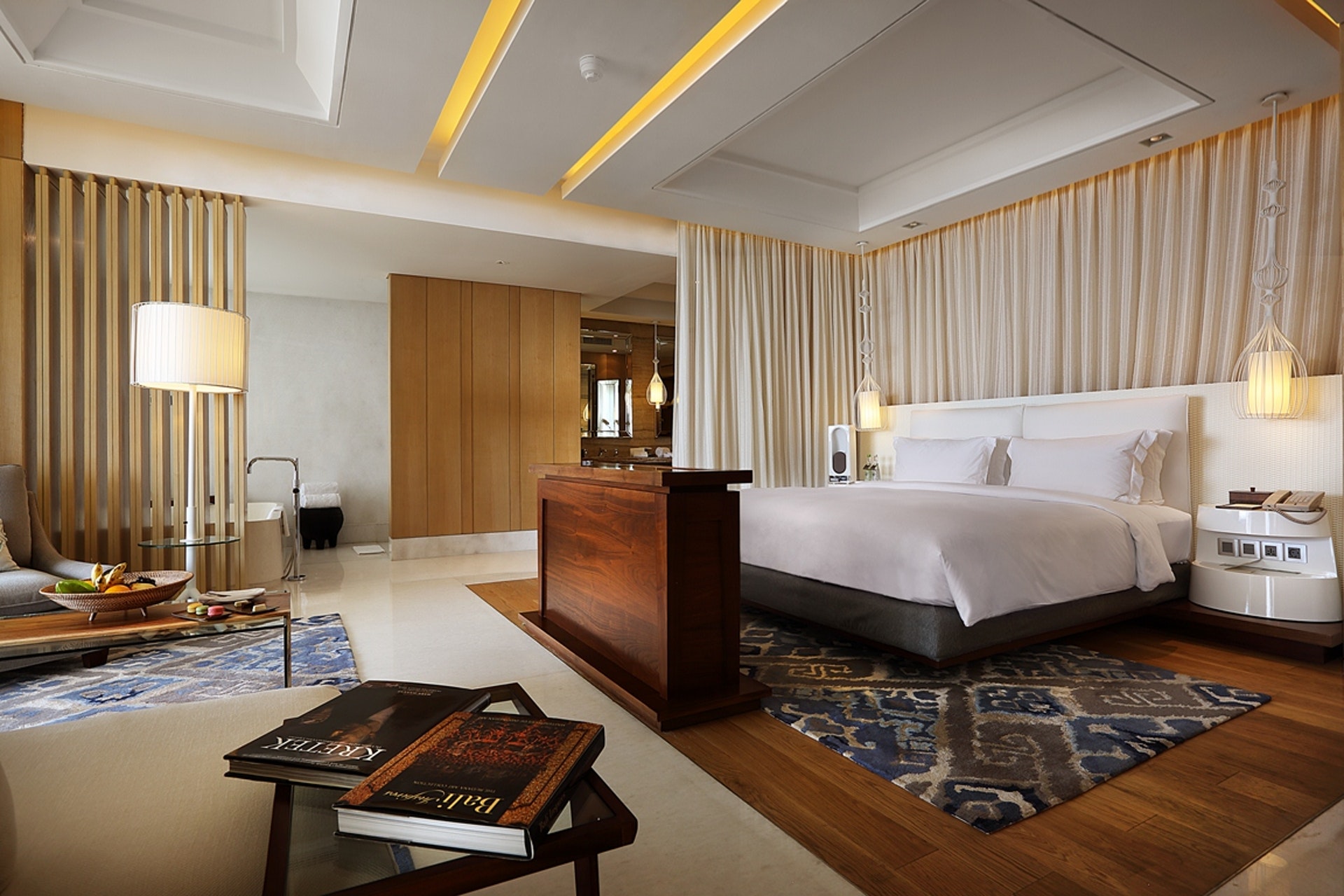 POOL VILLA, 1 Bedroom, Club Millésime Access – King
88 平方米/947平方英尺的豪華別墅,設有私人露台和小型游泳池、起居室、帶獨立浴缸和瑞雨淋浴的大理石浴室、愛馬仕洗浴用品、管家服務、高達 1 MB 的免費上網、使用Club Millésime米勒西姆俱樂部。
Max. number of persons:

 x4

Area:

 From 88 m² / 947 sq ft

Most of the accommodation:

Private Pool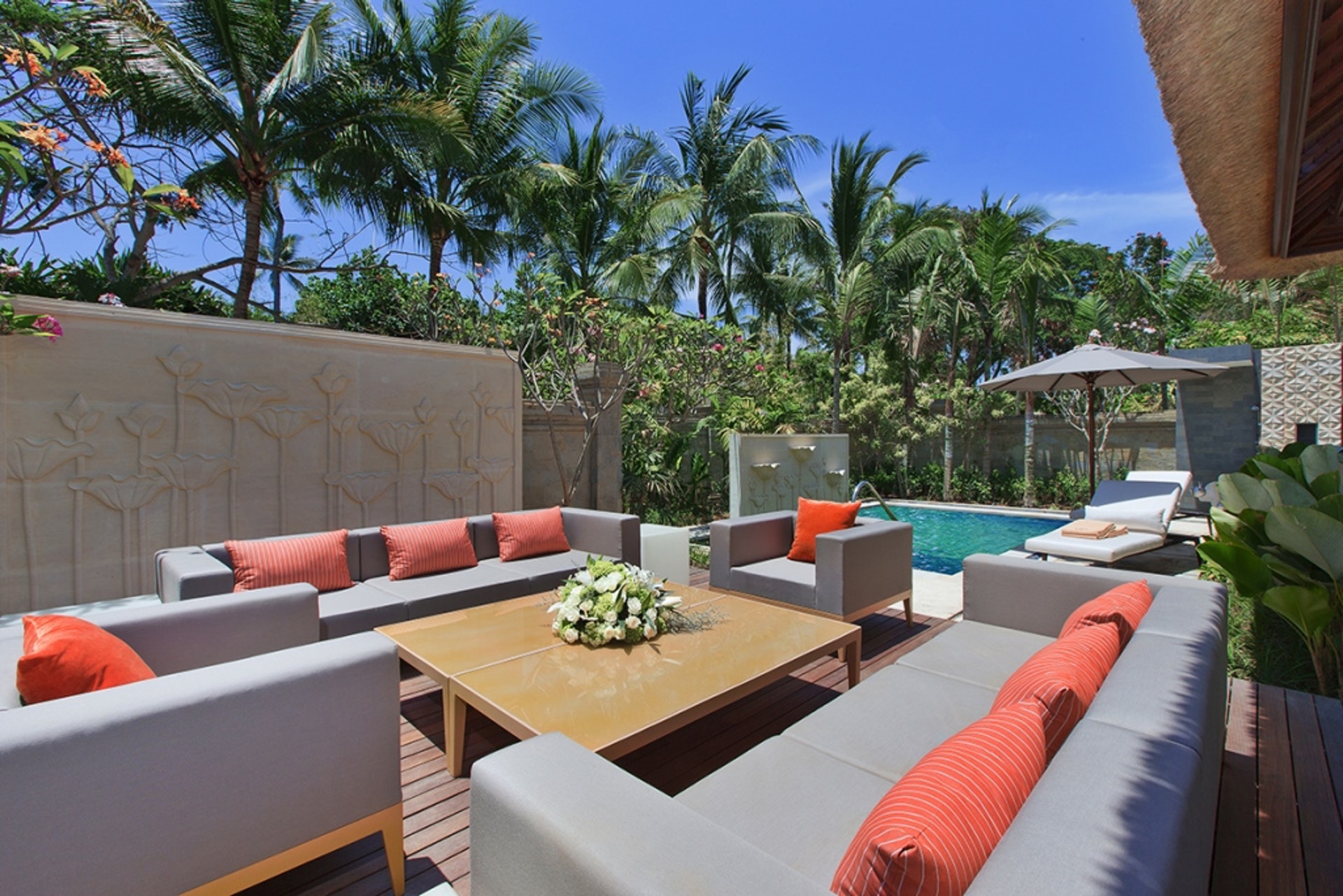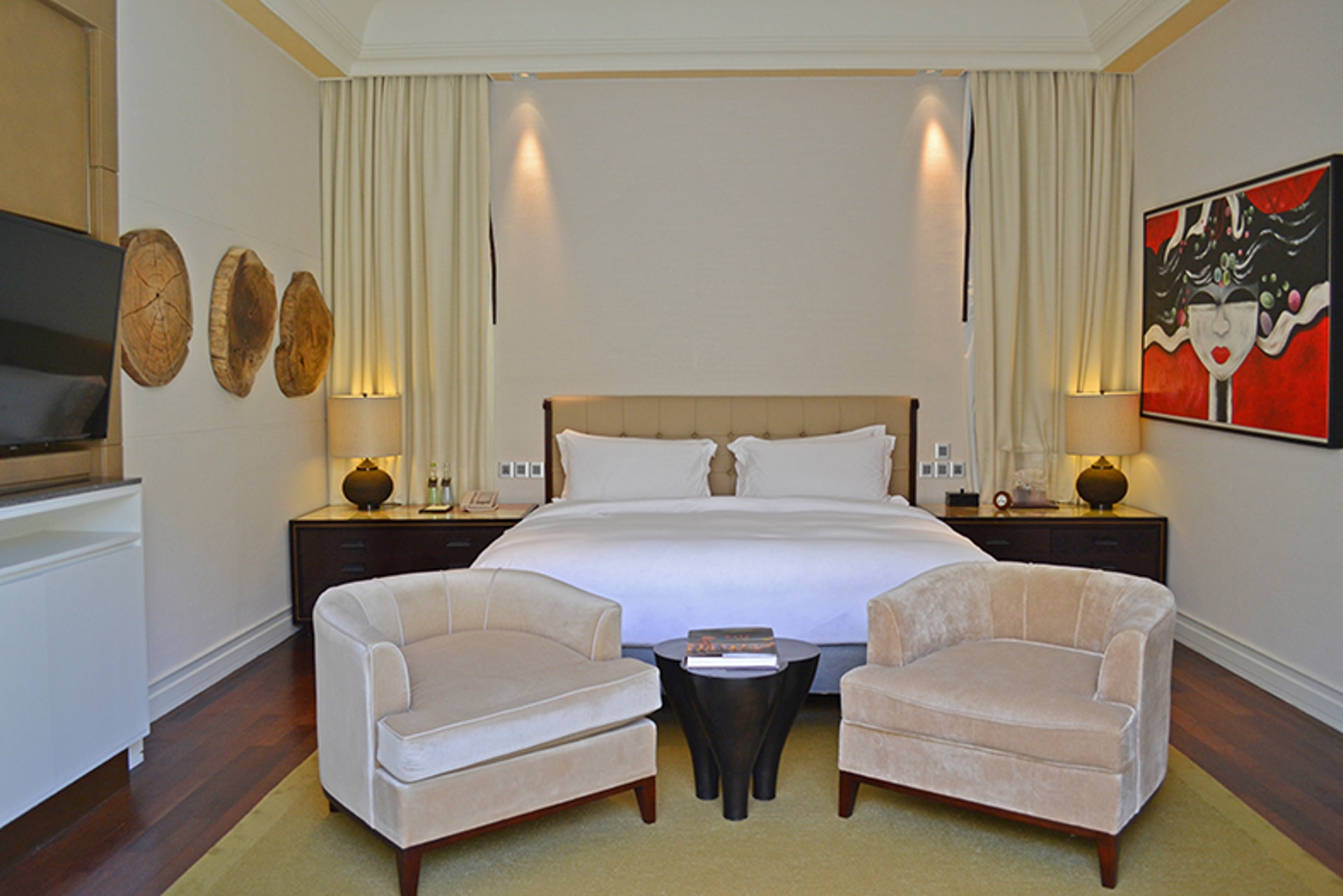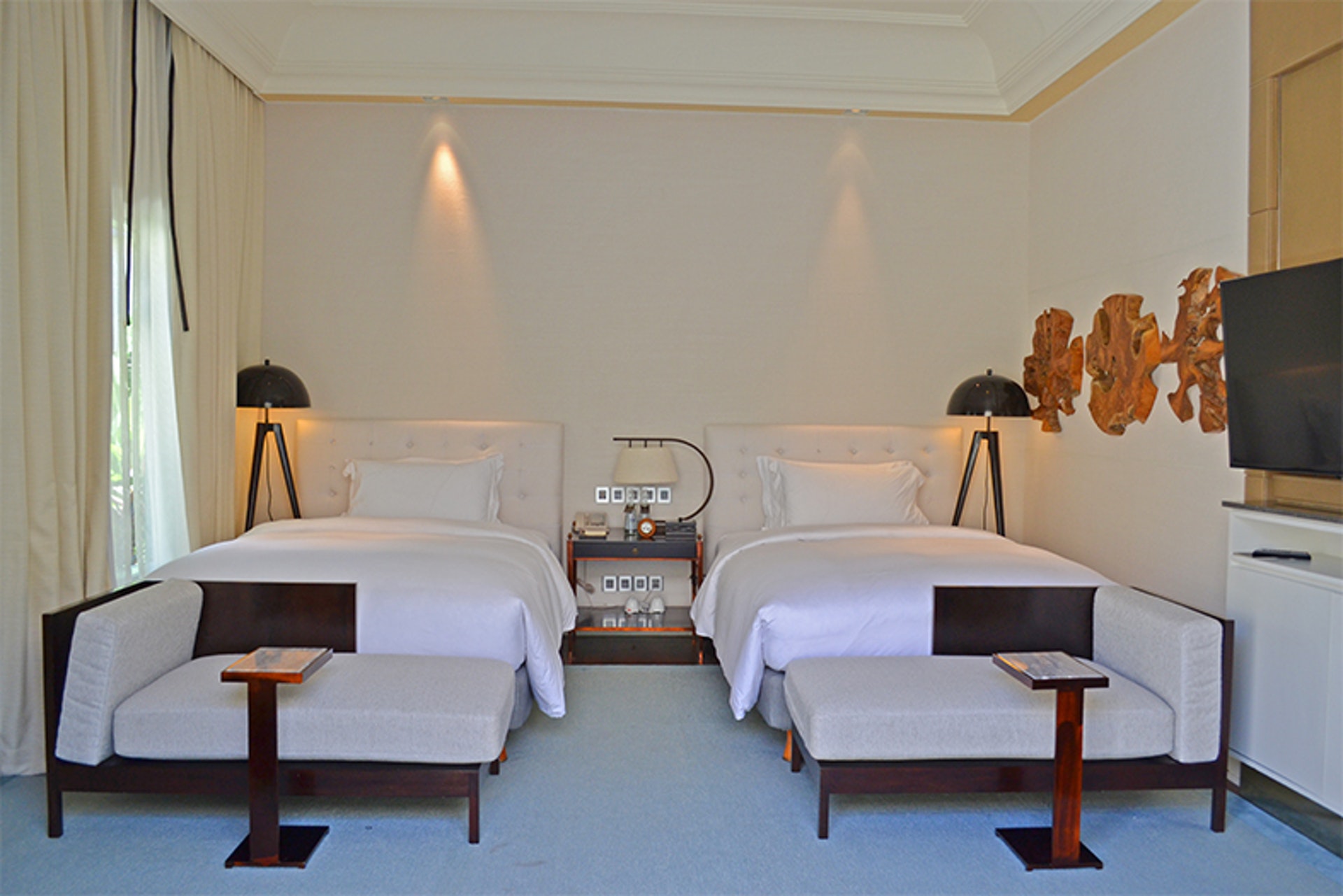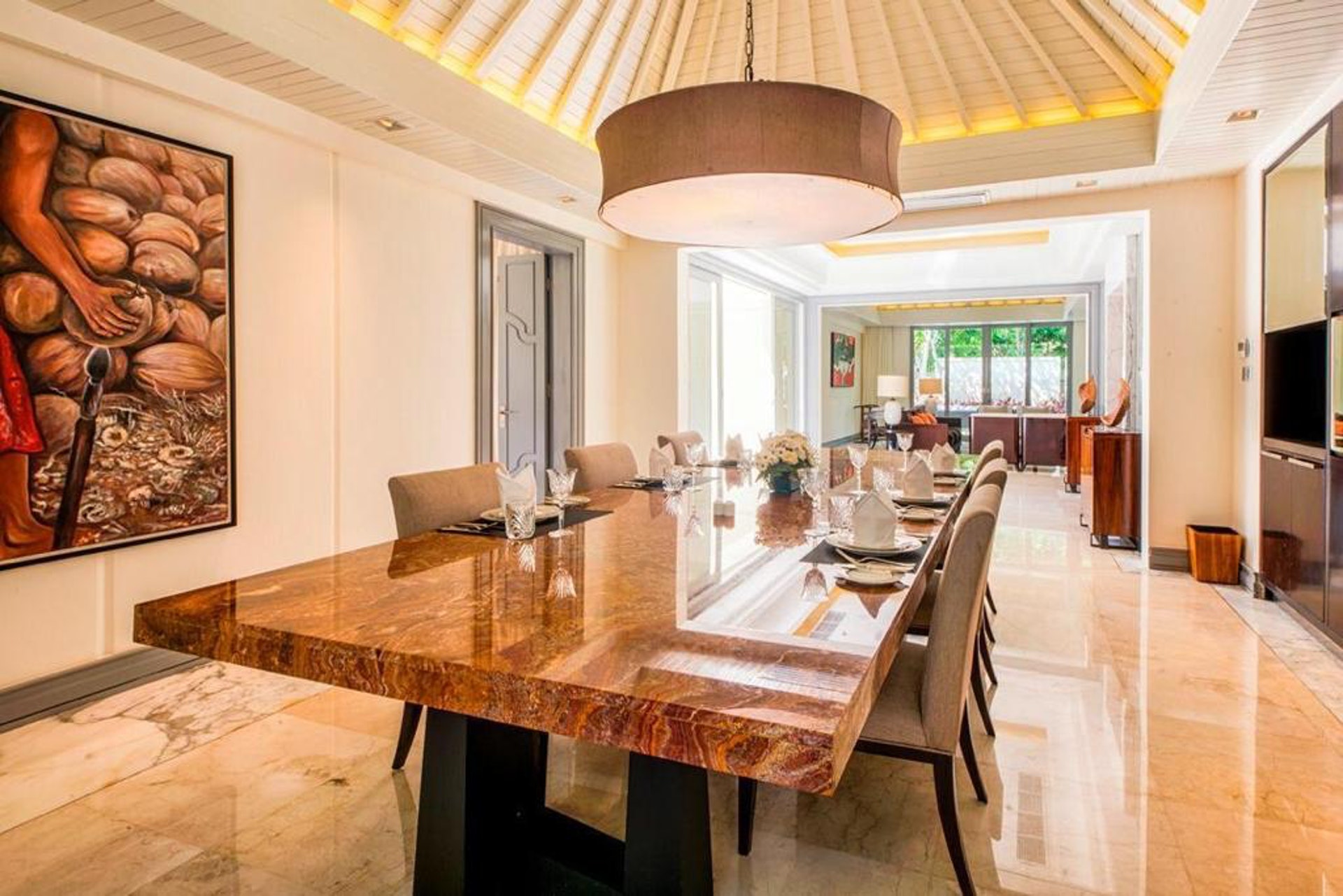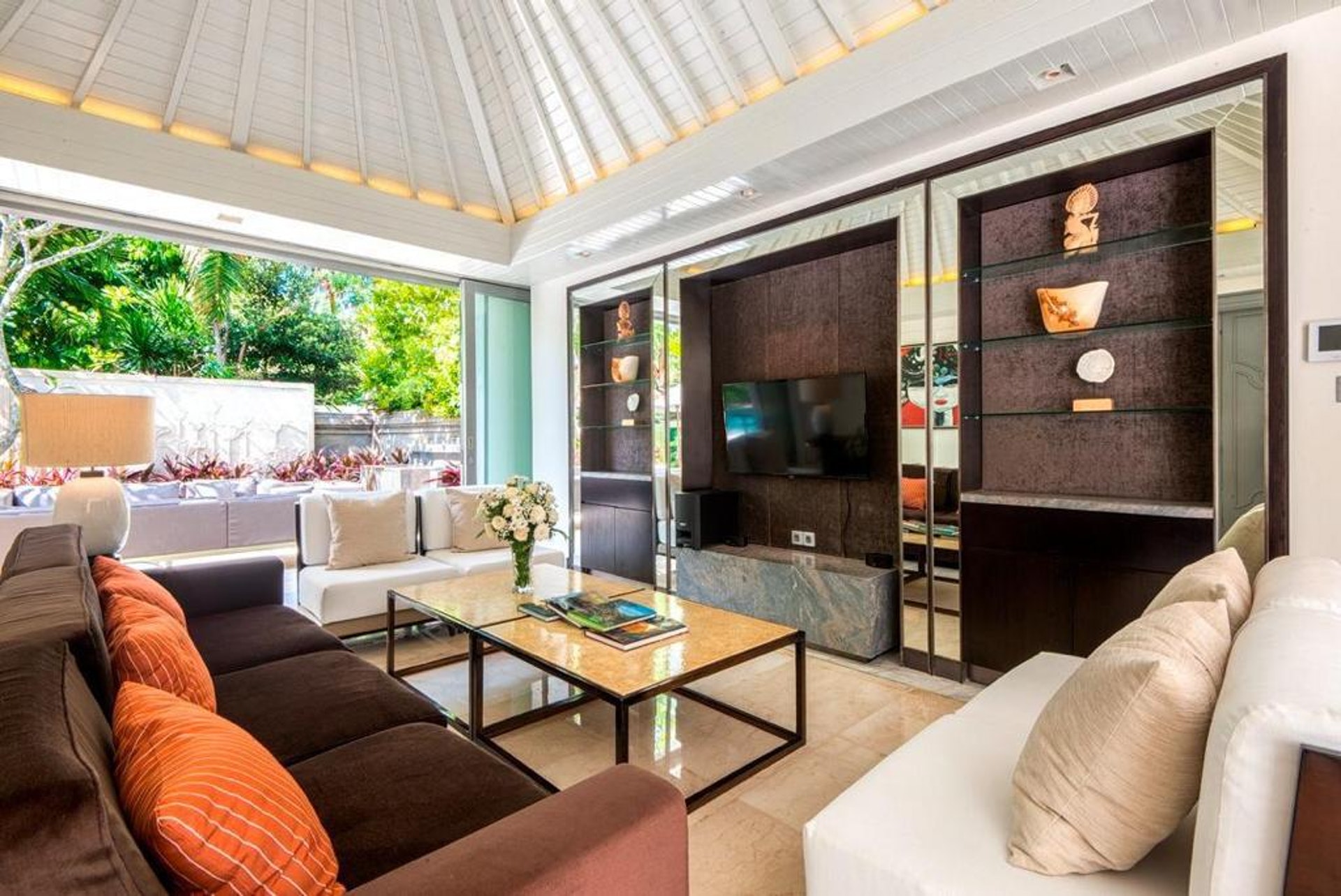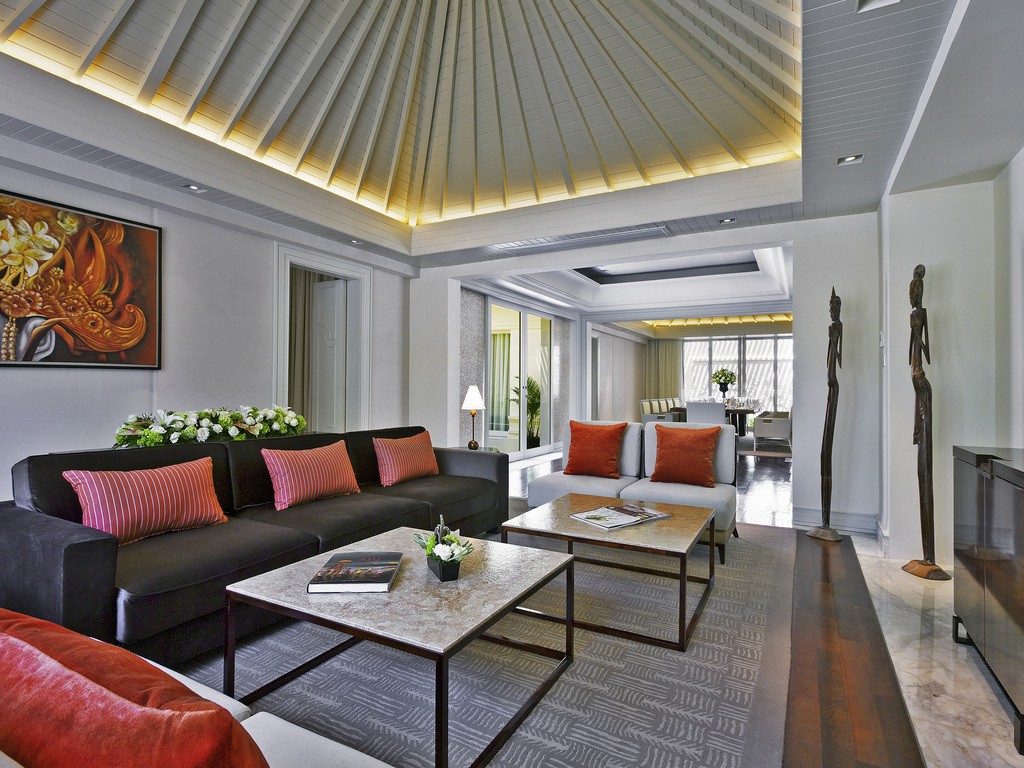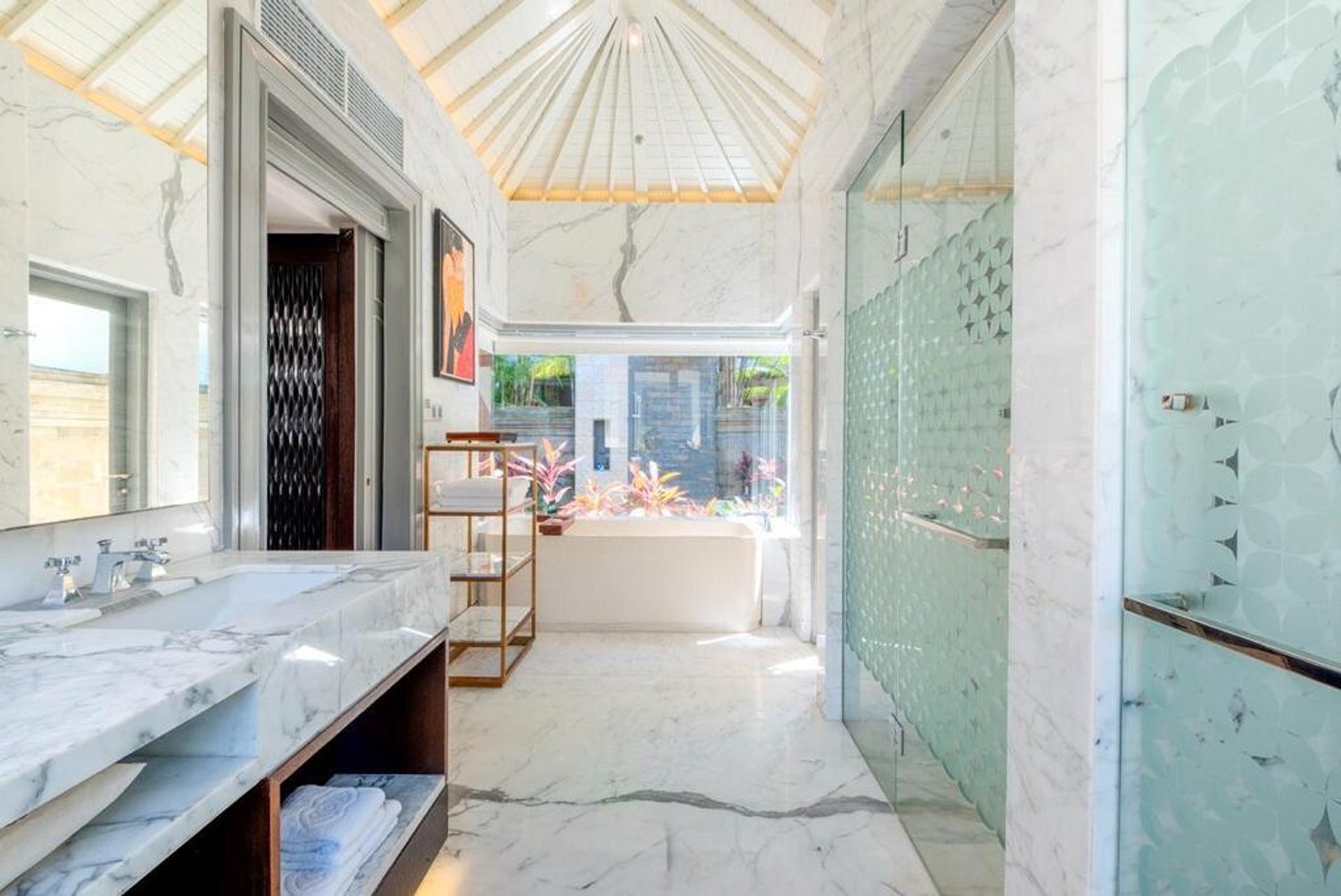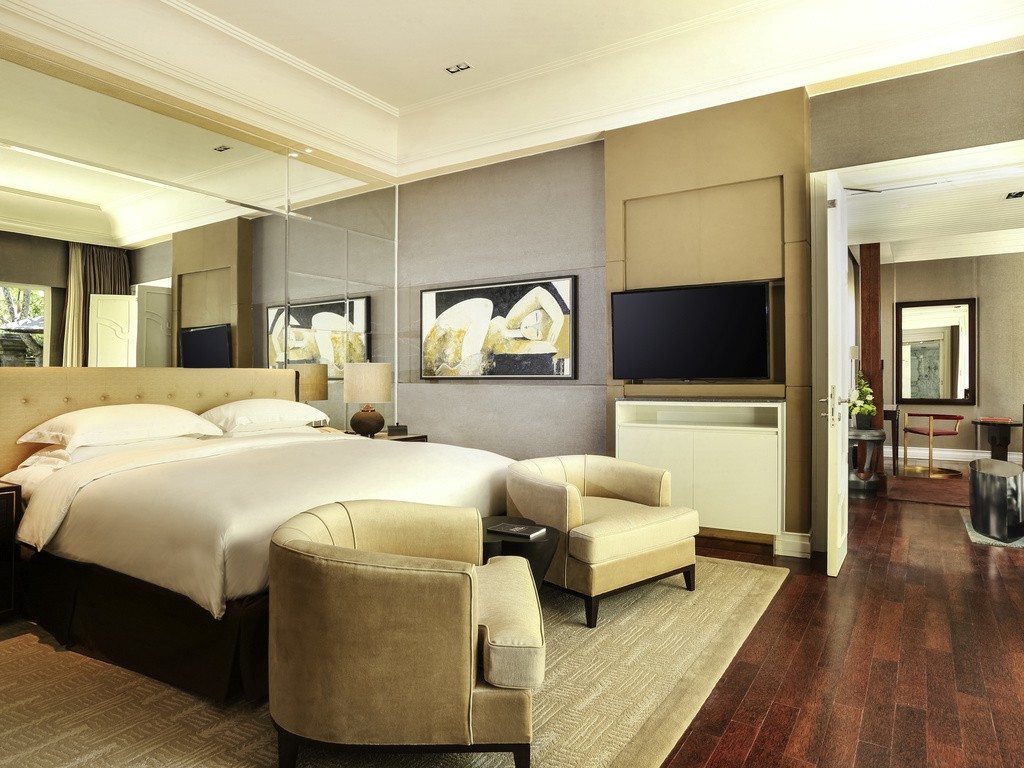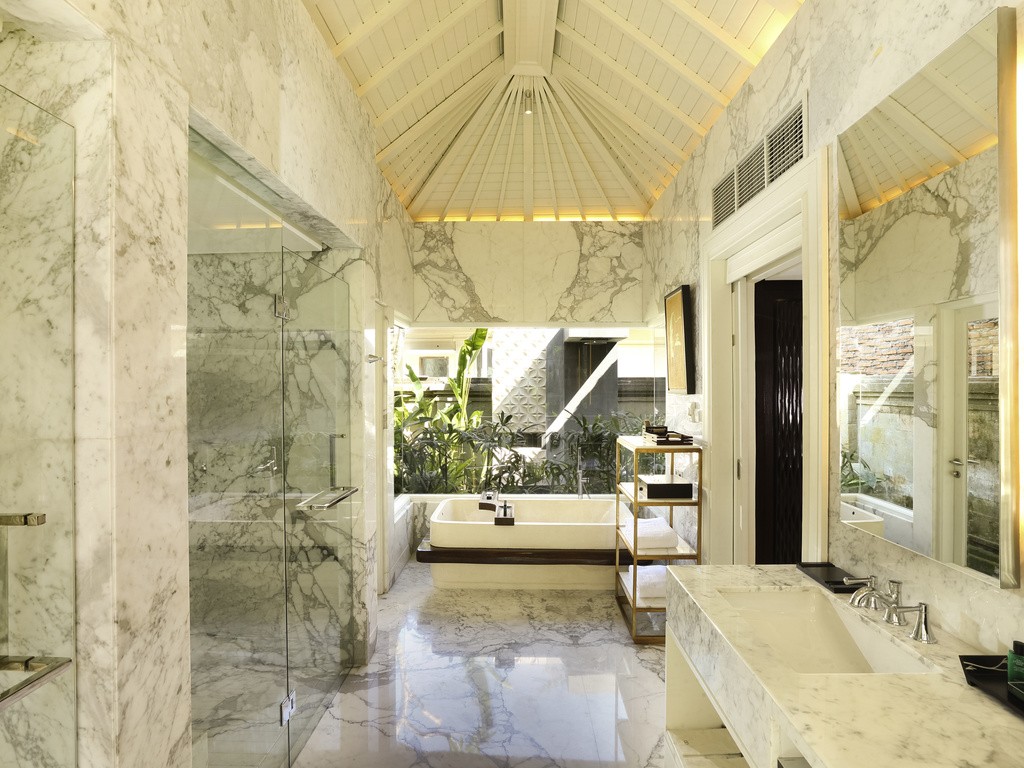 DINING
KWEE ZEEN (Restaurant) –
Kwee Zeen提供具有正宗市場氛圍的互動式精品餐飲。24小時營業,供應汎亞美食。 提供現代而全面的自助餐和點菜菜單。
Cooking Style: Regional
Chef Name: Daine GILBERT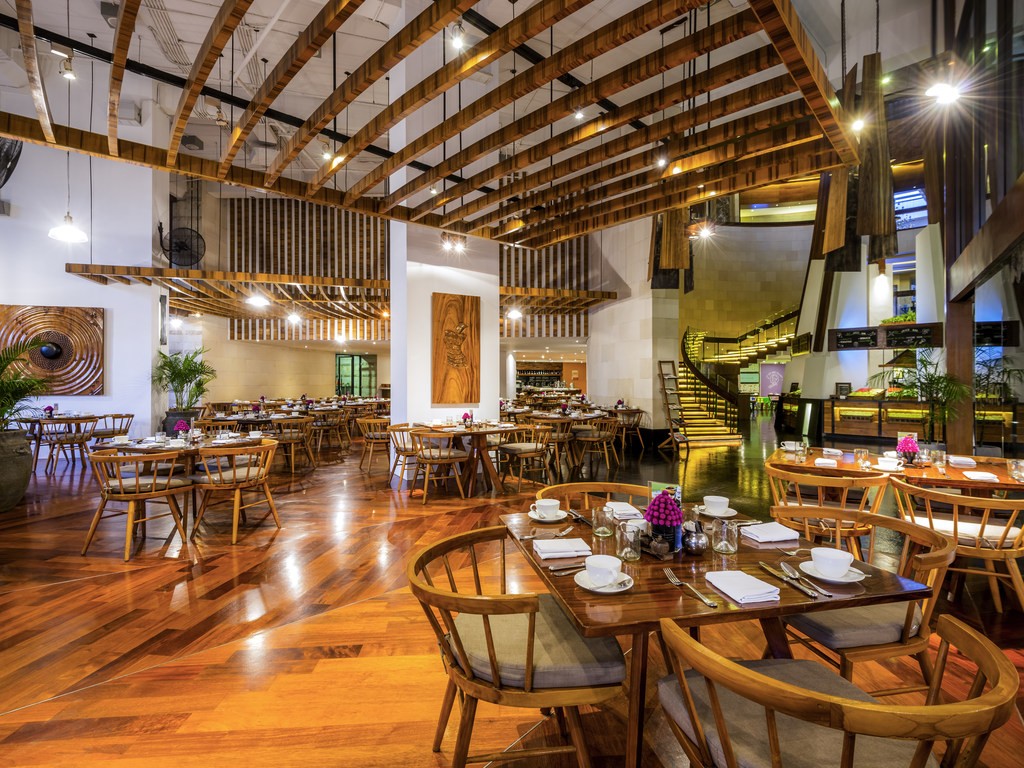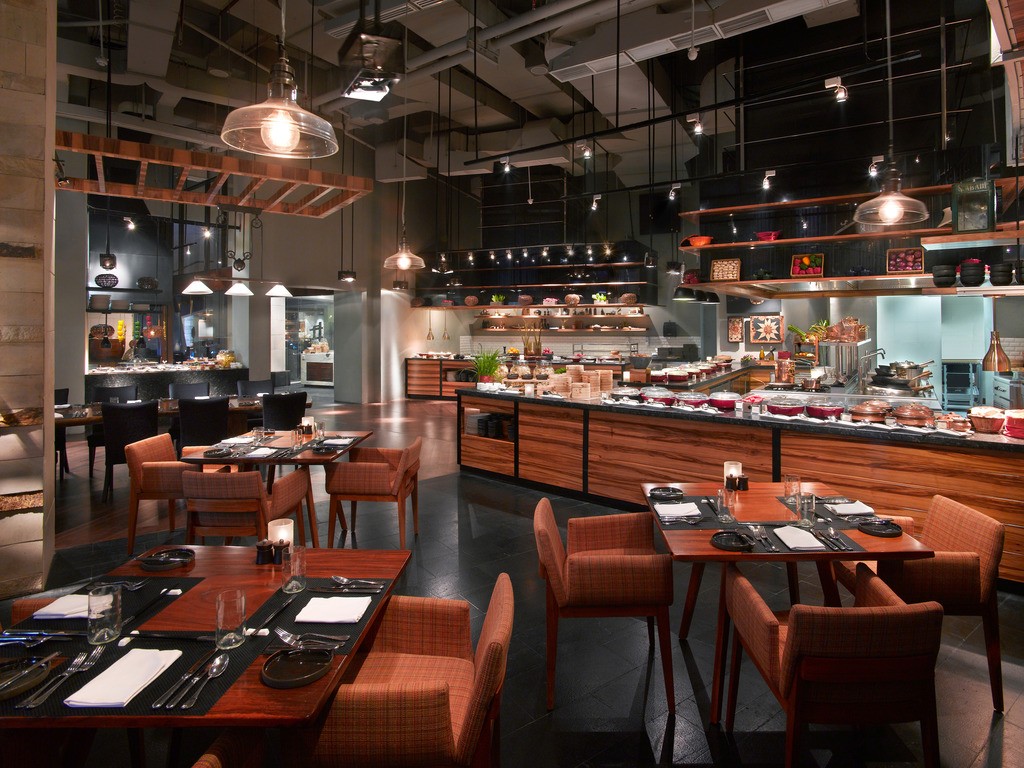 CUCINA (Restaurant) –
Cucina提供最精緻的義大利美食,帶來獨特的地中海美酒和用餐體驗。
Cooking Style: Thematic cuisine

Chef Name: Daine GILBERT

Capacity: 120
Wine and other drinks information: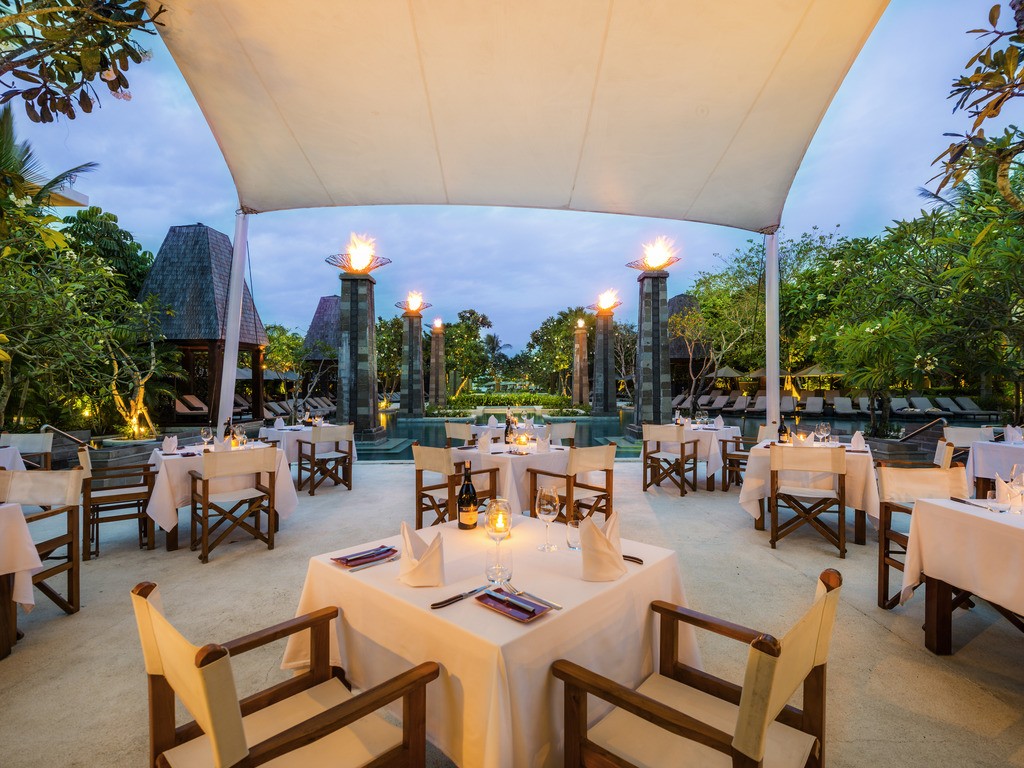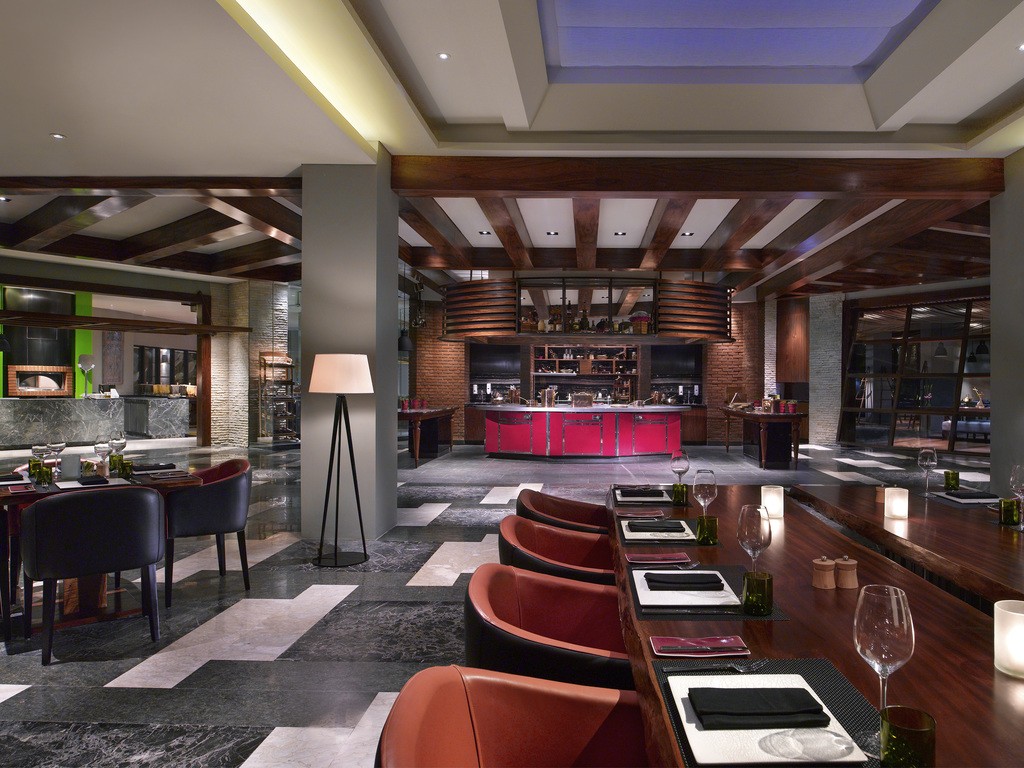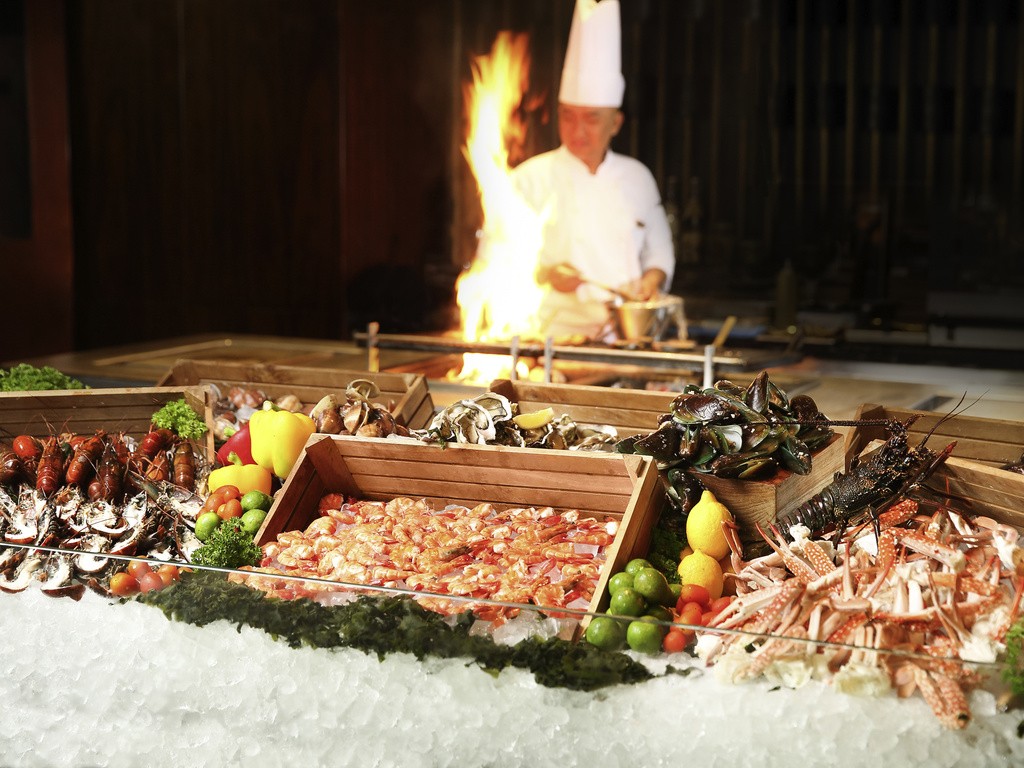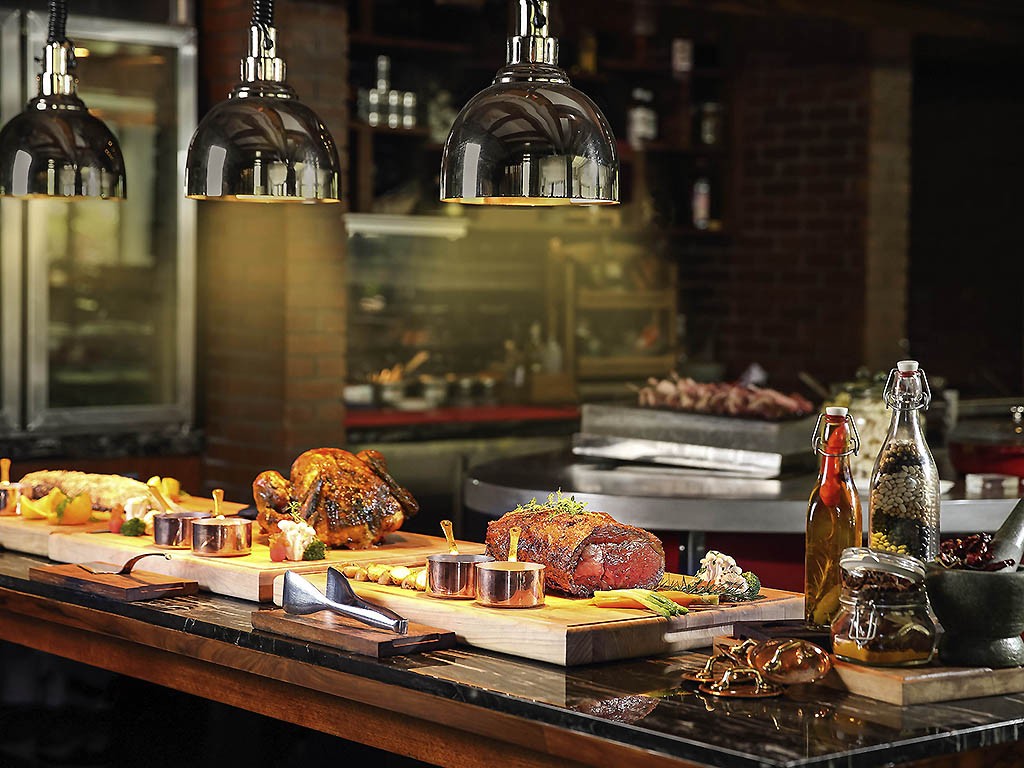 LE BAR (Bars) –
Sofitel Bali Nusa Dua輕鬆優雅的大堂酒廊,非常適合與同事或朋友和家人會面。 供應現代雞尾酒,重點是馬提尼酒Martinis和清淡小吃Light Bites。
Wine and other drinks information: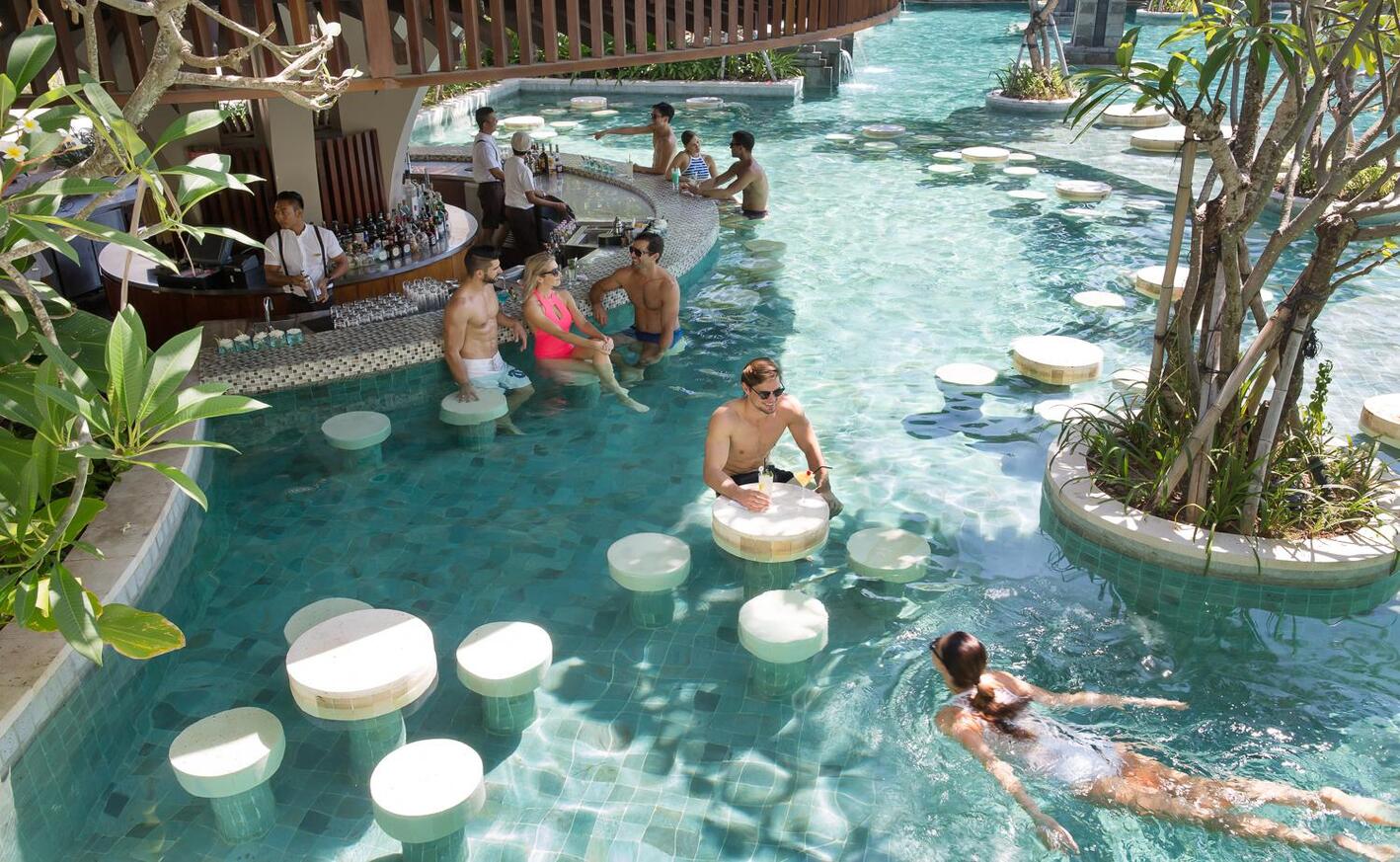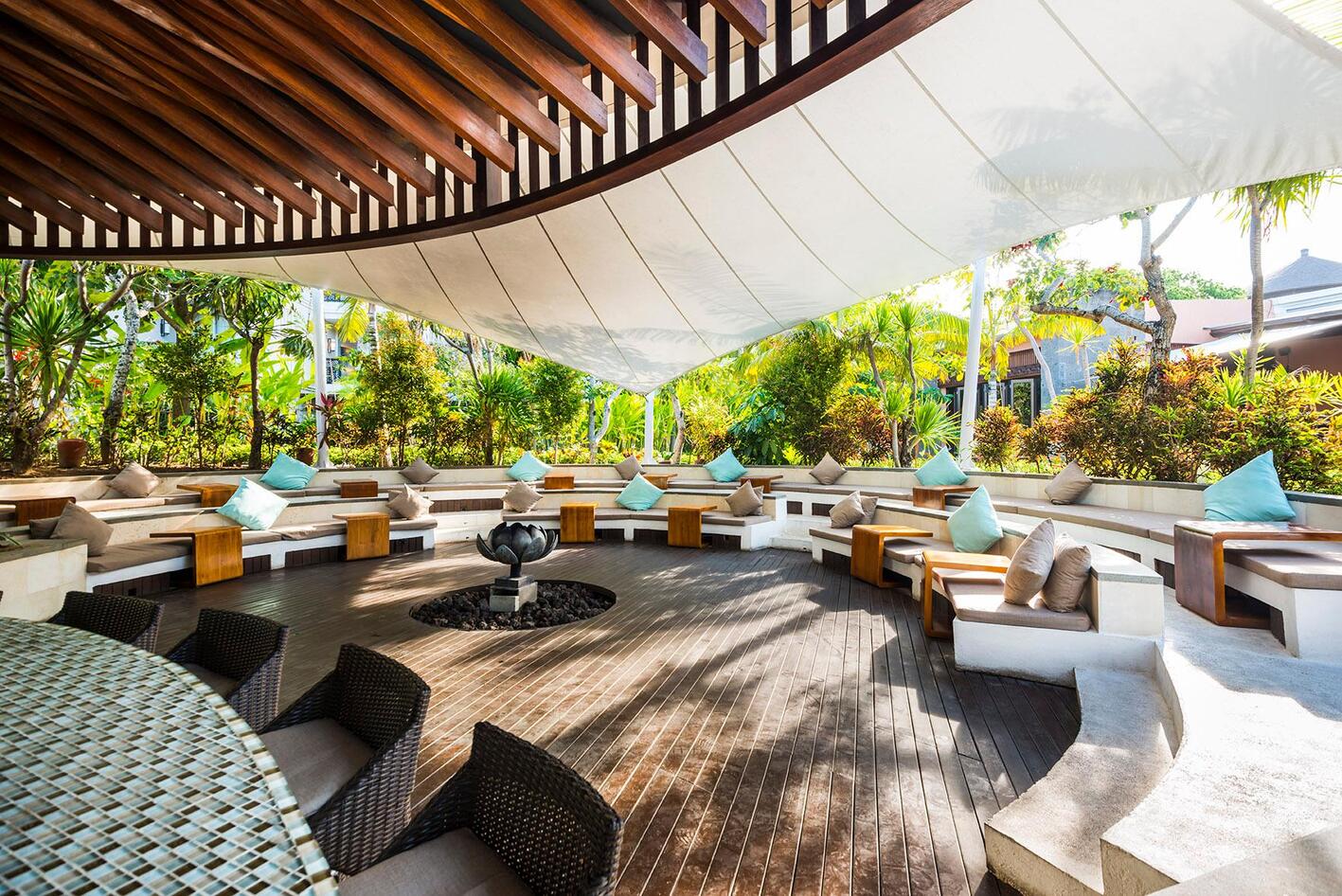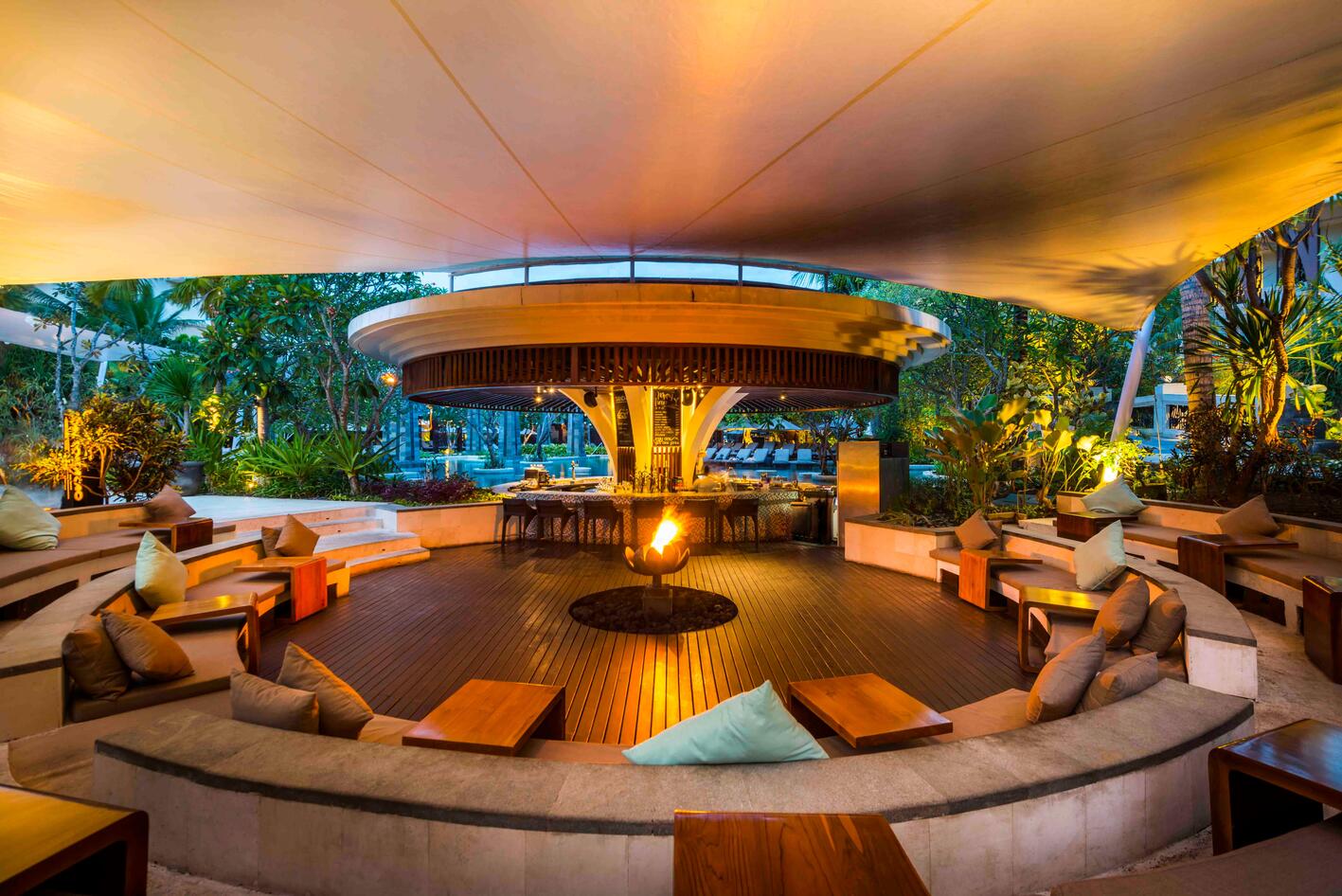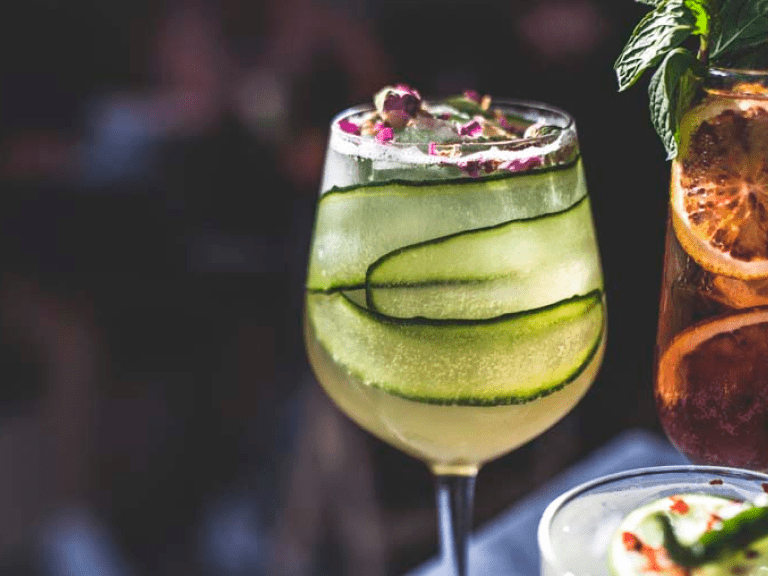 Toya Beach Bar and Grill (Bars) –
在擁有悠閒氛圍的微風輕拂的海濱休息室度過時光。在豪華海灘度假村享受下午,享用清淡的小吃、最受歡迎的雞尾酒,並享用燒烤自助餐見證日落。
Wine and other drinks information: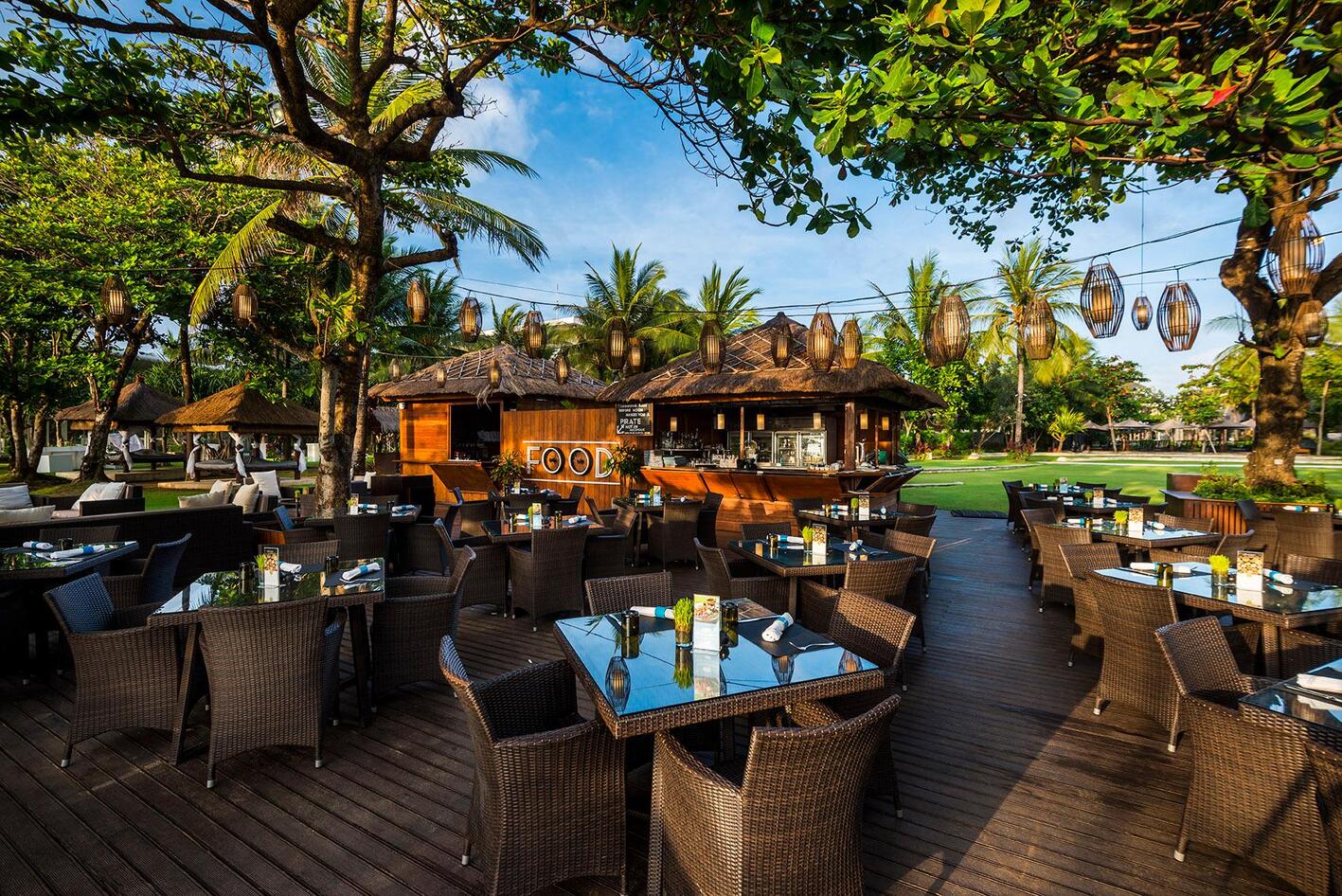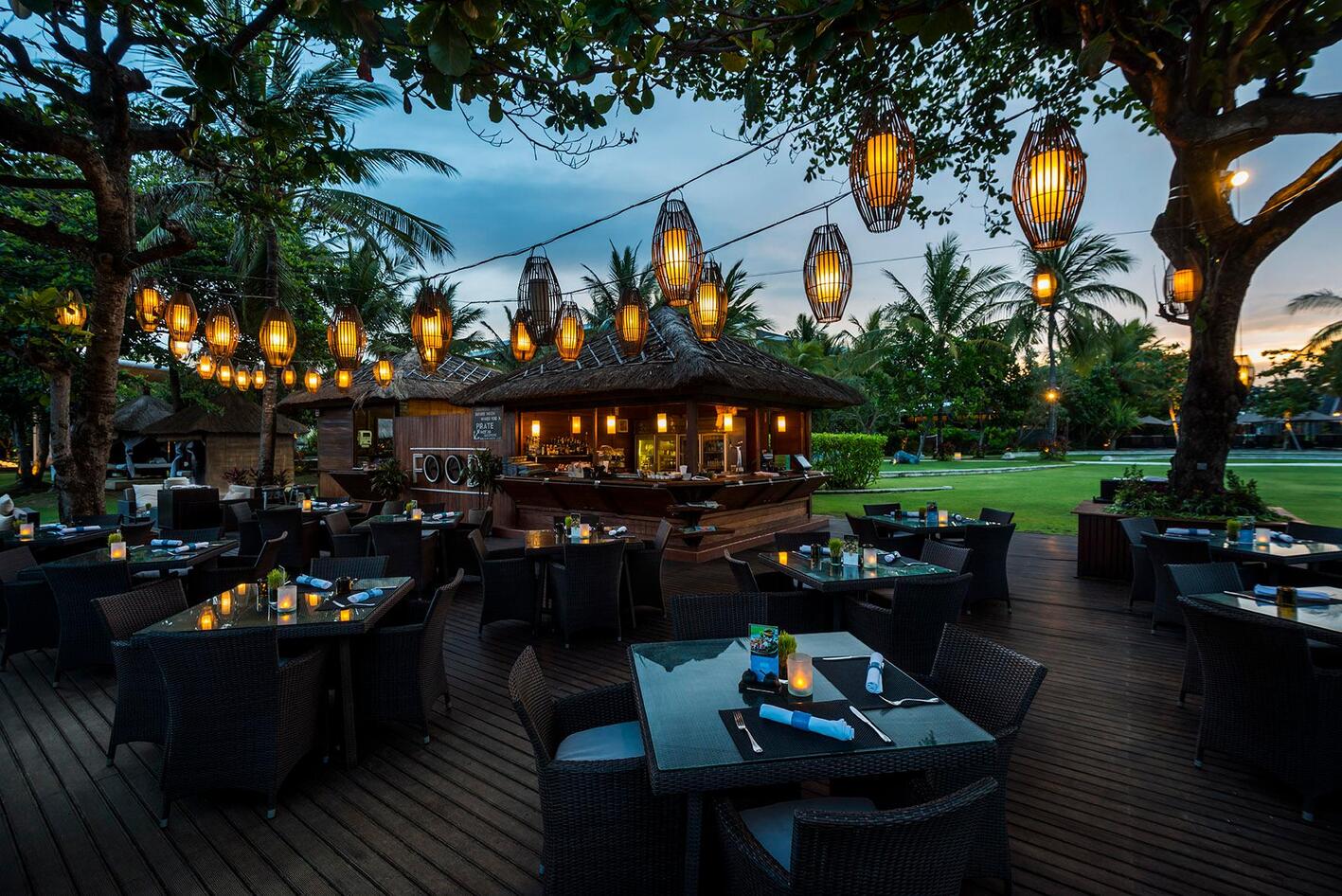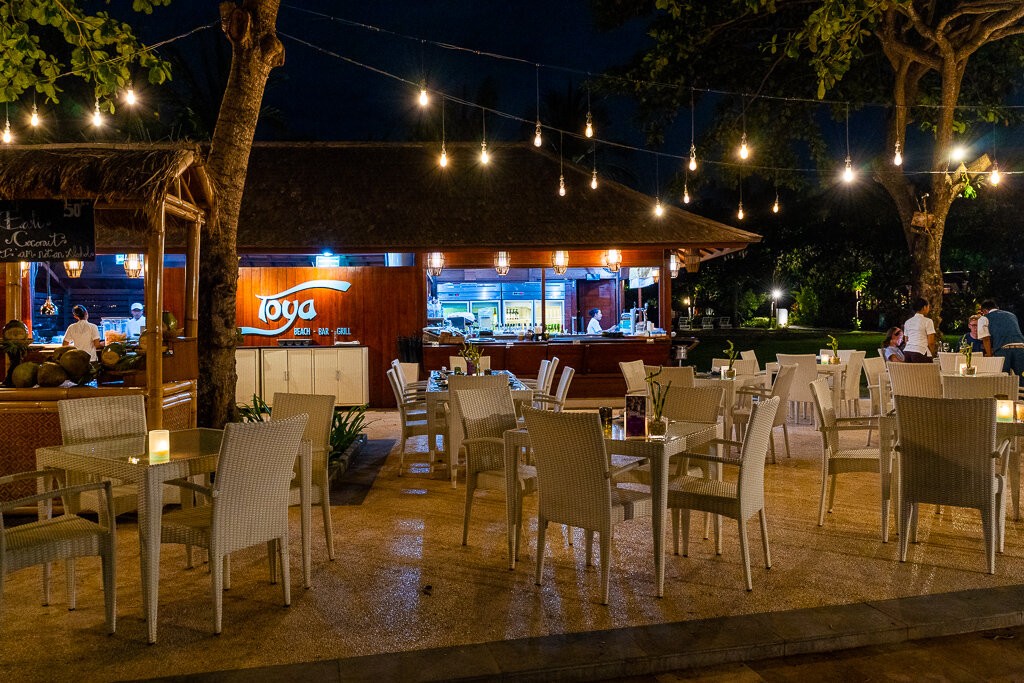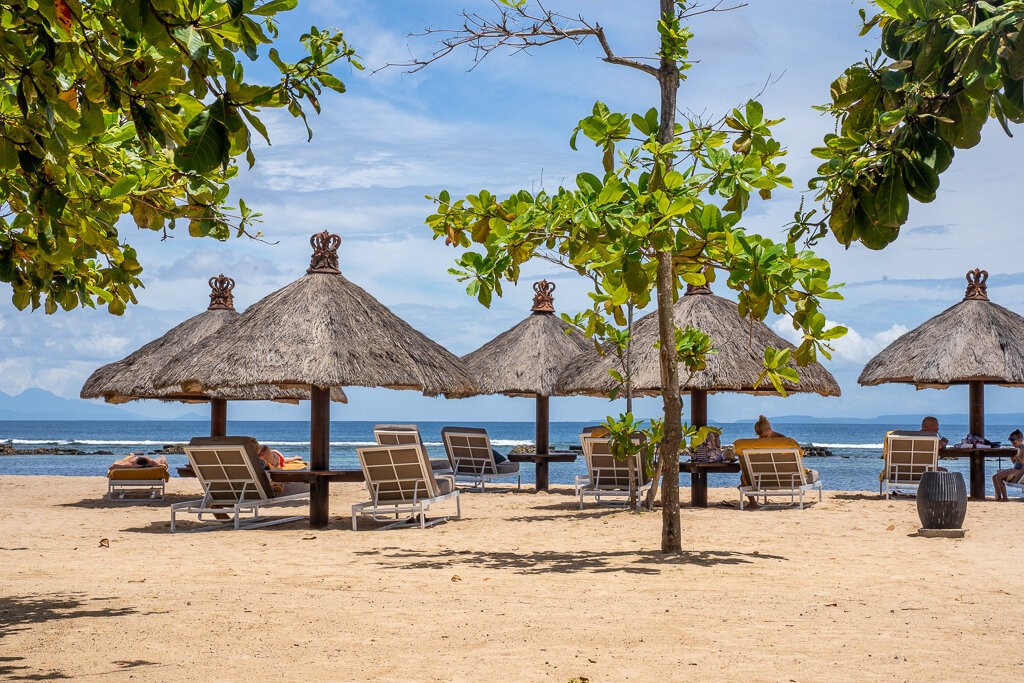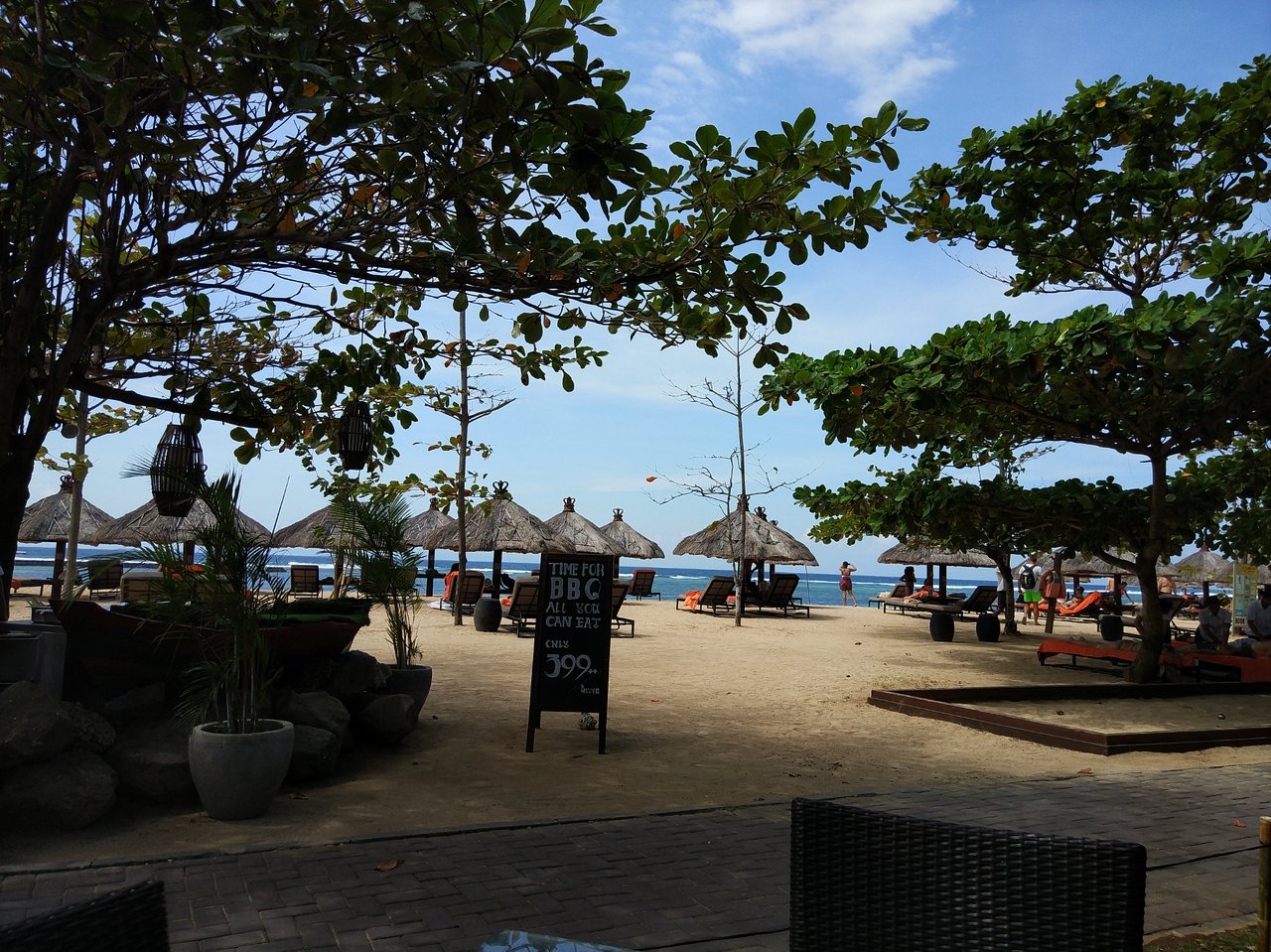 Breakfast at

Kwee Zeen –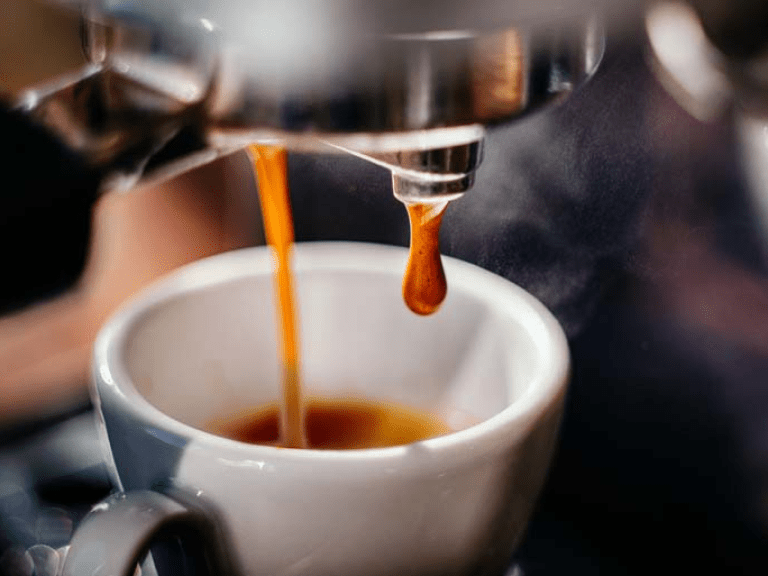 Swimming Pool –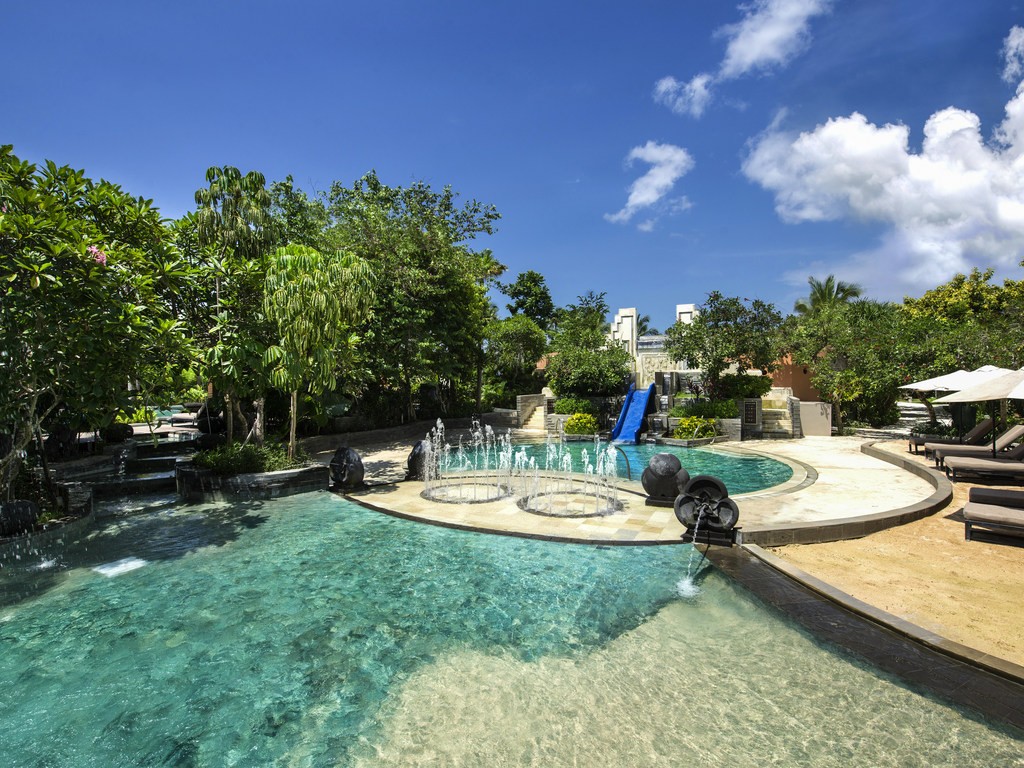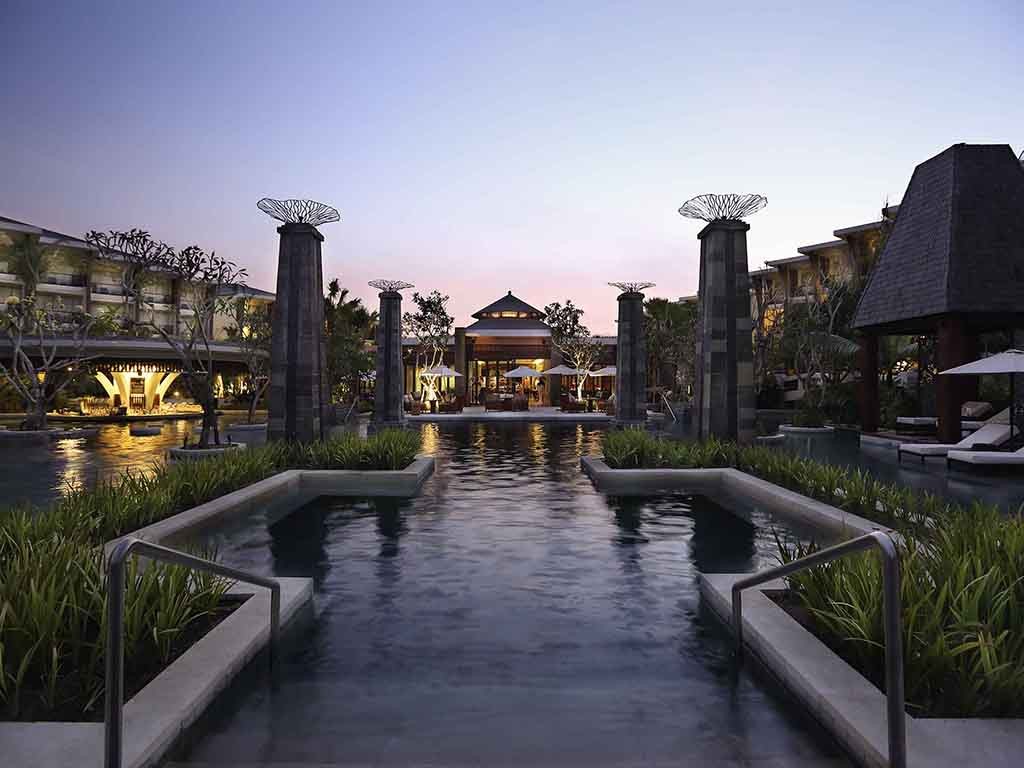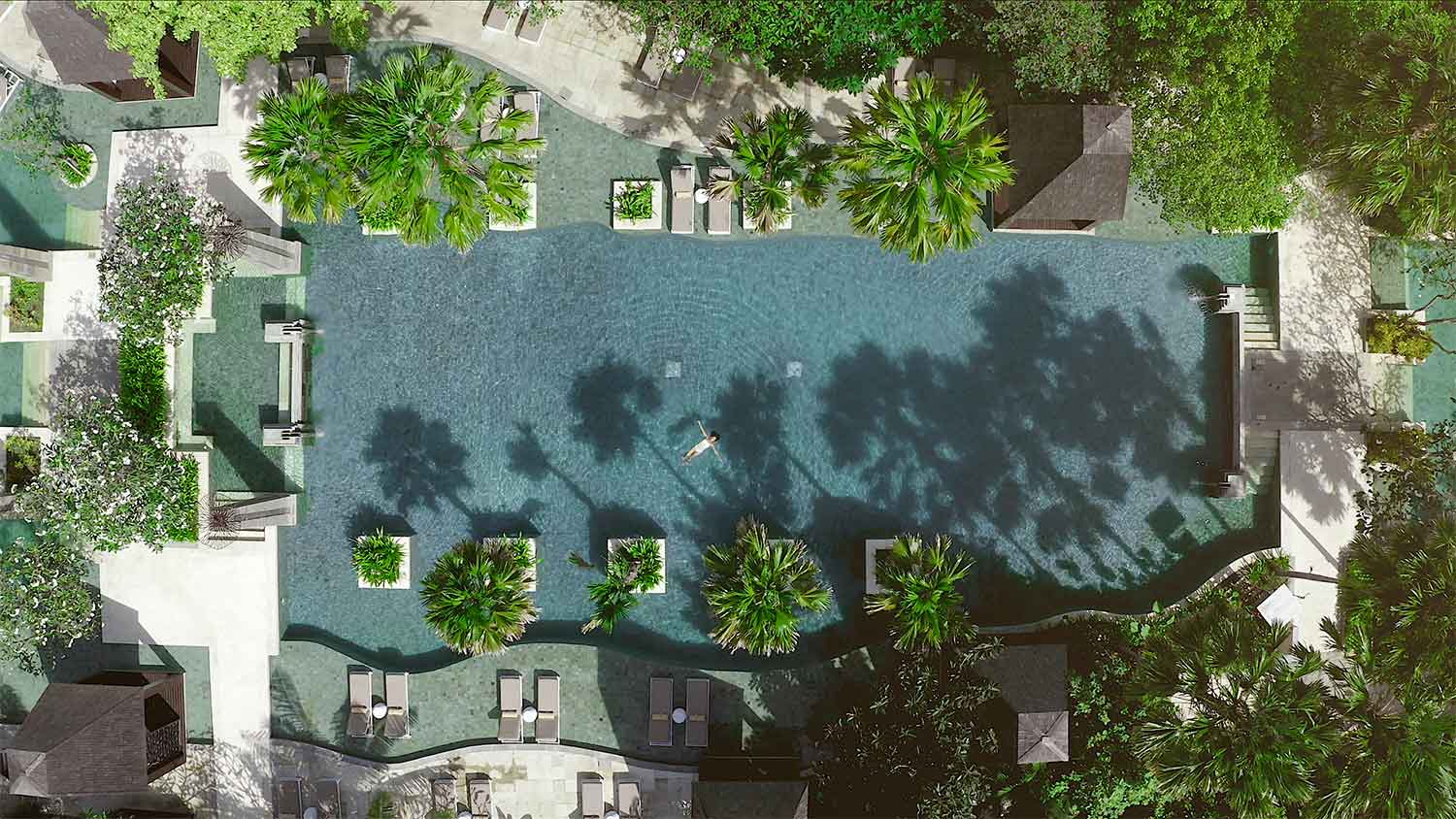 Fitness Center –
SoFIT提供革命性的健身方法,設有專門的休閒區和鍛煉區。私人教練隨時準備幫助您塑形。住客可以使用單獨的男女桑拿浴室和蒸汽浴室。
Wellness services and equipments:
Personnal lessons and special care: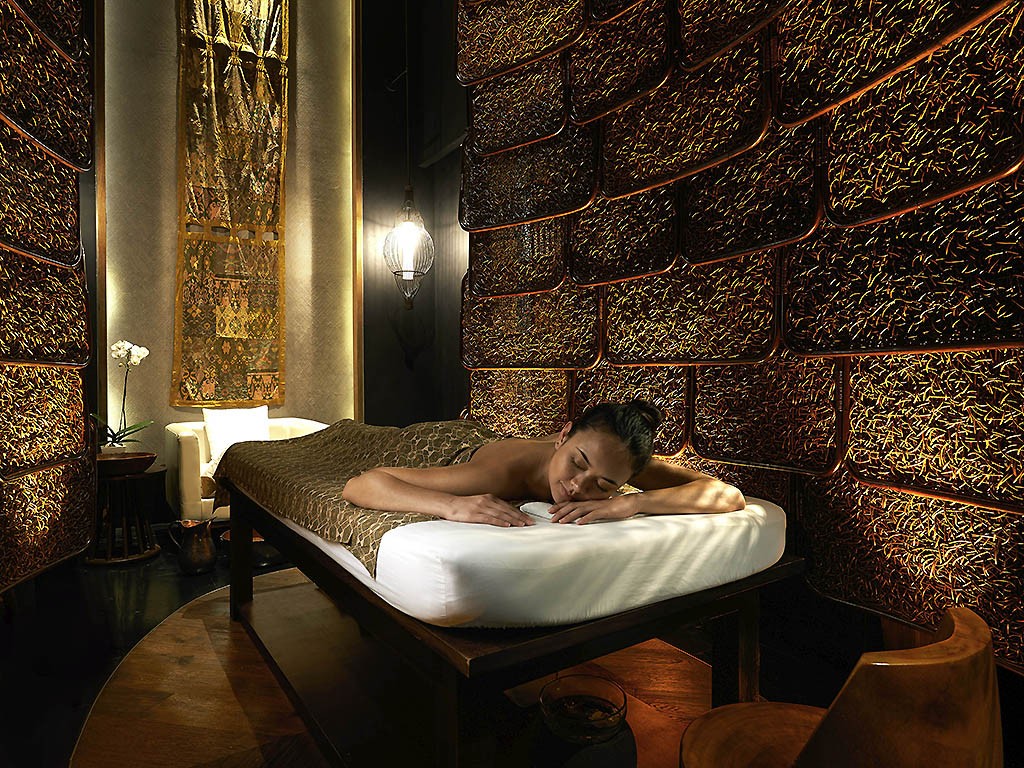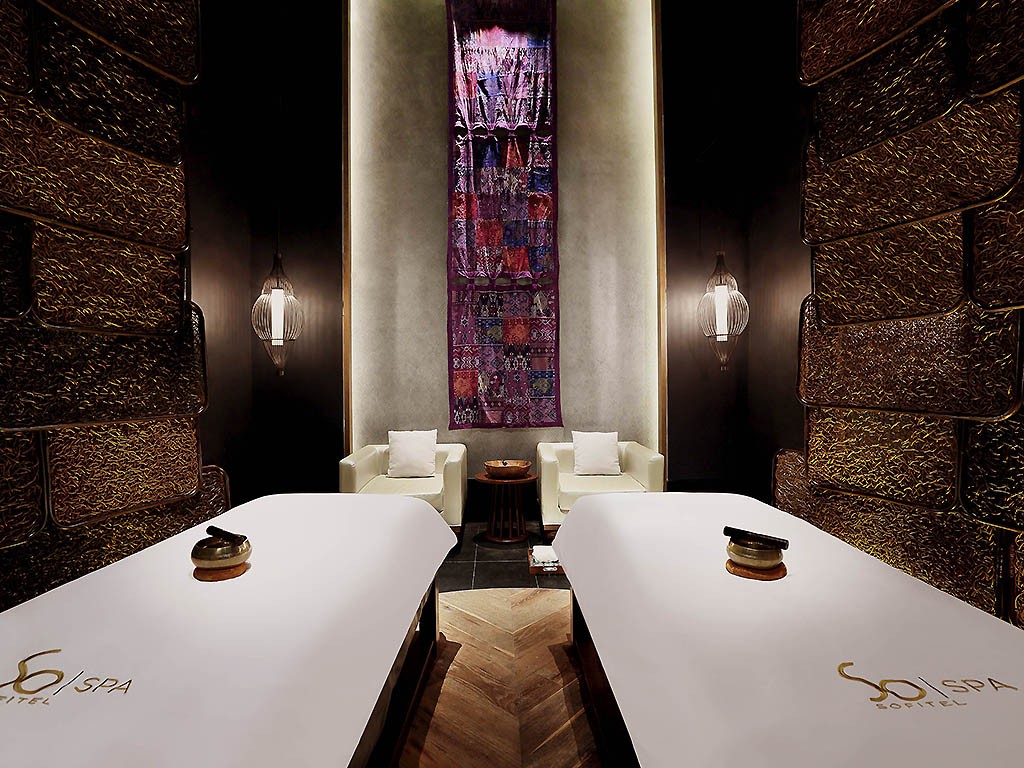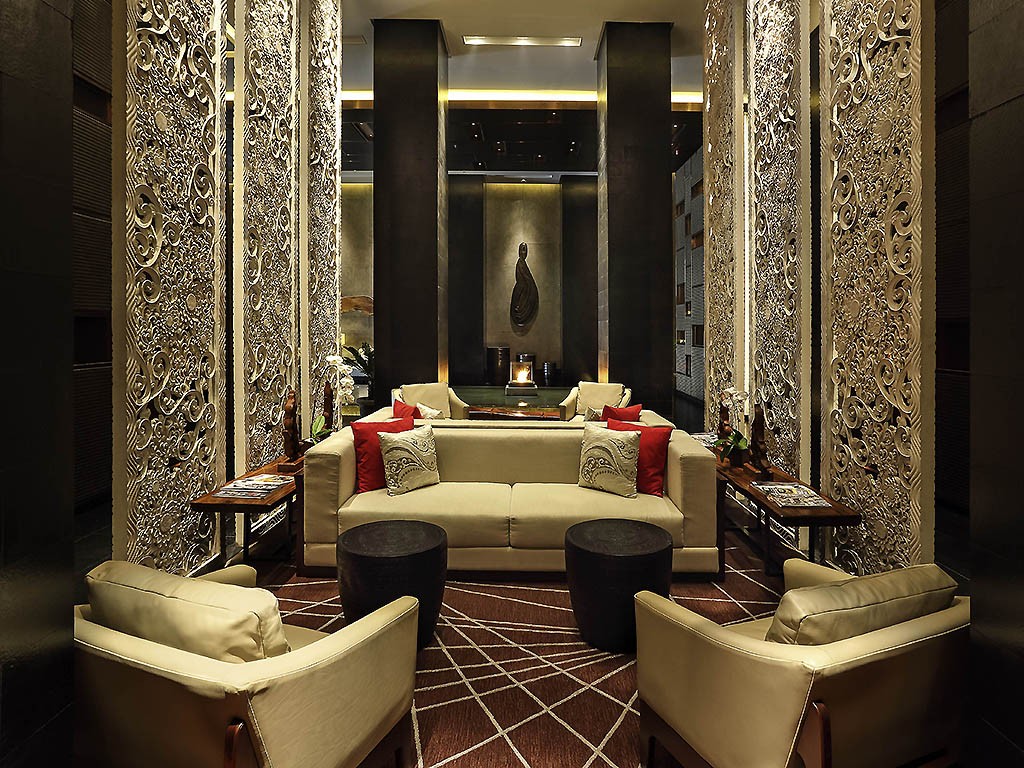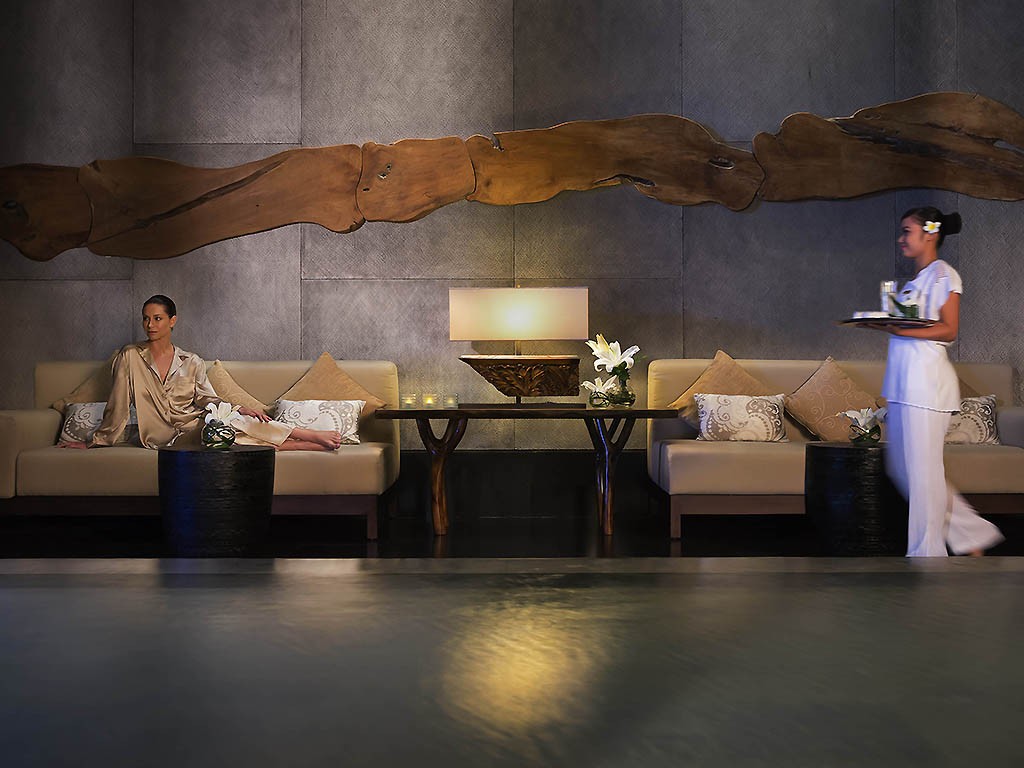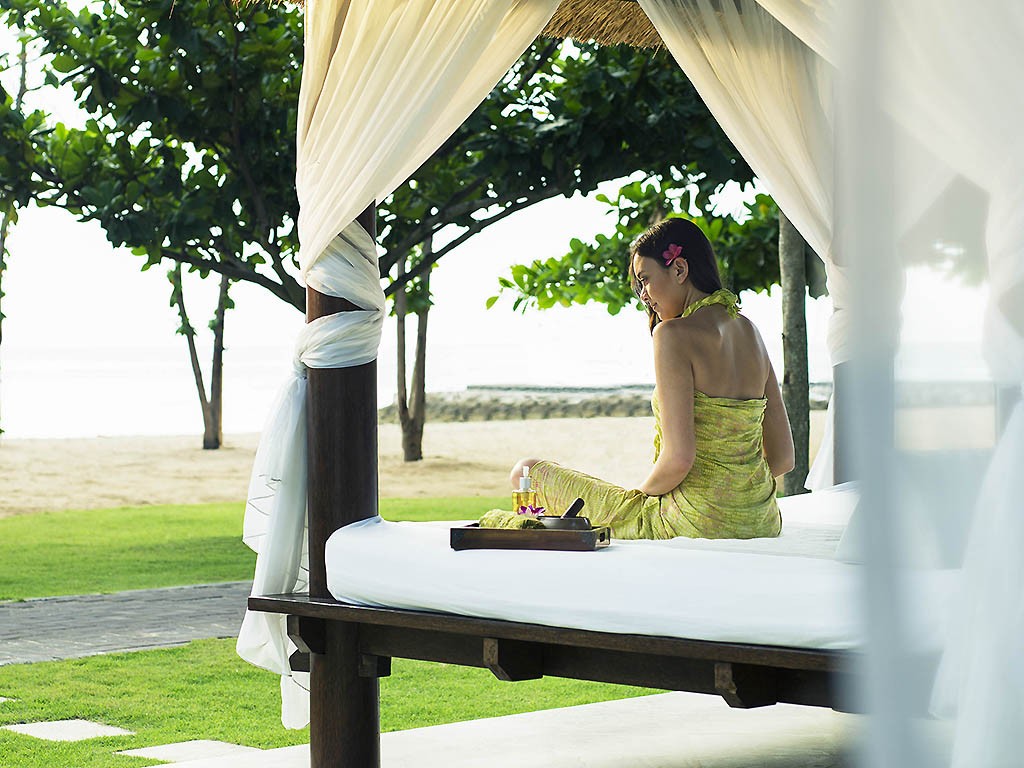 Meetings & Events –
https://meetings.accor.com/hotel/9078/index.en.shtml#section-meetings
Sofitel's Bali Nusa Dua's Magnifique會議室由專家提供高度個性化的服務,對卓越的熱情並致力於確保每一個細節都協調一致,每一刻都為成功的活動而設計。擁有12間大小不一的多功能廳,是峇里島首屈一指的活動和會議飯店之一。Kecak Grand Ballroom大宴會廳為最多可容納600人的企業和社交活動提供無可挑剔的環境。 我們的Gamelan Ballroom加美蘭宴會廳位於海邊,可欣賞壯麗的海景,提供絕對的奢華和宏偉,最多可容納420位賓客。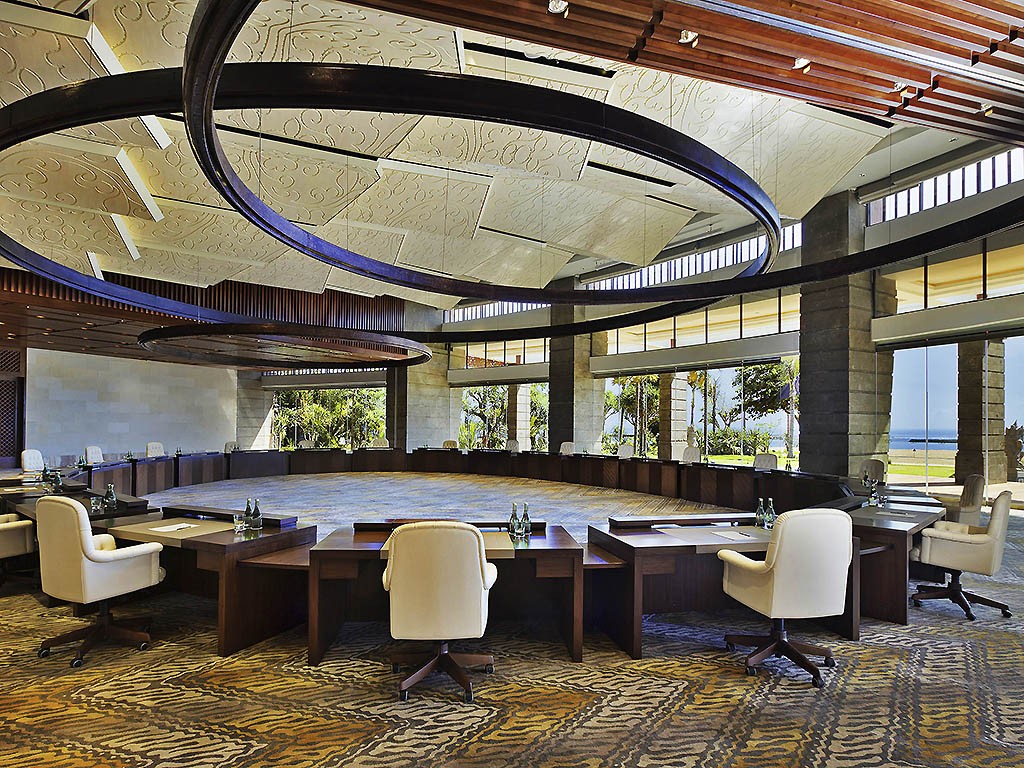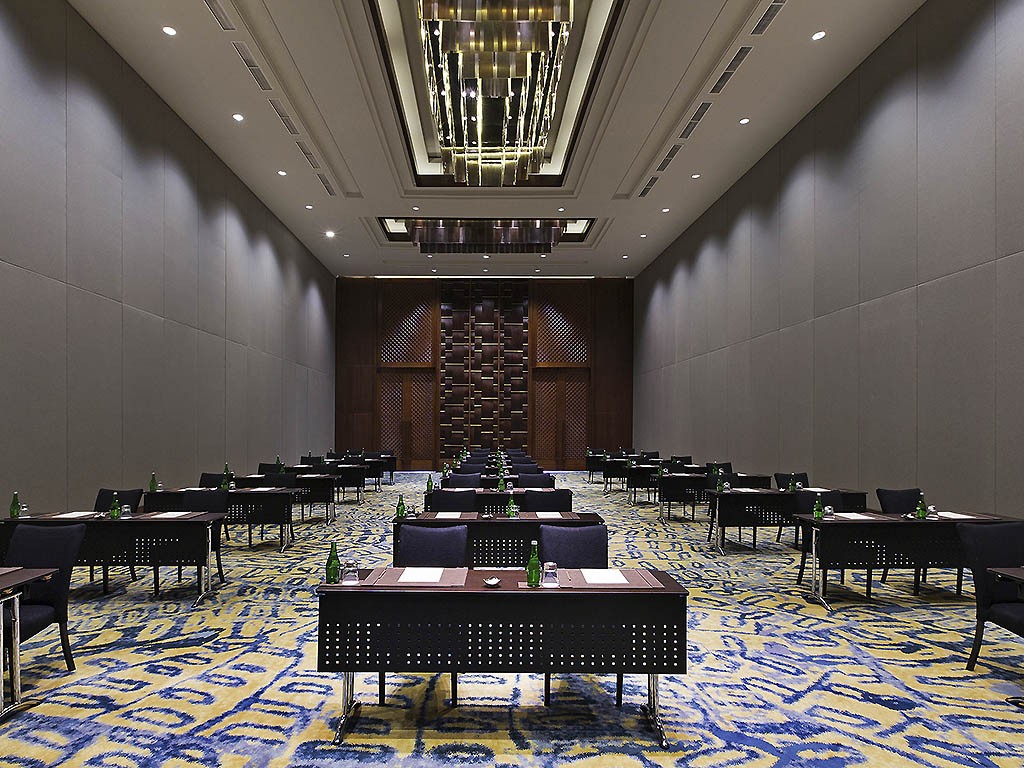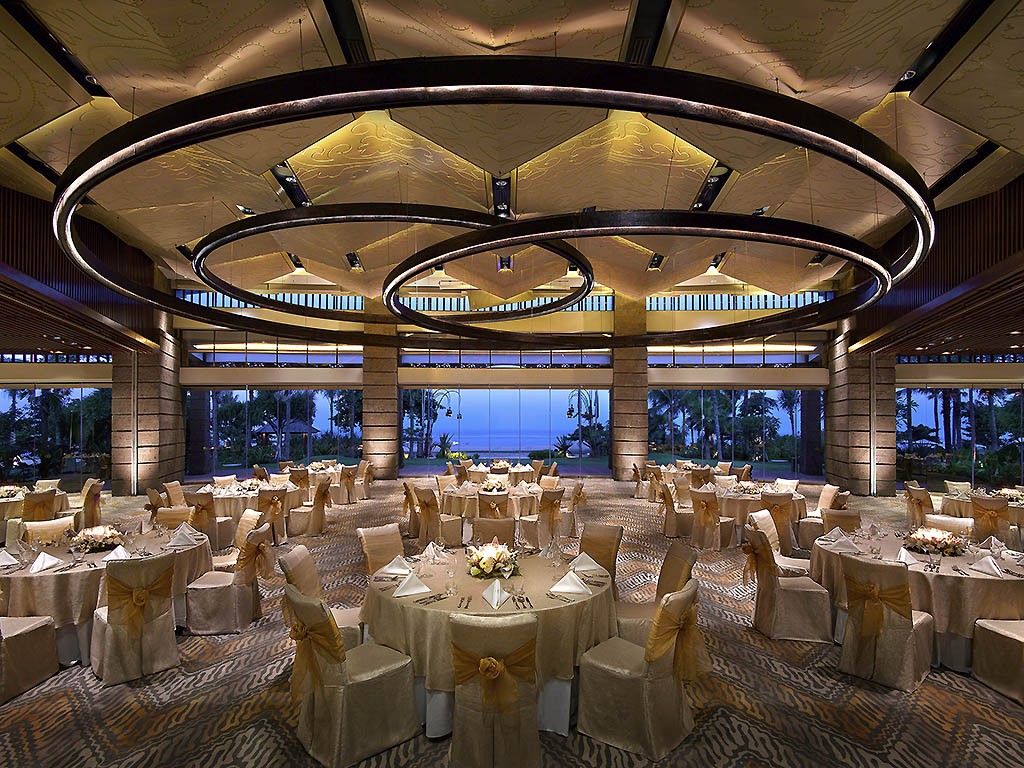 Hotel Services
Check-in from  – Check out up to 
In summary:
 Swimming pool
Car park
Restaurant
Wheelchair accessible hotel
Well-being
Air conditioning
Wi-Fi
Breakfast
Bar
Meeting rooms
Catering services:
2 Restaurants

3 Bars

Breakfast: Breakfast à la carte (

Additional charge)

Room service: Cold snacks, Hot meals
Meetings/Events:
8 Meeting rooms

Business Center: Business center with support staff
Accessibility:
Wheelchair accessible hotel
Hotel Services And Equipments –
Hotel informations:

Languages spoken at the hotel:

Lounge:

Laundry / Valet Services:

Wi-Fi:

Air Conditioning

Reduced mobility Facilities

Check In & Check-out facilities:

Luggage storage

Porter

Concierge

Safe deposit box at reception

Currency exchange
Well-being –
Swimming Pool

SOFITEL FITNESS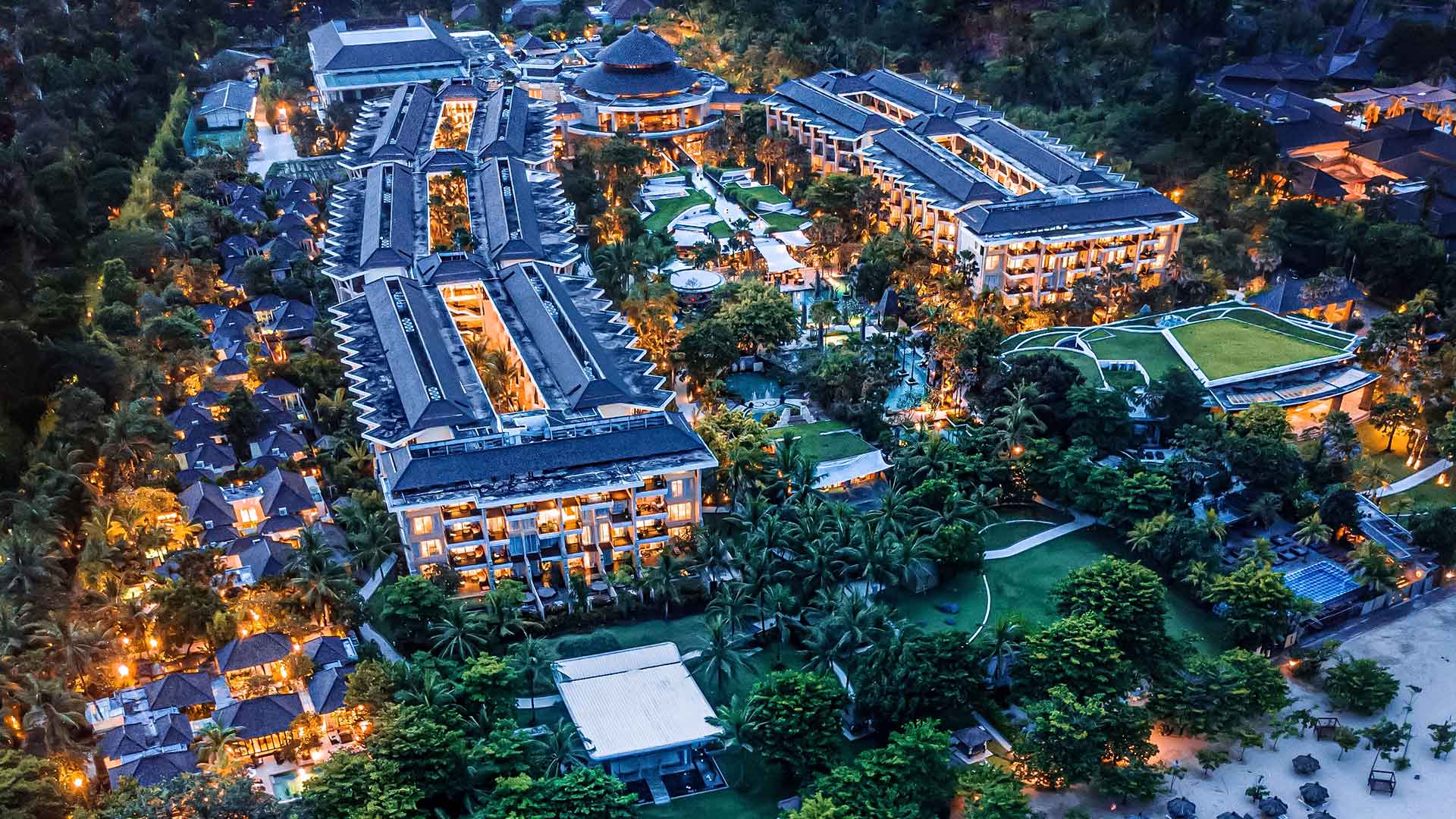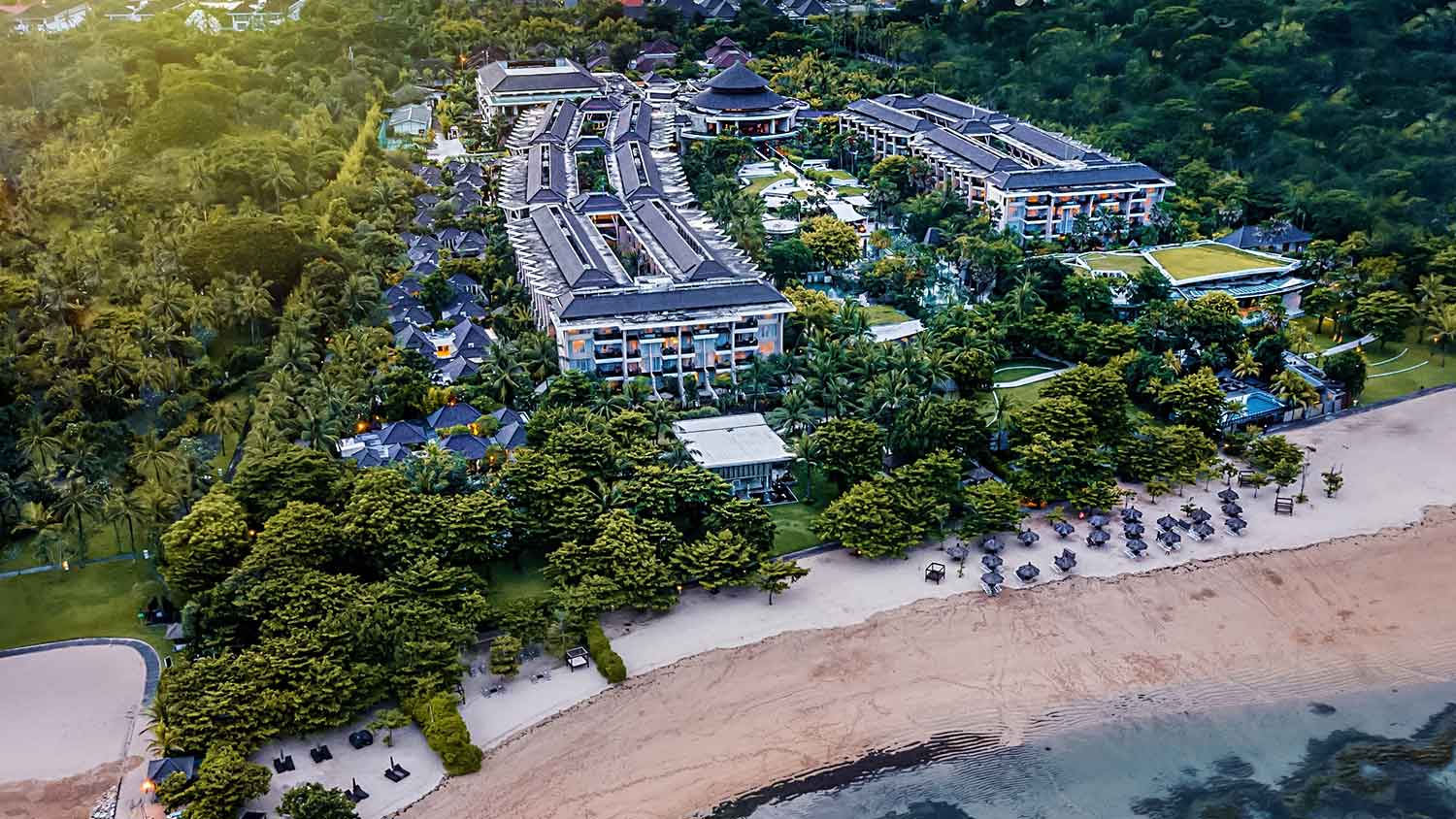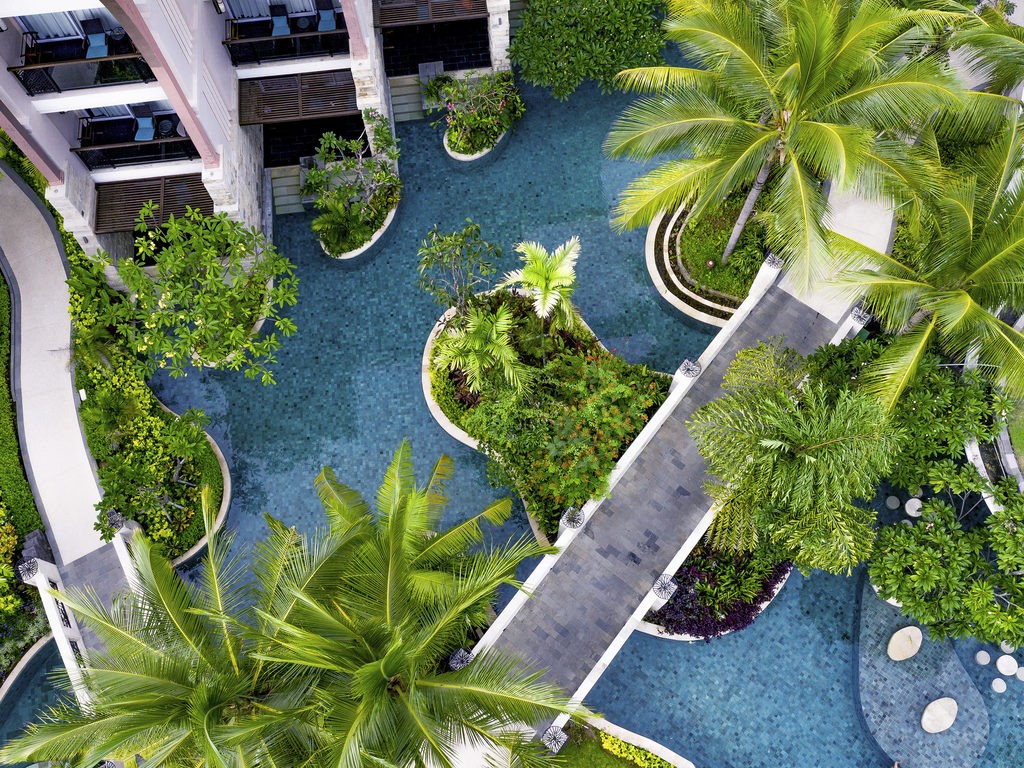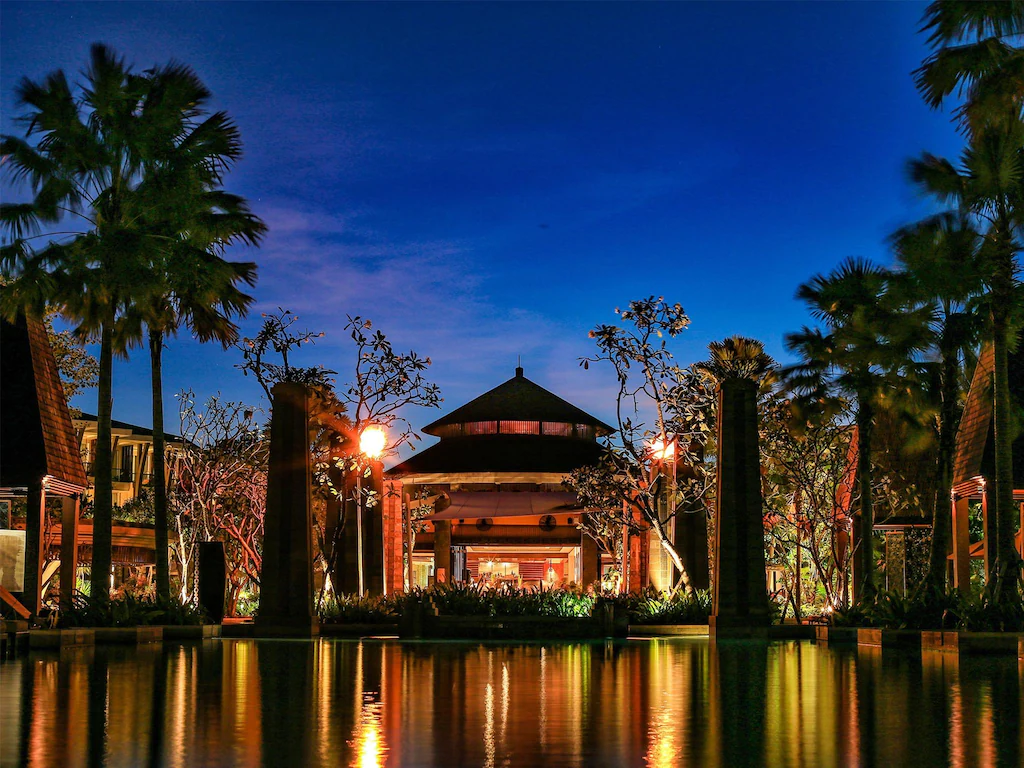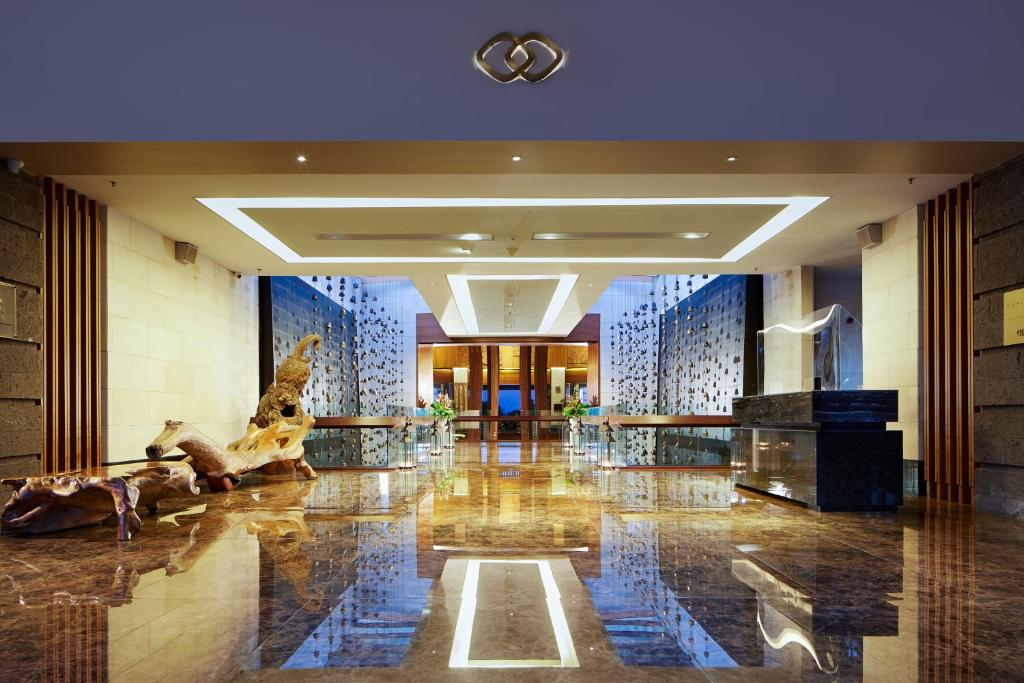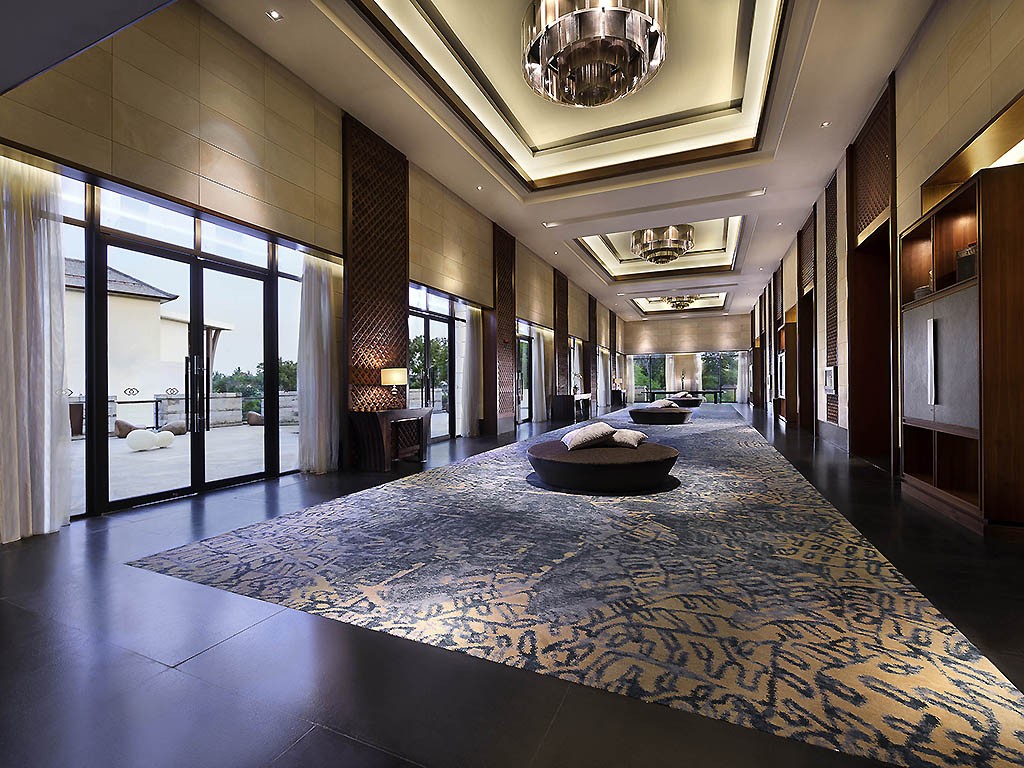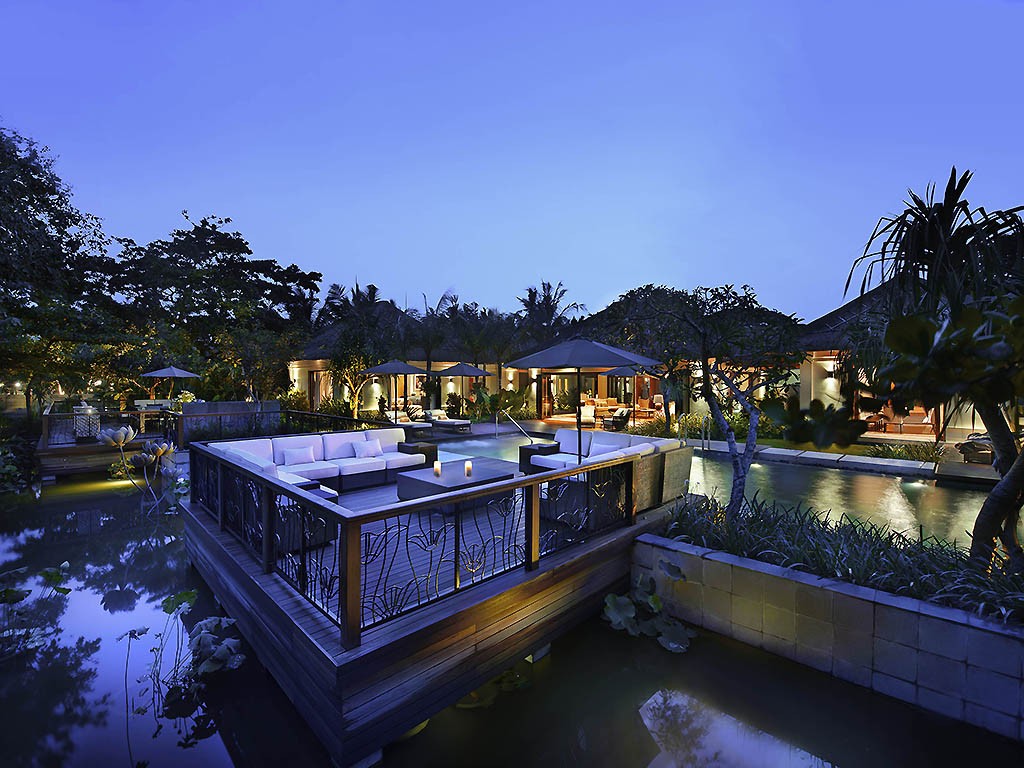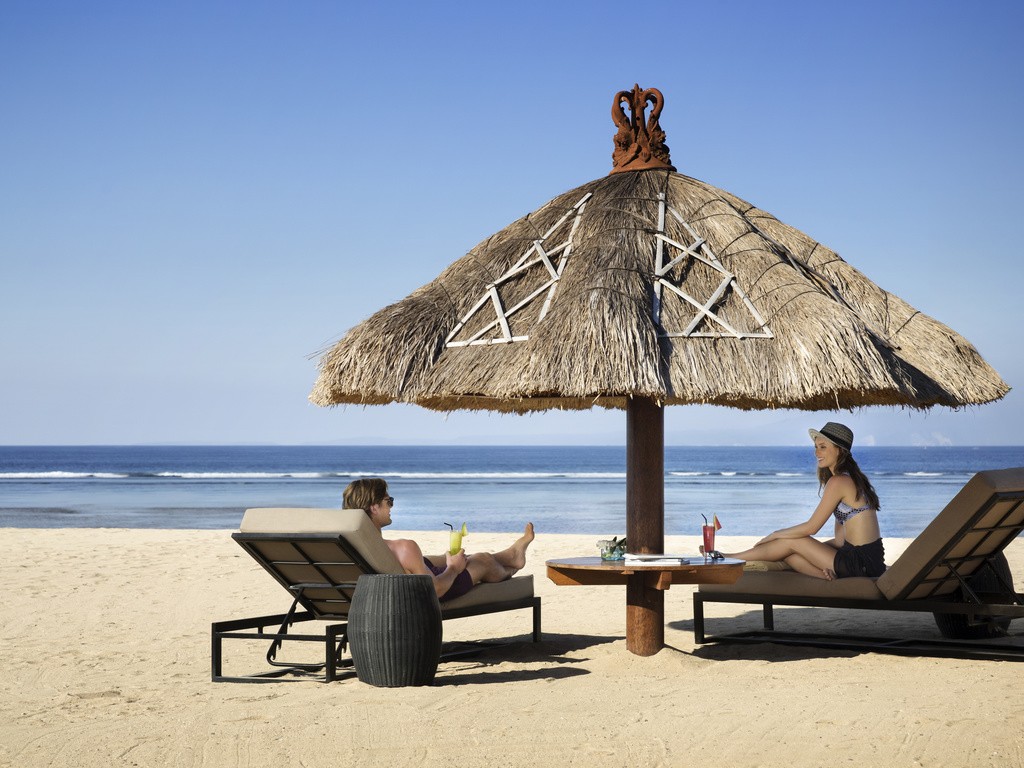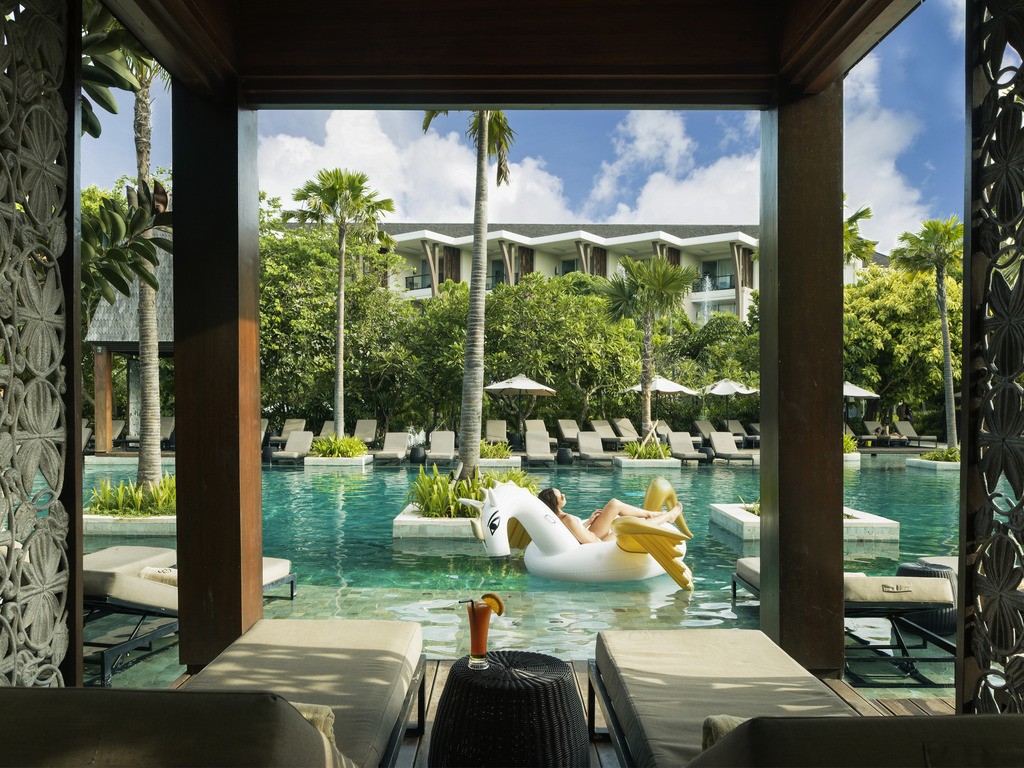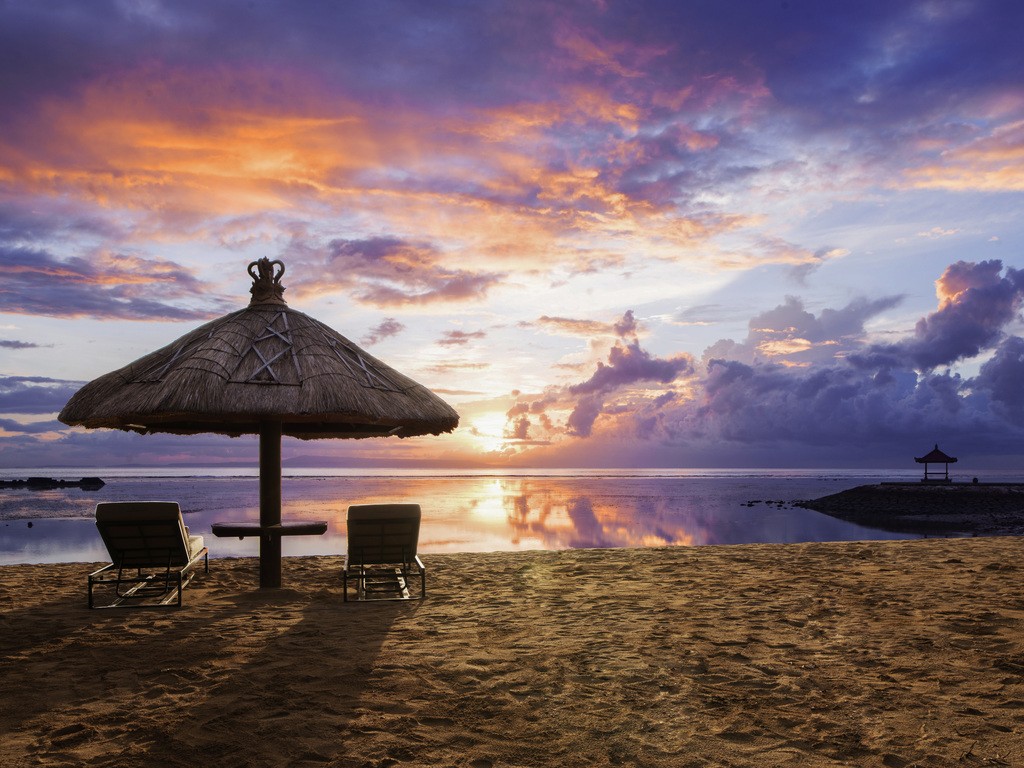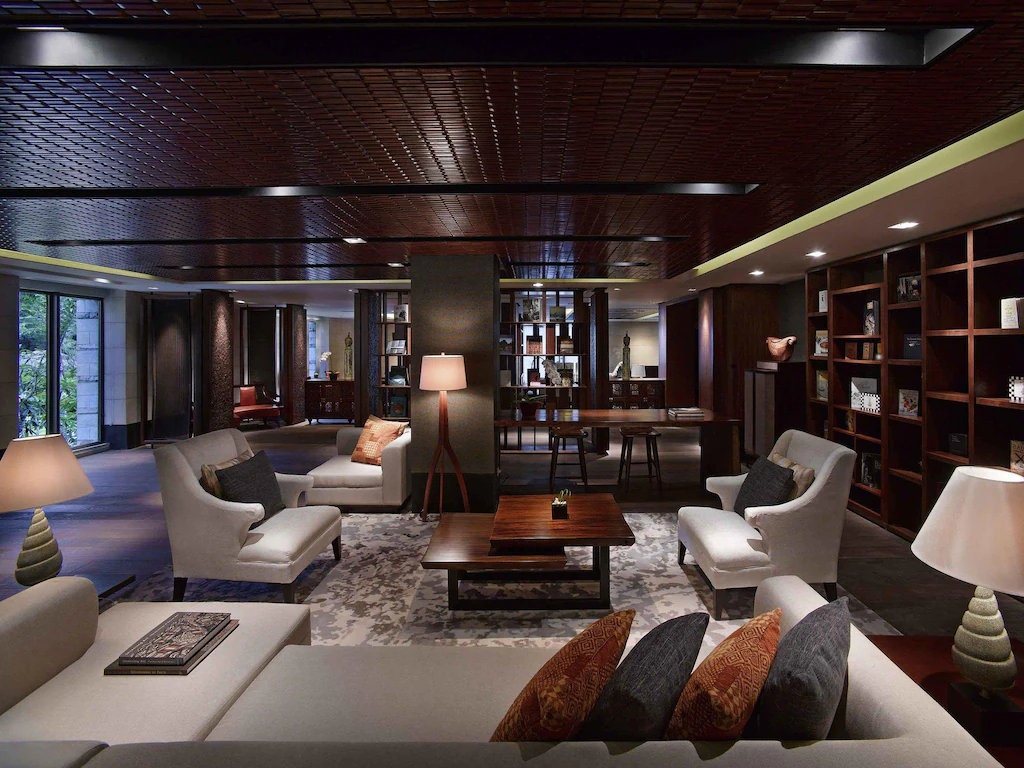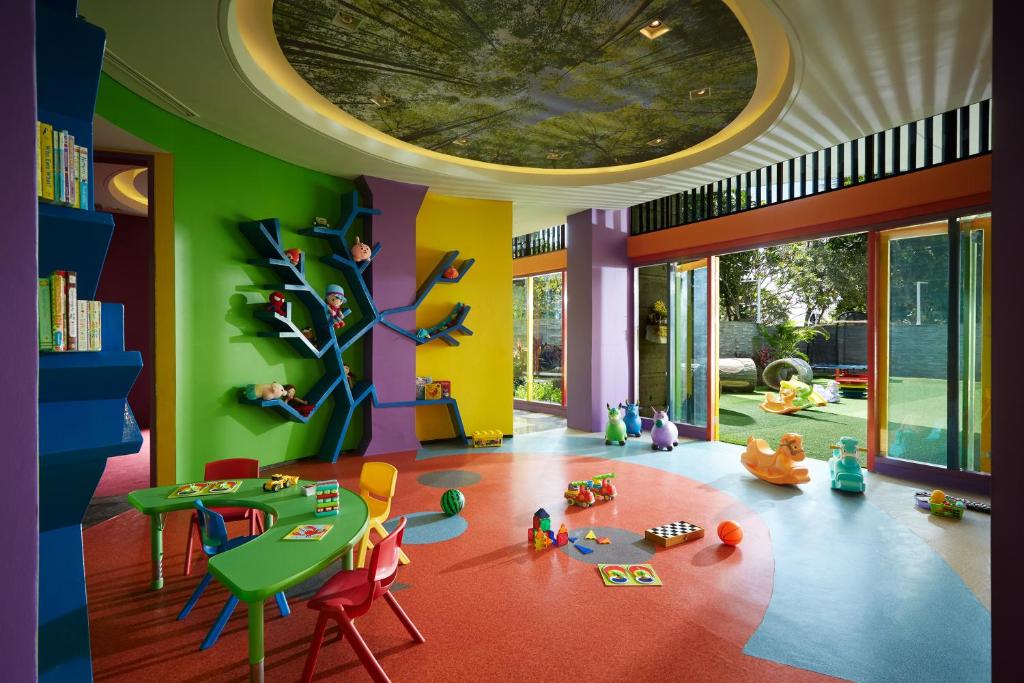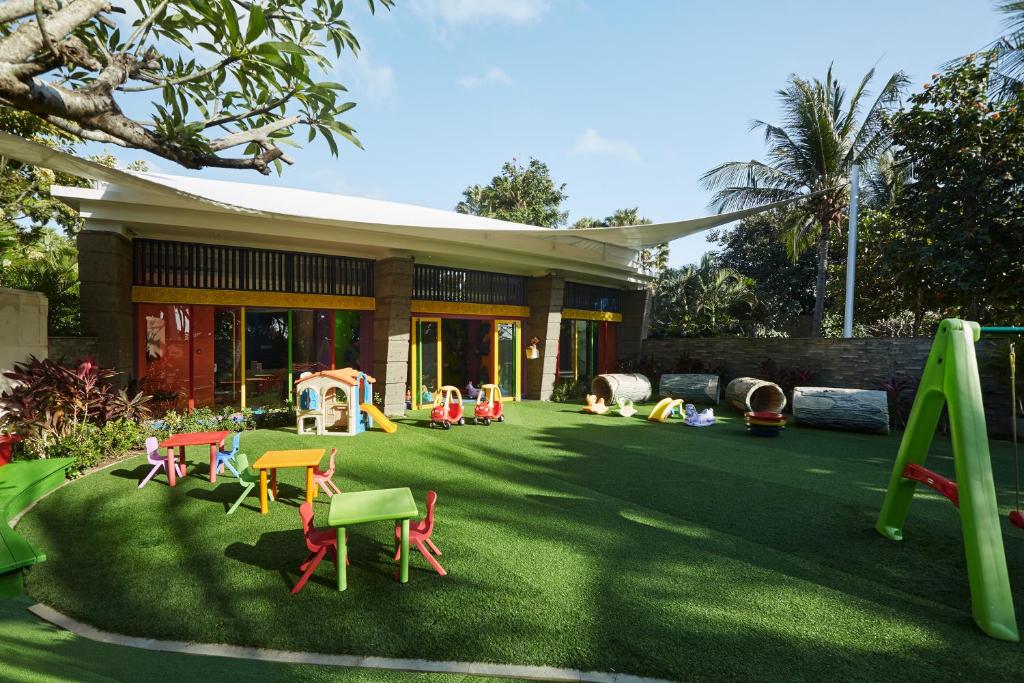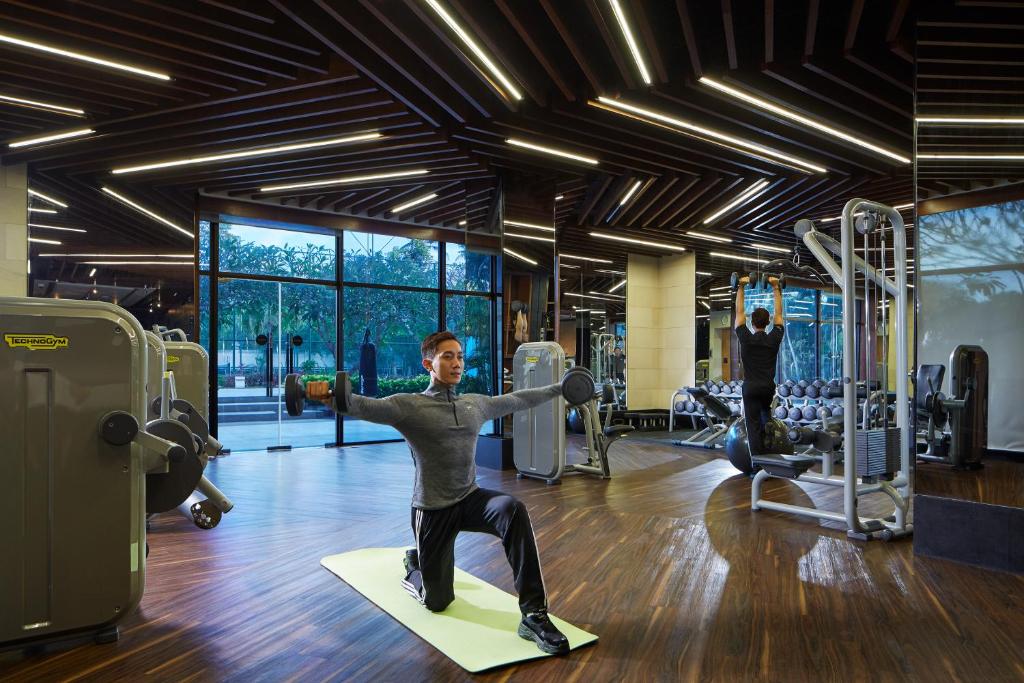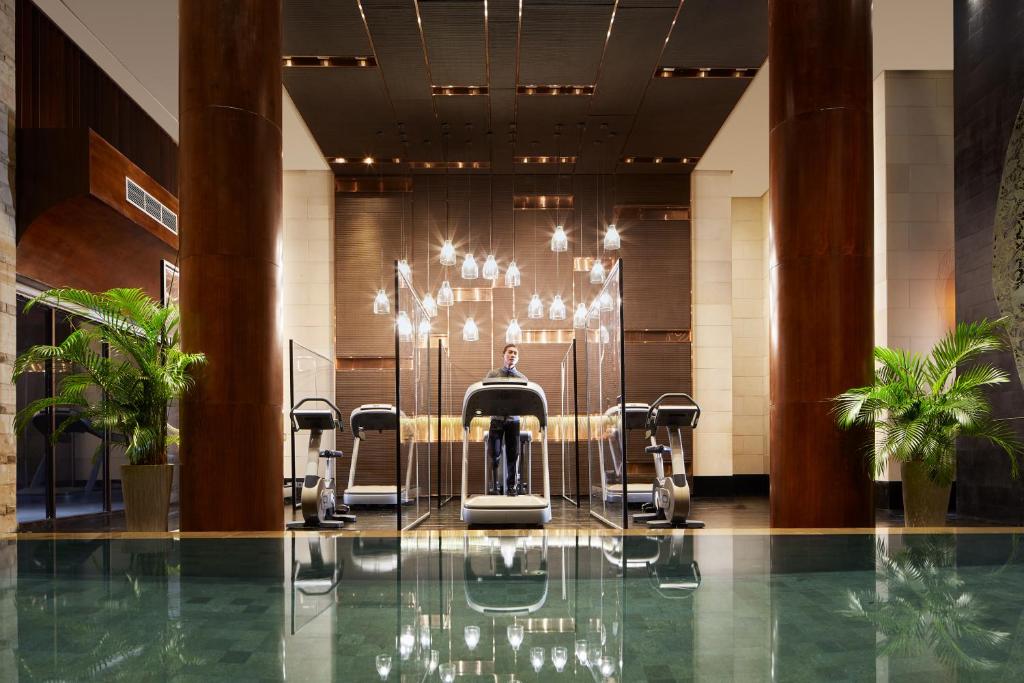 Peter Pan