<< Get Creative: Arts & Crafts for Kids in Bali >>
大人在Bali慢活之餘,想替小孩安排些創作及學習之旅嗎? 請看以下來自NOW Bali的報導…
Written By, Kartika D. Suardana, from NOW Bali
With a careful stroke of their brush or the precise clasp of a pair of scissors, their fine motor skills slowly but surely improve and their patience is exercised. Fostering creativity helps children to develop their ability in articulating their imaginations and moods. When kids play with paints, mixing one colour with another, and find out how one create an effects and changes to another, it is an early learning in science. Art and craft activities involve tools and materials; children can find joy in piecing bits of paper together, colouring in drawings or getting their hands dirty with clay. We bring to you a collection of "artivities" in Bali that kids love and so do the adults.
POTTERY MAKING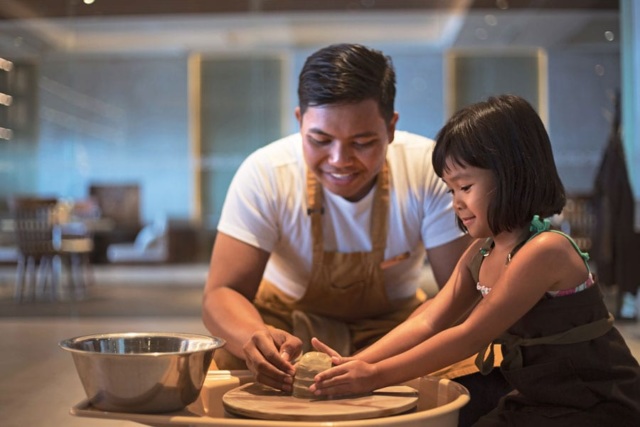 Settled within the compound of the Renaissance Uluwatu, Clay Craft shares the beautiful setting of cliff and jungle over delicious selection of international cuisine with their stylish clientele. However, the restaurant is named Clay Craft for a reason. Within the restaurant space, there is pottery manufacture where sophisticated pottery making tools and kiln installed. The pottery class welcomes kids as young as 5 years old to adults. The residence potter gives guidance from preparation to throwing a pot from clay on a pottery wheel. Through the stages, kids learn how their body and hand movements bring about different shapes to the pottery creation. After 4 days, the pottery can be picked up or delivered your door, should you not have time to collect.
Clay Craft
Restaurant at Renaissance Bali Uluwatu Resort & Spa
Jl. Pantai Balangan I no.1
+62 0361 2003588
https://www.marriott.com/hotels/travel/dpsuw-renaissance-bali-uluwatu-resort-and-spa/
POTTERY PAINTING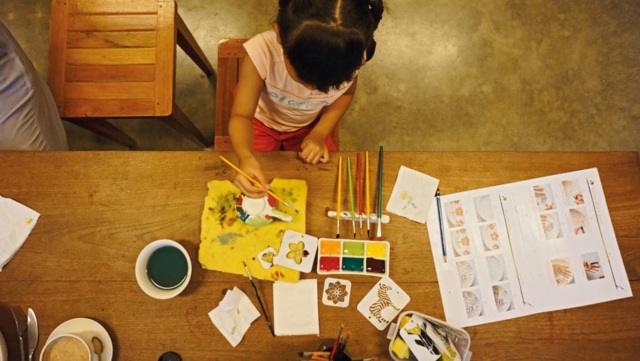 For kids, what can be more fun than blending colors, especially on custom made beautiful clay creations. While in Bali, it is worth it to bring the kids to Jenggala, one of Indonesia's well recognised ceramic manufactures located in Jimbaran. While parents spend time admiring Jenggala's excellent ceramic collection, kids can have fun by joining Paint A Pot. There are several package option combining Paint A Pot program and meals, or feel free to opt for painting only. Kids can pick the pottery, create design, or no design and jump straight to painting. Then the painted potteries go through the firing process in the kiln. You can take your kids back to pick them up after 3 or 4 days, or if you are not a Bali residence, you can ask them to send it to a desired address – shipping costs applicable.
Jenggala Keramik Bali
Jl. Uluwatu II
+62 0361 – 703311
CRAFT CLASS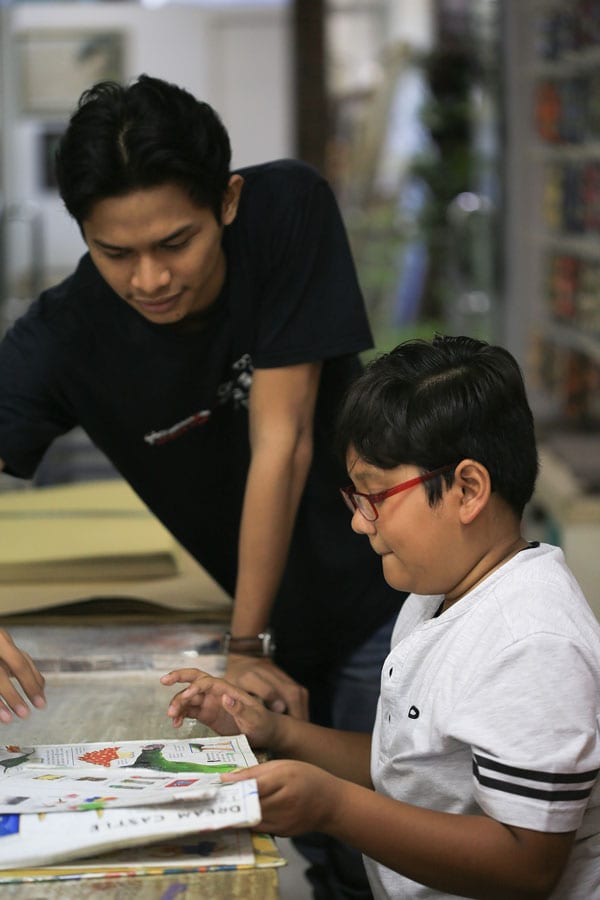 Looking for a place where various craft making classes are on the menu, Bali Artemedia is the answer. The art supply shop offers various creative crash courses, such as Pop Up Book making, Mask Painting, Stamp Carving and many more. Check their social media from time to time to get their latest weekend course. Their residence artists and trainers attentively guide the kids through each process in creating the craft at their own phase. The kids will be busy for at least an hour.
Berawa Art House
Jl. Pantai Batu Bolong 77
+62 85954157117
DRAWING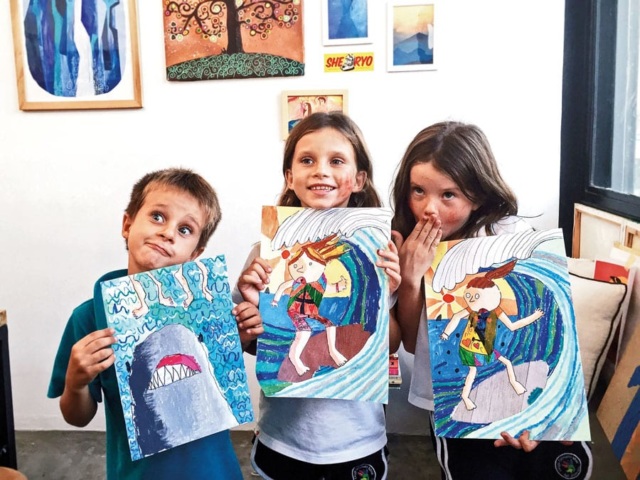 Jorraine Lim, a lively artist from Singapore has turned a loft in Berawa into a calm and creative space just a few meters from the Indian Ocean where little painters can express their ideas and imagination through a variety of mediums. Small numbers of children for each class ensure each kid gets individual guidance so each of them can experience the feeling and the joy through the process of creating art. Kids are free to explore creative ideas at the same time as learning new techniques, and they are kept cheerful while Jorraine fosters positivity over discipline and critique. Berawa Art House offers sessions for toddlers, teens, youths and adults.
Bali Artemedia
Jl. Pantai Berawa No.8
087861605436
http://baliartemedia.wordpress.com
---