<< Adiwana Warnakali Nusa Penida 全新促銷 til 31/Oct/2021 >>
Adiwana Warnakali位於Nusa Penida熱帶海灘上方20米處,隨時準備以無與倫比的美麗、極致的放鬆和無盡的冒險歡迎客人,從海濱探索Nusa Penida的傳奇水下美景。對於潛水愛好者,提供PADI課程和水肺潛水探險的Warnakali潛水中心。飯店依崖而建,依山而建。
每個樓層的房間都可以俯瞰美麗的海洋以及鄰近的Nusa Ceningan。在面朝大海的泳池旁度過一天,或者花一天時間探索Nusa Penida最好的景點,例如 Angel Billabong、Atuh Beach等等。之後,在著名的Tejas Spa中心放鬆身心,享受幸福。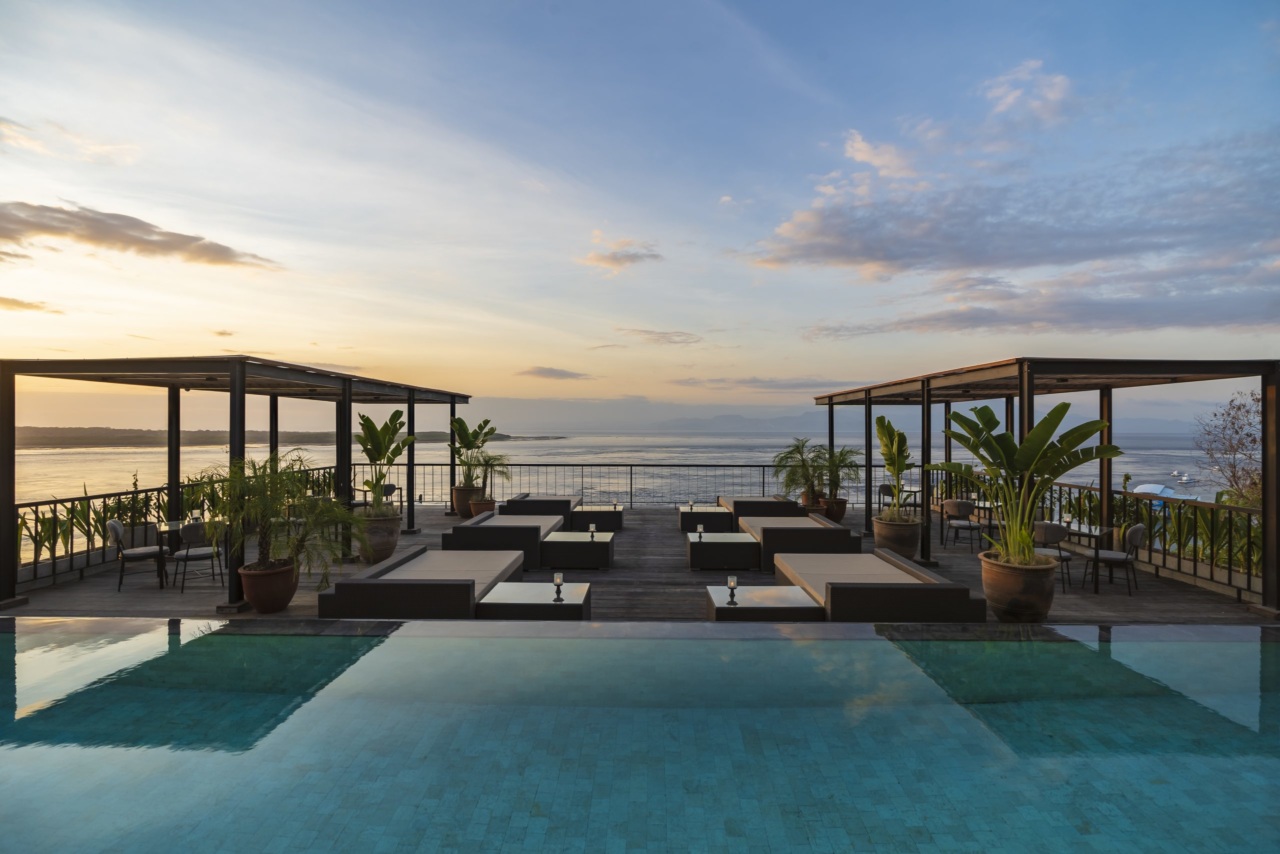 ACCOMMODATION
Adiwana Warnakali擁有15間套房,度過夢幻般的假期。每間客房都設有一個陽台,欣賞Nusa Ceningan深藍色海洋和偉大的阿貢山(Mount Agung)美景,就像電影的場景一樣,可以在大海的氣味和海浪拍打懸崖的聲音中醒來。房間寬敞舒適。它具有航海外觀,並使用槳作為裝飾的一部分。浴室還配有漂亮的藍色瓷磚。在Adiwana Warnakali體驗難忘的住宿體驗。
GRAND DELUXE OCEAN VIEW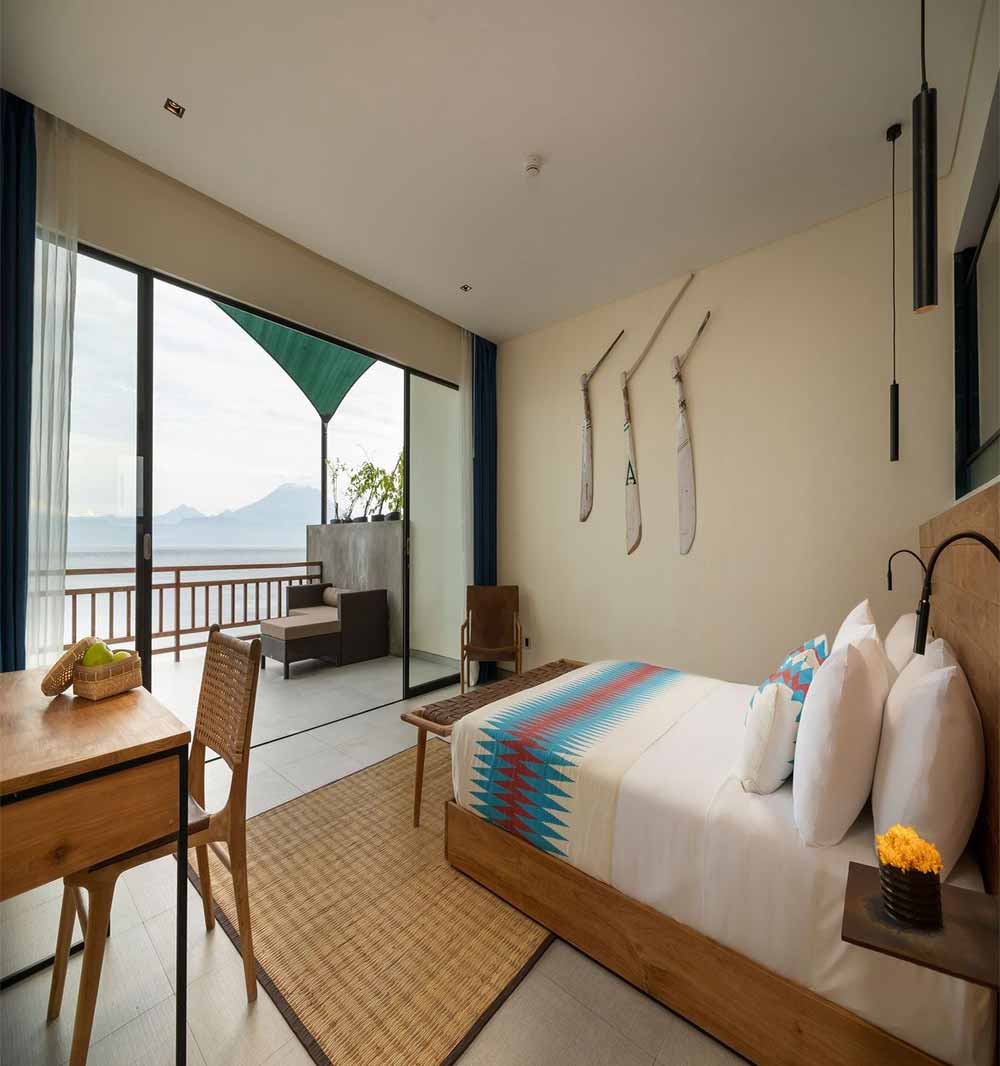 ROOM SIZE : 44m2
OCCUPANCY : 2 Adults
BED TYPE: Twin / King
Adiwana Warnakali擁有3間超豪華海景房。
ROOM FACILITIES
Welcome Fruit Basket
Air conditioning
Free bottled water
Daily housekeeping
Terrace
Private Bathroom
Free toiletries
Shower
In-room safe
Free WiFi
OCEAN VIEW SUITE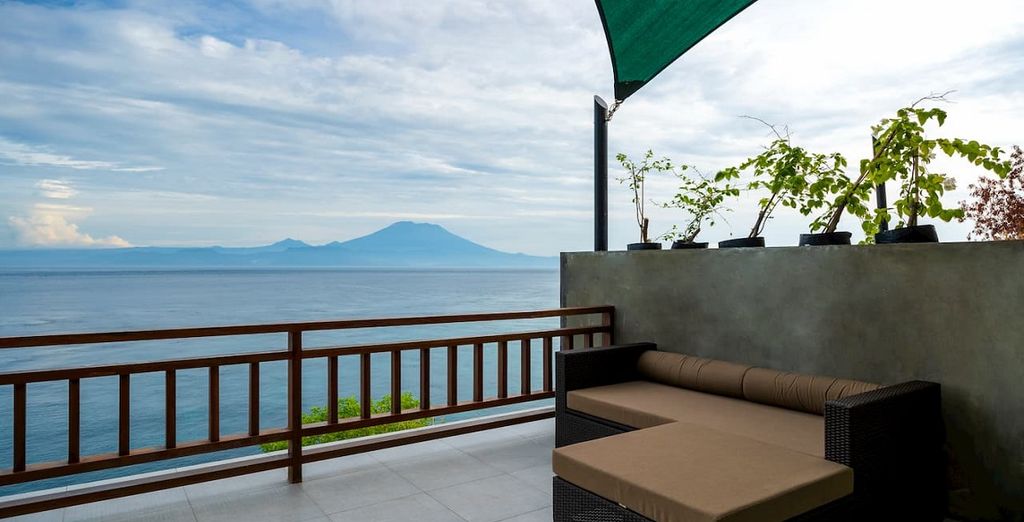 ROOM SIZE : 70m2
OCCUPANCY : 2 Adults
BED TYPE : King
Adiwana Warnakali 擁有 12 間海景套房。
ROOM FACILITIES
Welcome Fruit Basket
Air conditioning
Free bottled water
Daily housekeeping
Terrace
Private Bathroom
Free toiletries
Shower
In-room safe
Free WiFi
FACILITIES
作為懸在懸崖邊的度假勝地,遠離城市生活的喧囂,Adiwana Warnakali明白人們需要一些獨處的時間。 這就是為什麼開發了一些令人驚嘆的活動,以便客人在舒適的度假村內擁有他們需要的一切。 除了Adiwana Warnakali的餐廳供應許多美味的印尼美食。 對於充滿冒險的一天,只需前往潛水中心,或使用旅遊套餐探索島嶼。
TEJAS SPA WARNAKALI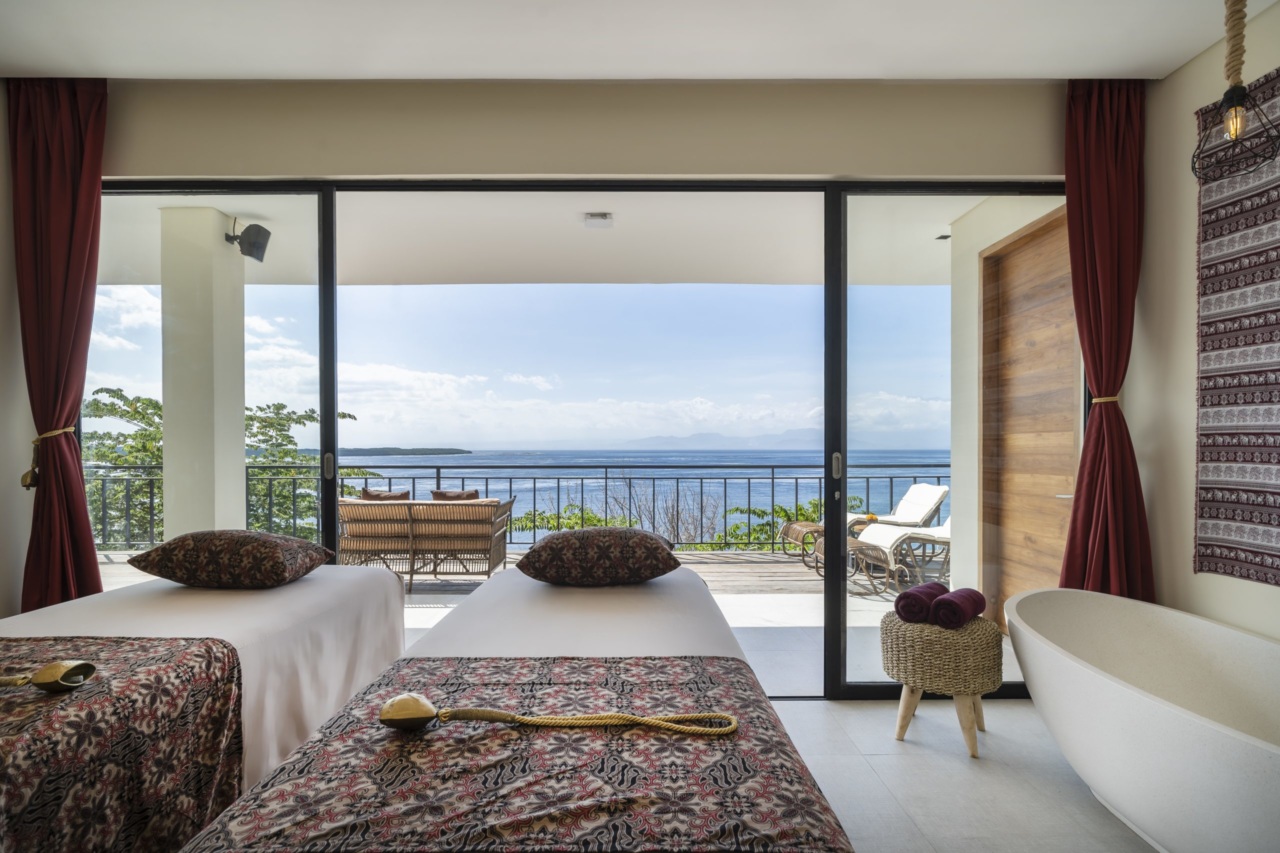 Tejas Spa Warnakali的靈感來自大自然的強大和諧。設計受Nusa Penida自然美景的影響,山、林和海完美地融合在一起,令人嘆為觀止。 一個獨特的靜修所,頌揚具有人類和文化歷史以及豐富自然資源的治療文化,為健康儀式提供了背景,以完全恢復活力。
Wellness Packages
ASMARA TEJAS
Foot ritual, Aromatherapy, Balinese Massage, Balinese Lulur, Balinese flower bath, Sundariya vadhini. Indulge in a truly romantic treatment to make you feel your best, with a romantic flower bath that connects you with your partner. The experience will conclude with Balinese Lulur scrub to exfoliate dead skin cells and a total relaxing massage bringing you to mutual level of relaxation.
180 minutes at IDR 1.350.000/Pax
NUSA PENIDA PESONA
Tejas foot ritual, Ocean dreaming massage, Seaweed lavender scrub, Seaweed & salt bath. An enchanting ritual to share with your loved one, captives all of your senses, alleviates any tension and connect you to the vital powers of nature's elements.
150 minutes at IDR 925.000/Pax
BALINESE BOREH RITUAL
Tejas foot ritual, Balinese massage, Balinese boreh, Revitalizing herbal bath. This traditional Balinese treatment uses an age old recipe to prevent colds during the rainy season. It involves a paste made from fresh herbs and spices, which is applied to the body to increase blood circulation and ease muscle pain.
120 minutes at IDR 845.000/Pax
AFTER SUN HEALING
Tejas foot ritual, Foot reflexology, Yoghurt & cucumber body wrap. This therapeutic treatment is designed to soothe and heal sun burnt skin, hydrating and anti–inflammatory. Begin with foot reflexology followed by yoghurt and cucumber body wrap to reduce the heat and a healing aloe vera gel application.
90 minutes at IDR 550.000/Pax
Wellness Treatments
SEAWEED & SALT BATH
Submerge your body into a organic seaweed bath to remove unwanted toxin and alleviate aches and pain. The natural seaweed increases circulation and promotes healing and deeply moisturizes the skin.
30 minutes at IDR 300.000/Pax
REVITALIZING HERBAL BATH
A revitalizing herbal bath is a great way to relax and relieve tension, soothe aching muscles and joint, stimulate blood circulation, and help chase away a cold. Each unique blend of herbal enhances the natural healing and soothing effects of warm bath.
30 minutes at IDR 300.000/Pax
ROMANTIC FLOWER BATH
The degree of togetherness and closeness you share with your partner during this time is nearly unmatched by any other romantic moment. A romantic bath can ease away a stressful day. Making the most of this romantic ritual can light just about anyone's romantic free.
30 minutes at IDR 300.000/Pax
SUNDARIYA VARDDHINI
Ayurvedic Facial. This Ayurvedic beauty regime helps firm and shape facial features as well as to improve your complexion. The application of a face pack and cream made from herbal ingredients is followed by a face, head and neck massage using herbal infused oil. It is suitable for all skin types and works well for pimples, flecks, wrinkles, sagging and eyelash loss.
60 minutes at IDR 580.000/Pax
SEAWEED LAVENDER BODY SCRUB
Seaweed has a soft and oily consistency which makes it a wonderful scrub. It draws out impurities, promotes smooth and radiant skin. Suitable for dry and matured skins.
30 minutes at IDR 300.000/Pax
COCONUT BODY SCRUB
Stimulates the rejuvenation process by exfoliating dead skin cells with fresh coconut body scrub good for restoring moisture and adding to healthy skin. Suitable for oily skin.
30 minutes at IDR 300.000/Pax
BALINESE LULUR BODY SCRUB
Lulur is an exfoliation that has been practiced in the palaces of Bali. Lulur softens your skin and leaves your skin smoother and fresher looking. Suitable for all skin types.
30 minutes at IDR 300.000/Pax
DEEP TISSUE SPORT MASSAGE
A deep tissue massage incorporates elbow and forearm work on deeper tissue and is ideal for guest seeking harder pressure. It helps to release the air trapped in the blood stream and veins for physical wellbeing.
60 minutes at IDR 450.000/Pax
FOOT REFLEXOLOGY
Reflexology is an ancient therapy that uses the hand only. Pressure is placed on specific reflex points of the feet that sends signals to the corresponding organs and glands acting as a wake up call. Sensitive or trained hands can detect tiny deposits and imbalances in feet to restore energy and allow self – healing to take place.
60 minutes at IDR 450.000/Pax
ANTI STRESS NECK & SHOULDER MASSAGE
This wonderful treatment is tailored for the people who are busy being swamped in office work in front of the computer to loosen the tight muscles of the neck, shoulder and back. It helps to ease the tension and improve the flow of blood through neck and spine.
30 minutes at IDR 280.000/Pax
BALINESE MASSAGE
This massage uses the traditional Balinese techniques of firm finger and palm pressure together with long stimulating strokes. Performed with your choice of essential oil blend, this local therapy eases body tension and invigorate the senses.
60 minutes at IDR 450.000/Pax
AROMATHERAPY MASSAGE
Aromatherapy which means "treatment using scents" is the art and science of massaging the body with essential oils extracted from aromatic plants. The essential oils work on brain and nervous system through stimulation of the olfactory nerves, improving blood circulation and lymphatic flow.
60 minutes at IDR 450.000/Pax
HEAVEN ON EARTH
The ultimate face and body ritual, unwind and destress with this heavenly combination. Drift away with a Balinese massage to stimulate the natural balance of body, mind and soul. Enjoy our express mini facial to deepen your relaxation and become uplifted with this blissful experience.
90 minutes at IDR 500.000/Pax
OCEAN DREAMING MASSAGE (SIGNATURE)
This massage technique from Nusa Penida is the oldest tradition that evokes a deeply relaxing and uplifting massage experience. Ginger and lemongrass herbal poultices are used to evoke, a warm nutrient rich relaxation to release tension in the muscles. This massage works with the body's natural energy system to harmonize the energy flow.
90 minutes at IDR 550.000/Pax
SWIMMING POOL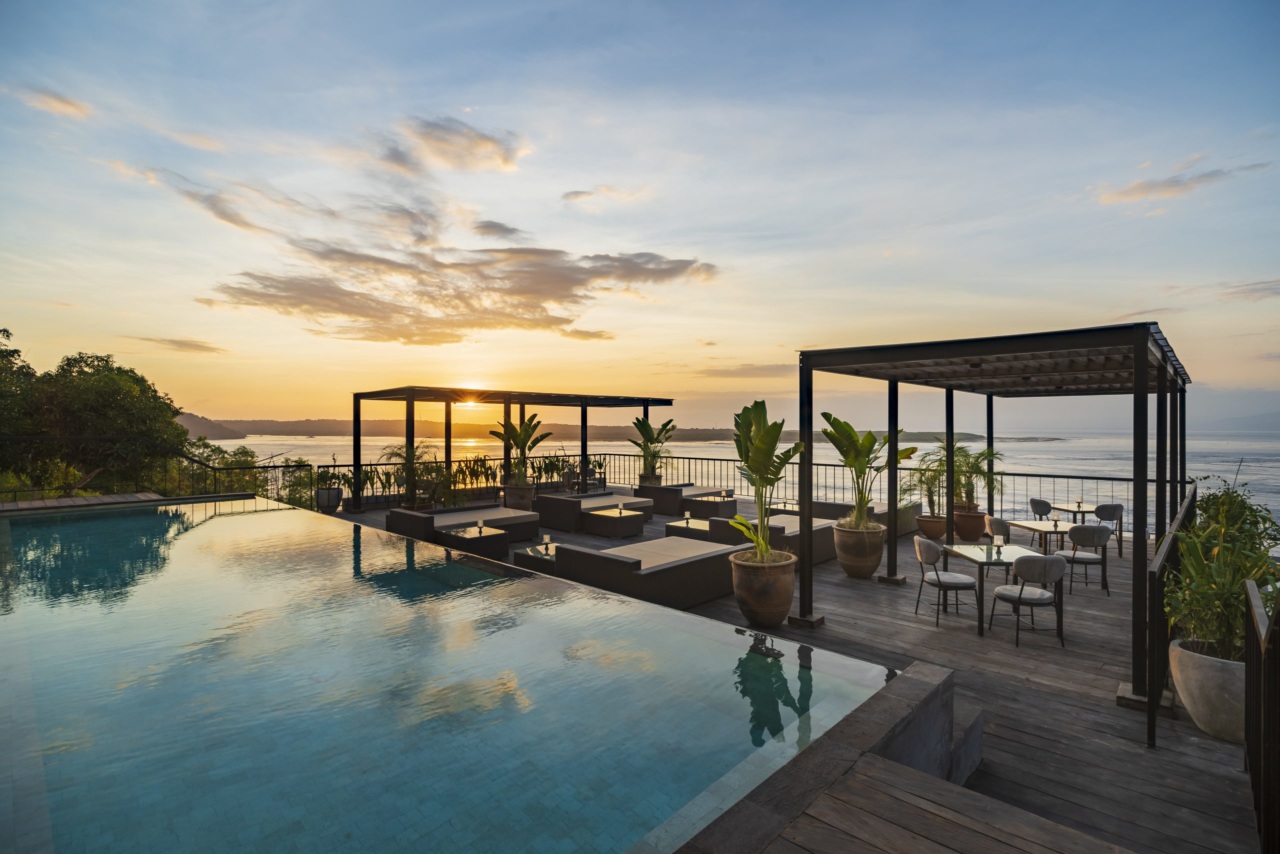 當度假村懸掛在懸崖邊時,整個體驗都會得到提升。 即使在游泳池旁閒逛也感覺像是一場史詩般的冒險。Adiwana Warnakali 的游泳池位於餐廳旁邊,不容錯過。 可以遠離炎熱,一邊游泳,一邊欣賞大海和阿貢山的壯麗景色。 然後隨著日落慢慢接近,一邊啜飲泳池酒吧提供的著名雞尾酒,一邊感謝生活中的所有祝福。
WARNAKALI RESTAURANT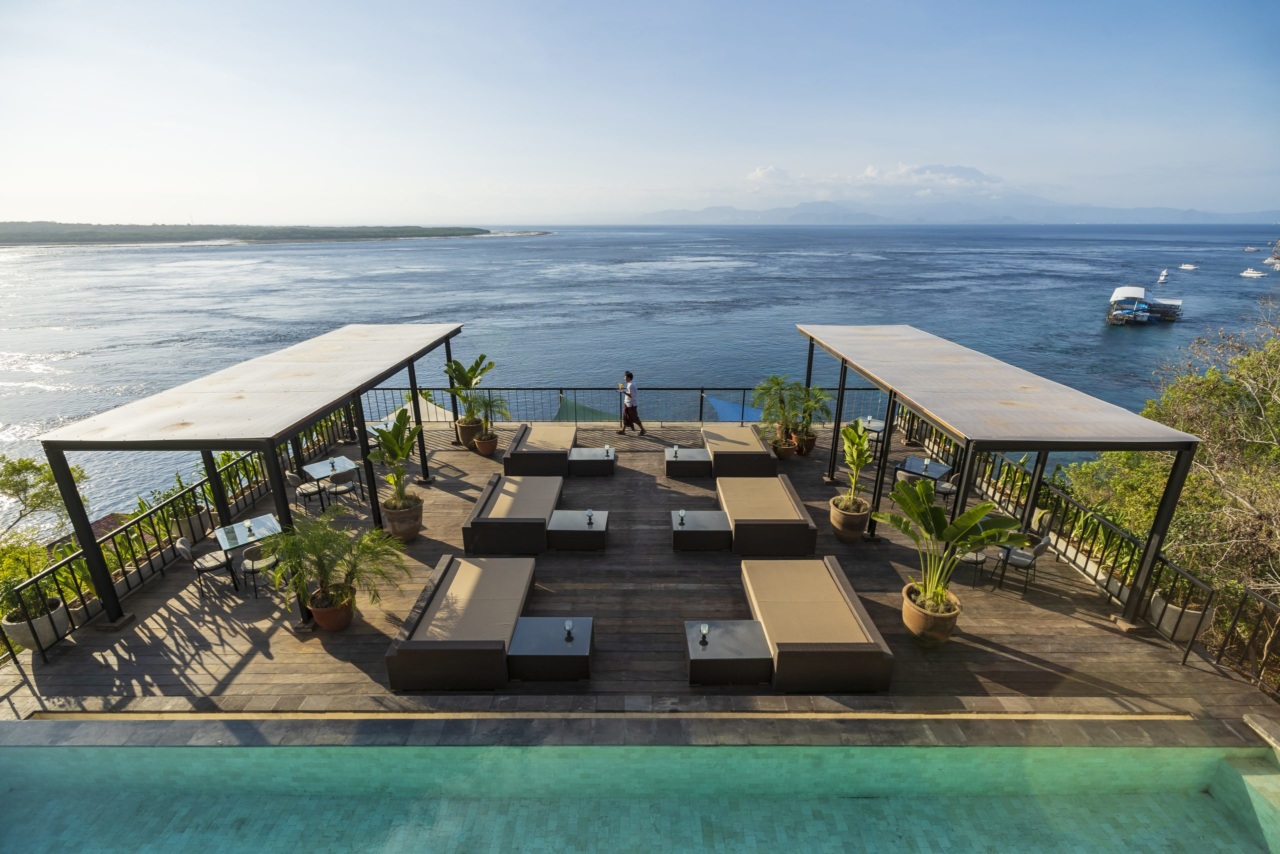 在 Nusa Penida時,應該前往 Warnakali 餐廳。邀請客人踏上令人難忘的美食之旅,因為才華橫溢的廚師使用新鮮的海鮮和最優質的產品提供創作。位於可以享用最好的海鮮的島嶼上,不會想錯過嘗試金槍魚Rumput Laut、Seaside Fettuccini或Penide Roll。 印尼的食物選擇,以及義大利麵、比薩、三明治和漢堡,也都充滿了各種口味的果醬,是島上最好的餐飲目的地之一。半戶外環境中吹來清新的海風,可以一邊用餐,一邊欣賞阿貢山和海景日落。 這些令人嘆為觀止的景色最適合搭配美酒或熟練的調酒師調製的美味雞尾酒。
Opening Hours : 7 AM – 10 PM
MENUS AT WARNAKALI RESTAURANT
WARNAKALI DIVE CENTER
問問島上的任何人,都會告訴你Warnakali是Nusa Penida最好的潛水中心之一。就在度假村旁邊,可以來和教練談論潛水的所有事情。教練在世界各地進行了4000多次潛水,是安全方面的專家,也是Nusa Penida最佳潛水點。他們將為您安排最好的海底冒險。Warnakali是一家五星級的Padi Dive Resort。 無論是初學者還是專家,都可以來Warnakali。 會立即讓您潛水!
Warnakali, a PADI 5 Star Instructor Development Dive Resort.
當兩個累積30年經驗和5000次環球潛水的有趣潛水員,包括在Nusa Penida的3000次潛水,在潛水員的天堂相遇時,他們做了什麼? 他們於2017年在峇里島創建了第一個PADI潛水中心,更準確地說是在Nusa Penida。他們的目標:為客人提供最好和最安全的 Nusa Penida 潛水體驗。
他們對質量的不懈努力很快得到了回報。Warnakali潛水中心確實於2019年加入了峇里島PADI五星級潛水度假村的獨家大家庭。Warnakali的所有人都為能夠在不到2年的時間內達到這種卓越水平而感到自豪。 Warnakali現在又達到了卓越的一步,現在是PADI 5星級教練發展潛水勝地。 為潛水員在Nusa Penida和峇里島潛水點提供頂級服務的額外動力!
DIVING – FIRST TIME
Experience Scuba Diving course in a short time which includes the basics of diving theory, one pool session and a dive to a maximum of 12m in the ocean. We do most of our dives in a marine protected area, so you can experience the beauty of the reef and abundant marine life.
The PADI Discover Scuba Diving course does not give you any diving certification, but can count towards your PADI Open Water Diver course for those divers wishing to continue their adventure and become certified!
DSD (Discover Scuba Diving) 1 dive at Rp. 900,000/Adult
Description: Prerequisites, Minimum Age – 10 years old, Duration : 1 day 1 dives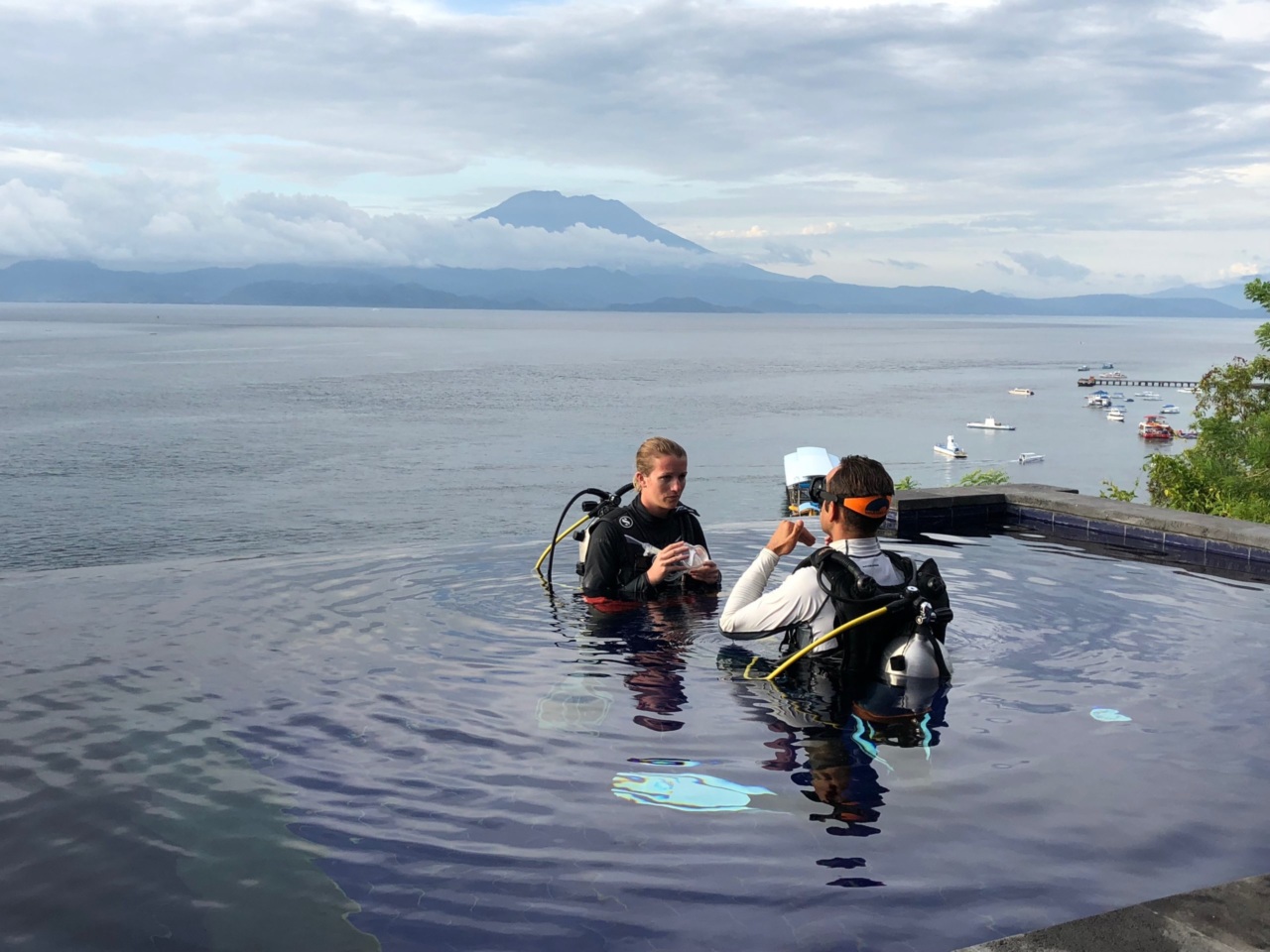 DSD (Discover Scuba Diving) 2 dives at Rp. 1,400,000/Adult
Description: Prerequisites, Minimum Age – 10 years old, Duration : 1 day 2 dives
DSD (Discover Scuba Diving) 3 dives – Manta Point at Rp. 1,550,000/Adult
Description: Prerequisites, Minimum Age – 10 years old, Duration : 1 day 3 dives
EXPERIENCE
A trip to Nusa Penida needs to be fully-enjoyed by exploring their iconic sites, experiencing their rich culture, meeting the locals and getting to know their beauty above and underwater. For guest who seeks to explore the underwater beauty that makes Nusa Penida famous, we are home to one of the best dive center. You will get the best recommendations for diving or snorkeling. You can spend the day to explore Nusa Penida's finest attractions, such as Angel Billabong, Atuh Beach and many more. For those who fancy a stroll down Nusa Lembongan or Nusa Ceningan, simply contact our concierge to find all the options.
FLOATING BREAKFAST
Start your day with an unforgettable breakfast served on a floating tray in our beautiful pool with its iconic ocean view on each room that opens to views of the deep blue ocean of Nusa Ceningan and the great Mount Agung it is Just like a scene from a movie.
IDR 200.000++/tray
ROMANTIC DINNER
Treat your special one to the most romantic dining experience. With an intimate and romantic setting where mouth-watering 3 courses menus, divine dessert, romantic decoration and wine toasts are waiting to take your breath away and bring you to fall in love again in this beautiful paradise.
IDR 1,000,000 ++/COUPLE (Include two glass of white or red wine)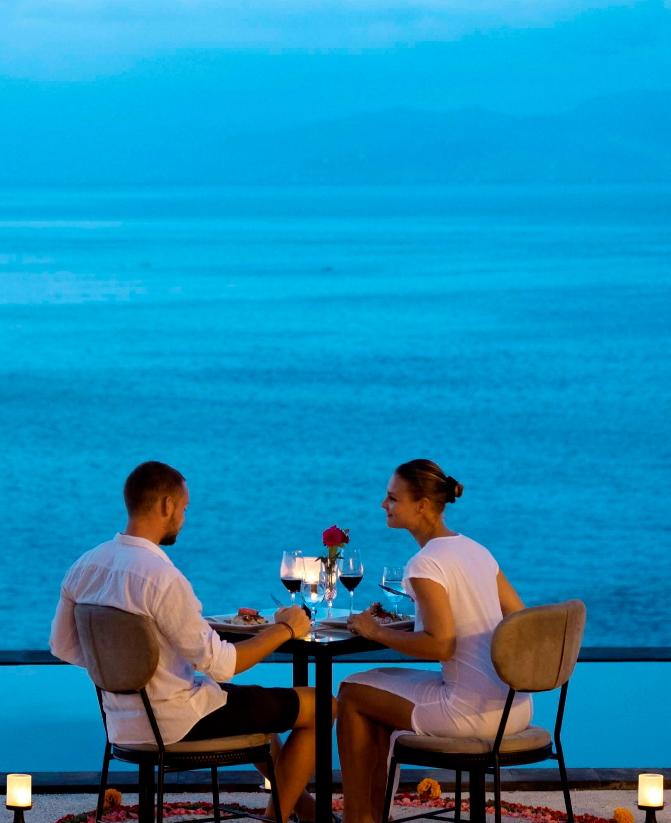 CONTACT :
Tel : +62 361 6207000
Add : Sakti, Nusa Penida, Kabupaten Klungkung, Bali 80771, Indonesia
https://www.adiwanawarnakali.com/