<< Feel Good Family Time at Westin Nusa Dua >>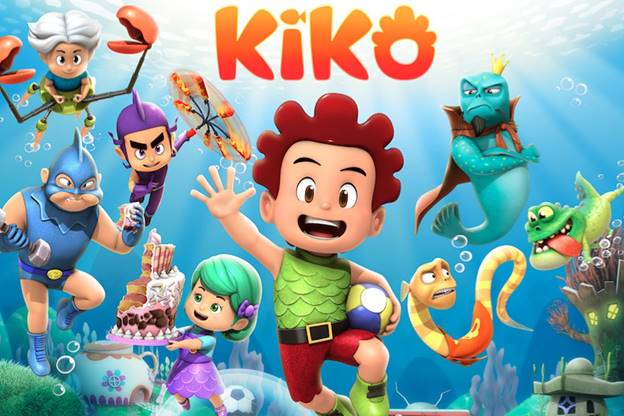 << Feel Good Family Time at Westin Nusa Dua >>
標榜最Kid Friendly的飯店 – Westin Nusa Dua 的兒童度假歡樂時光 –
Meet Kiko & Friends

Come and celebrate National Children's day in a super special Sunday! Favorite kids TV series Kiko & Friends will come all the way from Jakarta to join Pipo and Prego team. Let's watch best of kiko series and have fun with balloon pita, wet games and many more. Available at Prego on Sunday, 28 July 2019 from 11:30AM to 3PM.
Westin Kids Amenities

Upon check in, kids receive a Westin Family Travel Journal and a Local Activity Guide full of engaging activities to enjoy. This comes together with a personal water bottle that can be refilled with selected beverages at dedicated dining venues. Other benefits include a special breakfast area just for kids along with a menu of healthy options to tempt even the fussiest eaters.
Seasonal Tastes Featuring Kids Breakfast Area

This signature breakfast venue promises to satisfy appetites with an open kitchen concept that incorporates live cooking stations and a juice bar to support an interactive food display. There is a designated area for groups to dine together as well as an eating zone just for kids.
Family Olympics Fun Day

Bring the whole family along for an interactive and fun-filled experience to create a sense of wonder. Join us for inspired activities that help family to connect with their environment, encouraging exploration and enriching family's experience. Available every Tuesday 9:30AM to 10:30AM and Friday 3:30PM to 4:30PM at Temple Garden.
Kids Sprinkle Nail Art

Sparkle and shine with a mini manicure and pedicure that will have little fingers and toes ready for summer. This fun session also includes hair braiding (3 pcs) for a Bali beach-style look. Available daily at Westin Kids Spa from 10AM to 6PM.
Bath Time Bubbles

Treat your little ones to a fun bath experience set up in the privacy of your own tub by the team from Westin Kids Spa. Using a choice of fruity products to nurture young skin, this bathing activity promises lots of bubbles and toys for a splashing good time. Bath time bubbles experience includes: floating toys, colorful shower caps, fruity bath bubbles and fluffy towels for max of 2 kids.
Peter Pan