<< New 'Autogates' Introduced by Immigration at Bali Airport >>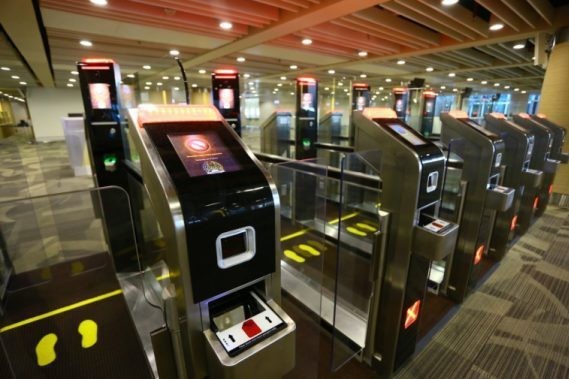 << New 'Autogates' Introduced by Immigration at Bali Airport >> news from bali Discovery
In order to improve immigration services at Bali's Ngurah Rai Airport new "autogates" are being installed to speed the inspection of travel documents for both Indonesians and foreign nationals.
As reported by Balipost.com, the new "autogates" are being installed within the framework of ongoing cooperation between the Ngurah Rai Immigration Office and PT Angkasa Pura I – the State-owned company that manages Bali's sole airport. The head of the Ngurah Rai Airport Immigration Office, Amran Aris, said the new autogates have been installed for use by Indonesian nationals in both the international arrival and international departure terminals. Meanwhile, foreign nationals have a more limited access to the new technology, only available to them in the international departure terminal.
Aris explained: "The total number of 'autogates' at the Bali Airport are 6 units in the international arrival terminal and 10 in the international departure terminal."
Officials attended the airport on Friday, June 14, 2019 to perform a final check on the functionality of the "autogates."
Aris said that all foreign nationals entering Indonesia are fingerprinted and photographed upon arrival. When foreign visitors depart Bali they can simply pass through the "autogate."
Aris said that the electronic fingerprinting and photography of arriving foreigners takes only between 35-60 seconds for each passenger. Using the "autogate" technology the total time to process out of the country with immigration is between 25-35 seconds.
Immigration officials hope the new technology will reduce the time spent by airline passengers standing in queue.
During the initial introductory period, the "autogate" systems in the departure terminal is limited to use by Indonesians and passport holders from the following 12 countries: Brunei Darussalam, Cambodia, Laos, Timor-Leste, Malaysia, Myanmar, the Philippines, Singapore, Thailand, Vietnam, Australia, and New Zealand.
Peter Pan