<< Breakfast at Gracie Kelly's@Bali Dynasty Kuta - 08:00-10:00 >>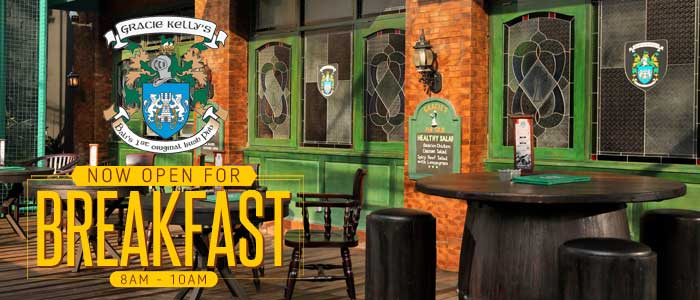 << Breakfast at Gracie Kelly's@Bali Dynasty Kuta – 08:00-10:00 >>
Gracie Kelly's Irish Pub extends an open invitation to all guests to come and enjoy an array of different breakfast options from its a la carte menu.
For a nutritious start to the day, try our signature Gracie's Bircher Muesli with honey lemon, homemade yoghurt, crusted cashews, banana, apple and strawberries. Alternatively, the Salmon Benedict served on freshly baked soda bread puts an Irish twist on a classic breakfast favourite.
Health conscious guests, vegetarians and vegans will enjoy the Pancakes and Berries with strawberry compote, whipped cream, raspberry sorbet, while the Acai Berry Bowl comes with frozen blueberries, granola, coffee honey, cocoa nibs and banana.
Breakfast at Gracie Kelly's Irish Pub is available from 8 am till 10 am. Head down to enjoy a generous 15% discount on all food items every Sunday. For more information, please visit www.graciekellysirishpub.com or simply drop us a message at fbsales@bdr.pphotels.com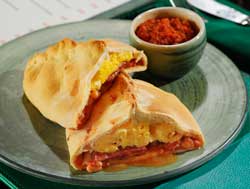 Peter Pan