<< the purchase of Six Senses by InterContinental Hotels Group >>
<< the purchase of Six Senses by InterContinental Hotels Group >>
This week has been full of excitement as we announced the purchase of Six Senses by InterContinental Hotels Group.
Some of you may have heard it through the grapevine or read it in the news.  Messages have started flowing into our mailboxes.
We know this comes as a surprise to many of you; however, we have been working on this for some time, and are genuinely excited about the future with IHG.
We believe that with the support of our new ownership, Six Senses will be able to open in more amazing locations and develop unique projects that continue celebrating our core values: sustainability, wellness, , unique crafted experiences, local sensibility and emotional hospitality.
IHG will add value to our business by providing access to more tools, systems and rich analytics, and will augment our sales and marketing efforts, as well as operational proficiency.
The CEO of IHG Keith Barr has been very clear that he purchased Six Senses because of what the brand stands for and what we, as a group, believe in and deliver each day.
We've build our reputation by creating exceptional guest experiences and our focus on improving lives and caring for earth, will stay imbued in every project we take on.
Our company and our team will remain the same. We are so proud of everyone and this investment is a testament to the tremendous work we have collectively put into Six Senses as a group during the past six years. There will be no change to Six Senses management, our resorts' and Sales & Marketing teams, or our global sales and PR offices network.
We will also stay true to who we are, 'fun & quirky', no suit, no tie…
The awards, fantastic ratings and growth attest to the hard work, commitment and passion of all Six Senses hosts, but it is also thanks to you that we have achieved such a great success.
I would like to take the opportunity to thank you all for the continuous support you have given us over the years.
I look forward to many more successful years as we, together, evolve Six Senses into even stronger company.
Warm regards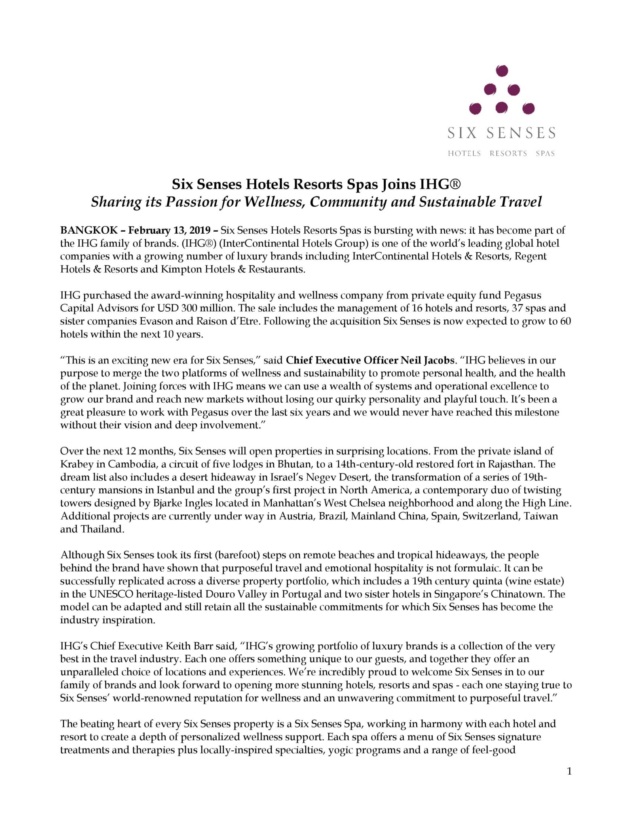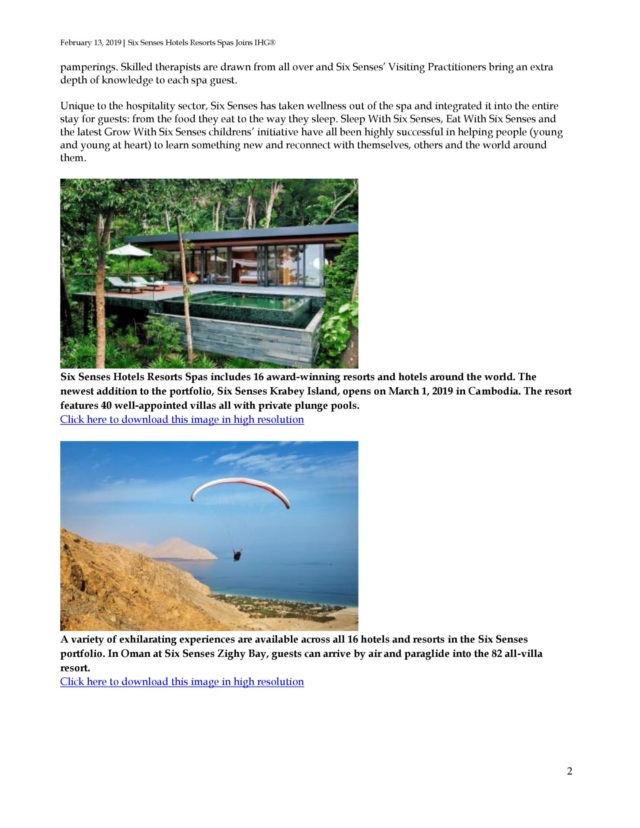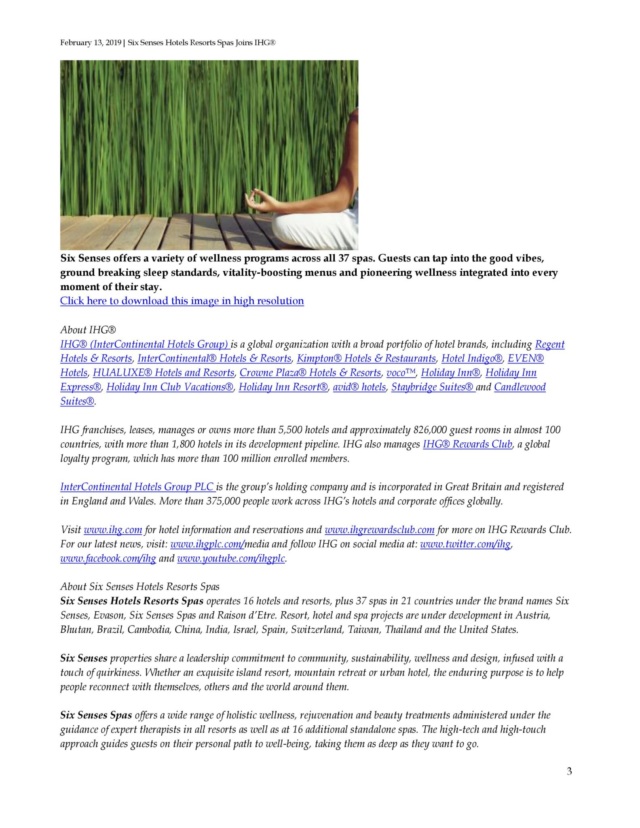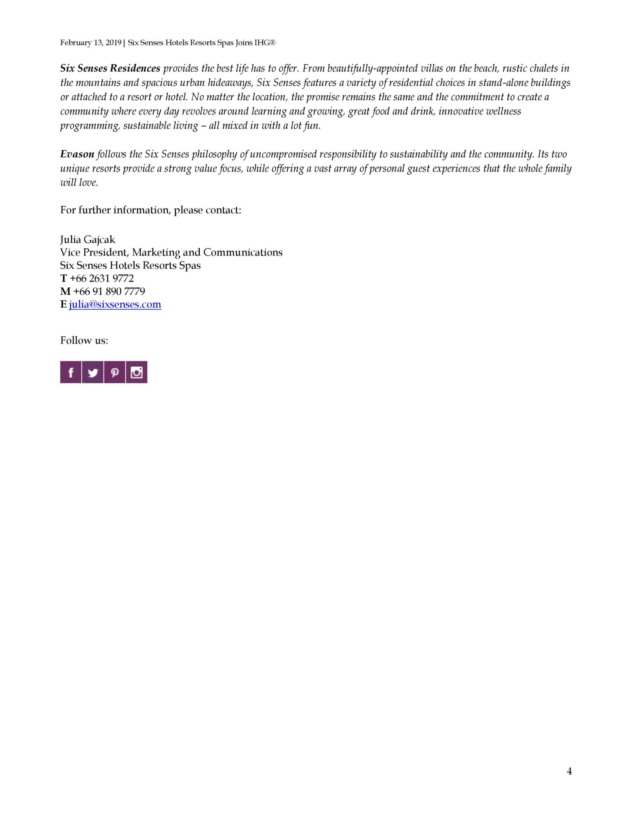 Peter Pan