<< Shifting Tides of Bali Tourist Arrivals in 2018 (雖未達標,但仍成長) >>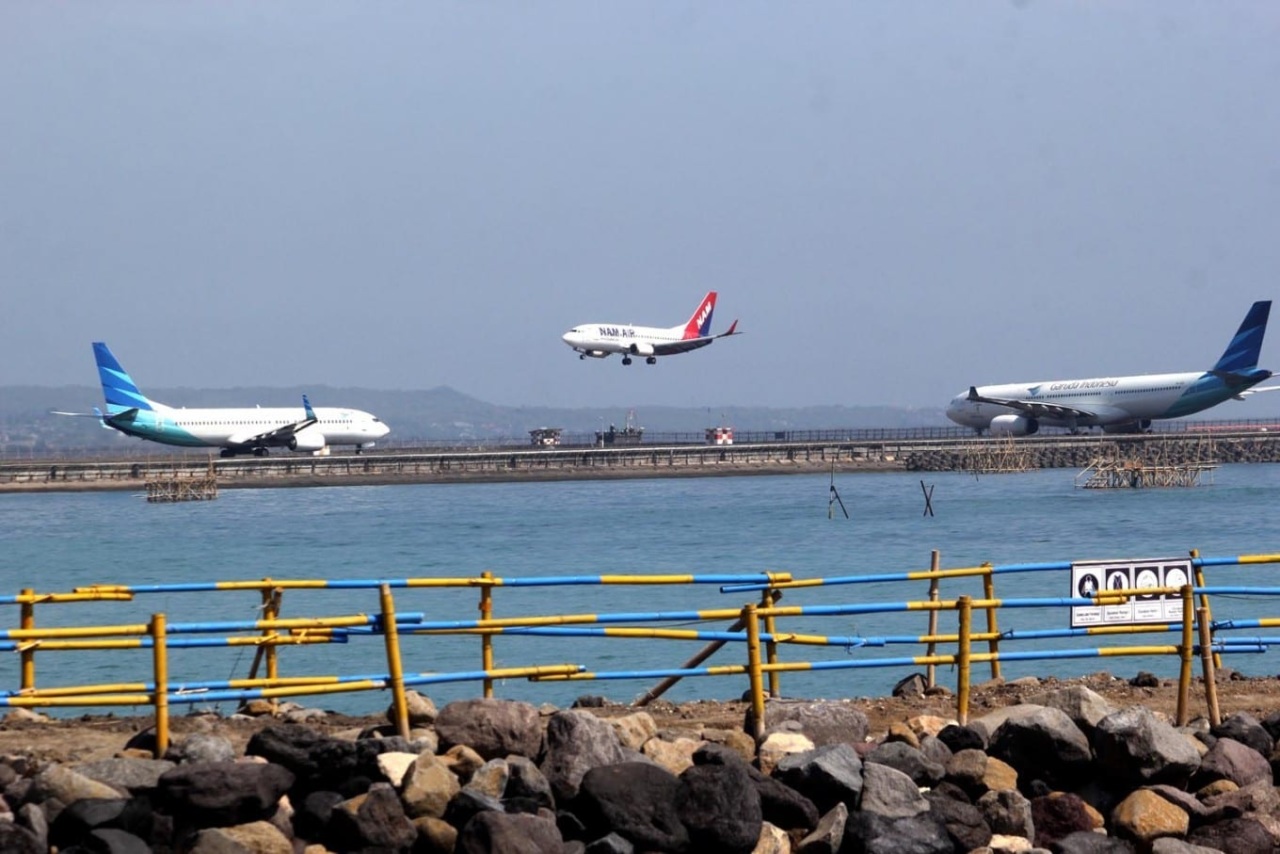 << Shifting Tides of Bali Tourist Arrivals in 2018 (雖未達標,但仍成長) >> news from Bali Discovery
Final foreign tourist counts for 2018 now in for Bali suggest a significant shift is underway in the composition of the Island's inbound market.
Target Missed for 2019
While tourism officials had set a target of 6.5 million tourists for 2018, the final tally achieved only 6,073,353 – a number that is 6.6% short of target.  When compared to 2017 when 5,697,739 foreign tourists came to Bali, tourism number increased 6.59% in 2018. In other world, tourism number increased at about half the numbers projected by officials.
Shift Underway with Chinese and Australian Markets
Chinese inbound tourism for the year 2018 ended at 1,363,963 – a number that is down 1.58% from 2017. While Mainland Chinese tourist still occupy the top spots in terms of foreign tourist arrivals and represent a 19.27% market share of all foreign arrivals to Bali, a concerning trend emerged starting in October 2018 when Chinese arrivals experience a steep and sudden downturn following a crackdown by Bali officials on cheap Chinese tour packages and shops alleged to be operating illegally serving Chinese visitors.
A downward trend in Chinese arrivals was seen in each month of 2018, but it was only starting in November when Australian arrivals began to actually exceed Chinese arrival figures. In November 2018, Australian arrivals totaled 87,344 against Chinese arrivals in the same month hitting 73,822. This trend continued in December when 103,575 Australian arrivals easily out-paced the 82,873 Chinese arrivals in the same month.
Chinese arrivals for the entire year of 2018 totaled 1,363,963 – down 1.58% from 2017.
Australian arrivals for the year grew 6.59% for the entire year ending 2018 with 1,171,083 visitors. If Chinese visitors continuing their downward march against the trending increases from Australia, it is conceivable that year-on-year Australian arrivals could start to outnumber Chinese arrivals sometime in Q1 or Q2 2019.
All eyes are focused on Chinese New Year travel in February to see if Chinese travel totals will recover or not.
Other highlights noted by Bali by the Numbers:
Indian Market: Still firmly in 3rd place among Bali tourist arrivals, Indian arrivals increased 29.9% in 2018 totaling 354,328 travelers.
U.K. Market: According to the official statistics report, U.K. passengers surged dramatically in 2018 increasing 165% over 2017. This increased moved the UK market from the #13 ranking held in 2017 to #4 in 2018. Editor's Note: These numbers provided by the Tourism Department may warrant closer scrutiny for the sake of accuracy.
Japanese Market: Japanese traveler to Bali increased 3.51% in 2018 totaling 261,878. Japanese ranking among all arrivals moved from #4 in 2017 to #5 in 2018.
American Market: American visitors increased a significant 23.83% in 2018. Maintaining a ranking of #6, American visitors totaled 236,653 in 2018.
French Market: Holding steady in the #7 poll position, French travelers increased 10.11% in 2018 hitting 195,854.
Malaysian Market: 195,268 Malaysian visited Bali in 2018 – 14.55% more than in 2017. Malaysian are now ranked #8 among all arrivals, up from #10 in 2017.
German Market: German travelers increased 4.92% in 2018 to 185,898 travelers resulting in a #9 ranking.
Singaporean Market: Singaporean arrivals increased 15.01% to 144,835 in 2018. The Singaporean travel market is now the 10Th largest source of Island visitors.
South Korean: A concerning drop of 17.53% by South Korean visitors in 2018 saw 144,191 visitors from that market that now ranks #11 (down from #9) among all visitors.
Changes from other main source markets to Bali in 2018 include:
#12 New Zealand up 29.61%
#13 Russian up 17.89%
#14 Dutch up 6.14%

#15 Taiwanese down 17.67%

#16 Philippine up 53.16%
#17 Canadian up 5.19%
#18 Italian up 12.34%
#19 Spain up 14.74%
#20 Thailand up 14.04%
Peter Pan