<< Amandira Luxury Boat Cruise Indonesia >> 52m / 3 + 1 cabins / 6 guests + 2 / 14 crew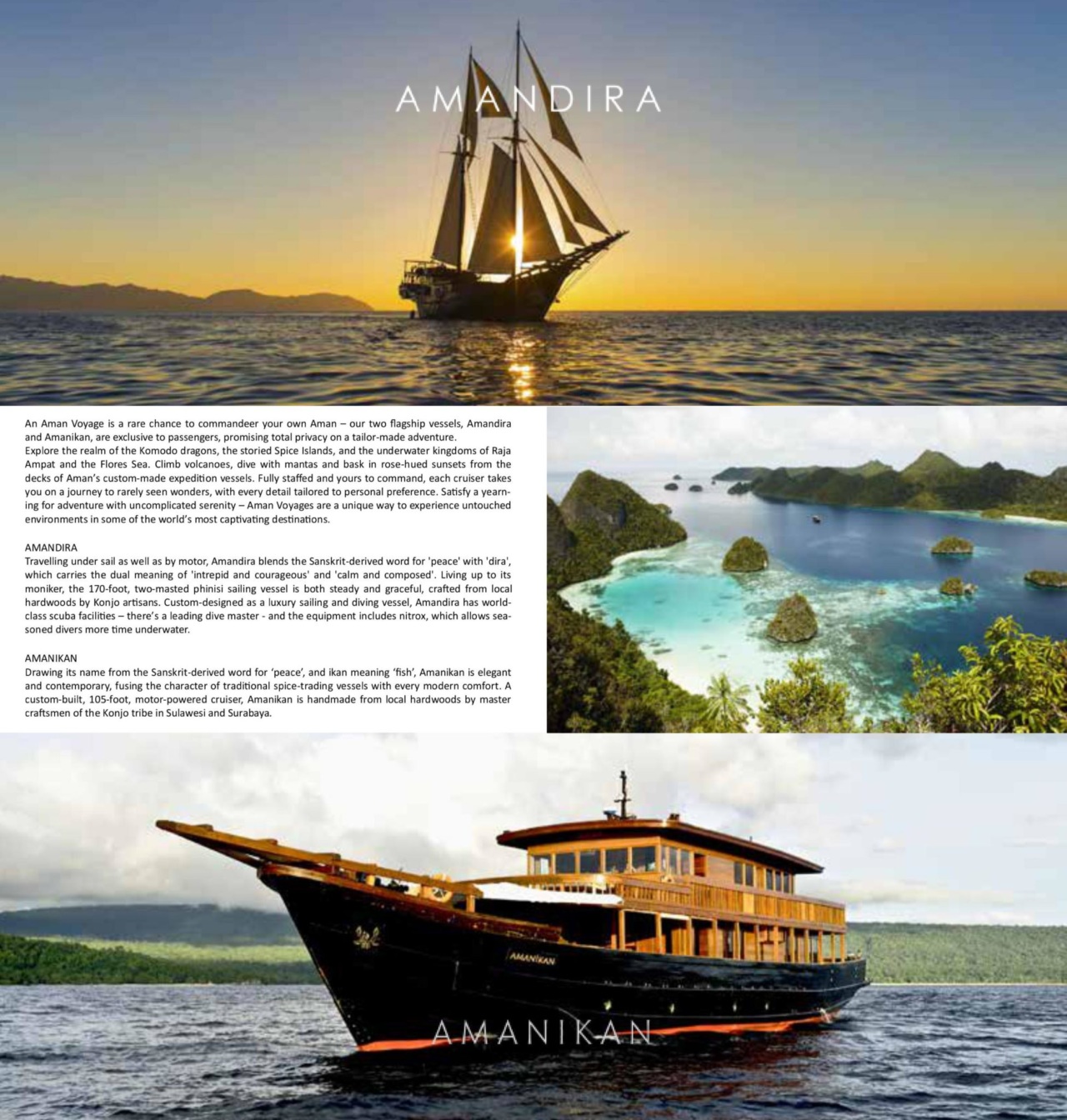 【本篇文章已被340人閱讀】
<< Amandira Luxury Boat Cruise Indonesia >>
Details
52m / 3 + 1 cabins / 6 guests + 2 / 14 crew
Aman Resorts' second foray into yachting in Indonesia, Dira (translating as "Peace" in Sanskrit) is a custom built phinisi yacht that is the sister boat to the brand's first yacht, Amanikan.
Combining the soul of the ancient spice vessels that once plied Indonesia's waters with modern comforts, Dira is a superb choice, complete with Aman Resorts' extraordinary service levels.
Dira can also be combined with Aman's first boat – Amanikan – for the ultimate getaway for large groups. She is the perfect option for both Amanjunkies and discerning travellers seeking the journey of a lifetime in Indonesia, and her crew of 14 includes a masseuse, a private chef, a cruise director and a dive guide.
Onboard Experience
Dira consists of three beautiful main suites and two bunk cabins. A master cabin is fitted with a king-size bed and has magnificent 270-degree views through wraparound windows and a private outdoor lounge on the aft deck.
Two deluxe cabins feature a living area with sofa, coffee table and a writing desk; one offers a king-size bed while another offers a queen-size bed that can be converted into a twin set up. Two bunk cabins accommodate two guests each, ideal for families with children.
Styled in Aman's signature neutral cream, caramel and fawn décor, Dira pays homage to tradition with a good dose of local style combined with contemporary luxury. All cabins have en-suite marble and wood fitted bathrooms with double vanities, showers and separate toilets.
Dira's expansive teak foredeck is dotted with plenty of sun loungers around a bar area, while inside, guests will find an indoor lounge, a library and entertainment room. The experienced staff caters to all guests' individual needs, and the chef serves a combination of international and Asian cuisine.
Onboard facilities include air-conditioning, portable Bose docking stations, kayaks and fishing gear, as well as all snorkelling and diving equipment (including nitrox).
What we love
Dira is a beautifully fitted yacht that offers a wealth of space both inside and out, due to her large size and limited number of cabins.
Aman's continuity of service is tangible onboard, and guests are looked after with the utmost care.
Facilities
Air-conditioning
Portable Bose docking stations
2 kayaks
2 paddleboards
Snorkelling & diving equipment (including nitrox)
Wifi (when available)
Spec Table
| | |
| --- | --- |
| Cabins | 5 |
| Guest number | 6 |
| Crew number | 14 |
| Length | 52.00 m (171 ft) |
| Beam | 7.00 m (23 ft) |
| Draft | 3.00 m (10 ft) |
| Tonnage | 372 |
| Cruising speed | 7 knots |
| Max speed | 9 knots |
Inclusions
Crew, including cruise director, chef and dive guide
Meals & snacks
Water, soft drinks, juices, tea & coffee
Diving (for certified divers) and diving equipment including nitrox
Use of water sports equipment
All excursions
2 tenders
3G & satellite wifi system (when available)
Harbour and national park fees
Local airport transfers
Fuel
Exclusions
Alcohol
Diving certification courses
Personal travel & diving insurance (mandatory)
阿曼巡游 – 印尼豪華巡航之旅  2019年Schedule如下 —
乘经典比尼西游艇,深入游览印尼群岛,探索得天独厚的海域景观。或观察科莫多巨蜥的栖息与生活习性,或潜入弗洛勒斯海原始纯净的蔚蓝海域,感受汪洋之壮美。
升级安缦巡航之旅,体验各类康体项目,纵享安缦特色理疗项目及每日活动安排。
技艺精湛的理疗师与当地瑜伽教练全程悉心指导,内容覆盖运动课程、营养均衡及健身课程到精神凝度训练,全方位助力康体养生的方方面面。
可連結右側下載 Aman_Voyages
有興趣,可洽Casa Chen 0932-043913, mail to casachen@neverneverlandinbali.com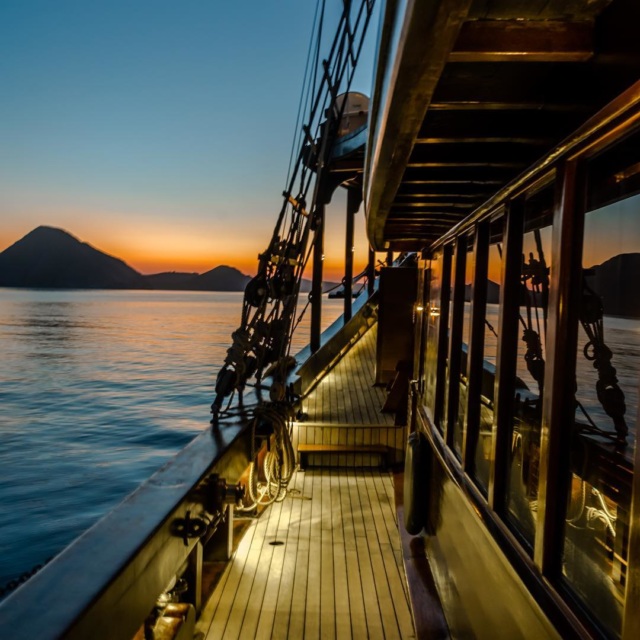 Amandira号为传统双桅比尼西帆船,长52米,带有五间客舱并配备及十五名工作人员。
精心定制的帆船游艇,配备世界一流潜水设备,包含长时间潜水所需高氧气瓶。可与Amanikan号同时租用,由此开启无与伦比的印尼海上航程。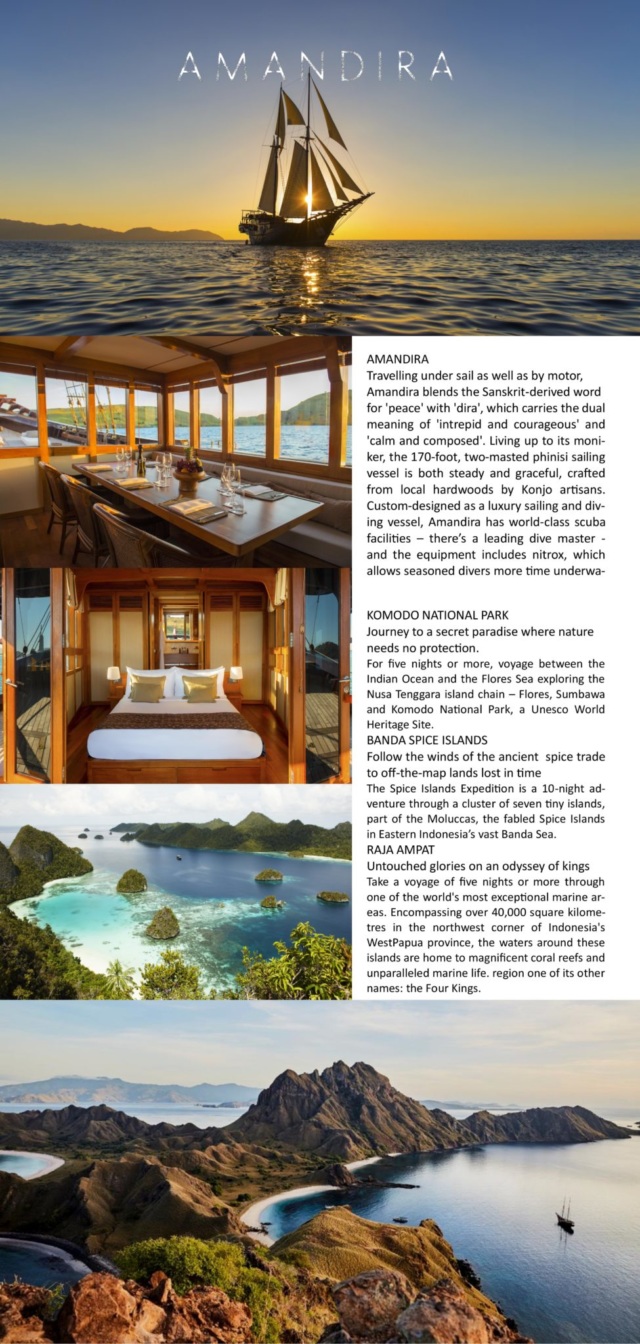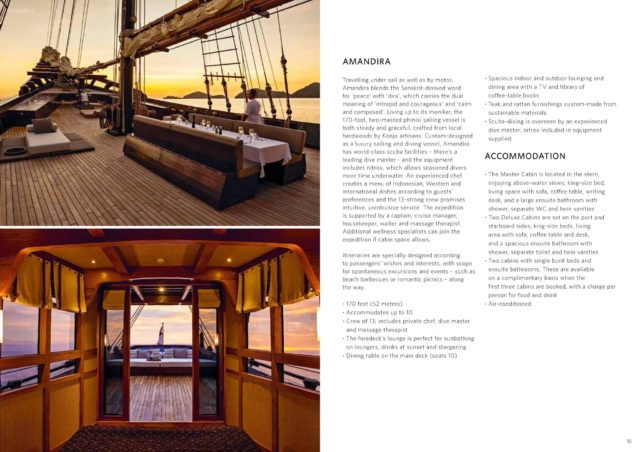 Amandira 01/Apr/2019-10/Oct/2019
6D5N rate – 1N at Aman Villas at Nusa Dua + 3N on Amandira + 1N at Aman Villas at Nusa Dua
Amandira Combination_2_nights_at_Aman_Villas_Nusa_Dua_and_3_nights_on_Amandira_depart_from_Labuan_Bajo
Amandira 01/Apr/2019-10/Oct/2019
8D7N Rate – Komodo Expedition
1N at Amanwana + 5N at Amandira + 1N at Amanwana
Amandira Raja_Ampat_Expedition_Itineraries_-_2019-2020
Amandira   21-31/Oct/2019
Per night rate – Spice Islands Expedition  
Amandira Spice_Islands_2019-2020
Amandira  01/Nov/2019-06/Mar/2020
per night rate – Raja Ampat Expedition(min 5N or more aboard)
Amandira Raja_Ampat_Expedition_Itineraries_-_2019-2020

科莫多岛巡游探险
乘坐安缦瓦纳游船,前往被列入联合国科教文组织世界保护遗产的科莫多巨蜥栖息地,踏上一段古老的科莫多巨蜥寻觅探险之旅。科莫多国家公园距安缦瓦纳仅200公里,公园四周遍布壮阔奇妙的自然美景,周围的东印尼群岛坐拥全球首屈一指的潜水点。行程可在入住前或入住后预订及调整。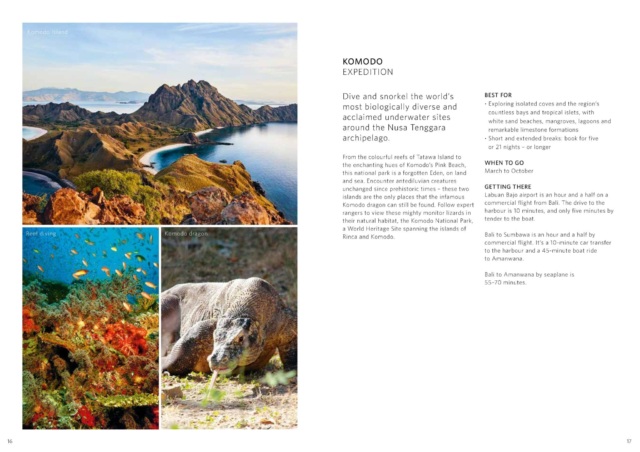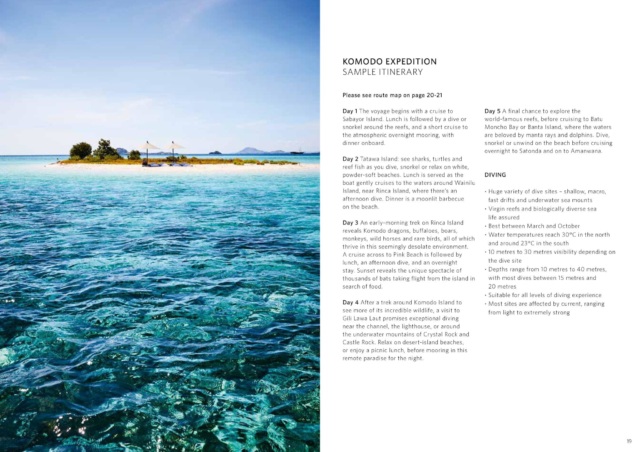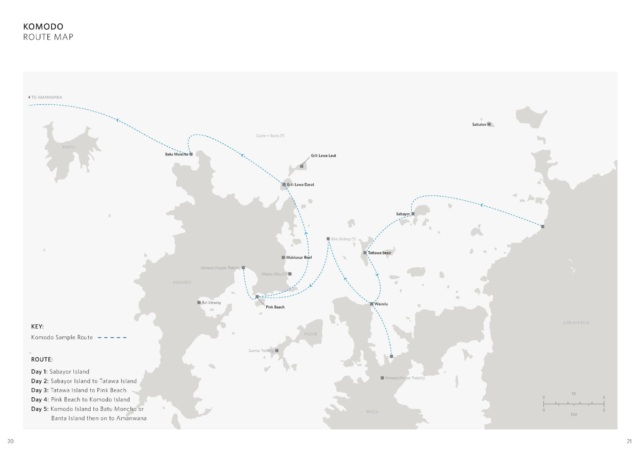 香料群岛巡游探险
踏上十晚巡游之旅,探索印度尼西亚西部浩瀚班达海域中的七座迷你群岛
数百年来,摩鹿加群岛一直是世界范围内唯一的豆蔻产地,因而得名香料群岛。 繁茂的热带丛林中隐匿着魅力热带天堂,澄澈见底的碧水环岛屿荡漾,其中不乏各类珍奇海洋生物。簇簇村落点缀在五处岛屿之上,踏上班达内拉岛、班达大岛及班达卢恩岛,探寻其中荷兰城堡遗迹的百年奥秘。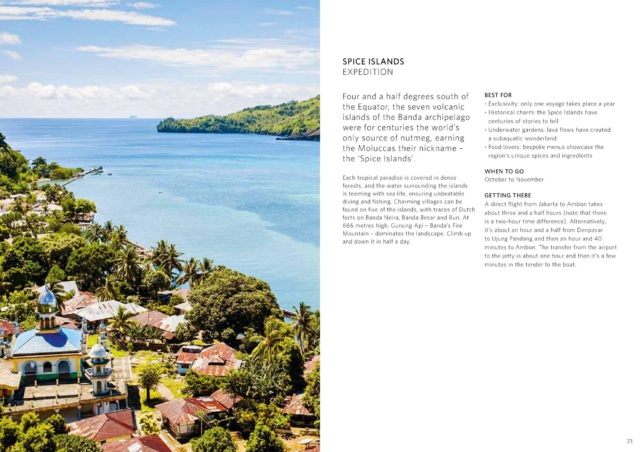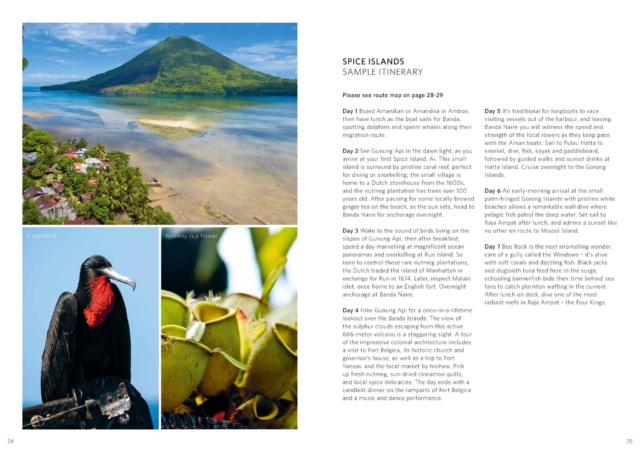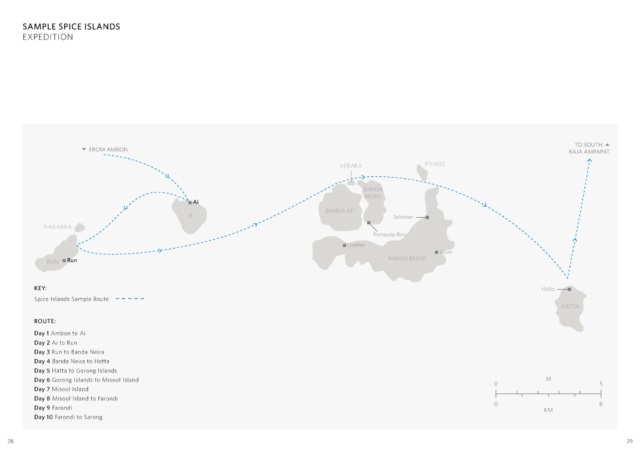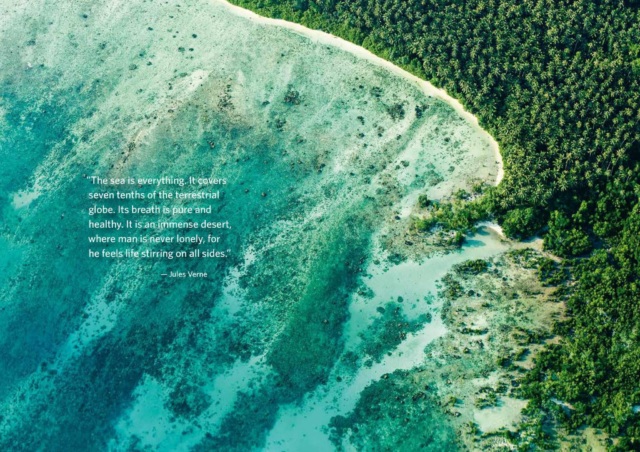 拉贾安帕特群岛巡游探险
太平洋与印度洋交汇处享有全球最丰富的自然景观。拉贾安帕特群岛覆盖的海洋与陆地面积超过四万平方公里,海洋生物物种繁多,另有数千个热带丛林覆盖的小岛、焦岩与浅滩,景致独特壮观。行程可在入住前或入住后预订及调整。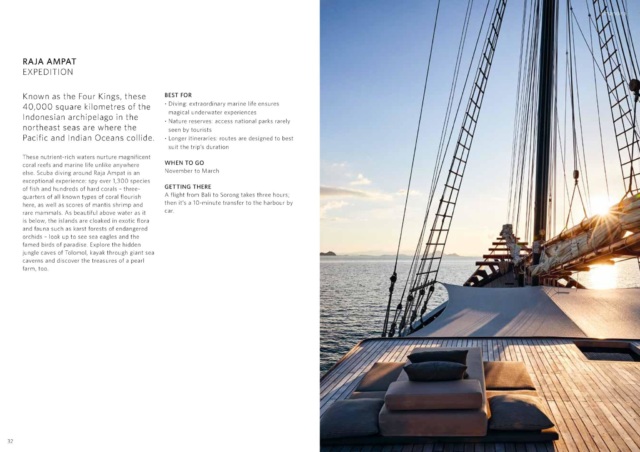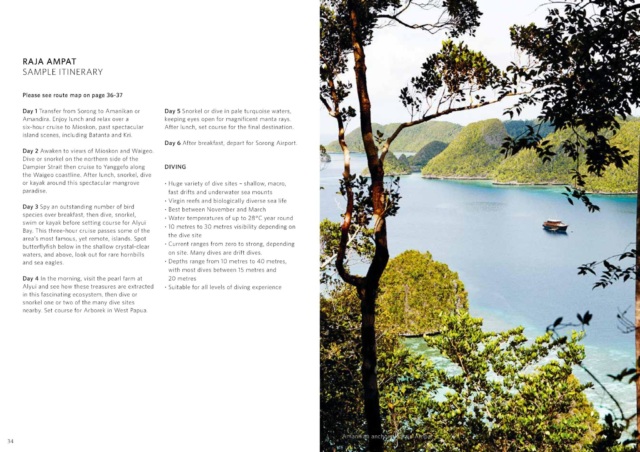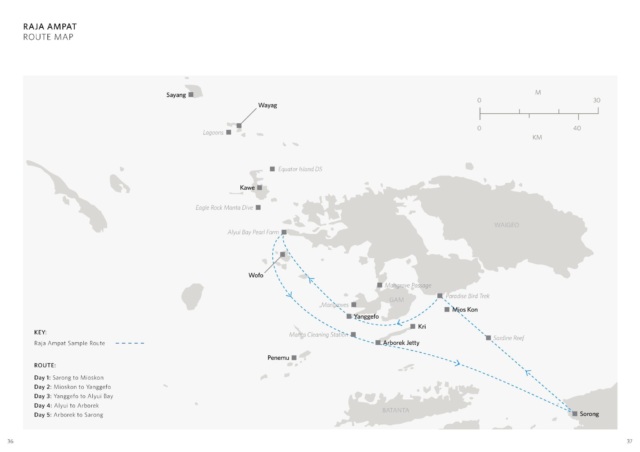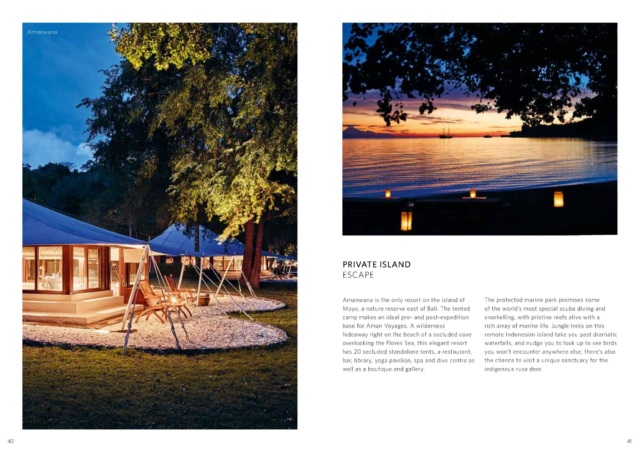 Peter Pan