<< Lion Air and Wings Air Eliminate Free Luggage Allow from 08/Jan/2019 >>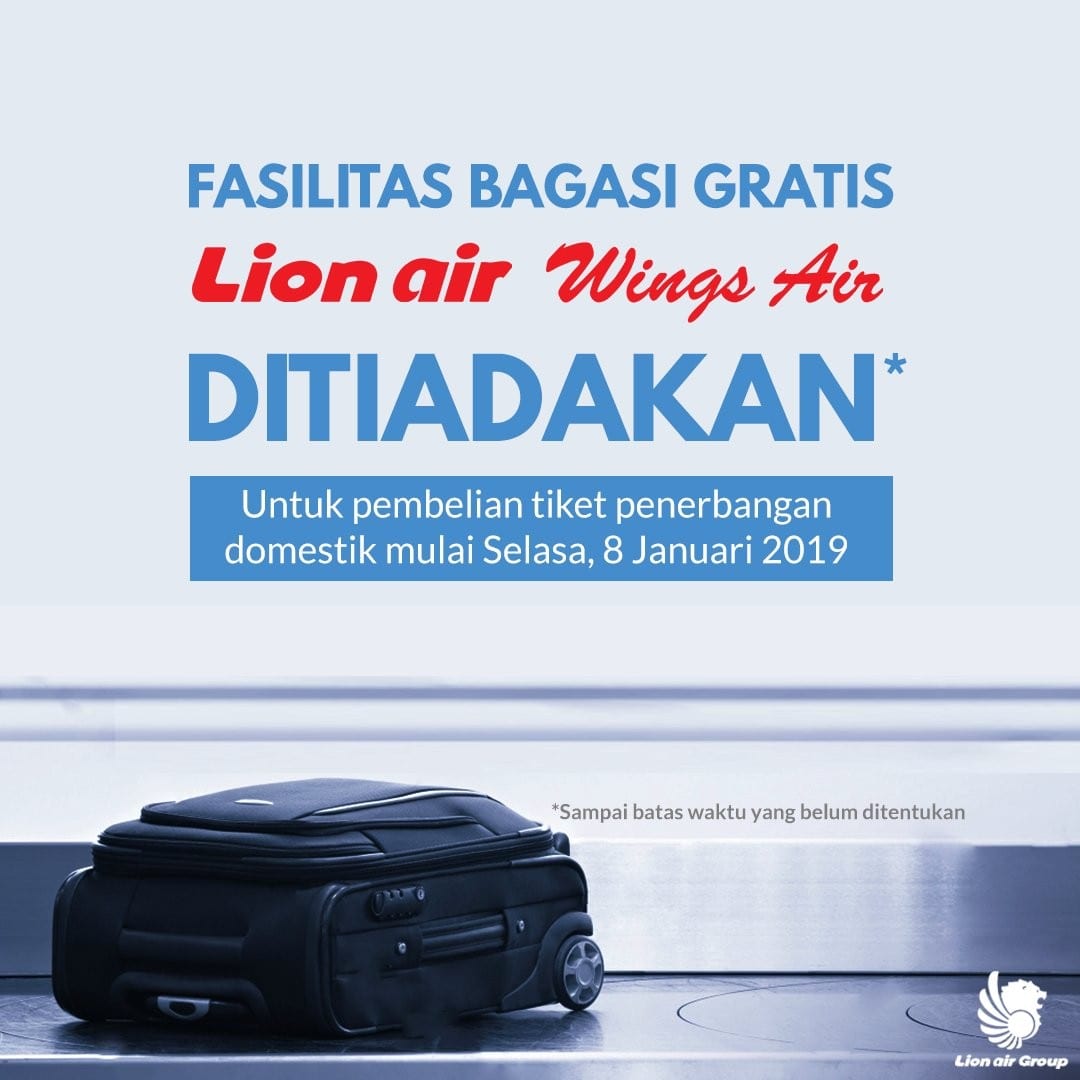 << Lion Air and Wings Air Eliminate Free Luggage Allow from 08/Jan/2019 >>
Lion航空 及 Wings航空 自08/Jan/2019起,將收取行李託運費用
Lion Air and their subsidiary Wings Air – both members of the Lion Air Group, have made major changes in their regulations governing carry-on and checked baggage.
Tempo.com and other national media report that all domestic passengers flying on Lion Air will no longer be given a 20 kilogram allowance for checked luggage while the 10 kilogram free checked-luggage allowance for Wings Air has also been eliminated.
Effective January 8, 2019 and until further notice, passengers must purchase a checked baggage allowance from their travel agent, online from the Airline's website, or during the check-in process at the airport.
Passengers who have purchased tickets prior to January 8, 2019 will be exempted from the new rule and given 20 kilograms of check luggage on Lion Air and 10 kilograms on Wings Air.
Passengers on both Lion Air and Wings Air are allowed one piece of cabin luggage weighing a maximum of 7 kilograms plus a piece of personal belongings comprised of a laptop bag, baby-care supplies, reading materials, binoculars or a handbag. Hand-carried items cannot exceed dimensions of 40 cm x 30 cm x 20 cm. The Airline will not allow passengers to tie or tape items together to form a single carry-on piece of luggage. Excess baggage tickets are available for passengers wishing to travel with large quantities of luggage.
Peter Pan