<< 義大利手工冰品 RivaReno Gelato Seminyak – 09:00-23:00 >>
本來要去Kim Soo吃晚餐,發現人家17:00餐飲就打烊了,只好在附近繼續尋找有趣的餐廳,走啊走的 再過了Samaya Seminyak,要轉去Petitenget海邊的右側,發現了RivaReno開在這邊, 環境優美,就進去試試了…我點了芒果與西瓜冰沙口味,計價是秤重的,RP65000net, 因為都是Home-made, 算不便宜,但真的好吃….
Bali
Jl. Petitenget No. 3, Kerobokan Kelod, Kuta Utara, Kabupaten Badung, Bali 80361, Indonesia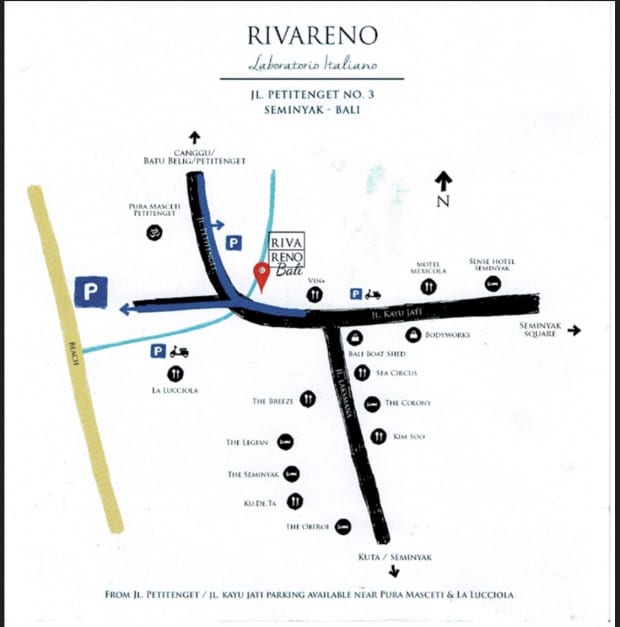 RivaReno arrives in Bali, Indonesia, to offer its incredible daily made ice-cream to all lovers of made in Italy and fresh tastes.
The best Italian gelato laboratory in Bali was born from the great passion of the owners who, from being loyal customers of the RivaReno ice-cream shops in Europe, decided to become ambassadors of the Italian ice-cream tradition, exporting its incredible taste in the small gem of the Indonesian archipelago.
The RivaReno Ice-cream shop in Bali will rise right next to the sea, on a charming panoramic terrace: every day we will select for you the best raw materials that the island can offer. We will create many new tastes, taking the most from the great abundance of tropical fruits that this wonderful land offers. We will combine the flavours of our land, creating innovative mixes that will amaze even the most demanding palates.
RivaReno in Bali will dedicate infinite care to even the smallest detail, respecting the very high standards of freshness, naturalness and genuineness that have made the RivaReno brand a synonym of culinary excellence in every corner of the World.
RivaReno Bali: one more reason to visit this splendid land without forgetting your favourite ice cream!