<< TLN- 私人莊園 Villa Waringin (Pantai Lima Estate) – Canggu 5/6房 >>
私莊名
 Villa Waringin (Pantai Lima Estate)
房間數
 6 Bedrooms (5間大床房 + 1間雙床房)
位置
 Canggu Beachfront
早餐
 房費不含早餐
加床
 可事先預約加床, 額外收費
 Villa價位 A + A x 0.155(tax)   不含接送服務

Agent價位  A x 0,93 + A x 0.155(全額tax) – 含入住/退房接送服務

官網
 http://www.villawaringin.com/
服務
含每日1次8小時5人座用車-不適用Check in&out當天, 不含油資/不含司機小費
FRENCH CONTEMPORARY WITH A BALINESE TOUCH
Designed with perfection, the 6 bedrooms Villa Waringin harmonizes Balinese art with colonial styles.
Conceived like a boutique hotel, its vast open space, its lush gardens flourishing under the shade of Banyan trees, its ponds and water fountains echo the crashing waves and make Villa Waringin one of the most sought out for beachfront villa in Bali.
The villa is separated from the sea by a majestic 20 m beachfront infinity pool, a jacuzzi and a beautiful bale. Share the villa with your family or friends and enjoy the quality of a dedicated team which will satisfy your every whim.
Villa Waringin rises from the renown sandy beaches of Canggu caressed by the Ocean. Located in one of the best rice fields in Bali. It is an intrinsic part of the traditional Balinese life. The local people perform religious ceremonies in front of the villa.
Walking up the beach, you can enjoy watching fishermen who take to the seafood their daily catch. Canggu is 15 mn away from the villa and offers great shopping experience, fine restaurants, attractive bars and amazing beachfronts lounges
VILLA FACILITIES –
Features and amenities –
Location –
Canggu, Bali, Indonesia
Capacity –
12 Guests
Staff –
Fully staffed villa team with private chef service (excluding grocery cost + 15% handling fee), concierge service and daily housekeeping.
Entertainment –
Cable TV in all bedrooms; Bluetooth speakers in living areas and garden; Books in Media room.
Sports –
Gym/Fitness Facilities (Shared within the Estate) & Tennis Court
Pool –
Swimming pool (20m x 6m x 1.5m); Jacuzzi (1.96m diameter, 0.9m depth)
Internet –
The entire estate is covered by an unlimited WiFi satellite broadband system which is yours to enjoy while you are our guest.
Telephone/Fax –
Every bedroom has an ISD capable telephone. Calls between rooms don't cost anything. Local or international calls are charged at cost. There is a fax machine in the office which you are welcome to use.
Security –
There are highly-trained and unobtrusive security guards on duty round the clock.
Cars & Drivers –
The villa provides one free car & driver for 8 continuous hours a day exclusive petrol.
One-way or return airport transfer service is available at upon request (extra cost).
Water –
Complimentary bottled water is provided in bedrooms and bathrooms and replenished daily.
Linen & Laundry –
Bed linen, mosquito nets and house towels are supplied. A full laundry service is provided. Dry cleaning is available from outside sources.
Electricity –
The villa's electricity is supplied by the Indonesian national power company at 240 volts. Voltage regulators ensure against current spikes. A generator is on 24-hour stand-by just in case there is a power cut. Electrical sockets in Bali use the two-pin system commonly.
Spa –
Spa services and Yoga sessions available upon request (extra cost).
Additional Facilities –
Safety deposit box and Hairdryers available inside each room; Back-up generator; Massage Table (1 single bed; 1 double bed); Makeup Mirror or dressing table, Fire Extinguisher; Universal Adapter; daily turndown service, Wake up service available on request; Iron and Ironing Board available on request; Printer available at the estate's office; Electric bike and push bikes including safety helmet.
ROOMS –
Bedroom –
Six air-conditioned bedrooms, 2 with king-sized beds and 3 with queen-sized beds while the last room has twin beds. Each has an ensuite bathroom, with bathtub as well as outdoor shower. Walk-in closet. All the rooms have a TV, satellite programming, DVD player and Bose sound system. Three bedrooms have full sea views, two have large terraces.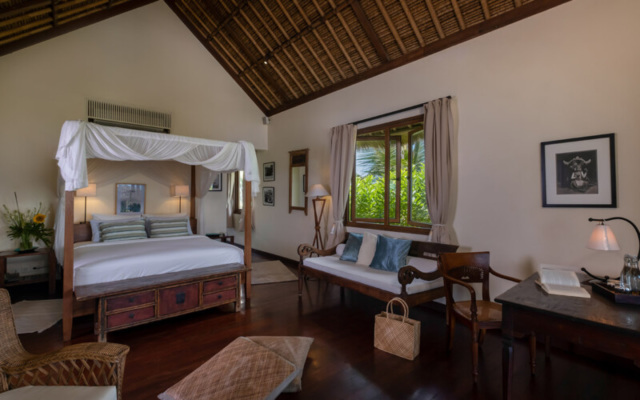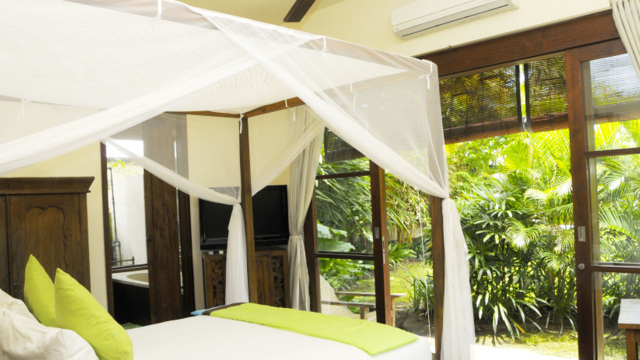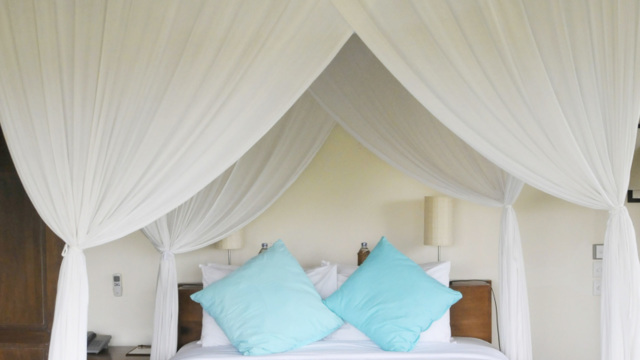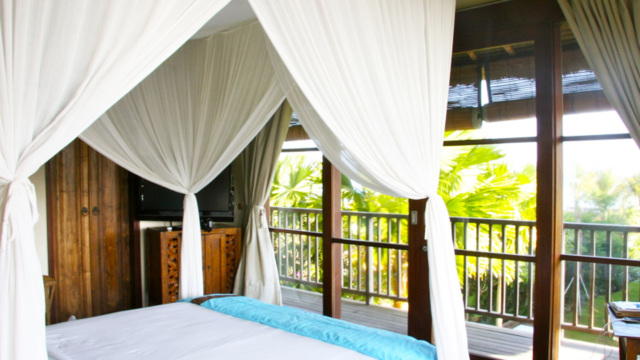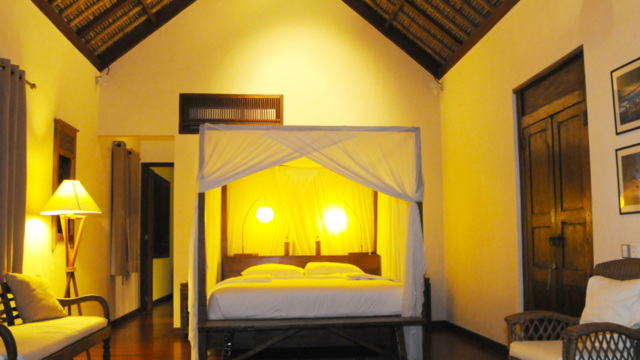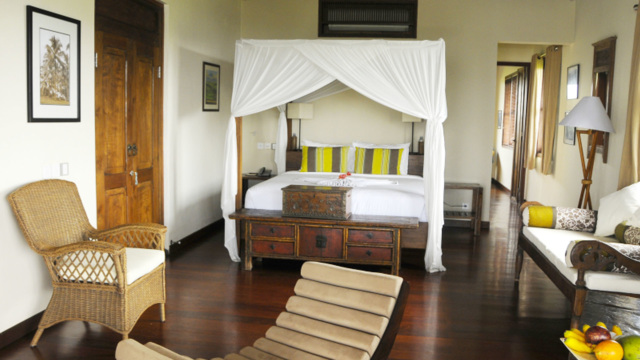 Living areas –
Indoor open-plan living area with sofas, rattan chairs and 1 ceiling fan.
Indoor dining area with kitchen bar and rectangle dining table that can seat 10 persons.
Outdoor pool deck with seating area and 1 table that can sit 6 persons.
Outdoor dining area near beach with dining table that can sit 6 persons.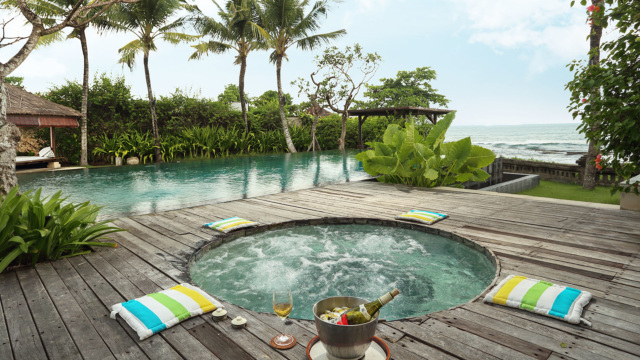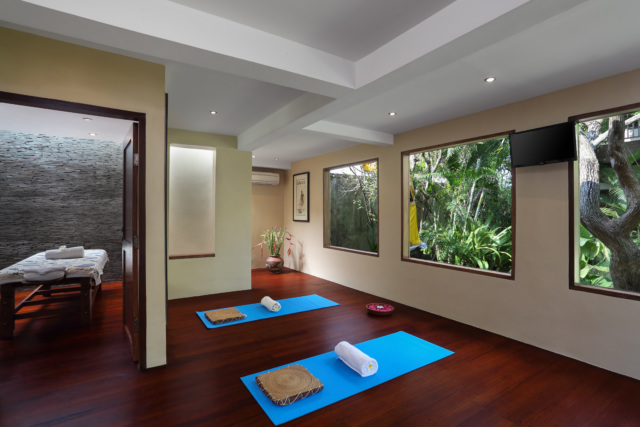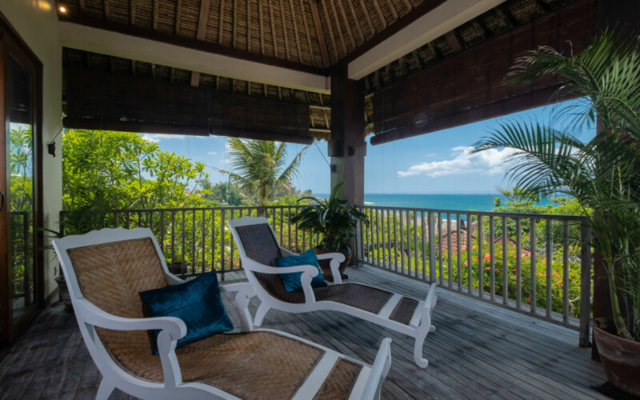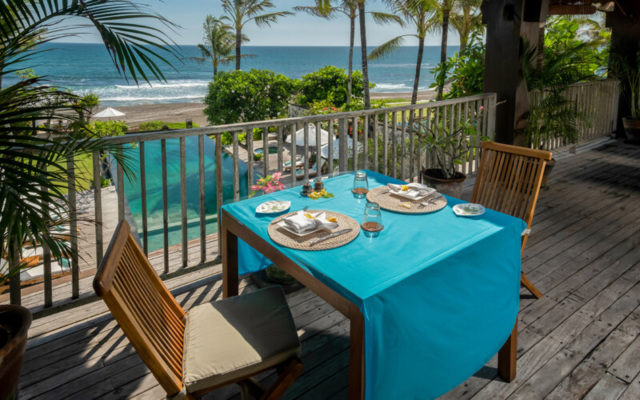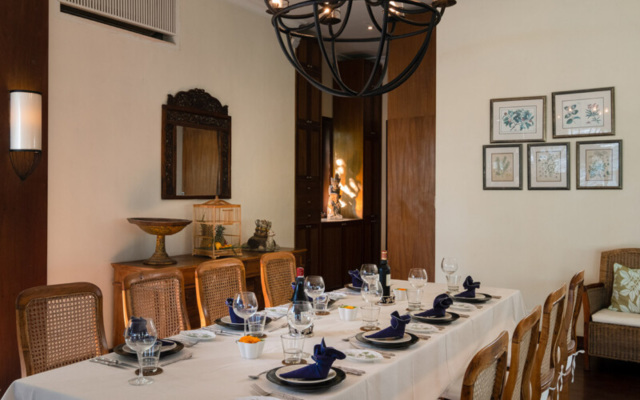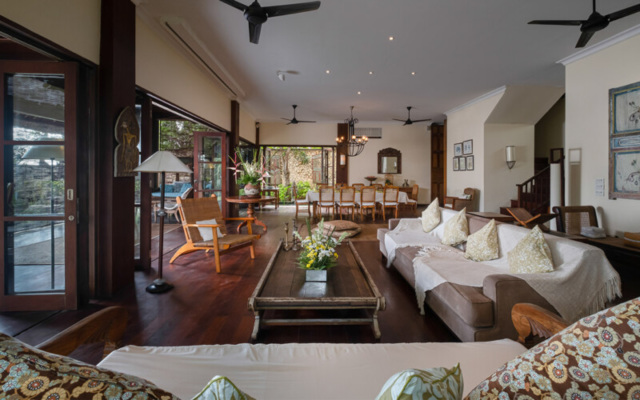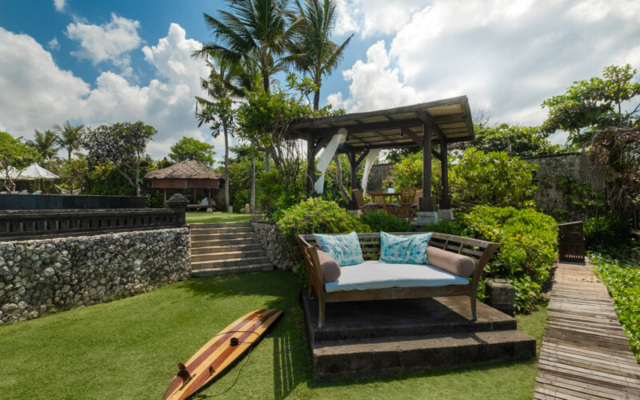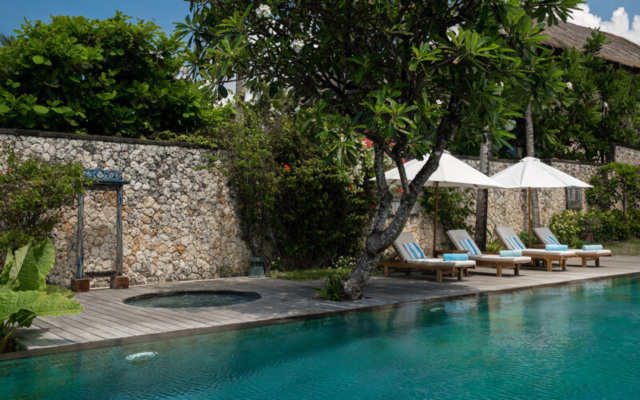 RATES INCLUDE –
Welcome drink
Wifi internet access
One 5 seater car with driver (8 consecutive hours a day exclude petrol)
Tennis court and gym (shared)
Daily afternoon tea & coffee
Rates – 請點下面連結 ,第1頁下面(若出現新促銷方案,Agent同步享有)