<< TLN- 私人莊園 Villa Mary(Pantai Lima Estate) - Canggu 3/4/5房 >>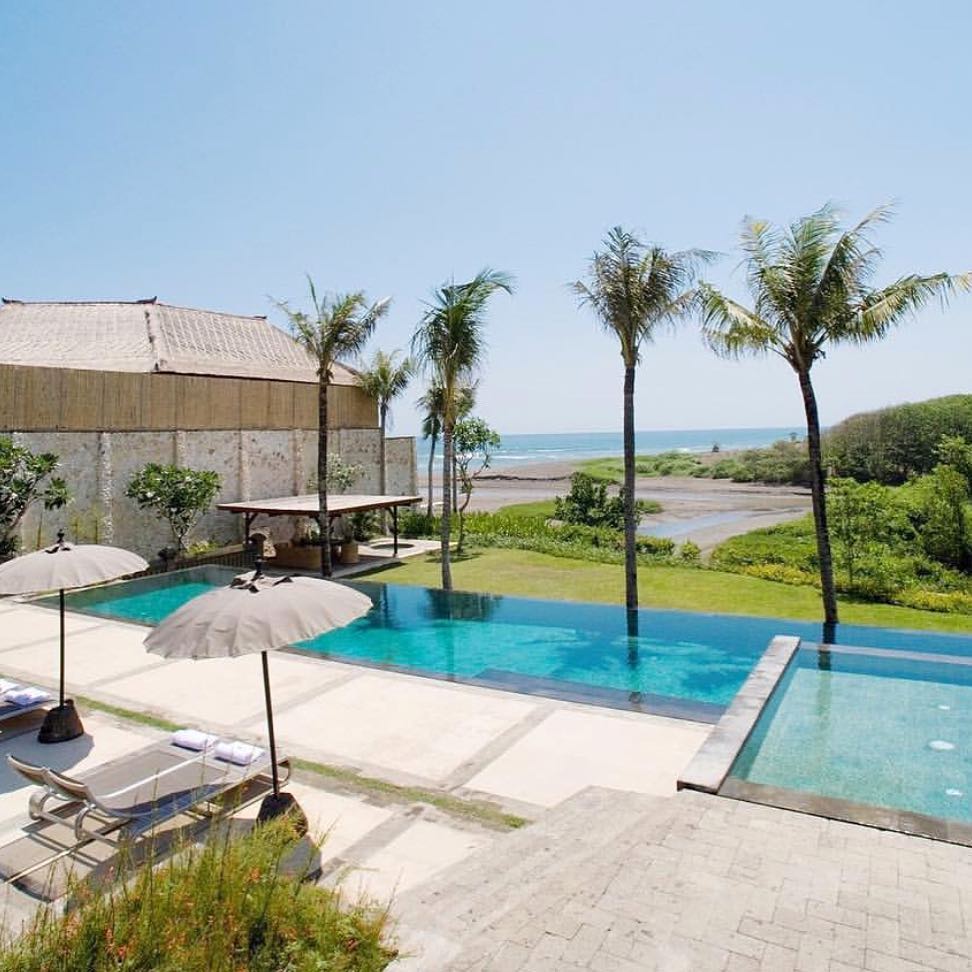 << TLN- 私人莊園 Villa Mary(Pantai Lima Estate) – Canggu 3/4/5房 >>
私莊名
 Villa Mary (Pantai Lima Estate)
房間數
 5 Bedrooms (4間大床房 + 1間雙床房)
位置
 Canggu
早餐
 房費不含早餐
加床
 可事先預約加床, 額外費用
 Villa價位 A + A x 0.155(tax)   不含接送服務

Agent價位  A x 0,93 + A x 0.155(全額tax) – 含入住/退房接送服務

官網
 https://villamarybali.com/
服務
含每日1次8小時5人座用車, 不適用Check in&out當天, 不含油資/不含司機小費
BEACHFRONT LIVING IN CANGGU
Villa Mary, with its five master ensuite bedrooms, spacious living areas, and beautiful grounds, is ideally situated on the Pererenan beach known only to a few experienced surfers and a few local Balinese. The sunsets are stunning and never to forget.
The villa offers a true Balinese experience, surrounded by rice fields, a temple, and a small local village close by. All the hotspots of Seminyak are just a 30-minute drive away, while the Greg Norman-designed Nirwana golf course is only 4 km from the Villa.
ACCOMMODATION –
Villa Mary is the largest in the Pantai Lima estate and has five air-conditioned double bedrooms with king, queen and prince beds. Each has a bathroom with bath and shower.
Two bedrooms are upstairs from the main house with stunning views of the ocean or rice fields while one bedroom is on the ground floor with a direct view of the pool.
Two bedrooms on the ground floor are more private as they are separate independent buildings about ten meters from the structure of the main house.
Nestled on the edge of where Villa Mary's beautiful green lawn ends and the majestic beach and ocean begins is the lovely massage pavilion.
Villa Mary has a tennis court with an all weather surface and night lighting for all guests to enjoy. A selection of fitness equipment is also available should you want something more strenuous than long beach walks to keep in shape.
Home Cinema that fit up to 20 persons comfortably has a High Definition movie projector.
VILLA FACILITIES –
Features and amenities –
Staff –
Your Balinese staff is unobtrusive and discreet, but ever friendly and helpful. Your butler, who acts as major domo and concierge, also manages your household staff. (Food and beverages are charged at cost, with the addition of a 15% handling fee.)
Entertainment –
All bedrooms have their own 37 inch LCD television screen with satellite TV programming, DVD and Bose sound system. iPod docks throughout the villa are connected to speakers throughout the villa and the garden. There's a substantial media room with a High Definition movie projection system, plus a library of the latest films on dvd.
Sports –
Gym/Fitness Facilities (Shared within the Estate), Tennis Court.
Pool –
Swimming pool (15m x 10m x 2m); Children's Pool (4.25m x 3.63m x 0.6m); Jacuzzi (1.96m diameter, 0.9m depth).
Internet –
The entire estate is covered by an unlimited WiFi satellite broadband system which is yours to enjoy while you are our guest. The staff will be more than happy to help you with any questions you may have.
Telephone/Fax –
Each of the villa's bedrooms is equipped with a telephone, capable of local and international calls. Calls between all rooms and between other villas are gratis. Local or international calls are charged at cost. There is a fax machine in the main office, which all guest are welcome to use.
Security –
There are highly-trained and unobtrusive security guards on duty round the clock.
Cars & Drivers –
Villa Mary guests have complimentary use of a car and driver for up to 8 consecutive hours a day, excluding of petrol.
Water –
Complimentary bottled water is provided in bedrooms and bathrooms and replenished daily.
Linen & Laundry –
Bed linen, mosquito nets and house towels are supplied. A full laundry service is provided. Dry cleaning is available from outside sources.
Electricity –
The villa's electricity is supplied by the Indonesian national power company at 240 volts. Voltage regulators ensure against current spikes. A generator is on 24-hour stand-by just in case there is a power cut. Electrical sockets in Bali use the two-pin system commonly.
Spa –
Located on the edge of the lawn and the beach, you can enjoy spa treatments ranging from a massage to mani-pedis. Just ask your butler to arrange the service.
ROOMS –
Bedroom –
Master bedroom 1
This bedroom is located on the ground floor with a view directly onto the pool and beach. The outdoor bath tub and spacious, yet private bathroom make this an extremely desirable bedroom.
The sliding doors onto the pool make it extremely easy for you to step right into the pool or head directly to breakfast at the outdoor pavilion.
The master bath includes an outdoor bathtub that is literally sunk into a Koi pond. The indoor part to the bathroom provides guests with generous facilities including double sinks, air conditioning and showers.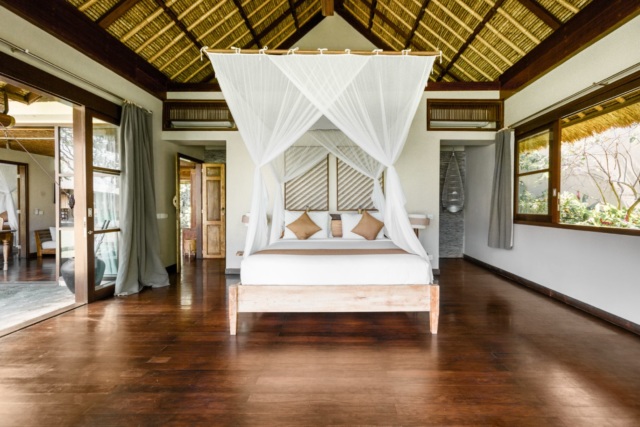 Master bedrooms 2 & 3
Rooms with the best view; these two bedrooms are very generously proportioned with fabulous views onto the waves and the beach in front.
In the winter months these will have a nice breeze flowing through the bedrooms.
These bathrooms have separate stand-alone bathtubs as well as private shower areas and vanity areas with sinks.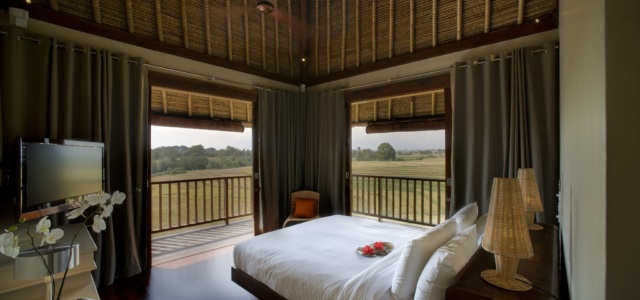 Master Bedroom 4 & 5
These downstairs bedrooms do not benefit from the same kind of sea views as the rest of the bedrooms; however they are more private in that they are separate stand-alone buildings that are about ten metres away from the structure of the main house.
They also both benefit from outdoor as well as indoor showering facilities.
Extreme care has been taken to ensure that every view into these rooms has been carefully shielded from the outside so no one can see into the private areas of the bathrooms.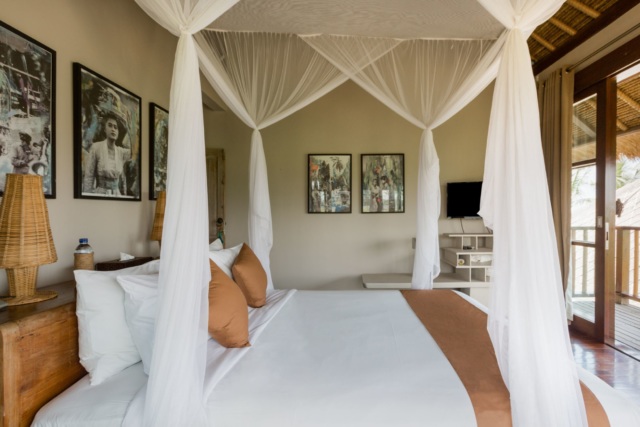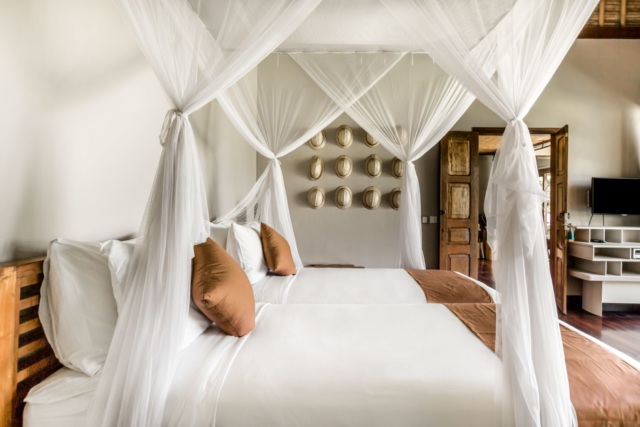 Living Rooms –
Indoor open-plan living area with 2 ceiling fans, 2 oversized sofas, 2 benches, 2 lounge chairs, and Bose sound system. Outdoor lounge area poolside with seating area and 1 table. Air-conditioned indoor dining area with rectangle dining table that can seat 12 persons and kitchen bar with 2 bar stools.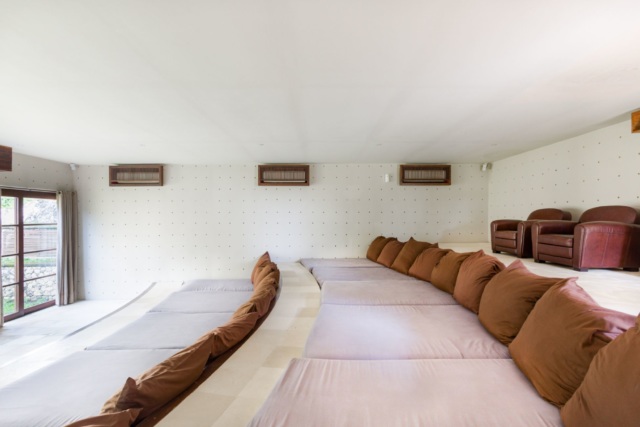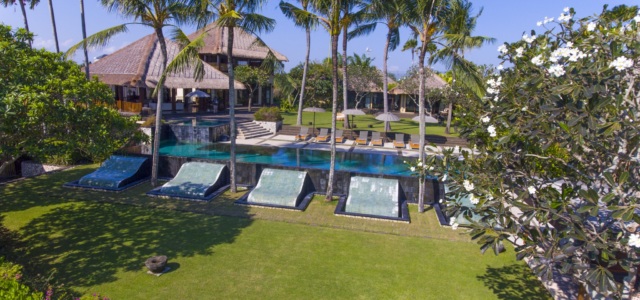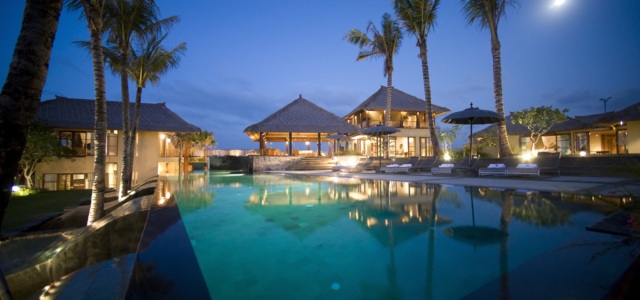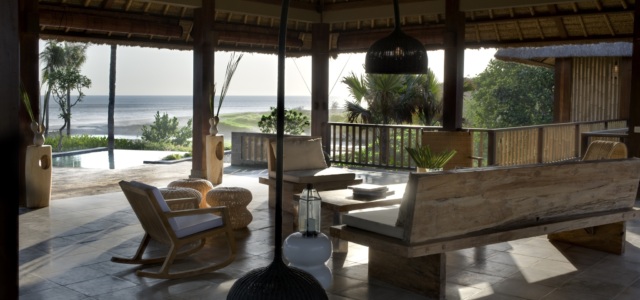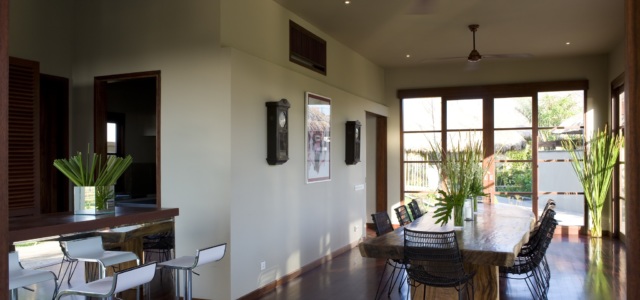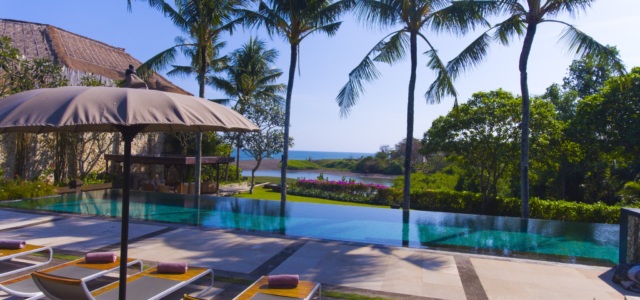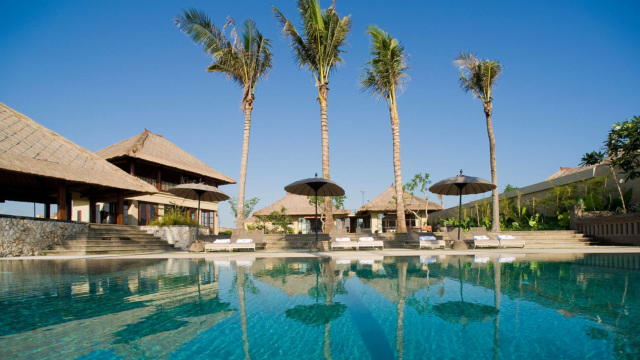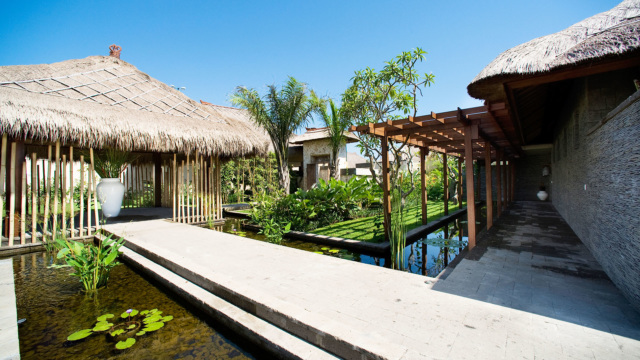 https://www.facebook.com/219874954873879/videos/1395334547327908
RATES INCLUDE –
Welcome drink
Wifi internet access
One 5 seater car with driver (8 consecutive hours a day exclude petrol)
Tennis court & gym (shared)
Daily afternoon tea & coffee
Rates – 請點下面連結 ,第1頁中間(若出現新促銷方案,Agent同步享有)
Peter Pan