<< Wedding at Villa Latitude Bali 莊園 – Uluwatu >>
Latitude Bali是峇里島上6房私人莊園,提供6間豪華的臥室套房,包括主人套房,家庭套房和4間泳池套房,可為12位客人提供豪華和私密的環境。Latitude Bali的確屢獲殊榮的設計,標誌性建築和豪華的住宿條件使其成為峇里島出色的私人度假莊園體驗。

Latitude Bali也是峇里島頂級私人婚禮場地,位於完美全景和海洋景觀之中。 而且,提供峇里島舉行頂級婚禮慶典上的最優質服務,讓峇里島懸崖頂級婚禮簡直變得神奇。
這座屢獲殊榮的超豪華6房莊園擁有精美的場地,可在不同區域舉行大型婚禮和招待會。 修剪整齊的草坪非常適合豎起帳篷,露台和平台可為婚宴提供足夠的空間來滿足餐飲和娛樂需求。而且,還定制了新娘和新郎的準備室, 全面的空調和豪華的沙發!創造了最令人難忘且畫面完美的設置!此外,標誌性泳池還提供令人瞠目結舌的布景,不可思議的在上面舉行婚禮和交換。
Latitude Bali與您的婚禮籌辦團隊合作,為新人和婚禮派對定制峇里島婚禮活動和難忘的體驗,這套獨特的懸崖式婚禮莊園是無與倫比的。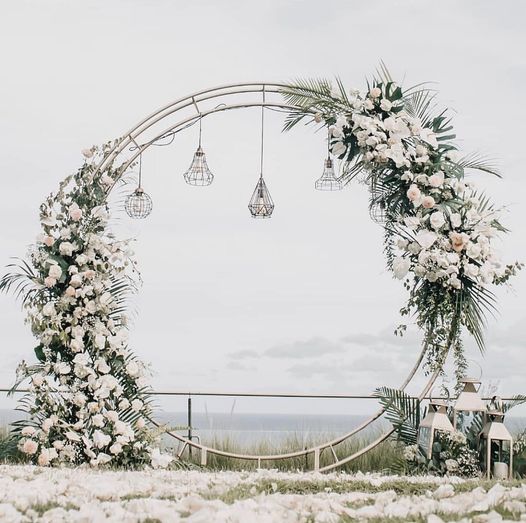 Bali Wedding Venue Summary:
Private Luxury Bali Wedding Villa – the perfect clifftop wedding villa for your Big Day
Twin lawn terraces to host both your Bali wedding ceremony and wedding reception
Iconic 36m long infinity pool which can be staged for your wedding ceremony
Seating capacity for 150 guests for wedding receptions, or, 200 guests for free-standing buffet reception parties
Individual &amp private preparation rooms for the Bride &amp Groom
6 Bedroom Pool Villa to host your closest family and friends in absolute luxury & privacy
Service Excellence from this iconic Bali villa wedding venue
而且,Latitude Bali也可作為舉辦其他特別活動(如私人宴會,聚會,公司會議或活動)的理想場所。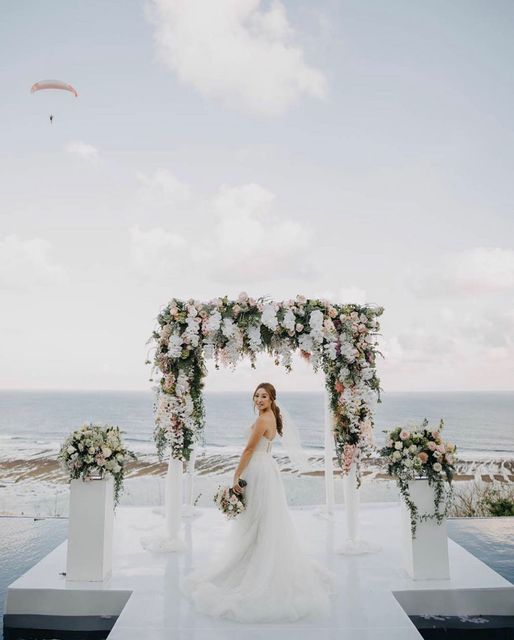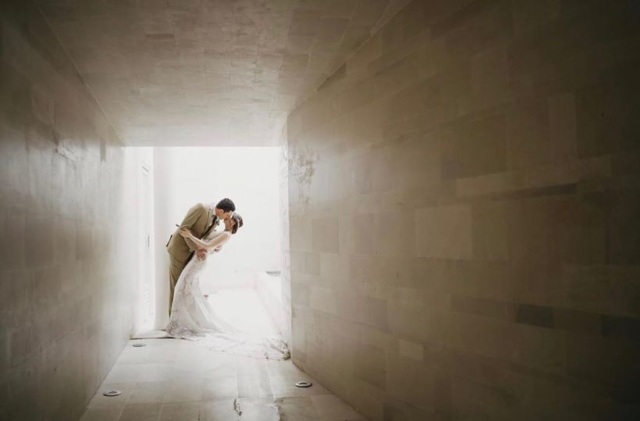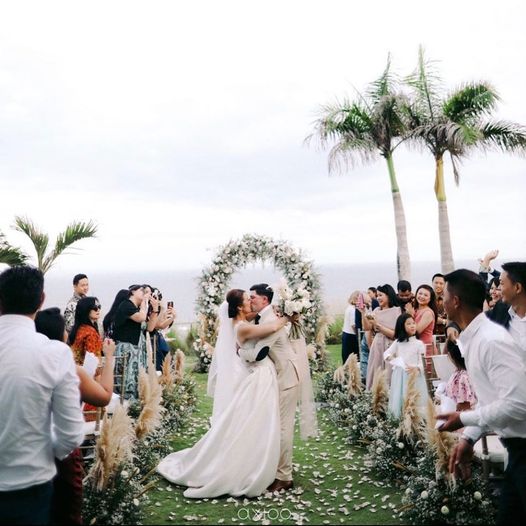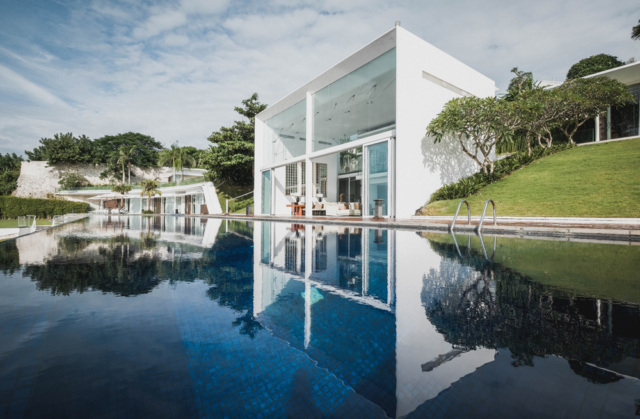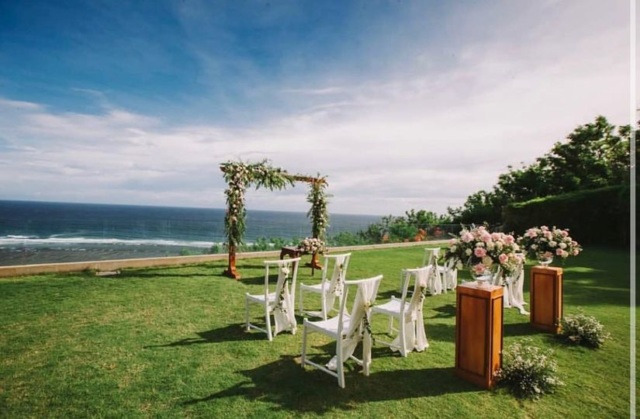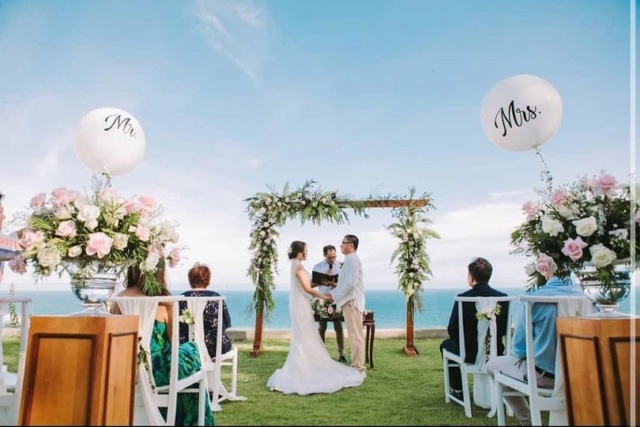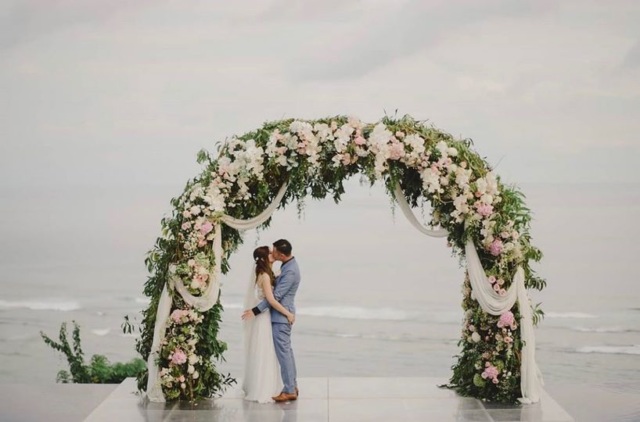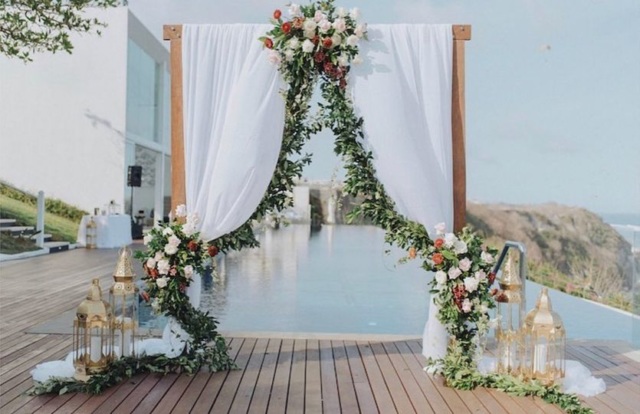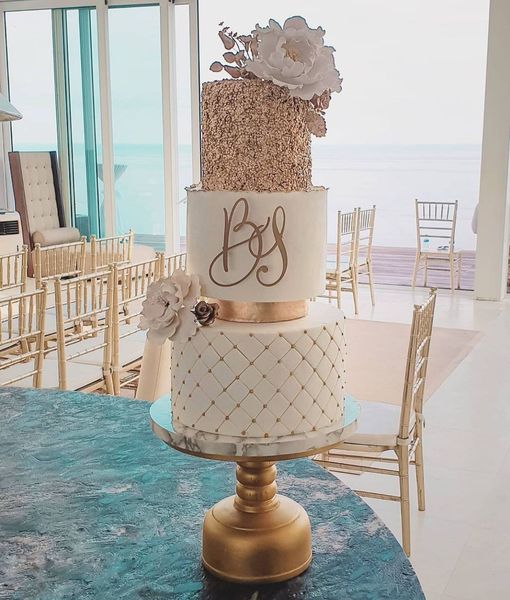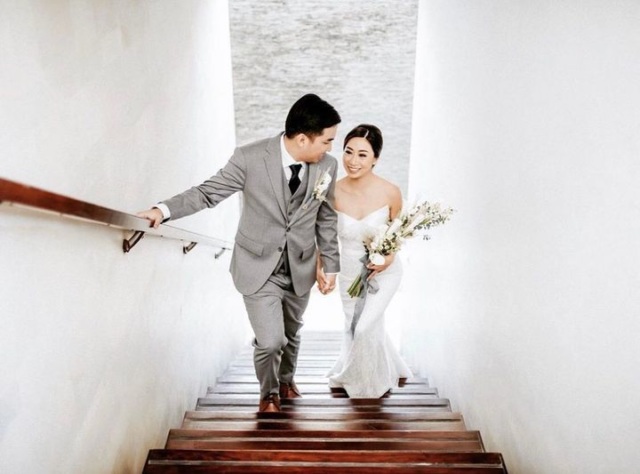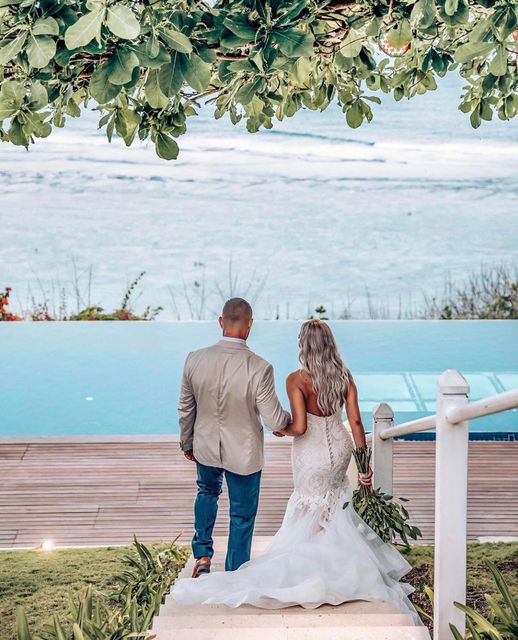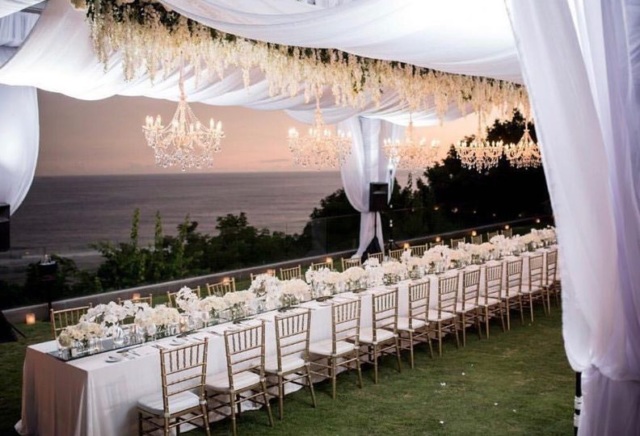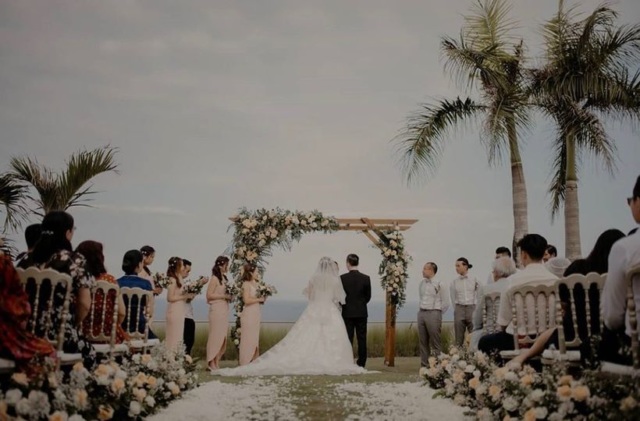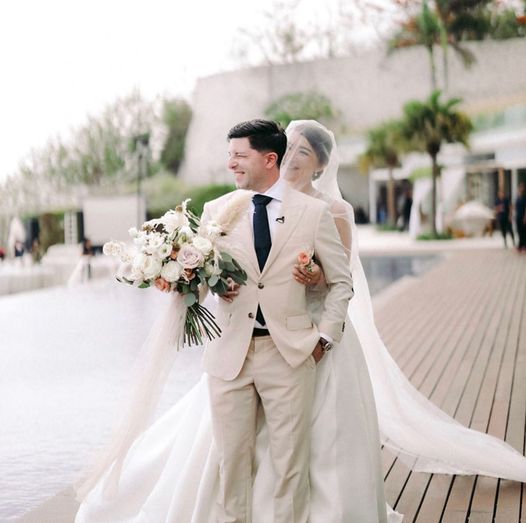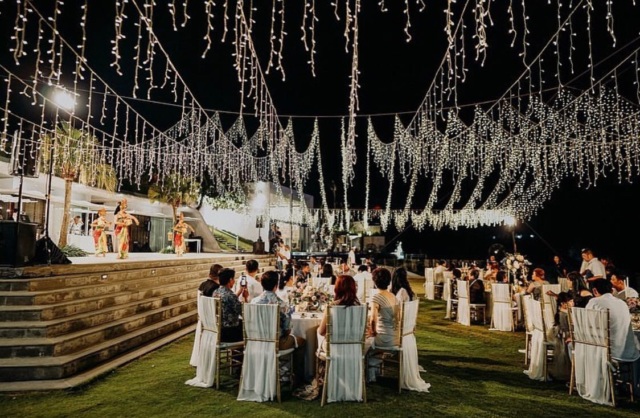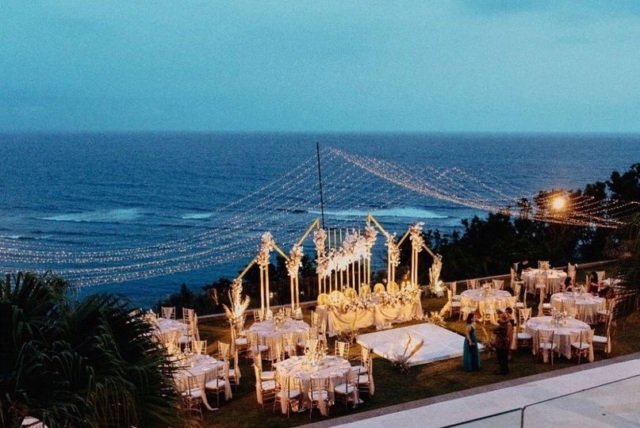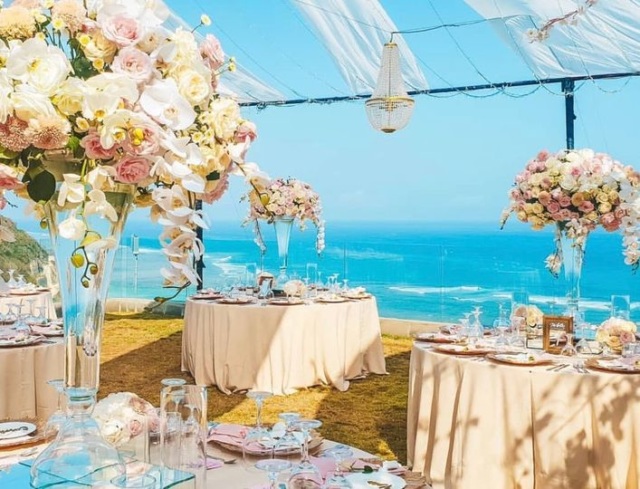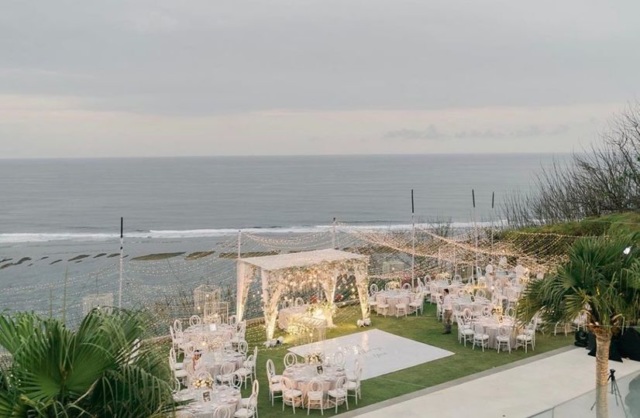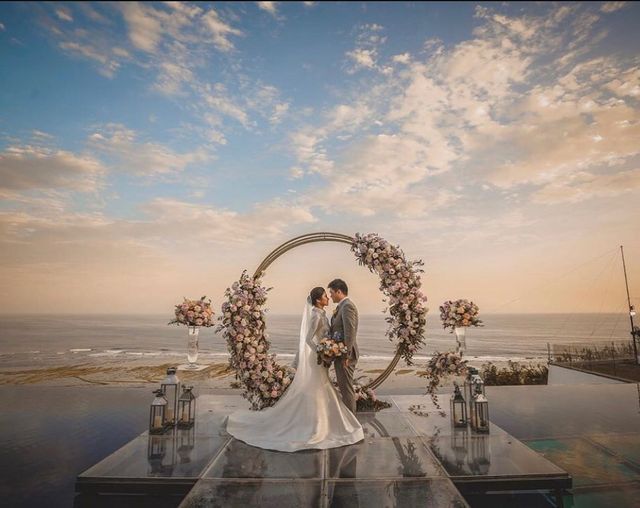 Wedding Package –
• Price is subject to change without notice. Confirmation of price will be given on each quote.
Below is the list of wedding packages available in this wedding venue. Please see the details:
Customized Wedding Package –
Looking for villa wedding packages in Kutuh, Uluwatu area. We offer you Villa Latitude Customized wedding package which includes two night stay in 6 bedrooms villa, event fee. Villa Latitude can accommodate for up to 50 guests (sitting), and 150 guests (standing). Let us do the work and you can focus on celebrating your wedding party with your guests.
Wedding Package Inclusion:
One time usage wedding venue
Two nights stay in 6 bedrooms villa for maximum 12 people
Daily breakfast for the registered guests.
A car with driver (8 hrs per day & 5 hrs for check in & check out day excluding fuel).
Banjar Fee/Local Community fee (Crowd Permit Only)
Function fee for wedding event.
Wedding planner and organizer service includes : pre meeting, rehearsal,wedding runner  on the day.
Term & Condition:
Venues are subject to availability.
All rates are subject to 21% service charge & government tax
Rate is subject to Refundable security deposit at US$1500 Net
The rate is valid for Weekday (Check in Mon, Tue, or Wed)
Additional charge apply at USD $2750++ ( 21% ) with total 3 nights stay in villa for period of Weekend (check in Thurs, Fri, or Sat)
Price excludes decoration, photography,videography, ceremony,sound system,foods, beverages. Please use our Customize Tools to add on any services you may need
Price is subject to change without any prior notice.
Sandat Wedding Package –
Sandat wedding package at Latitude villa is offered for maximum guest of  50 persons, the package include 3 night stay in the villa for 12 persons, ceremony and dinner decoration set up for up to 50 people, celebrant and sound system.
Sandat Wedding Package Inclusion :
3 night stay in 6 bedroom villas and daily breakfast  included
Venue event fee and Local community for culture development fee
Decoration for Ceremony and dinner for up to 50 pax includes ambient lighting
Sound System and generator  for power supply
Celebrant perform  ceremony
Commemorative marriage certificate ( non legal )
Pre meeting with Bali Shuka wedding team
Wedding coordinator in charge on wedding day  start from preparation till end of event
General Term & Condition –
Venues are subject to availability.
All rates are subject to service charge & government tax, currently 21%
This rate is valid for weekend ( Thur, Fri, Sat)
the package subject to US$1,500 fully refundable security deposit
The set up excluded any floating stage ,tent
Price subject to change without any prior notice!
The Price subject to refundable security deposit
Decoration excluded floating decoration set up on the pool and it is subject to additional cost for cover the pool
Other detail term and condition will be stated on the agreement
有興趣者  可洽Casa Chen 0932-043913
mail to casachen@neverneverlandinbali.com